Since Rang De Basanti, Aamir Khan has given us non-stop blockbusters (Of course, except Dhoom 3). But with the much higher ratio of successful movies like 3 Idiots, PK, Taare Zameen Par, Ghajini, Lagaanand many others, this generation believes Aamir Khan is the true perfectionist in Bollywood.
But when we checked the IMDb rating of his movies, it turned out that the 'perfectionist' was not always perfect. 
Here are his 15 worst films, according to IMDb ratings –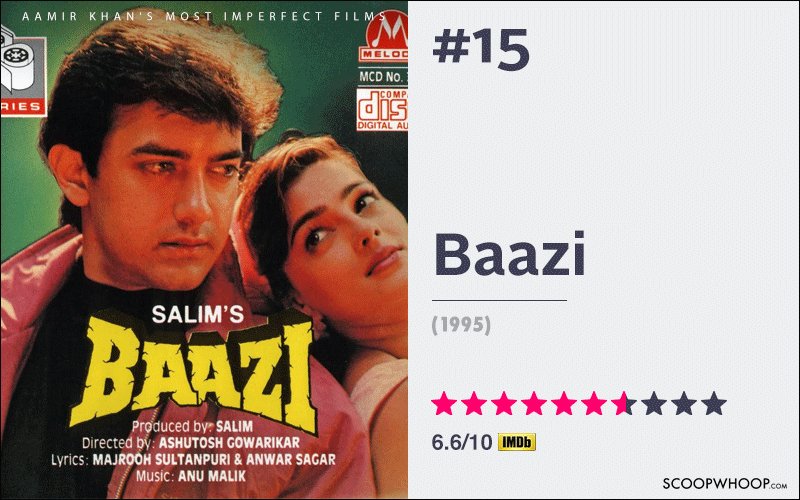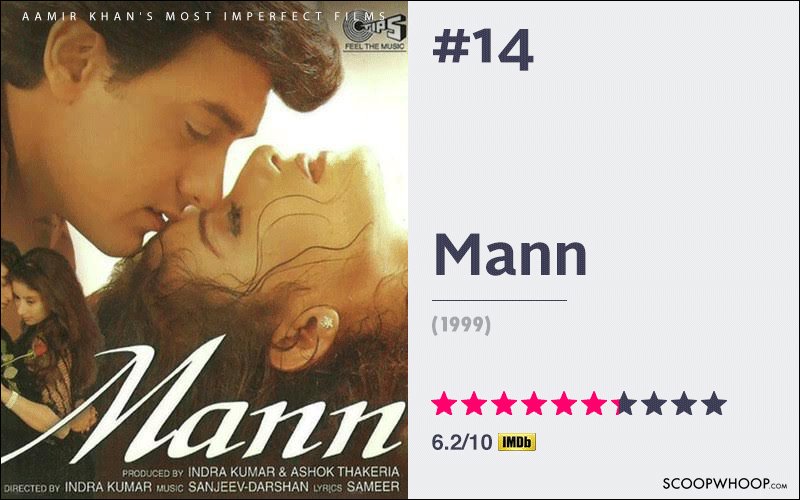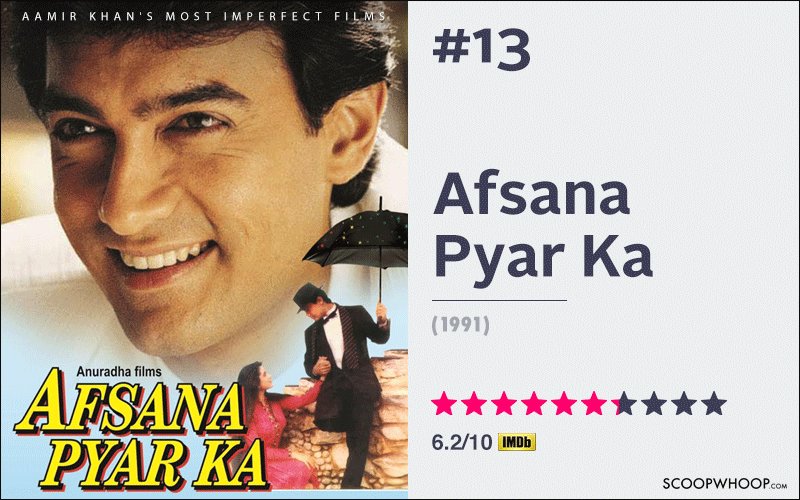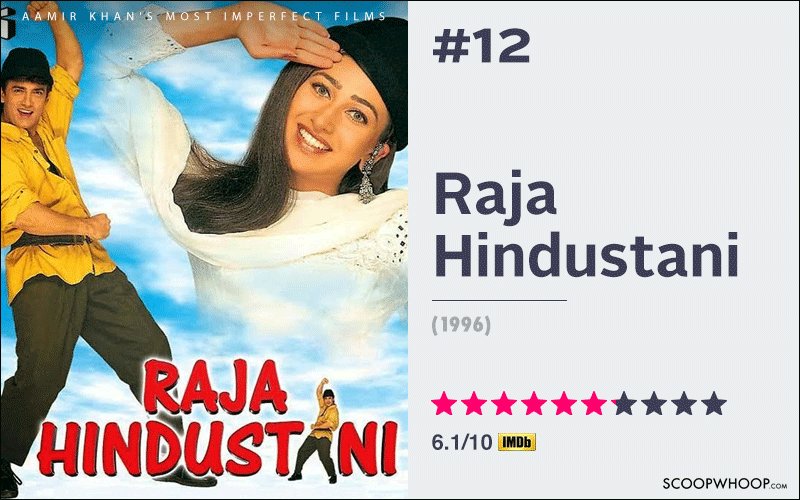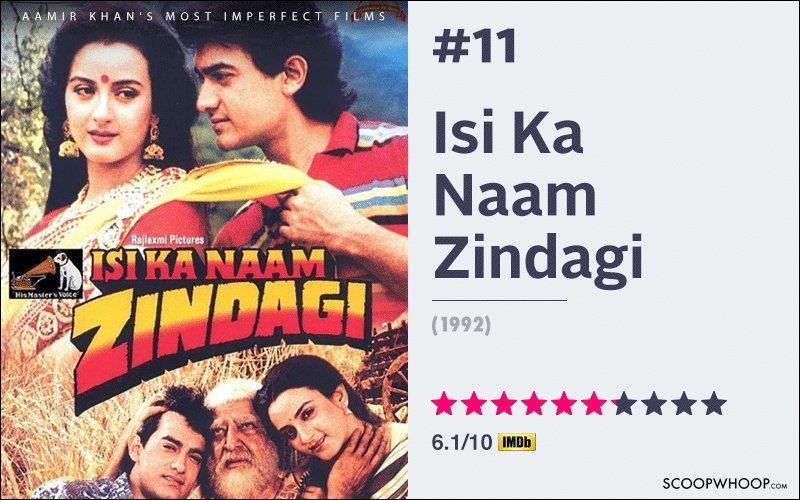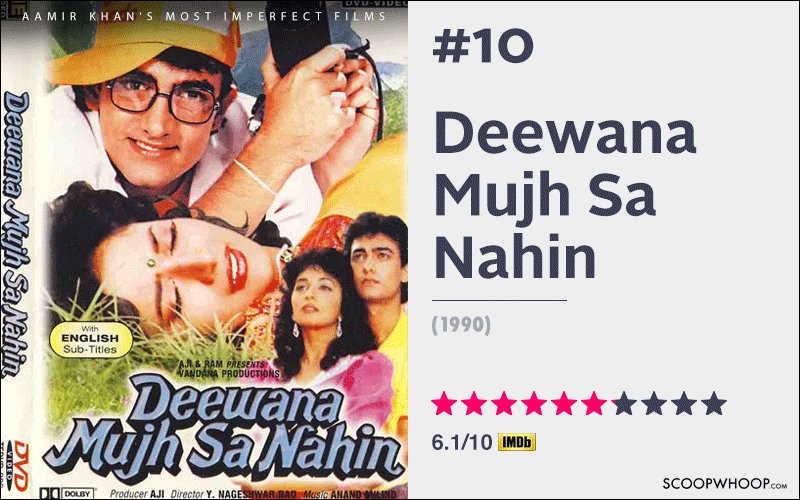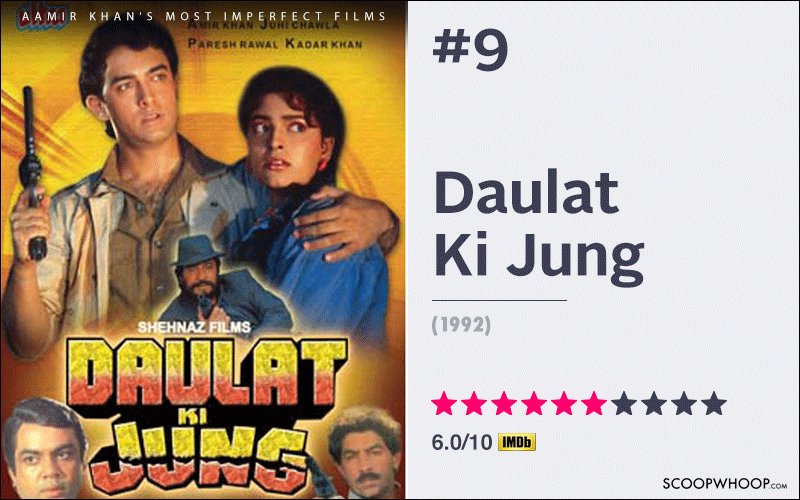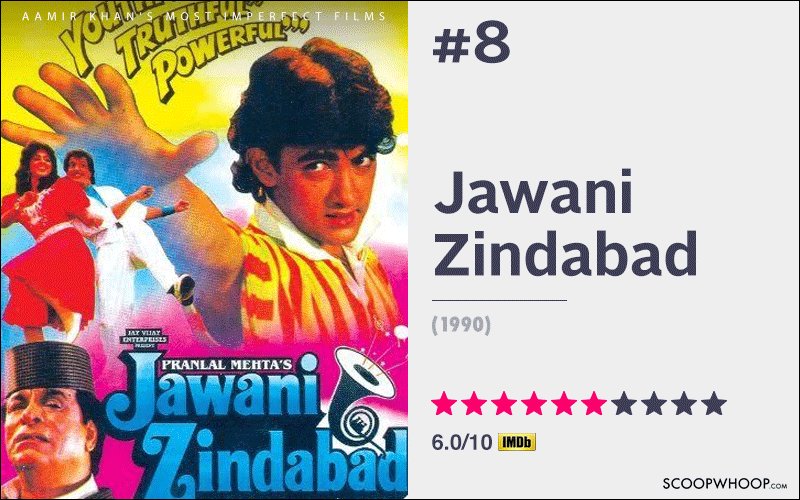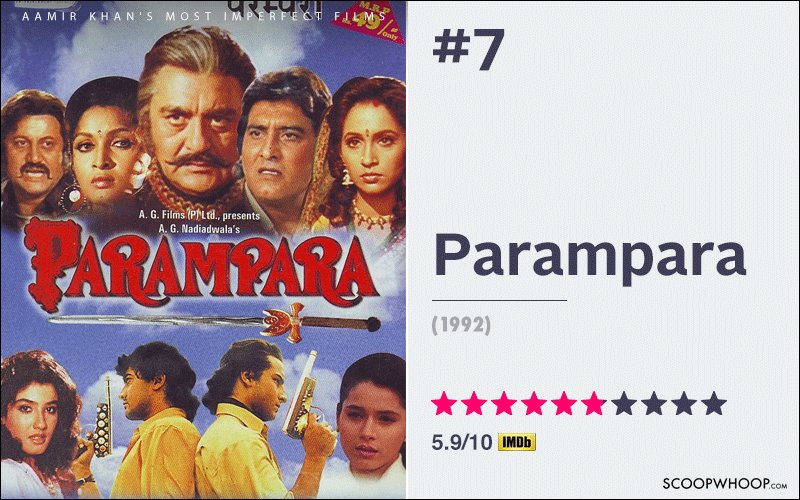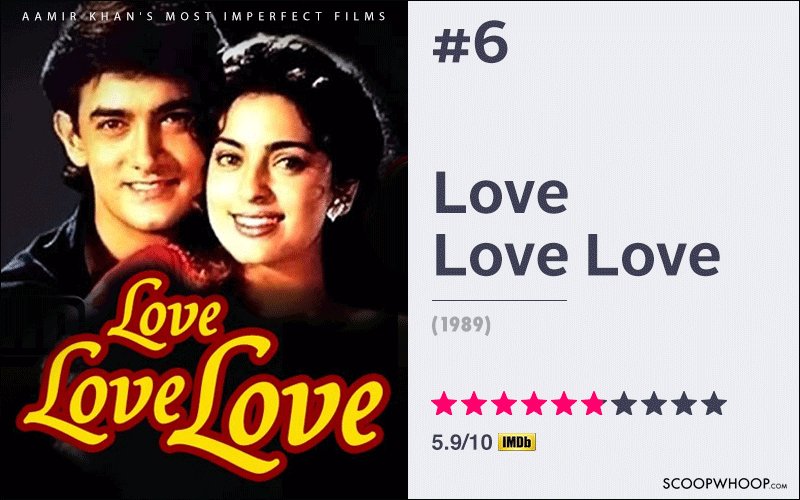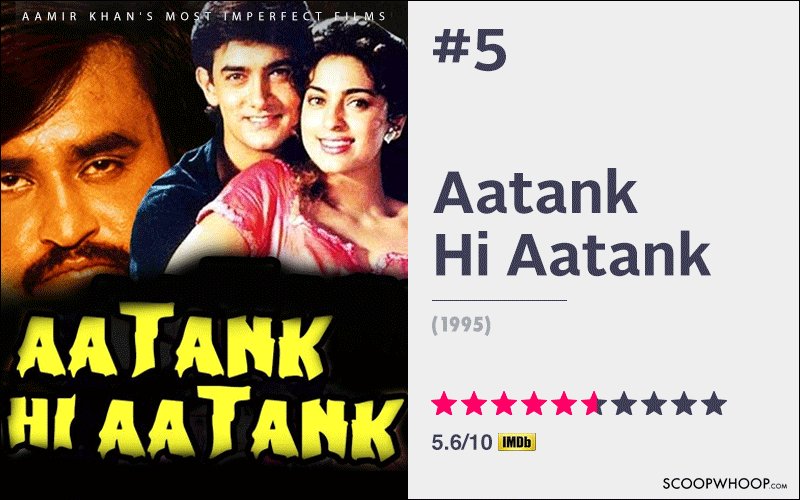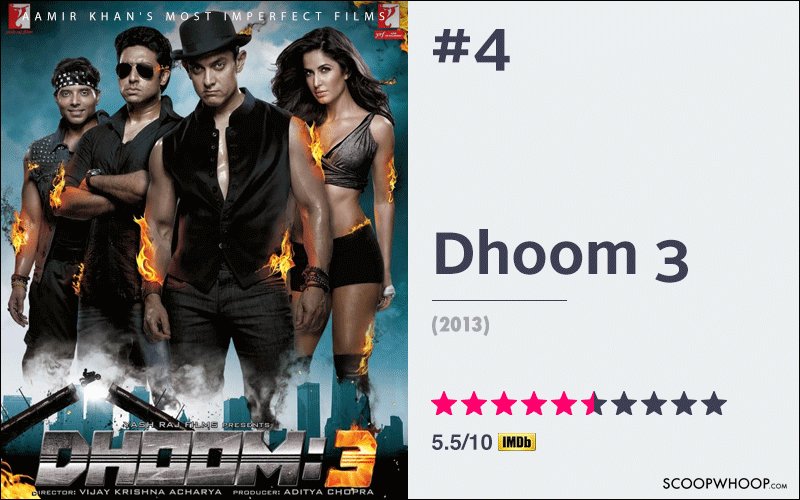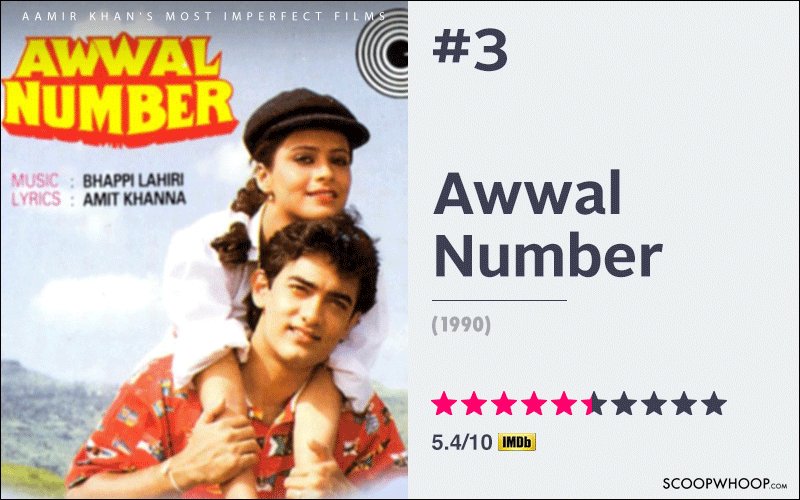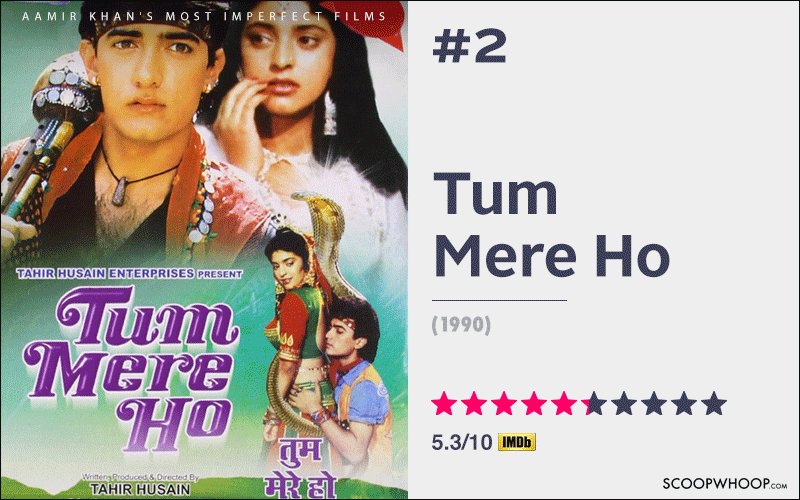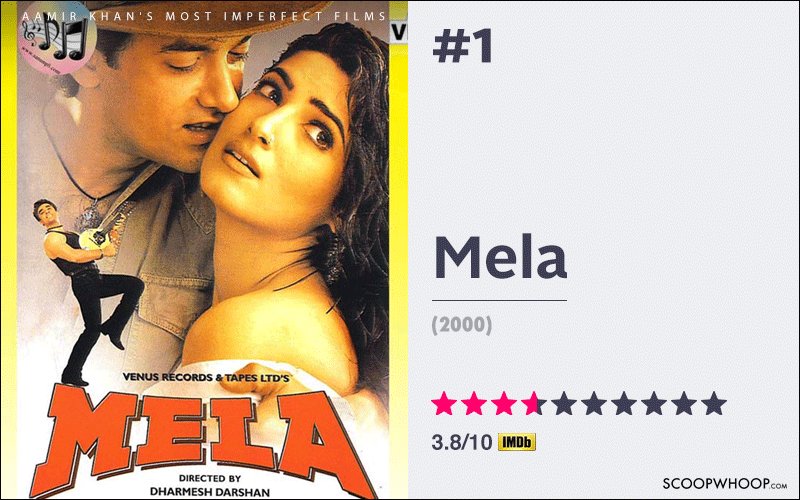 This clearly proves that in the process of becoming a perfectionist you might fail sometimes. Don't lose hope and keep working hard until you master your art.
PS: The IMDb ratings do not necessarily reflect the success of films at the box-office.
Thank you Palki Sharma for the designs.