Remember looking at our old pictures and laughing our asses off because of the fashion choices that we made? Well, we are not alone in this. Even celebrities have made major faux pas. And if it is any consolation, they've done so on the red carpet! Here are some pictures of celebs going horribly wrong on the red carpet.
1. Sameera Reddy
I can't decide what looks worst – the pants, her corset or the hair.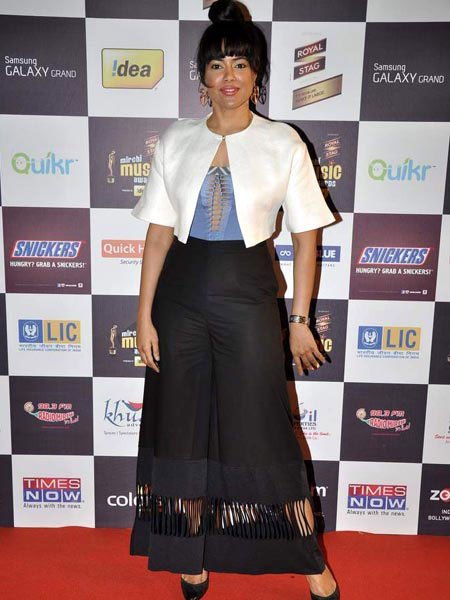 2. Kajol
Honestly, I love Kajol! I think she is charming and a great actress. However, even that could not save her from the blunder that she made when she decided to put on this curtain of a dress.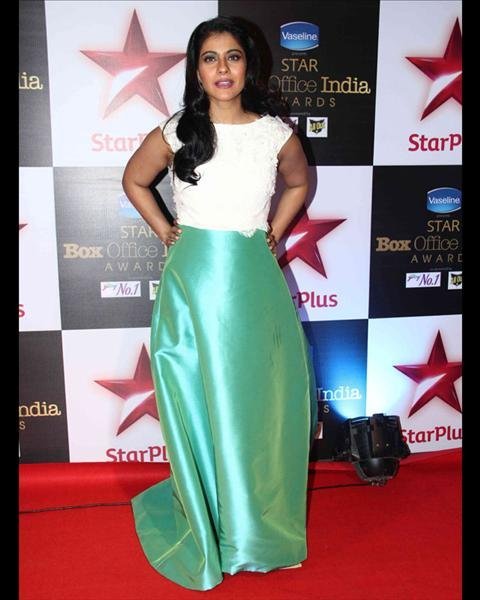 3. Sofia Hayat
Hayat trying a Black Widow? What a fail!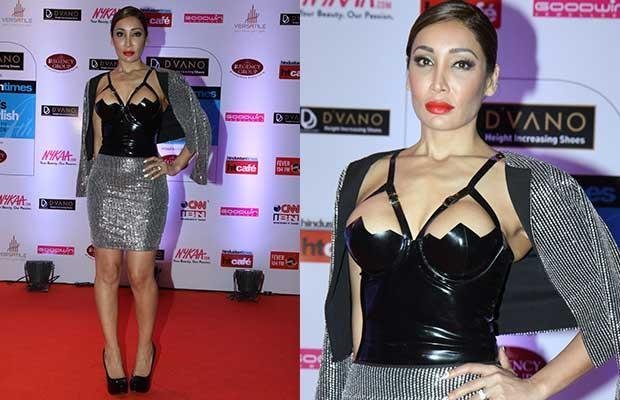 4. Huma Qureshi
I might need some more time to figure out what Huma is wearing.
Why, Huma, why?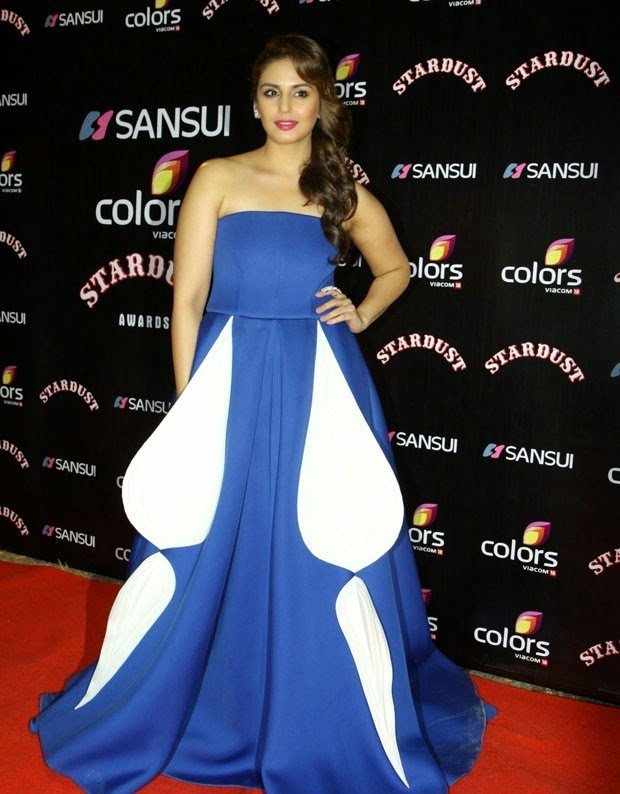 5. Rakhi Sawant
Sawant is not new to this list. Such talent she has, that I had a tough time deciding which is her worst look. Kudos, woman!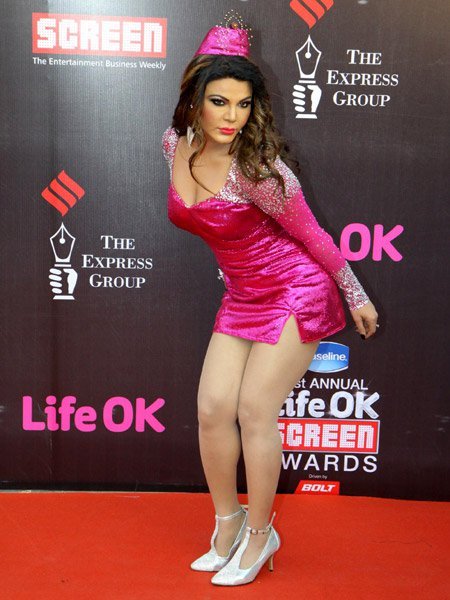 6. Gauahar Khan
Gauahar usually nails it on the red carpet, but here, she just looks like a high school student dressed up for Halloween.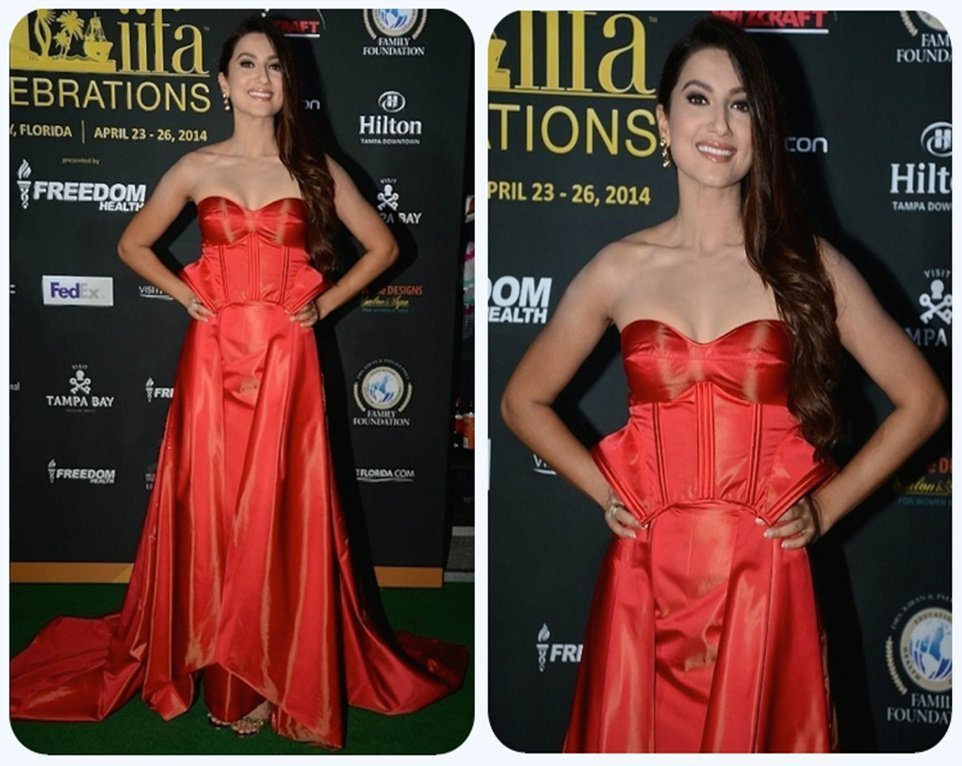 7. Priyanka Chopra
Priyanka is a style icon today, but this picture is proof that even she's had her bad days!
8. Abhishek Bachhan
Looks like he mistakenly exchanged outfits with the wifey!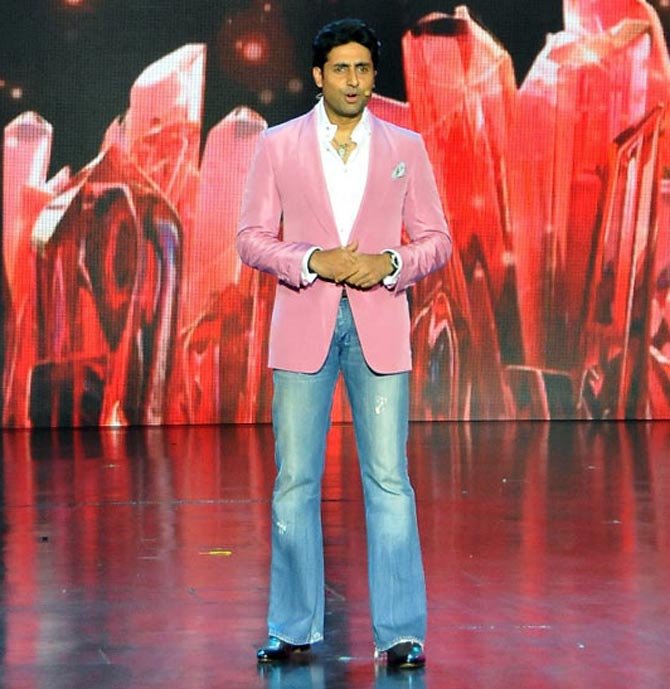 9. Sonakshi Sinha
Sonakshi trying to be an Egyptian pharaoh and nailing it!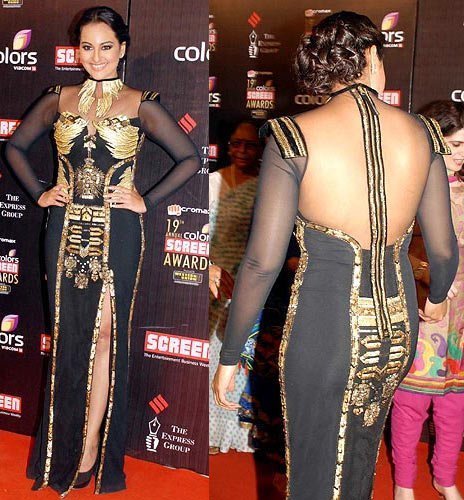 10. Mallika Sherawat
Erm. Mallika's outfit leaves nothing to the imagination.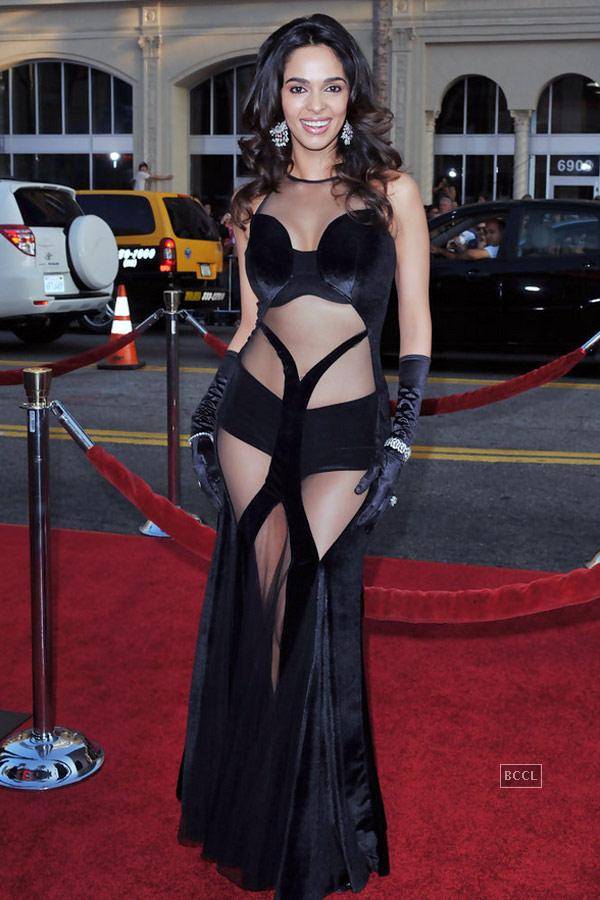 11. Ankita Shorey
What makes me sad is that Shorey herself designed this dress for her. Digging our own grave, are we?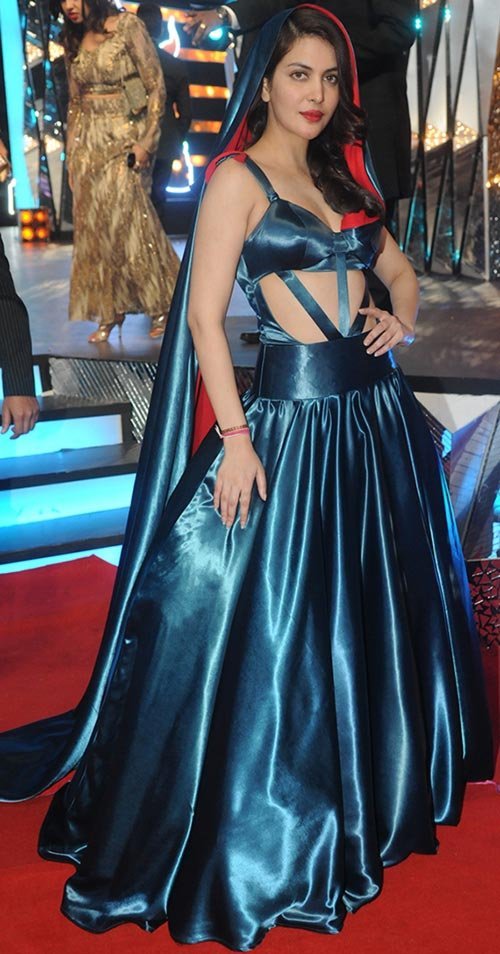 12. Surveen Chawla
She took painting the town white a little too seriously.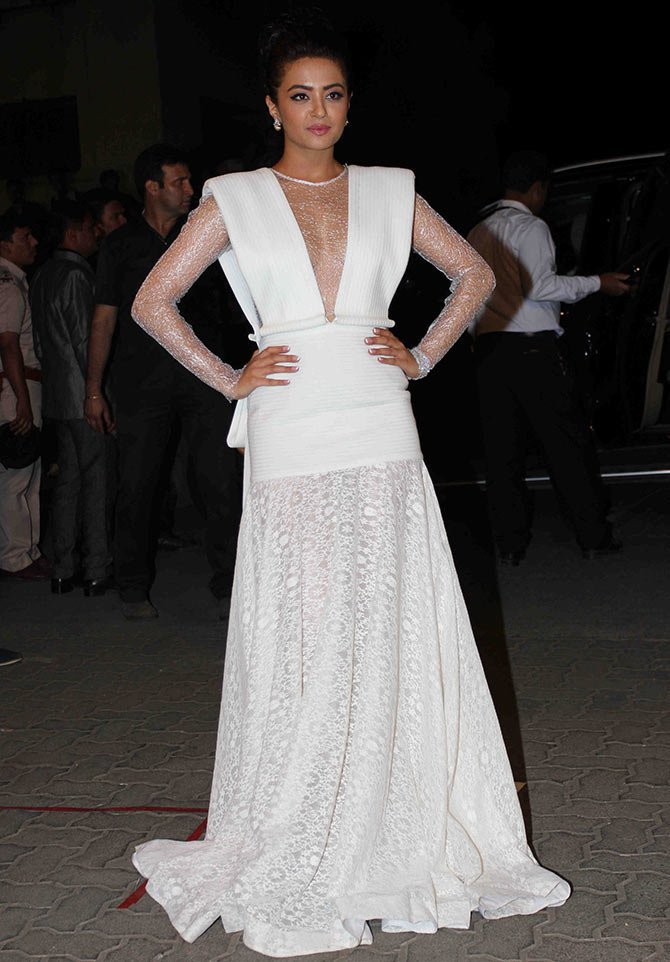 13. Gul Panag
Just no!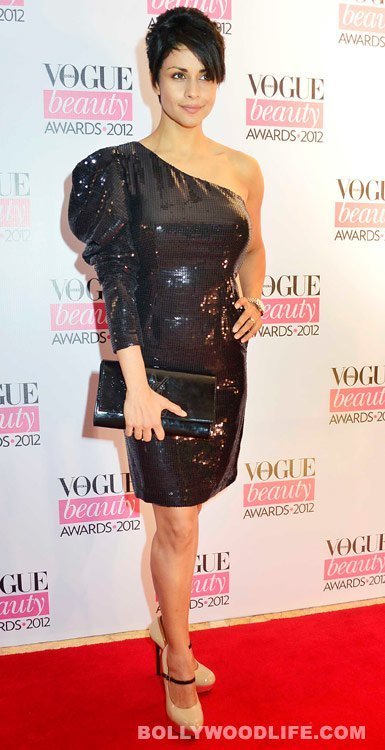 14. Alisha Chinoy
Chinoy wore THAT at the IFFA awards. *Slow claps*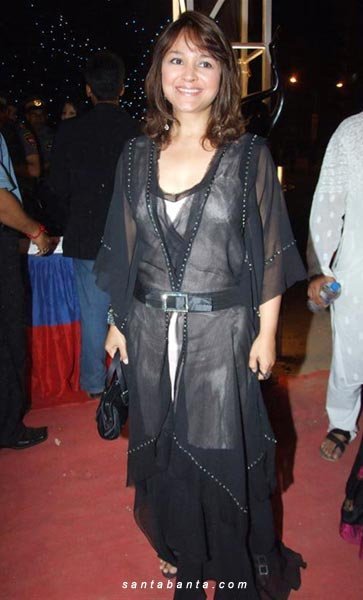 15. Tanishaa Mukerji
Trying a blue carpet on the red-carpet, Tanishaa?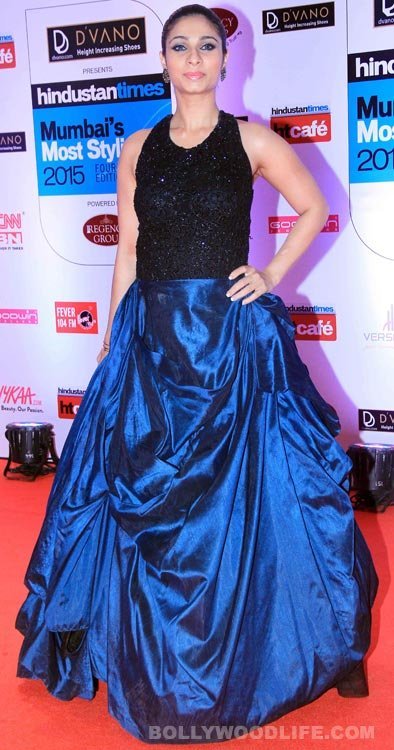 16. Swara Bhaskar
Looks like Lotus is the Raanjhanaa star's favourite flower.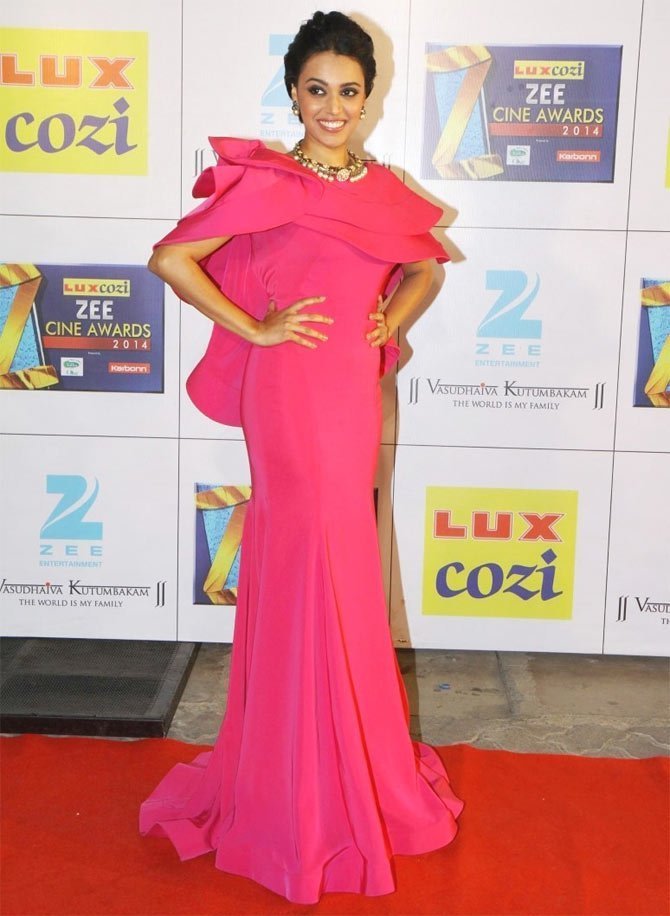 17. Ekta Kapoor
And the winner for the worst dressed celeb is none other than Ekta Kapoor! But we have to give it to her for buying this multi-functional dress which doubles up as a curtain.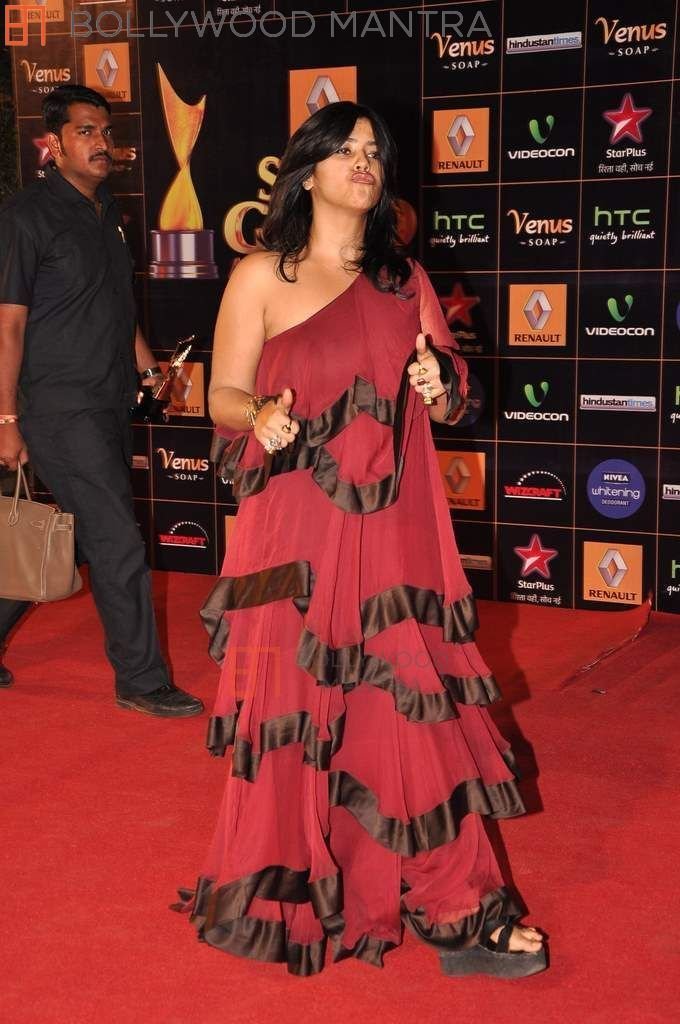 Well, to err is definitely human. These beauties sure have come a long way from this.
Pictures from Rediff , Yahoo, Bollywoodlife and santabanta.com