Making 800 movies in a year isn't easy. But somehow, Bollywood always manages to achieve this impossible feat. Thanks to the infinite talent we have in our industry.
As proven by these movie plot lines right here.
1. The sanskaari dog and snake in Teri Meherbaniyan.
They say that a dog is a man's best friend. 
And this movie took the notion to its heart.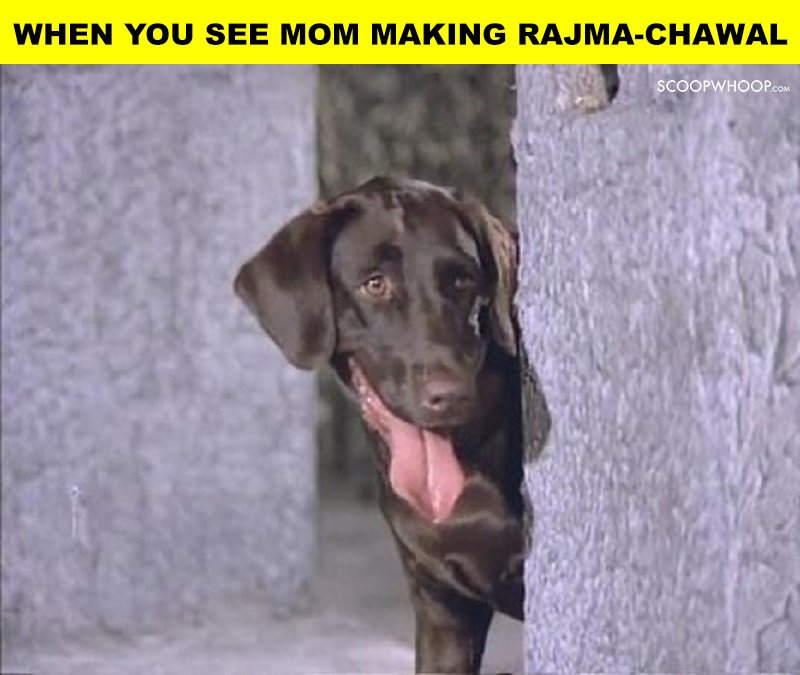 The film starred actors like Jackie Shroff, Poonam Dhillon, Amrish Puri and Satyen Kappu.
But there was one star who overshadowed all these stalwarts. 
Moti, the dog.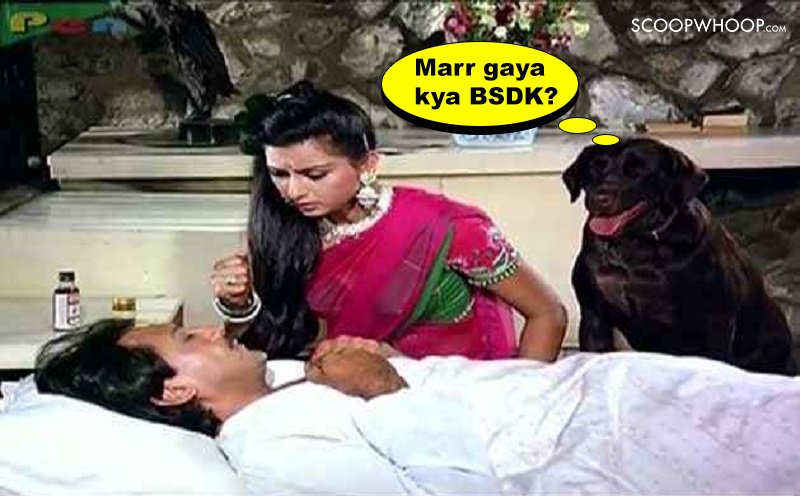 Seriously, had there been an Oscar for animals, Moti would've gotten 10 for the same role.
But not just Moti. The writers deserved an Oscar too.
For coming up with this scene where Moti performs his master's last rites.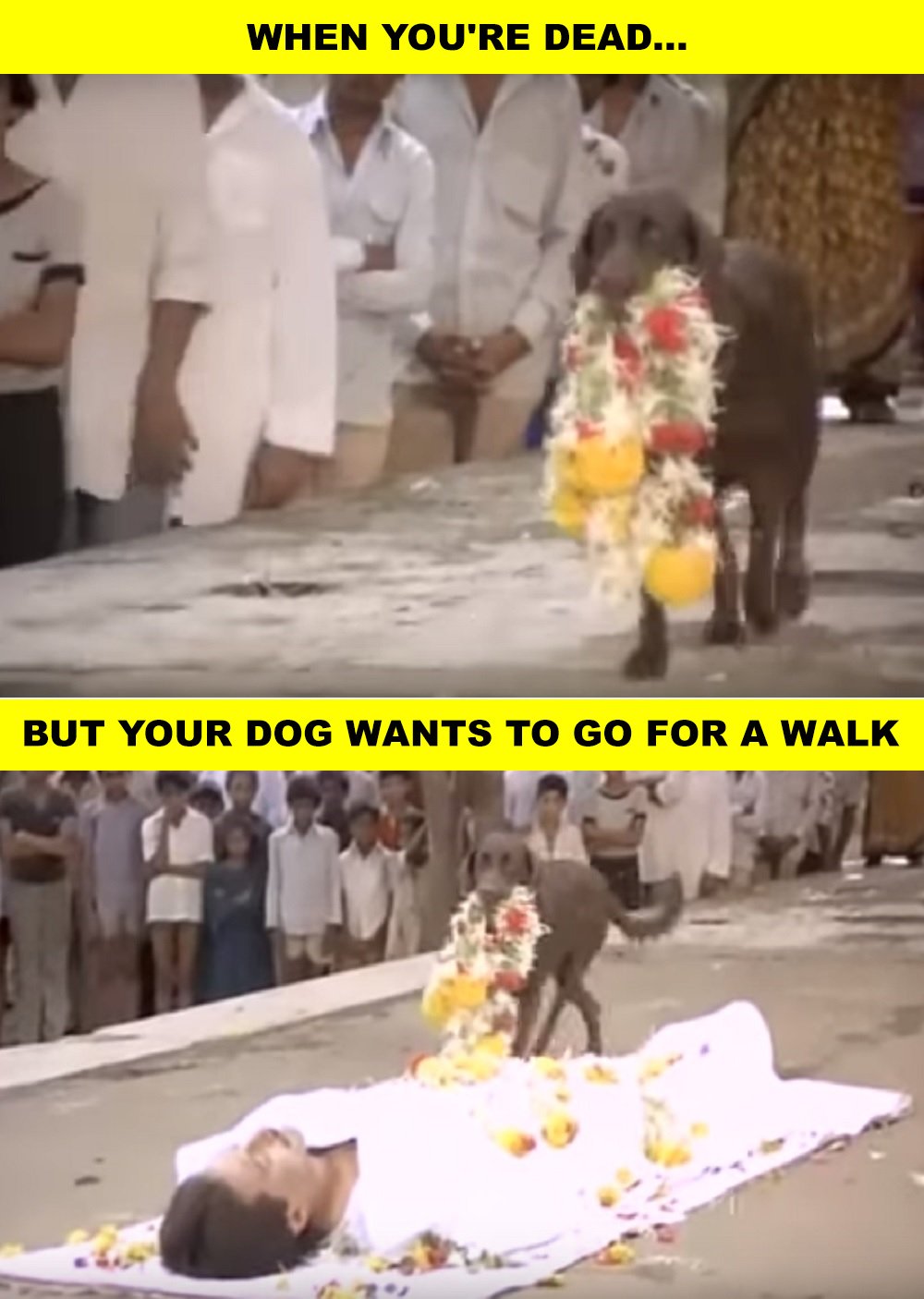 Not many people can come up with a plot that shows the dog avenging his master's gruesome death.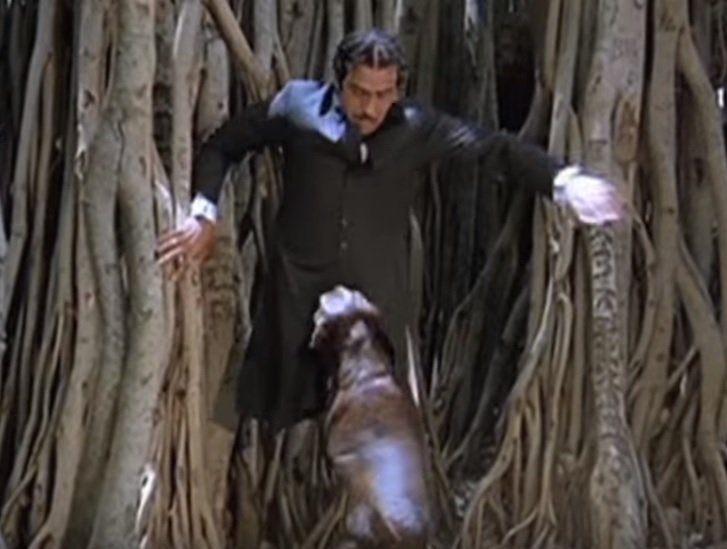 And that too when the same master had run over him once upon a time.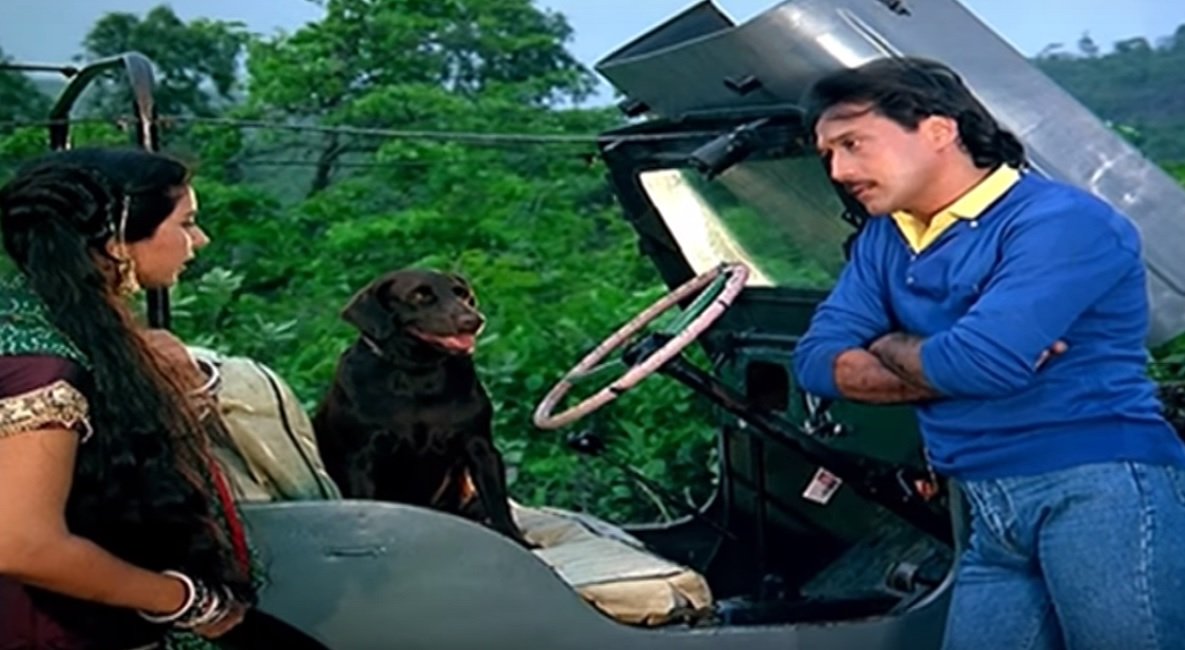 And not just Moti.
There's a snake as well who helps Moti avenge his master's death…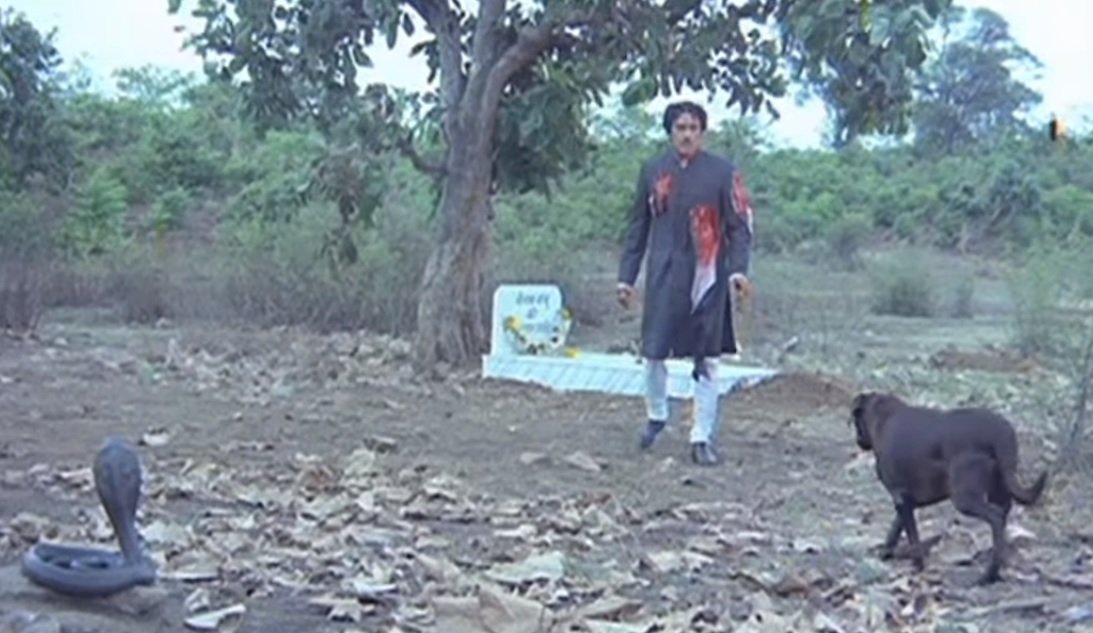 By giving Amrish Puri this really trippy death.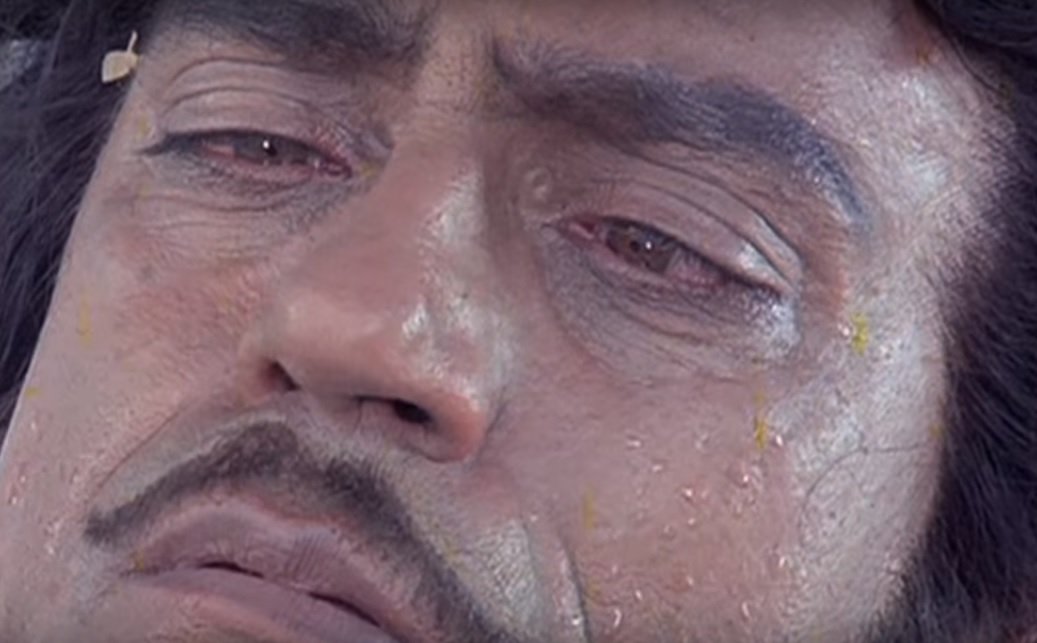 2. The memory loss in Dil Ka Rishta.
A lot of Bollywood movies have portrayed one-sided love but none of them like Dil Ka Rishta.
So Arjun Rampal is in love with Aishwarya Rai…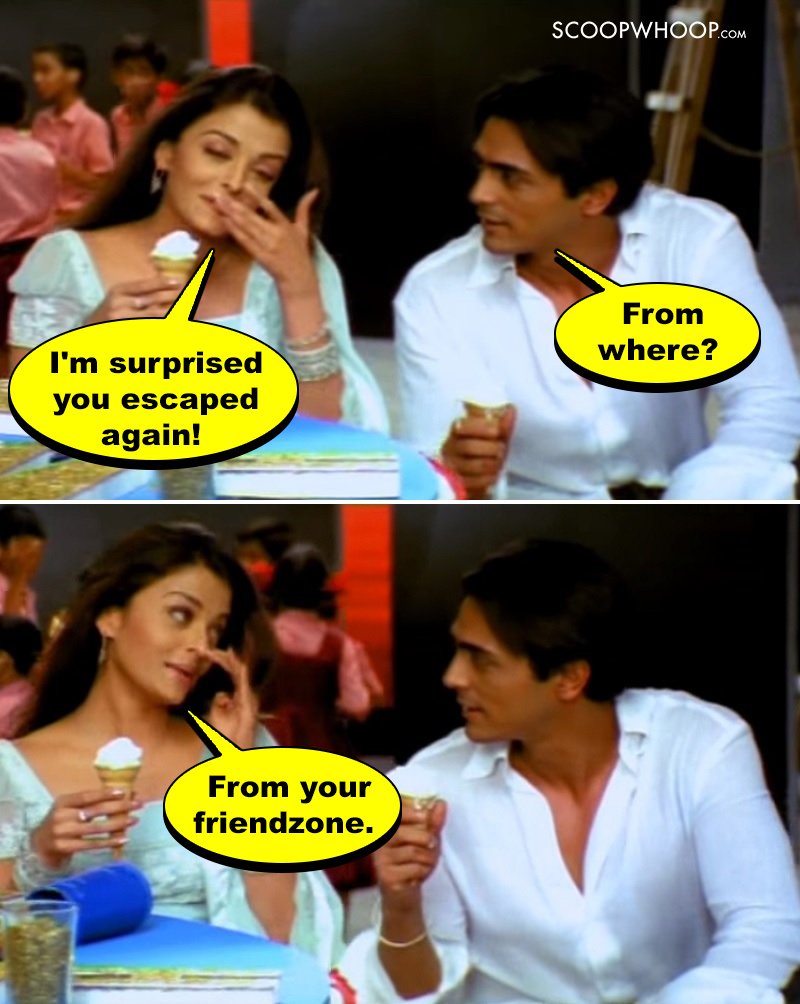 But Aishwarya Rai is in love with Priyanshu Chatterjee.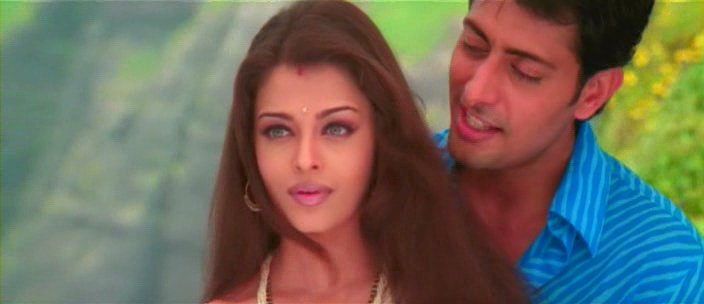 But turns out that fate is in love with Arjun Rampal because soon enough, Arjun has an accident in which Priyanshu dies.
And Aishwarya now has severe memory loss.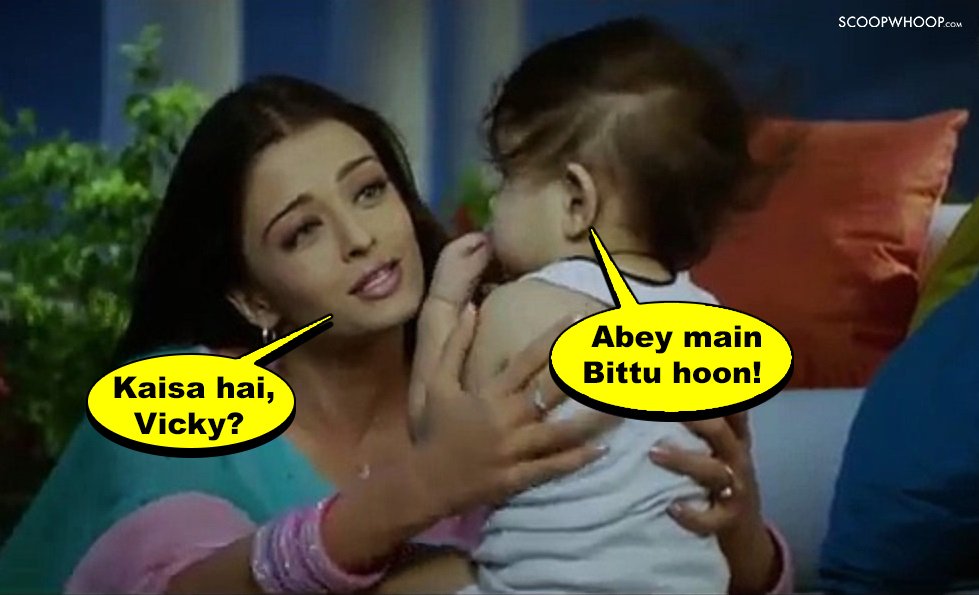 So, Arjun, 'out of guilt', starts helping Aishwarya. 
And tells her that her son, is actually her nephew, just so that her 'bad' memories don't come rushing back to her.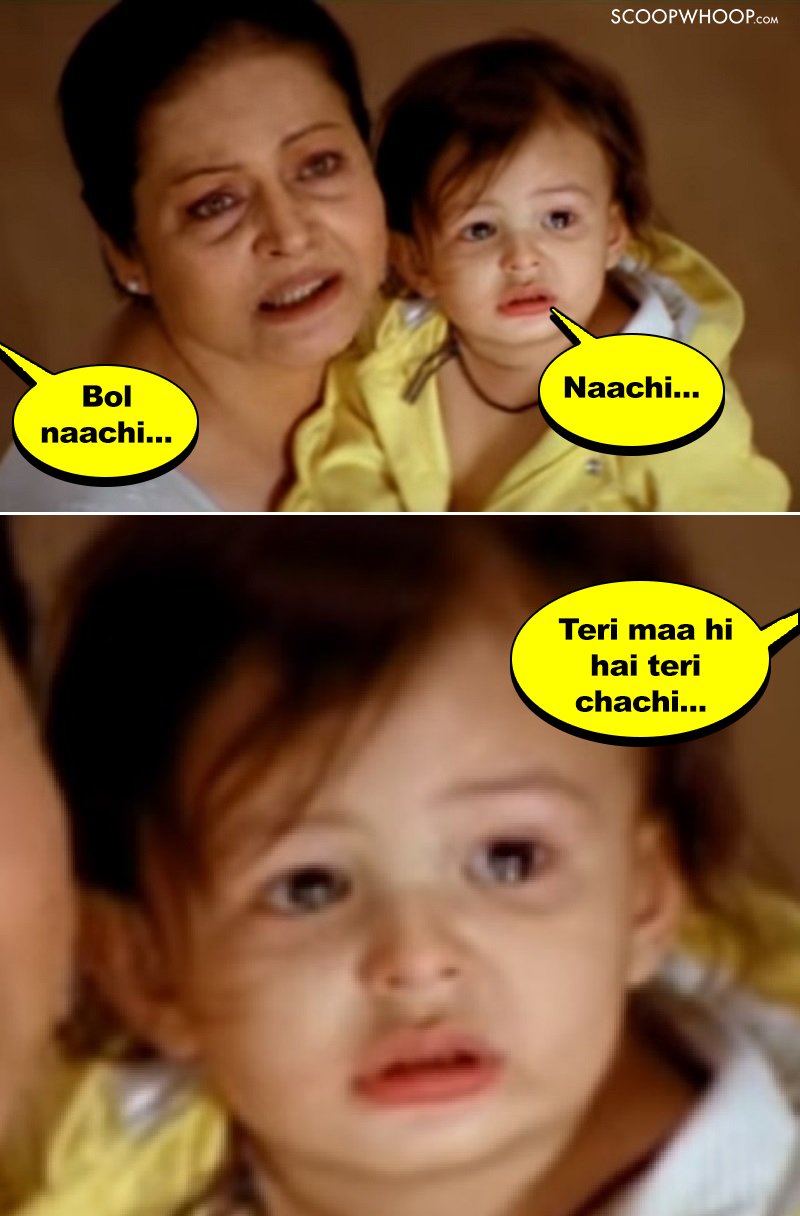 And when Aishwarya falls in love with Arjun, he keeps driving her away.
I mean, isn't that what you always wanted, man?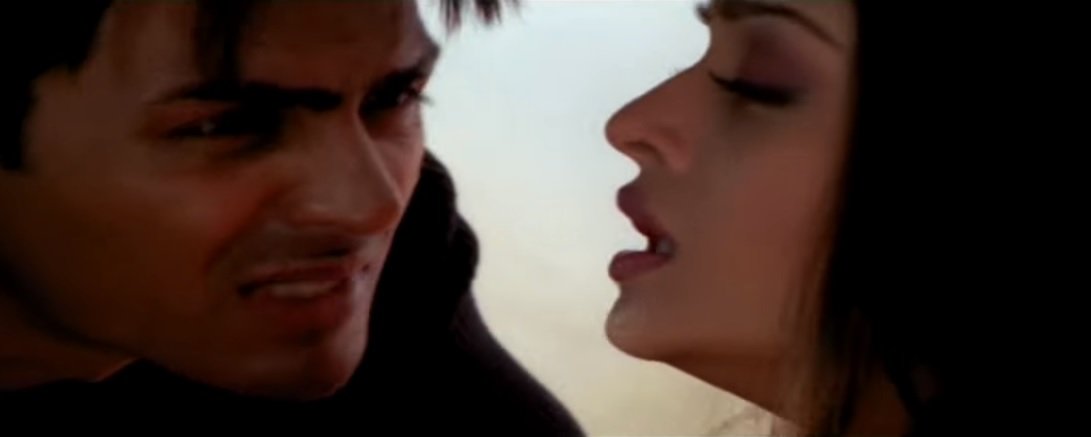 To the point that she tries committing suicide. 
And that's when he tells her the truth. 
After which, they live happily ever after.
The end. LOL.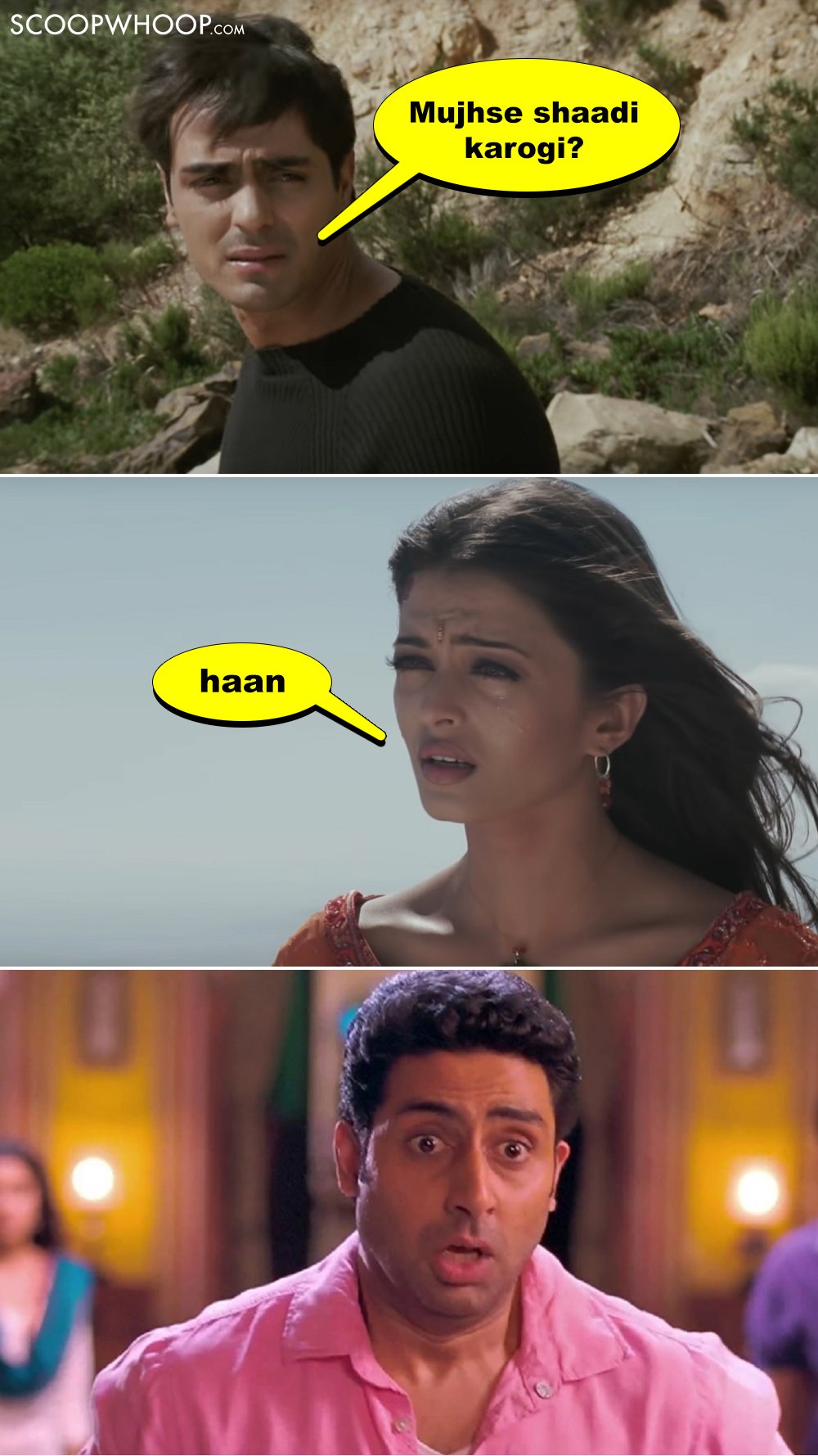 3. The weird love triangle in Andaz.
Released in 1994, Andaz had it all.
Actors like Anil Kapoor, Juhi Chawla and Karishma Kapoor.
And gareebon ka Robert De Niro.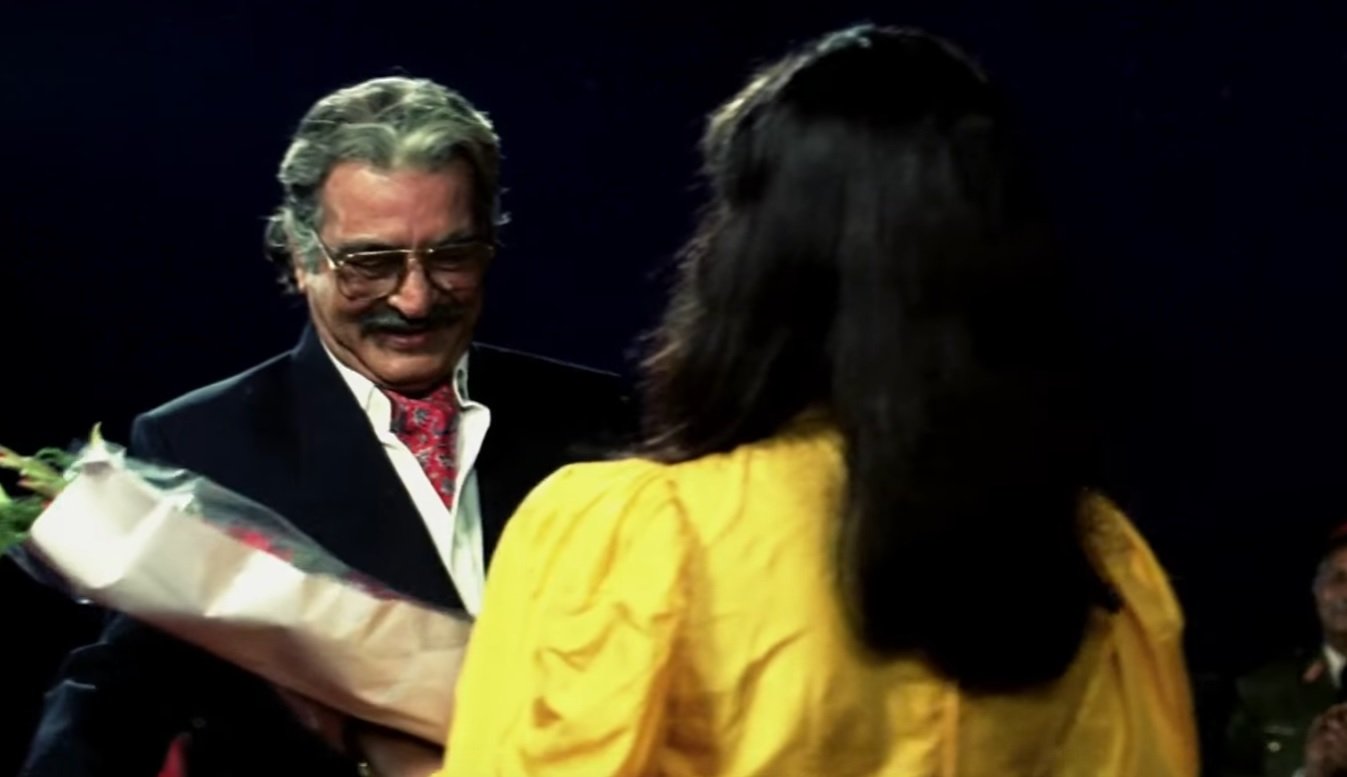 The writers also made sure the film had amazing amounts of humour as well.
Like this super awesome gag where some students replace the ladies toilet board with that of a gents toilet.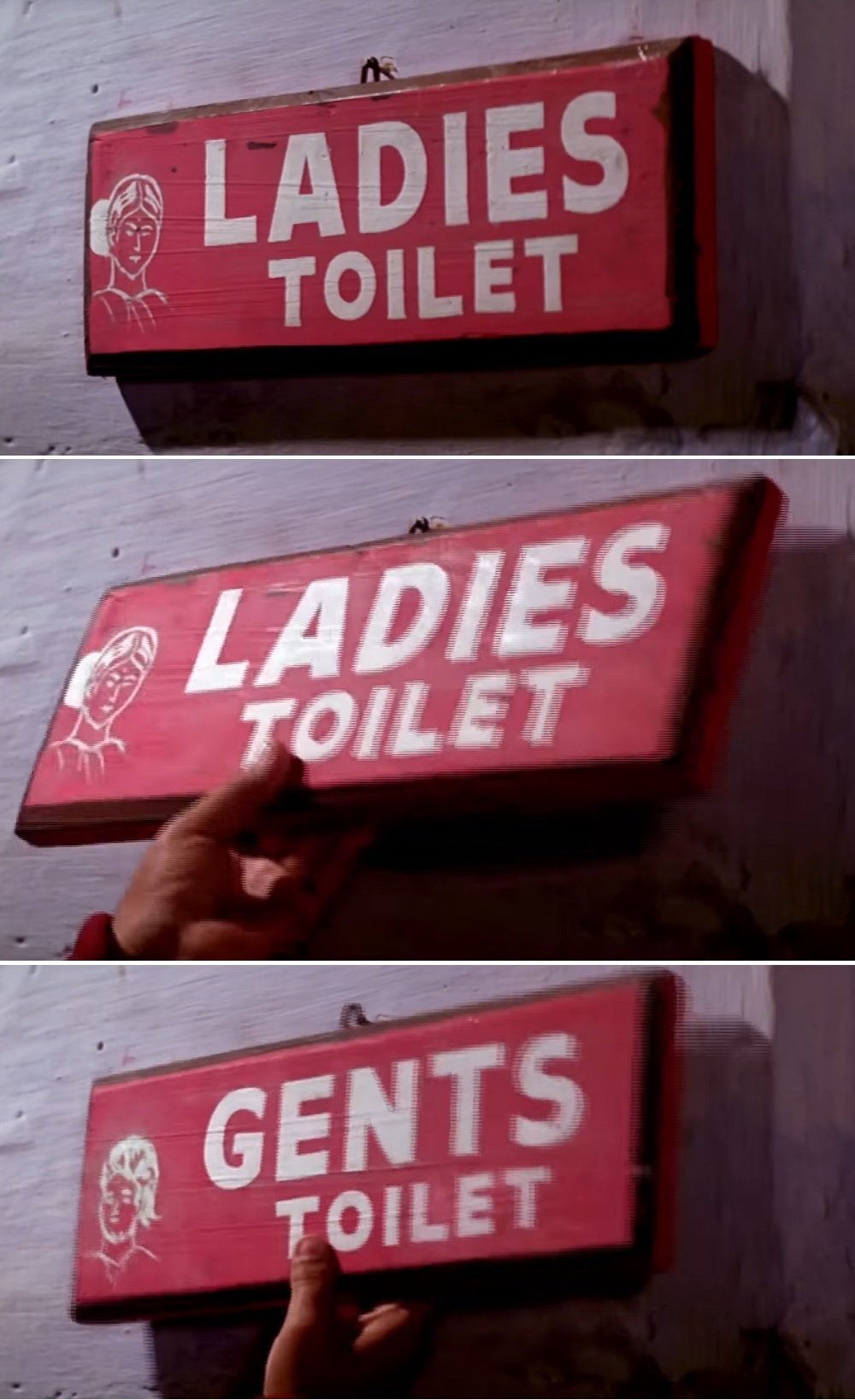 The talented writers knew that we've all, at some point of time or the other, had a massive crush on our teachers.
Which is why they used that element in this movie as well. By showing Karishma Kapoor being absolutely enamoured by Anil Kapoor. 
But she also goes a step ahead and challenges Anil that one day she'll become his wife.
#CreepyMax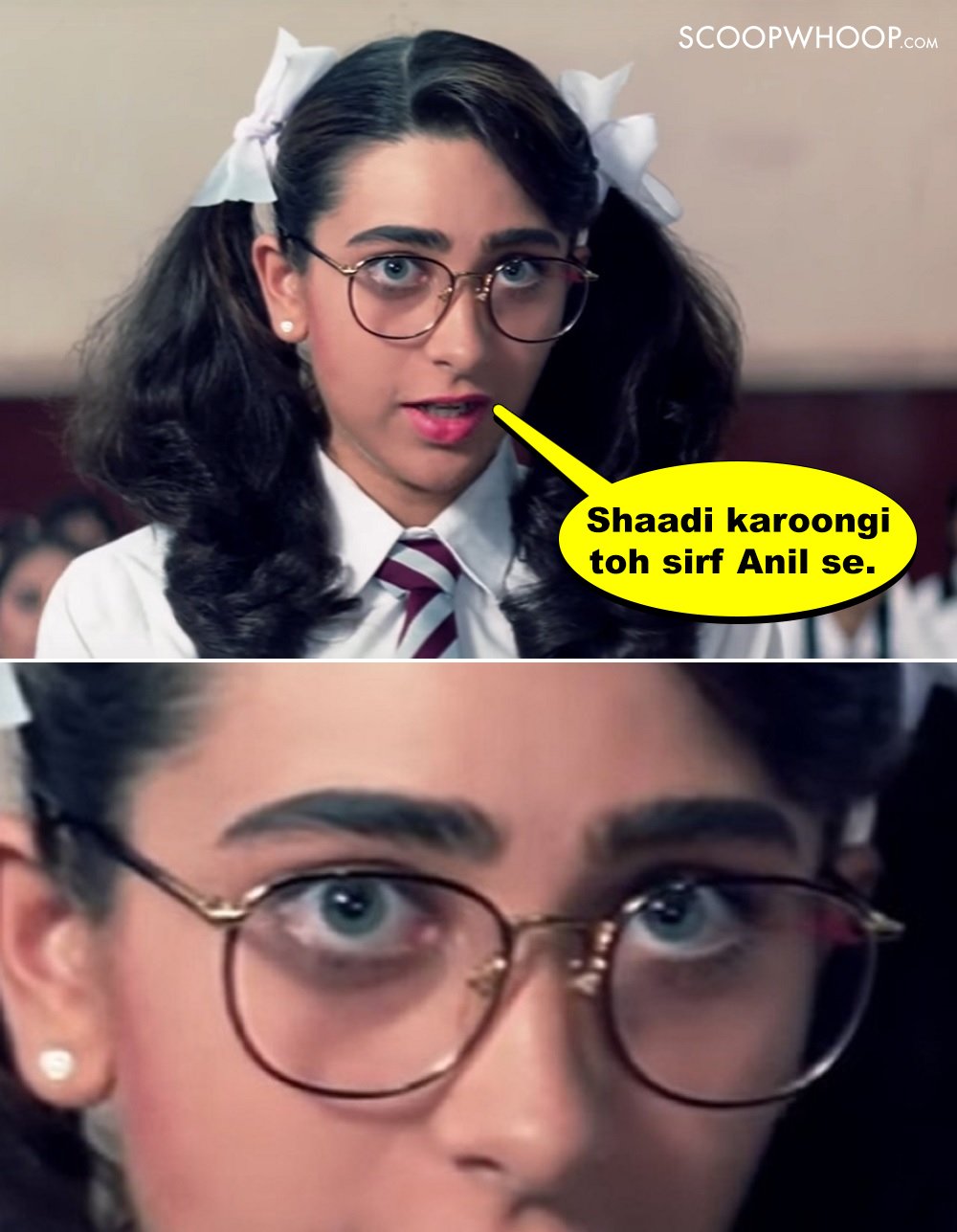 Our Anil gets so scared with this threat of hers, that he marries Juhi Chawla just to save his ass.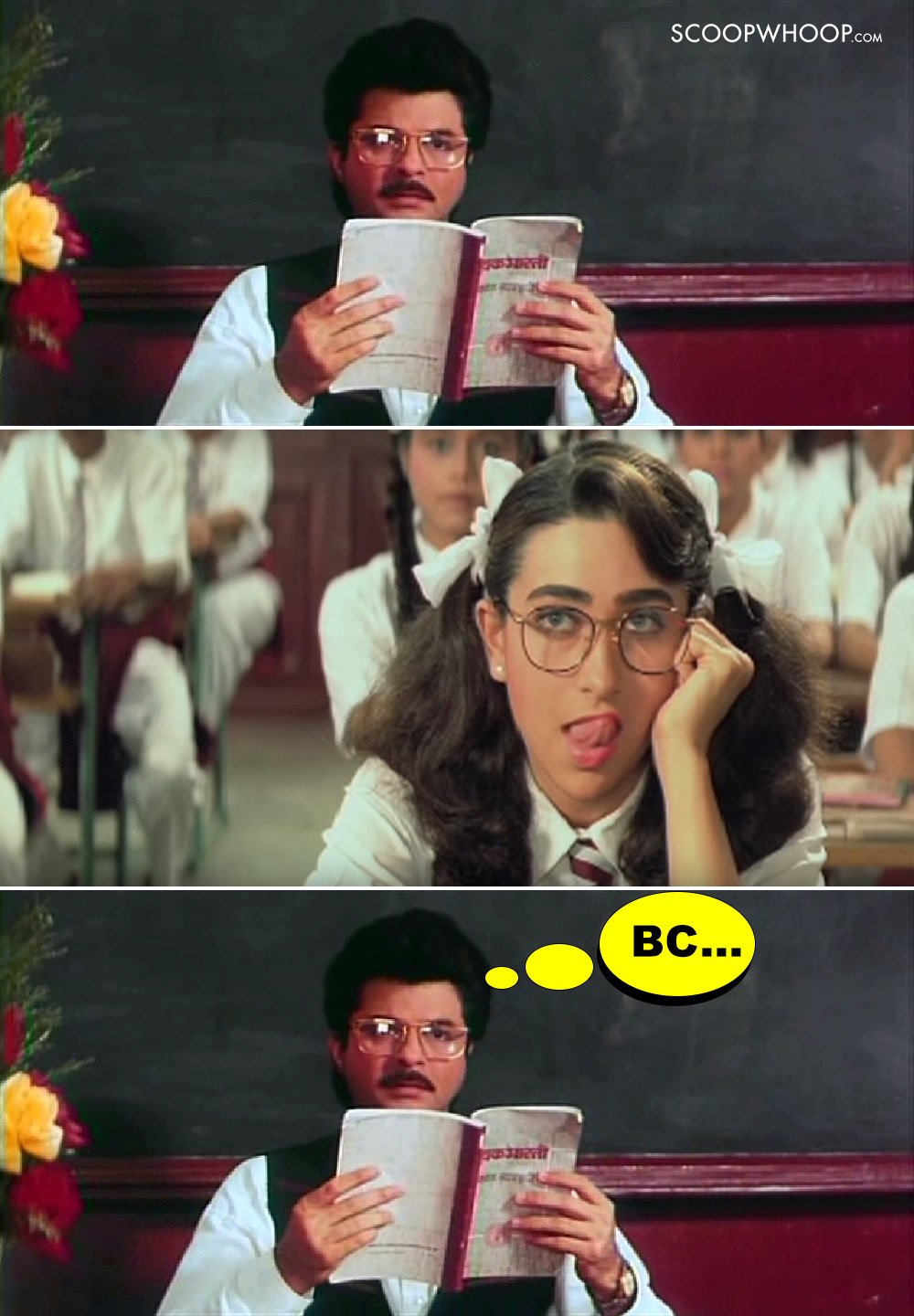 Karishma then, for some strange reason, goes out of her way to teach Juhi the ways of life.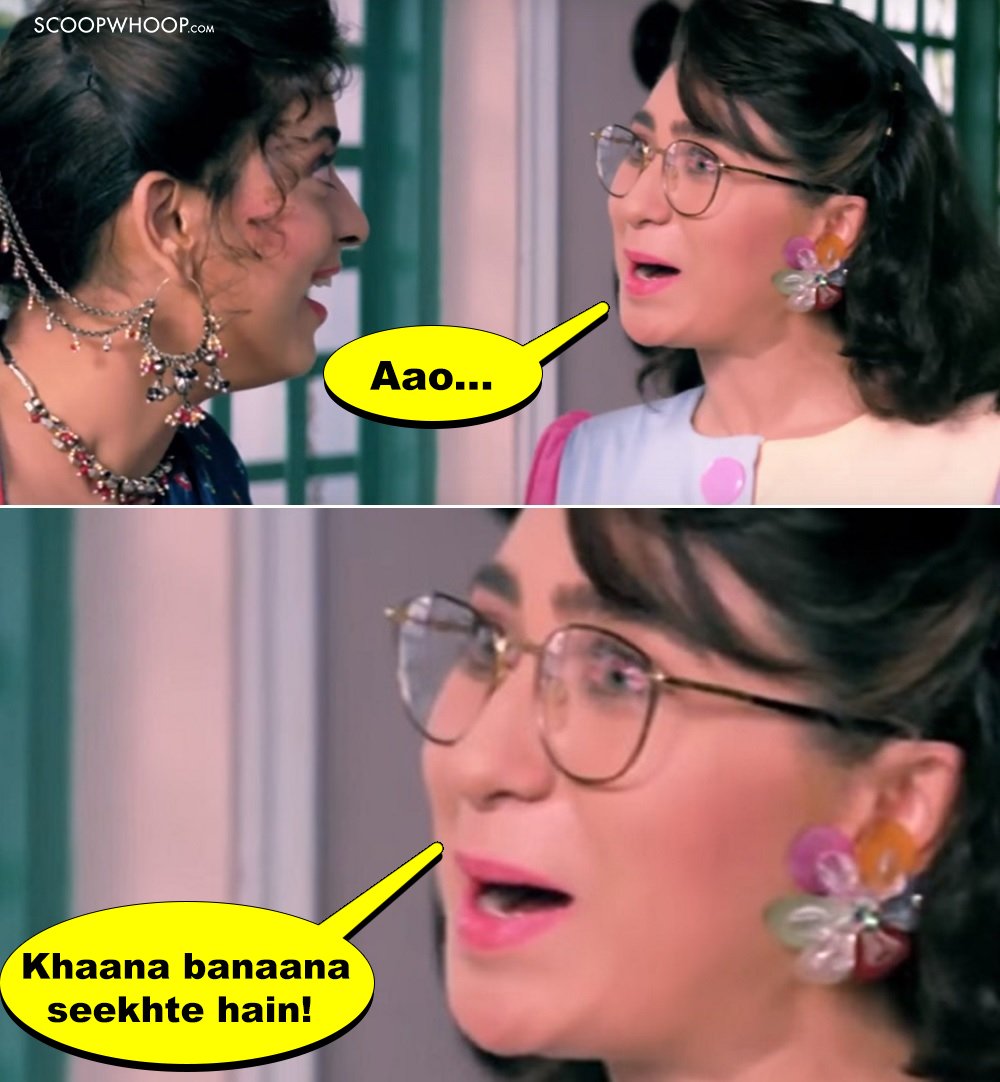 And when in the end, some terrorists attack the school, Jaya dies saving Anil Kapoor's life.
But not before being told by Juhi that all this while, Anil too was in love with Karishma.
*Facepalm*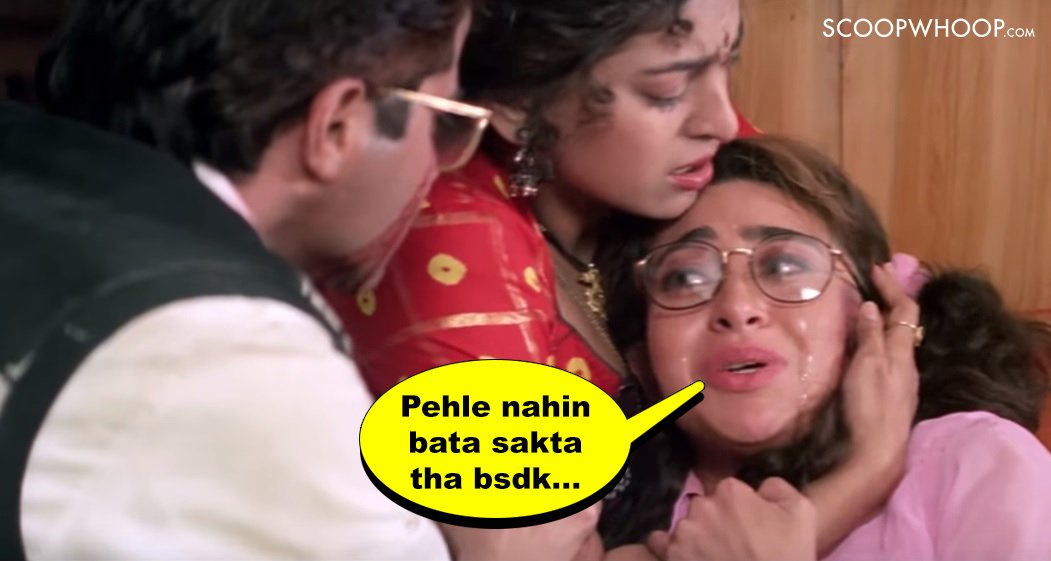 4. The body collector in Baaz: A Bird In Danger.
There are some people who love collecting coins. 
Some who love collecting stamps. 
But thanks to the writers of this phenomenal movie, we found out that there are some who love collecting the dead bodies of their victims as well.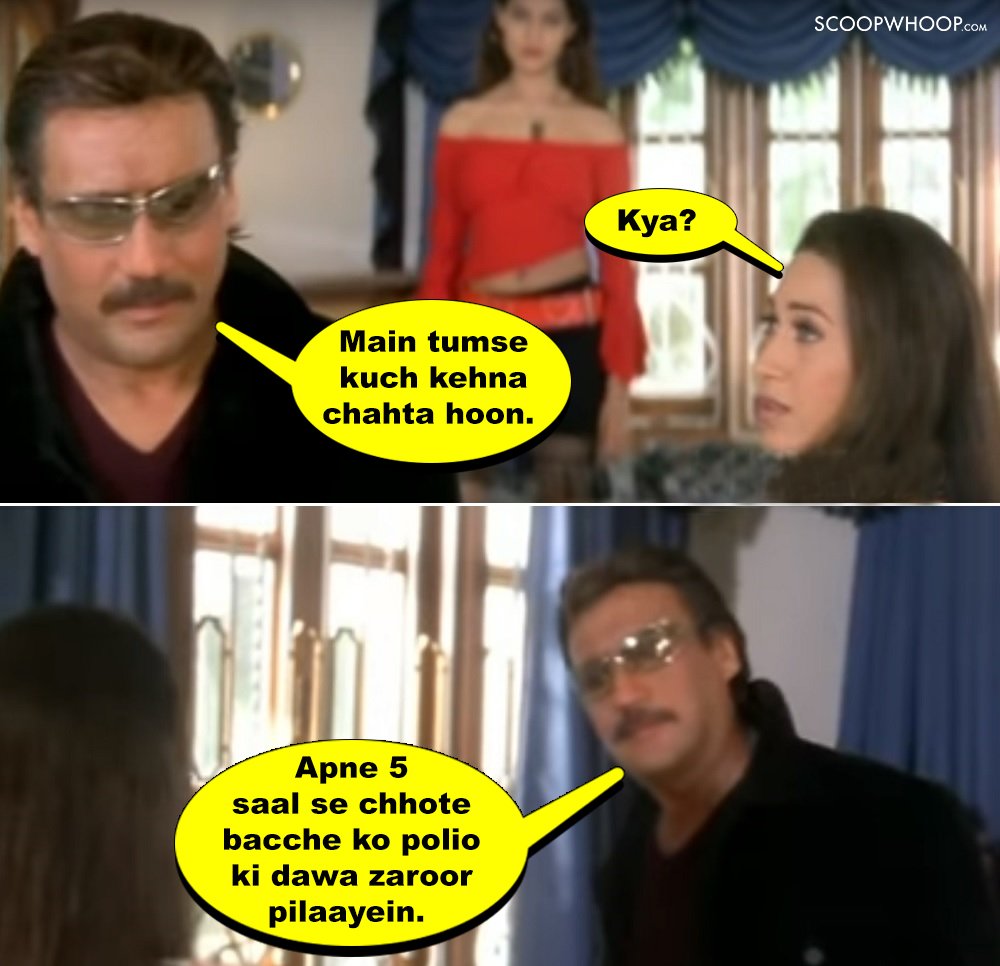 Karishma comes to Nainital for work where she finds out that a serial killer, who only kills 'beautiful women', is on the loose.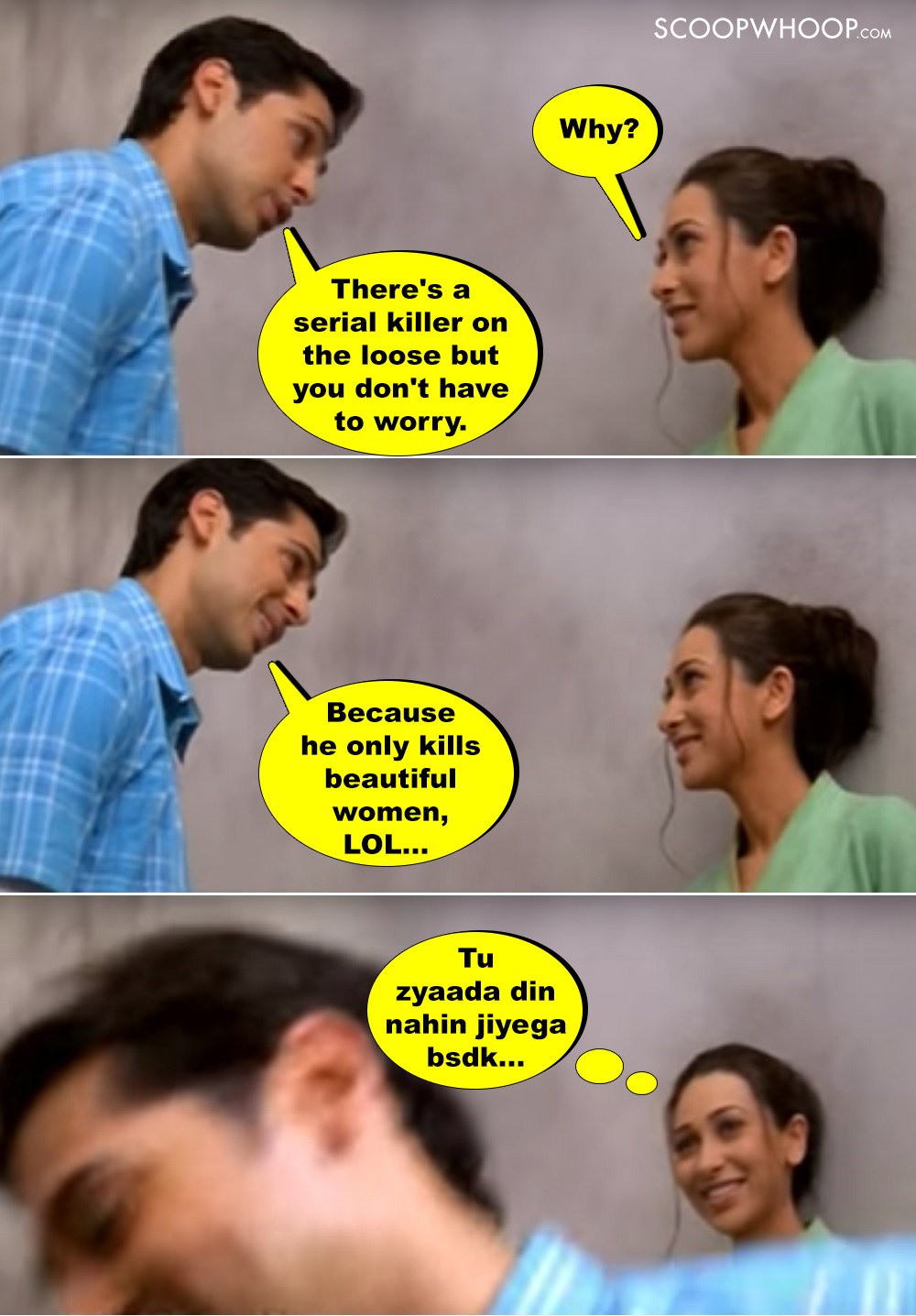 Everybody suspects Dino Morea to be the killer.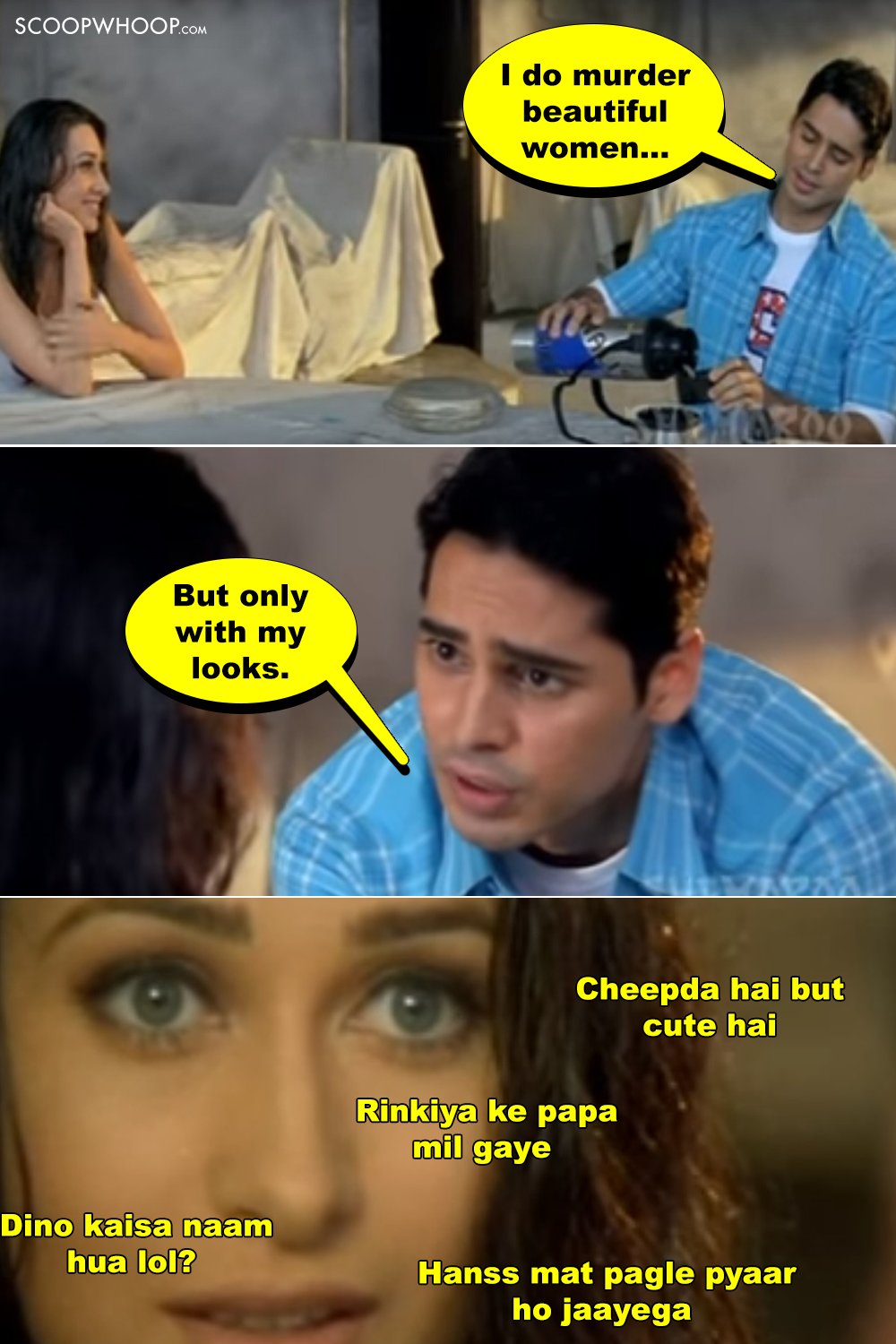 But in the end… And these are some major spoiler alerts… It's Suniel Shetty who turns out to be the killer.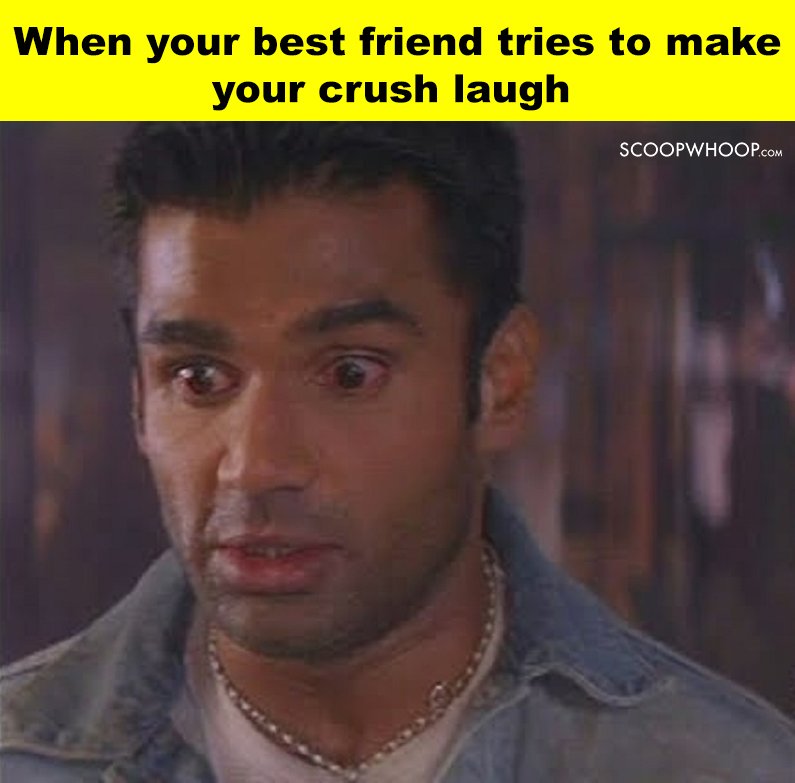 And not only does he kill those women, he also preserves them in glass boxes. Because if you have it, flaunt it, right?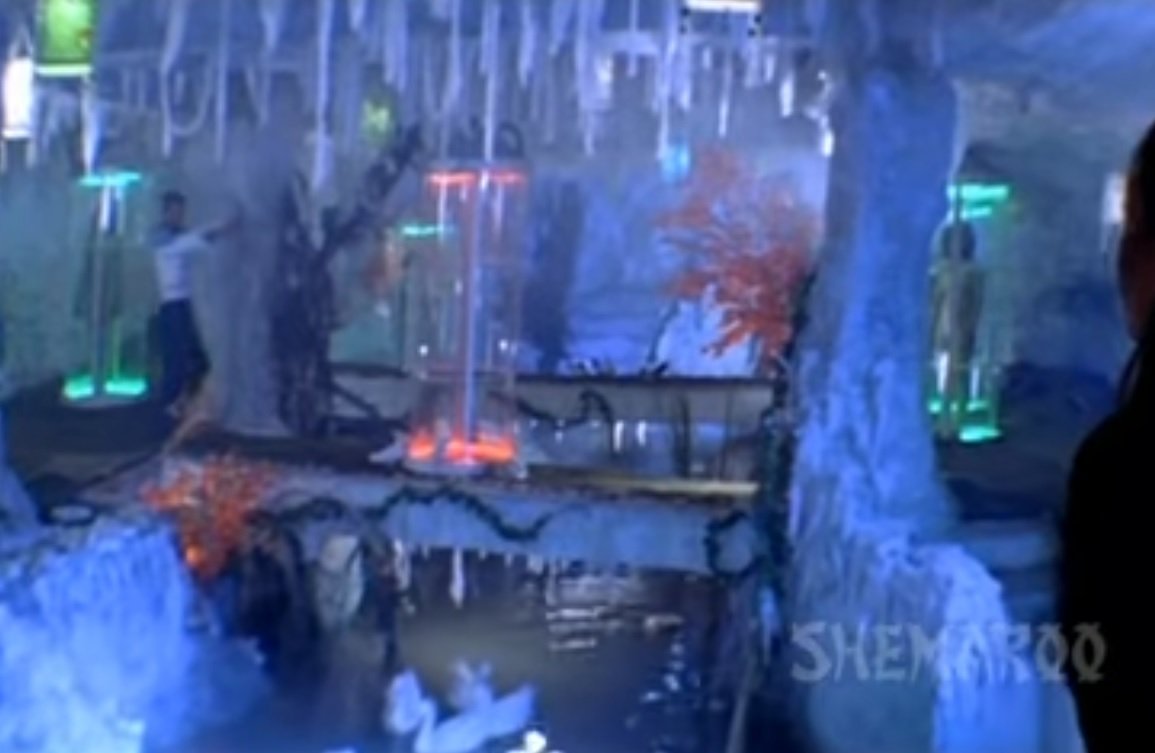 And just as he's about to kill Karishma and add her to his illustrious collection, he gets shot by his own grandmother.
Ouch!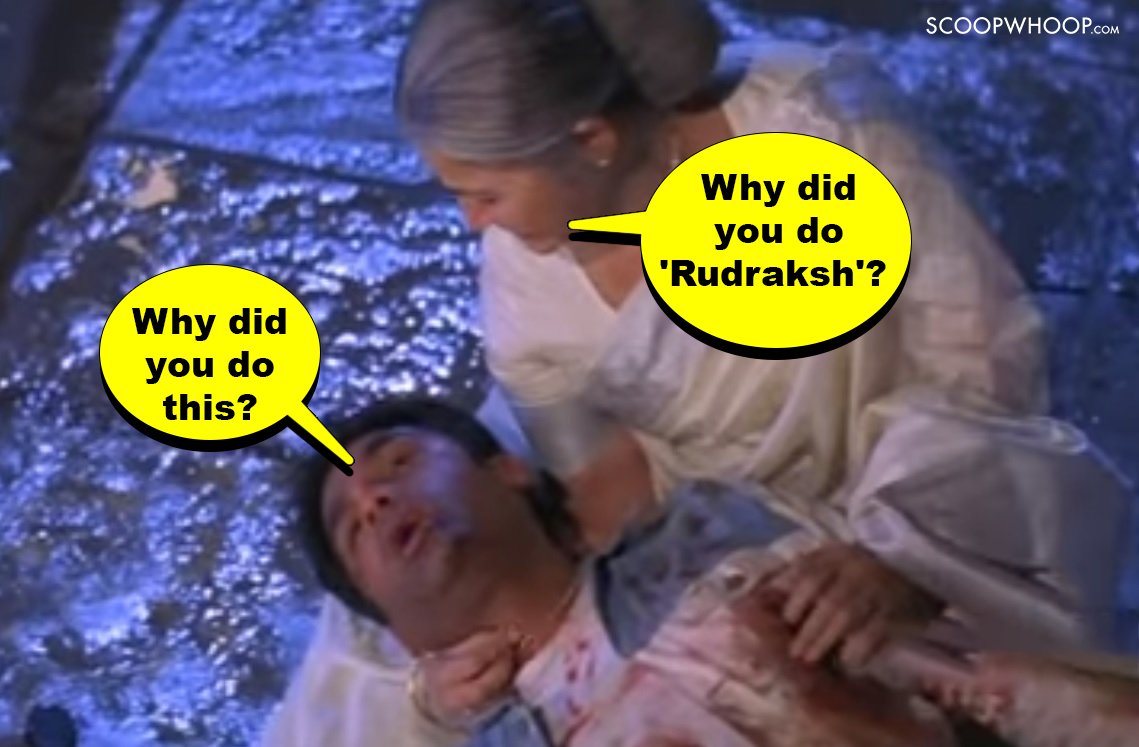 5. The ultimate makeover in Khoon Bhari Maang.
Released in 1988, Khoon Bhari Maang was India's answer to Kill Bill.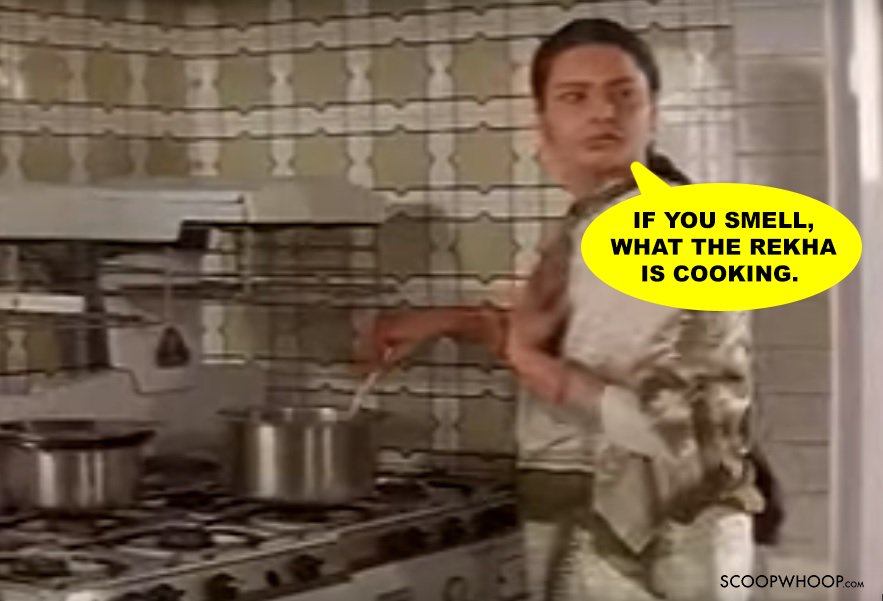 Rekha, a Plain Jane, is thrown to the crocodiles by her scheming husband.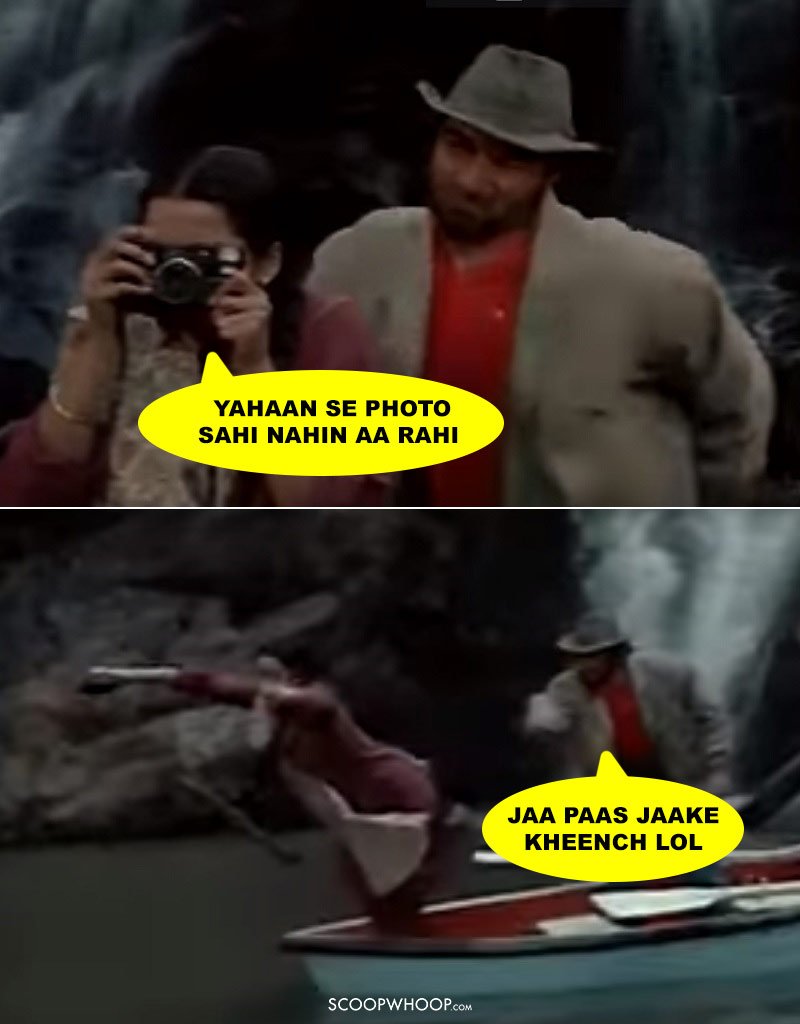 She however, comes back from the 'dead', undergoes massive plastic surgery, becomes a successful model, and also kicks her husband's ass.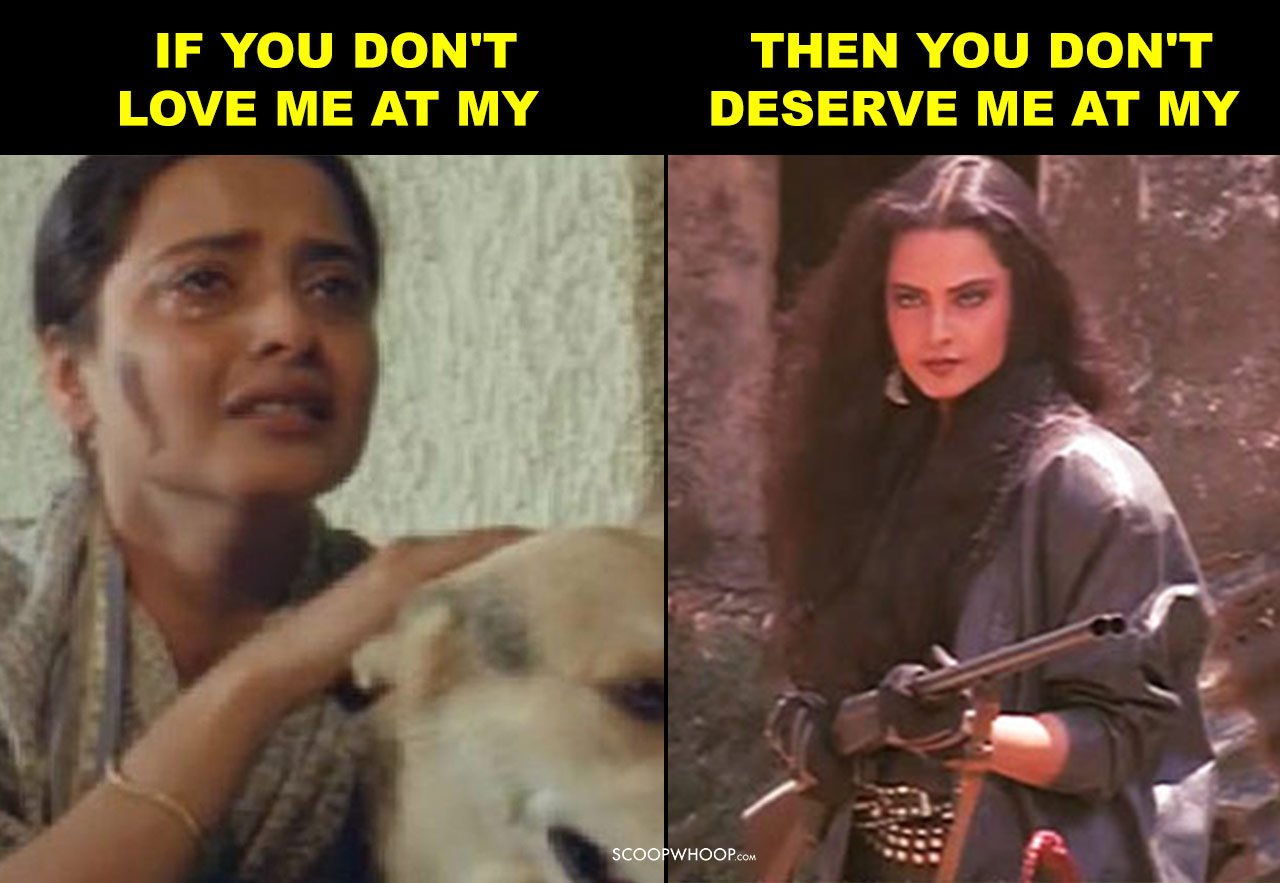 And how does she afford all this?
By selling her 'expensive' pair of diamond earrings.
Wow,  I wonder how expensive they were to sort out her entire life.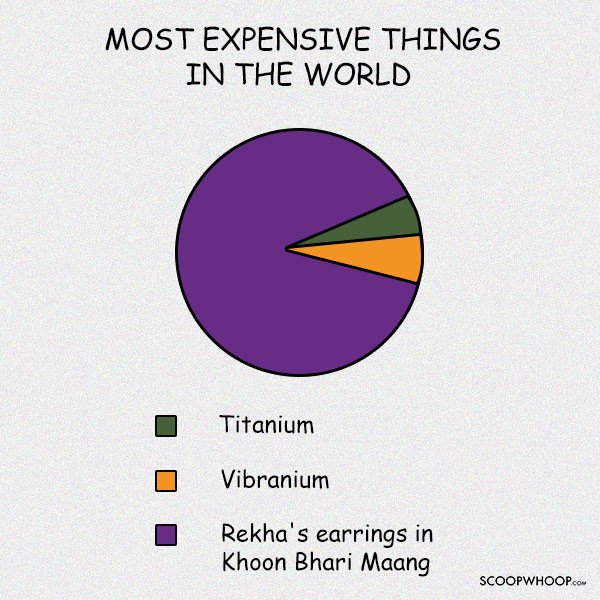 6. The superfly in Makkhi.
We might think of the housefly as a pest, but thanks to the writers of 2012's Eega (dubbed in Hindi as Makkhi), a lot of people developed massive respect for the common housefly.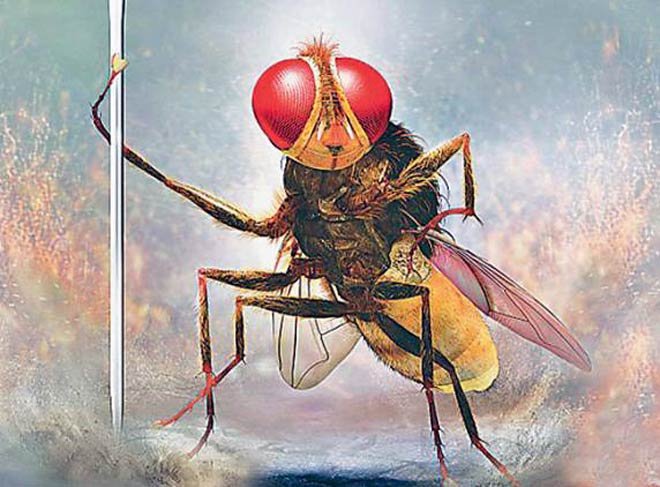 The plot line could've given George R. R. Martin a run for his money.
A man who loved a girl, is killed by another jilted man who's also in love with the same girl.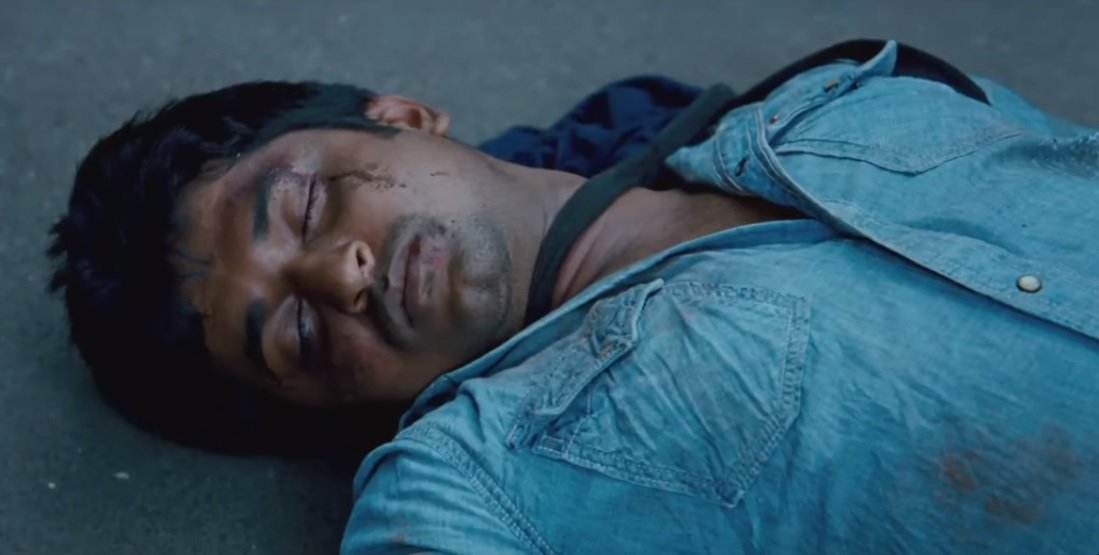 The man, now re-incarnated as a fly not only avenges his death…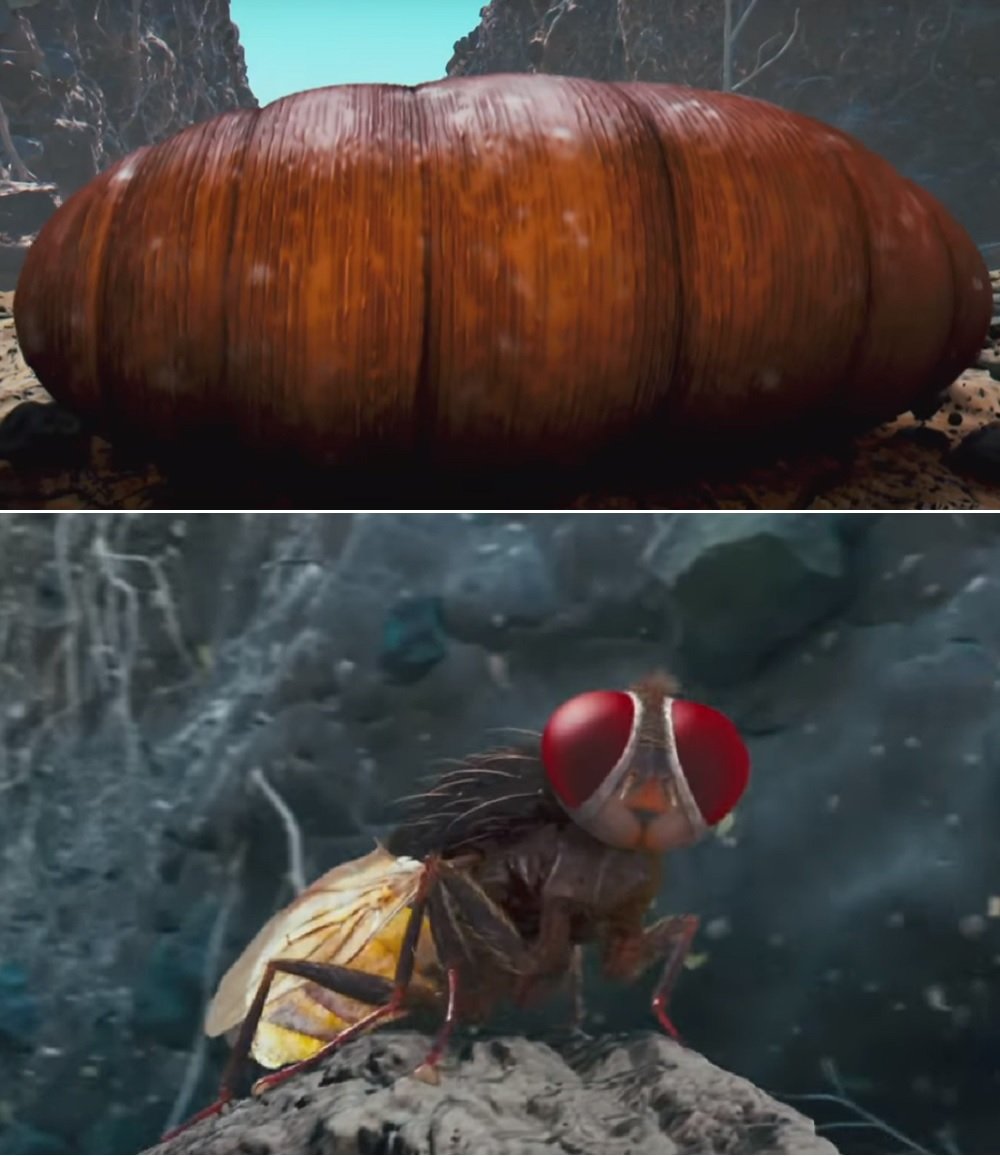 But also protects his lover from the clutches of the jilted lover.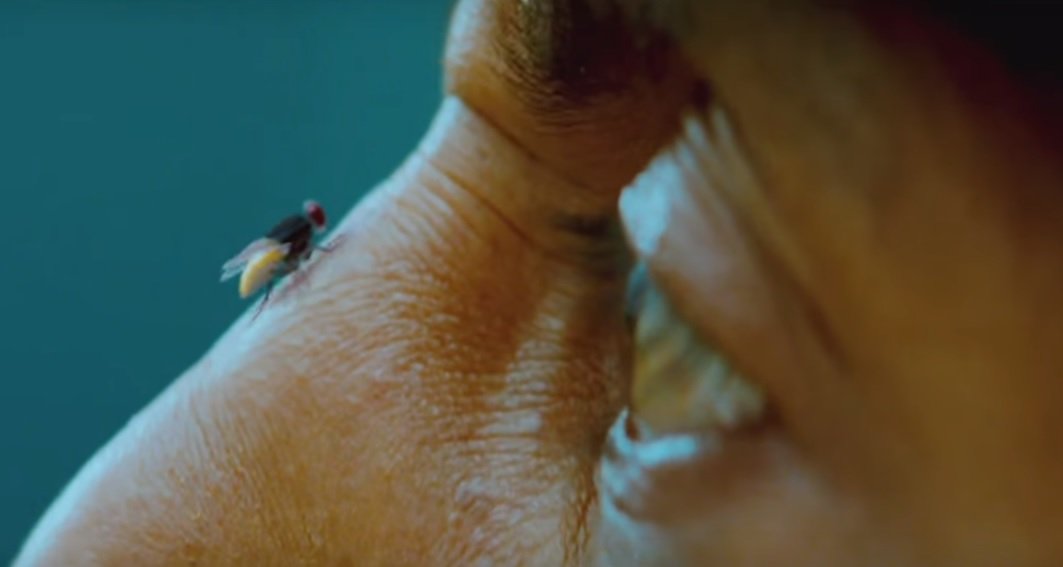 Imagination level = Infinity. 
7. The magical mask in Don 2.
A lot of technology shown in sci-fi movies in Hollywood is now being replicated in real life as well. 
Which is why, our desi writers decided to inspire Indian technology by incorporating this amazing scene in Don 2.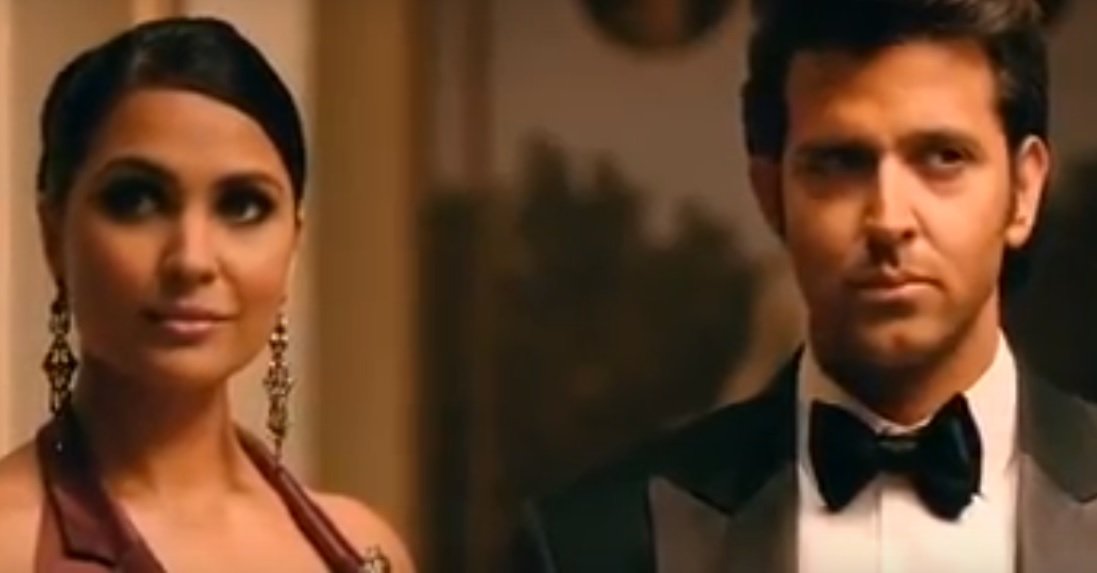 The scene shows Hrithik entering a party…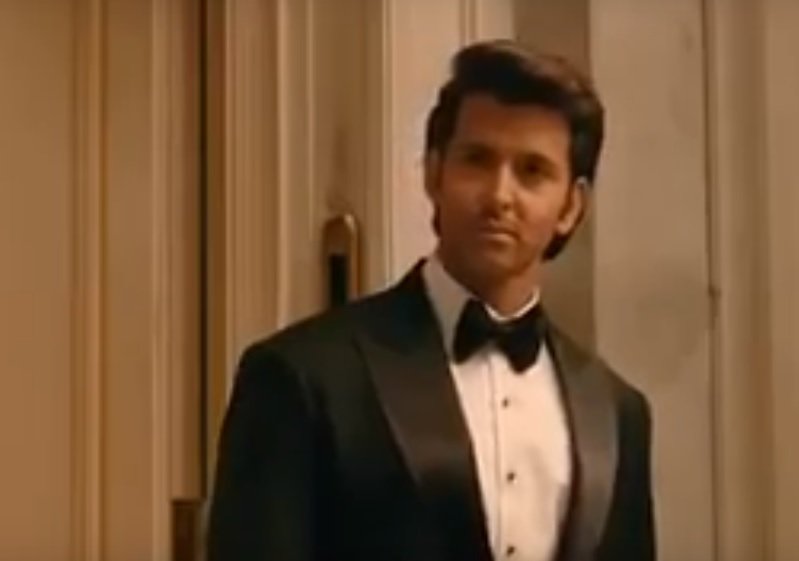 Showing off some killer moves…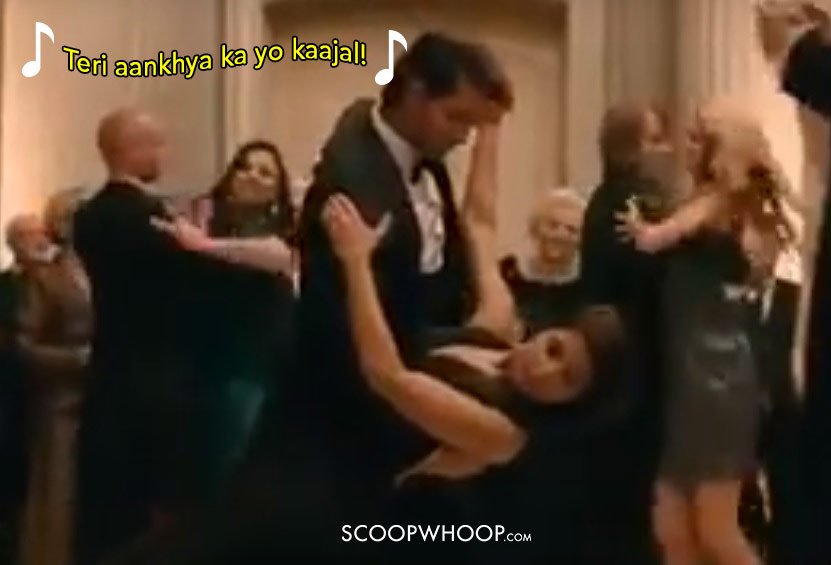 And in the end, revealing that he's actually…Well, SRK.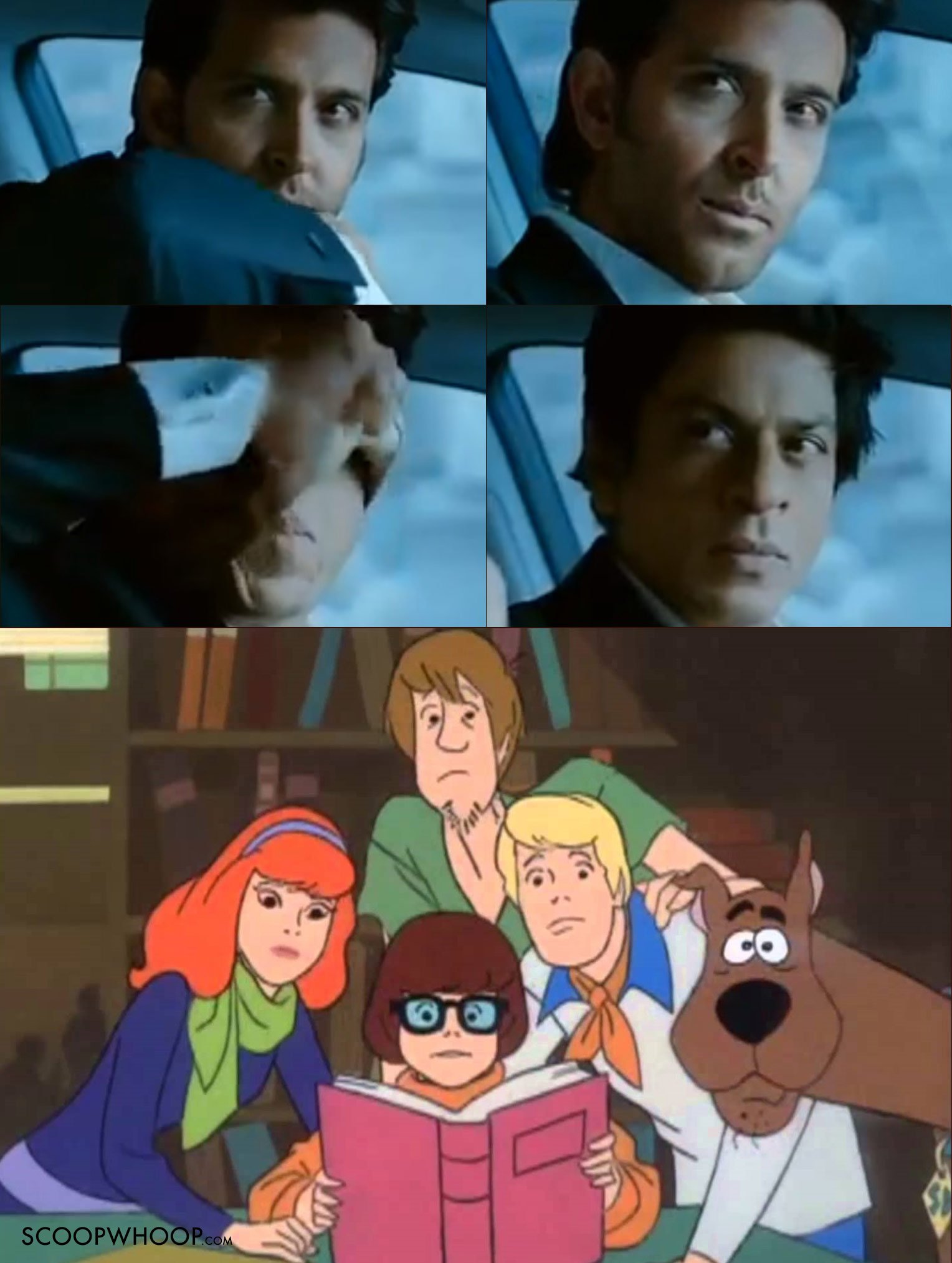 Matlab imagine the level of technology here.
A mask that can change your voice, height, body weight, walk, hairstyle, Aadhaar card number; everything. 
Amaze!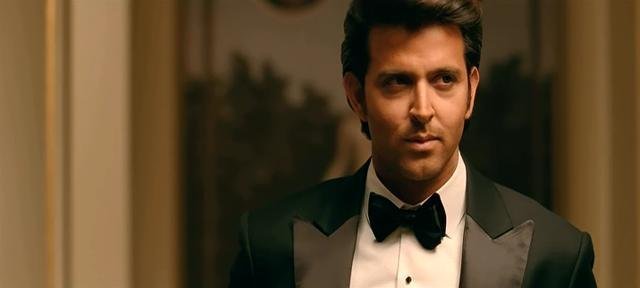 8. The race against 'time' in 
Kambakkht Ishq.
Talk about multi-talented people.
The film had everything. 
A talented Kareena Kapoor who happened to be a surgeon…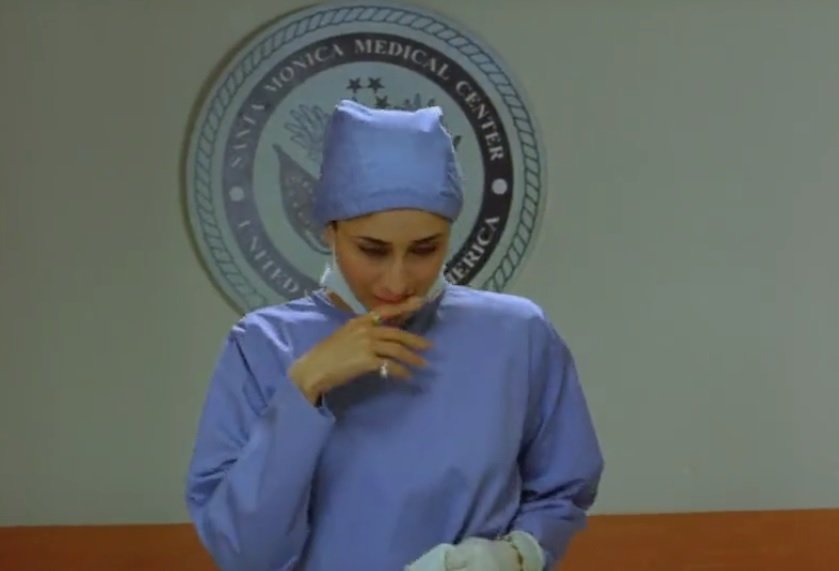 As well as a part time model.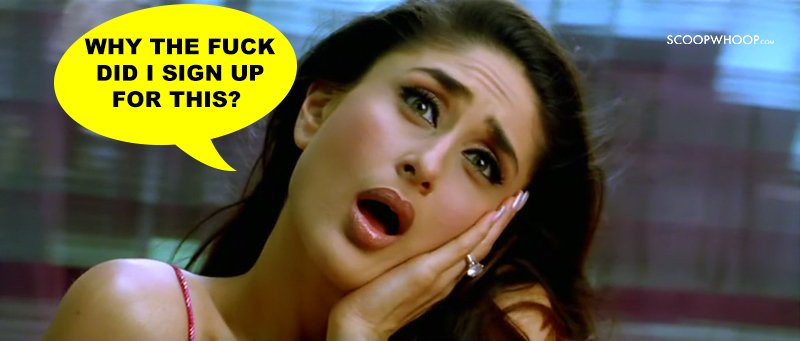 Akshay Kumar as a stuntman…
Sorry, a 'daring' stuntman who shut the mouths of girls who 'talked too much' by forcibly planting a kiss on their lips.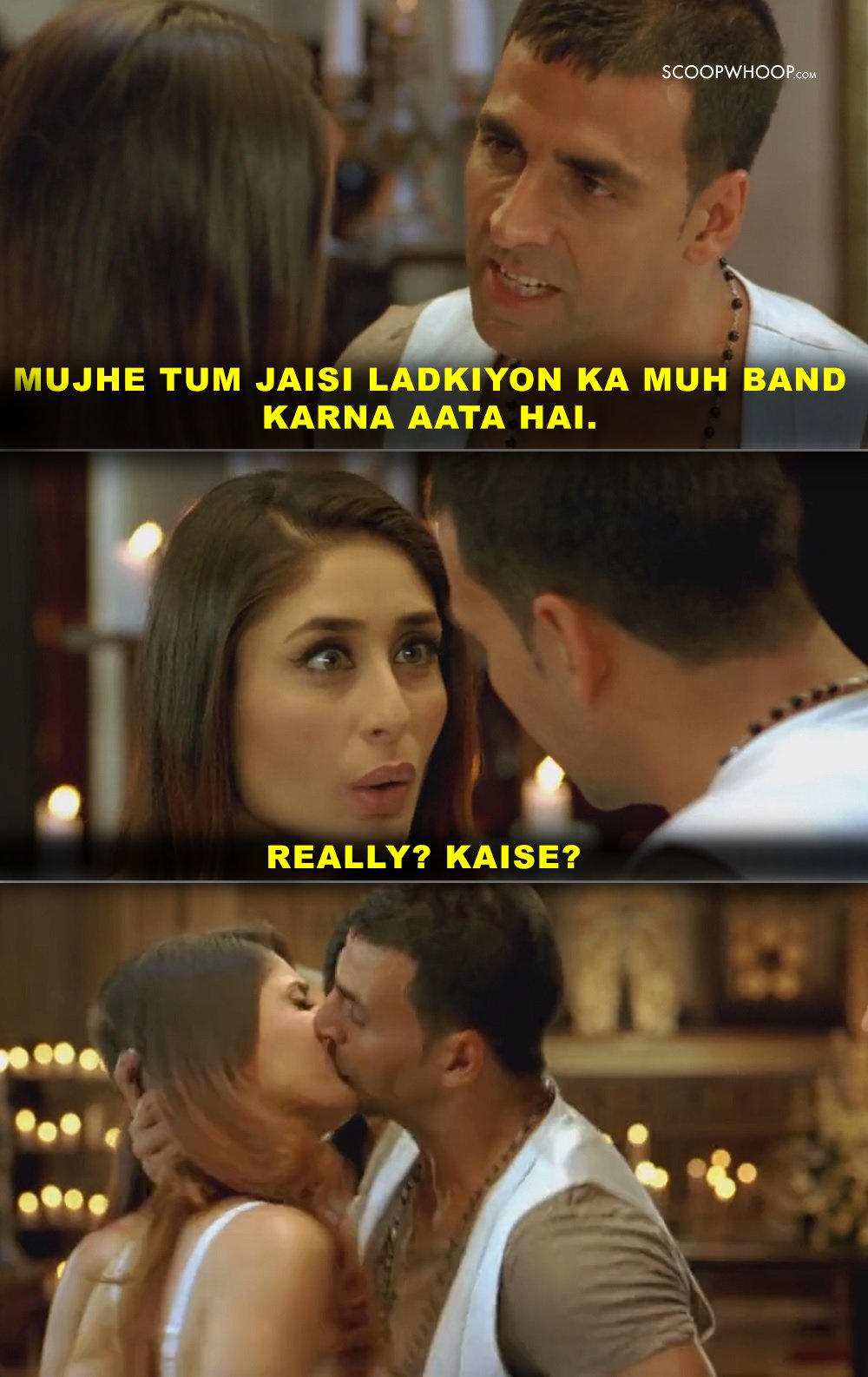 One day Akshay gets seriously injured.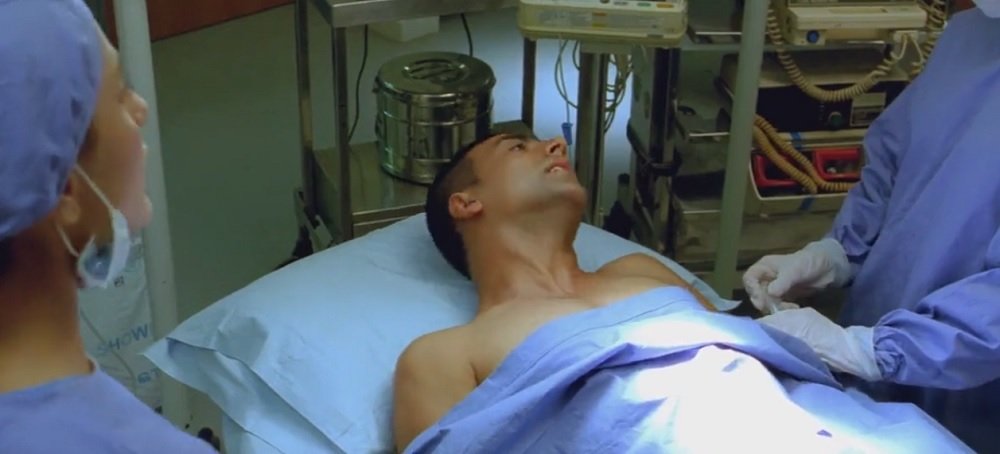 And of all the people, Kareena is the one who's assigned to treat him.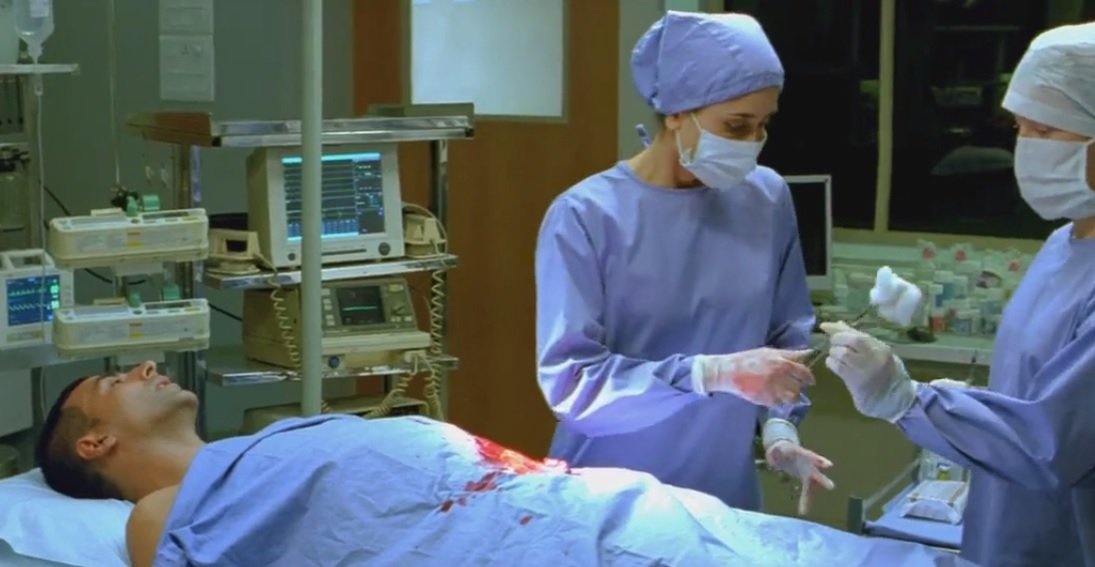 Kareena of course, fucks it up.
By leaving her watch inside.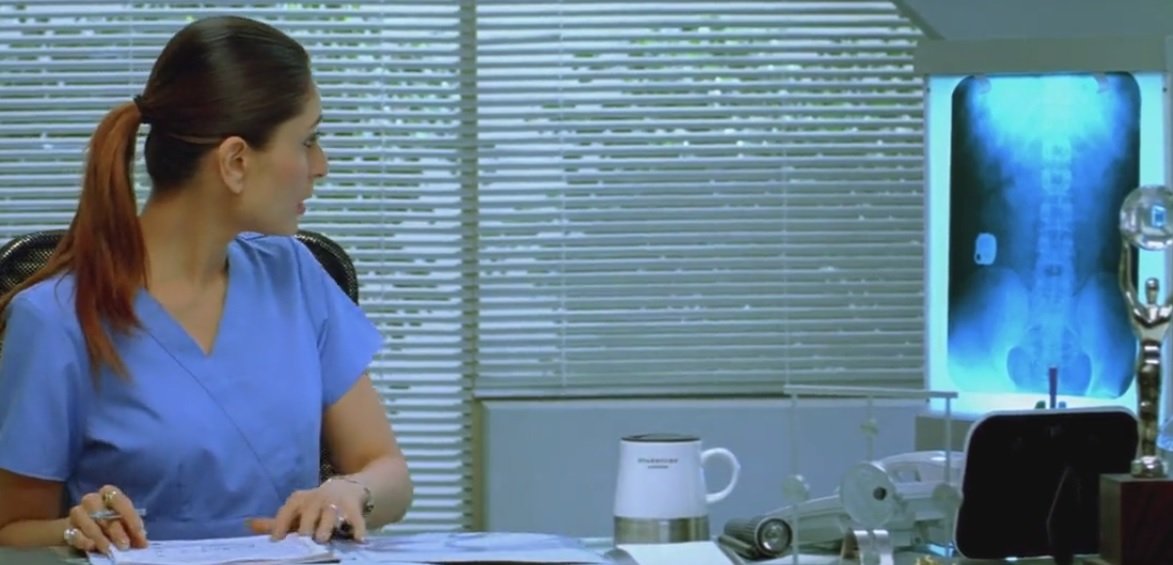 And she gets debarred from practicing medicine.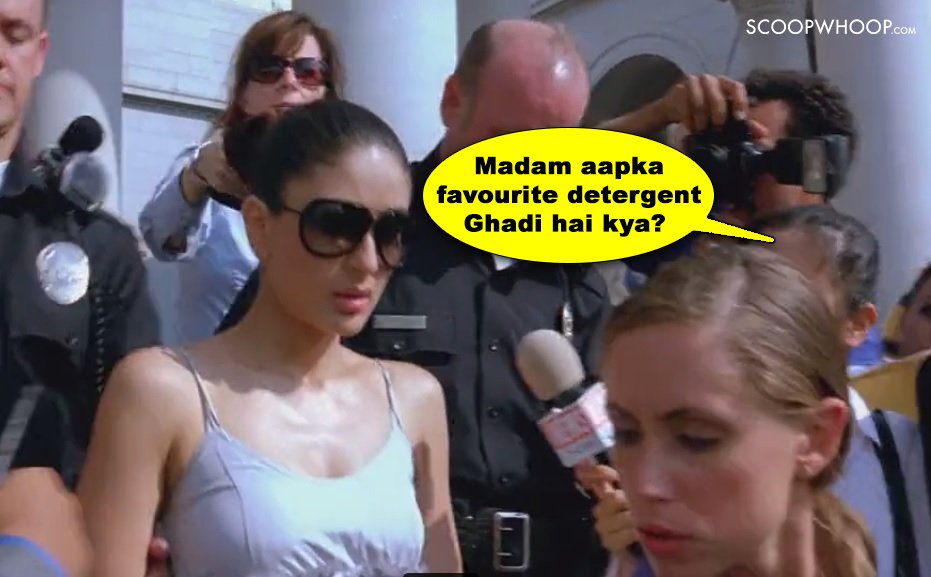 But now that the watch is inside Akshay, all he can hear is 'Om Mangalam' playing in his ears.
And that's what the basic premise of the movie is.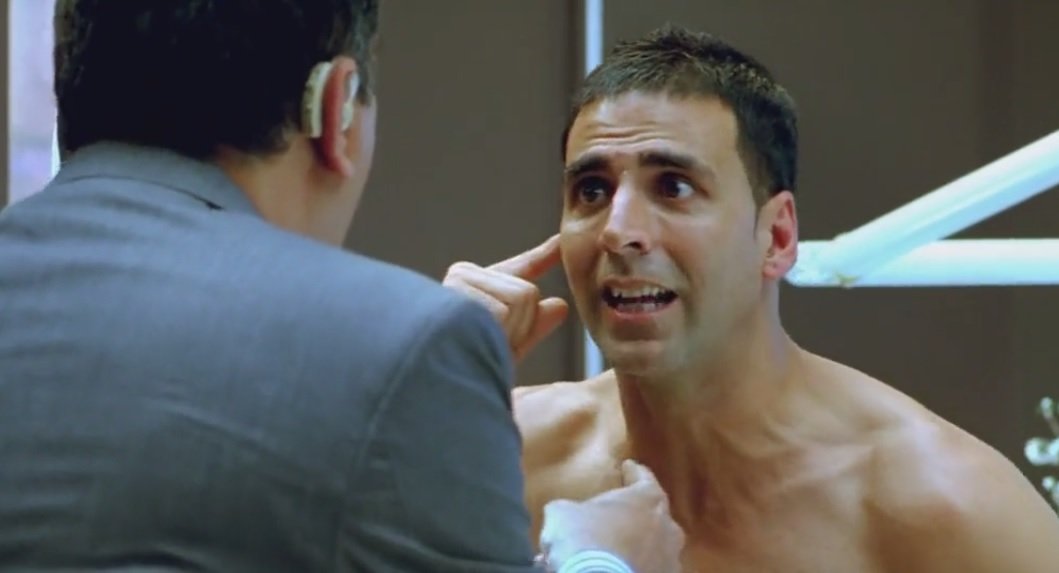 9. General Dong from Tahalka.
Over the years, Bollywood has given us many classics.
Some get appreciated.
Some don't.
Tahalka was one movie that was wayyyy ahead of its time.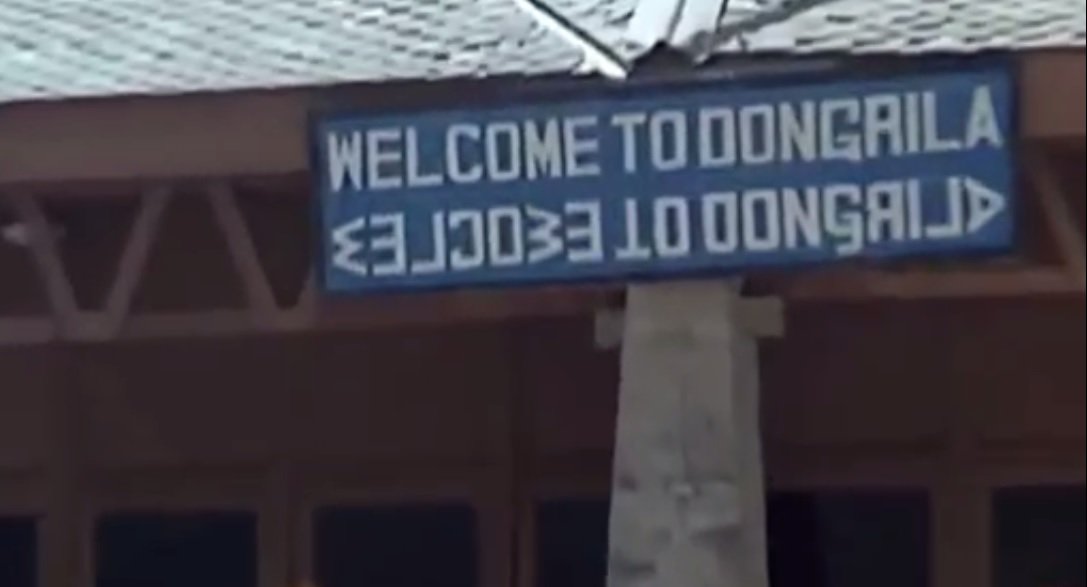 The basic premise of the film revolves around a group of people trying really hard to rid a mysterious place called Dongri La of its tyrannical ruler called General Dong.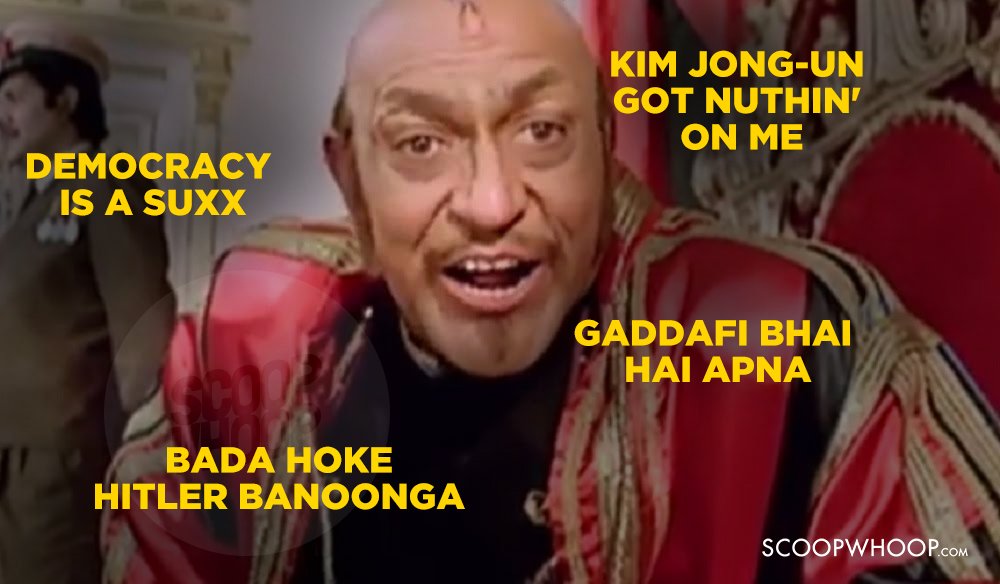 Who proudly sports a Boomer waala tattoo.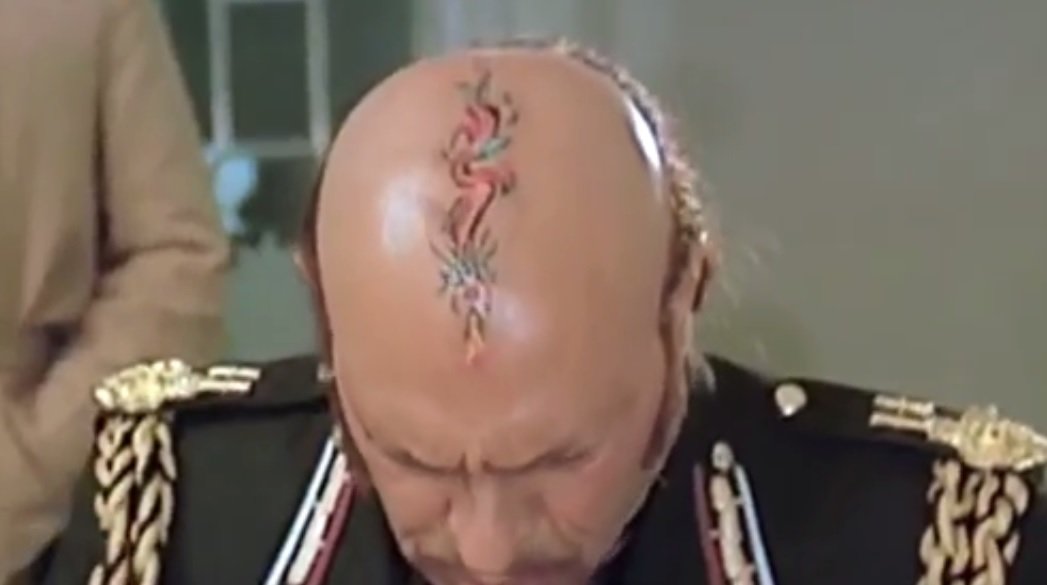 Too bad General Dong dies in the end. He could've had a really promising career as a singer.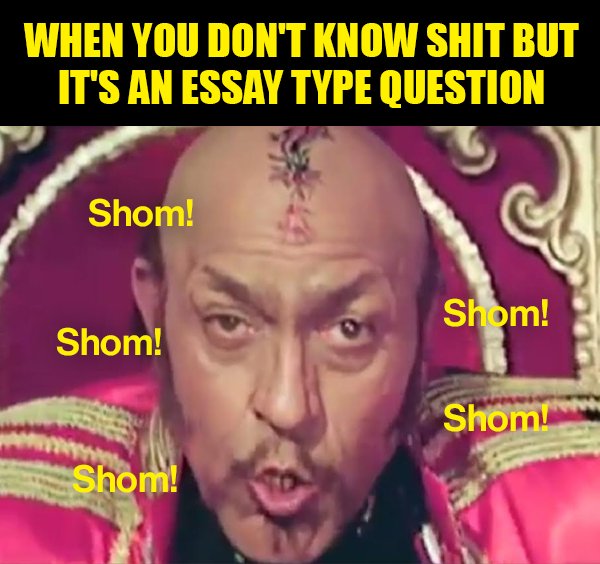 10. Manoj Kumar as honesty personified in Clerk.
In this age of corruption, it takes guts of steel to be an incorruptible soul.
And that's exactly what Manoj Kumar was in Clerk.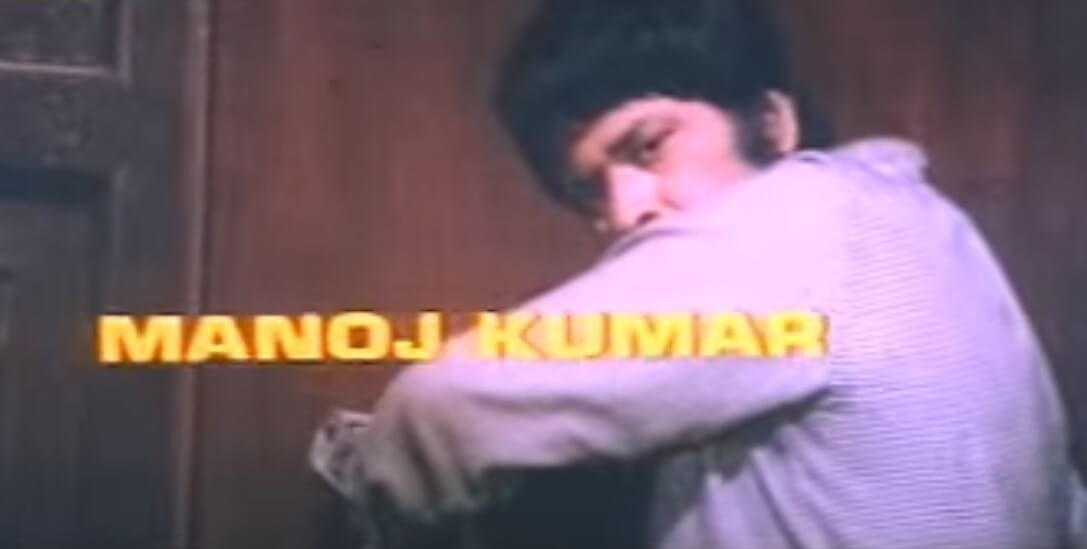 Released in 1989, Clerk was directed, produced, written, edited and seen only by Manoj Kumar.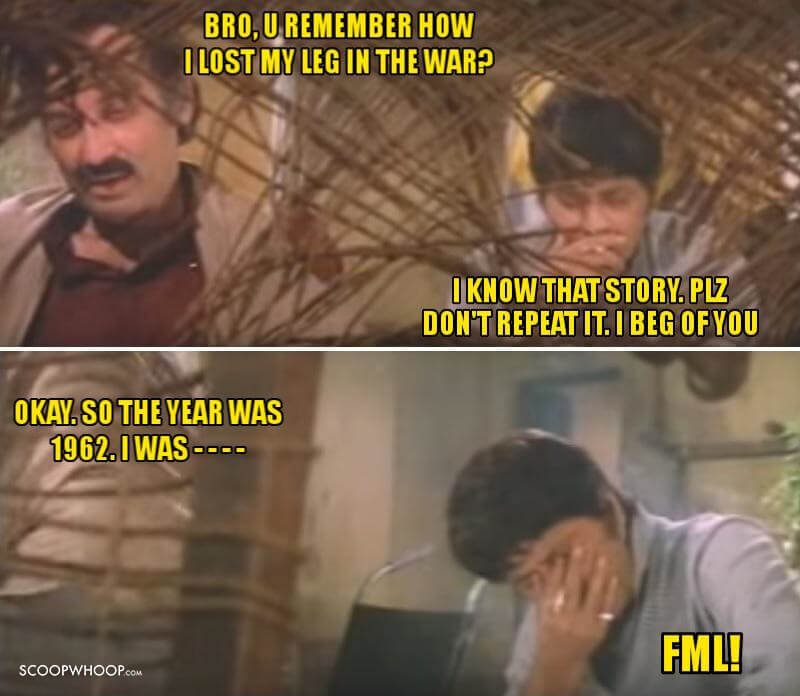 And has too many troubles to deal with.
Like an overtly suspicious brother…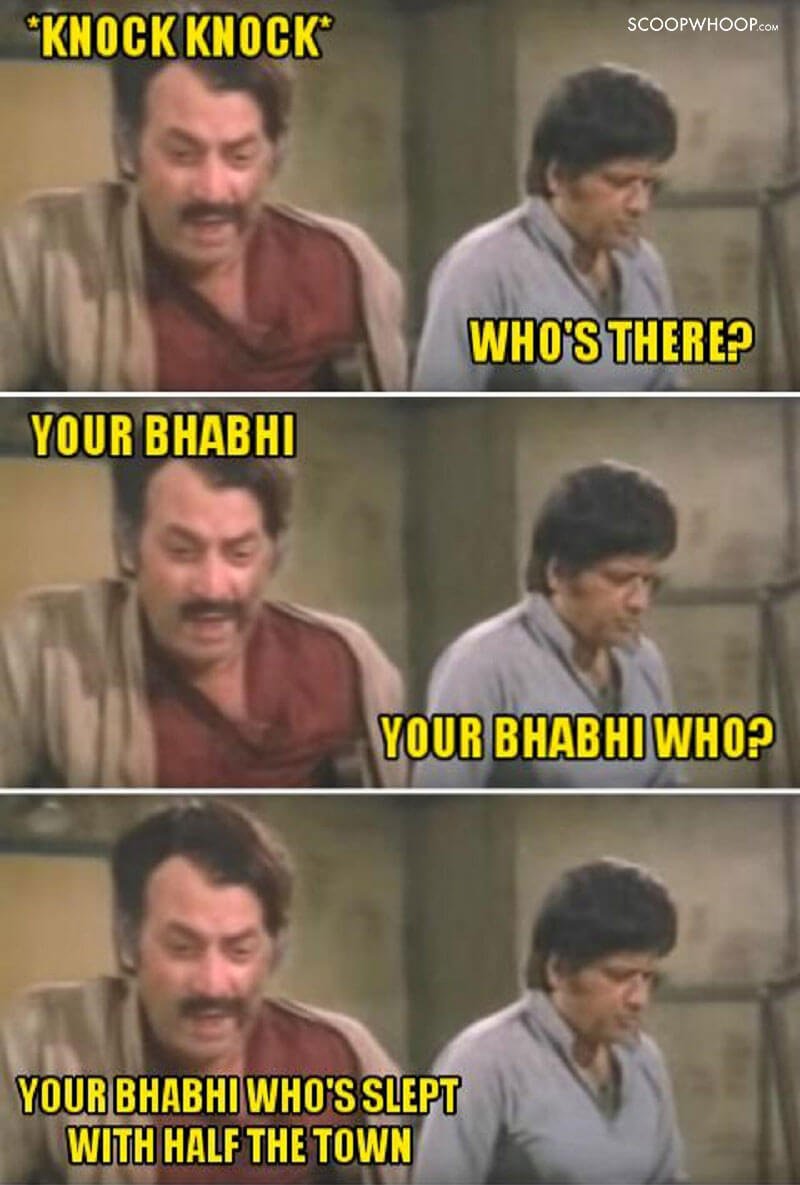 An ailing dad…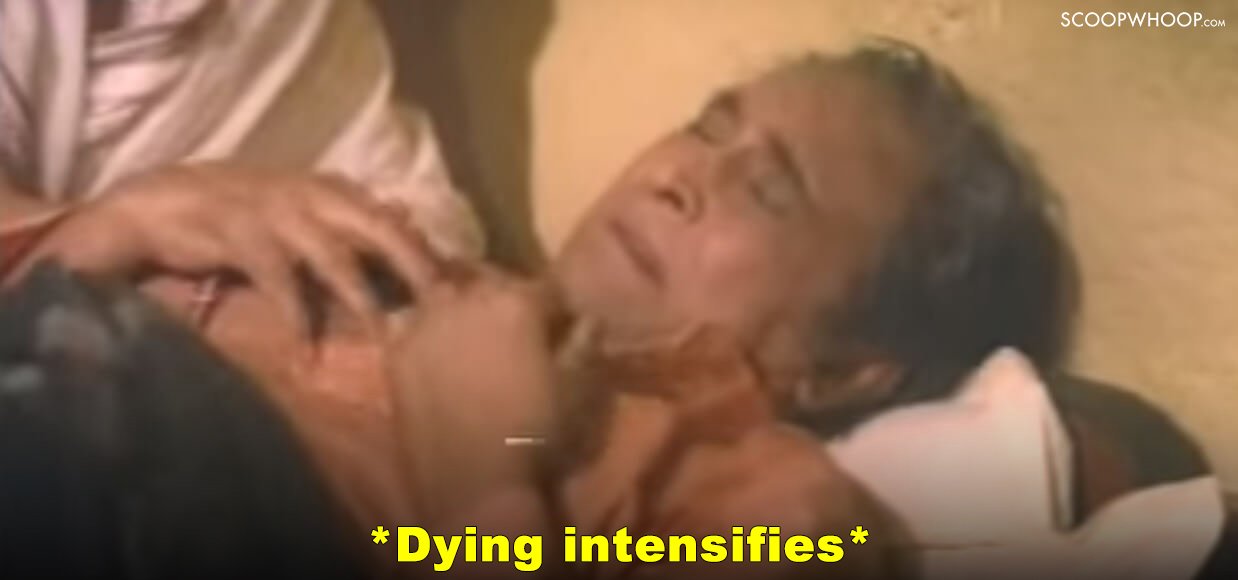 Who starts walking as soon as he hears a patriotic song.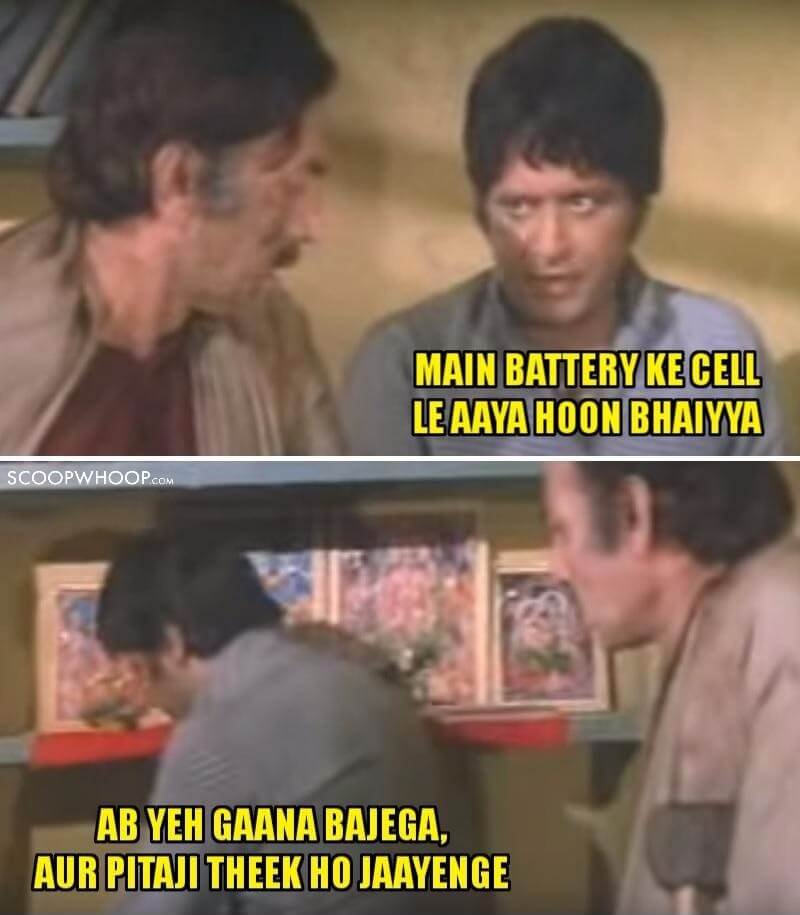 Like legit starts walking after listening to it.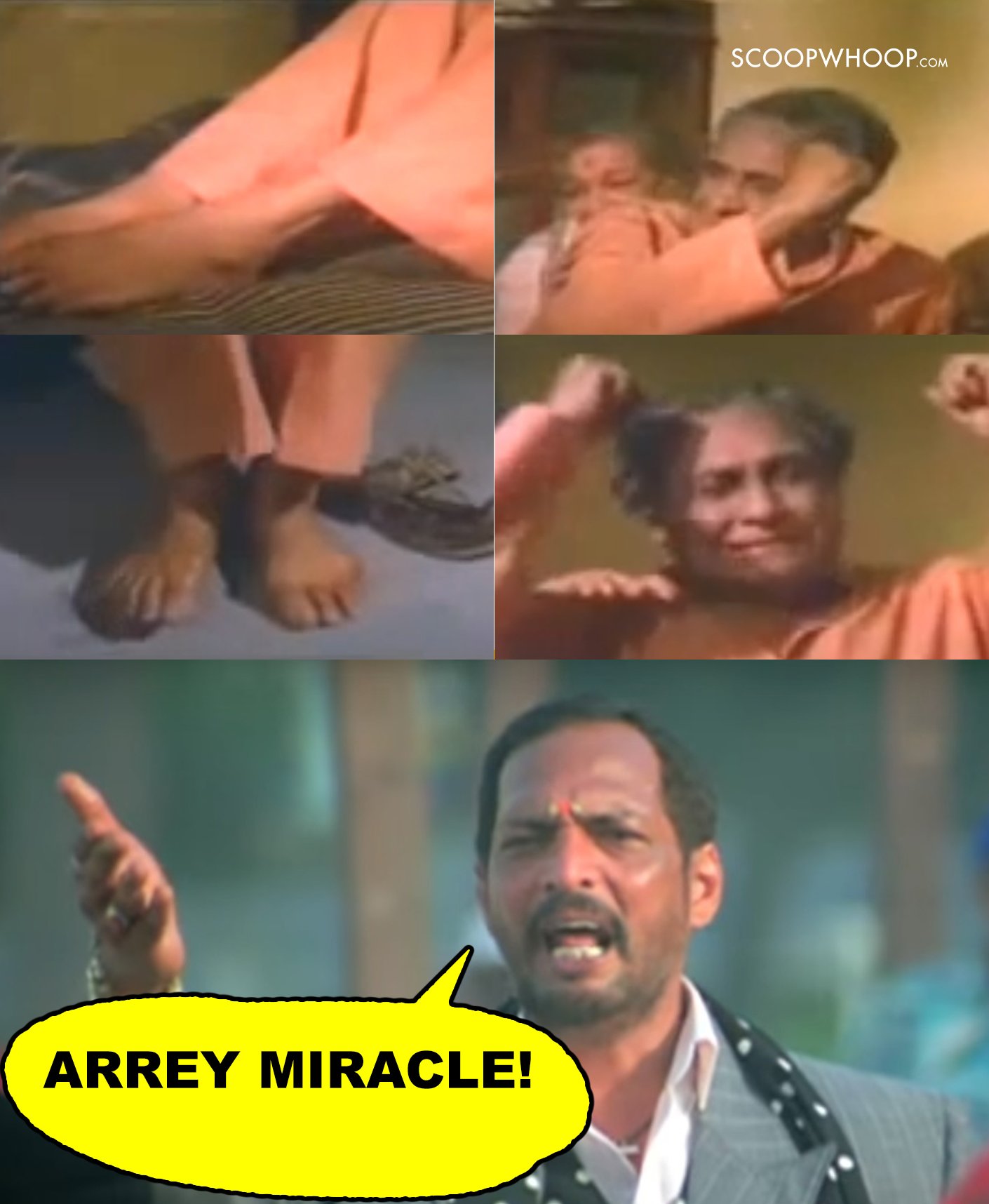 Poverty…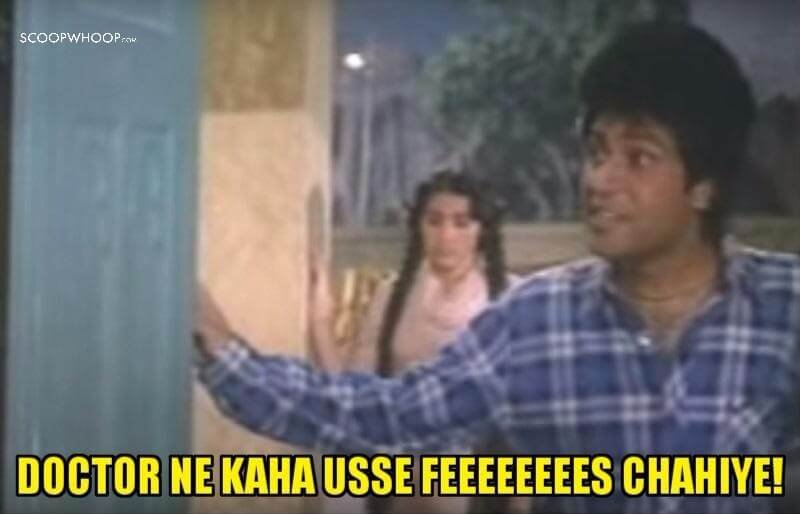 And an over-friendly office colleague.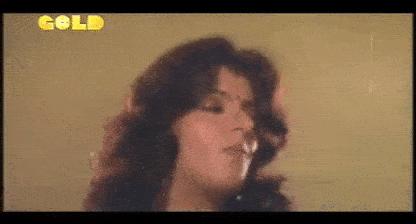 Wow, kudos to the writer to put in so many elements in a single movie.
Sabke bas ki baat nahin hai.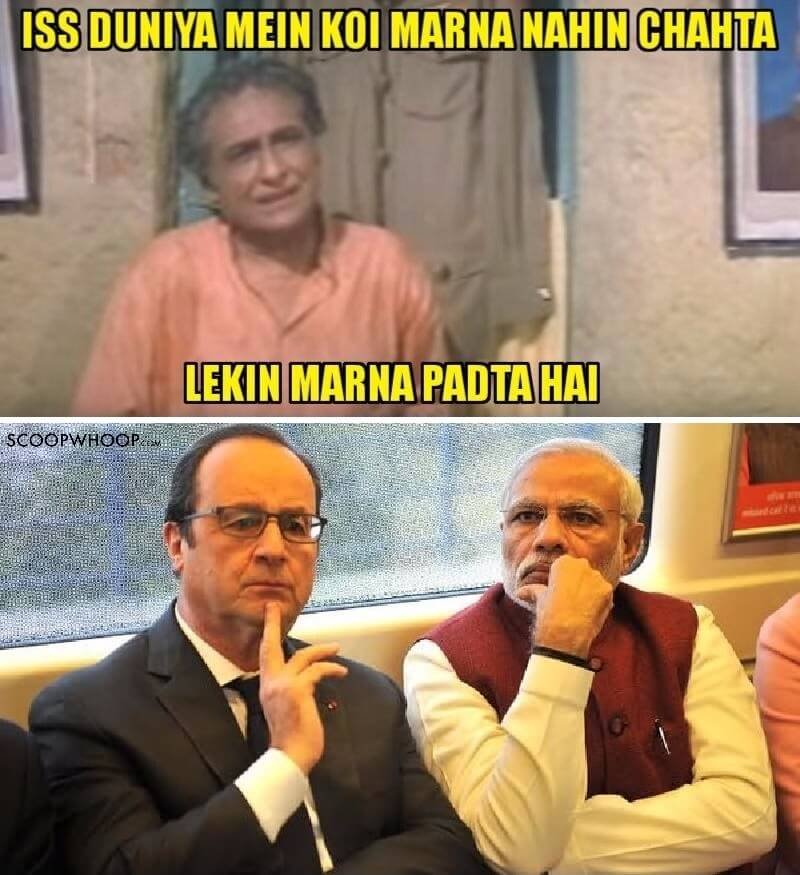 Other people make movies. We make art.