The world of Indian television keeps getting worse, week after week. In fact, they've stopped trying to make shows with any sense whatsoever. Because why bother with logic when people are already watching shit, right? 
This week, for instance, there were snakes that had powers like that of dragons. There were also monsters that are scared of mirrors. Yes!
Here's everything weird that happened on Indian TV this week:
1. Naagin 2
There's a new naag on the show. But then, what else were you expecting from a show called Naagin? Also, there is an ichchadhari makhhi and a scorpion which follows instructions. But nothing beats the huge snake that emits fire! Are they slowly going in the dragon zone, now? 
This show is totally ruling the ratings game and we can just feel sad about it!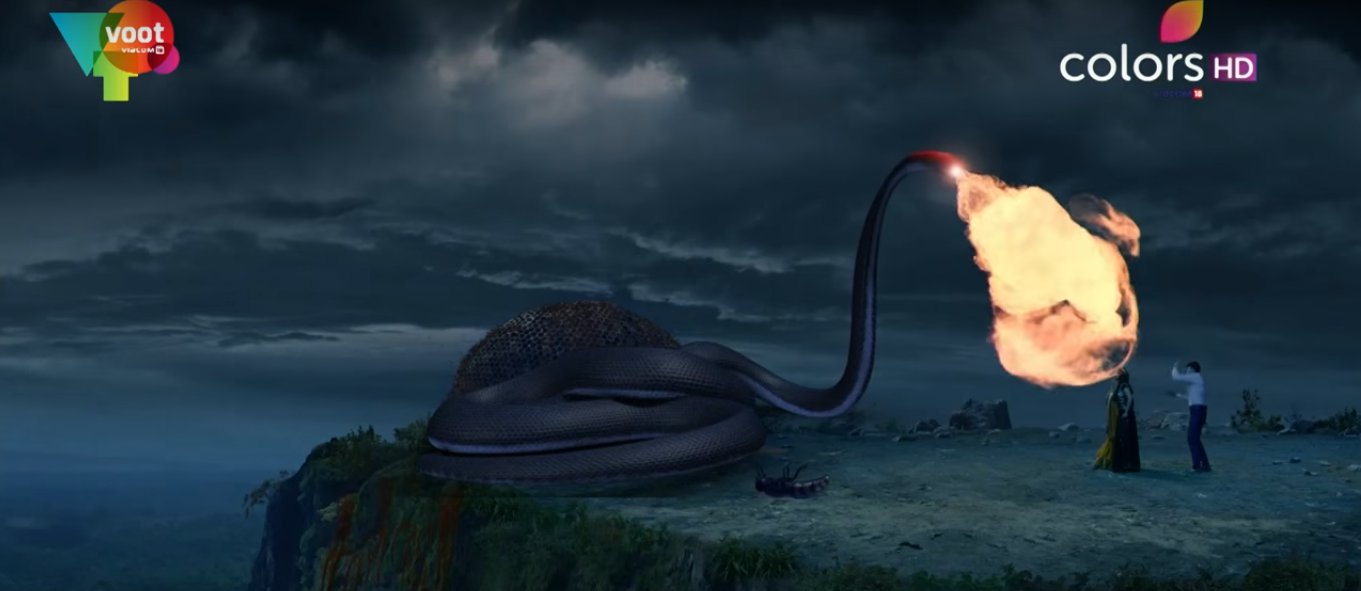 2. Brahmarakshas
This show was full of revelations this week. 
While the viewers were still struggling to keep up with the two rakshas, the show revealed a new vamp who is actually a human being. Rakshanda Khan's character, who was shown as a doting saas, is actually the creator of the monsters and of course, she's been doing this for revenge. 
And, we also got to know that the rakshas, who is scared of flutes and lotus flowers, is also scared of mirrors. How is he even a rakshas?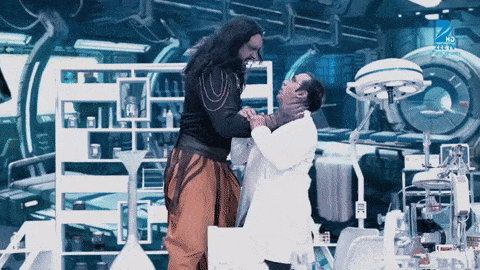 3. Zindagi Ki Mehek
After slapping the judge of the reality show she's participating in, Mehak has finally won the cooking competition. How? Don't even ask! 
And as expected, the judge and Mehak are now falling in love. The DDLJ-inspired plot has kicked in already where the girl is getting engaged to a creep but is still in a love-hate relationship with a man she once really hated.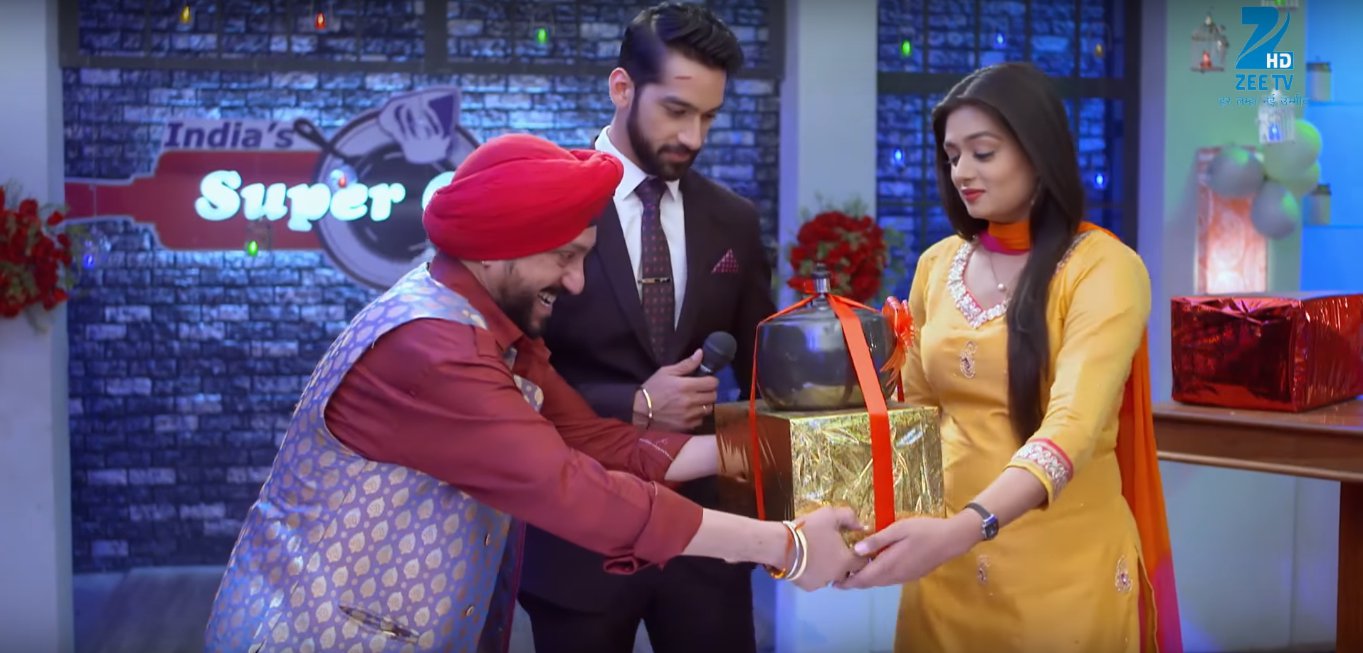 4. Santoshi Maa
The goddess Santoshi Maa has put in all her energy in taking care of this one woman on Earth. But since that silly woman is always in a mess, now the goddess has taken matters into her own hands. She has turned into a human and entered their house! 
Honestly, so far, Gracy Singh was getting away with zero expressions on this show. Sadly, now, she is trying to act and she is just not good. 
We can't believe how she was ever cast in Lagaan!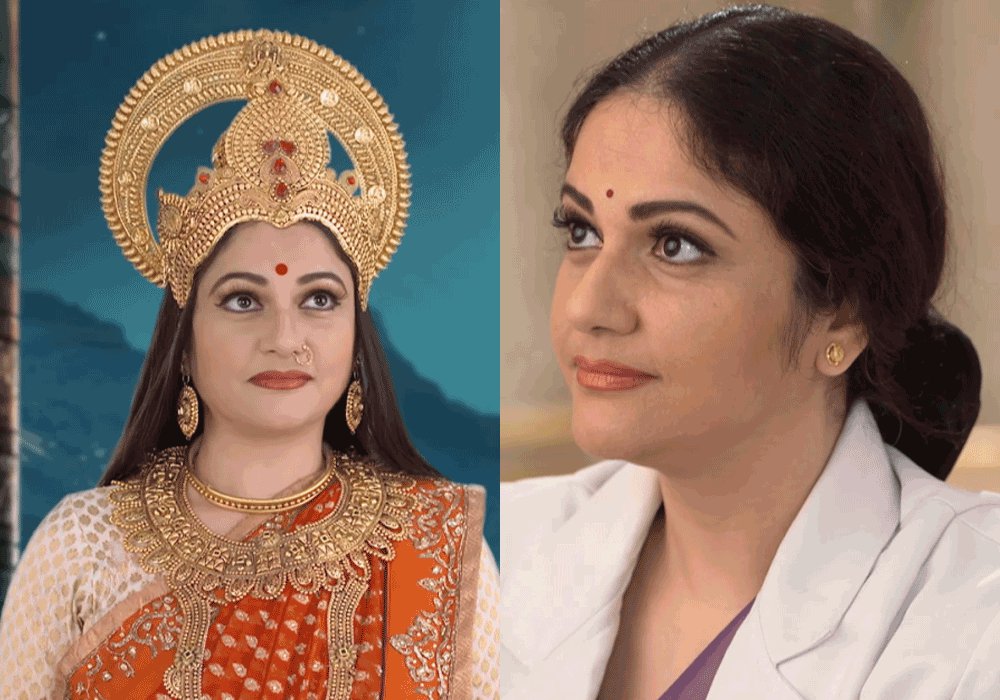 5. Ek Shringaar Swabhiman
This new show on Colors TV is about a woman who has struggled all her life to get the best education for her daughters but bloody samaaj only wants to get her daughter married. 
Haven't we seen the same plot like a thousand times?
In case you missed watching TV this week, don't worry, you didn't miss a thing!