Another year is about to come to an end. YouTube, like every year, has released yet another YouTube Rewind video which highlights YouTubers and their best moments which kept the internet abuzz in 2018.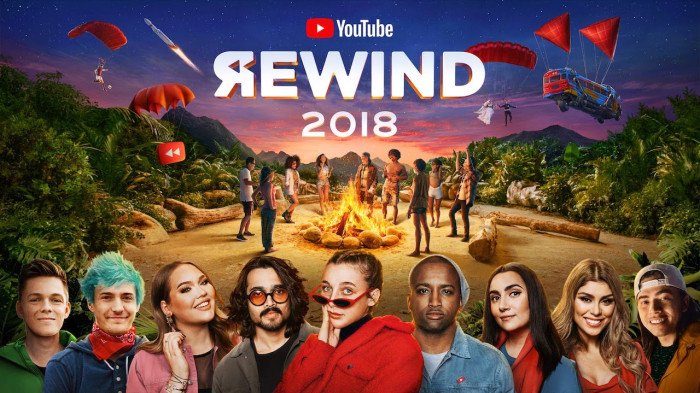 However, since its release, YouTube Rewind has already received around 3.9 million dislikes. 
No other YouTube Rewind video has received this much hate before.
A lot of people are slamming it for its dry narrative style, music, and the constant Fortnite plugs. 
I like how #YouTubeRewind took all the "Rewind's gonna be 10 mins of Fortnite dances" comments seriously instead of realizing we were makin fun of them lol

— John Wolfe (@JohnWolfeYT) December 7, 2018
The video is also apparently being slammed for not including many of the platform's biggest stars. 
Sensations like PewDiePie, MrBeast, Shane Dawson, and the pop sensation BTS were excluded from the year-ender.
Where's PewDiePie? He's literally you're biggest

— Bucky Vanderwall (@SheepxBuzzard) December 6, 2018
The PewDiePie and T-Series feud took the internet by storm. However, the moment seemed to be absent from the video.
#YouTubeRewind is trash. No references to #ShaneDawson, "Black Panther", "This Is America", Pewdiepie vs T-Series. No Ariana, no 88rising, no Trisha for mukbang. And you shove in a cringey recreation of "Idol" without mentioning BTS' name AFTER deleting views on that exact video?

— Riddhi Chakraborty (@thisisridz) December 6, 2018
People complained that a lot of people featured in the video weren't even popular and were unknown to a large number of people.
Watch the video and decide for yourself if the hate really is justified.