You must've come across the term 'nepotism' many times in the last few months. 
After Kangana Ranaut called out Karan Johar for being the 'movie mafia' who runs the industry on the strong idea of nepotism, her blazing comments kick-started this huge debate, which doesn't seem to end anytime soon.
While many biggies of the industry spoke against it, almost every star kid spoke in its favor. Their arguments might've sound half-cooked but then, there's no denying that they were born with a silver spoon in their mouths.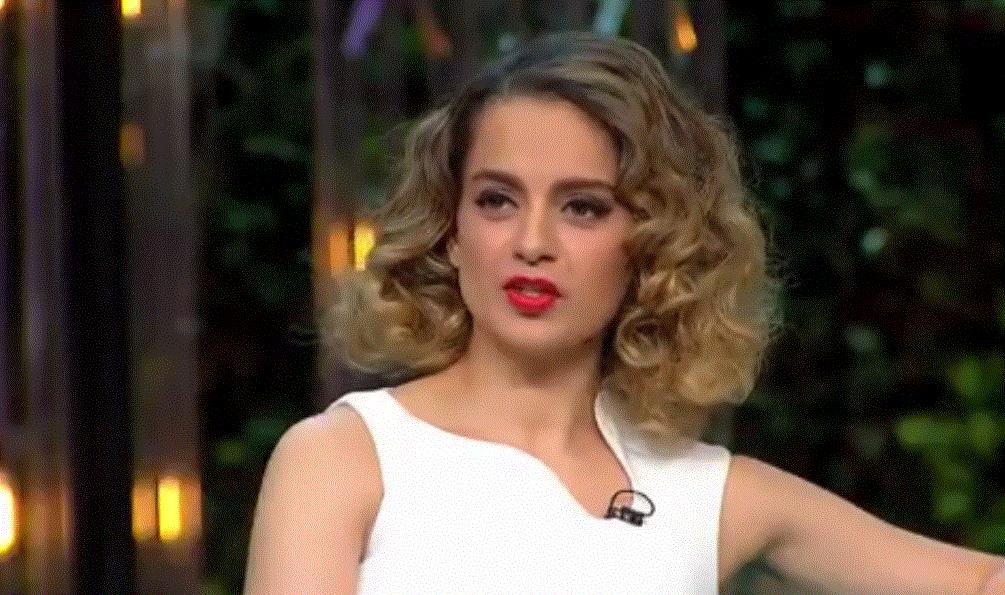 The latest product of nepotism is Raj Kapoor's grandson. Yash Raj Films has found its new poster-boy in Aadar Jain, son of Raj Kapoor's daughter, Rima Jain.
Now, we understand that the kids who come from film families want to get into Bollywood. 
But this time, YRF threw all their grace into the bin and launched Aadar Jain in the cockiest way possible.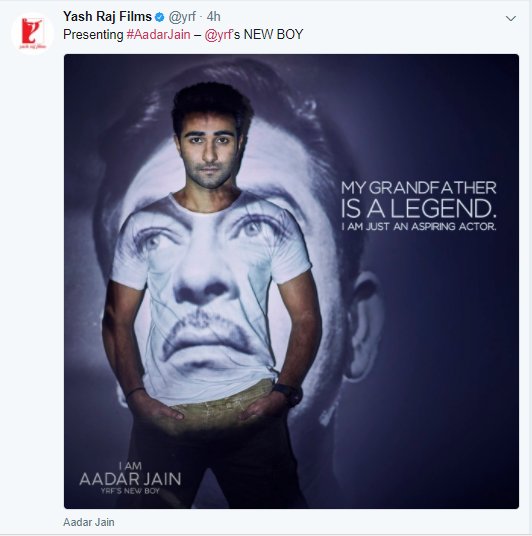 I mean, even if you wanted to believe in the star-kid-community's side of of the debate, you'd want to facepalm yourself super hard after seeing these tweets by YRF.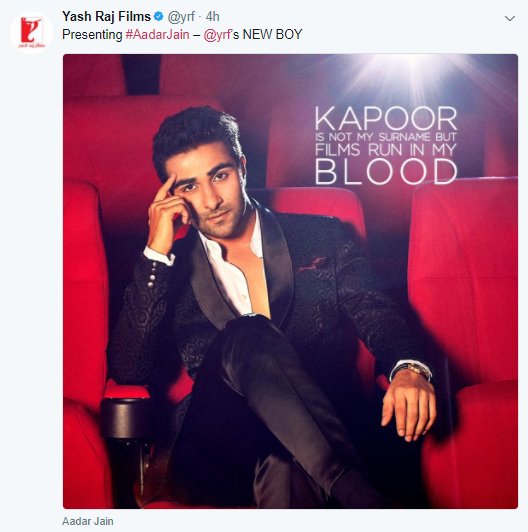 And these kids expect us to take them as 'actors' after shit like this is all over the place!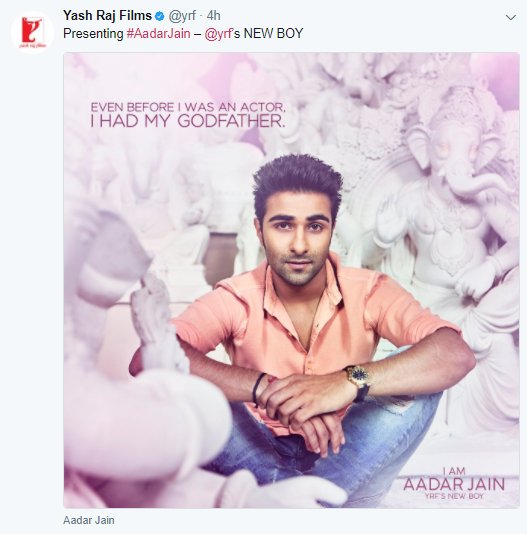 Even though YRF posted some other 'intriguing' pictures with 'intriguing' captions that didn't refer to Aadar's lineage, they lost the plot quite early. 
Twitter reacted to this and called out the hypocrisy.


Aditi Mittal came up with a great idea:

And this guy was quick to point out how Bollywood has left the Gandhi family behind.

The funny part is that YRF has gone all out with their shout-out for Aadar Jain and amidst their nepotistic quest, they have forgotten to even tell us the name of the film that will feature him. 
But then I guess, it is after all Yash Chopra's son who runs the company now, so what's the need, right?