Cricket abounds in numbers. Sachin Tendulkar's 34,357 international runs, Muttiah Muralitharan's 800 Test wickets, South Africa's 438/9, Brian Lara's 400*... the list goes on and on!
And then there is the mother of all cricket statistics: 99.94.
The great Donald Bradman's batting average in Tests. Every cricket fan worth his salt knows this one. You bet they do!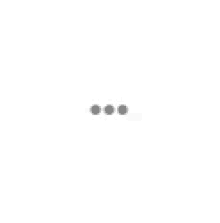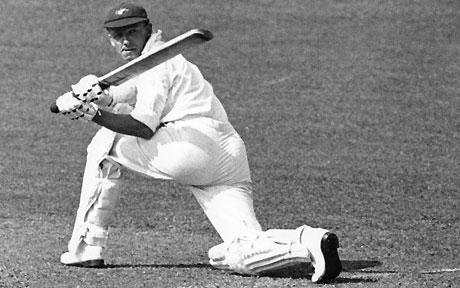 It is a stat which is as remarkable as unbelievable. The next best is Adam Voges, with 61.87. Steve Smith is third with 61.05.
Among Indians, Sachin Tendulkar's is 53.78, Rahul Dravid's is 52.31, Virat Kohli's is 49.41. 
Like I said, The Don's batting average is as impossible as it is unbelievable. 6996 runs from 70 completed innings. In a career that spanned 20 years. Unreal is not the word!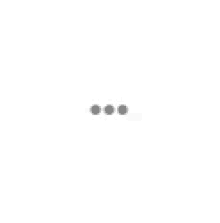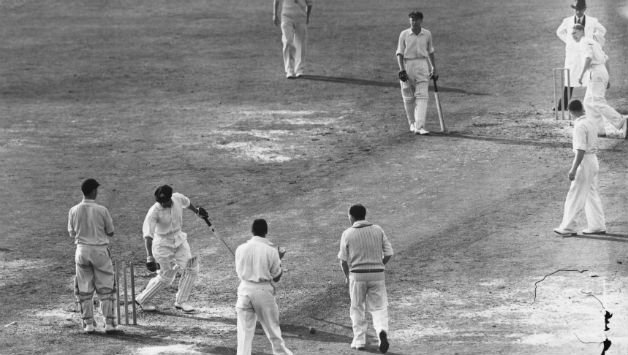 And the saddest part is that it could've been 100. It could've very easily been 100. All he had to do was score 4 runs on his last outing with a bat. Just 4 runs!
It was August 14, 1948, and Bradman was playing in his final Test match, versus England at The Oval. Eric Hollies, a leg-spinner from Warwickshire, had the ball. His first delivery was an orthodox legbreak.
His second delivery - a googly - was pitched a little further up. Bradman reached forward, missed and turned just in time to see his stumps shatter.
Bradman b Hollies 0
And just like that, in two deliveries, it was curtains on one of the most illustrious Test careers the world would ever see. By getting him on a duck in his final match, Hollies had ensured Bradman would not retire with a three-figure average.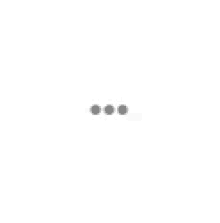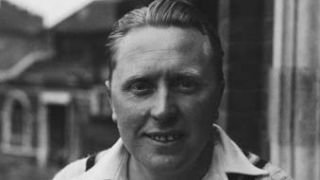 There's more to the story. 
As it turns out, it wasn't a lucky delivery that claimed The Don that day. Hollies knew what he was doing. Just 10 days previously, in a County match, he had claimed 8 Australian wickets in the first innings, including Bradman's.
"I'll bowl the googly second ball just in case he's expecting it first one," Hollies had said ahead of The Oval Test. So he really knew what he was doing.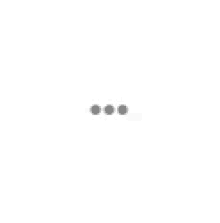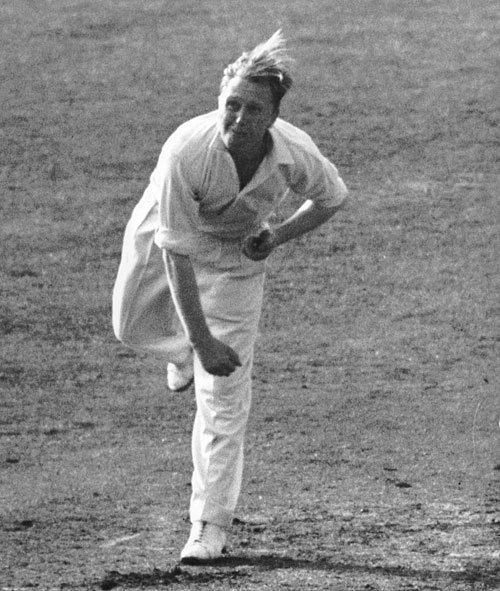 But there's more to Hollies that that one wicket. In a 25-year career, he claimed 2,323 First Class wickets, with 44 of them coming in Tests. Though his Test career spanned across 15 years, he only featured in 13 matches which is a pity when you consider his immense talent and wicket-taking ability.
But for all of those 2,323 scalps, Hollies will forever be remembered for just one thing: dismissing The Don for nought. And ironically, even when he got that wicket, the cheers had gone to the batsman who was making the long walk back to the pavilion.
Hollies passed away in April, 1981, aged 68.