Tanushree Dutta recently levelled serious accusations of sexual assault against Nana Patekar. The incident happened 10 years ago on a movie set, when he allegedly touched her inappropriately. Afterwards, she claims goons were called to threaten her and her family.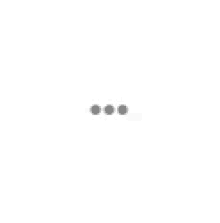 While speaking to Mirror Now, Nana denied the allegations completely and questioned why she was speaking out after so many years.
While some B-town celebs have stayed mum on the matter, Farhan Akhtar tweeted his support for Tanushree, saying her courage should be admired.
This thread is very telling. @janiceseq85 was there at the time of the incident being debated today. Even when #TanushreeDutta had career concerns to keep quiet 10 years ago she did not & her story hasn't changed now. Her courage should be admired, not her intention questioned. https://t.co/Ola3MNdmtS

— Farhan Akhtar (@FarOutAkhtar) September 27, 2018
Farhan retweeted reporter Janice Sequeira's own account of the incident, who claims she was there when it happened.
Similarly, Priyanka Chopra retweeted Farhan's words, claiming the world needs to believe survivors rather than only question their intentions. The chorus of 'believe survivors' has been steadily gaining momentum over time.
While speaking to DNA, Tanushree revealed that director Vivek Agnihotri had also behaved inappropriately with her on the sets of his film, Chocolate: Deep Dark Secrets. She claims Vivek said, "Kapde utaar ke naacho" but Irrfan Khan came to her defense.
Further details about whether this is going to go down a legal route are awaited.