Let's face it, long or short, curly or straight, managing hair can be a real pain. There are times when we get the right look within two minutes and then there are those when we can't figure out what to do with that messy cloud of volume. Oh, also nobody ever wants frizzy or oily-looking hair, just saying.  *rolls eyes*            
While there is no getting away from these problems, here are some uber cool hair hacks which I found that are sure to make life easy and your hair look lit AF. 
1. Spritz some hairspray on your bobby pins to keep them from slipping out of your hairdo.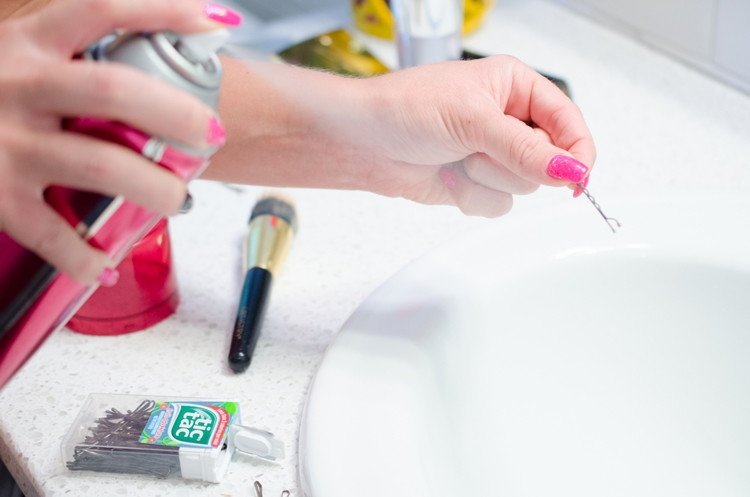 A fancy updo needs a bunch of bobby pins and what good are they if you spend hours constantly pinning them into place. Use some hairspray on the pins and fix them into place, your hairdo will stay on for longer. You're welcome.
2. Ace the messy braided ponytail with a soft clean toothbrush.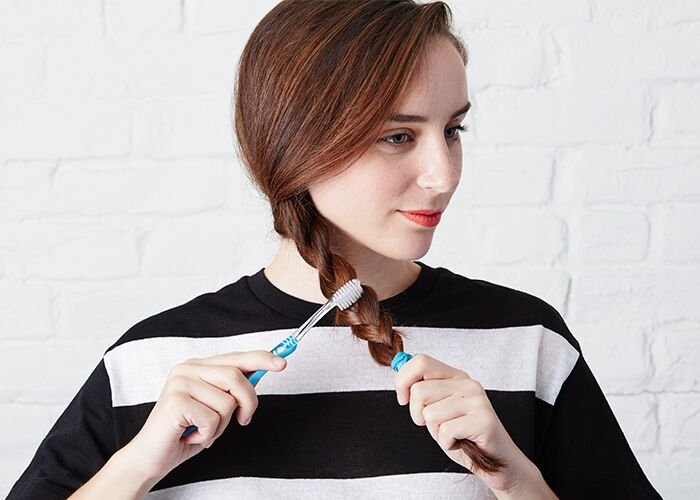 The toothbrush can do wonders when it comes to creating that effortlessly unkempt look. Simply take a soft new toothbrush and use it in the opposite direction of your braid. This will give it the straight-out-of-the-bed look in a matter of minutes. Not kidding!
3. An oil replacement cream is your BFF to get oh-so-gorgeous hair all the time.
Everyone wants their hair to look like a cover girl's, but let's be honest, no one really has the time to slather oil and give it the TLC it needs. Here's where #NewPanteneOilReplacement cream comes to the rescue. All the benefits of oiling in a rich crème form that gives your hair the boost of life that it needs. If you ask me, this is exactly what I need. Plus it doubles up as a great styling cream to tame those pesky flyaways. Godsend, I know!
4. Make a half braid to cover up messy or unwashed hair and no one would ever know.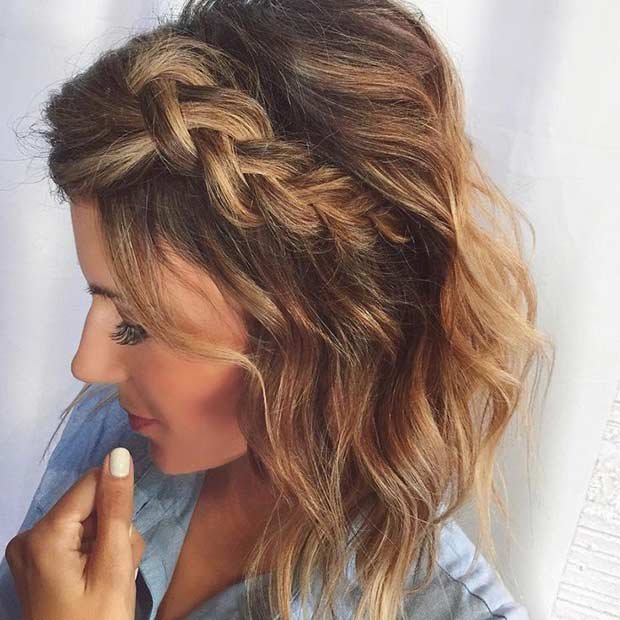 The half braid is really easy-peasy and makes for a glam look if you've got messy hair, IMO. Tuck the loose half braid behind your earlobe and forget about the tangled appearance. Seems like it's fine to be lazy sometimes, after all.
5. A satin or silk pillowcase to avoid those deadly tangles in the morning.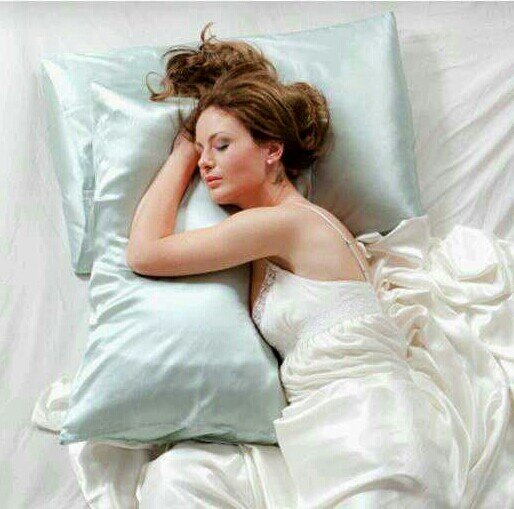 Waking up with a bunch of tangles and the unnecessary frizzy volume is the last thing you want to deal with. This can be significantly reduced if you use a soft satin or silk pillowcase. It leaves your hair smooth and you most definitely do not wake up with hair all over the place. #truestory.
6. Make your own diffuser and forget about frizzy hair.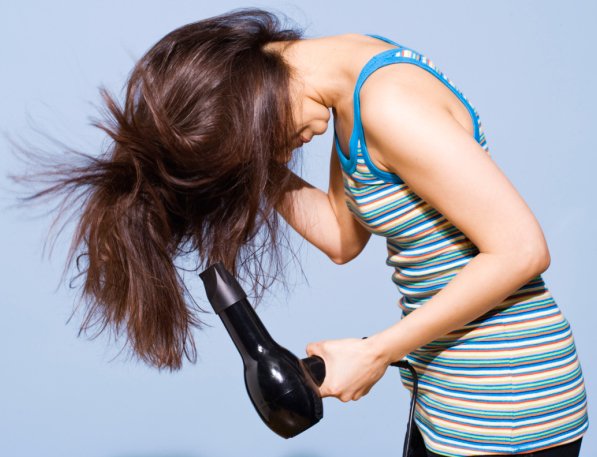 This one is very helpful, especially when you're running late for work. When you blow dry your hair, just use a wet wipe to cover the mouth of your hair dryer and use it like you normally do. This will uniformly distribute the heat and dry your hair more efficiently. Plus, it will ensure your hair doesn't look dry and frizzy afterwards!
7. No need to vigorously rub your hair with the towel – use a T-shirt instead!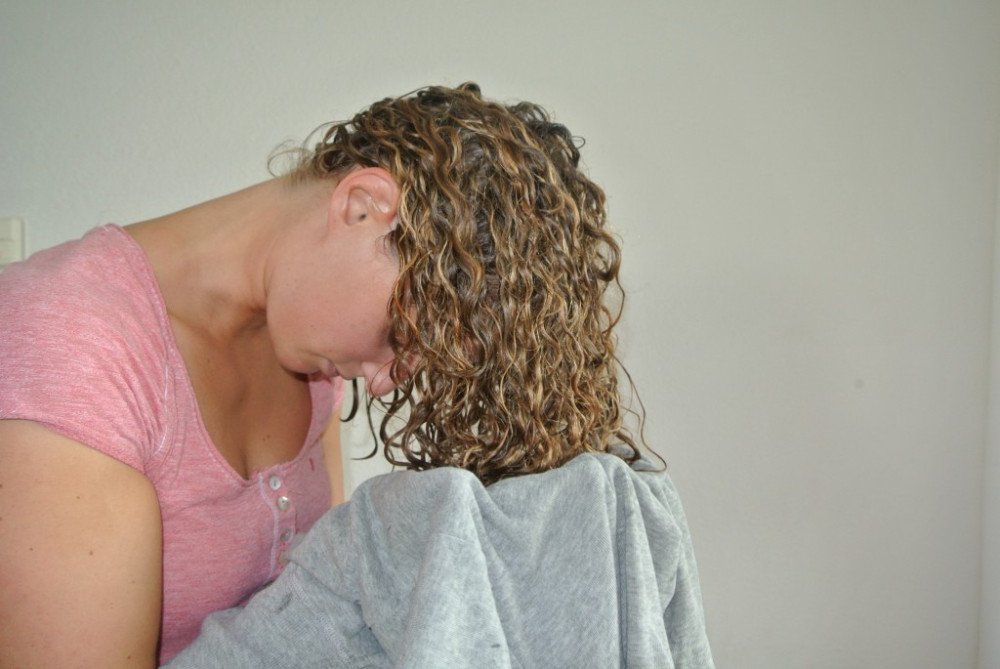 If you thought scrunching your hair with the towel effectively dries your hair, turns out, it doesn't. Towels soak up all moisture from our hair when the purpose is to get rid of the excess dripping water. Using a soft cotton T-shirt is a better alternative as it does not have any rough grooves like a towel and does the job smoothly without making your hair frizzy. Foolproof, isn't it?
8. Braid + Straightener = Perfectly imperfect waves.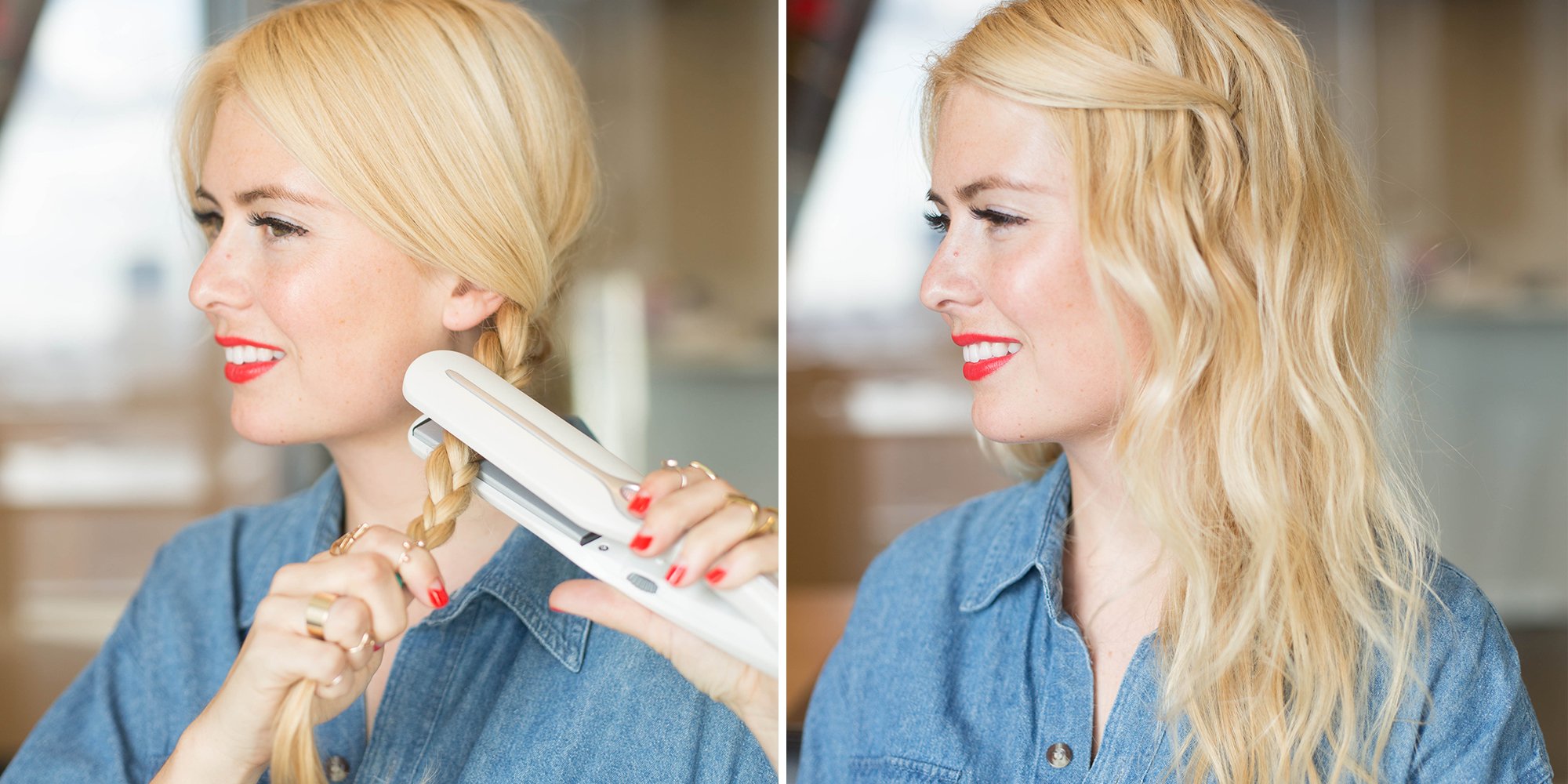 If you're someone who loves wavy hair, this is a trick to swear by. All you're supposed to do is braid your hair neatly, use a straightener over the braid and let loose your hair. It's super time-saving, hassle-free and just perfect. Can it get simpler than this?
Here's to experiencing more of those #GoodHairDays.