From gajra to baby's breath- there are multiple ways to style and embellish your hair on your wedding day. While going extra for bridal hairdos used to be the priority, now people are opting for simpler or minimal looks-
Starting with Anushka Sharma, the actor who changed the wedding goals for a lot of people. Her neat bun embedded with pastel roses is 'hair' to stay.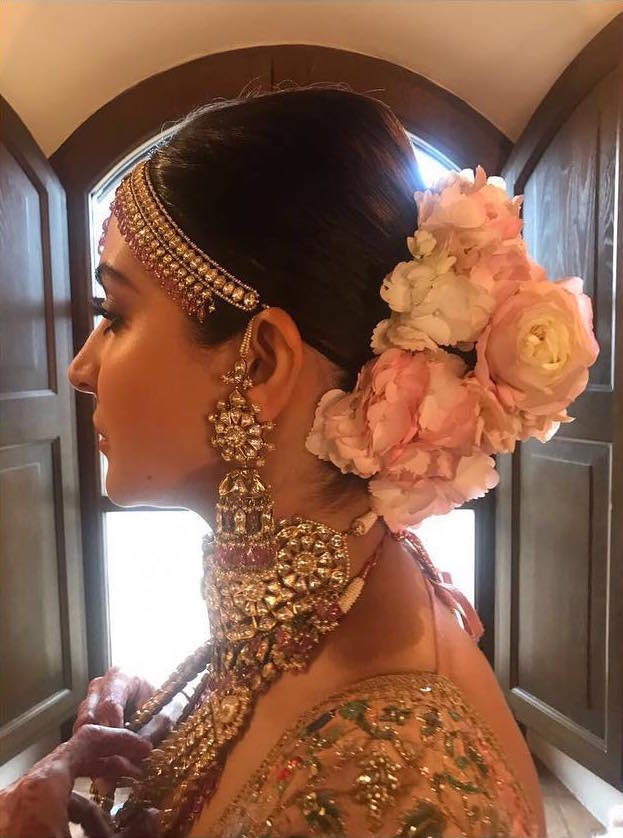 Instead of roses, you can also opt for a full gajra.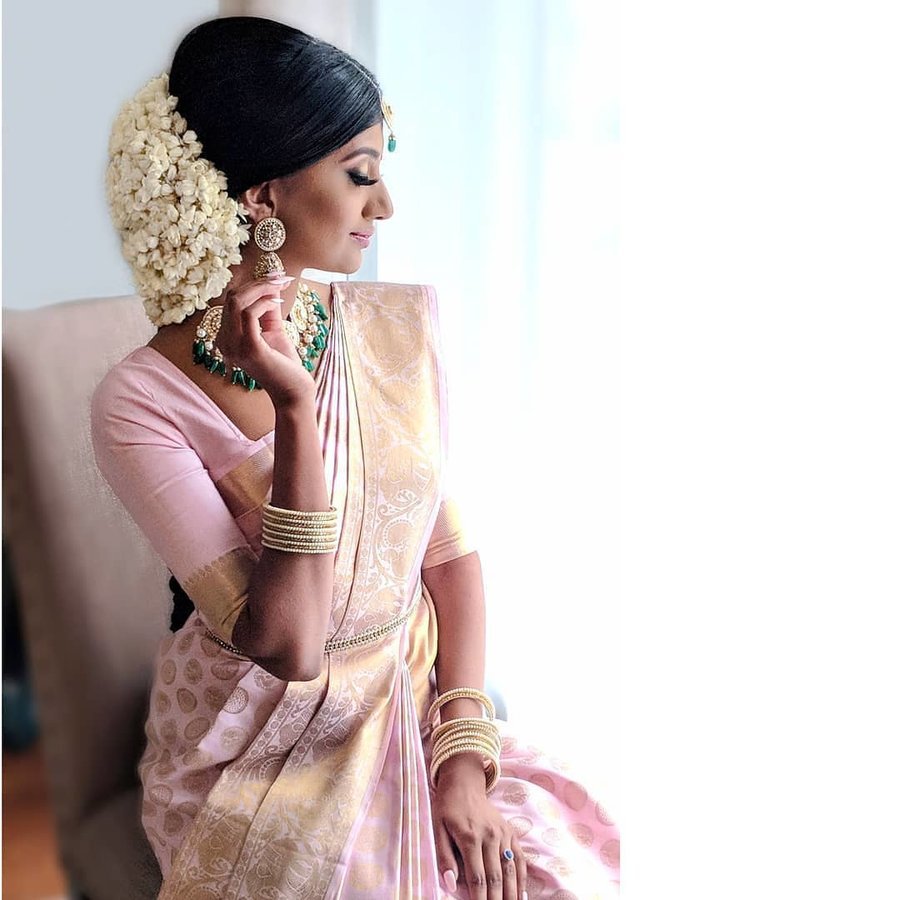 Baby's breath flowers are the MVPs of minimal hairdos.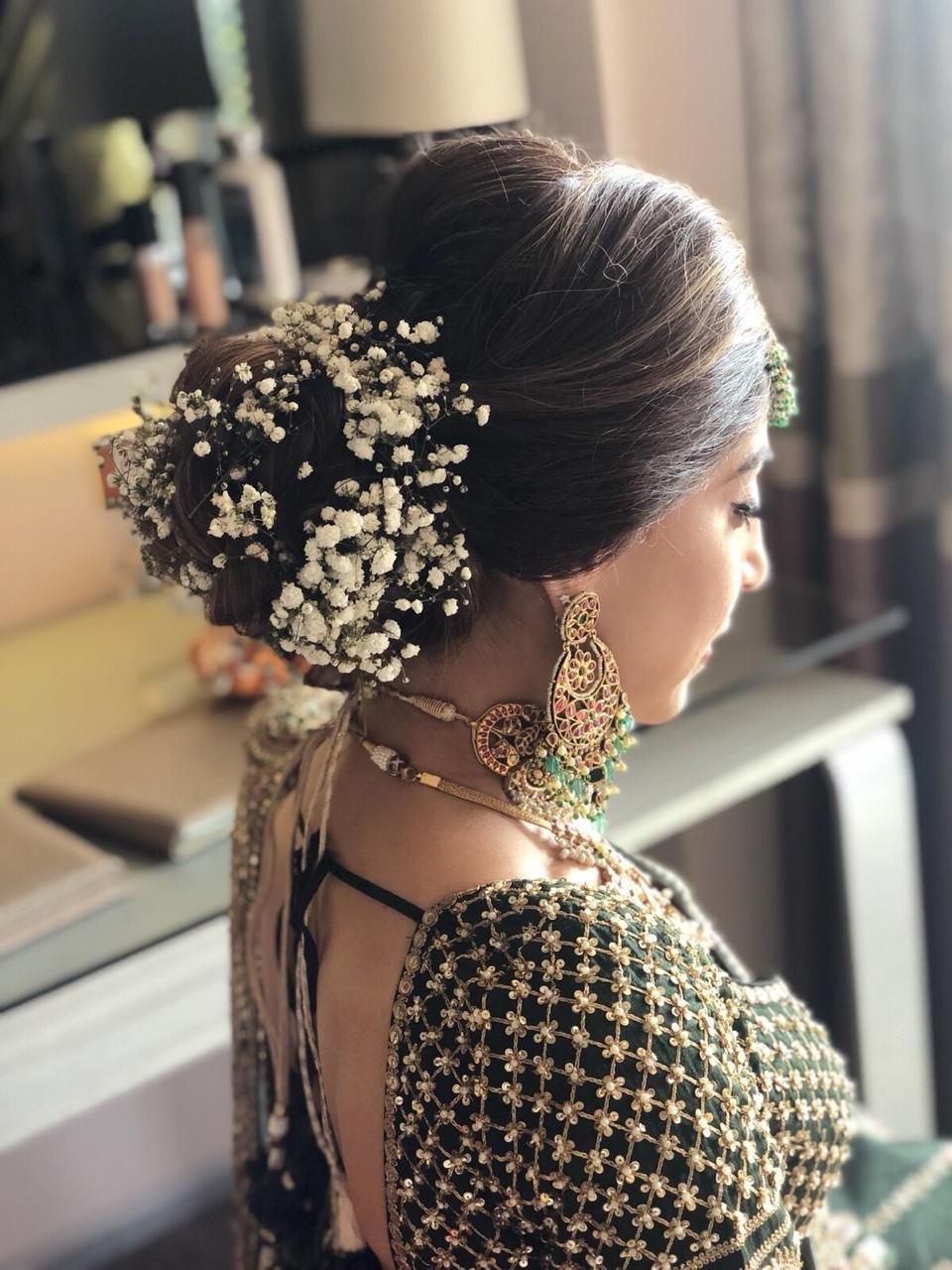 If a full gajra hairdo is not to your liking, try an outline gajra style with the classic round bun.
Messy fishtail braids with gajra as a clip have our heart.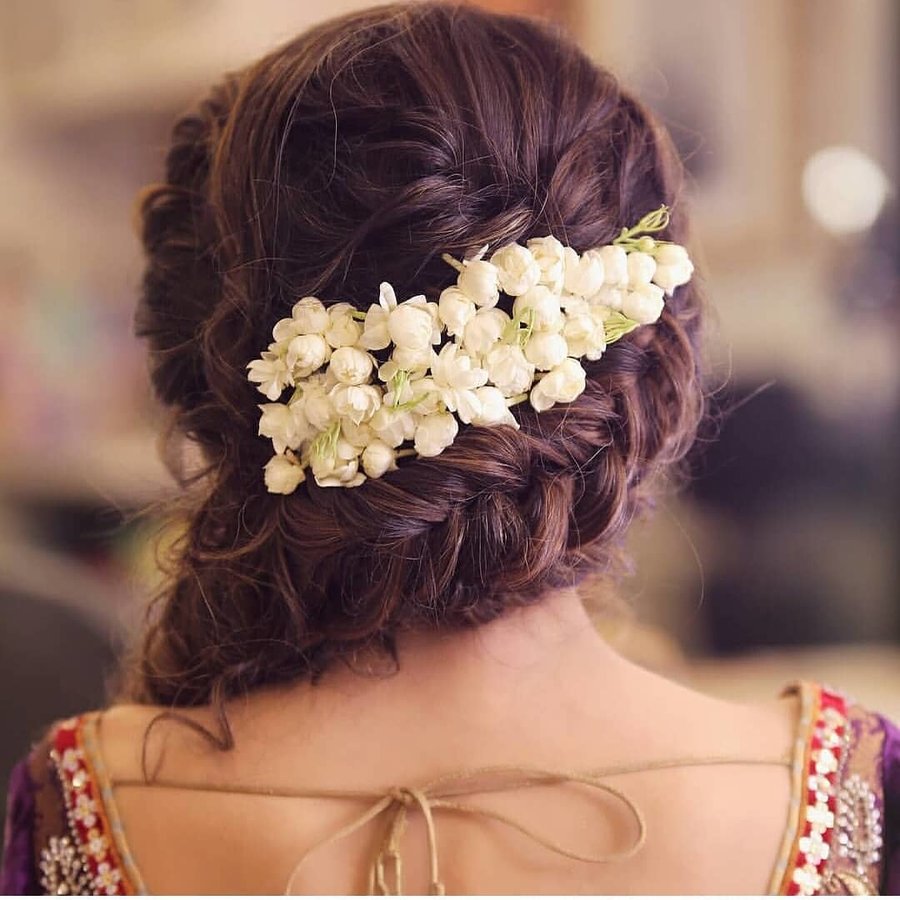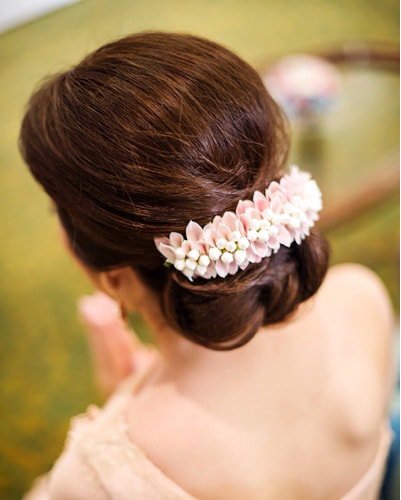 Criss-cross full gajra (with french-braid in the front) gives you a fuller face.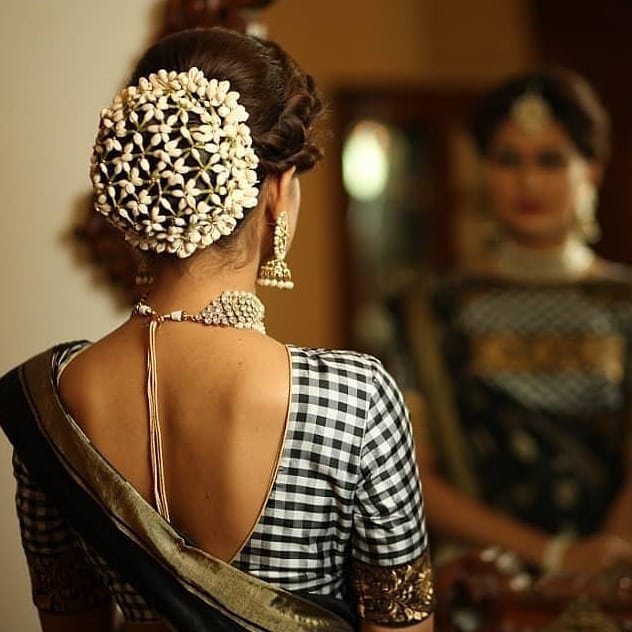 Crescent or half-moon gajra styles are the most ravishing hairdos out there. Add braided bun to the mix.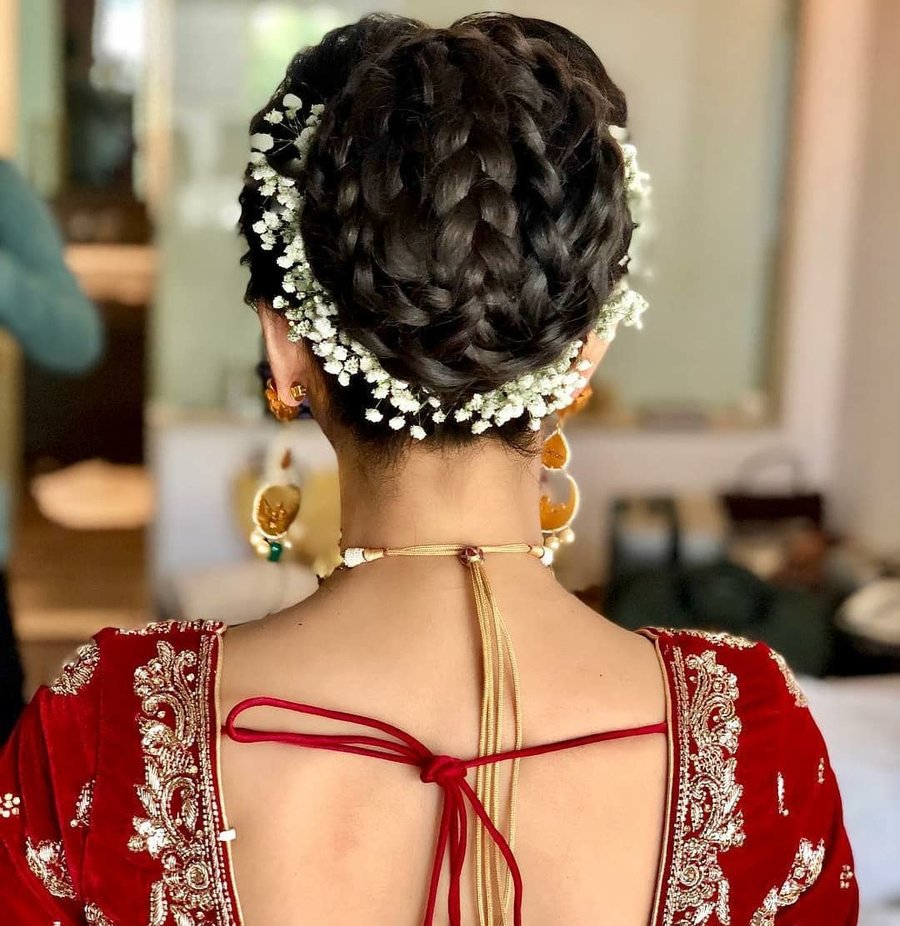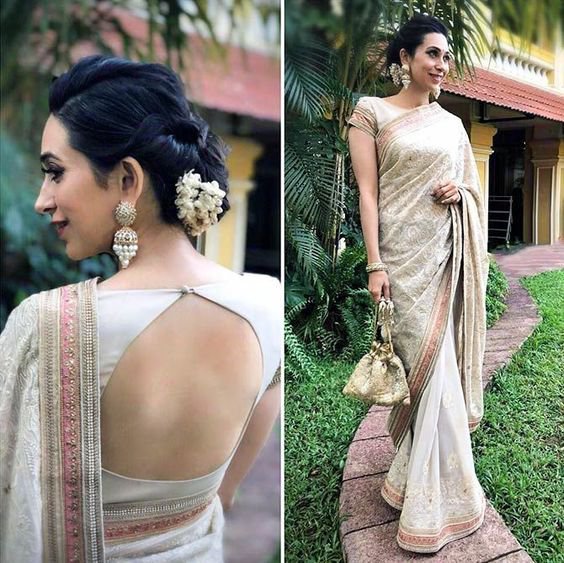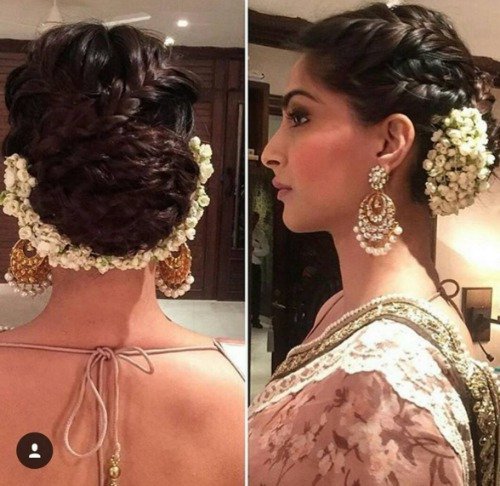 Someone: Define perfection.
Me: Wavy hair with a poof and baby's breath neatly tucked in.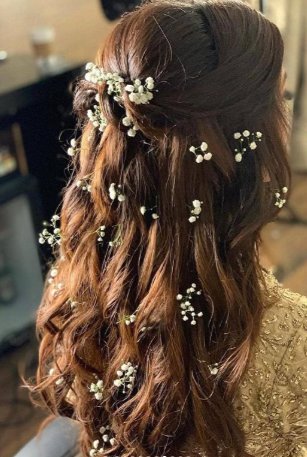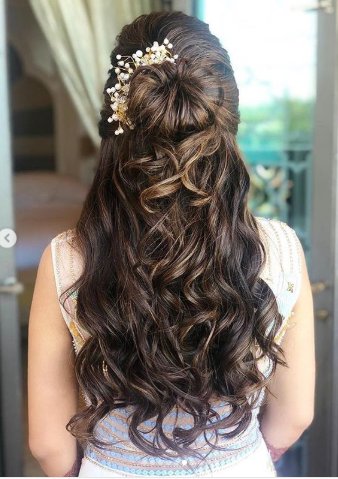 Style your half up and half down hairdo in a rose pattern if you want to experiment a bit.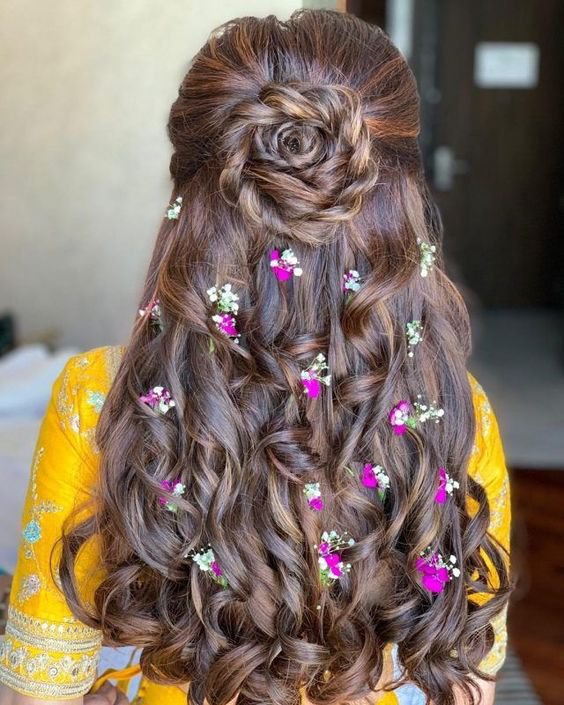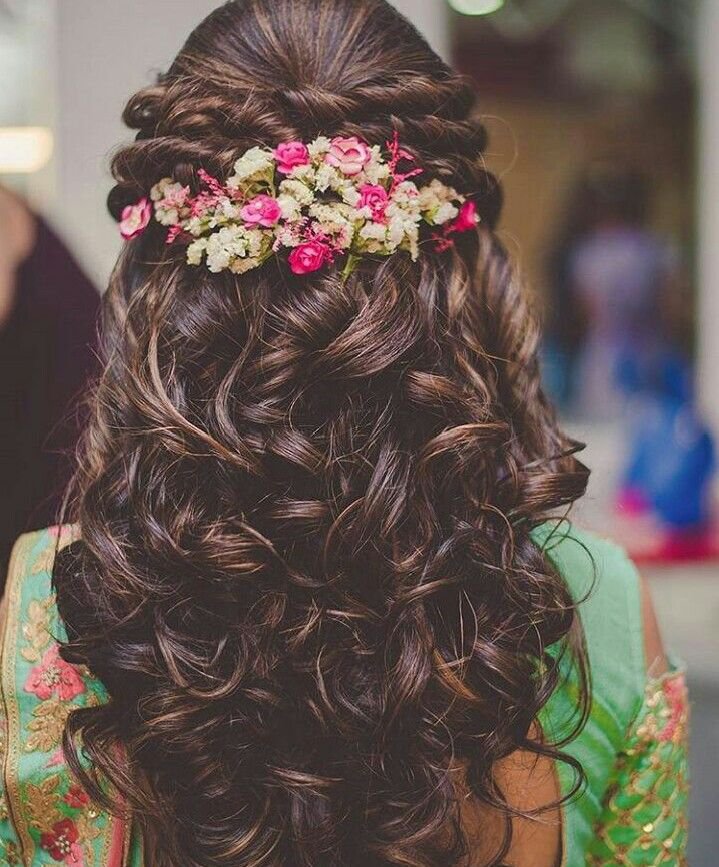 This Sonam Kapoor look from Veerey Di Wedding though.
Sonam Kapoor's wedding function hairdo is an inspiration- fishtail braid and gajra crisscrossed around it.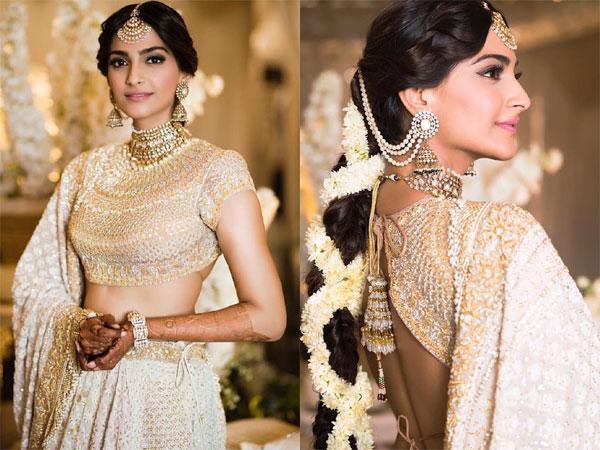 Another look from Veerey Di Wedding featuring Kareena Kapoor and oh-so-gorgeous baby's breath flowers.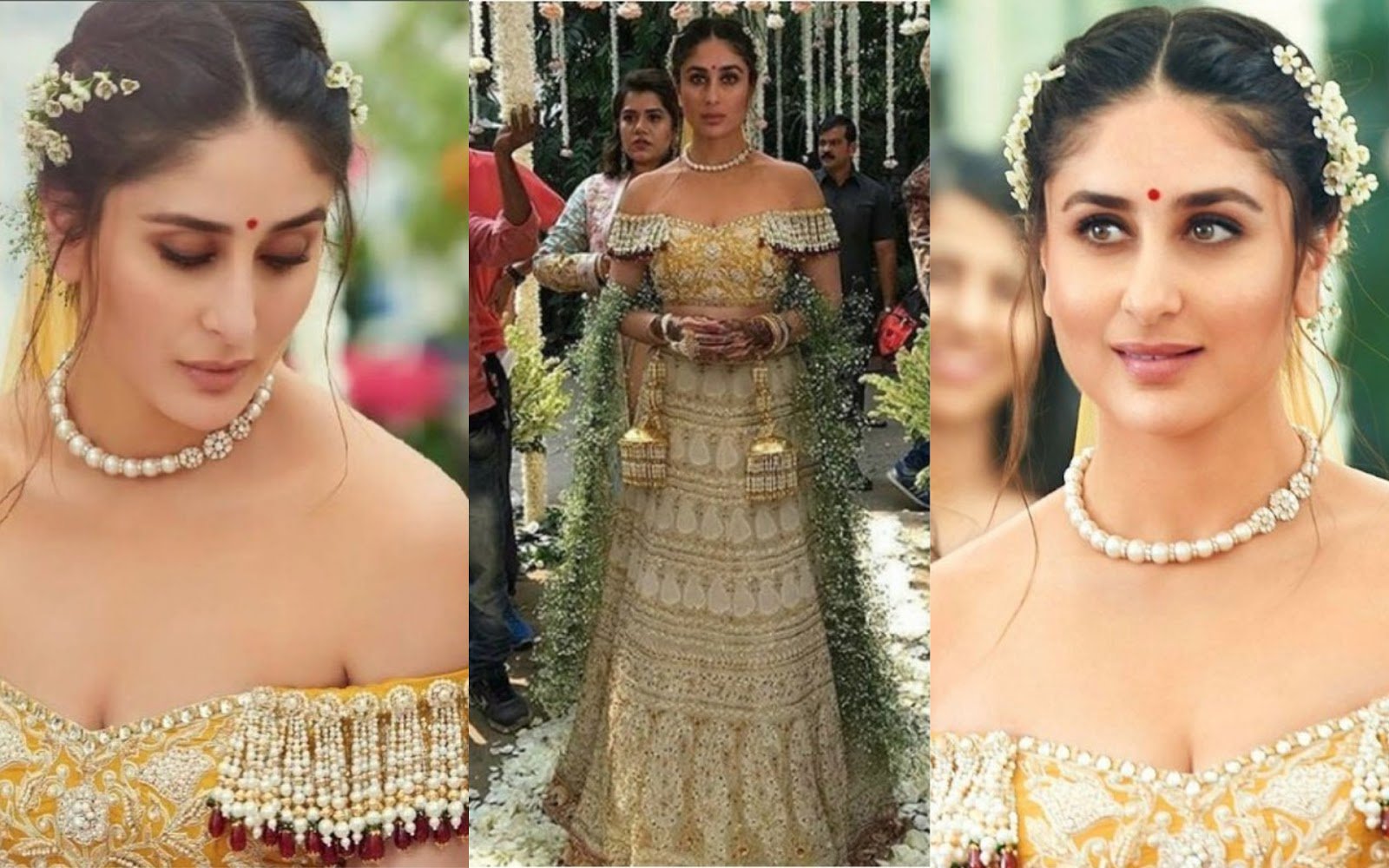 You can also try Deepika Padukone's patented bun. Hair neatly tied, gajra, and no fuss.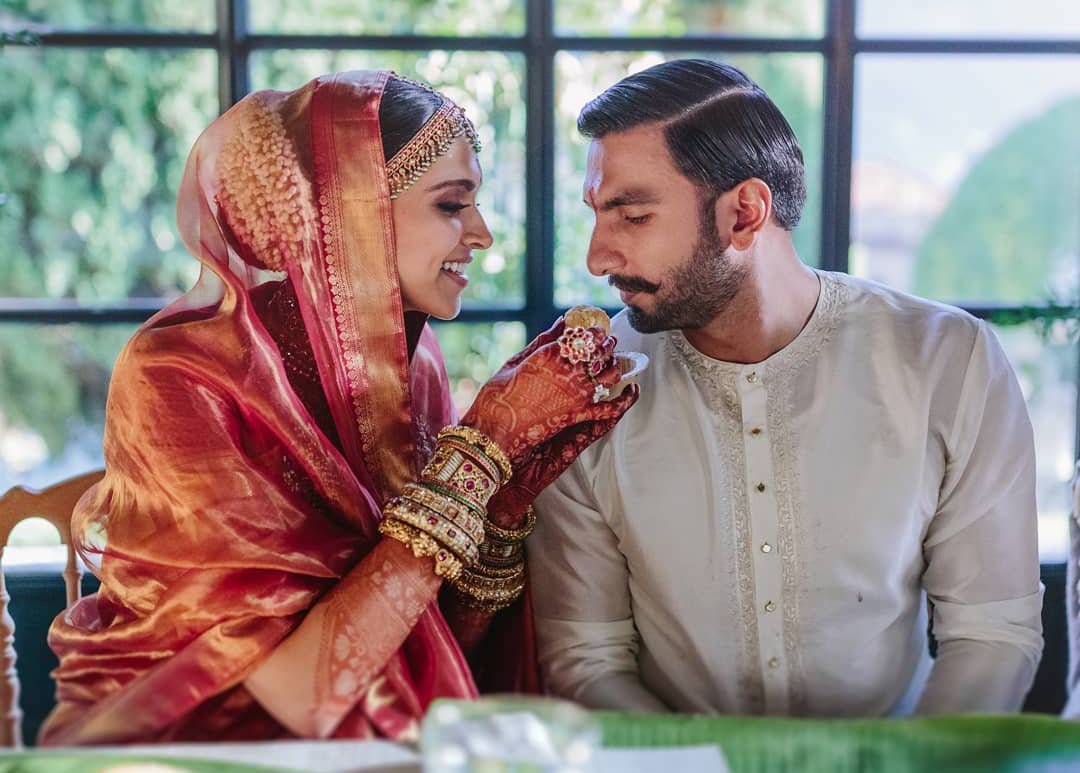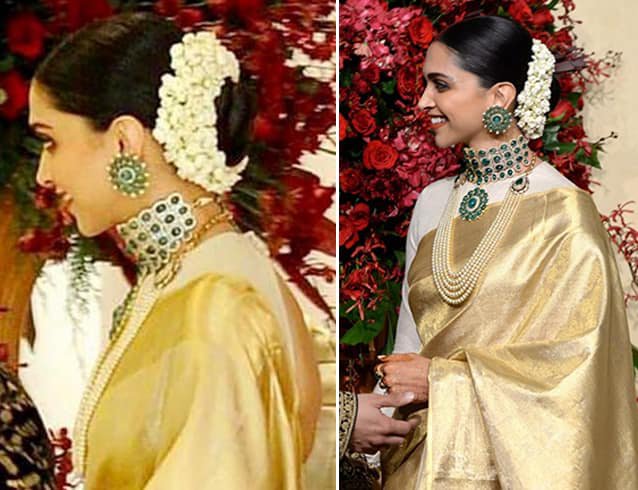 Simple french braids are perfect for 'non-wedding' wedding looks, you know?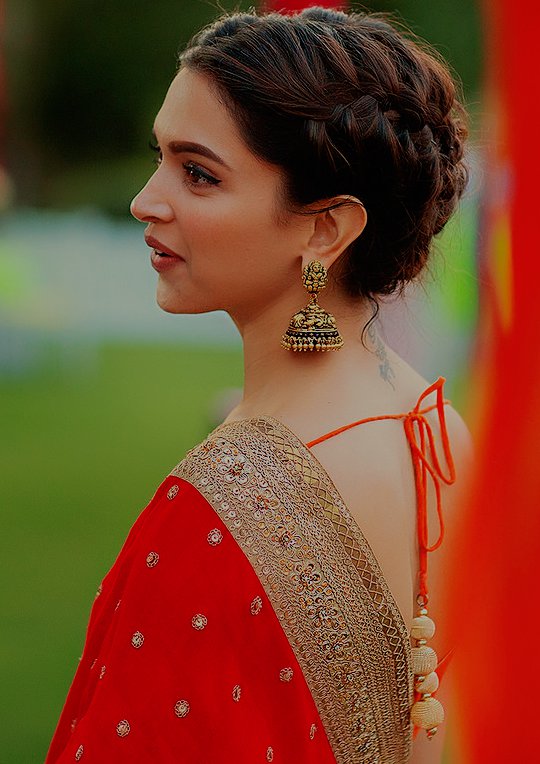 Statement flowers tucked in neat buns look absolutely gorgeous.
Loose curls styled with a flower tiara for a mesmerising look.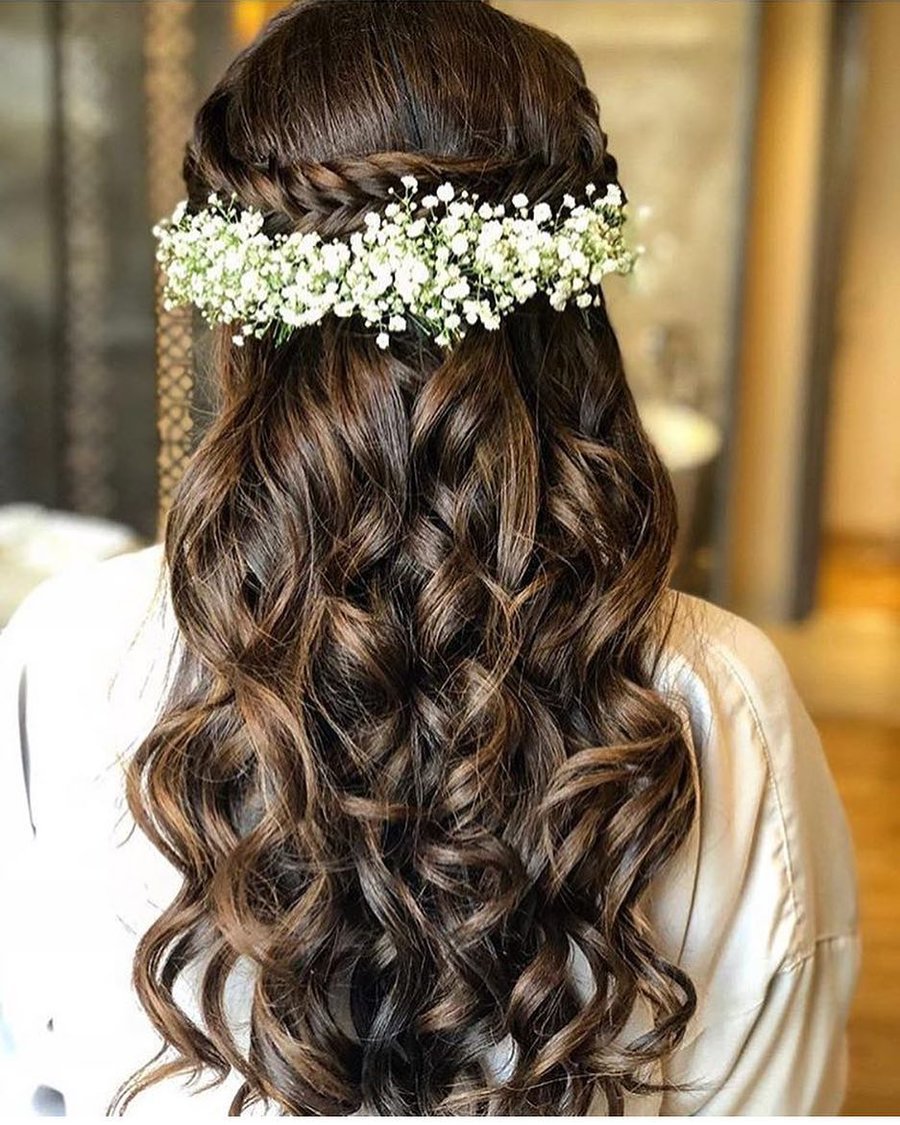 BRB. Going to look for a dulha now.