So which one is it? The kurta maketh the man, or the man maketh the kurta?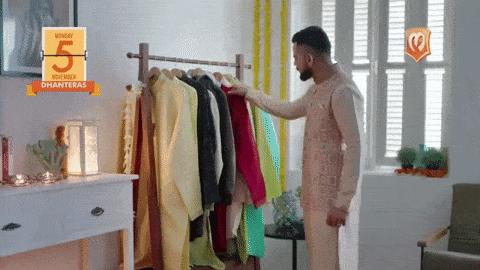 Well, that's one question which is hotly debated. What we can all agree on though, is that a nice piece of ethnic attire can make any occasion special. Oh, and if it's the festive season, not wearing ethnic is blasphemous! 
I mean, there's nothing like donning a flashy kurta-pajama and walking into the celebrations like you're going to slay everyone, cause let's face it, you are!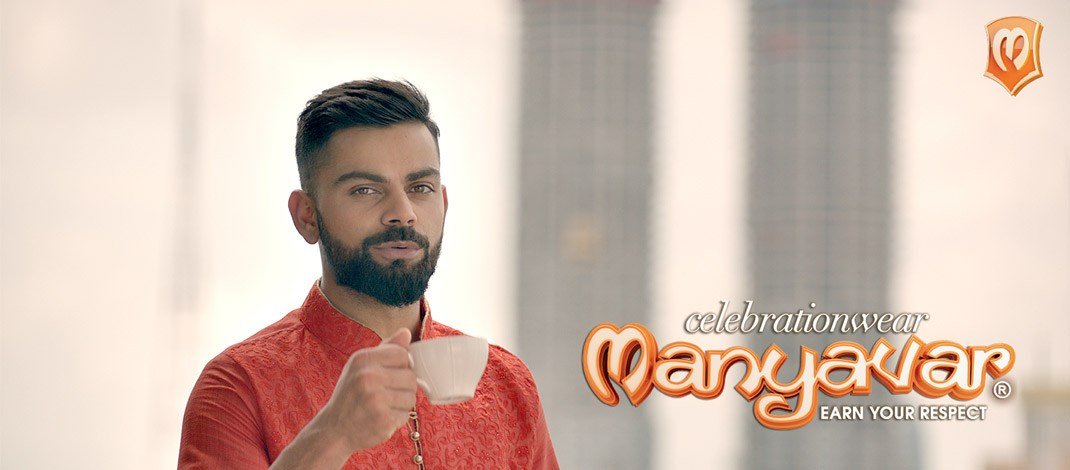 So why not walk into the festive season in style and rock some ethnic attire? You know you can and you should! Take it from a guy who wore the same ol' borin' clothes every festive season. The switch to ethnic wear was a much-needed style upgrade. It made me look dapper and of course, gave me plenty of Instaworthy pictures!
Believe it or not, that's exactly what went down with Virat Kohli too, who BTW, has been killing it in ethnic wear these days!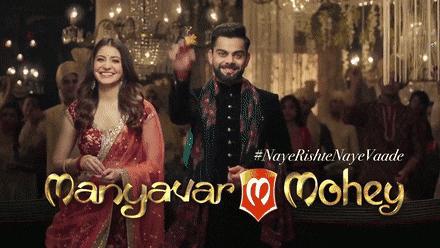 I have very fond memories of spending the entire Diwali week, from Dhanteras to Bhai Dooj, with friends and family. And I love to don ethnic attire the entire week of celebrations, as I strongly believe that it adds to the festive wali feel!
– Virat Kohli
We all know that no one call pull off ethnic quite as Virat can. Speaking of which, Manyavar, which has the finest collection of men's ethnic wear has come up with the India Ethnic Week! 
Manyavar is urging all of us to don ethnic this festive season, right from Dhanteras to Bhai Dooj, because let's face it, ethnic wear is what gives us #FestiveWaaliFeeling! Oh, and don't worry! We won't be alone in this. Virat Kohli will also rock ethnic on all 5 days and we have a glimpse of his looks! Here they are:
Dhanteras done right! ✔️✔️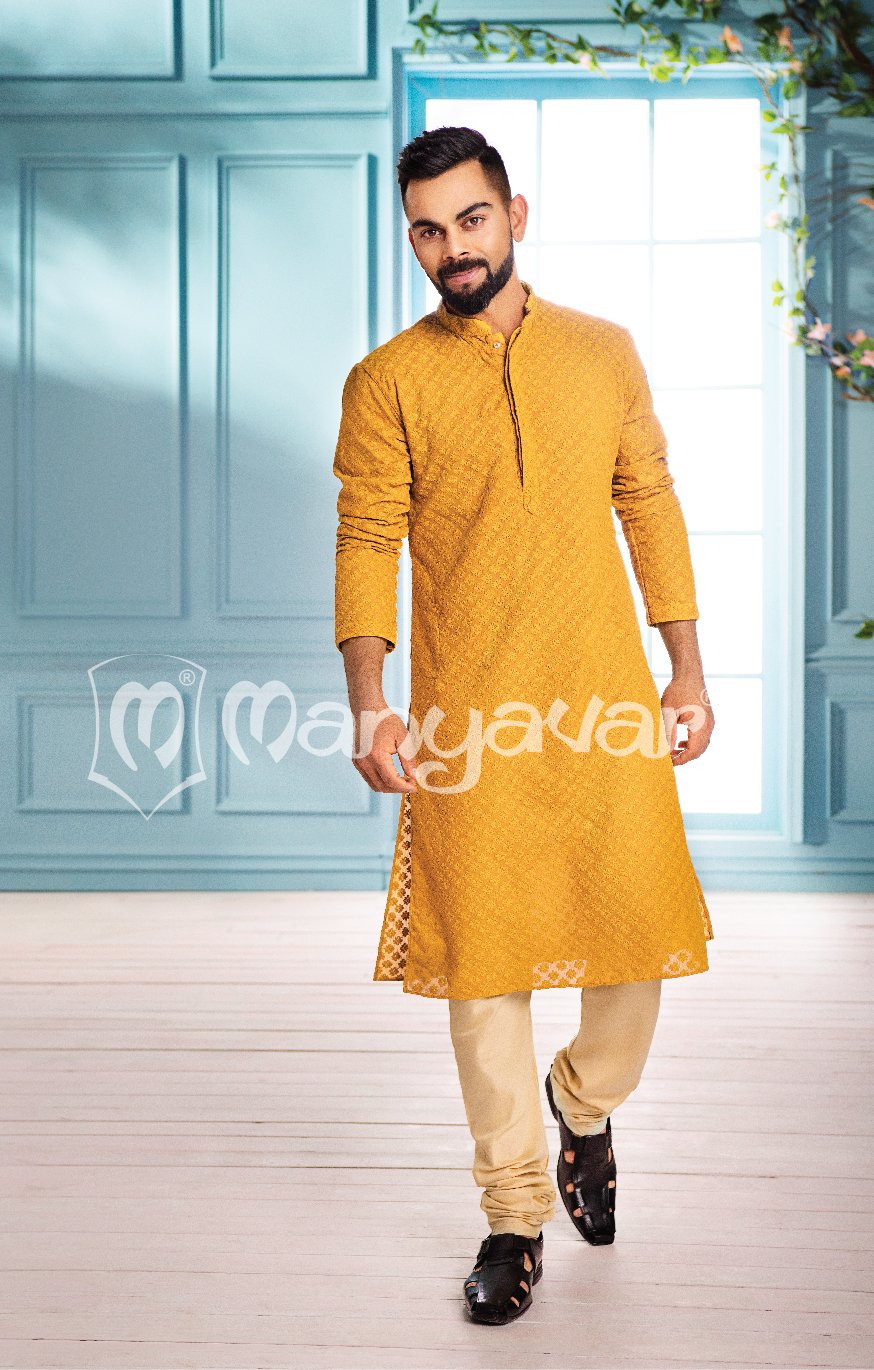 A Choti Diwali that's high on fashion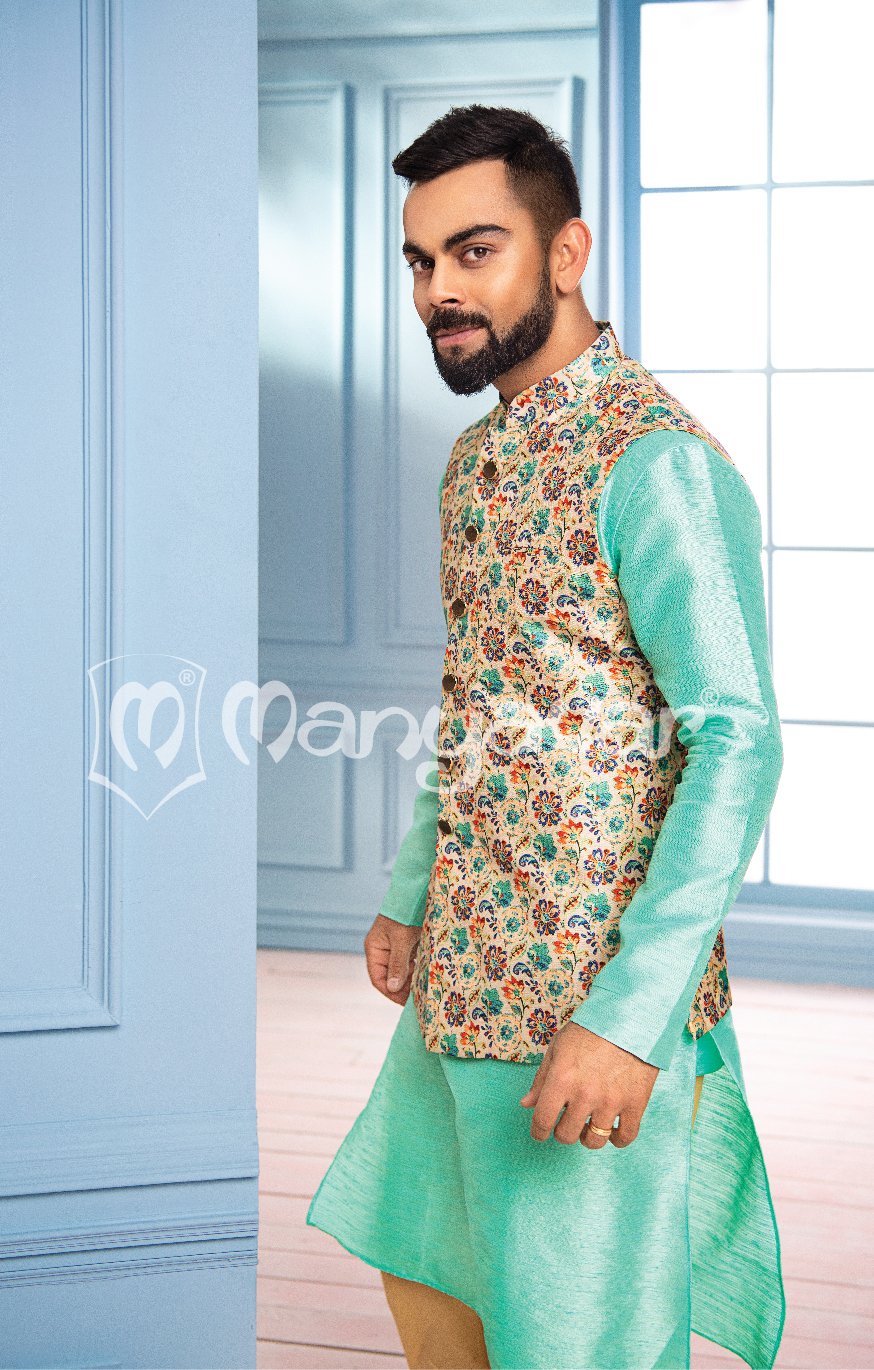 There are bound to be fireworks when you look this BOMBastic 🎇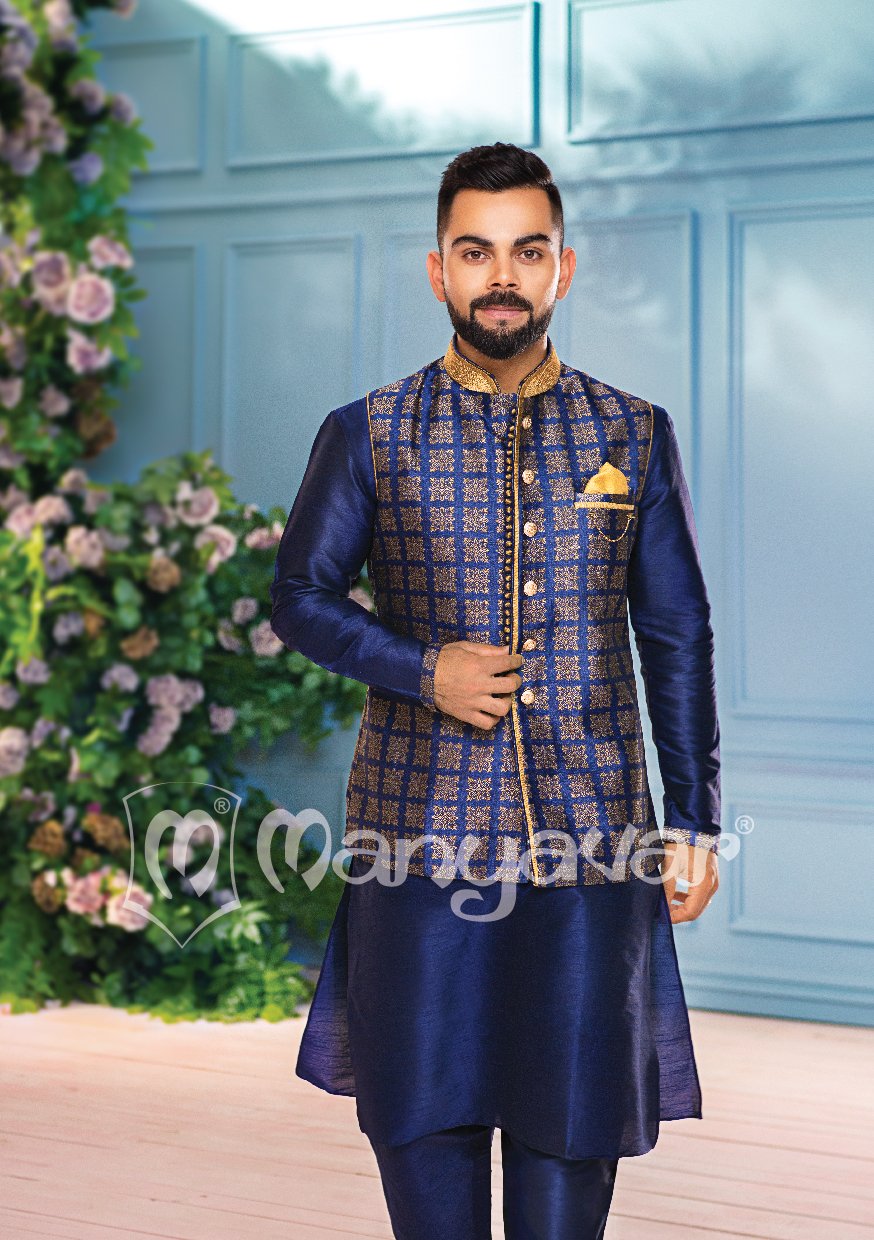 A Milni look that will have aunties gossiping about you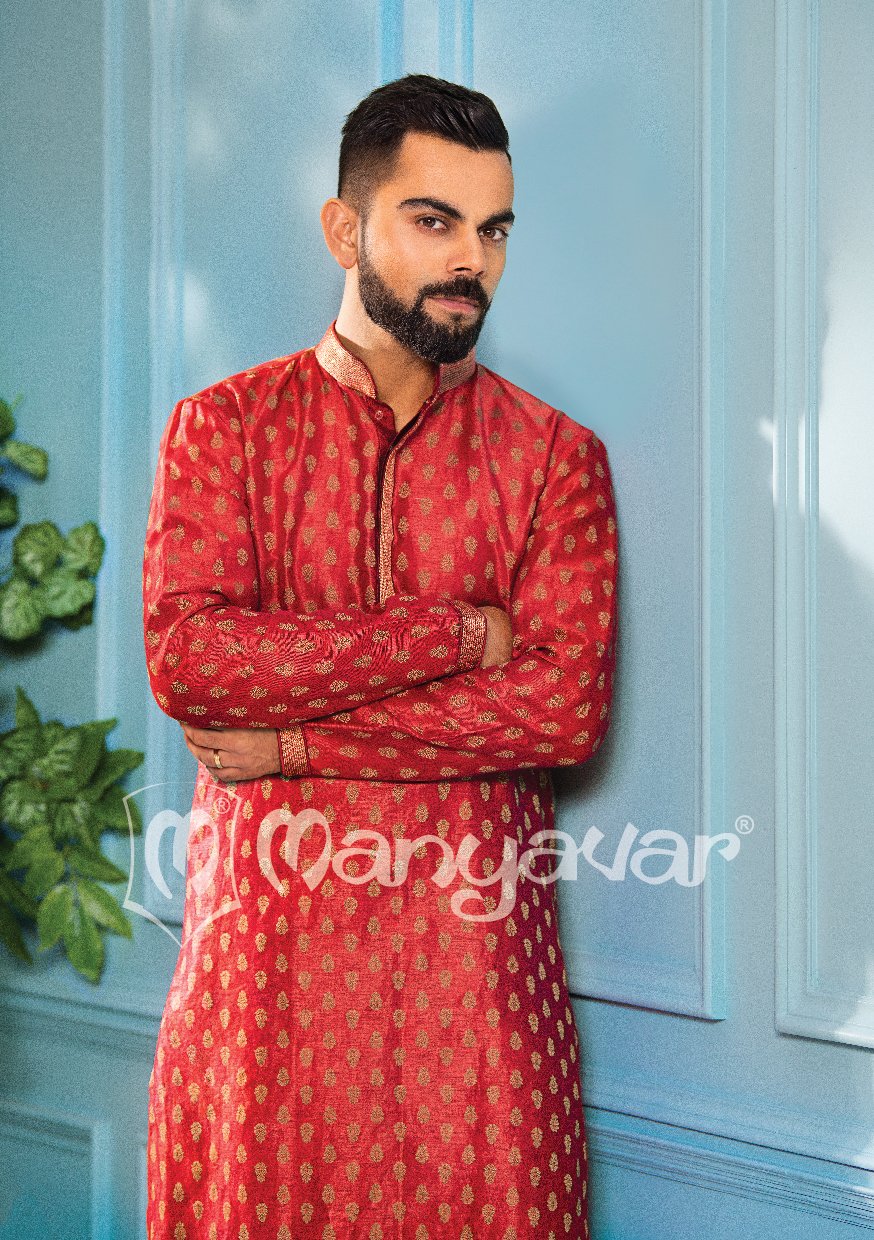 Your sis will compliment you for the first time in your life, thanks to this Bhai Dooj look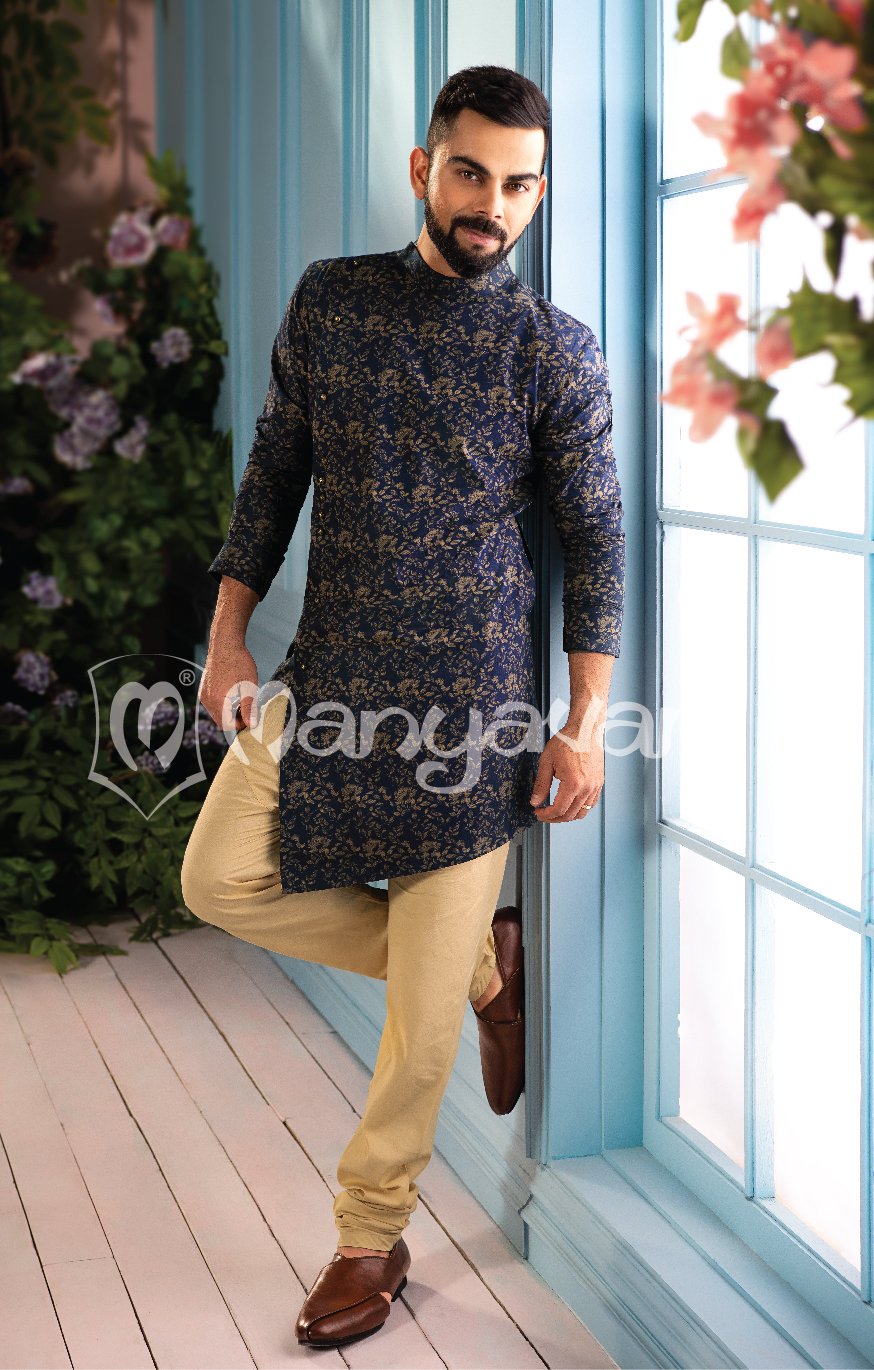 Now I don't know about you but I'm SOLD on the idea of wearing ethnic on all 5 days. Simply because Diwali isn't just a day-long celebration. Festivities begin in advance and we need a few days to get into that festive spirit. What better way to do it than sport some good ol' ethnic? *wink*.
If you aren't convinced by my words, Virat's surely will. Watch him talk about the India Ethnic Week below and I guarantee you'll be rocking that ethnic swag the entire festive week! 
Like Virat says, 'Diwali ka asli mazaa toh ethnic mein hi aata hai!'. For the best collection in men's ethnic wear, shop at Manyavar.