The six-yard long strip of elegance, decorated with varied designs and, sometimes, even a little extra gold or silver strip on the side is the preferred choice of apparel during the festive season. Yes, we're talking about the elegant wear called saree.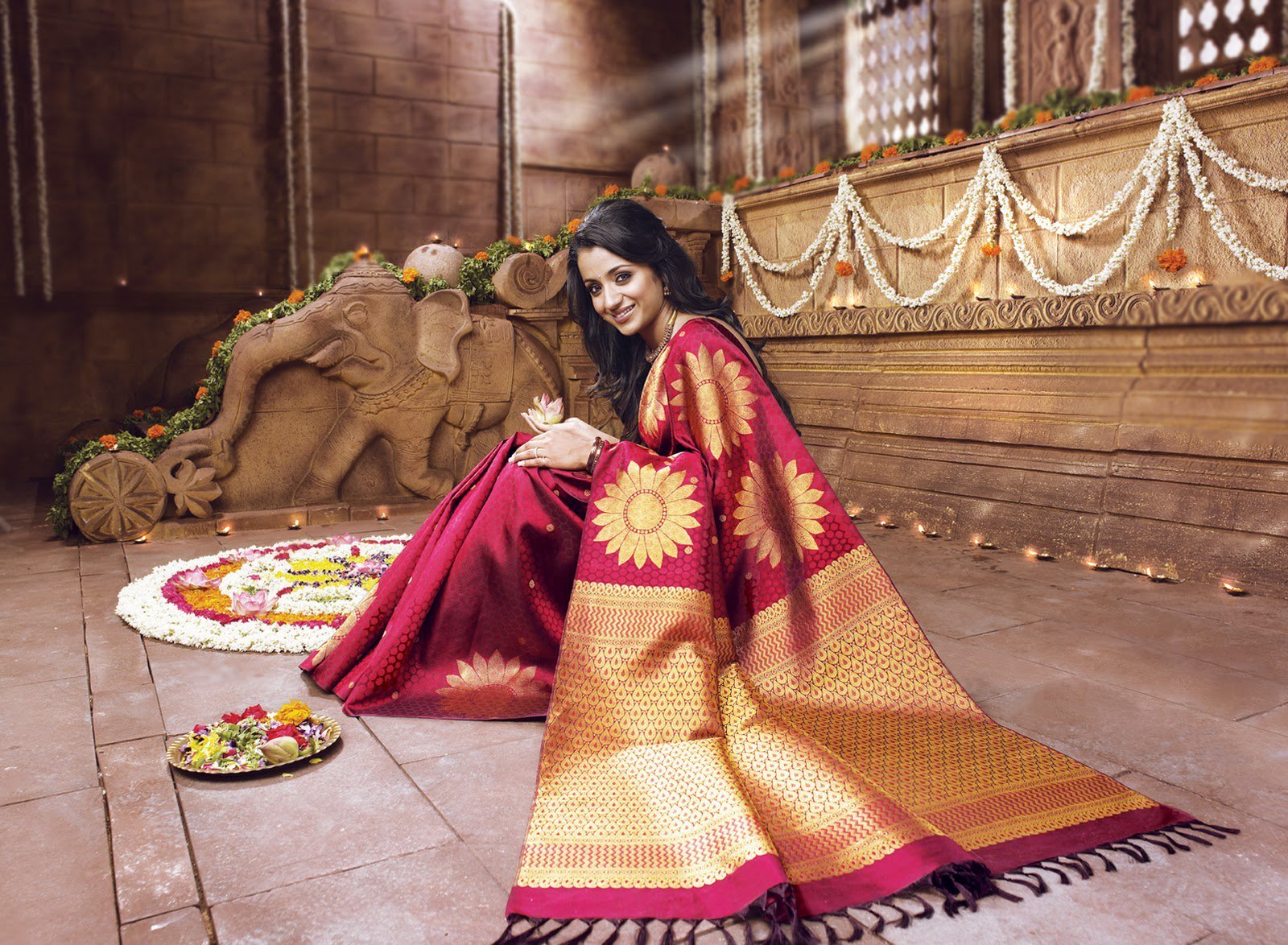 For a lot of women, a saree is more than just a piece of cloth. It's a souvenir from their mothers, a keepsake that reminds them of their mother's love and their shared heritage. 
We previously brought you 15 different sarees from across the country. This time, we've upped it a notch. Here are 20 sarees that every woman needs to stock her wardrobe with: 
1. Ikat Sarees
Ikat is a specific dyeing process in which the cloth is tied in bundles before dying. This gives the cloth its unique print. While the technique is used everywhere, Odisha Ikat remains one of the finest Ikats there is. Looking at the current trend chart, we're pretty sure ikat sarees will put you right among the fashionistas.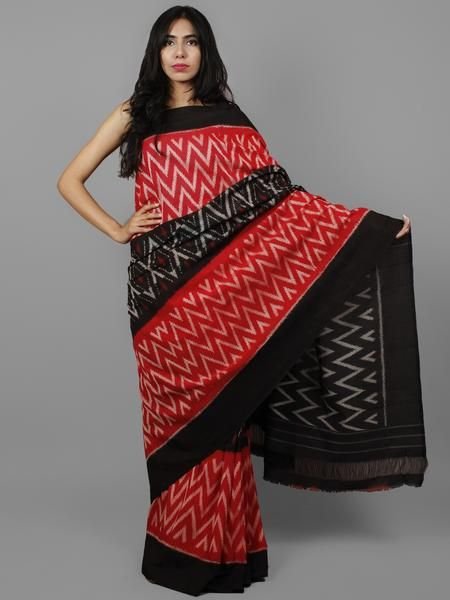 2. Mysore Silk Sarees
Mysore silk has been in existence since the mid 18th century and is known to be the finest silk there is. Royals were clothed in Mysore silk. Intricately laid with zari, the best part about this saree is that there are minimal in designs (at least the traditional ones) and super easy to wear.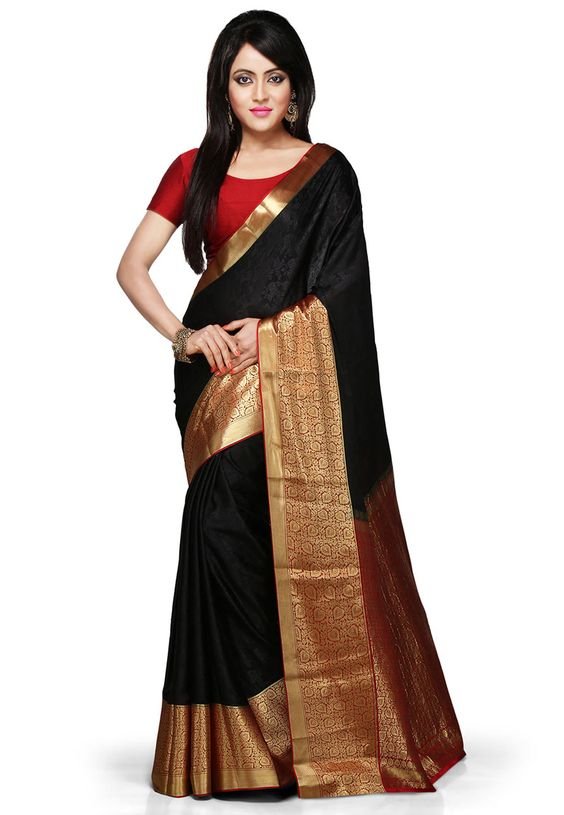 3. Mul Cotton Sarees
Mul Cotton saree is the answer to your prayer for a hassle-free, lightweight saree. It is sheer and delicate and sometimes lovingly referred to as the woven wind because that's how soft and feather-like it is. They come in all colours, with prints of your choice, and are super trendy right now.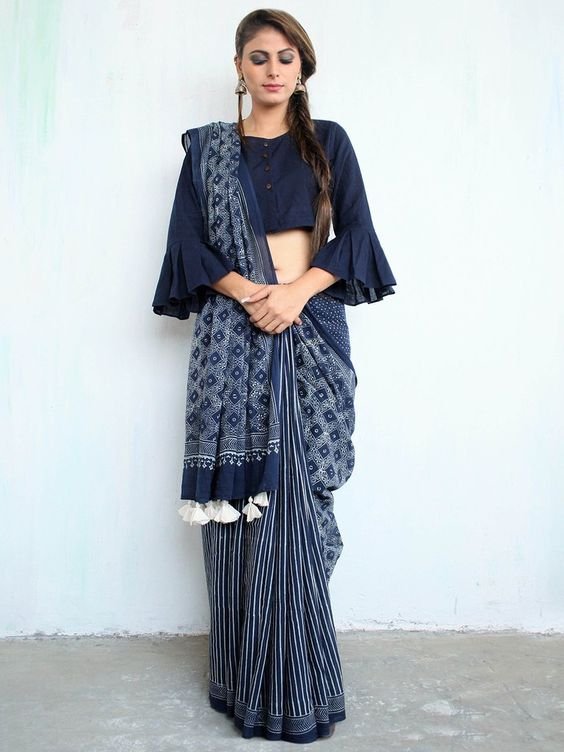 4. Kalamkari Sarees
An ancient type of hand painting, there are different branches in the same art form of Kalamkari. The process usually involves the execution of 23 different levels of work. And the magnificent art on these sarees tell the tales of the past. For the festive season, this is a perfect fit.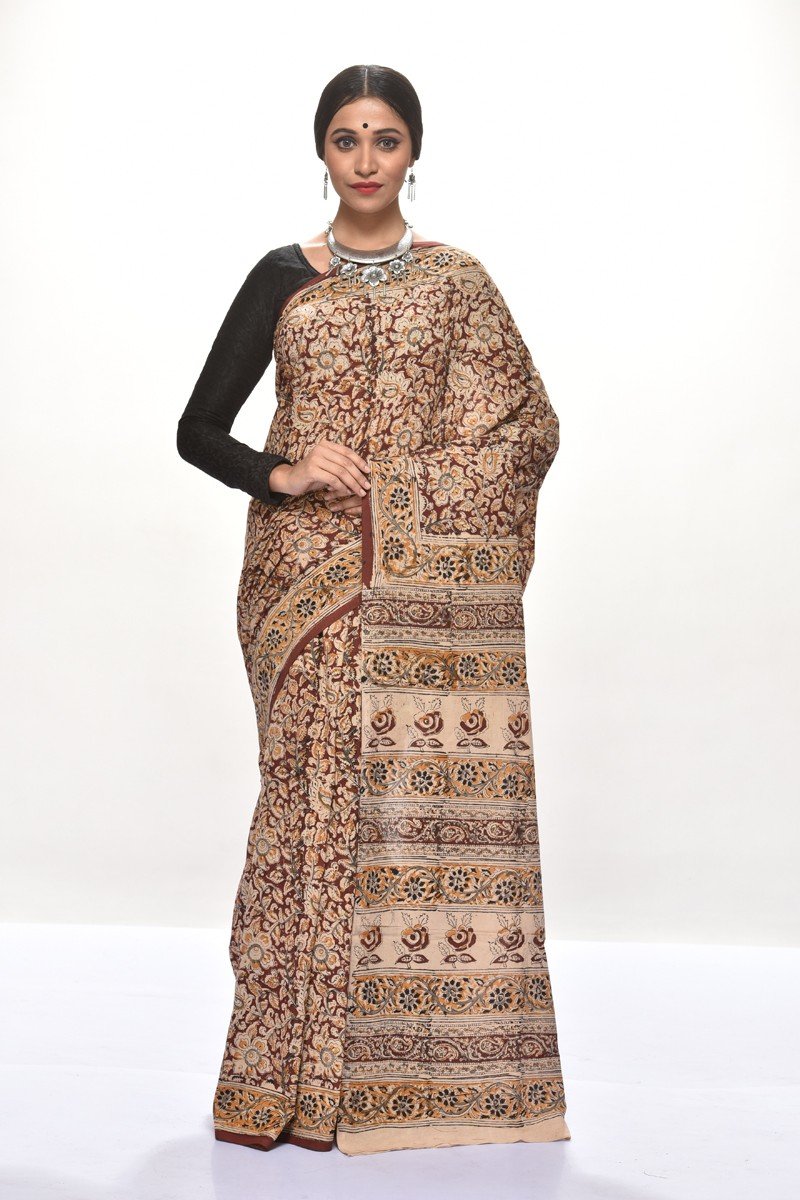 5. Jamdani Sarees
Jamdani refers to the work of floral motifs done on the finest muslin cloth. It is solely made on a handloom, therefore sometimes, depending on the intricacy of work required, it can take up to a year to make one Jamdani saree. Dhaka Jamdani, Tangail Jamdani, Shantipur Jamdani and Dhaiakhali Jamdani are different kinds of Jamdanis available. What sheer beauty, right?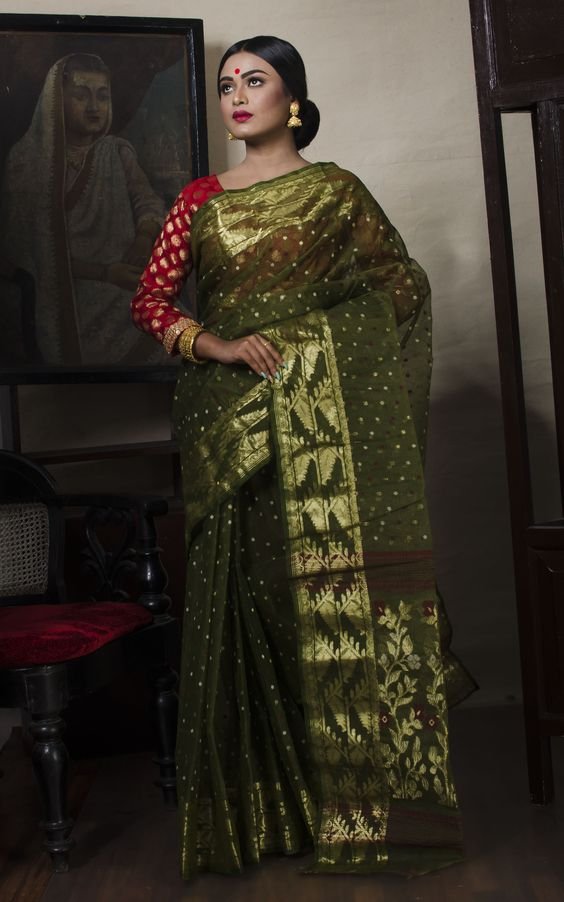 6. Bhagalpuri Silk Sarees
Often referred to as the 'Queen of all fabrics', the Bhagalpuri silk is known for its long-life and striking quality. Native to Bhagalpur, in Bihar, this fine piece of saree is coveted by all. It is easily available in all kinds of quirky to desi prints and fine embroidery work. The simplicity and the elegance of this saree is what makes it drape-worthy.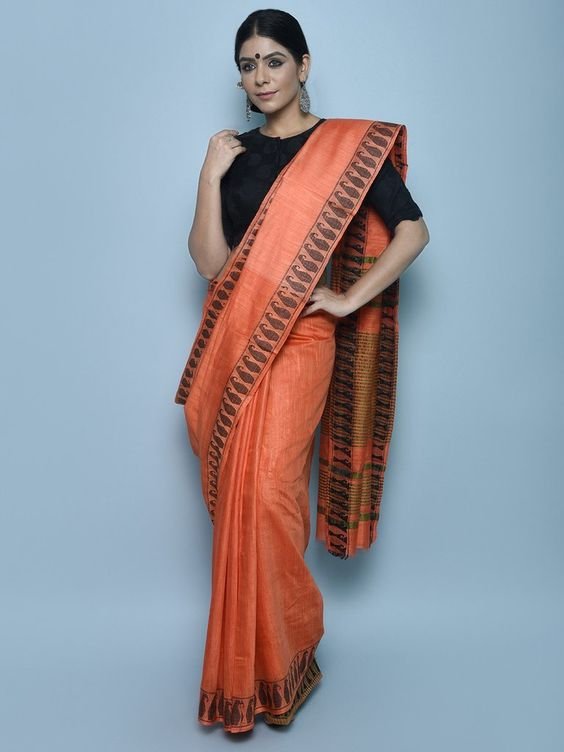 7. Tussar Silk 
Also known as the 'Wild Silk', this exquisite cloth is obtained from a wide-winged moth that has beautiful mirror-like circular markings on its wings. This is why pure Tussar silk has a never seen before sheen. The exquisiteness of this cloth makes Tussar silk a tad bit costlier but the fine quality of the weave makes for a brilliant wear that you will treasure every time you wear it.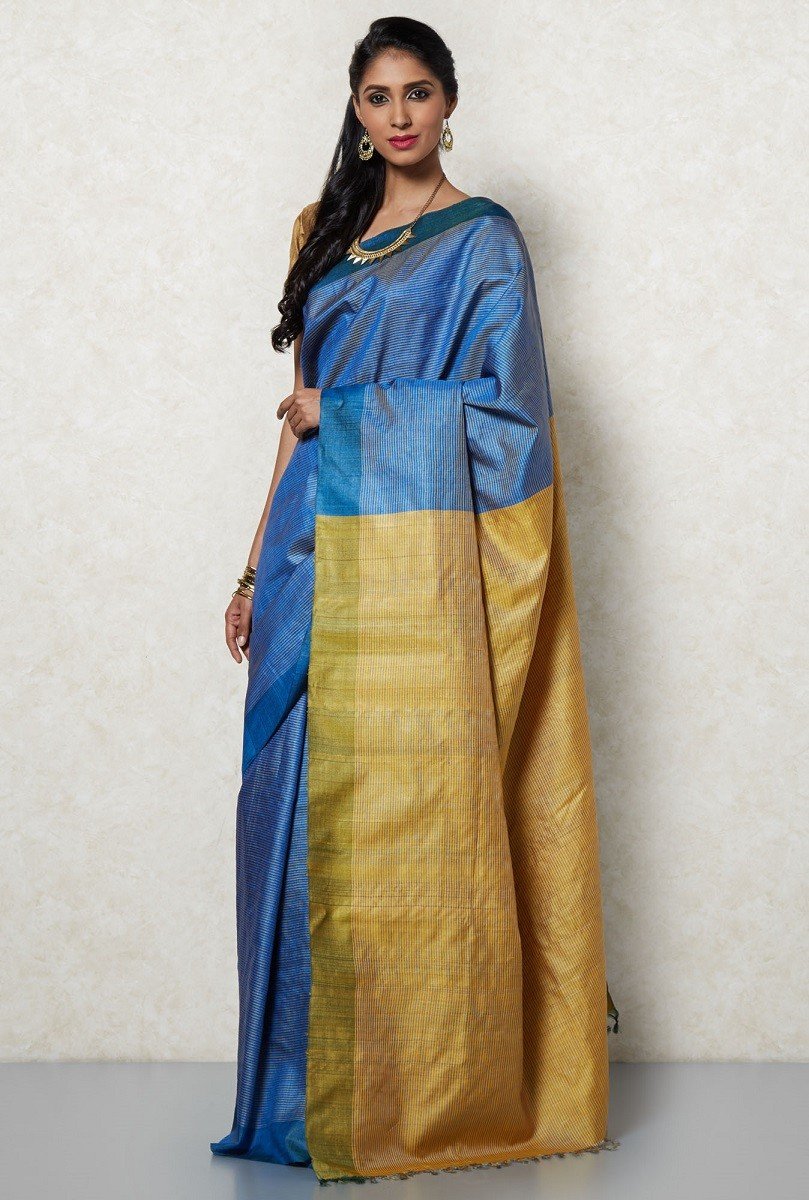 8. Ilkal Saree
Ilkal comes from a small town of Ilkal in the Bagalkot district of Karnataka. It became famous for its Top Theni technique that is exclusive to these beautiful sarees alone. In this technique, the weavers join the body part of the saree to the pallu of the saree by a series of loops, creating a beautiful weave that one can tell apart. It's different, a lot of people don't own one, and that is exactly why you need one in your wardrobe.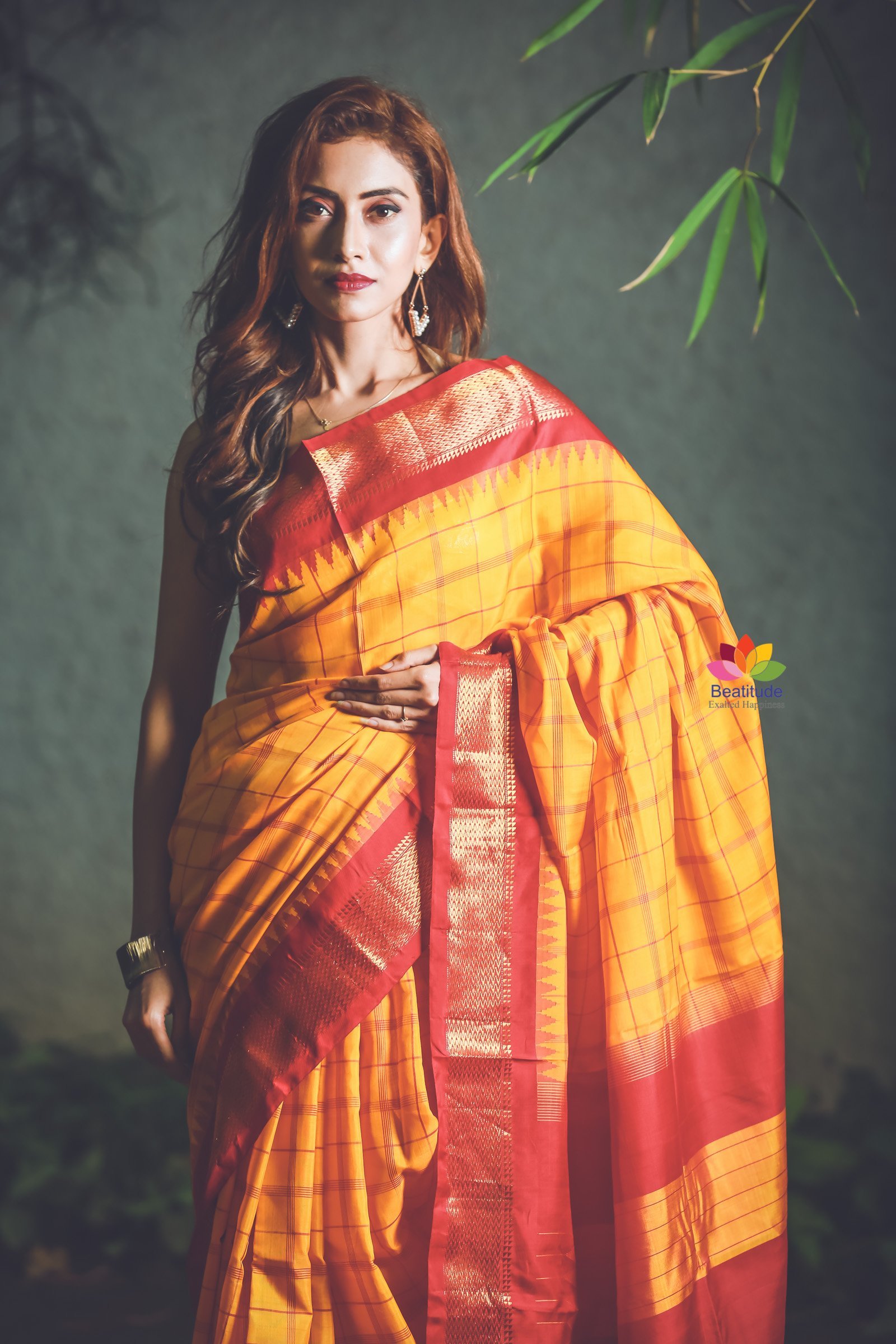 9. Nauvari Sarees
While the name comes from its nine-yard long awesomeness, the traditionality of this type of saree comes from the concept of the Marathi woman as a warrior. The women of the Maratha empire, in order to fight against their foes, developed this more comfortable style of draping. It is usually worn without a petticoat and the center of the saree is tucked at the back of the waist. This saree would be a perfect wear to celebrate the warrior each woman is.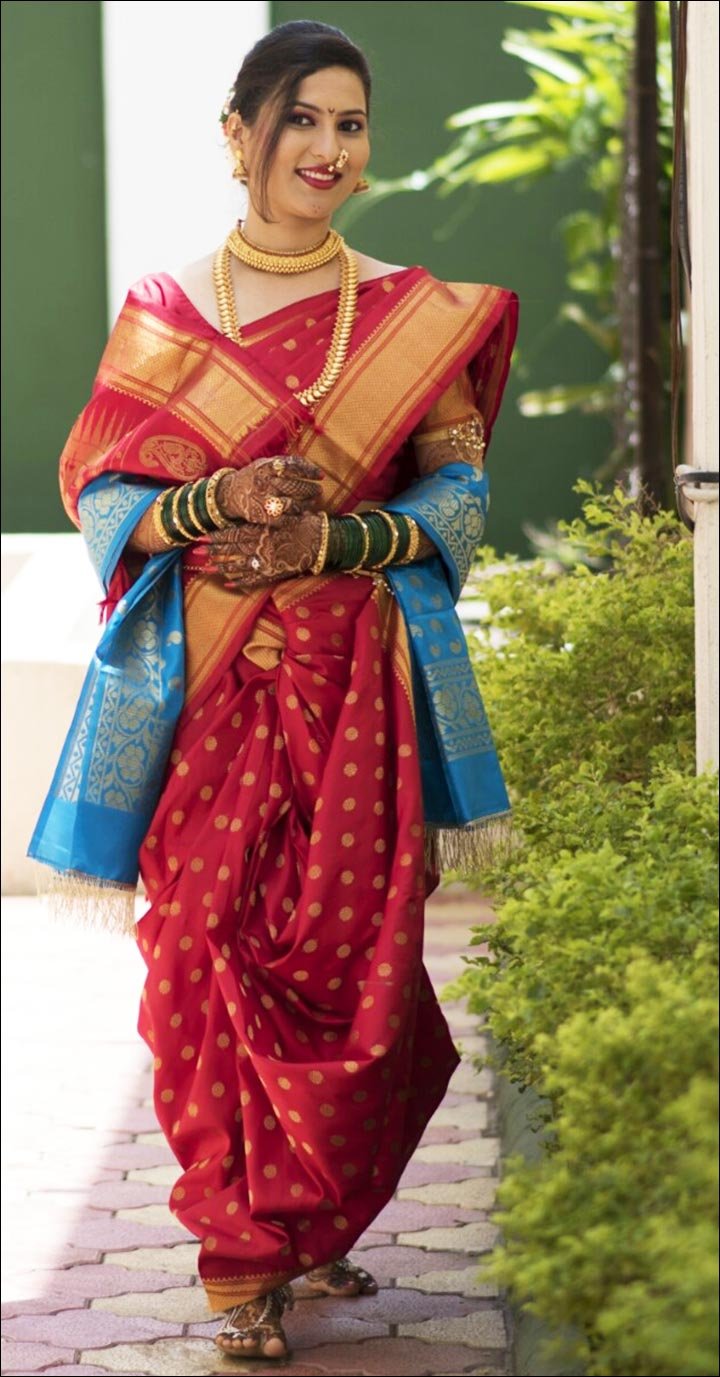 10. Mangalgiri Cotton Silk Sarees
Coming from Mangalgiri in Guntur, Andhra Pradesh, this beautiful saree is adorned with simple tribal art, lines and a little zari work on the border and pallu. The Mangalgiri is not only easy to wear but also extremely durable, stylish and super trendy. It's time to get one if you haven't already.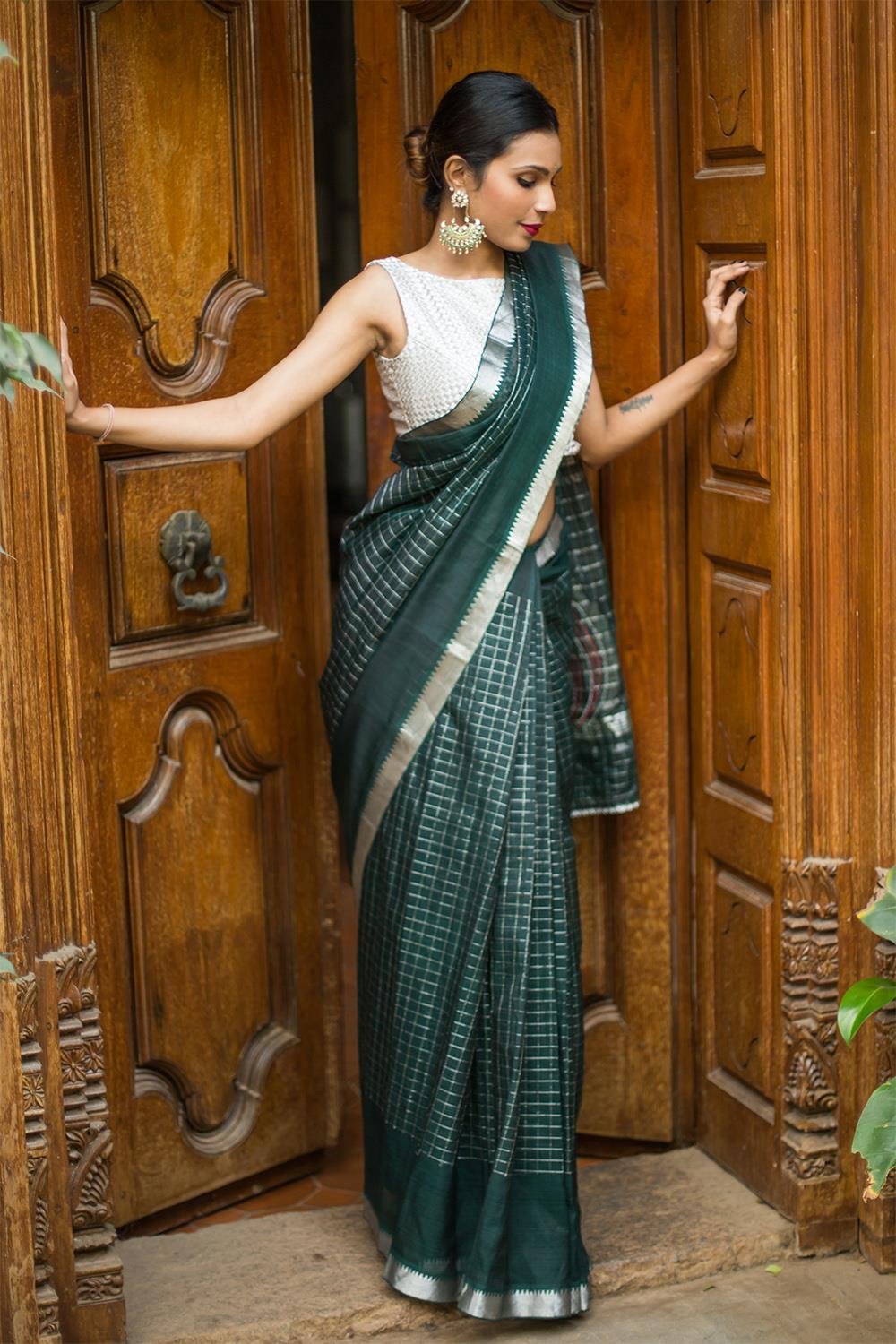 11. Kosa Silk Saree
It is one of the more popular silk fabrics obtained from the silkworm Antheraea Mylitta. Though one of the varieties of Tussar silk, Kosa is grown only on the trees of Arjun, Saja and Sal. Korba and Champa in Chattisgarh are known for the finest quality of Kosa. Although it is not suitable for daily wear, nothing can beat the elegance of Kosa silk for a festive occasion.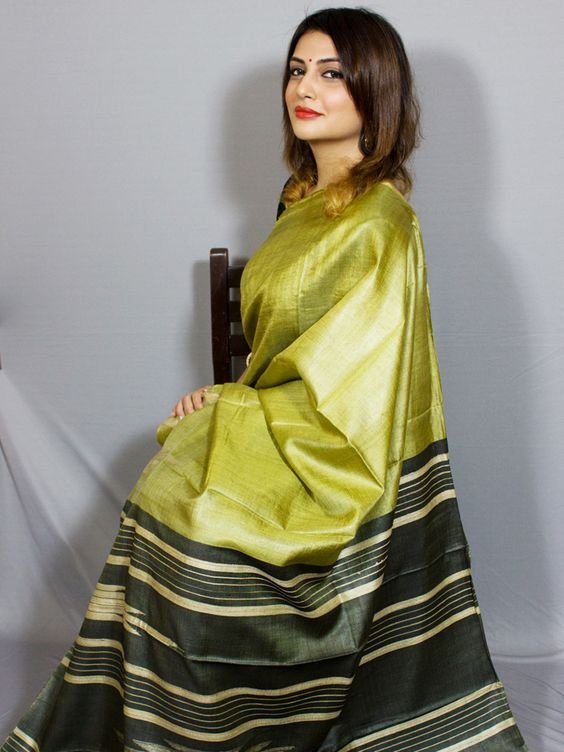 12. Kashmiri Saree
Kashmir introduced the world to the beautiful Kashida embroidery style way back in the Mughal times. While the single stitch style is the trademark stitch in Kashida embroidery, there are many other stitches that embroiders keep experimenting with. Traditional motifs of animals, birds and fruits can be widely seen in Kashida style, but thanks to some Persian influence, it's the floral patterns that dominate the embroidery. 
13. Parsi Gara Saree
Borrowing from the Chinese royalty, the Parsis made the Gara embroidery their own way back in the 19th century. The traditional Gara is hand-embroidered and has three popular styles, a dense pattern, a border and pallu with small motifs, or a running border that can be stitched onto a saree. Flowers like Chrysanthemum, Lily and rose make regular appearances in the embroidery as they have deep spiritual meaning behind it.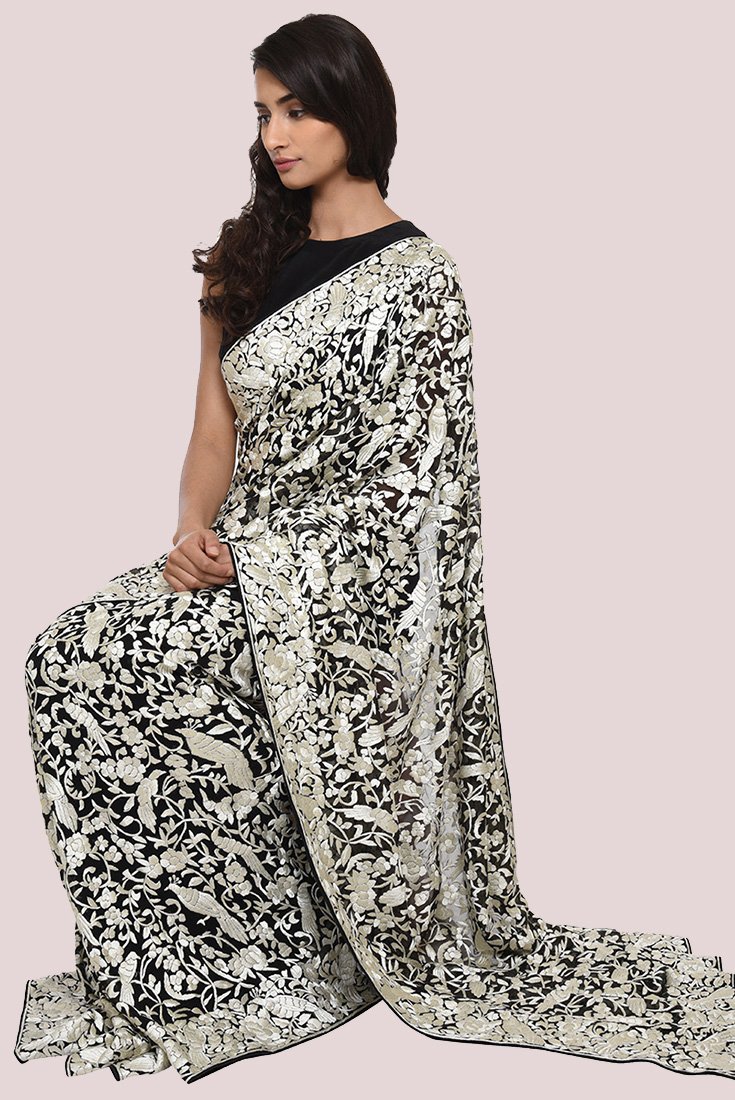 14. Patan Patola Saree
The beautiful hand-woven drapes from Gujarat are considered to be the perfect example of some fine weaving. Made from double ikat cloth, it takes at least 3-6 months for one perfect piece to emerge in all its glory. Flowers, pots and fruits are the recurring motifs used in the weaving of this priceless saree. Heavy on design, but an easy wear, it's time you made a Patan Patola your own.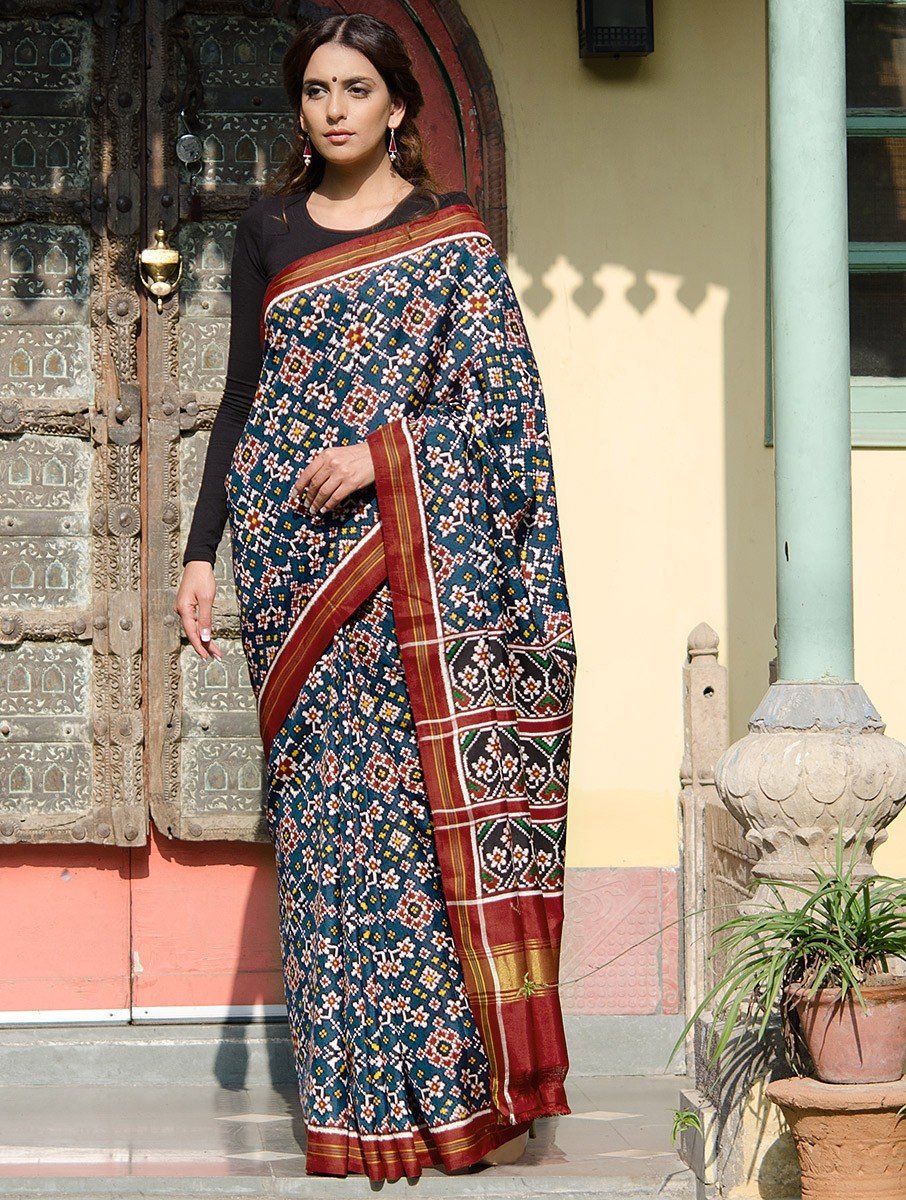 15. Dharmavaram Silk
Well known for its beautiful golden border and the magnificently rich artwork, Dharamvaram has made quite a name for itself in the family of silk. Replete with temple motifs, elephants and everything traditional, it is also referred to as the bride of all sarees because of its glorious artwork. It is one of the heavily-embroidered sarees, and thus, makes for the perfect festive wear.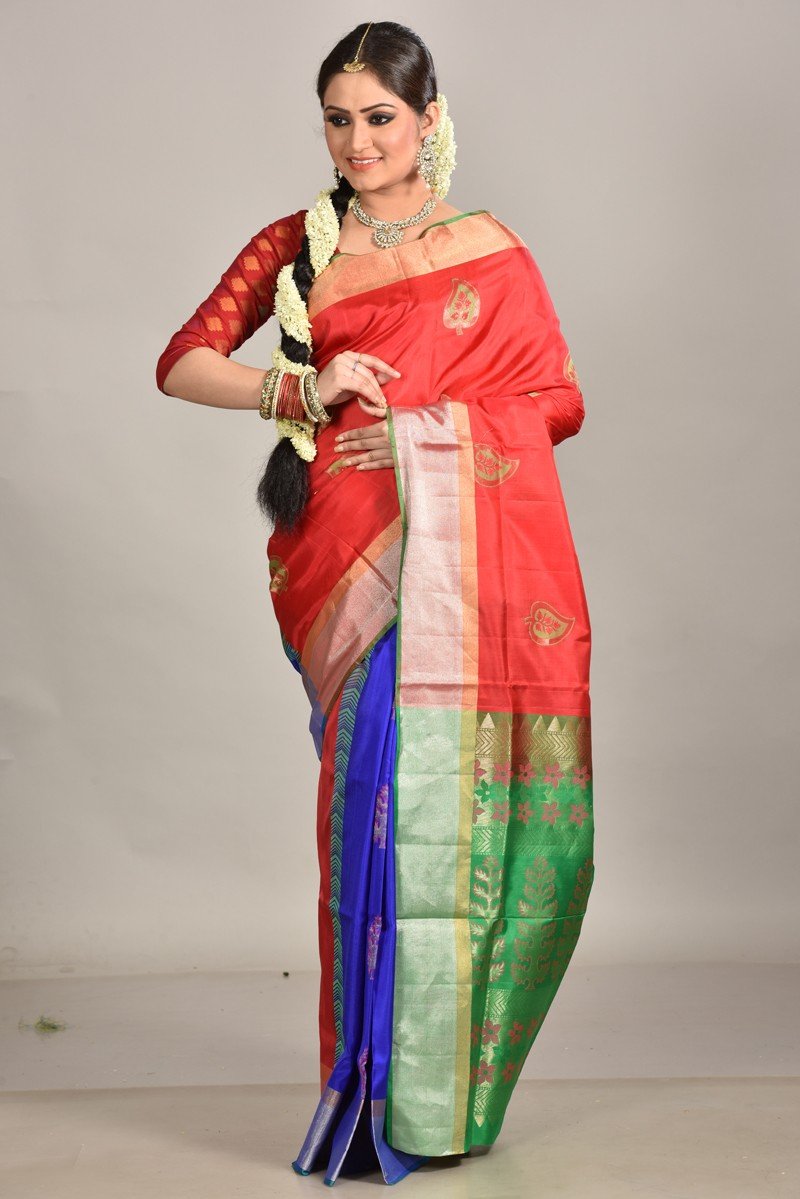 16. Gollabhama Saree
The traditional weave from Siddipet in Telangana, the Gollbhama saree, though simple, have a story to tell. It is extracted from kapas seed and the secret seems to be the fish jaw that is used to clean the seeds. The traditional saree will always have the embroidery depicting a woman carrying a pot of water on the pallu. It is one of the best hand-woven sarees in the country, and works well as both a daily and a festive wear.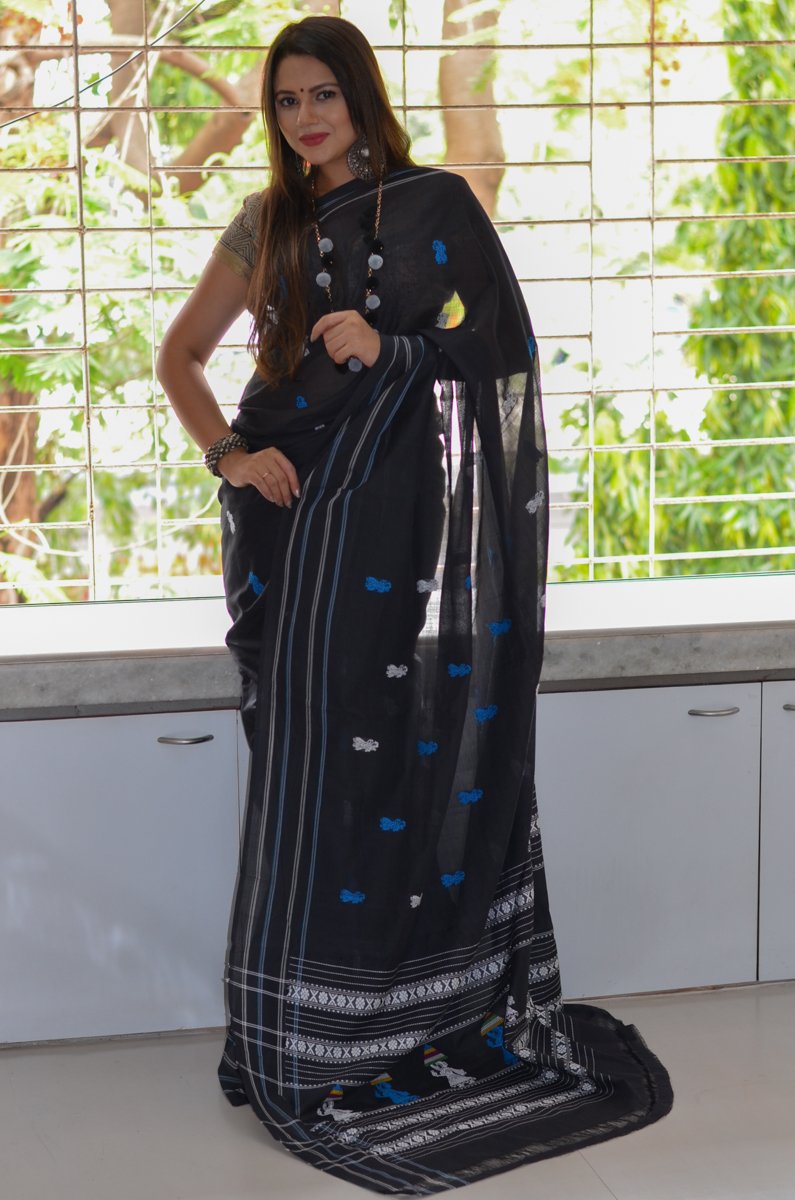 17. Baluchari 
The Baluchari originated in a small village called Baluchar in Murshidabad, West Bengal. The silk used is of the finest quality that is extracted out of mulberry silkworms. The intricately designed sarees are heavily embroidered with stories from the Ramayana and Mahabharata. Steeped in tradition, it is the perfect festive wear.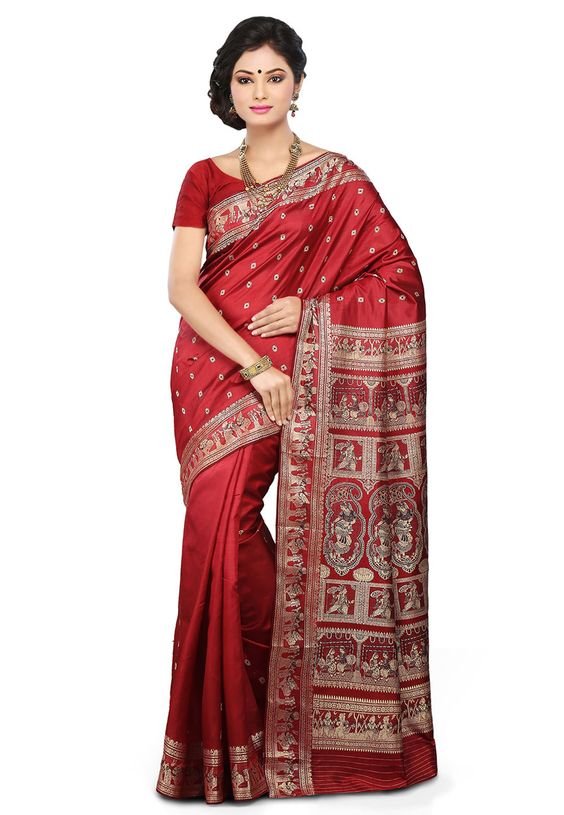 18. Madhubani Sarees
Madhubani is a folk art form that has been thriving in the villages of Bihar since years now. Its shift from being just a drawing on paper to intricate art on finely woven silk has made it extremely popular. Traditionally, the designs carry motifs like peacock, sun, moon, trees, turtle, parrot etc. as they are considered to be symbols of fertility and prosperity.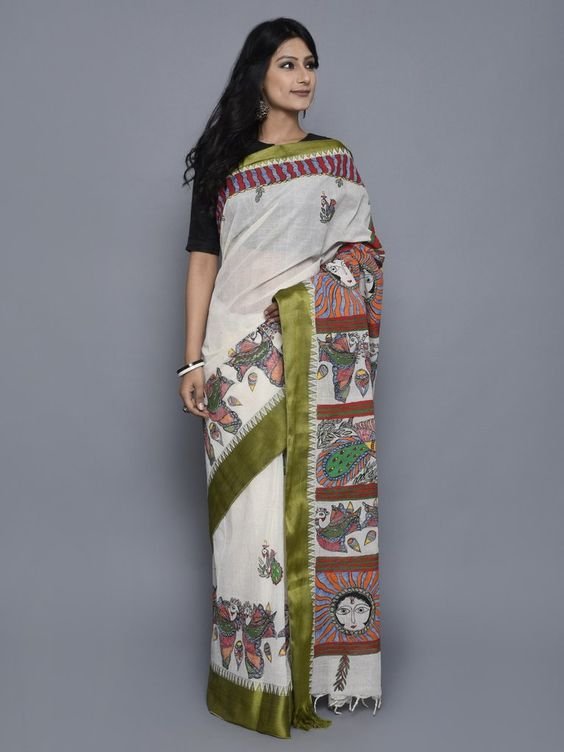 19. Kota Doria Sarees
A beautiful, unique blend of cotton and silk, the Kota Doria comes from Kota in Rajasthan. The most distinguishable feature of this saree is the khat, which are the square boxes on the fabric. These sarees are not just lightweight, but the way they fall, is truly exquisite. There are three kinds of weaves that exist – zari, simple and printed. It's time to get yourself a Kota Doria, we think.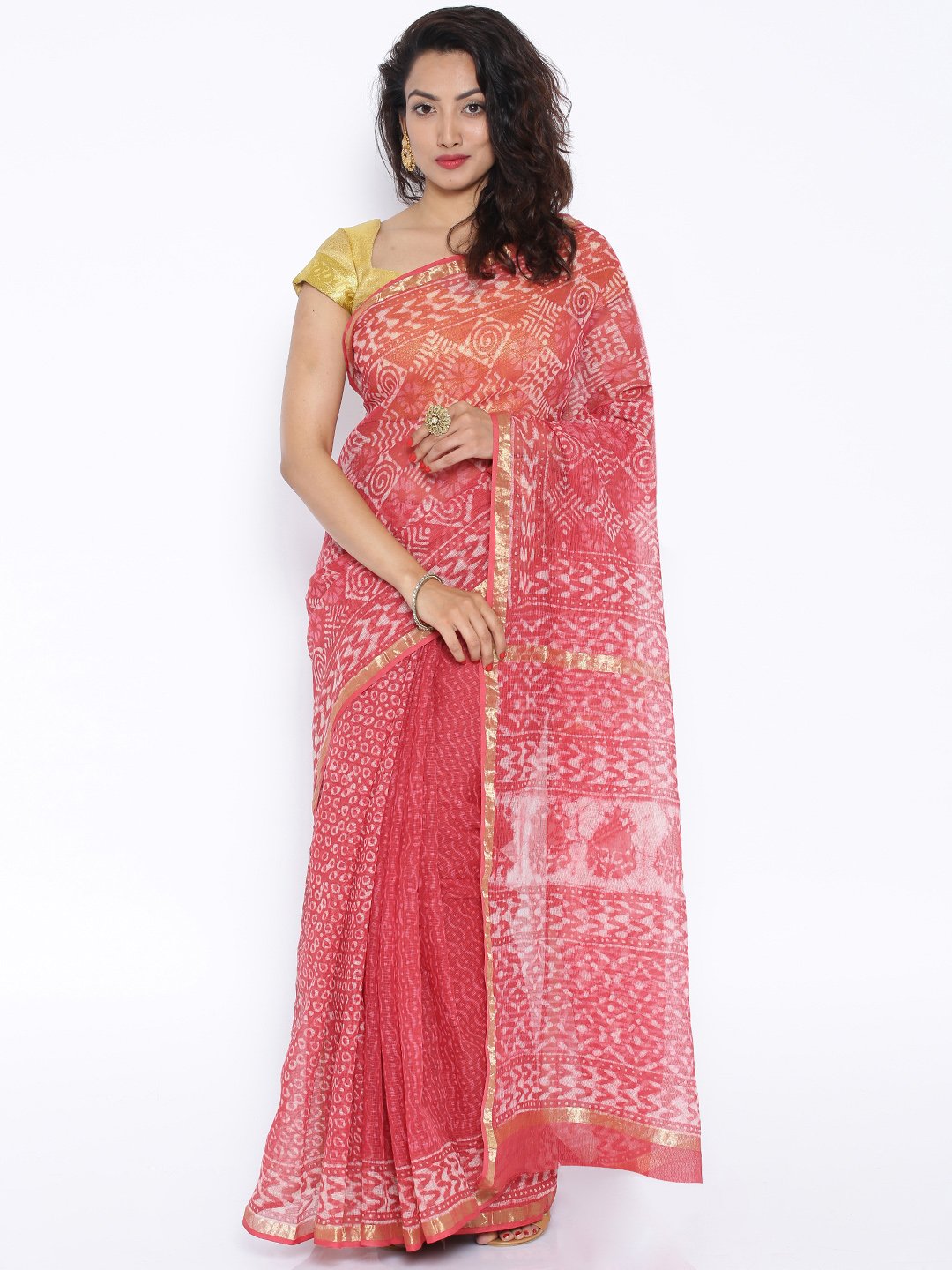 20. Bengal Tant
Popularly worn by Bengali women, a typical Tant saree is as light as a feather and has a sheer quality to it. It has beautiful thick borders and red and white remain one of the favoured choices when the festive season is nigh.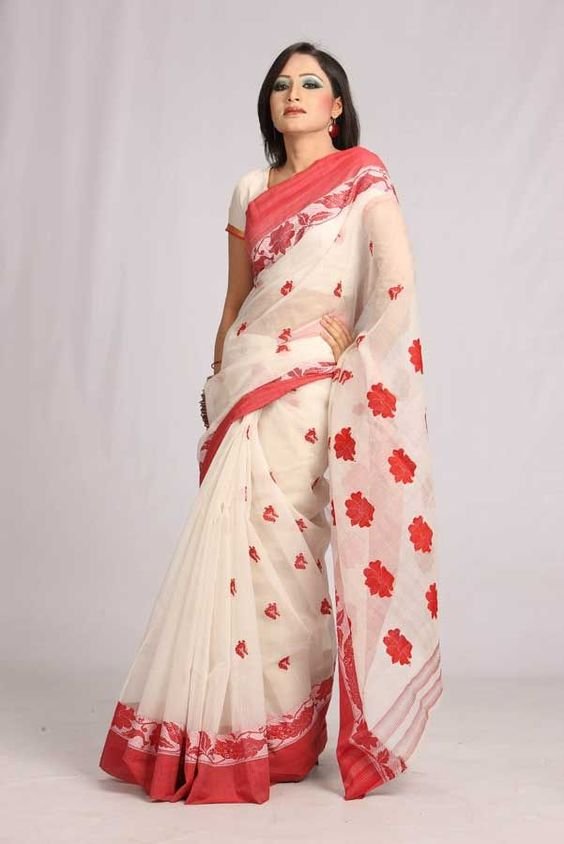 So, what are you going to drape this festive season?