White has its own charm. It makes you look super fresh and fashionable while keeping it low-key. Stepping out all-white gives you a crisp and classic look that is both versatile and can fit in all kind of occasion. Be it your regular office day or an evening out with bae, ace the tonal look in style. 
1. Step Inside Your Work Day In Those Whites Of Yours
White is a color symbolization of subtleness and when dressing up for a workday, white helps you keep it simple yet powerful. Take out from your closet that wide-length pant or palazzo in the shade of white and match it with a slightly different tone of shirt and same tone of over-coat or waist-length blazer. Add a pair of studs or small earrings to give a more vibrant statement.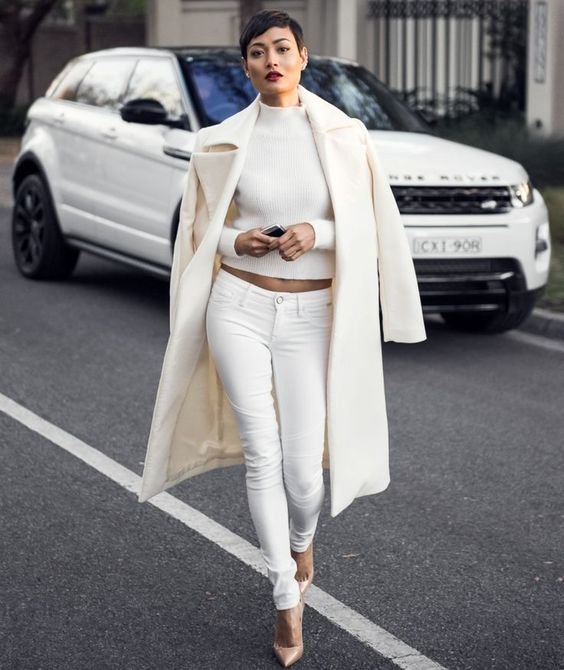 2. How About An All-White Look On That Date Night With Bae?
I know that date nights with bae are super important for you and girl, I want you to look mesmerizing. Now you can choose from these two options based on what mood you are in that time. If you want your man to feel your comfy and casual side, grab a white jumpsuit and pair it up with medium-size white or silver earrings. And if by any chance you want to make him realize how lucky he is to date a diva like you, pick you a nice white dress that flaunts your curves well, and bring it on point with a pair of white kitten heels.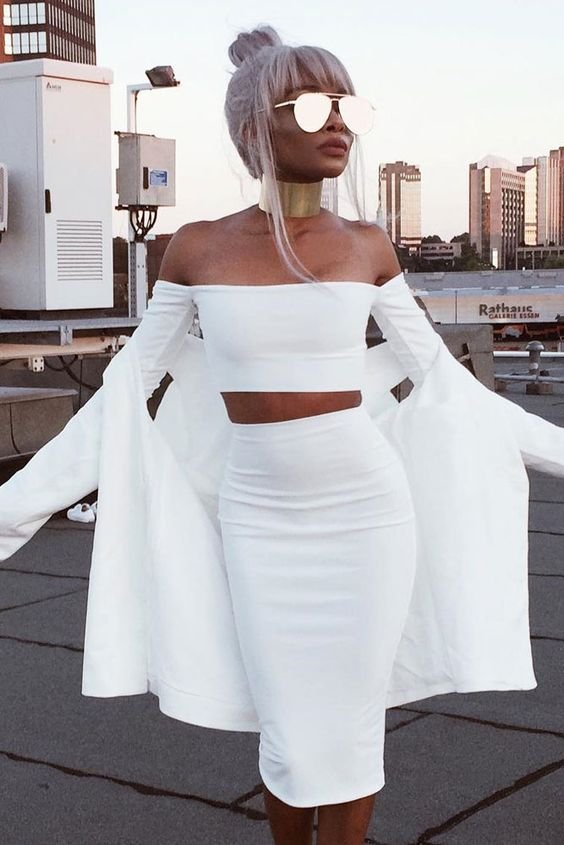 3. Slip Into Your White On That Day Outing With Your Girl Gang
Family get-togethers and day outs with girl gangs are all about being easy, peppy and natural. Let your outfit also reflect it. Slip into those white skirt of yours and pair it up with a plain or white base, semi-printed shirt. You can also make this cool and casual look turn into a boho avatar by simply wearing some silver jewelry with it.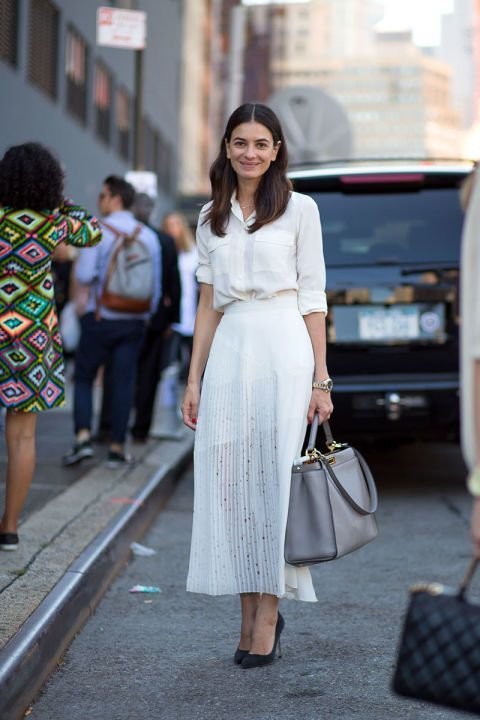 4. Give Your White The Chance To Make You Look Glam In That Posh Party
Be it those high-end client parties or just another day-time event, you can't look bad in a monochrome outfit. You can opt for a button-up maxi dress with a hat and by tying your hair in a bun and you are all ready to make a few head turns.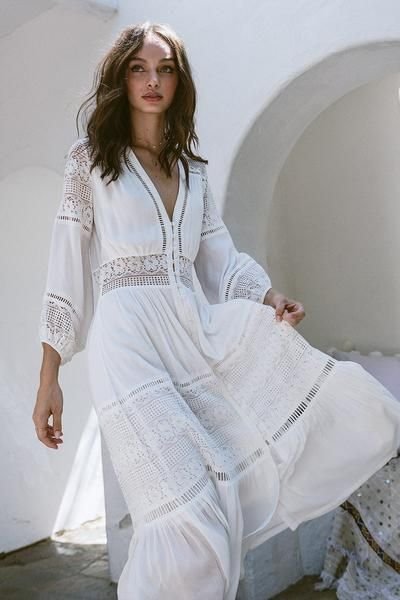 Because white makes it simple yet significant.