From America's first ladies, socialites to actors, celebrated couturier Oscar De La Renta shaped wardrobes of famous figures around the globe. In a career spanning almost 5 decades, the designer gave us jaw-dropping, stunning red carpet moments that are etched in every fashionista's minds. You will perhaps more notably remember the stunning gown, Amal Clooney wore at her wedding, which was designed by the late couturier. 
Oscar De La Renta gave fashion some iconic moments on the red carpet, here's taking you down the memory lane to celebrate the artist's talent extraordinaire. 
1. Ultimate Peachy
This pretty in peach number on Taylor Swift is to die for. With that extra deep V-shaped back, the gown folds in the right places accentuating her figure. What more could a girl ask for in a dress?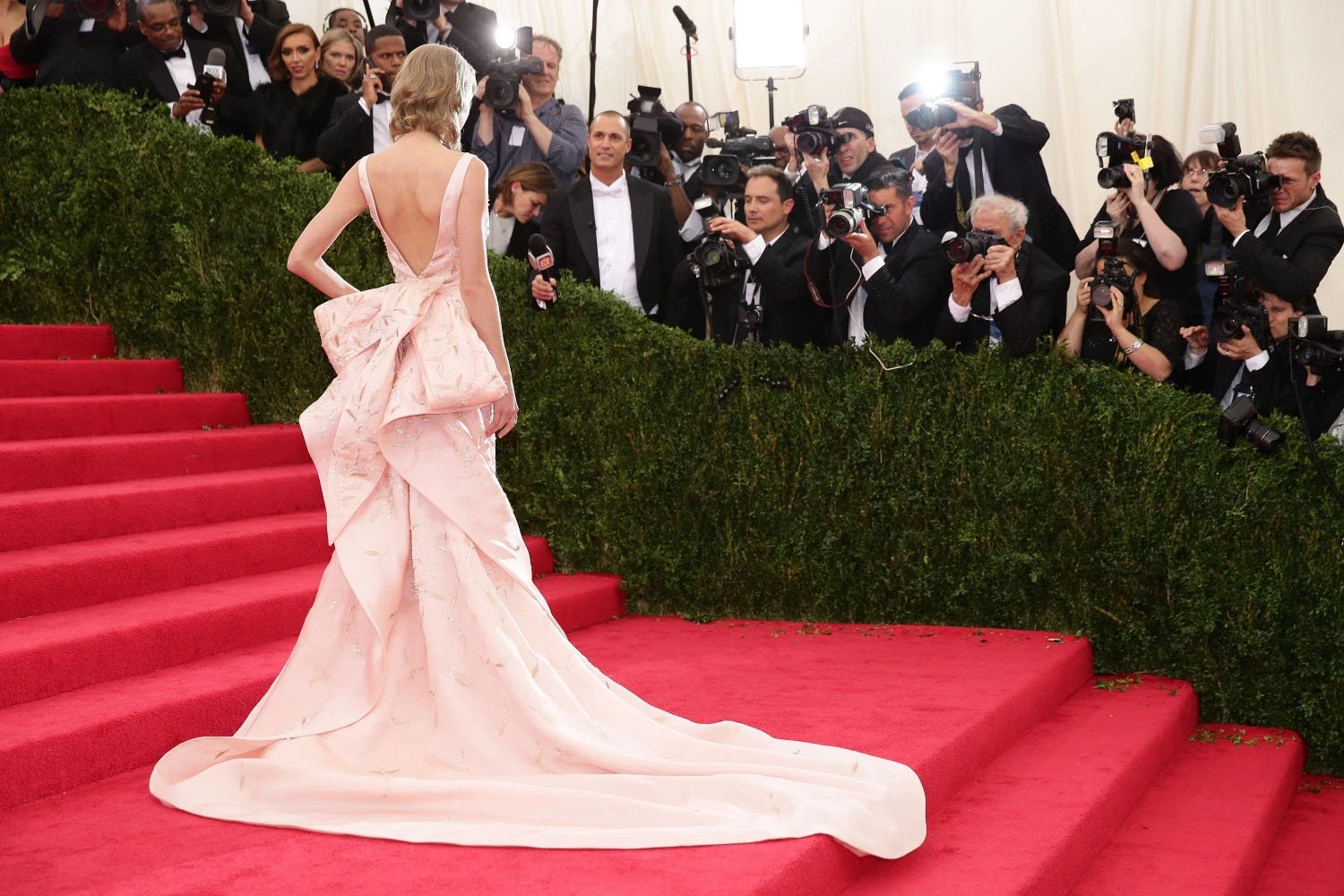 2. Working It Like A Queen
Freida Pinto is our heartbeat, only she could pull off such subtle Indian embroidery with flounces in her dress and still look like she owns everything she looks at.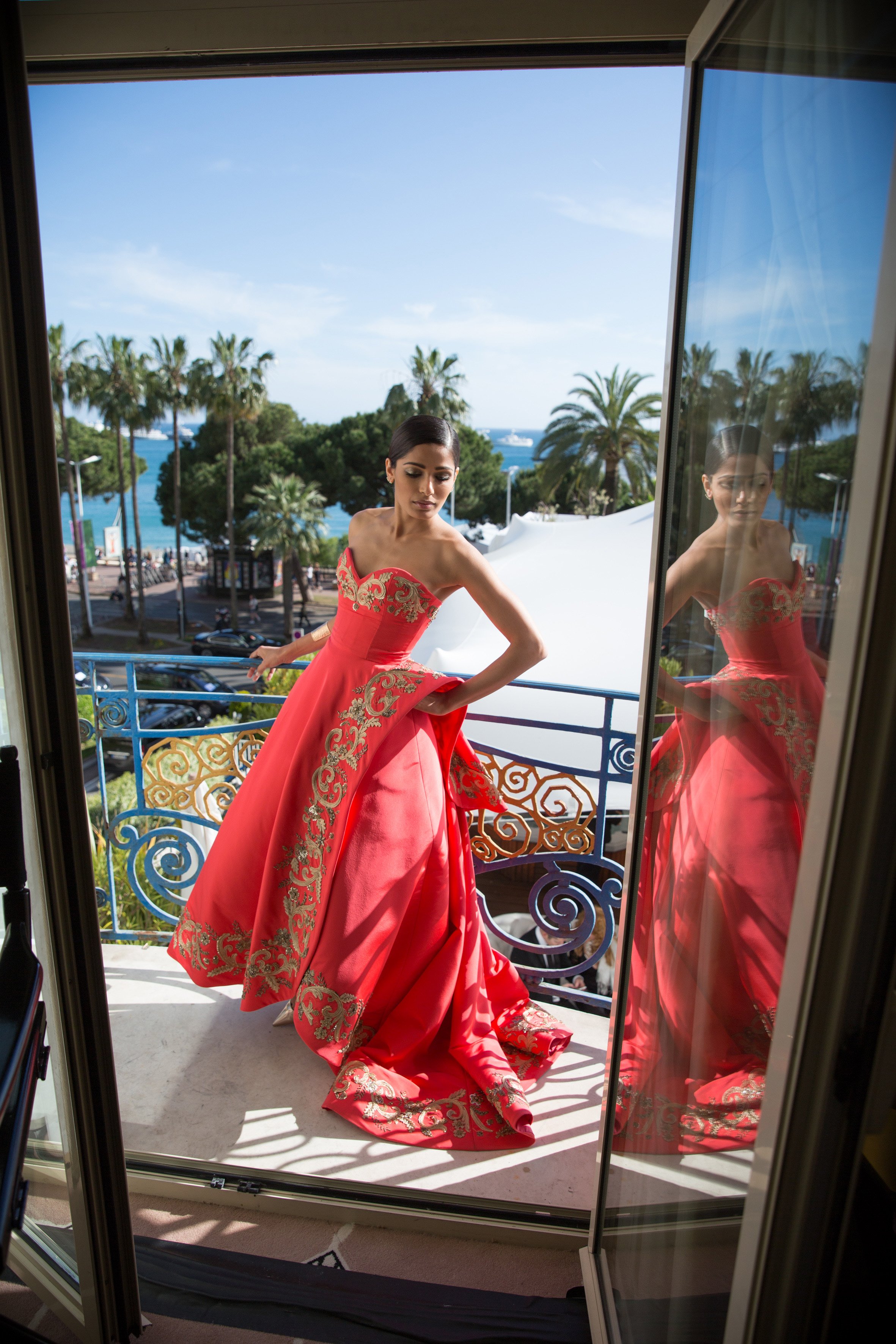 3. Fairy tale Bliss
If you have ever wondered what angels in the fairy tales you read look like, this is as close as you will get. The amount of sparkle in that dress just flares out into perfection.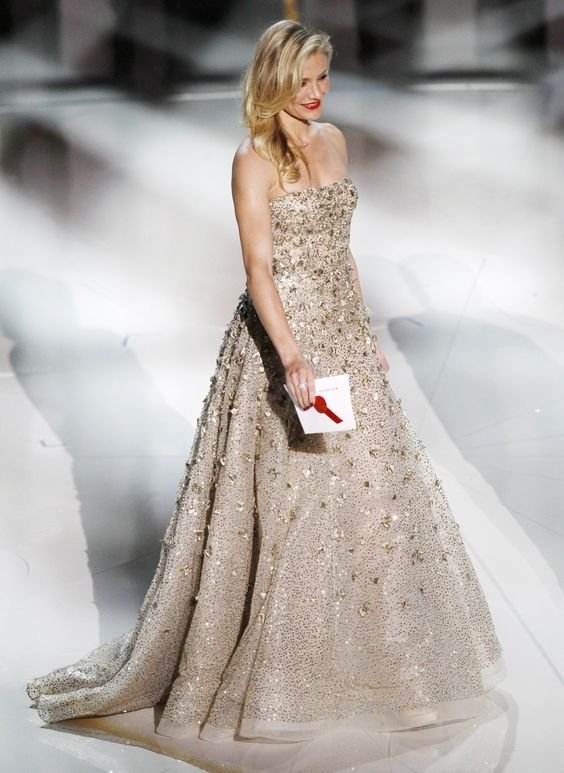 4. Enchanté
This gown looks like an enchantment was cast upon it. The sort that turns an average everyday girl into a princess, we love the gold work and the classy Hepburn look the gloves add to her demeanour.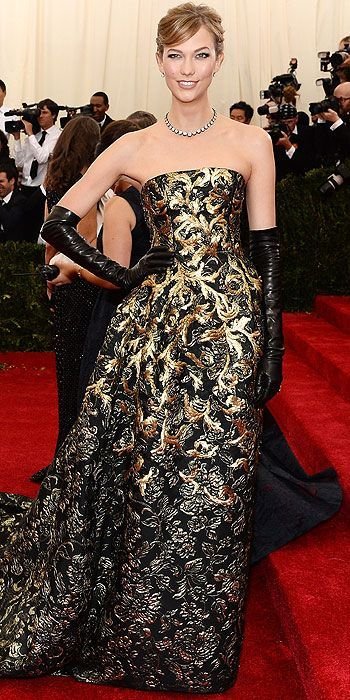 5. Elegance in a dress 
Emma Watson parades around in a gown that looks like an extension of a ballerina's outfit. Utterly breathtaking sequin work, making its way into frills and frills of elegance.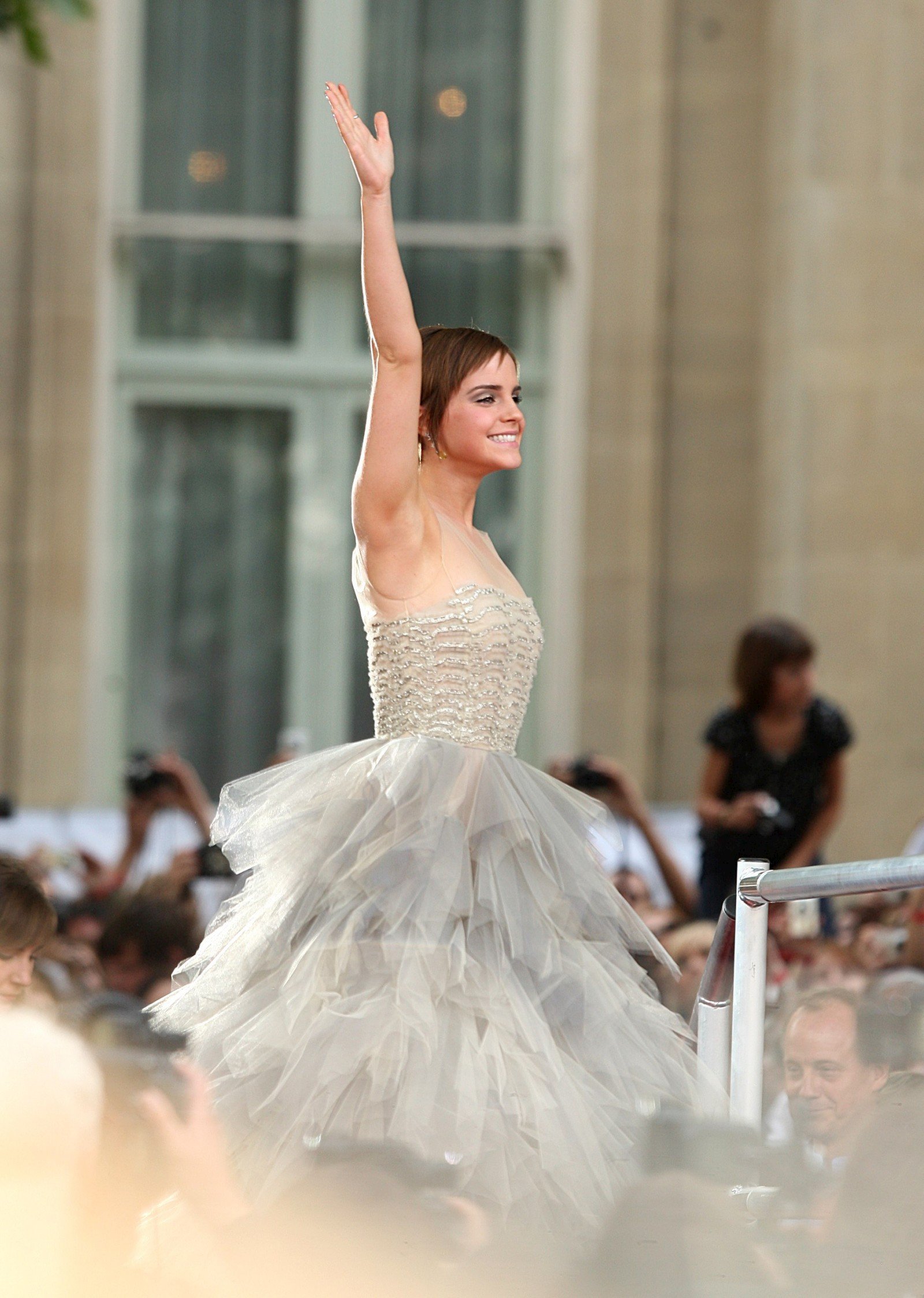 6. Dangerous Lady
This gown is a little more daring than most, for a girl who likes to walk on the sharper side of life. it plays with lace and net so tastefully that it's impossible to deny its appeal.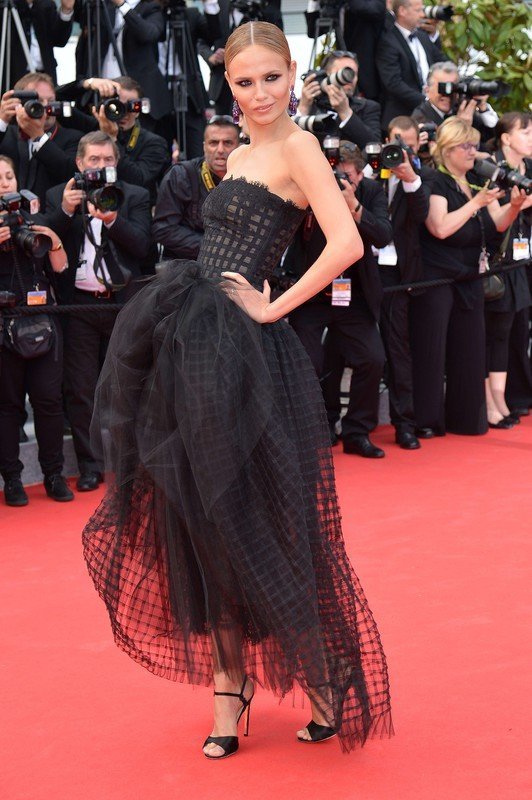 7. The Oops I Am Too Good For You
This gown makes a woman realise that she deserves all the attention the world can probably give out. A raunchy yet sophisticated piece like this deserves the double-takes every single time.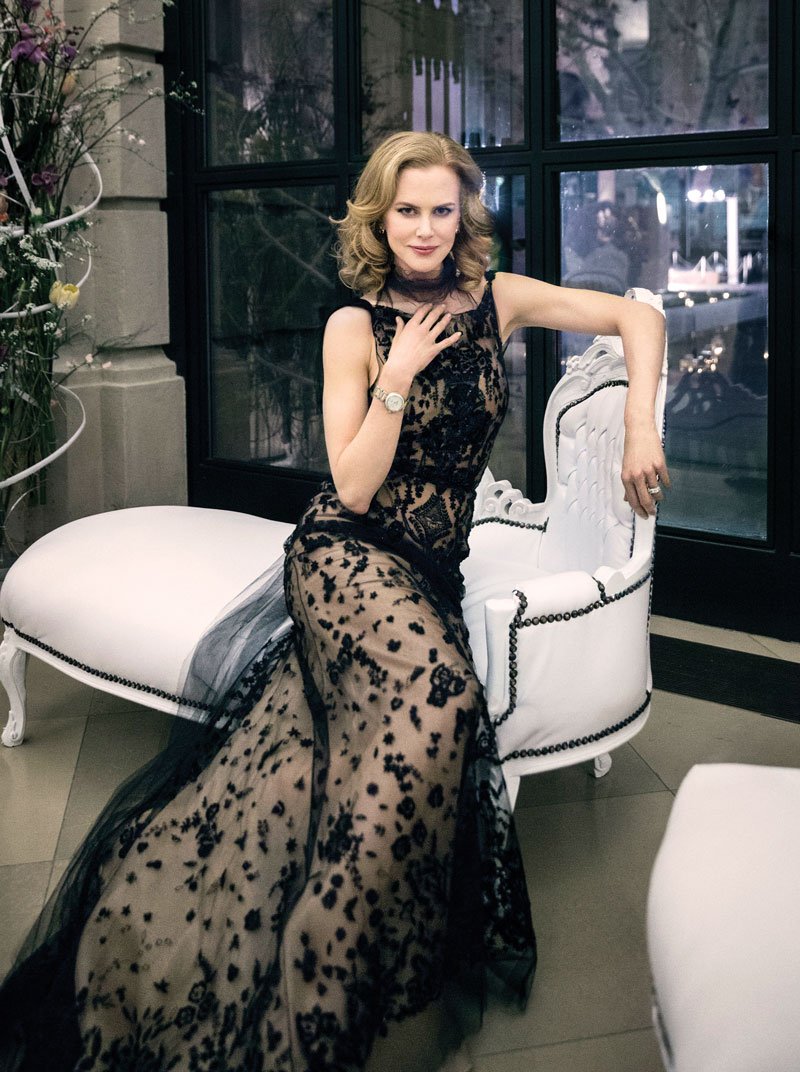 8. Throwing Shade Just Right
They say never look back but with a dress like this and a trail like that, you would miss out on all the envious glares as you walk past.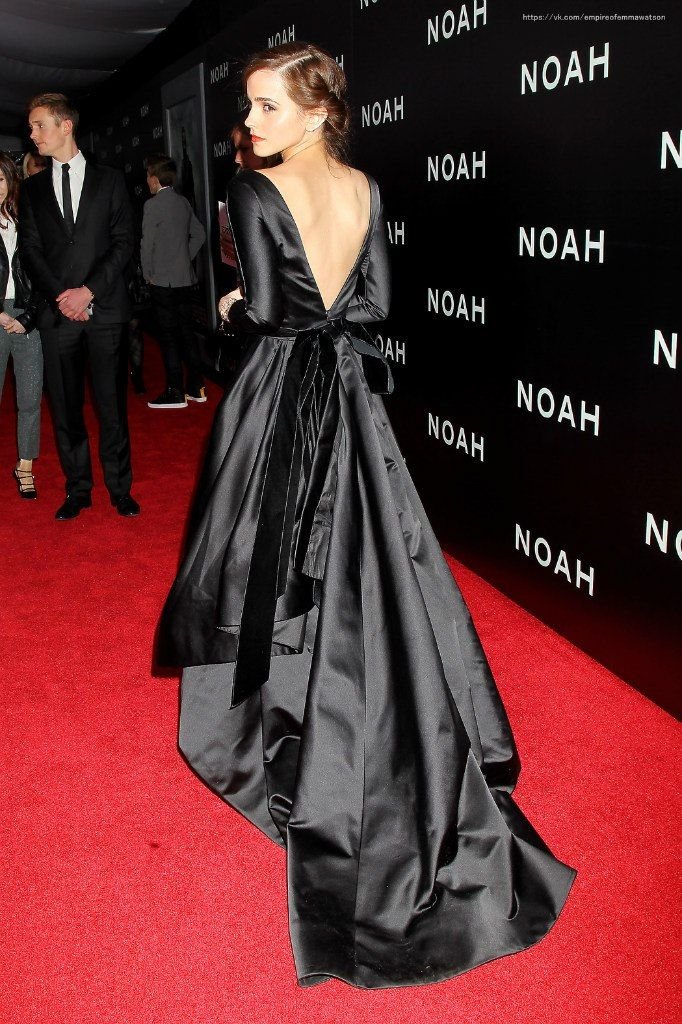 9. Diva-ing It Right
We worship Carrie Bradshaw and in real life, the fashionista lives up to her on-screen image. This stunning dress, signed by the creator himself makes you wonder if this diva might just lose a shoe on that staircase.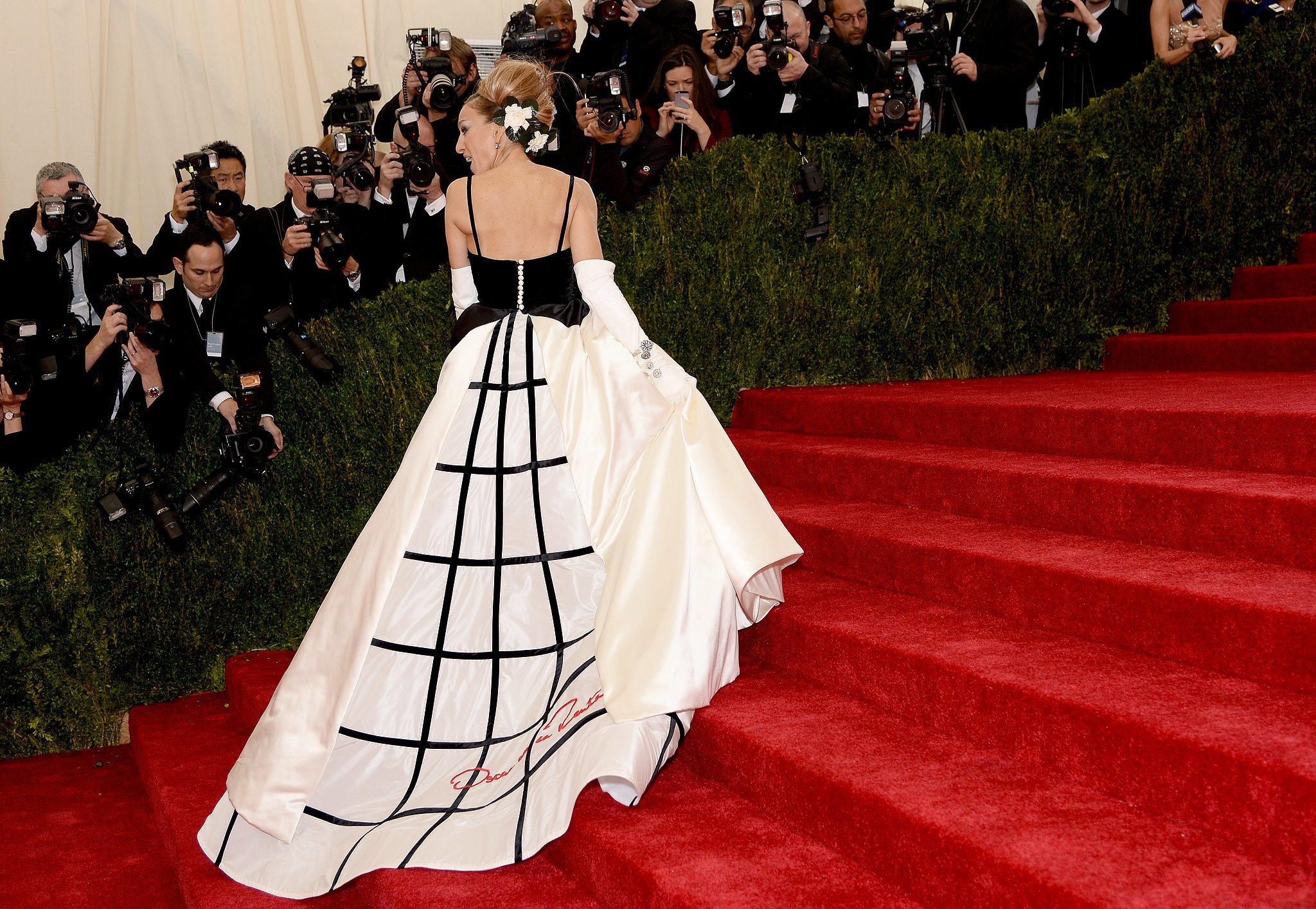 10. Falling In Love With Frill
This silver grey dress that Amy Adams wore to the Oscars in 2013, was in fact inspired by a black and white photograph. The powder-blue shade of the gown and tulle embellishments made it one of the most memorable red carpet gowns in history.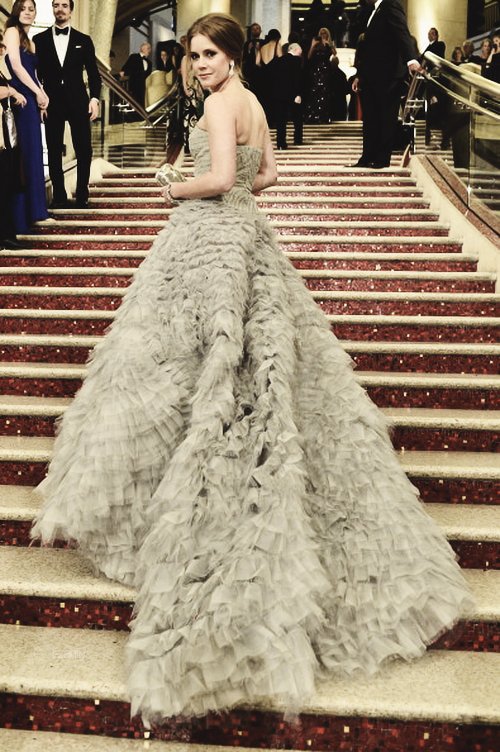 11. Star-Shine
Jennifer Garner's shimmering smile is matched with this lovely sequin dress that looks as though Oscar de la Renta himself picked out stars to add the shimmer to her shimmy.
12. Ruffle it up
Whoever thought that a little ruffle could go such a long way? They add a sense of delicacy even as they flare out into wider ruffles at each curve.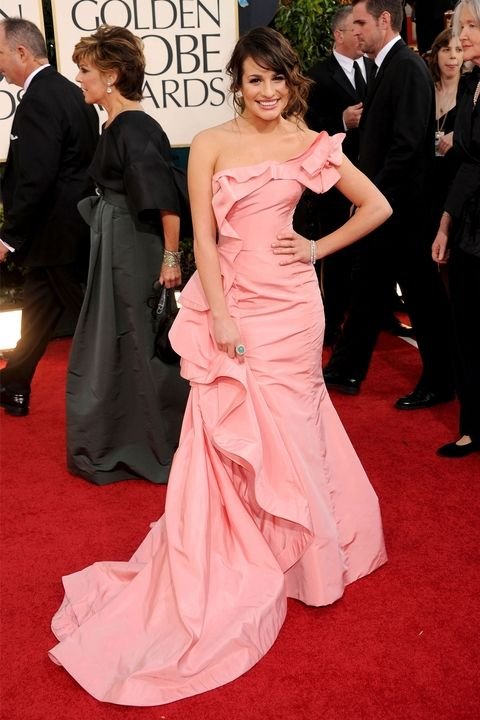 13. Señorita Salsa
The way this dress loves Anne Hathaway makes you hope she would break into a flamenco and just steal our hearts with the red flame she looks like.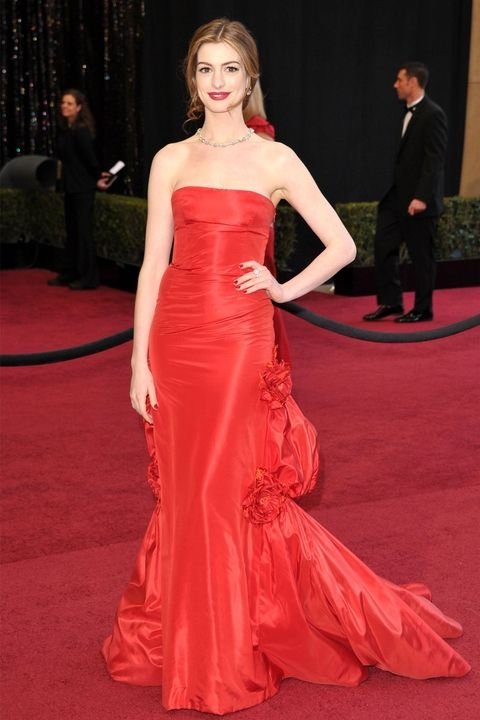 14. Lace It Up Please
There are a few things that make a woman feel sexy and No.1 on that list is lace. Nothing leaves just enough to the imagination like a woman clad in lace. Oscar de la Renta played his needle right.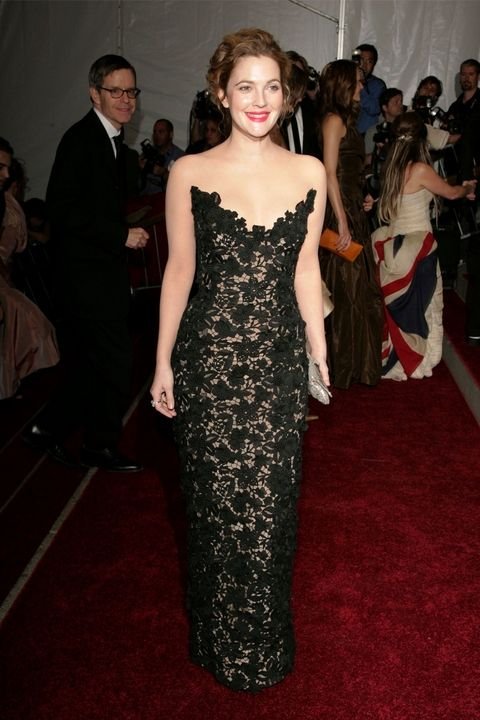 15. Modern Day Belle
If Belle from Beauty and the Beast walked the red carpet, then Oscar de la Renta has envisioned exactly how she would grace the world with her dress full of sunshine.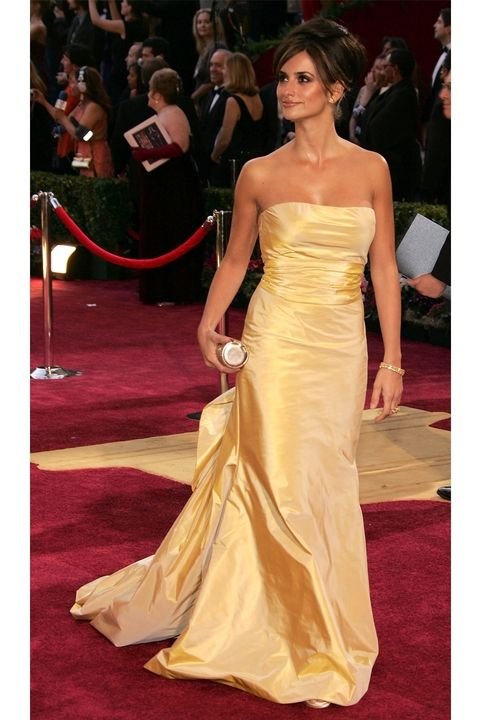 16. Pixie Princess 
The dress is subtle and suave. Simple yet looks like it's been sprinkled in Fair dust and pixie hands have sewn it in place. Such delicacy in a colour as royal as cream. It blends right into her.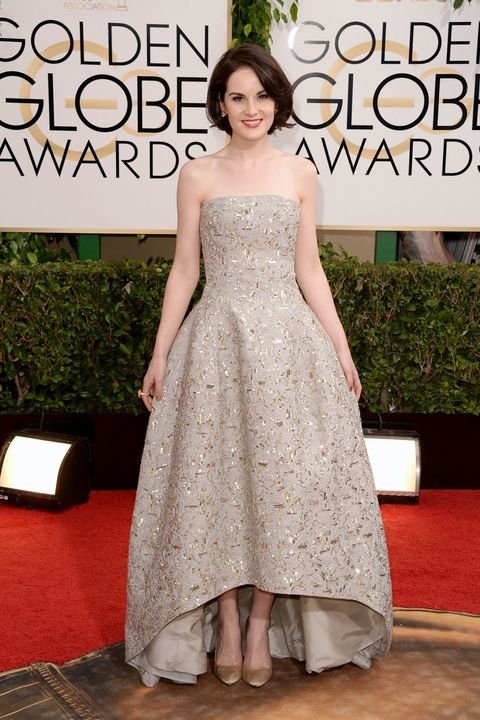 17. Mermaid Dazzle
The stunning shine on the gown can only be explained by how mermaid's scales might glimmer when touched by sunlight. The tucks that make a bow are beauty to behold. Kind of like sea shells, wouldn't you agree?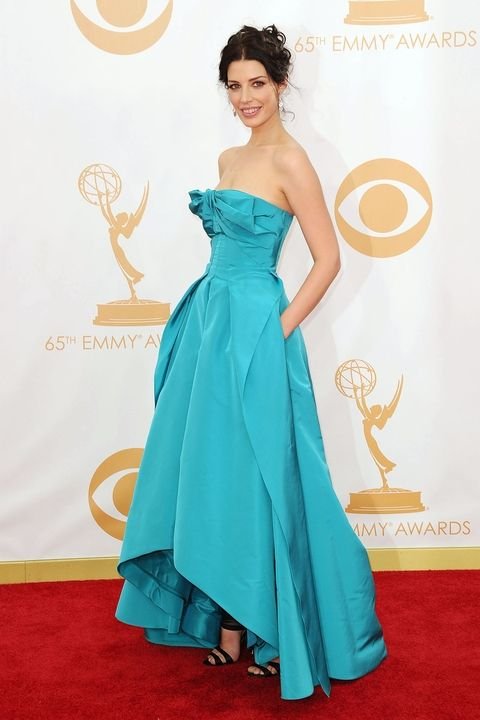 18. Playing It Chic
Can't you just imagine yourself walking into a work event looking as fine as you can in this semi-formal gown? That dress promising you more than just awkward conversations.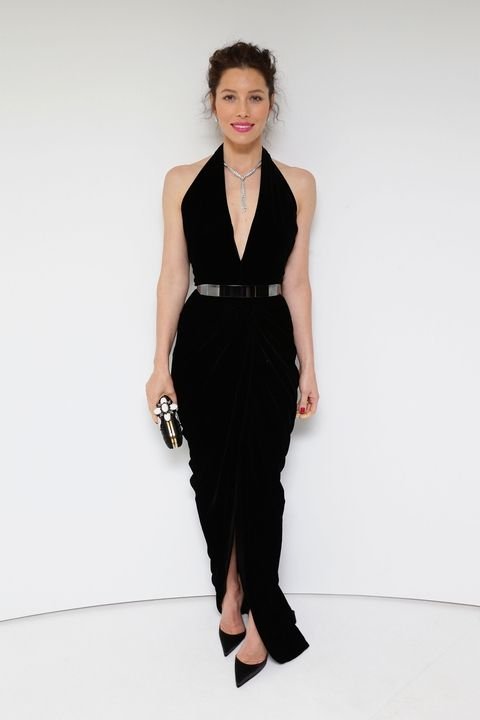 19. Puff-It-Right
Puff sleeves are a nightmare, They are the one monstrosity that will have most designers running for the door but not only did he do it, he did it so well that the gown is dreamier than anything puff-less.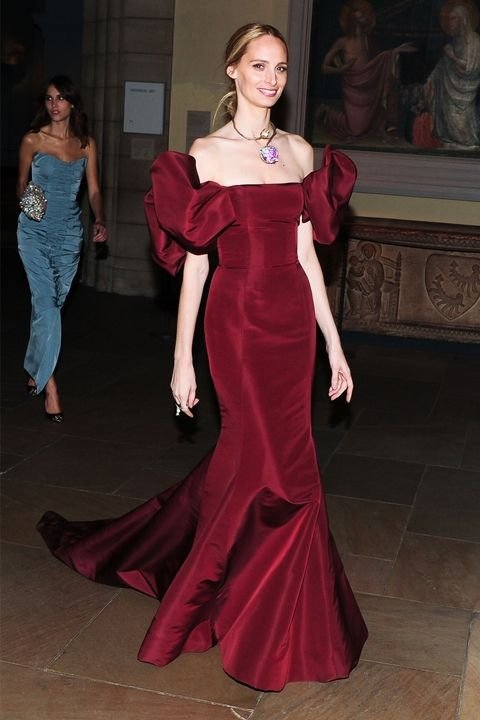 20. Vision in white
She may have stolen George Clooney's heart but her wedding dress stole ours.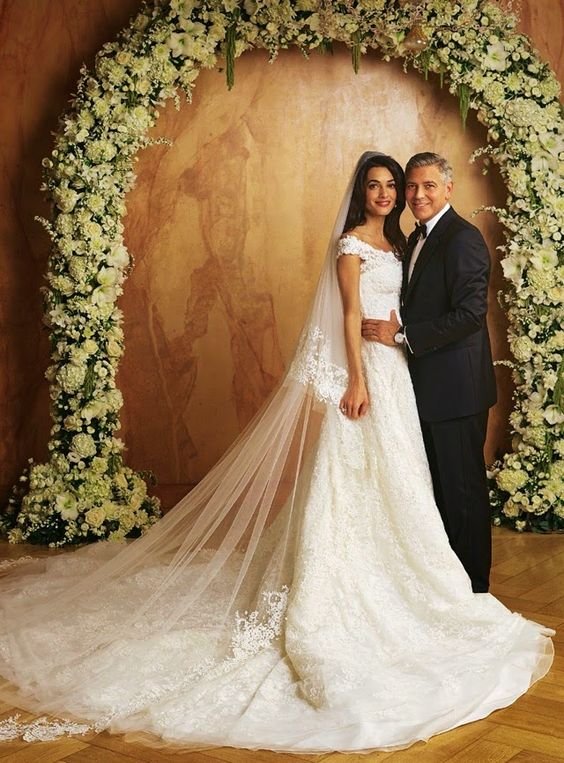 21. Dazzling in red
Not technically a red carpet look, but this required a special mention nontheless. Aishwarya's Cannes style has evolved exponentially over the years. This maroon De La Renta gown, which she wore during a movie promotion at the festival, is understated but dazzling, matching her effortless style.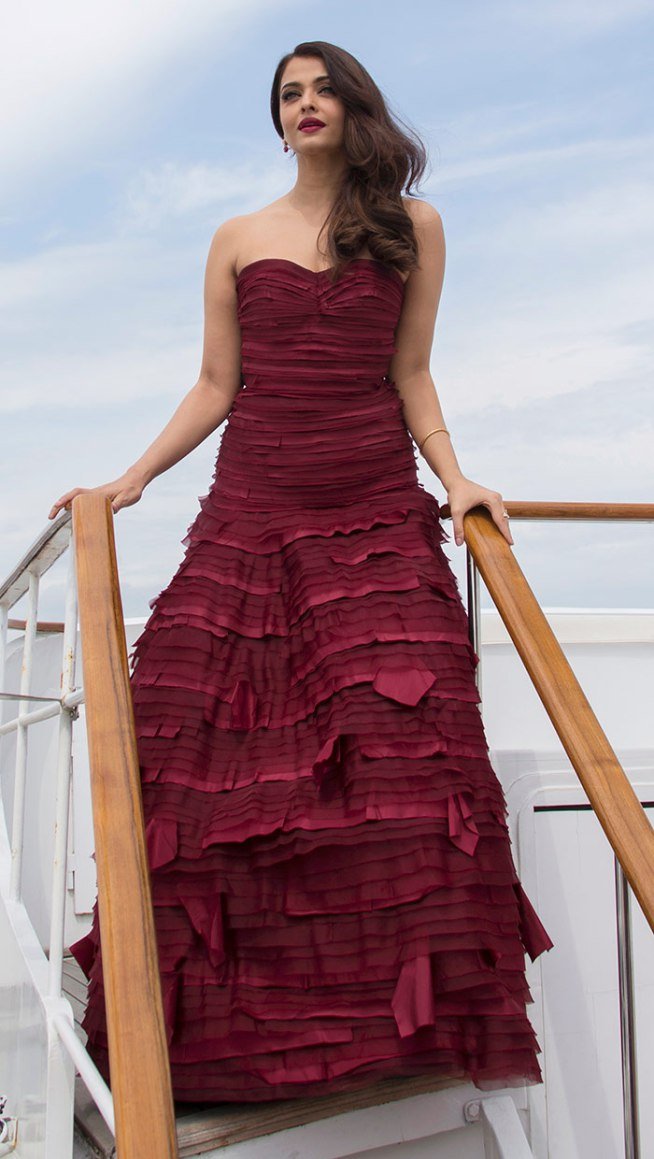 Truly breathtaking moments, crafted by Oscar De La Renta, the man who knew how to make women look and feel beautiful.