Quick question: What's the one cricket tournament in the world that goes beyond cricket, deep into the glorious realms of glamour, fashion and overzealous celebrations? We're obviously talking about IPL, or to be specific, the 10th season of IPL that is fast proving to be nothing less that the fashion ramp where trends are curated.
But before anything else, take a look at this tweet from Rishi Kapoor:
IPL. Why have most Cricketers grown a beard like Virat Kohli.m? His talent has made him what he is,not the facial growth! Think Gillette!

— Rishi Kapoor (@chintskap) April 16, 2017
Rishi Kapoor wasn't the only one though. Even Shashi Tharoor recently questioned why every Indian player is sporting a beard and that it's almost as if it's their 'uniform'. Not just that, in a recent online poll, 85% Indians failed to recognize the faces of their beloved cricketers.
Here's a picture from the poll: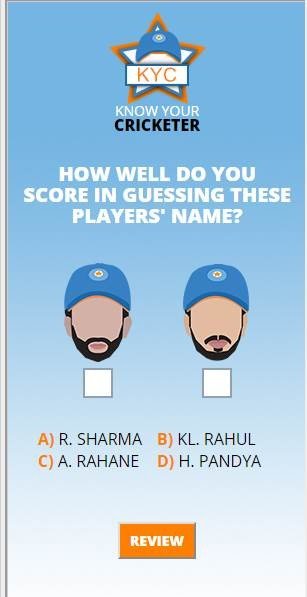 And it actually looks like the Indian Cricket team has taken these comments by Rishi Kapoor and Sashi Tharoor and the results of the poll to heart.
Start The Show!
It all started with sir breaking the dressing room monotony and the country's beard fascination with his #BreakTheBeard look that stands tall on style quotient and uniqueness!
As sir's post would suggest, he was facing some 'Dressing Room Confusion' (suggesting that they all looked the same with the fuzz) and starting to get bored with his old, bushy beard. Sir rocking a Van Dyke, like only sir can, has created a new benchmark! I mean, if you want to keep a beard, keep it stylized like the Rajput Boy!
Hardik follows suit! But with his own unique beard style!
Hardik Pandya seems to be convinced that there IS a DRESSING ROOM CONFUSION. His post from last night, dedicated to Sir ("Jaddu" as the team calls him) following his #BreakTheBeard only proves that. I mean, what a dapper guy. He revealed his new look in absolute flair!
The captain of Mumbai Indians was next!
Rohit Sharma got ready for his match against Delhi with such a fresh change! No more fuzz, only sleek, smooth and clean is making Sharma set new benchmark for the Indian Cricket Team.
Apart from these Indian players, a certain KIWI is also upping his style game. 
Recoome! (Better known as Mitchell McClenaghan)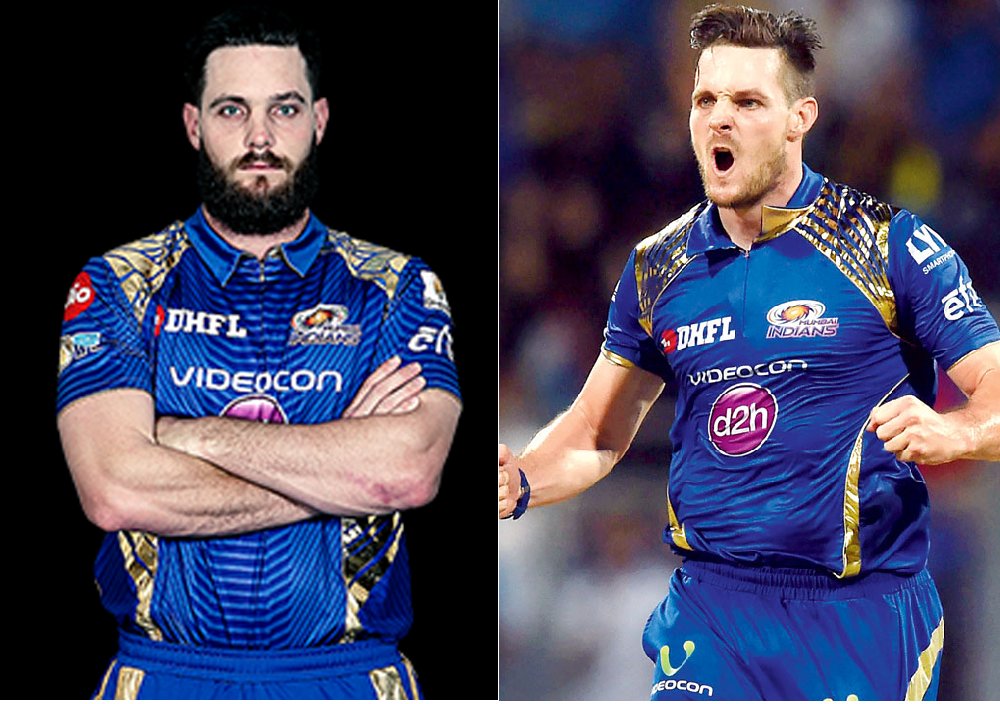 When I found out Mitchell McClenaghan's nick name was Recoome, I suddenly had this newfound respect for him. That respect only grew when I saw how he finally cleaned up his act and got rid of all that face fuzz. Isn't the guy on the right much better looking? 
So, then, do you think we will get to see a 'new looking' and 'stylish' team by the end of this IPL season? We are closely following what we're now calling the 'Stylish Premier League'! 
Stay tuned for more updates!