If you're bored of your faded, ripped or distressed jeans already, I have found something you would want to move onto. Don't believe me? Here, have a look at American clothing firm, Nordstrom's latest superbly stylish and 'unique' fake mud jeans.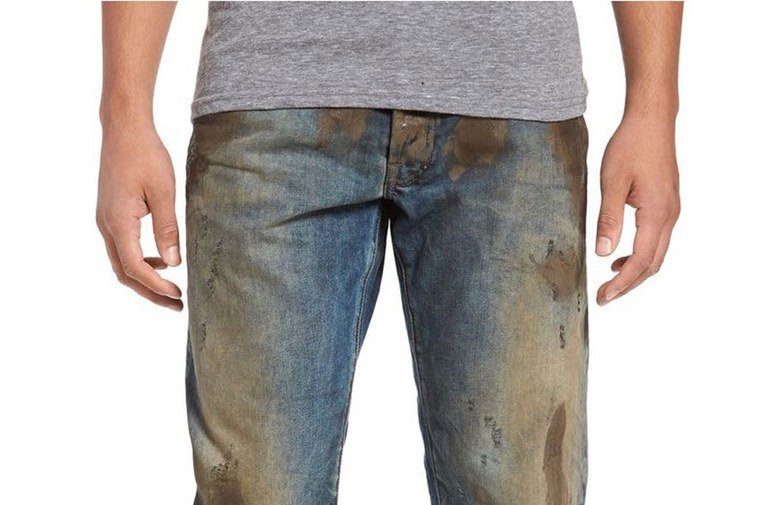 Here's how they look from every angle.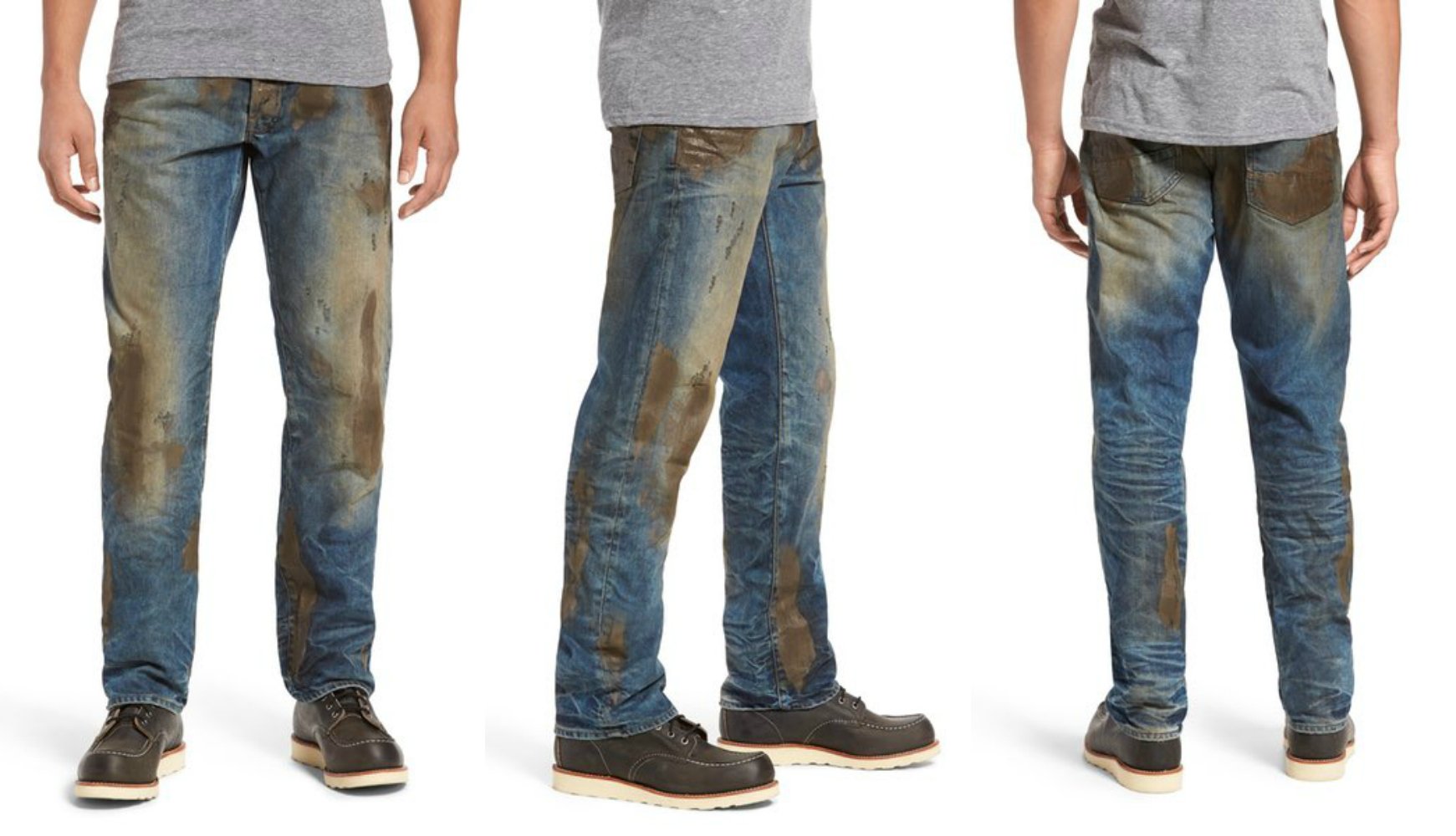 Take a closer look.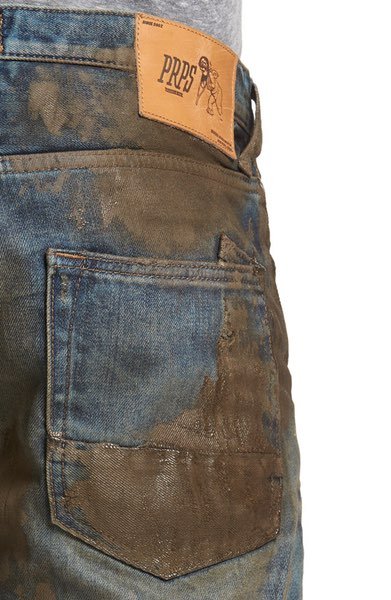 Yeah, this isn't the image of your jeans that has been lying in your laundry bag for a month now, this is actual fashion stuff. And it's all sorts of luxurious, for instance, it costs $425 or roughly 27,000 in Indian currency. Yep! That much for dirty jeans.
The pair of jeans is guiltlessly called "Barracuda Straight Leg Jeans" and here's how it is described on Nordstrom's website:
Heavily distressed medium-blue denim jeans in a comfortable straight-leg fit embody rugged, Americana workwear that's seen some hard-working action with a crackled, caked-on muddy coating that shows you're not afraid to get down and dirty.
So, basically they are saying that the cost of showing that hard-worker in you is a whopping ₹27k? Well, cool only if it works for you. I mean mud on jeans can be hot AF, if you know what I mean. 
But Twitter, like always, is having quite a muddy field day. Scroll on to see for yourself.
Hitting the nail right on its head, Mikey.
Faded jeans with holes in them used to sound like the dumbest idea of all time, so fake mud jeans will probably make billions. @Nordstrom

— Mike Welch (@RealMikeWelch) April 25, 2017
These pair of muddy jeans are going viral after Mike Rowe of Dirty Jobs, a popular American television host and narrator, ranted about them on Facebook. He called out Nordstrom for being completely inconsiderate by sending a troubling message through these expensive jeans.
Well, 30,000 is a steep price to pay to be fashionable but, you can almost just pick up that muddy jeans lying in your laundry bag for a month and wear it, for free!
And then, there are other ways.
Who on earth goes out and buys a 500$ pair of fake mud jeans from Nordstrom when you can get a cheap pair and drag them through the mud?

— Ryan (@Ryandizzl3) April 25, 2017
This is not the first time, the clothing firm has come under the ire of netizens for their bizarre fashion products. Case in point: Knee window jeans.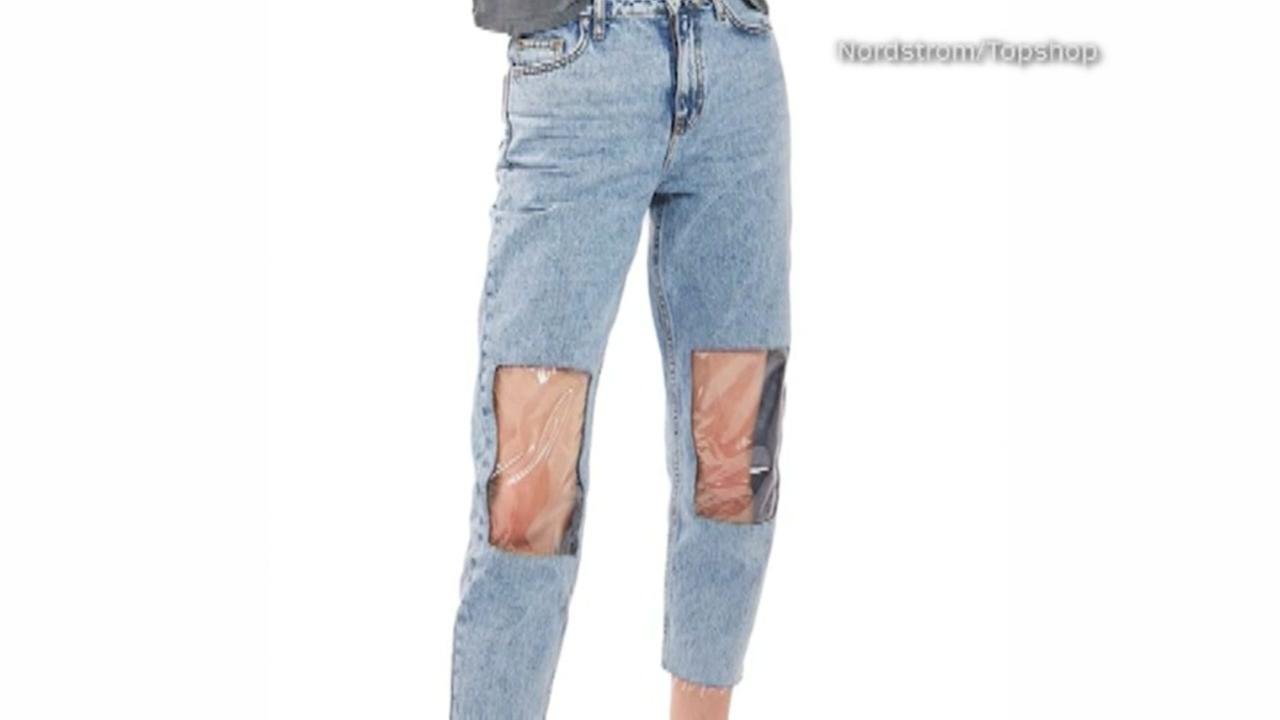 The question really is, will YOU buy these jeans?