There are some people who always manage to appear effortlessly chic, irrespective of the time of day. For me, these people have invariably been my college mates and colleagues, the ones hailing from North-East India.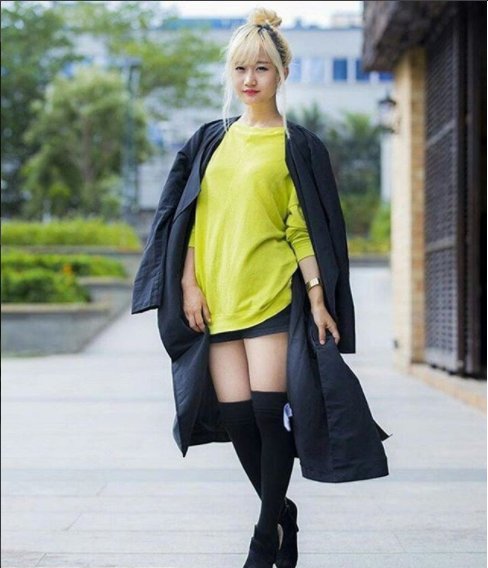 In college, all of us were champions of rolling out of bed and walking to class and then, there were my friends from North-East who even made rolling-out-of-bed look like an art form!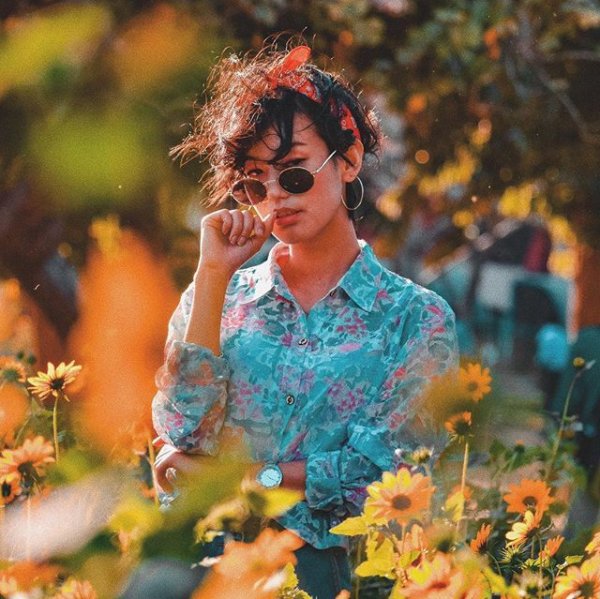 From being the queen of all things casual, to sporting classy and feminine looks, on-point fashion is just one of the many things where North-East absolutely rules in India.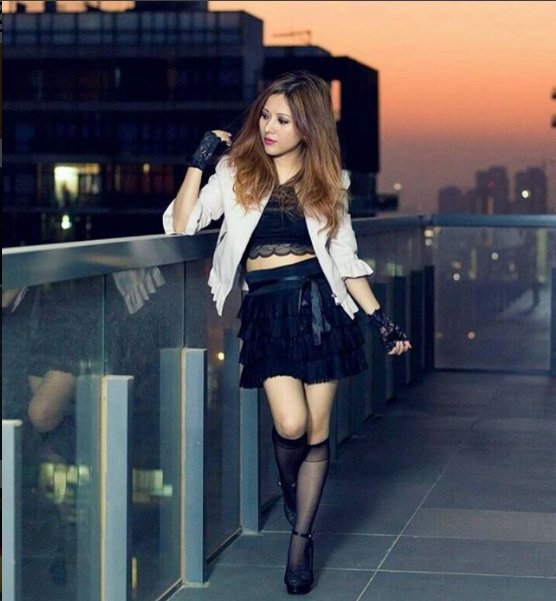 The diversity of their fashion sense is best explored by these fashion bloggers. Each of them has a unique approach to fashion, and we all stand to learn a lot from their style! 
For the lovers of all things quirky and edgy.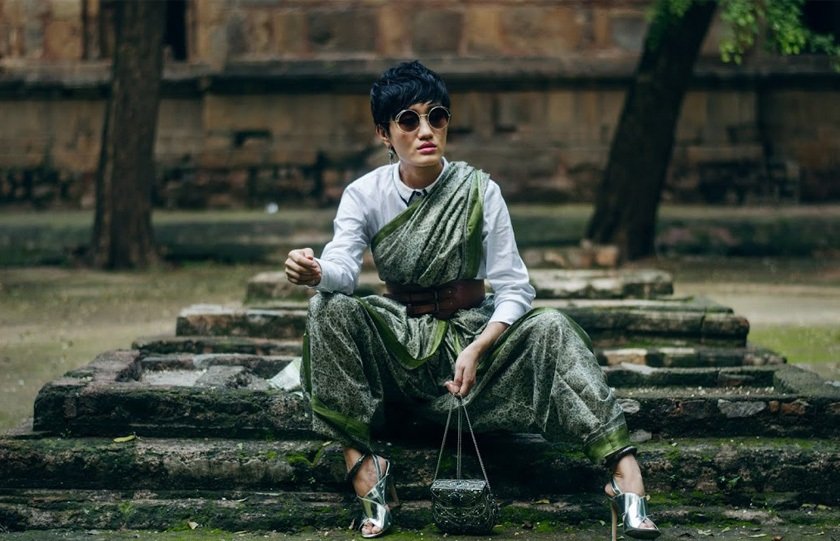 It is more than just the accessories or clothes they pick – it's about the way they drape even the traditional saree, that makes them stand out! 
1. Aien Jamir, Nagaland: Fashion & I
Aien Jamir, from Nagaland, is one of the most popular fashion bloggers in India today. Her blog, Fashion & I, began in 2009 as a style diary.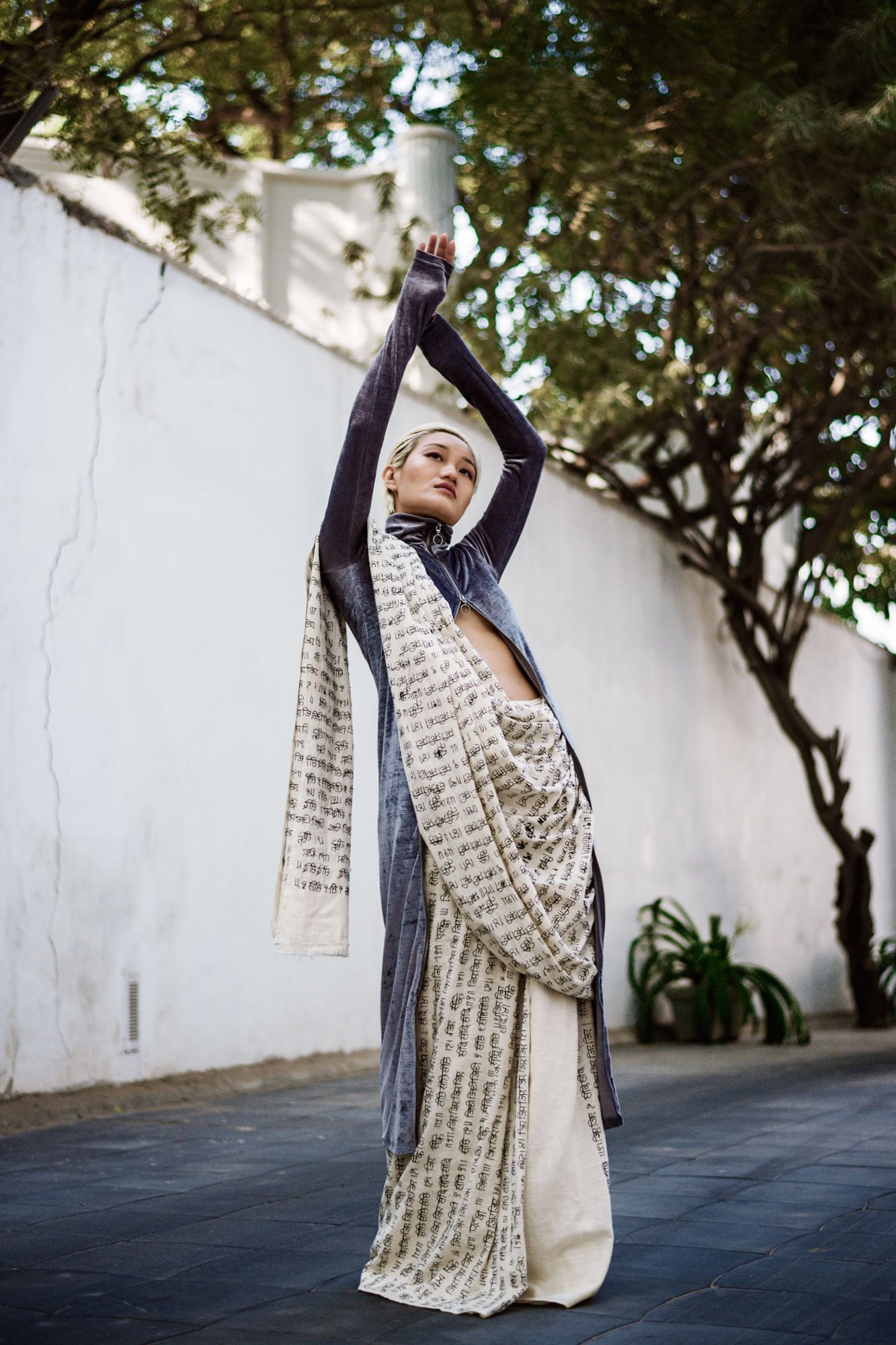 Today, it features a diverse range of styles and the different designers and brands she's collaborated with.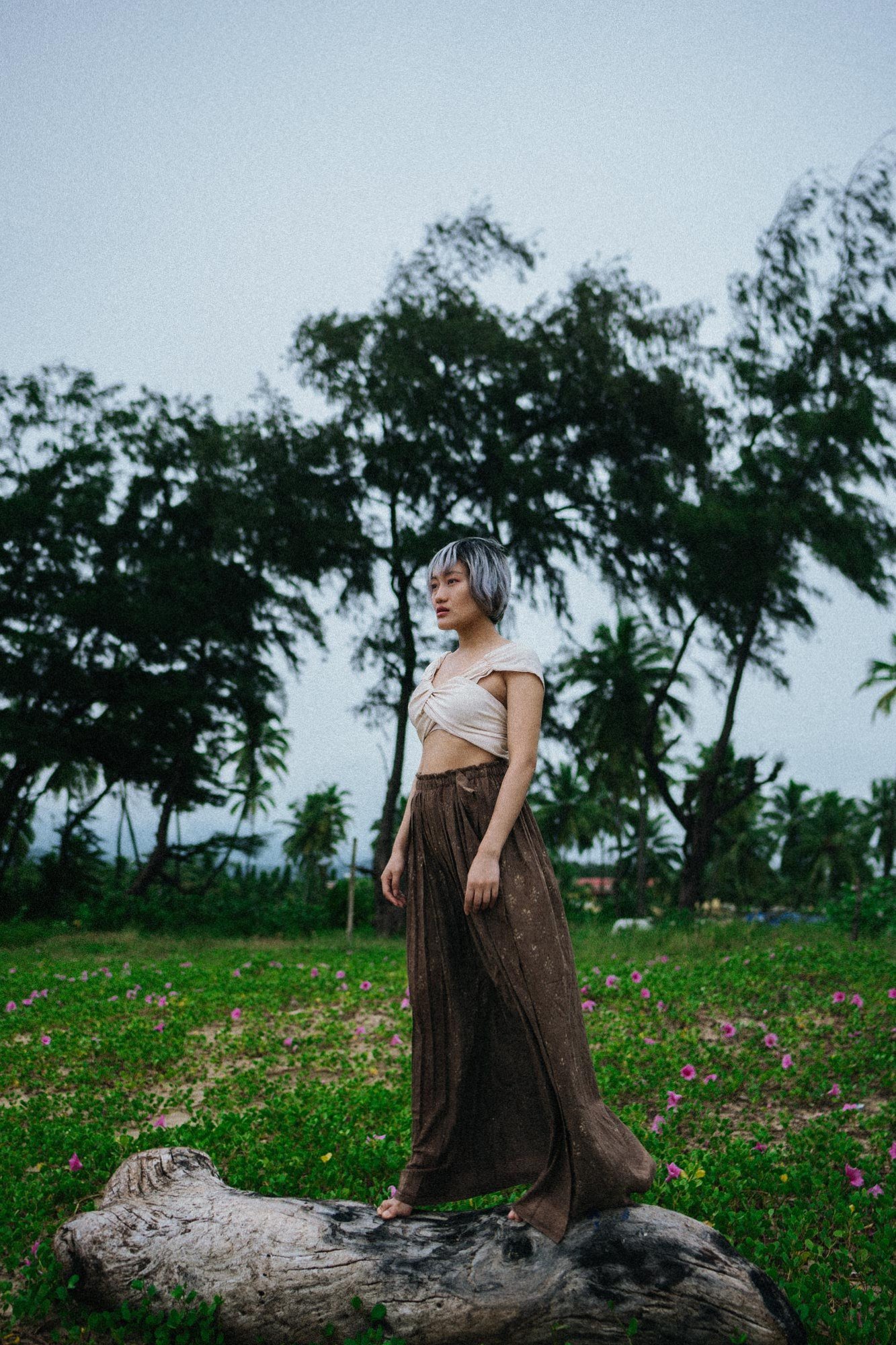 She's been featured in Vogue, Cosmopolitan and Elle, among others. She also has an online store, AJ-store.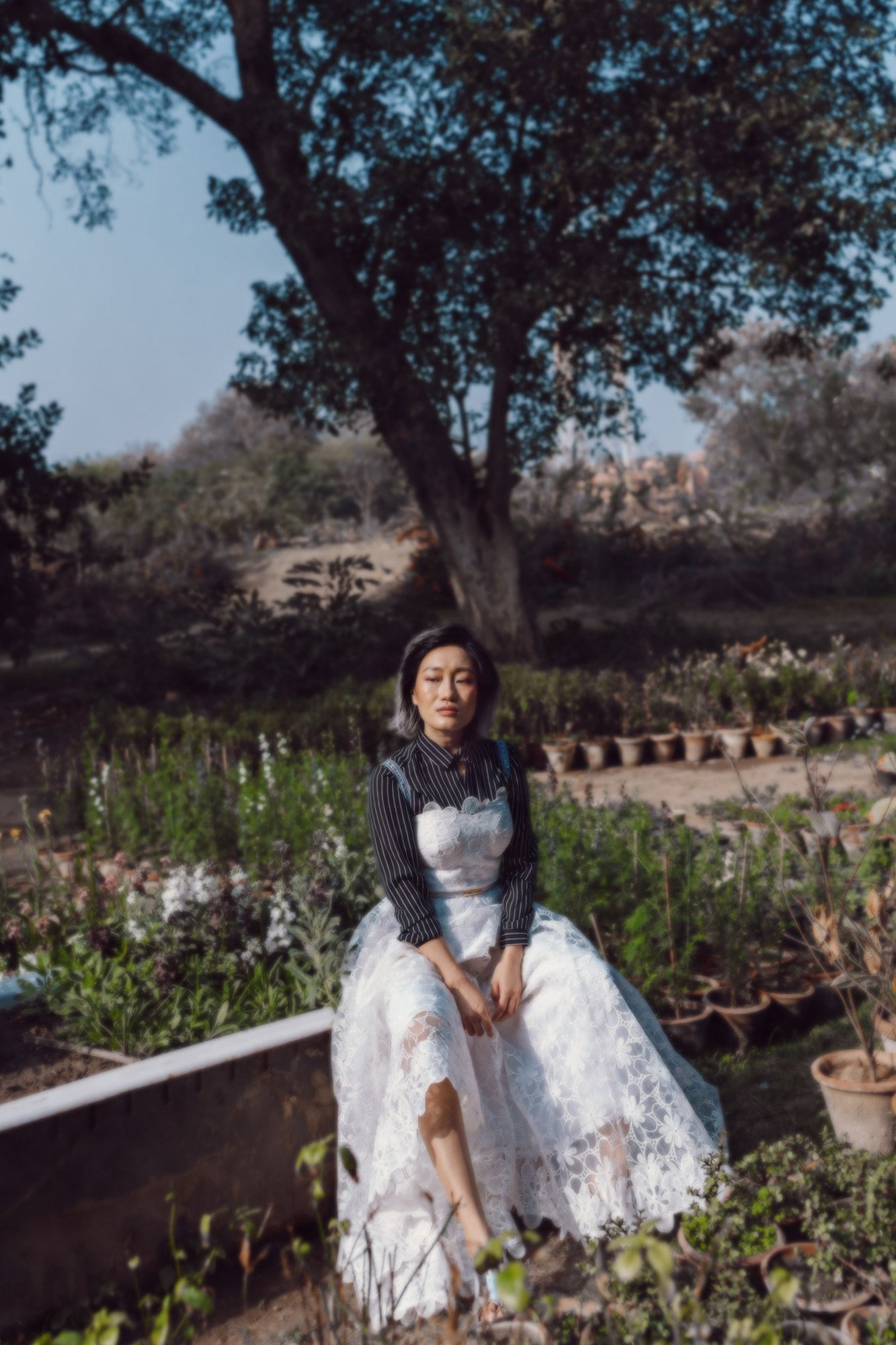 All images from aienjamir.com.
2. Nilu Yuleena Thapa, Darjeeling: BIG Hair LOUD Mouth
The first thing you notice about her appearance is her hair – which she loves experimenting with! In fact, the blog name, BIG Hair LOUD Mouth is because of her interest in bold lip colors and her ever-changing hair color or hairstyle!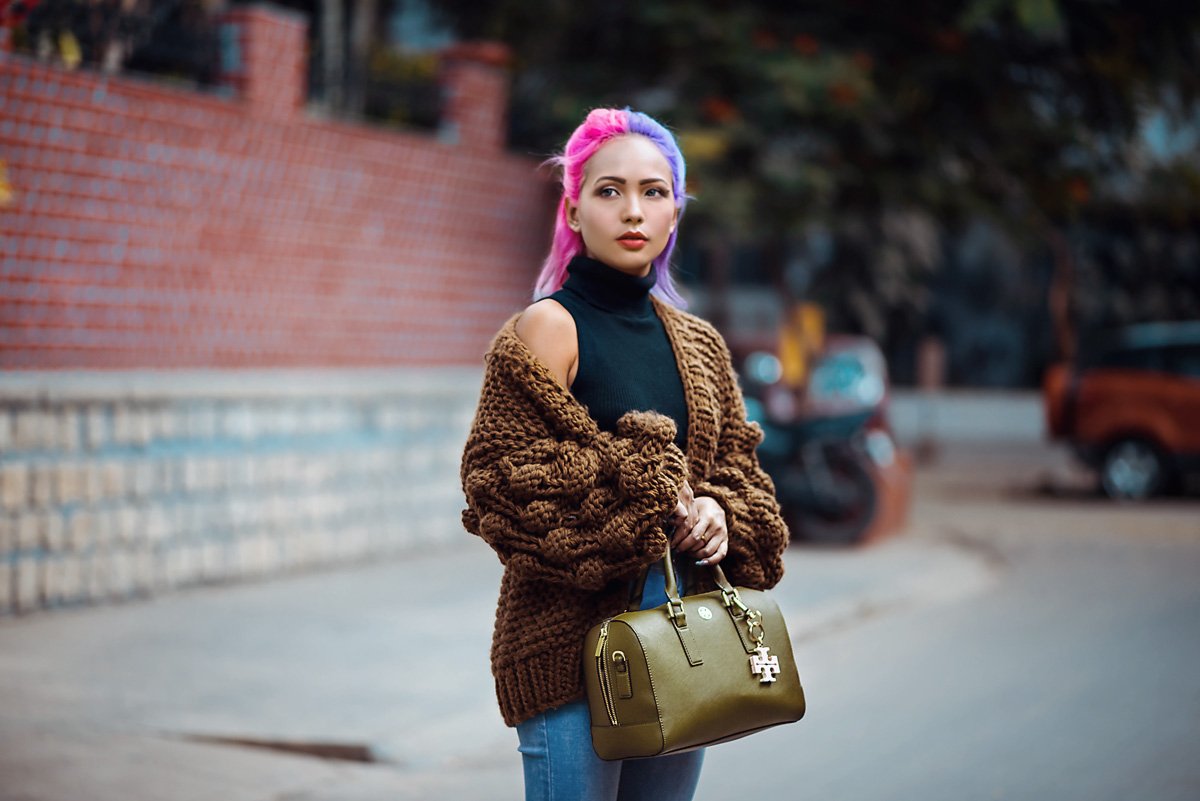 When it started, style was the core content of the blog. Now, the blog has branched out to include her travelogues and beauty experiences.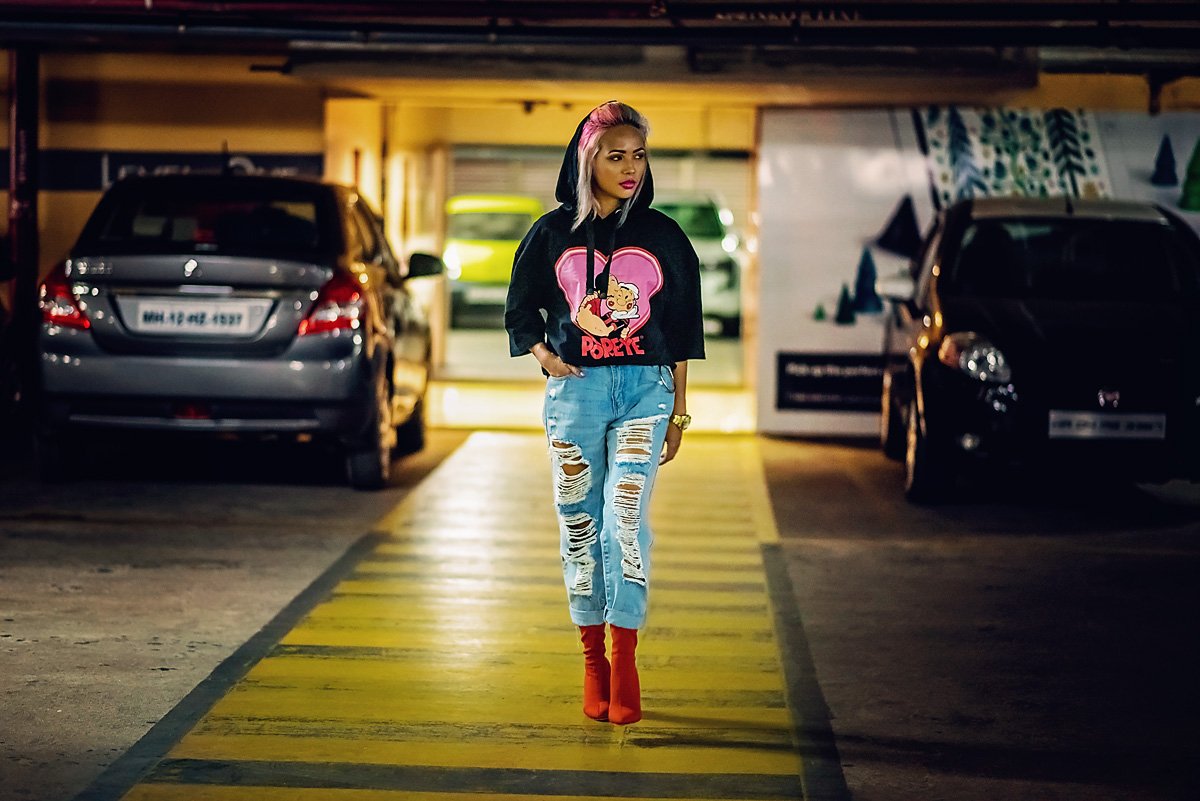 She was one of the top bloggers to be featured in the March 2017 edition of Cosmopolitan India, and her blog completes 6 years in June 2018.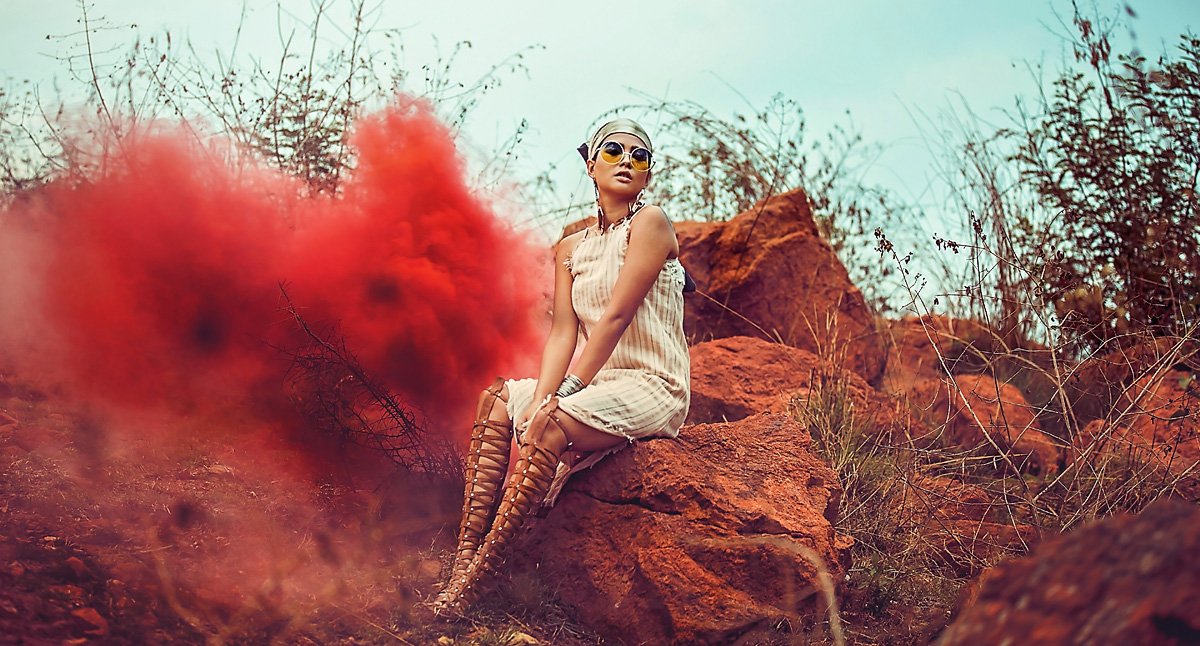 A mix of classy, bohemian, vintage and traditional!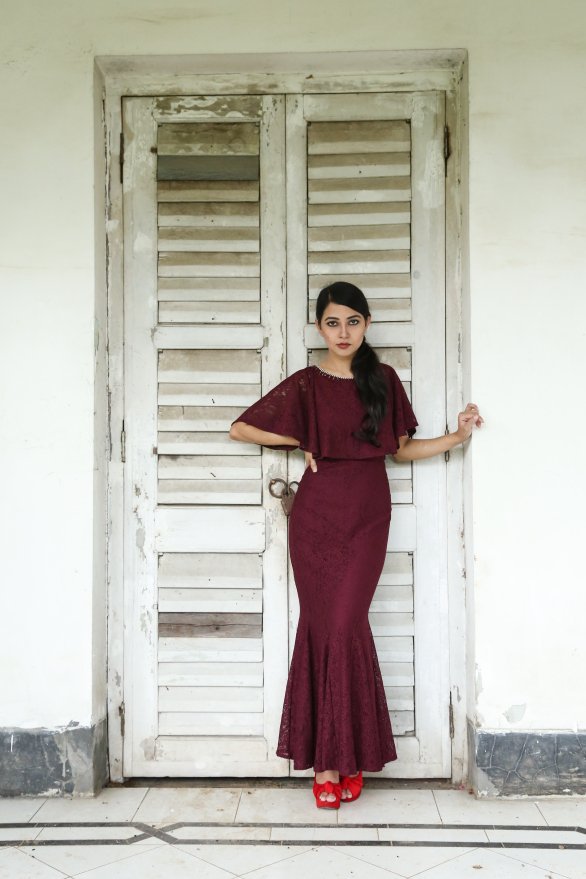 While none of them are conformist to a particular style, there style is often a mix of vintage and vogue! 
3. Kuvelu Tetseo, Nagaland: Naganess 
She describes her sense of style and tastes as 'singularly stereotypically tribal – Naga to be specific', thus the name Naganess.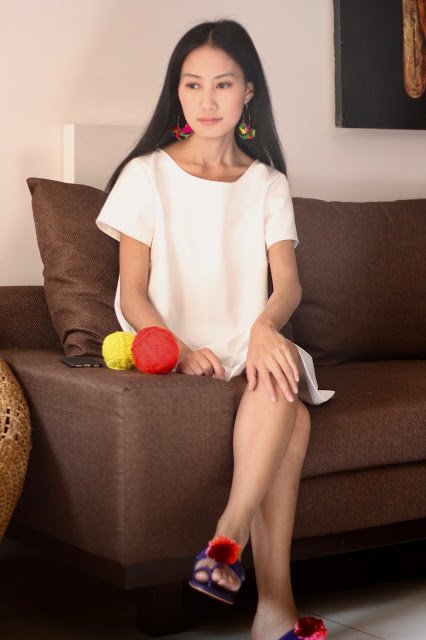 Her blog, which was initially called My Salad Days, has moved from playful fashion to fashion with a statement, though she still retains her original bohemian style.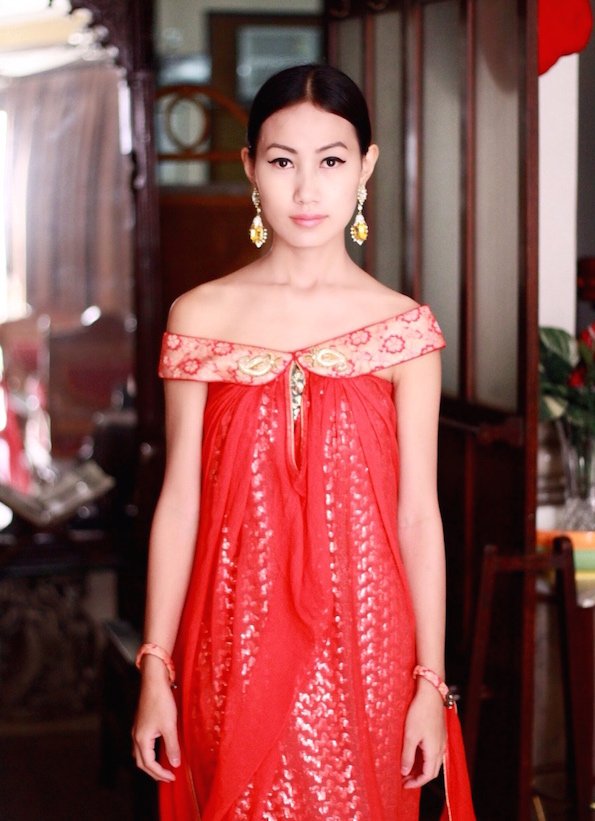 Also a member of a Naga folk band called Tetseo Sisters, she often incorporates elements of the places she's visiting, and events she's a part of, in her fashion choices.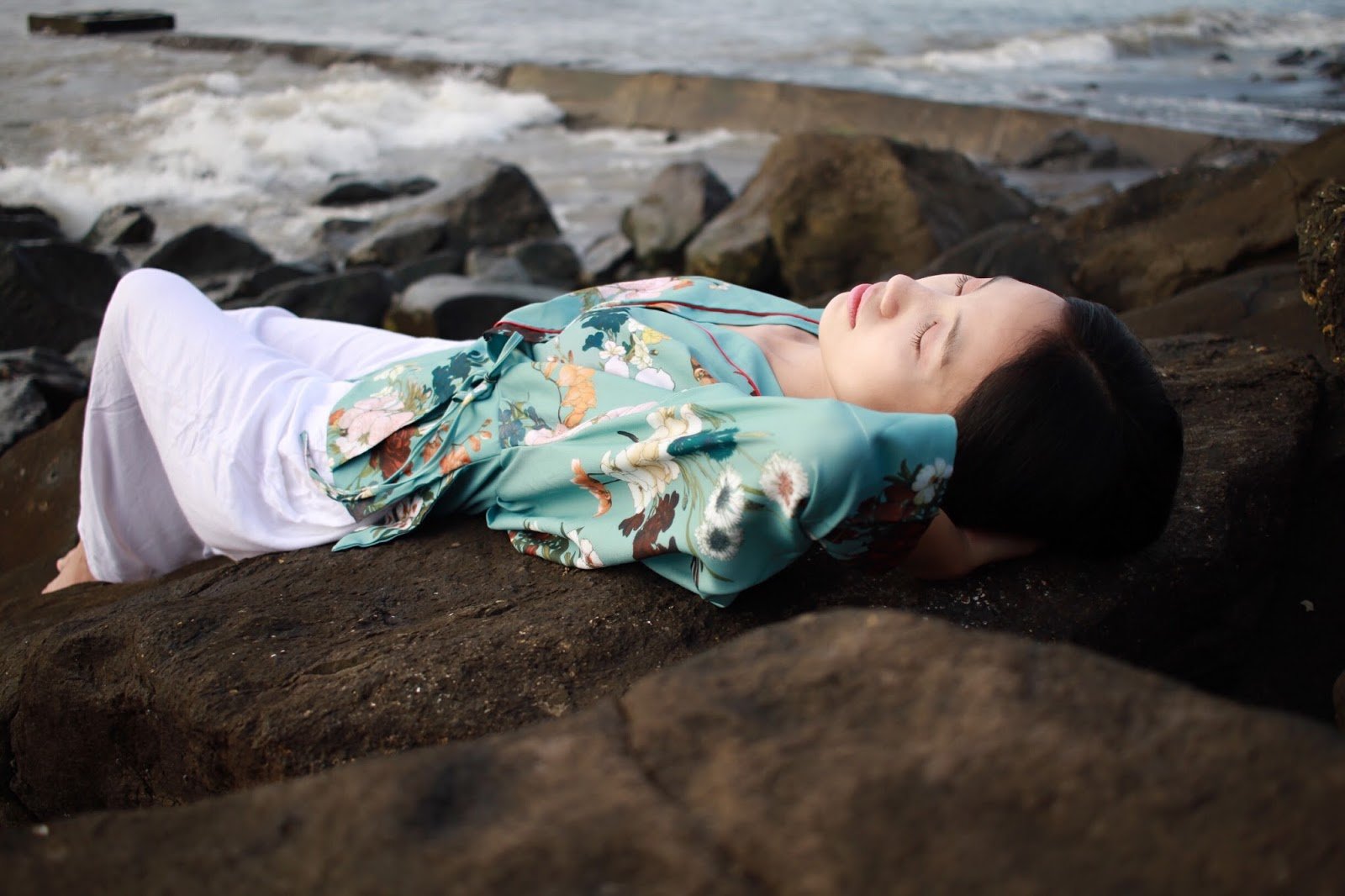 All images from naganess.com.
4. Gia Haobam, Manipur: Dash of Classic 
An MBA graduate, her blog was the first stepping stone towards establishing herself in the world of fashion.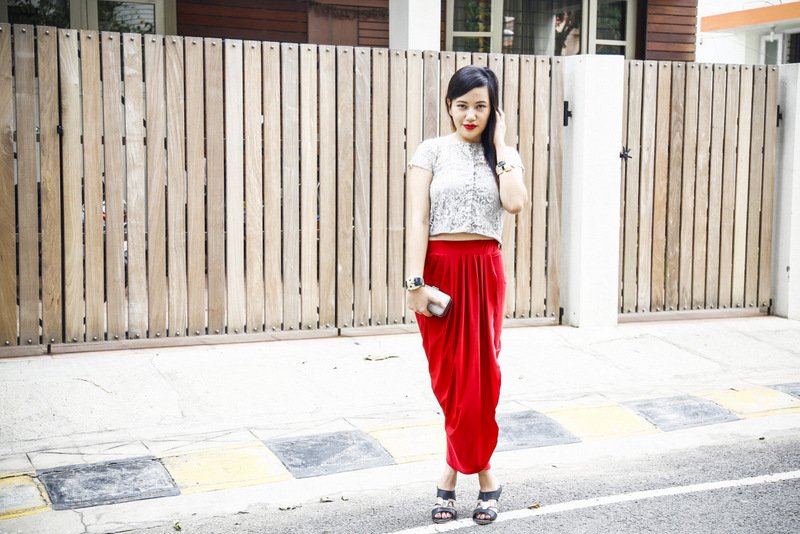 Starting out in 2012, today she is a dedicated blogger for PopXo, and has been featured in Femina, Deccan Chronicle etc.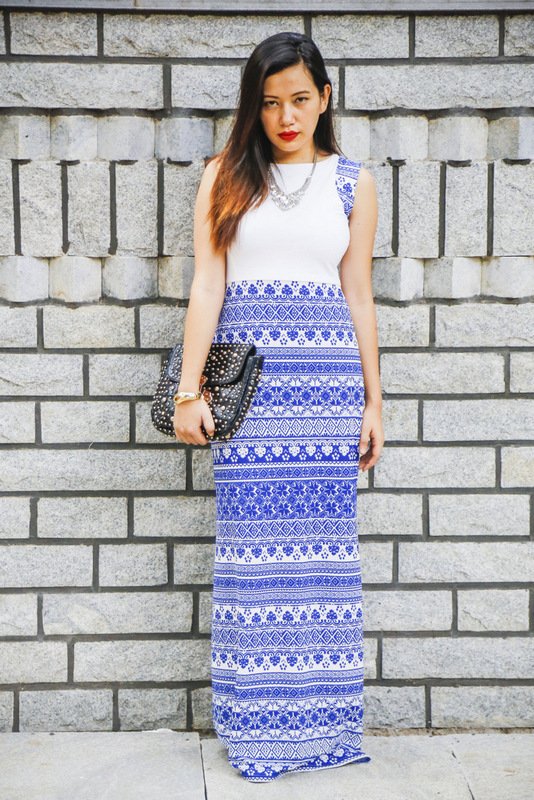 She loves to infuse vibrant colors in her outfits and even suggests DIY techniques to enhance your wardrobe.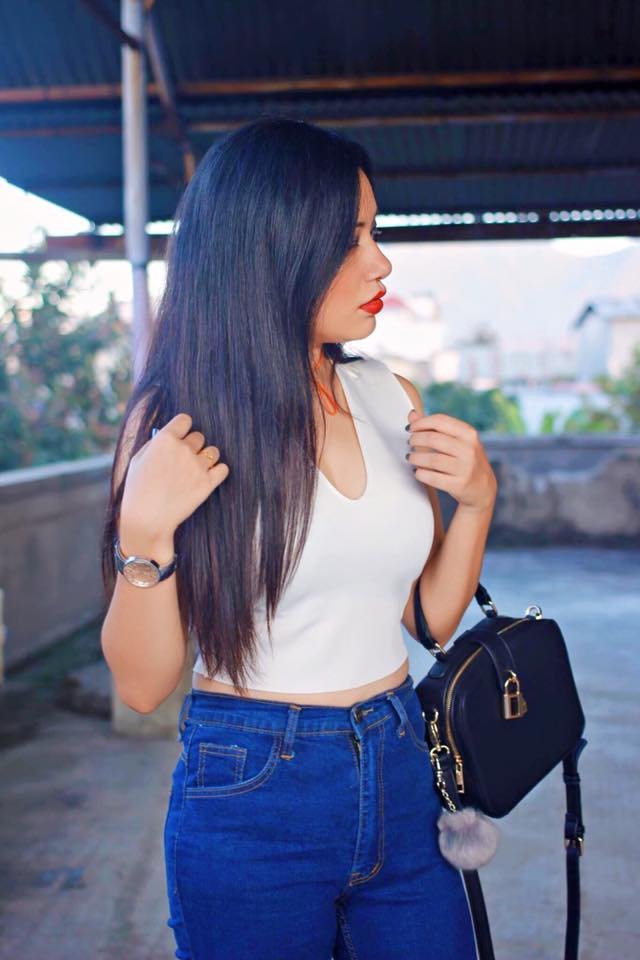 All images from dashofclassicc.blogspot.in.
5. Juhili Deb Barma, Tripura: Juhili's Look Book 
Trendy and classy, Juhili is a strong believer of versatility and her blog perfectly reflects that.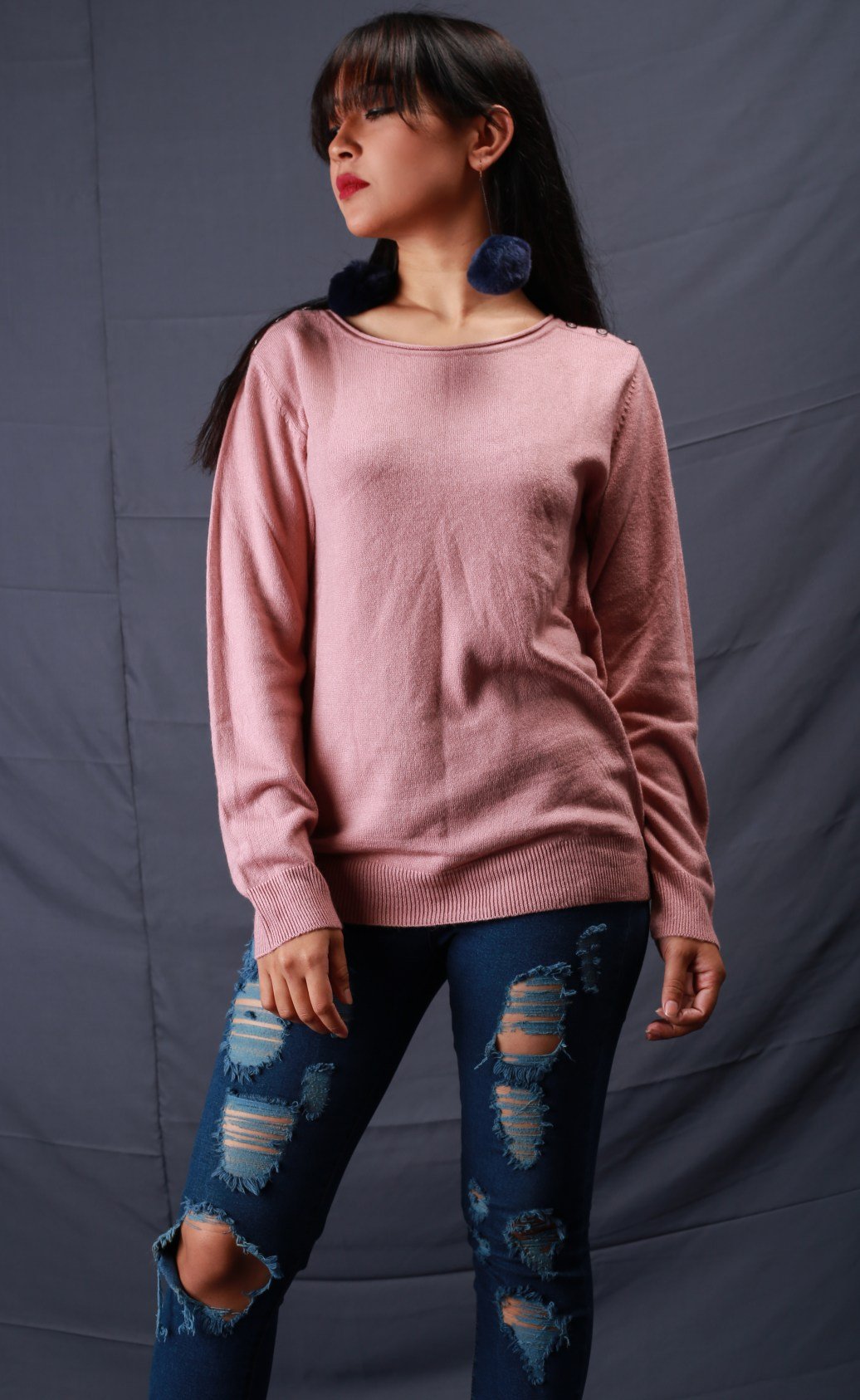 She loves to use a common theme across her outfits, such as a boyfriend jacket or an all white ensemble.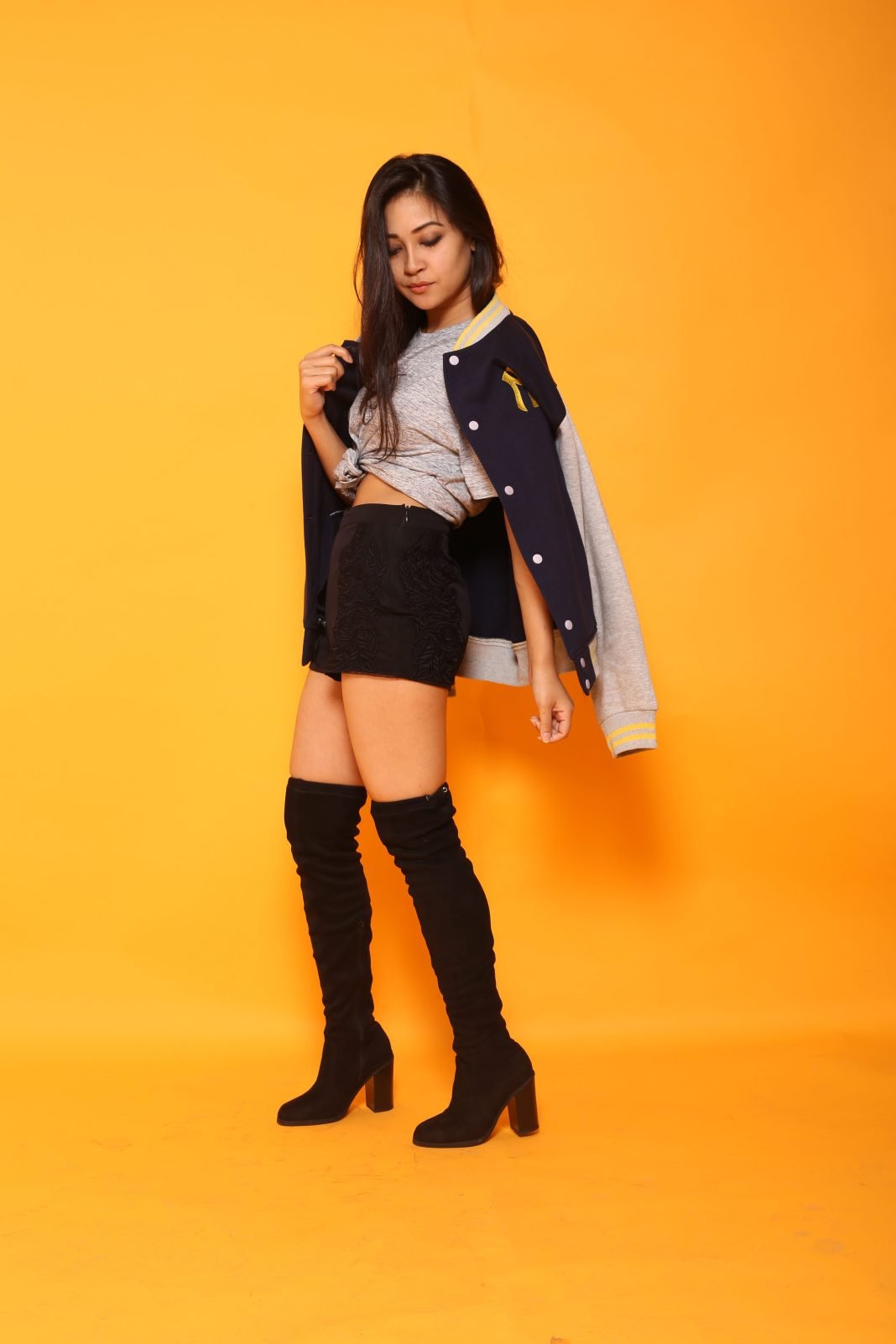 She's collaborated with Cosmopolitan and Lifestyle among others, though her latest collaboration was on the 'Save the planet' initiative with Gigee.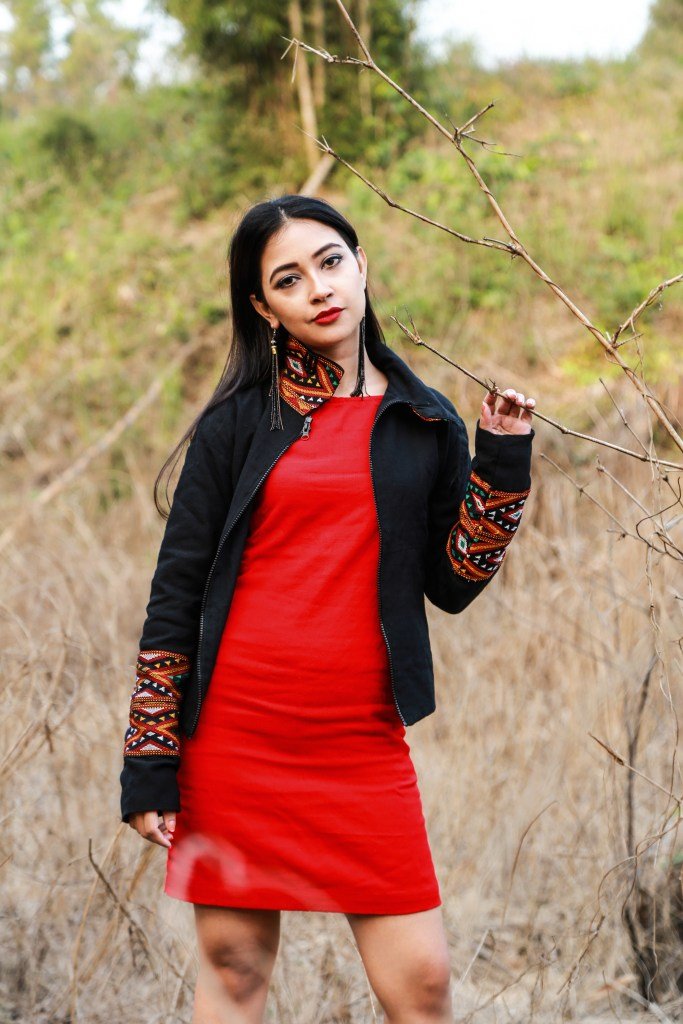 All images from juhilislookbook.com. 
6. Roshnee, Sikkim: Her Perfect Spot 
A flight attendant by profession, Her Perfect Spot is both an outlet for her fashion choices, and an attempt to understand the different fashion styles.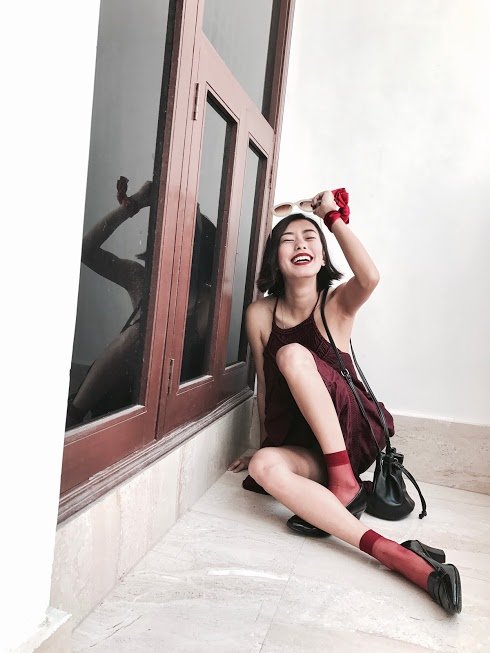 While not a fan of the minimal look, she manages to lend an authenticity to every look she experiments with.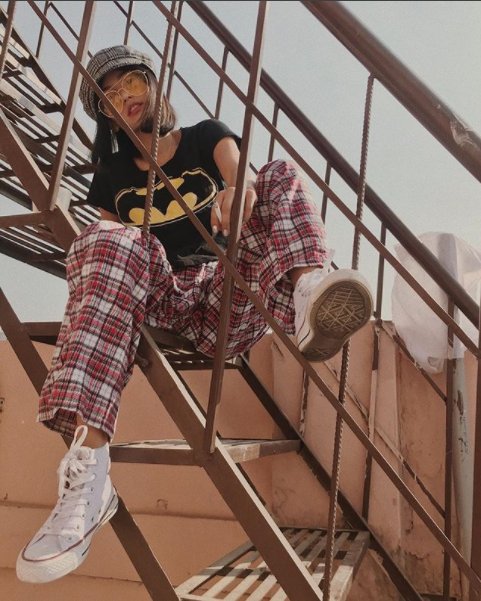 Not very active on her blog, Instagram is the channel she frequents to showcase her style.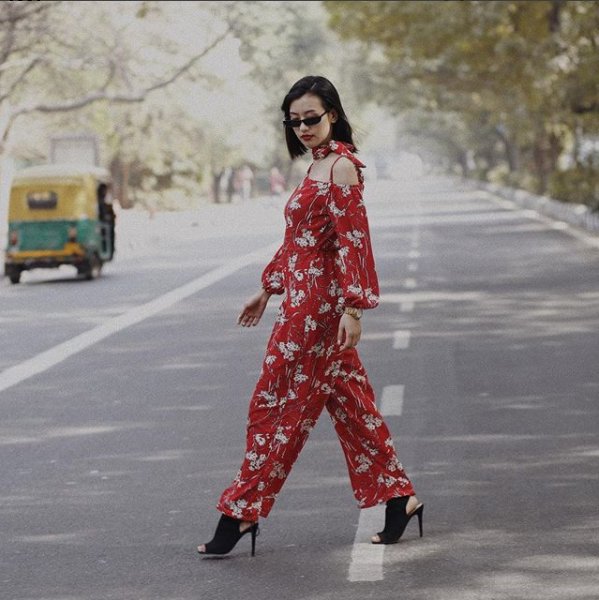 The Minimal look
If monochromes, subtle colors and understated appearance is your approach to fashion, these bloggers could very well be your style guru.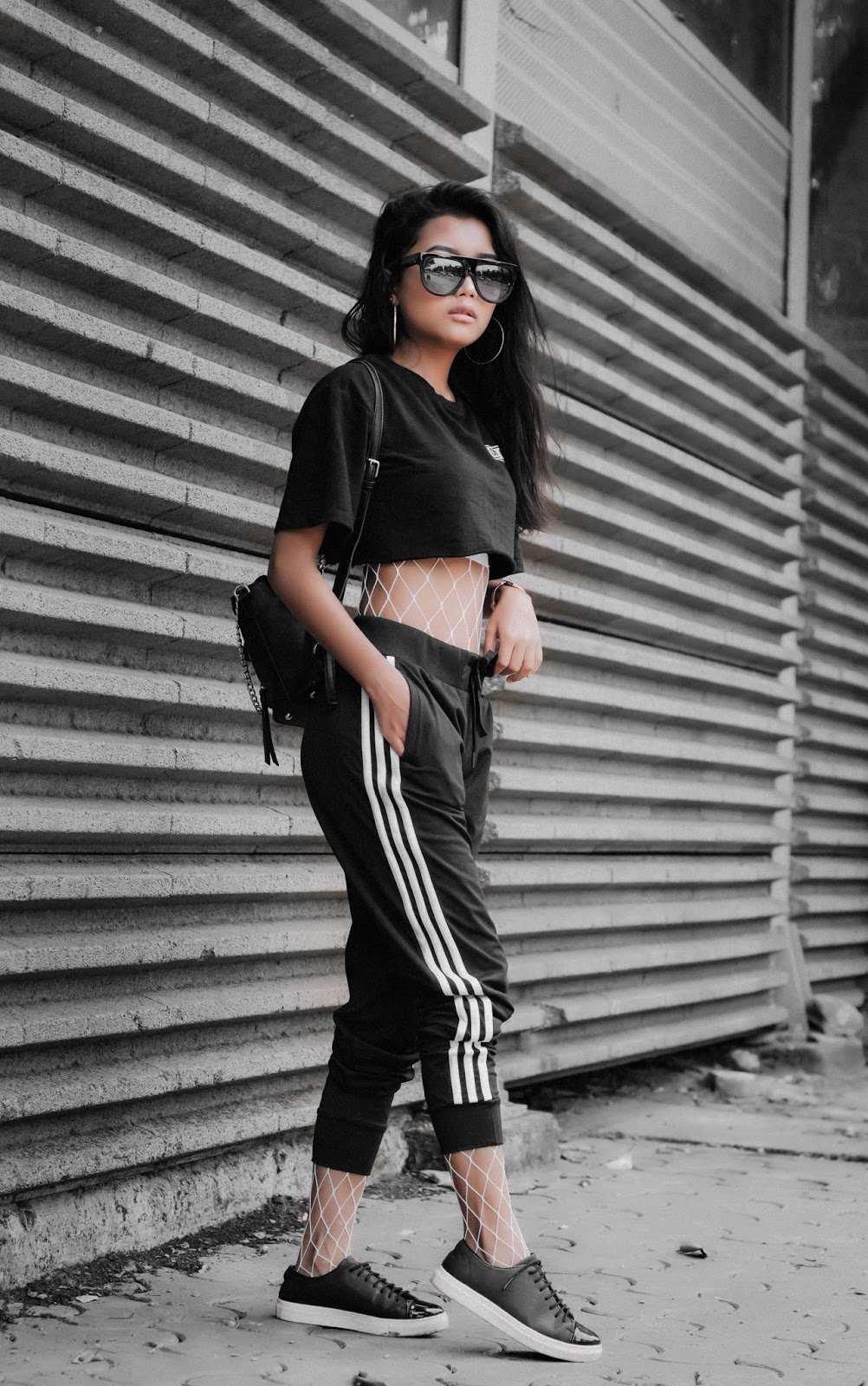 7. Angelina Pongener, Mumbai: The 97 Notebook 
She's the queen of all things monochromatic and minimalistic.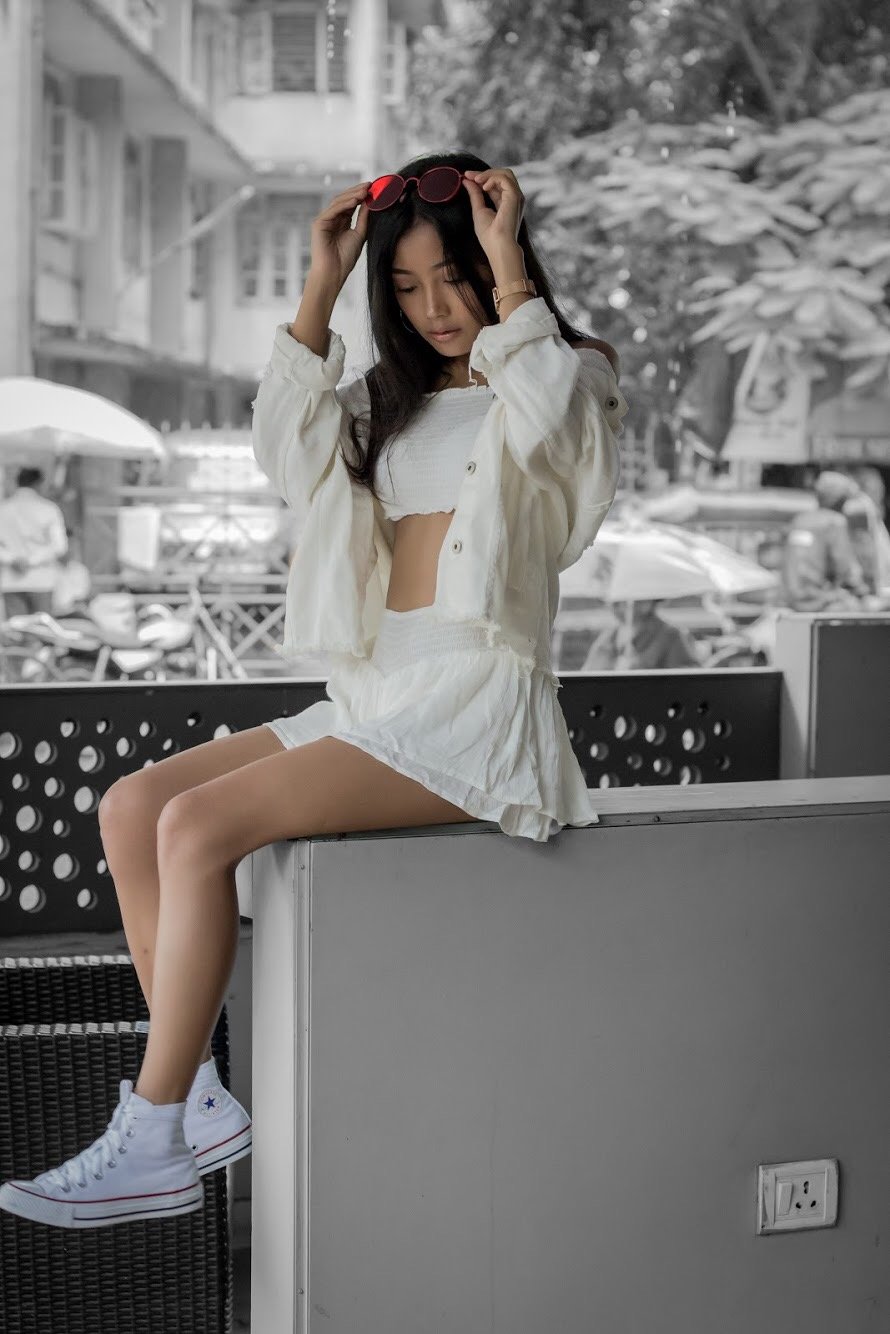 Based out of Mumbai, she is a fan of overcoats and jackets, though the Mumbai weather hardly allows her to experiment with the look.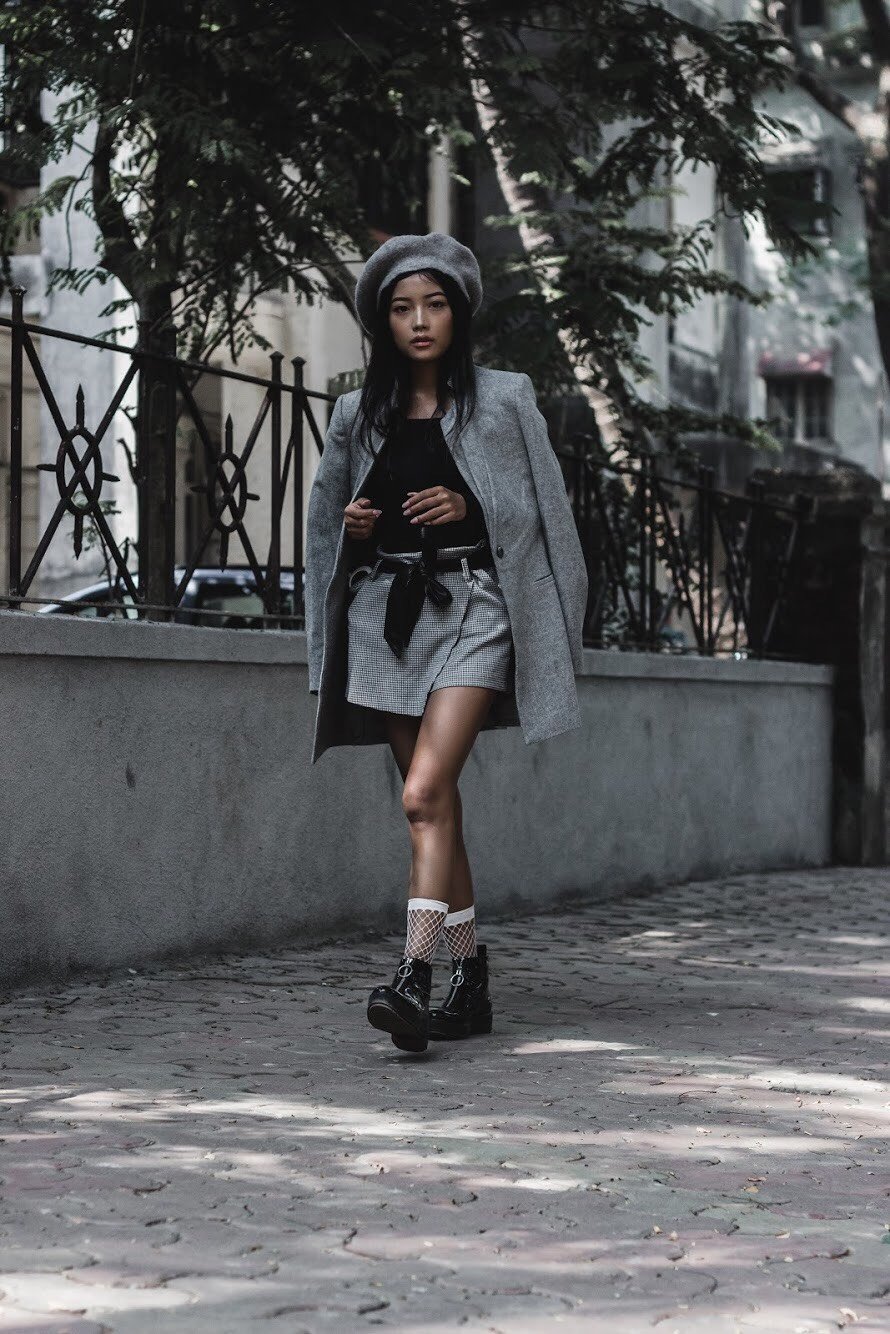 8. Asenla Jamir, Nagaland: Blanc Muse 
A fashion student, she is in love with anything tropical – and that gets reflected in her fashion choices.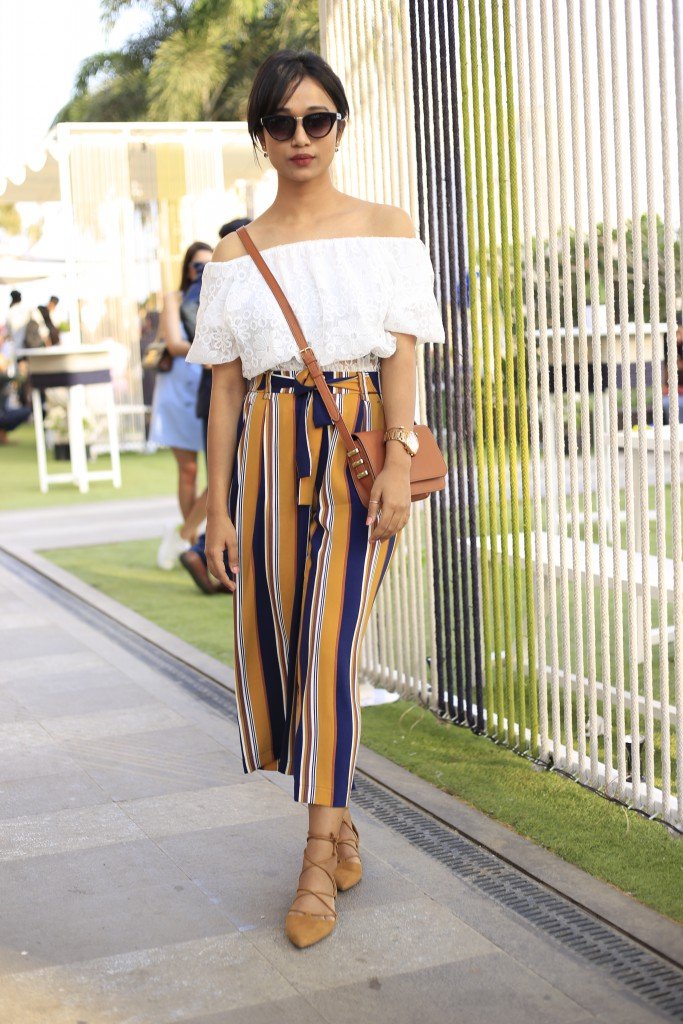 She tends to take inspiration from the people she's around and the places she's visiting, and thus finds it difficult to stick to just one genre.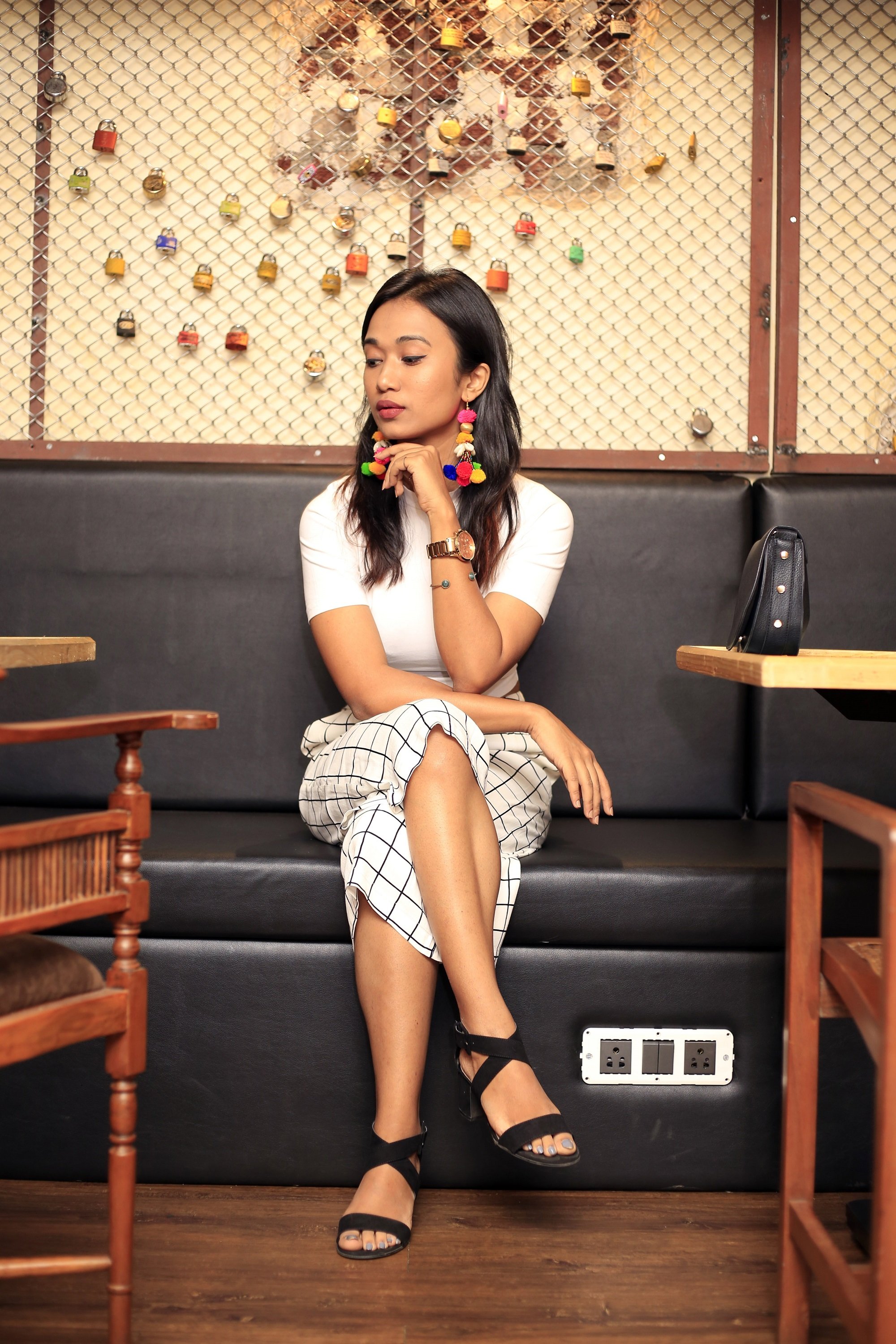 Even though 90s fashion is what she's crushing on for the moment, she loves experimenting with new trends.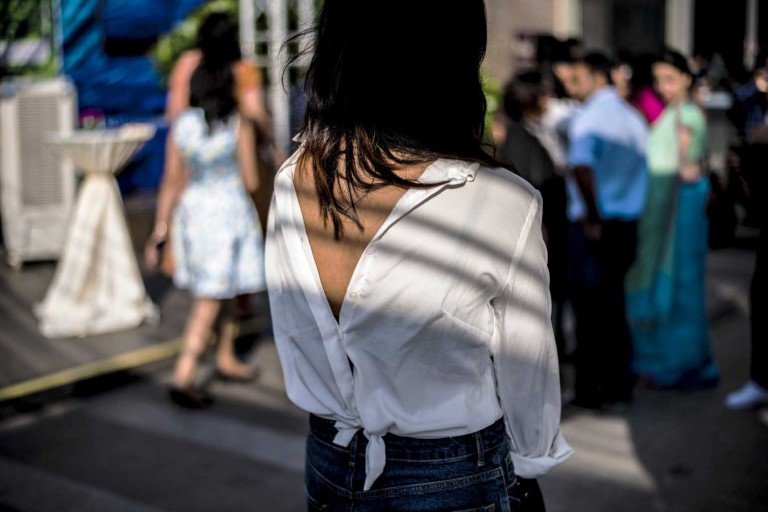 All images by blancmuse.com.
If your style is an intersection of comfort and trendy, then these street style bloggers are where you head to for inspiration. 
9. Shivani Boruah, Assam: The Velvet Radio 
An upcoming fashion blogger, her sense of style has resulted in a feature in Cosmopolitan India.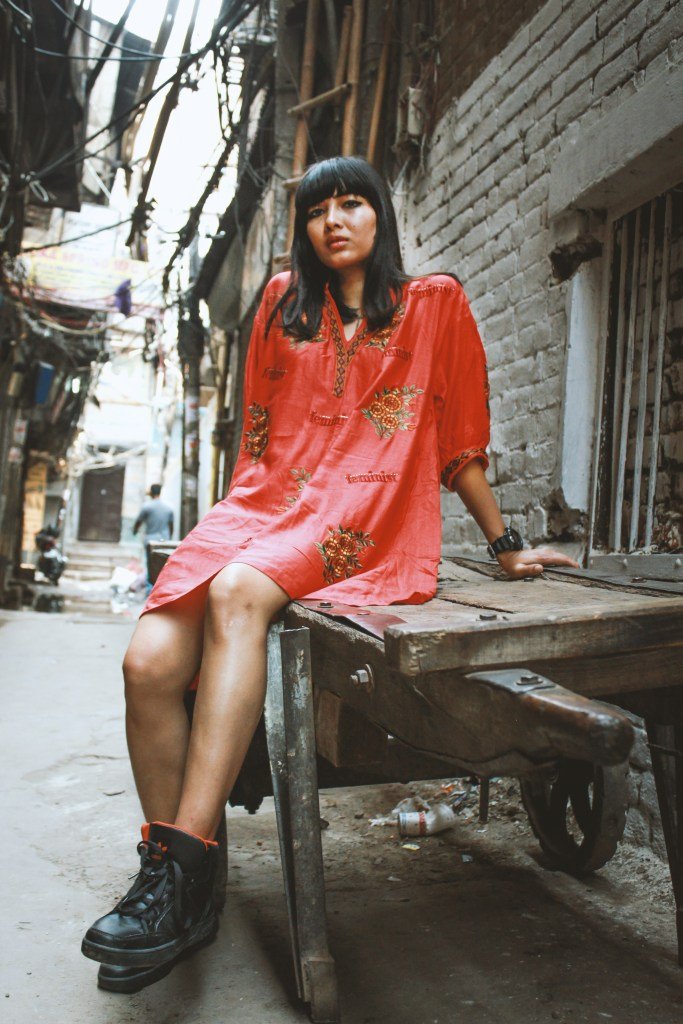 Her inspiration are the streets because she believes that is where you see the 'amalgamation of a multitude of cultures, art and originality'.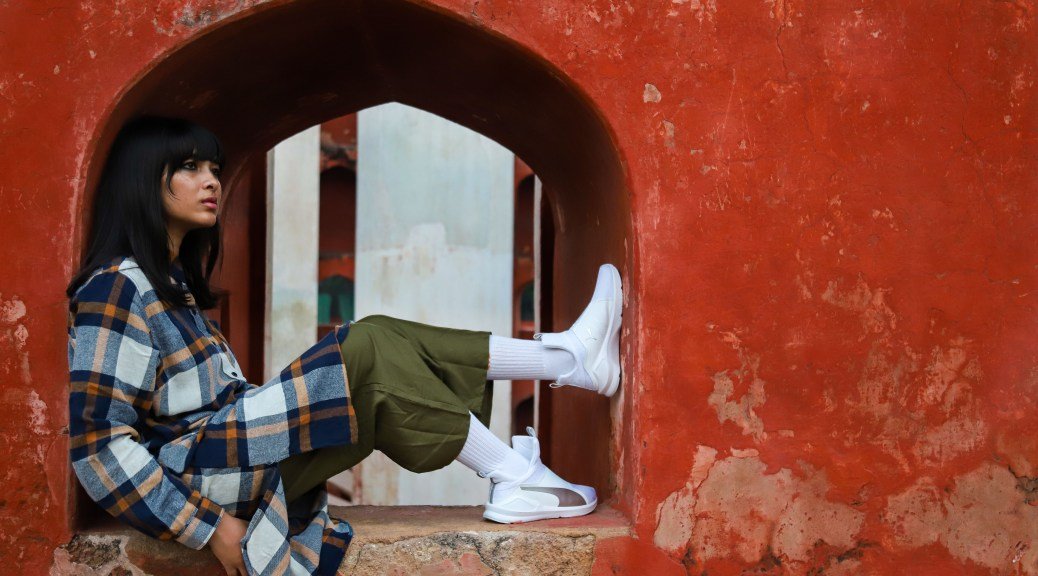 She is also a firm believer of not bending her ideals for brand images.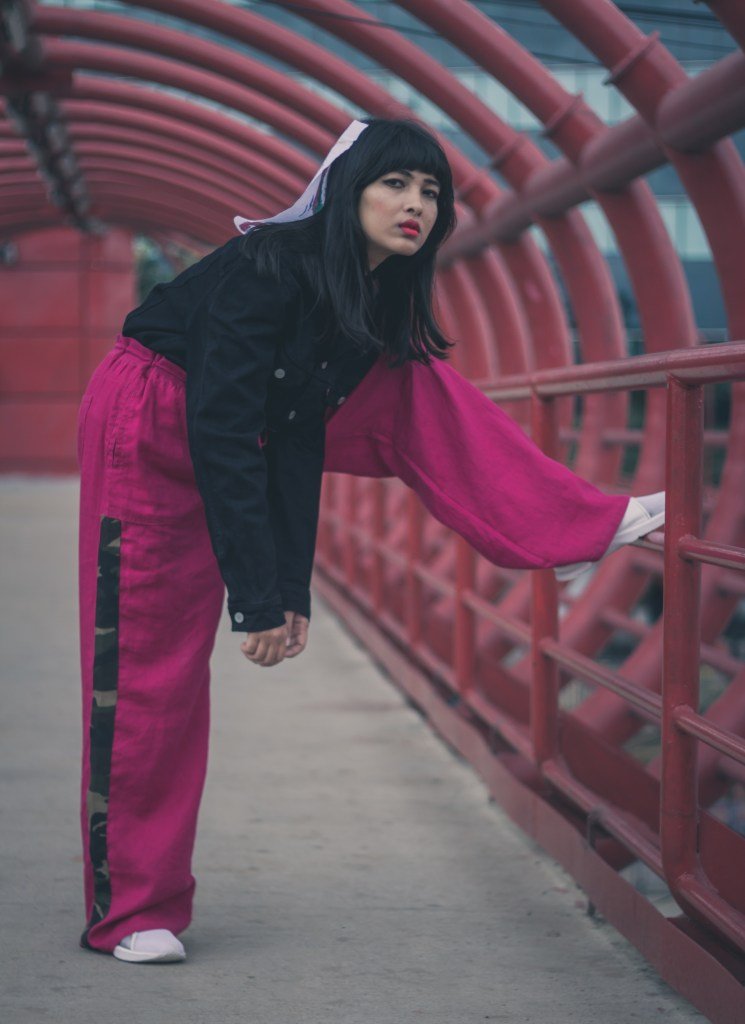 10. Mawi Neitham, Guwahati: Mawi's Vintage 
Her obsession with celebrity fashion led to her own adventure with fashion.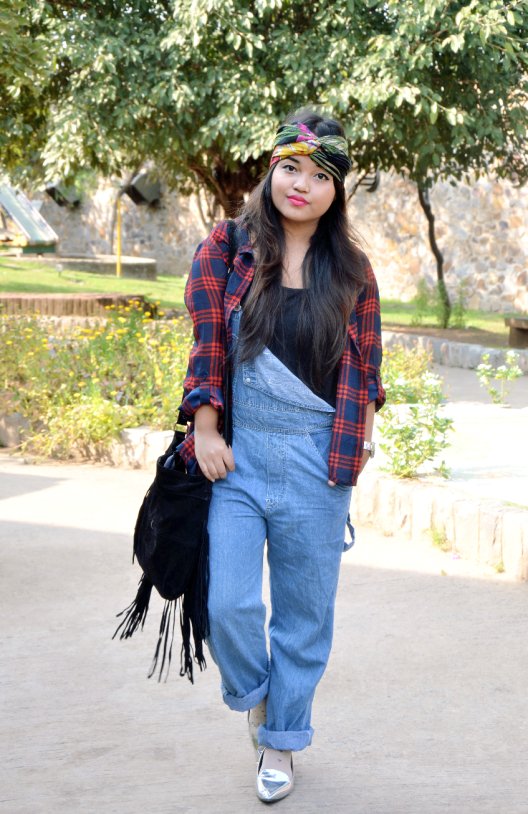 Currently based in Delhi, her focus is to post regularly and have high quality photos.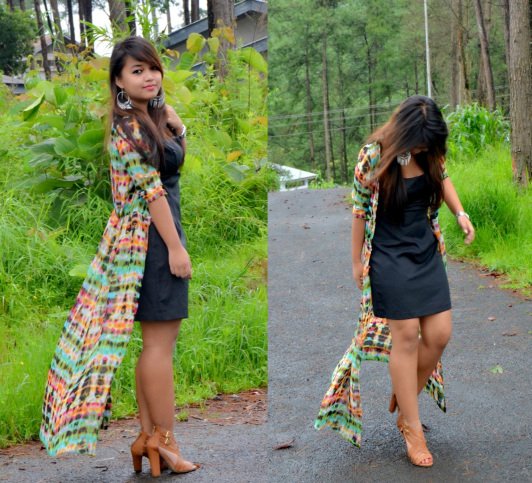 Sonam Kapoor is her style inspiration, and from girly silhouettes to edgy styles, she likes to mix it all when it comes to fashion experimentation!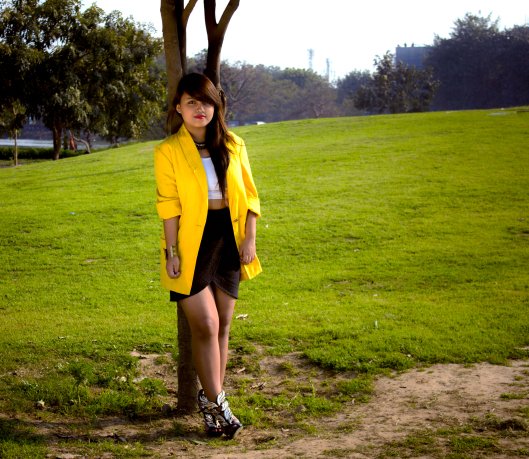 All images from mawisvintage.wordpress.com.
Laces, frills and all things delicate – these bloggers will make you fall in love with all things quintessentially feminine.
11. Cynthia Zacharica, Shillong: Indian Vanity Case
As she describes it herself, she loves everything girly, and is especially obsessed with bows and shoes.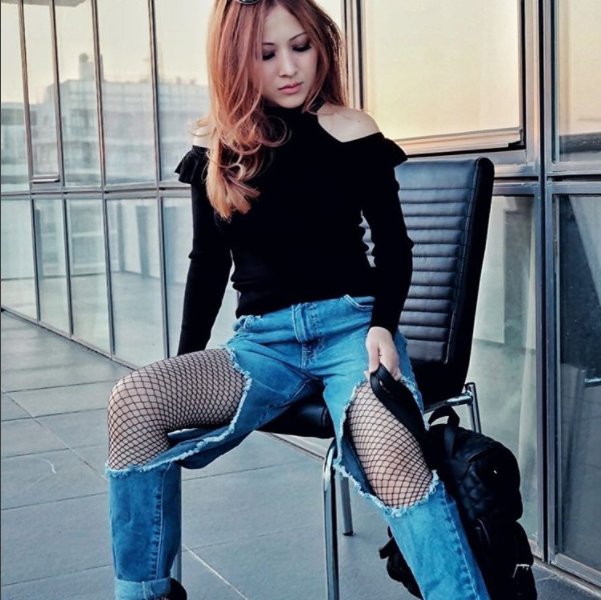 Her blog started as a gateway to 'express her love for all things pretty'. However, now she has started with blogs on make-up as well.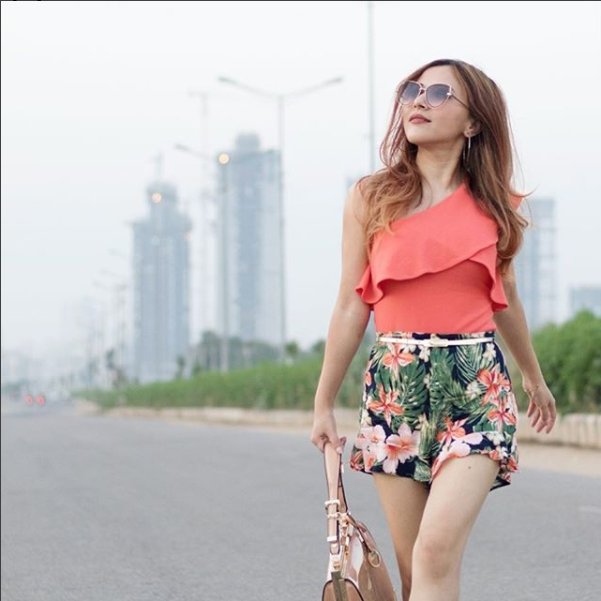 All images from her Instagram handle czloves.
12. Jumni Kamki, Arunachal Pradesh: Pink Cult
Although not a regular blogger, her posts are perfect for people looking for style inspirations.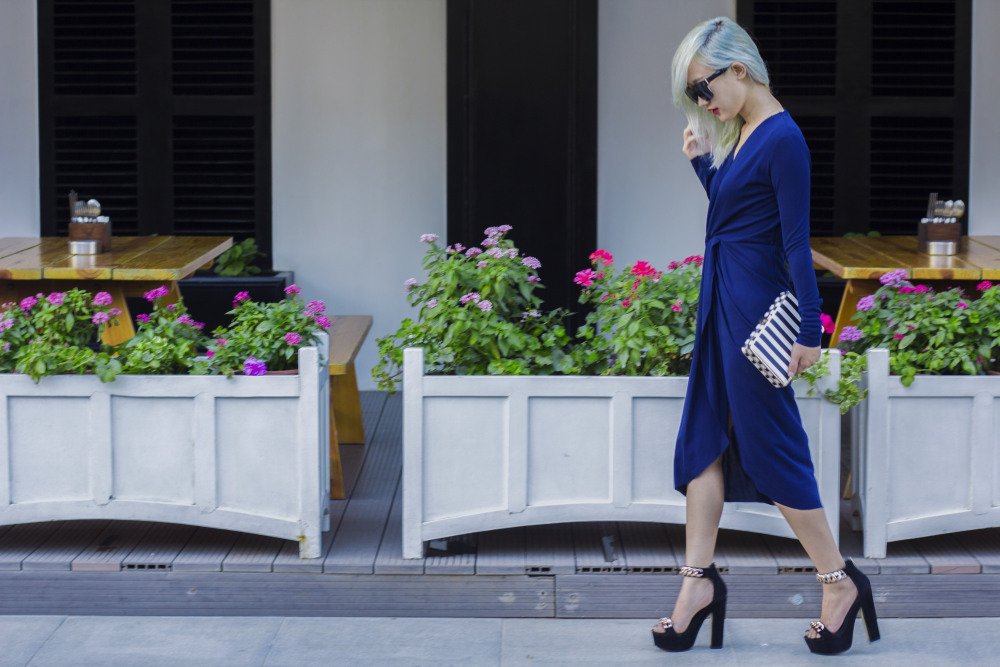 She tends to borrow from her favorites, be it her mother's wardrobe or her favorite novel.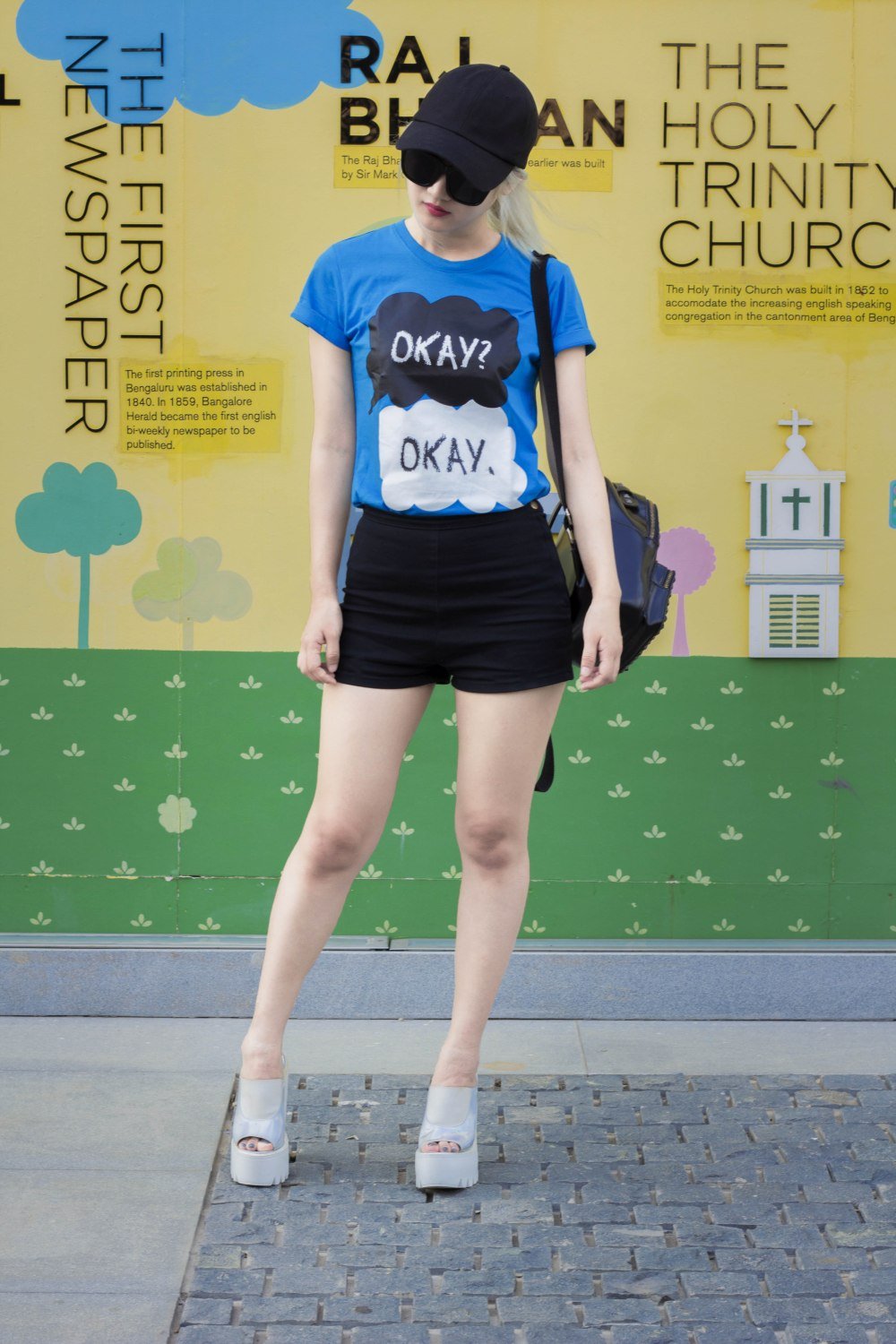 She was also the first blogger to feature as a cover girl on WooplerNE.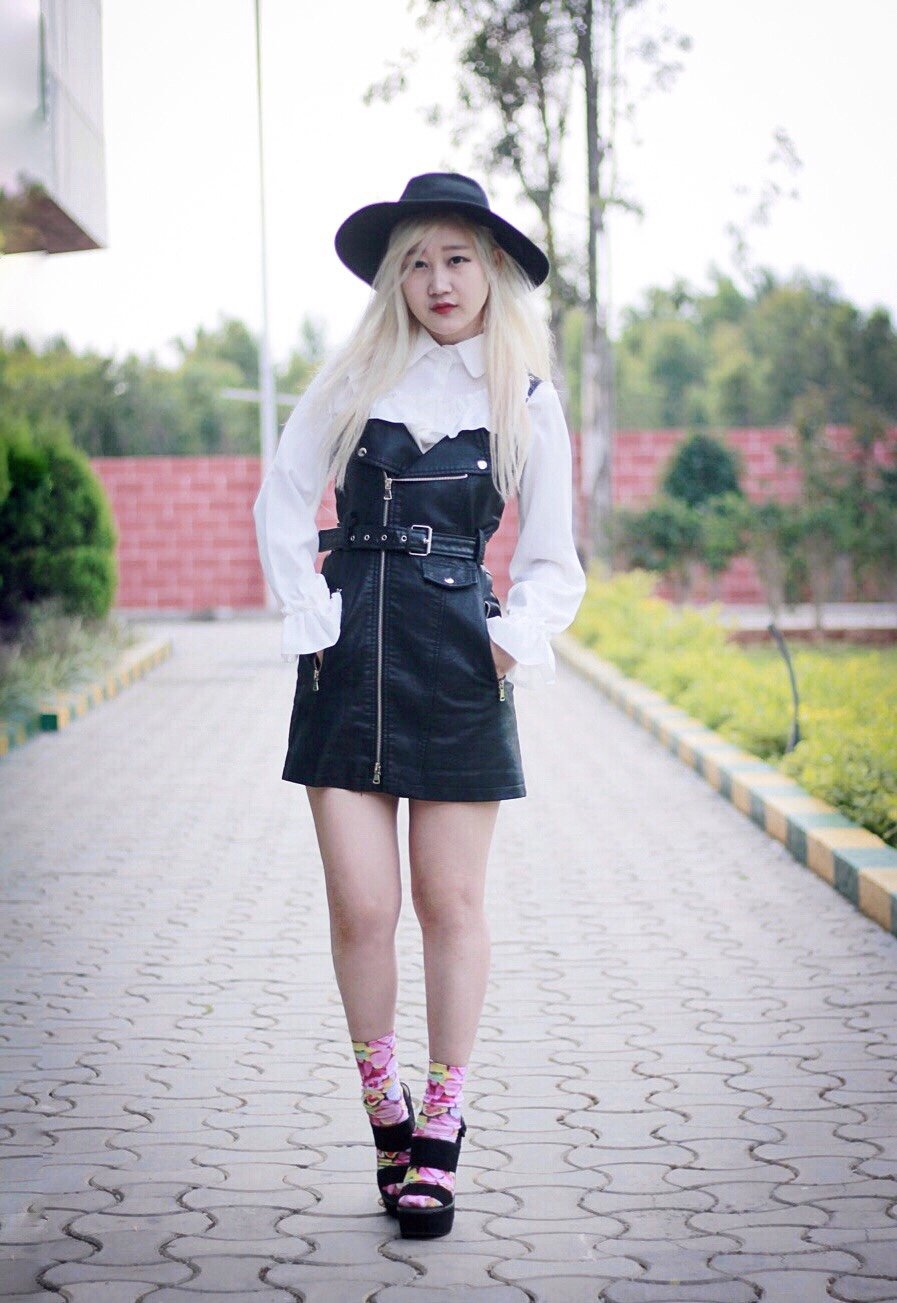 13. Kham Chyrmang, Meghalaya: Man with the Mask
He believes in experimenting with looks, because according to him the 'the body is a work of art'.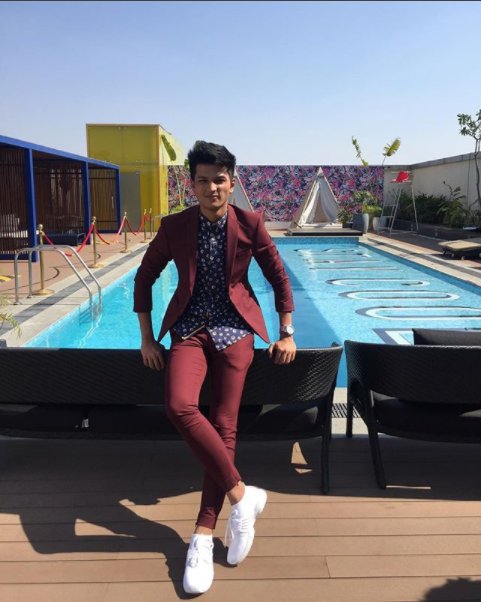 In his blog posts, he believes in using a mask to represent the various looks because 'a mask will show that everyone of us fits in.'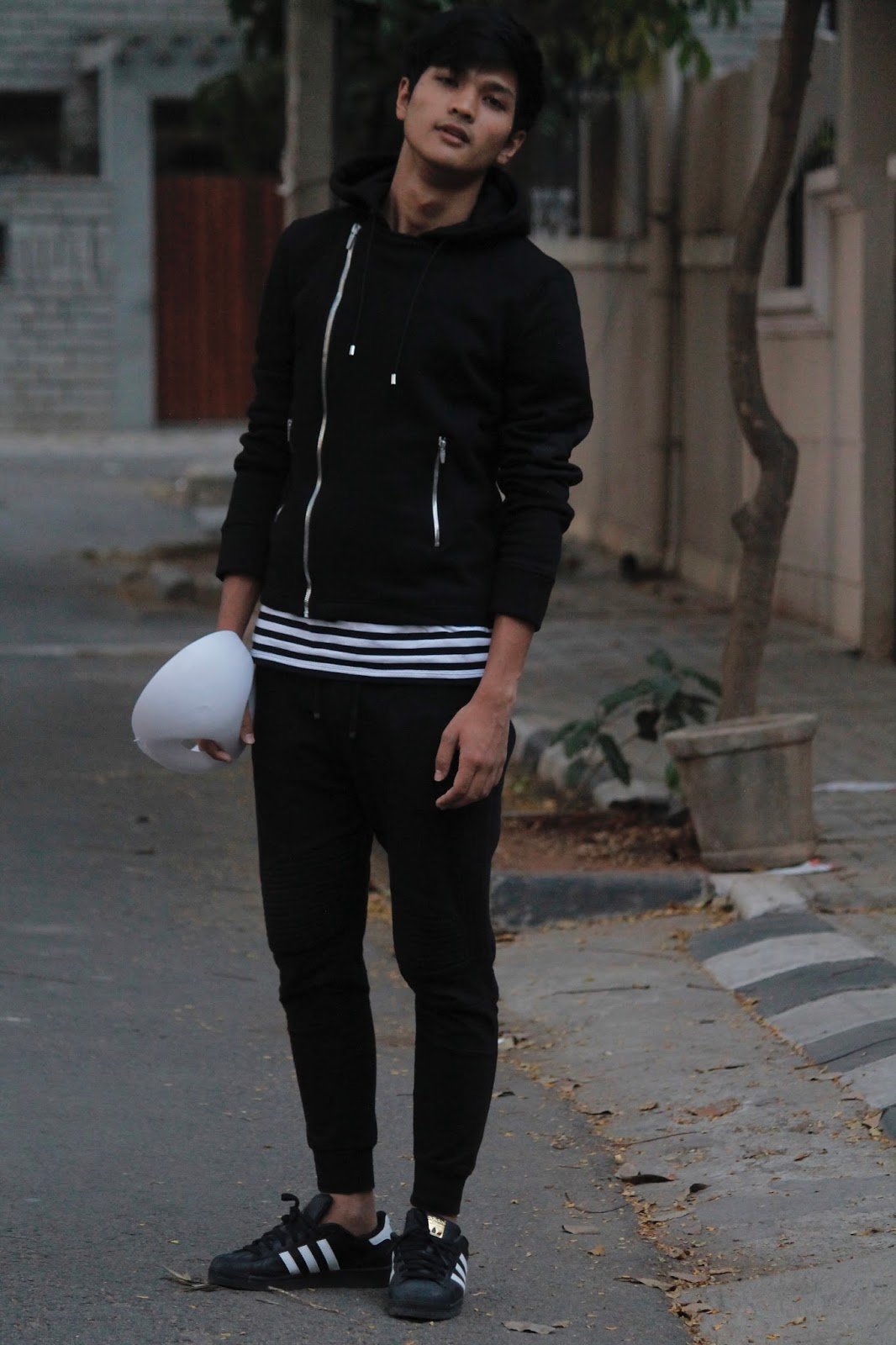 14. Arinaro and Manen, Nagaland: Sins of Adam and Eve
Both Arinaro & Manen are fashion stylists whose same taste in fashion led them to collaborate for their blog, Sins of Adam and Eve.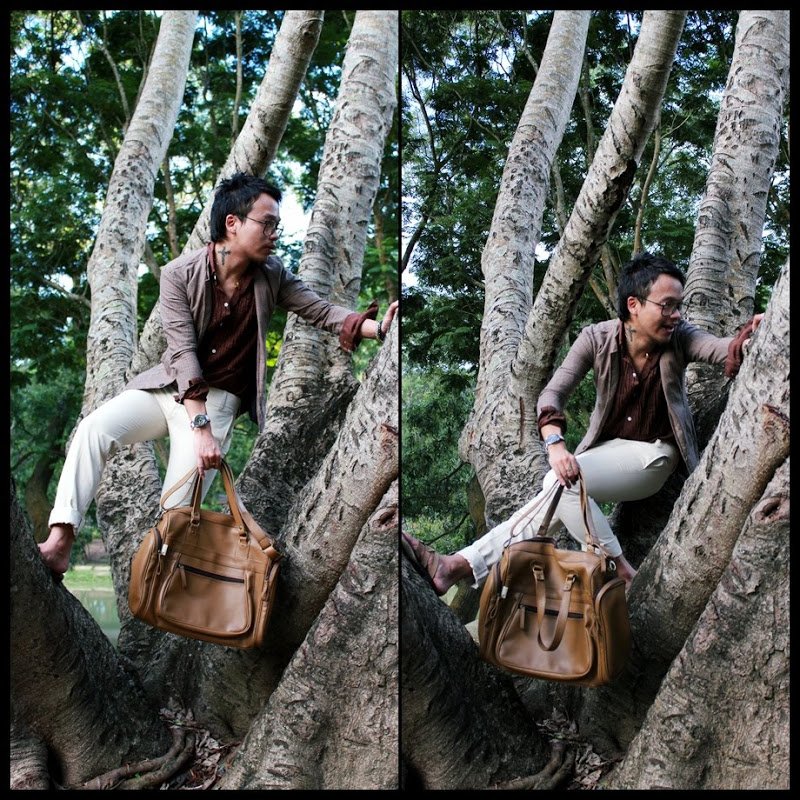 Manen often takes up the role of providing a male perspective and showcasing fashion choices for men.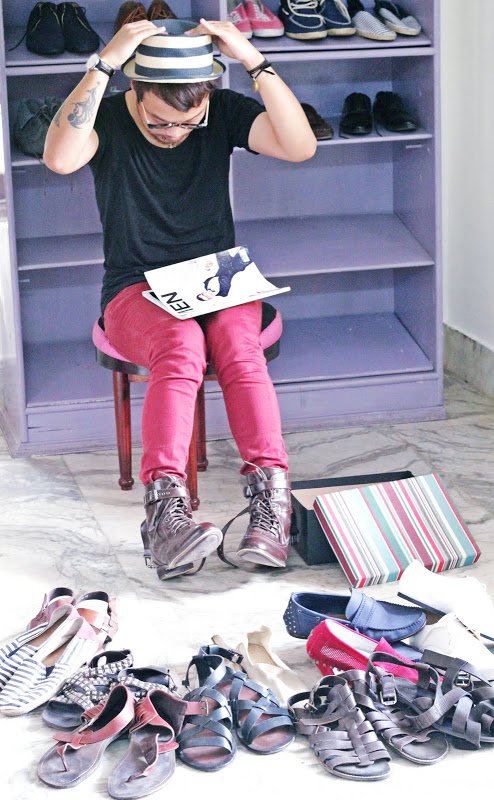 This fashion duo firmly believes that one can look chic and trendy without investing in high-end brands.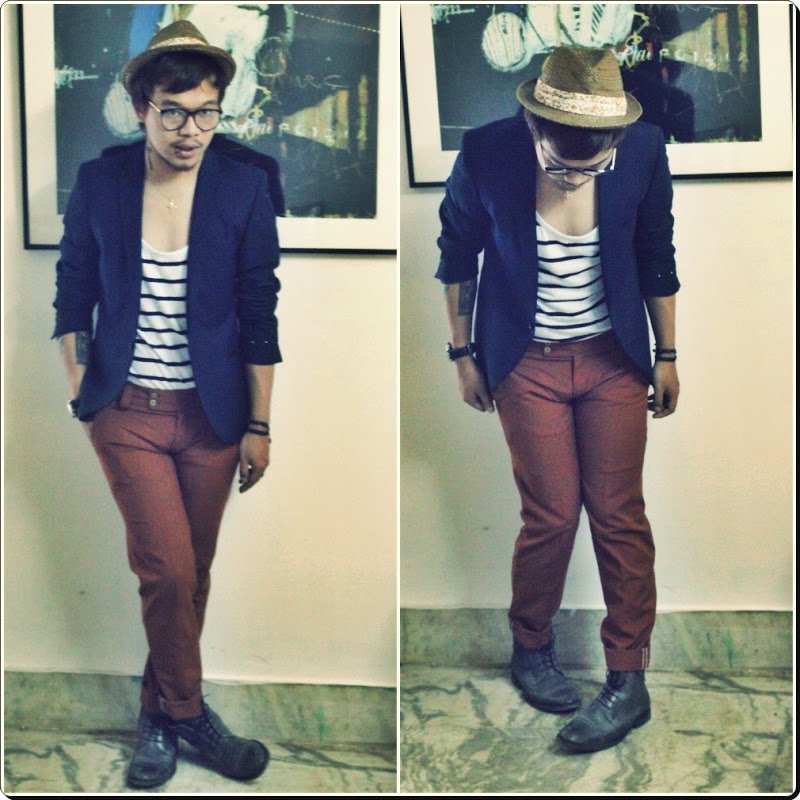 All images from sinsofadamandeve.blogspot.in.
15. Lee Middleton, Shillong: @leemiddleton
Only 22 years old, Lee is a fashion stylist whose Instagram account can give major fashion goals to most men.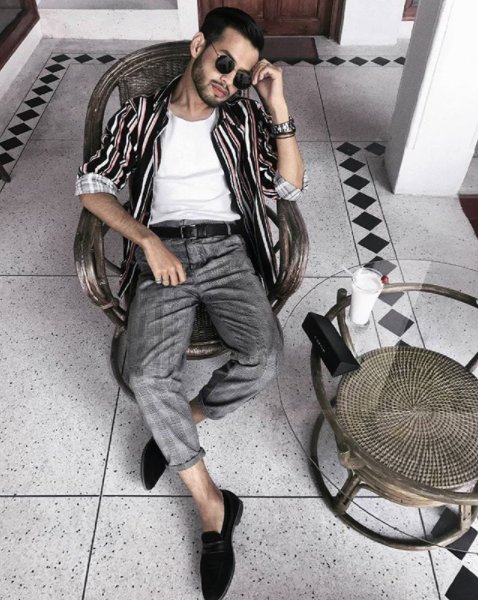 Although he likes to keep up with trends, for him 'confidence' stands out more than any outfit you may put together.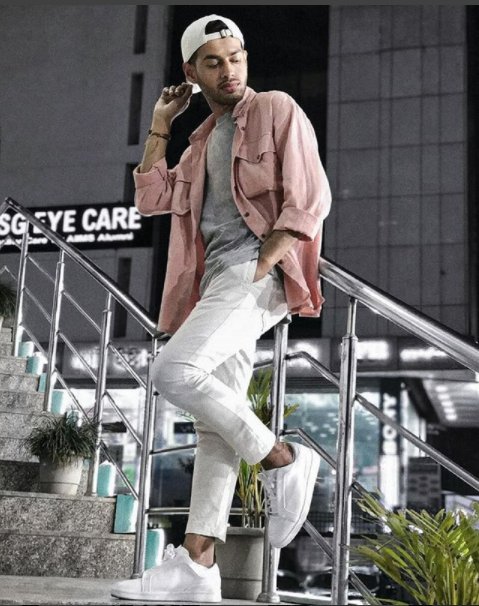 All images from Lee Middleton's Instagram handle. 
Now those are some serious fashion goals!!