It is often said that Delhi girls have their fashion game on point, and well, no one can really contest that bit. And the one main reason behind all that jazz is that the street shopping scene in Delhi can turn into an endless adventure if you have the right bargaining skills.
Now, we all know only about good old Sarojini Nagar but there are a whole bunch of other places in Delhi for street shopping that not everyone knows about. So, here's a complete guide to street shopping in Delhi for the days when you want to shop but spend as less as possible.
1. Janpath
This market, situated right in the middle of Delhi, is every fashionista's dream come true. There are kurtas, dresses, palazzos, and even jewellery. From the famous indigo print kurtas to chunky jewellery to pair at the next wedding, Janpath offers quite a lot at throwaway prices. 
Tip: Make sure you visit the ittar shops for natural fragrances and DePaul's for a bottle of the best cold coffee.
Nearest Metro Station: Janpath/Rajiv Chowk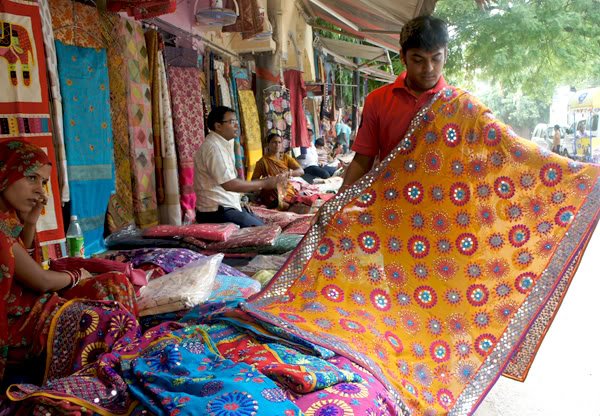 2. Paharganj
Mostly known for its rooftop cafes and the hippie vibe, this market has a bunch of funky jewellery to offer, along with footwear that will last you a lifetime. Walk into any jewellery store and pick out chunky earrings for as low as 30 bucks! Yes, you heard that right. 
There are rings made from semi-precious stone for those who believe in the power of stones. Make sure you pick up at least one pair of kohlapuri chappals because the fit is great and the prices start from as low as Rs. 200. Don't forget to check out the very vintage looking leather bags, and hippie bedsheets which can also double up as tapestry to brighten up your room starting at just Rs. 150.
Tip: Visit a rooftop cafe for authentic hummus and pita bread after your shopping session.
Nearest Metro Station: New Delhi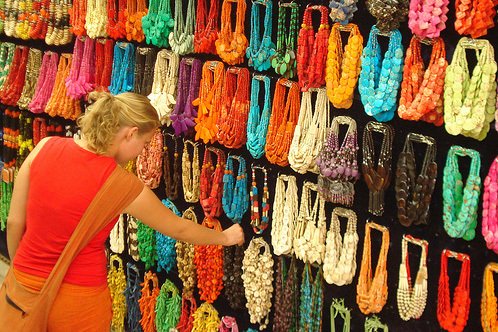 3. Majnu Ka Tilla
A Tibetan refugee colony that has become one of the main hang out spots for North Campus students, Majnu ka Tilla or MKT is the right place if you're looking for trendy stuff at nominal prices. From high-waist pants to palazzo denims priced between Rs 700 to Rs 1500, you can also find trendy crop tops and blouses starting at just 100 bucks! This is also the perfect place to visit during winters when you're looking for boots. From knee-high boots to wedges, you'll find all kinds of boots here.
Tip: Make sure you feed yourself well with the delicious street food available here before leaving. 
Nearest Metro Station: Vidhan Sabha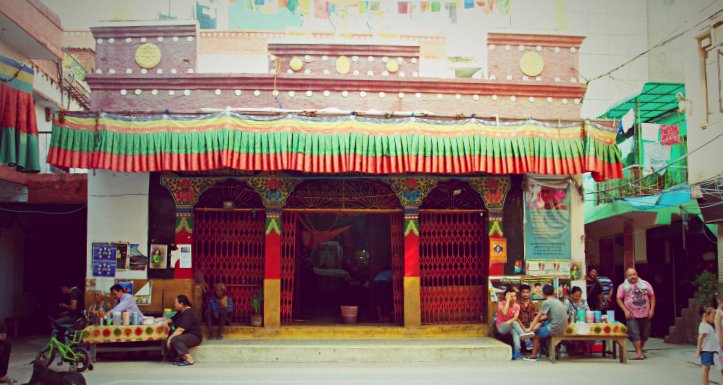 4. Lajpat Nagar
If you've been looking for ethnic wear and can't seem to find the right thing anywhere, just rush to Lajpat Nagar. The variety of kurtas in this market is equivalent to heaven for all those who love wearing ethnic. Starting at just Rs 250, you will find casual kurtis, long kurtas, shararas and even dupattas to go with your whole outfit. The USP of this place is the mix and match shops where you can choose a kurta and a pair of leggings/salwar/palazzo to go with it separately.
Tip: Don't miss out on momos from Dolma Aunty.
Nearest Metro Station: Lajpat Nagar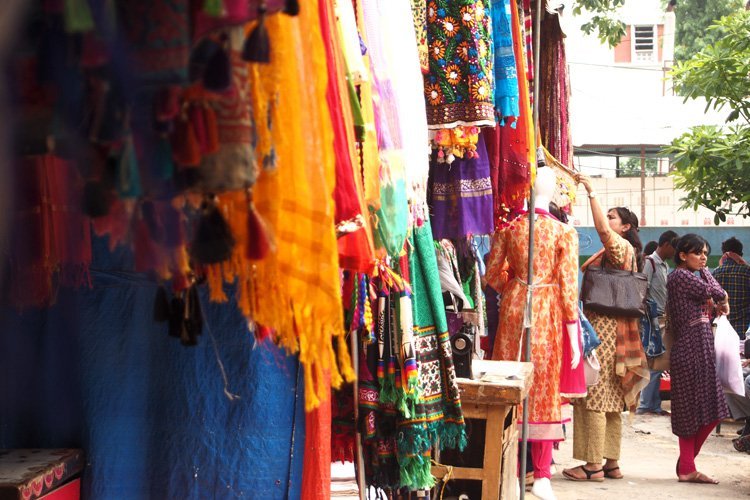 5. Kamla Nagar
The favourite place of any student in North Campus and not without reason. This place has clothes and accessories at student prices and the market always keeps up with the latest trends. Rings for as low as 10 bucks and earrings for Rs 30, this is a paradise for all those who love hoarding accessories. The tops here are extremely trendy and start from as low as Rs 150. All in all, good bargaining skills coupled with the low prices means some good additions to your wardrobe.
Tip: Visit any nearby college for a yummy lunch at a super cheap price.
Nearest Metro Station: Vishwavidyalaya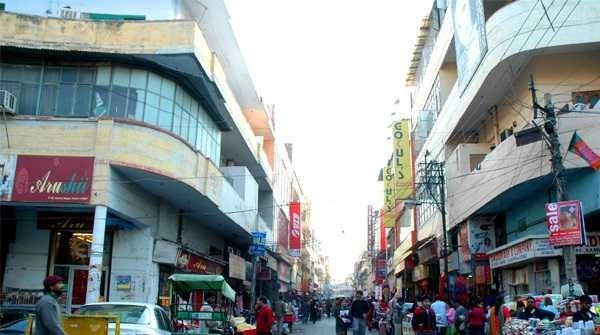 6. Dilli Haat
This place is the stuff dreams are made of, for ethnic lovers! You will find something from each part of the country here. If you're lucky, you might also find a person working on handicrafts. You can buy accessories from different areas of the nation at nominal prices, especially the earrings which start from around 40 bucks. You can also purchase beautiful sarees, silver jewellery and footwear here.
Tip: Get your hair braided or sit down for mehendi when you're tired of shopping.
Nearest Metro Station: INA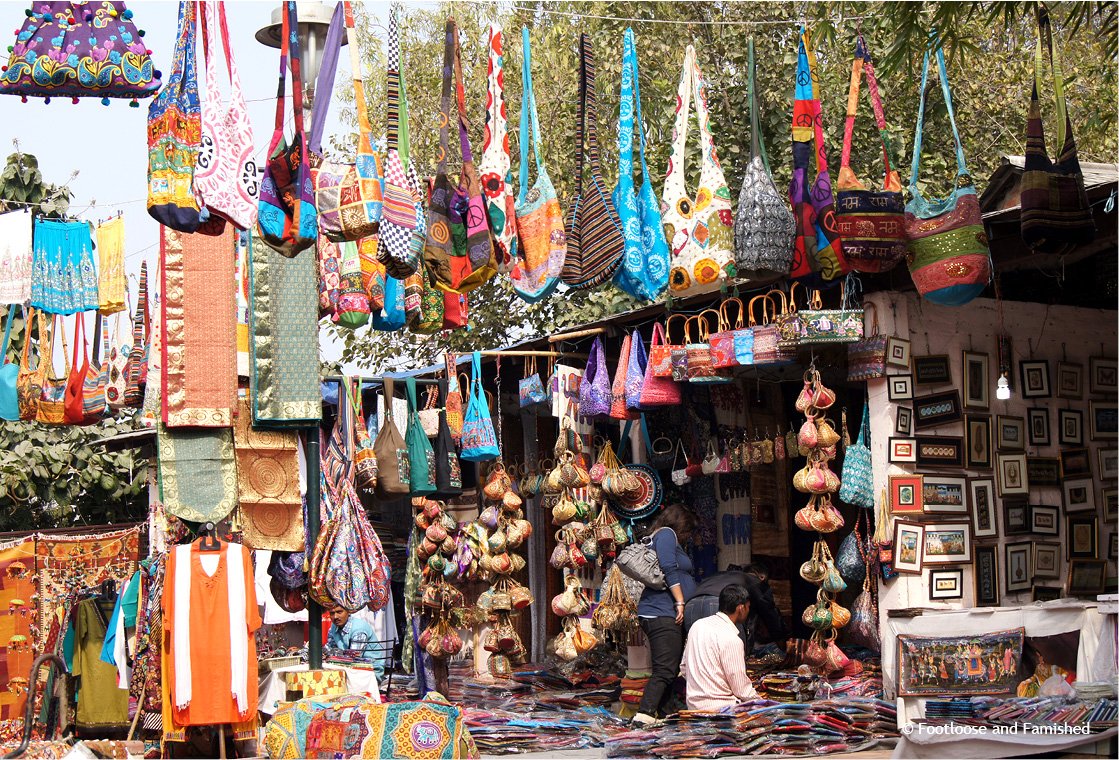 7. Khan Market
An unlikely place for street shopping, you'd think. But that's the best thing about Delhi. It has a lot of ways of surprising you. The U-shaped market may house eateries and showrooms that prove to be hefty on the pockets. However, the street shops here offer clothes, shoes and accessories at just the right prices. The tops here can't be found anywhere else, and if you're good with bargaining, you can pick up something for as low as Rs 300. The shop that sells sandals isn't high priced to begin with, but they're always ready to bargain. The accessories found here are very classy and start from Rs 150.
Tip: Stop for something sweet at Cakery.
Nearest Metro Station: Khan Market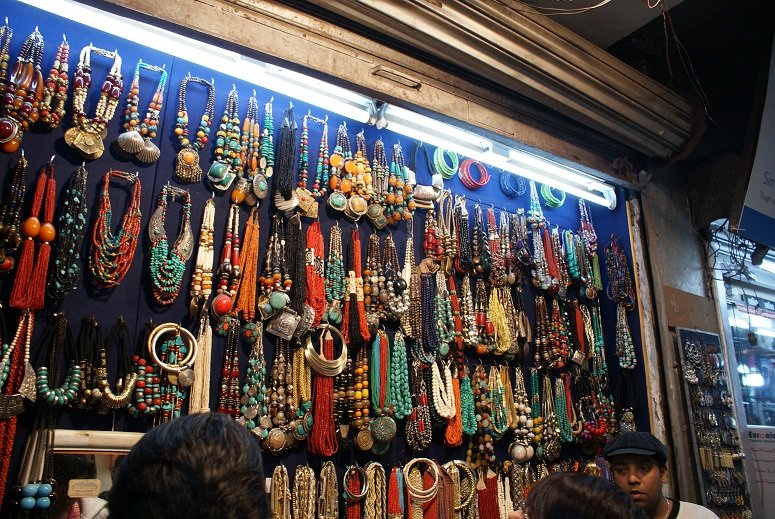 8. GK 1 M Block
Situated in South Delhi, this area is often accused of being too 'pricey.' However, South Campus swears by the street shops here. Its casual yet trendy footwear starts from Rs 150 and the tops start at just Rs 250. The shopping secret of this place lies in the basement shops which offer a variety of clothes at throwaway prices.
Tip: If a wedding is round the corner, get yourself a ready-made blouse from here.
Nearest Metro Station: Kailash Colony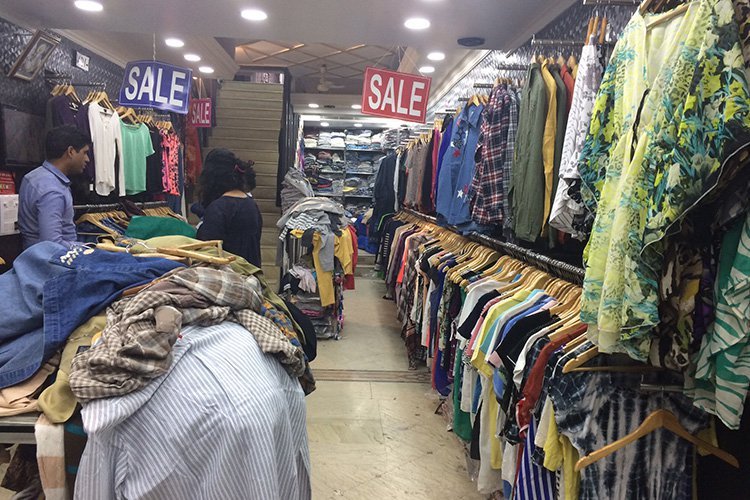 9. Sadar Bazaar
A wholesale market of our dreams, this is the place where you go when you have to buy things to decorate your house. From lamps to pillows, everything here is at a wholesale price which basically means you'd be spending half of what you had originally planned!
Tip: You may have to brave a whole lot of crowd. So, be prepared.
Nearest Metro Station: R K Ashram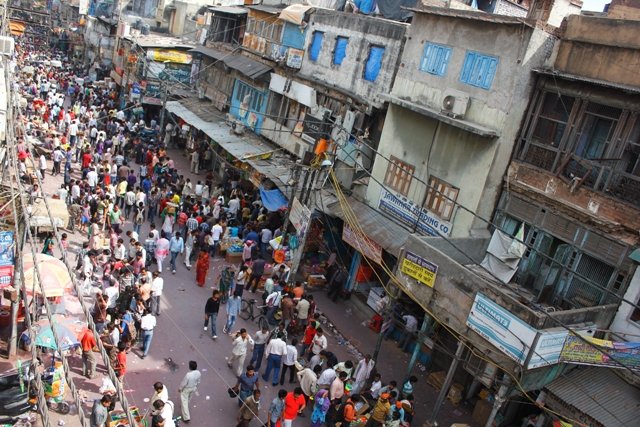 10. Shankar Market
This market is a paradise for people who like designing their own outfits. So, if you have a design in mind and need some cloth to make your dream design come true, this is the place you need to visit. In fact, the market also comes with tailors. You can find simple cotton for everyday wear as well as dazzling sequin work for the shaadi season. The bottom line is that it is all nominally priced and at the end of it all, you get to wear exactly what you wanted.
Tip: The basket full of extra cloth is gold.
Nearest Metro Station: Rajiv Chowk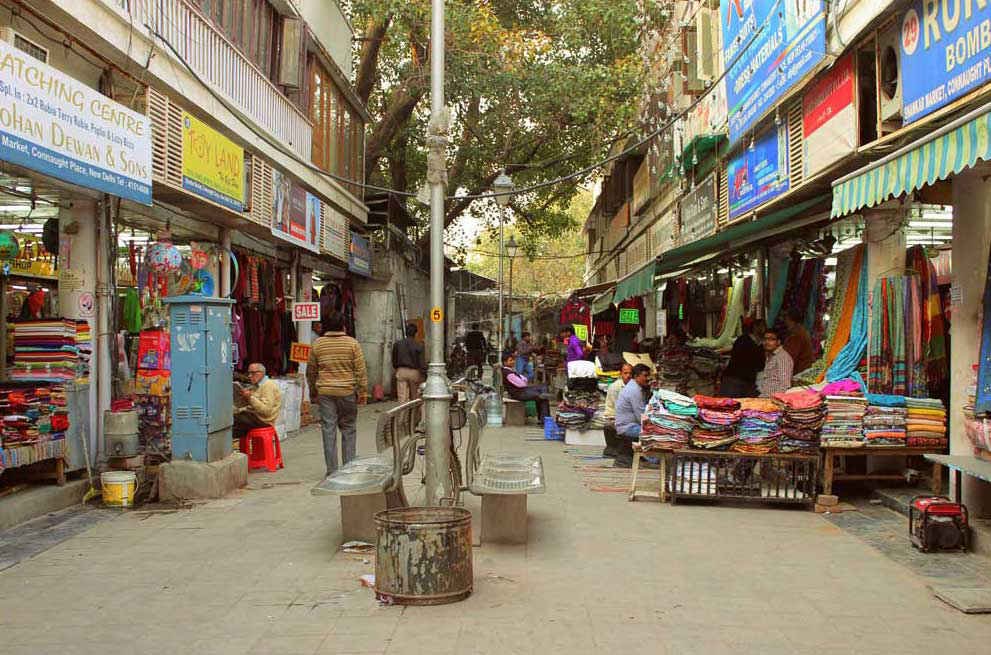 Isn't Delhi a shopper's paradise?
Feature image source: Palak Mittal