Our moms may have taken up the arduous task of styling us when we were kids (remember the colorful hairpins and everything matchy?) but now we are free birds, ready to take on the world with our individual style. Errr… put that thought on hold for a minute.
Enter our super cool moms, for whom our fashion choices are nothing but a mix of tattered clothes, unexplainable prints and non-wearable accessories. Sometimes so much so that, their perception of our attire goes into inexplicable heights. So here are 6 posters that show, what we wear vs what moms see. Here goes…
1. Every time I bring out my ripped denims.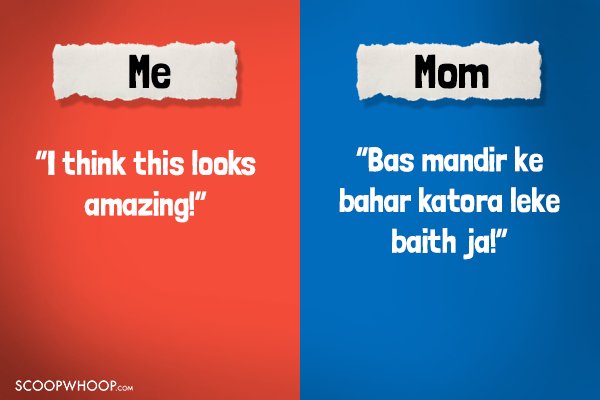 I'll have to sneak out carefully next time.
2. When I occasionally wear a salwar-suit.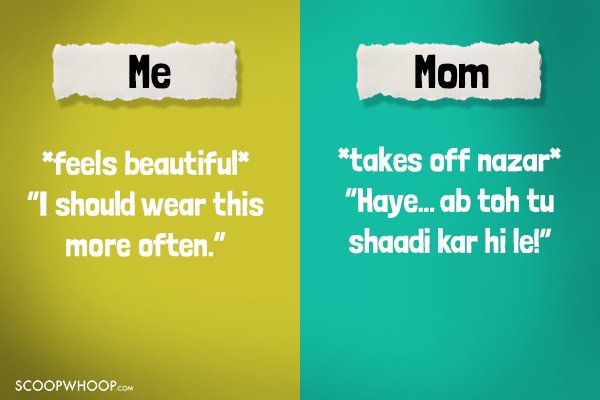 I'm never wearing Indian again. Ever.
3. *Notices a guy with long hair, wearing a leather jacket.*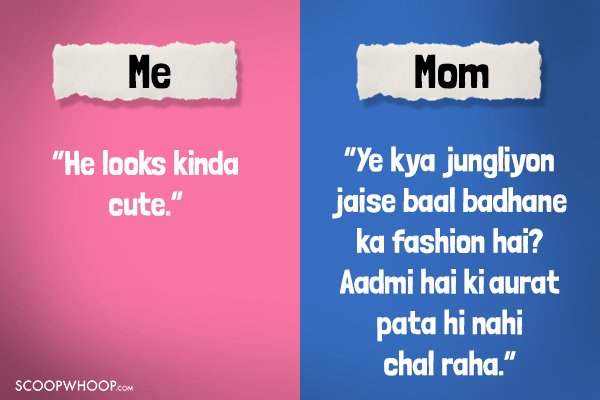 Seriously, mom?
4. I recently got a septum ring and…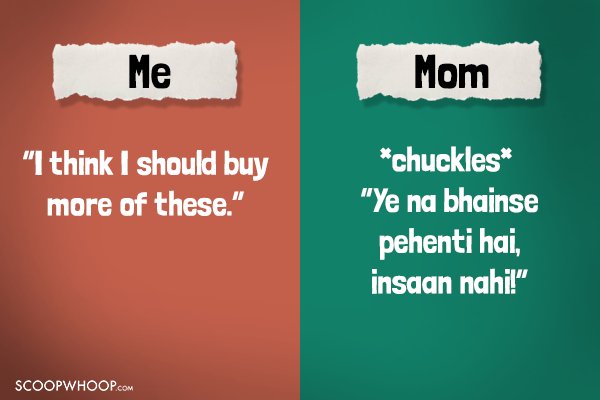 Thanks, Mom. Really.
5. Crop tops are "cropped" tops but well…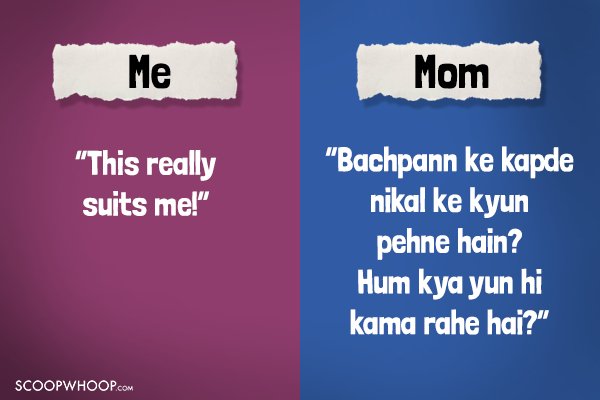 I don't think I have words to explain this.
6. When I decide to wear a dress for a date…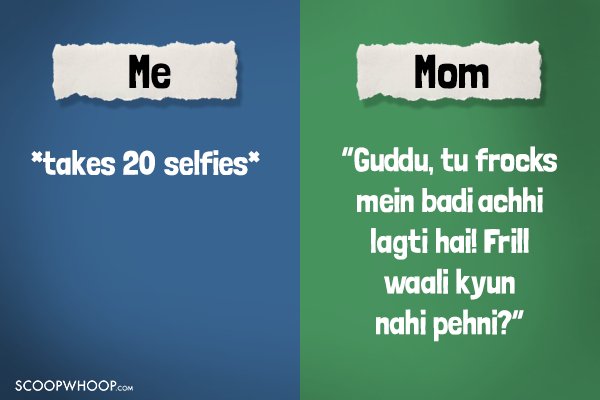 Can't roll my eyes beyond this.
Although, no matter how savage our moms are when it comes to reviewing our fashion choices, they've always had that no filter approach that we soo badly need in life. So this mother's day, all of us along with Max Fashion wish our first true fashion stylists a Happy Mother's Day and thank them for always #KeepingItReal.