I often find myself watching reels or doom scrolling through Instagram posts of cute outfits that fashion influencers throw together. And one thing has become very clear – I cannot afford majority of the items they tag in the videos. That's not all, by the way, to sprinkle an even more generous amount of salt on my wounds, I read through fashion websites such as Vogue and Who What Wear. As a desi, kid all I end up saying to myself is ye toh Sarojini mein bhi mil jaaega.
But then I think to myself, 'No Harshita, we can do better. We're not going to spend recklessly on something that won't even last 3 months.'
So, what we've done here is curate premium basics from international brands and designers and given substitutes for each of them, that will cost you much less, but will last for possibly just as long. We've also gone ahead and shared just how much you'll be saving with the substitutes we've suggested, because affordable doesn't mean cheap! Take a look:
1. White Shirt 
Saks Fifth Avenue $295 (₹24,509) white shirt.
Our suggestion:
H&M Cotton-blend shirt for ₹1,499.


2. White Tank Top
Net-a-porter tank top of $48 (₹3988).
Our suggestion:
An H&M tank top worth ₹399.
3. Denim Shirt
Petar Petrov Maxine denim shirt jacket of $729 (₹60,567).
Our Suggestion:
GAP lightly washed denim shirt worth ₹2,999.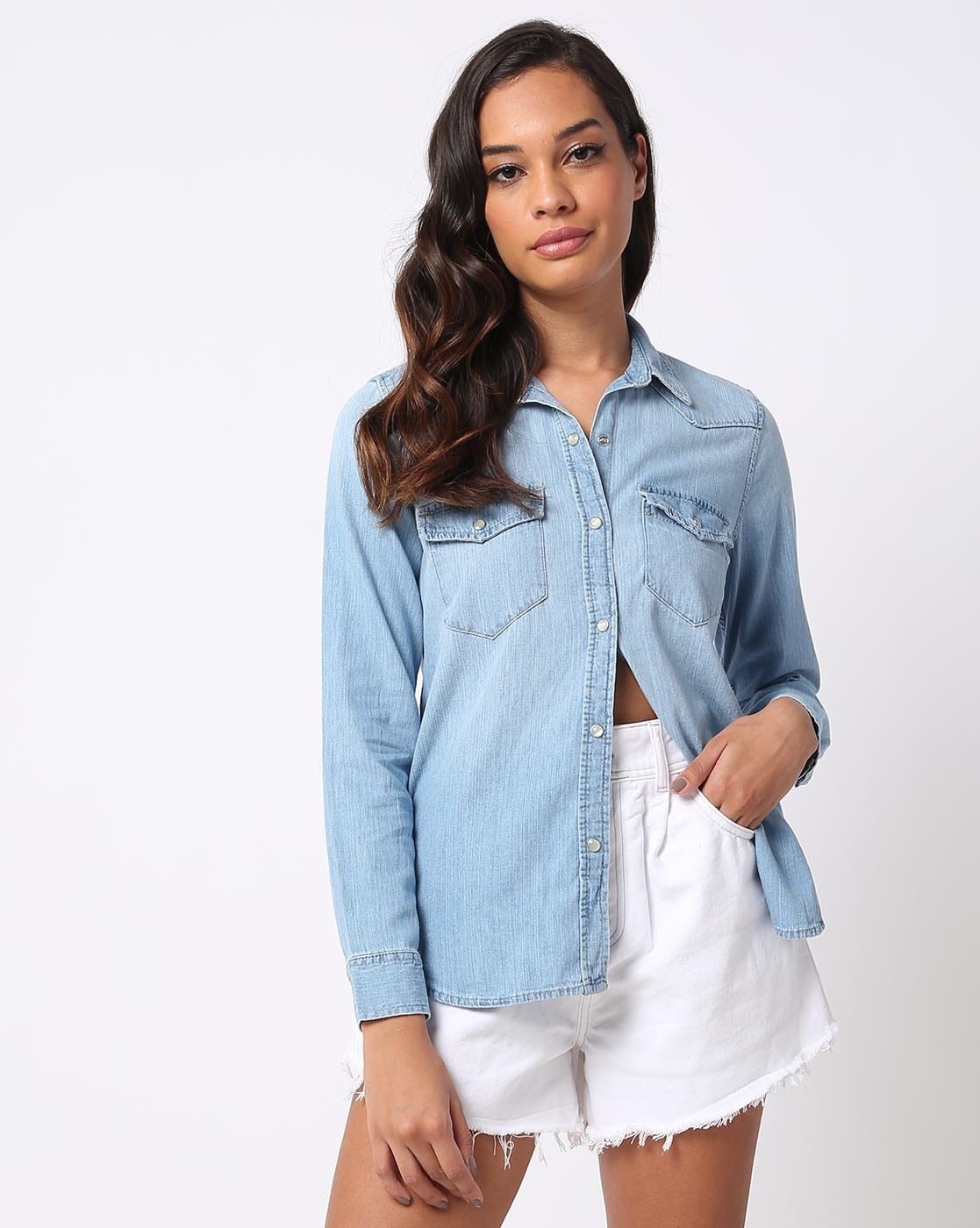 4. Tailored Trousers 
The Row Milla two-tone pleated trousers of $1,190 (₹98,875).
Our Suggestion:
H&M tailored jersey trousers worth ₹2,699.
5. Black slip dress
Vince V-neck maxi slip dress for $425 (₹35,308).
Our Suggestions:
Cider lace trim scoop neck midi dress worth ₹2,925.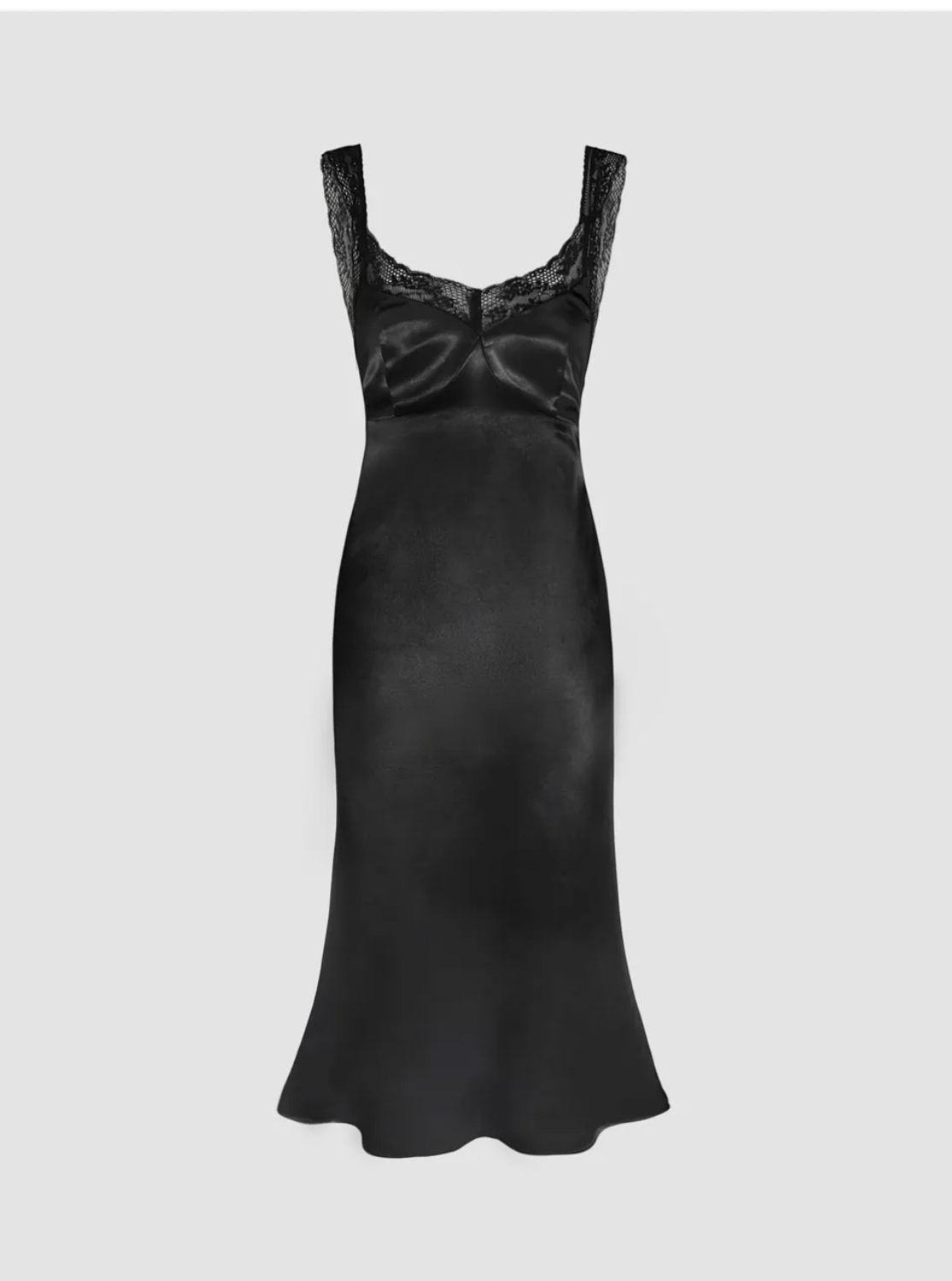 6. White t-shirt 
Leset Margo cotton-jersey T-shirt for $68 (₹5,649).
Our Suggestion:
Uniqlo dry crew neck short sleeve T-Shirt worth ₹690.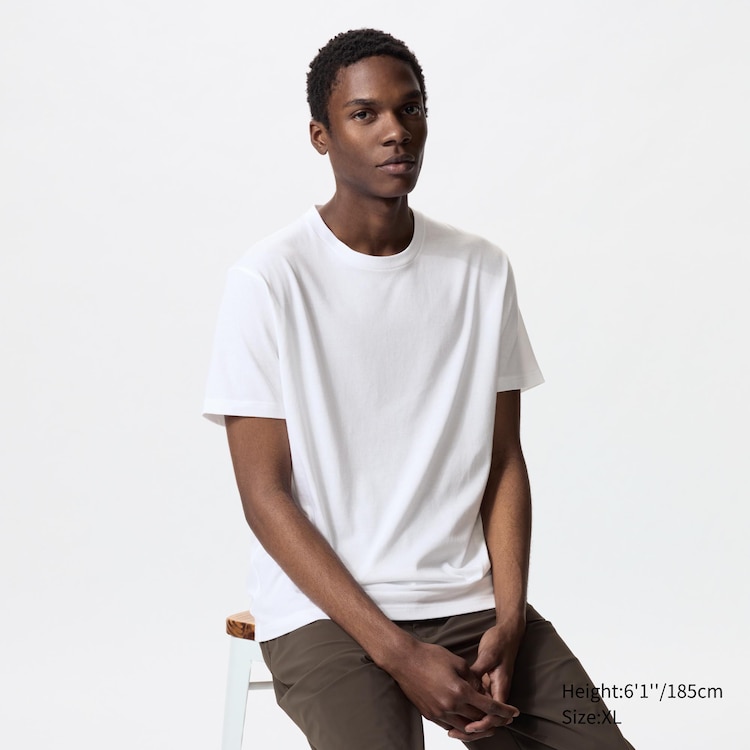 7. Navy Blazer
Veronica Beard Miller Dickey Jacket worth $695 (₹57,645).
Our Suggestion:
Trendyol double-breasted notched lapel casual blazer worth ₹4574.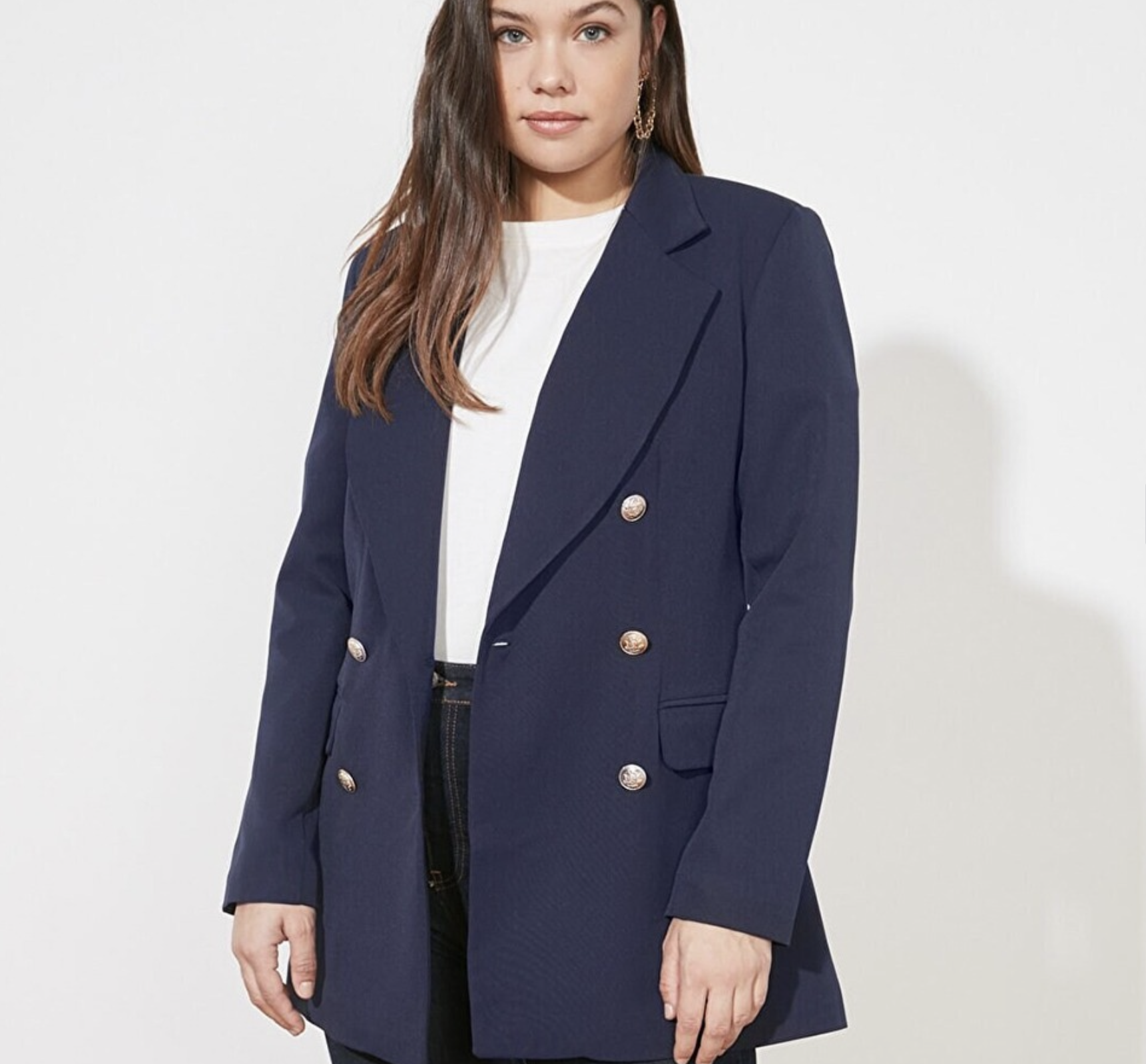 8. Striped T-Shirt
Barbour Bradley Stripe Long Sleeve T-Shirt worth $120 (₹10,716).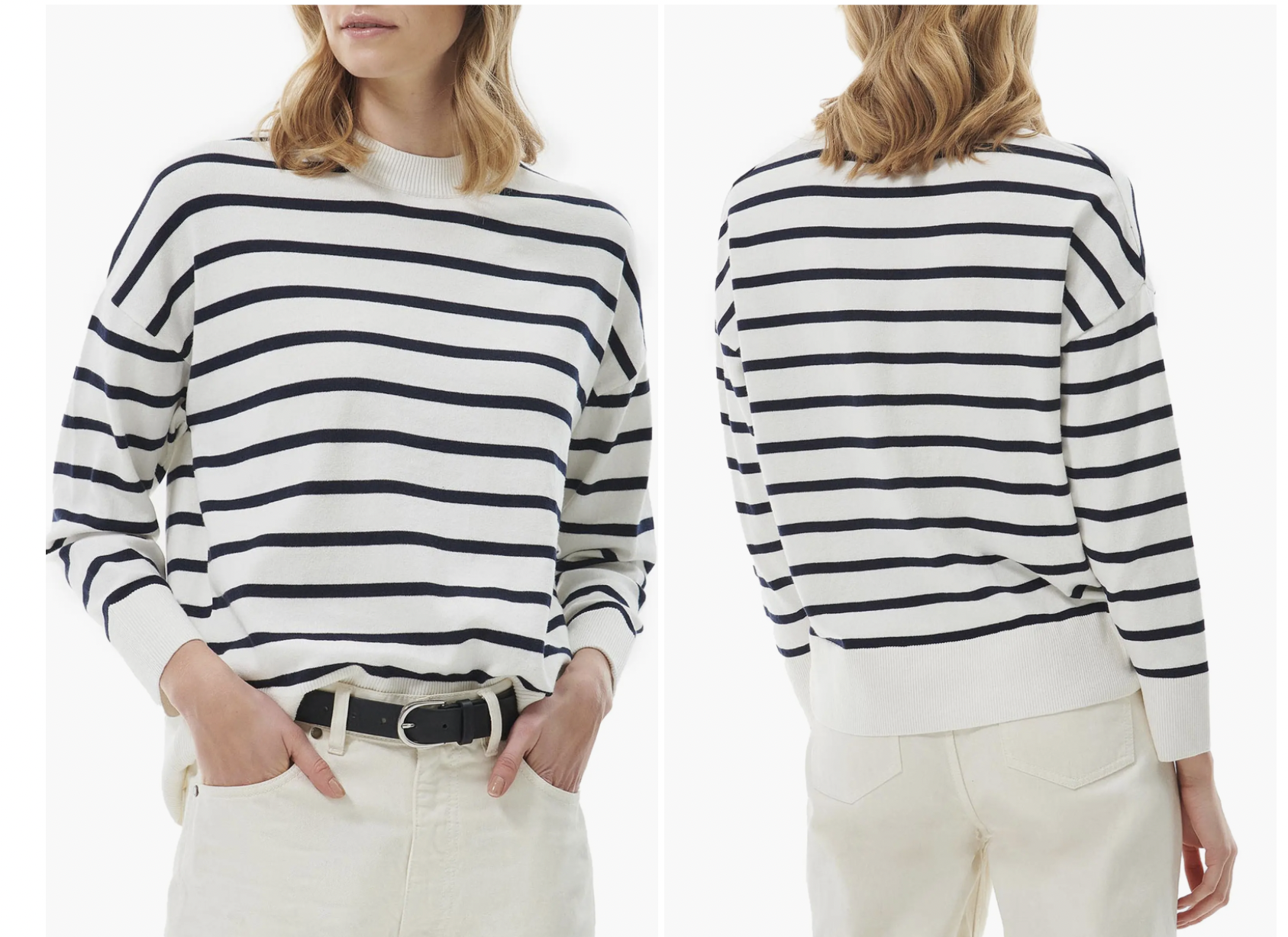 Our Suggestion:
LC WAIKIKI Black Striped T-Shirt worth ₹1,440.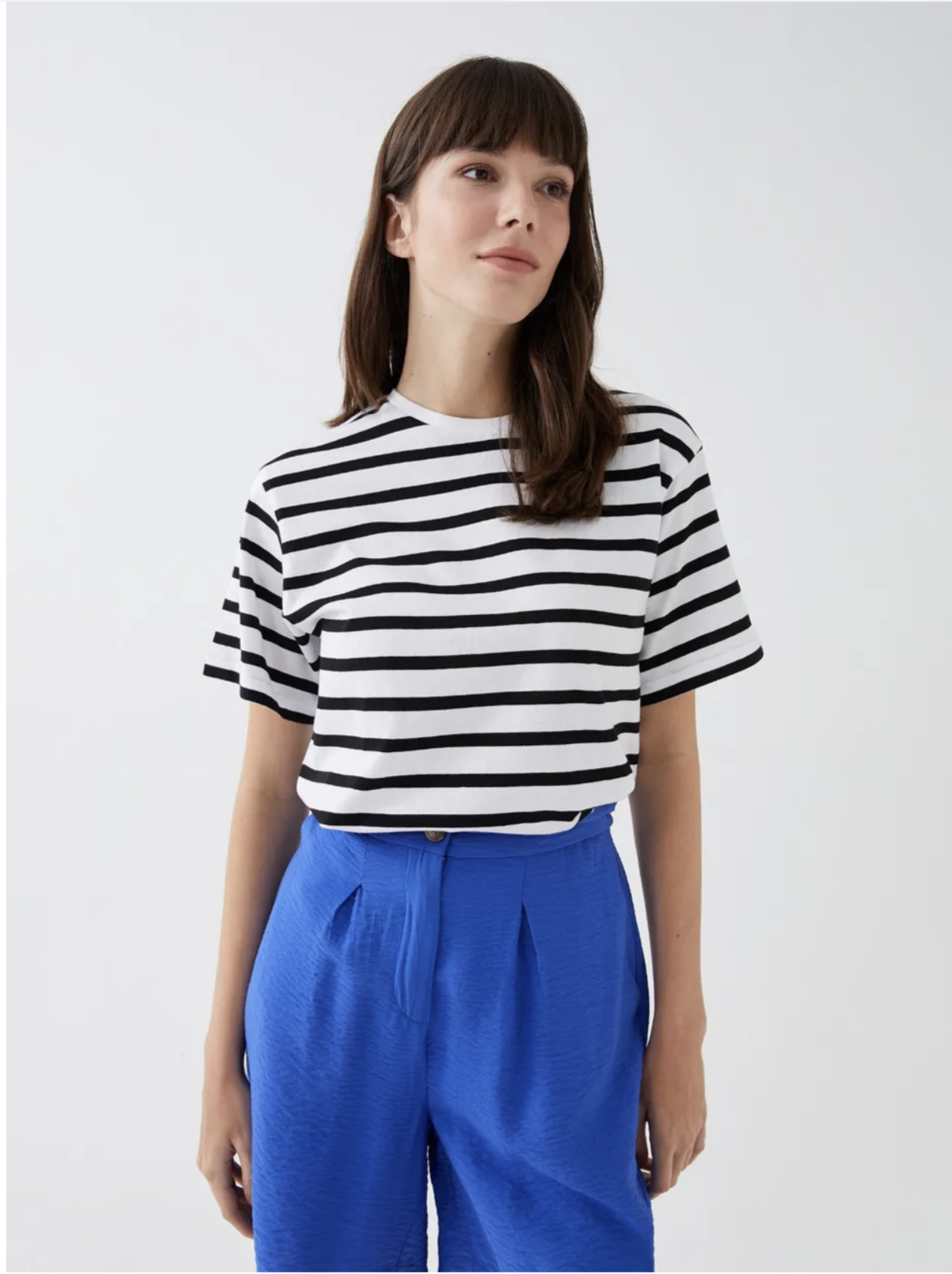 9. Blue Jeans
AGOLDE 90's Pinch Waist worth $278 (₹23,099).
Our Suggestion:
H&M 90s Baggy Regular Jeans worth ₹2,699.
10. Striped Shirt
Polo Ralph Lauren Classic Fit Striped Oxford Shirt worth $175 (₹14,520).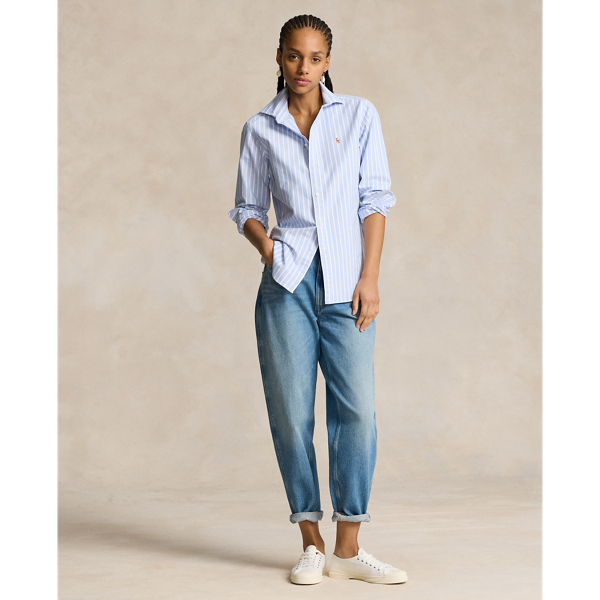 Our Suggestion:
Uniqlo Cotton Striped Long Sleeve Shirt worth ₹2,990.
11. Summer Dress
La Ligne Striped Tracy Dress worth $425 (₹38,082).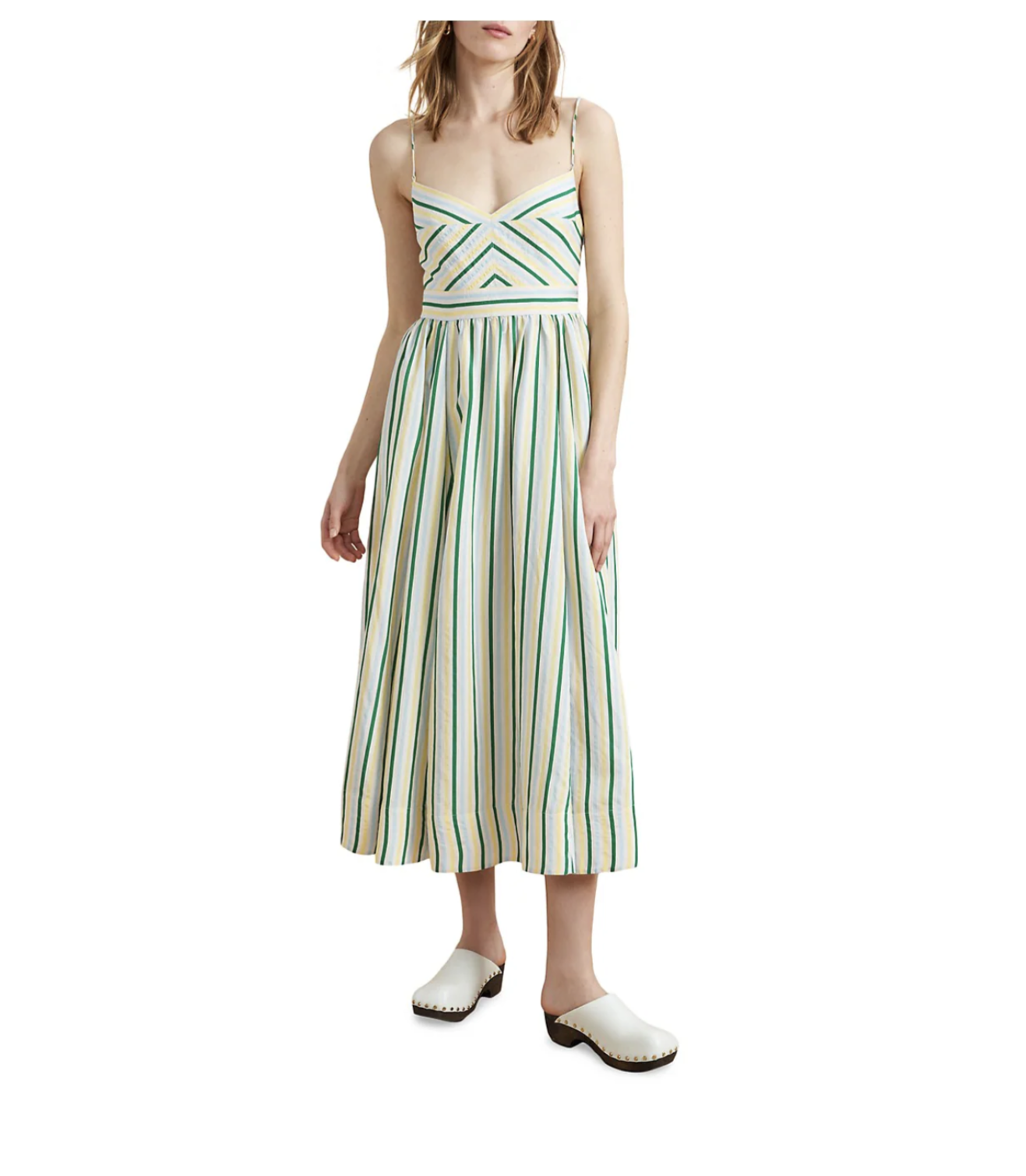 Our Suggestion:
American Eagle Outfitters Green & White Floral Print Midi Dress worth ₹2000.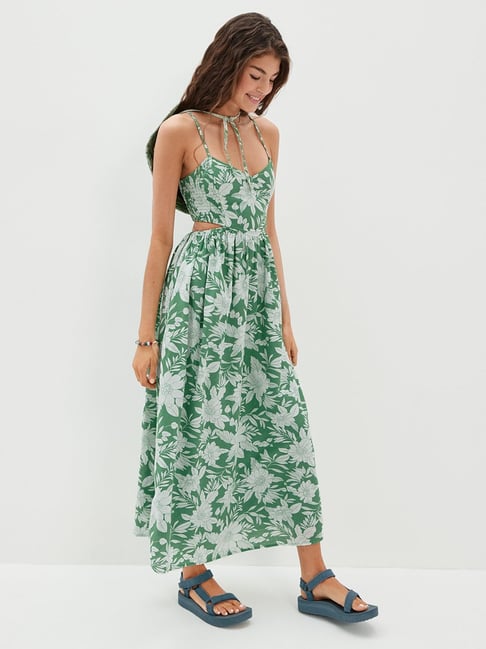 RSVP Green Striped Maxi Dress worth ₹4396.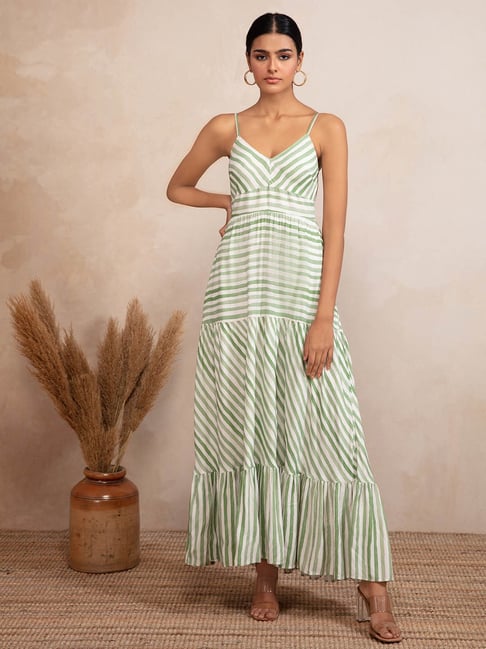 12. Relaxed Black Trousers
Nordstrom High Waist Wide Leg Pants worth $99 (₹8,215).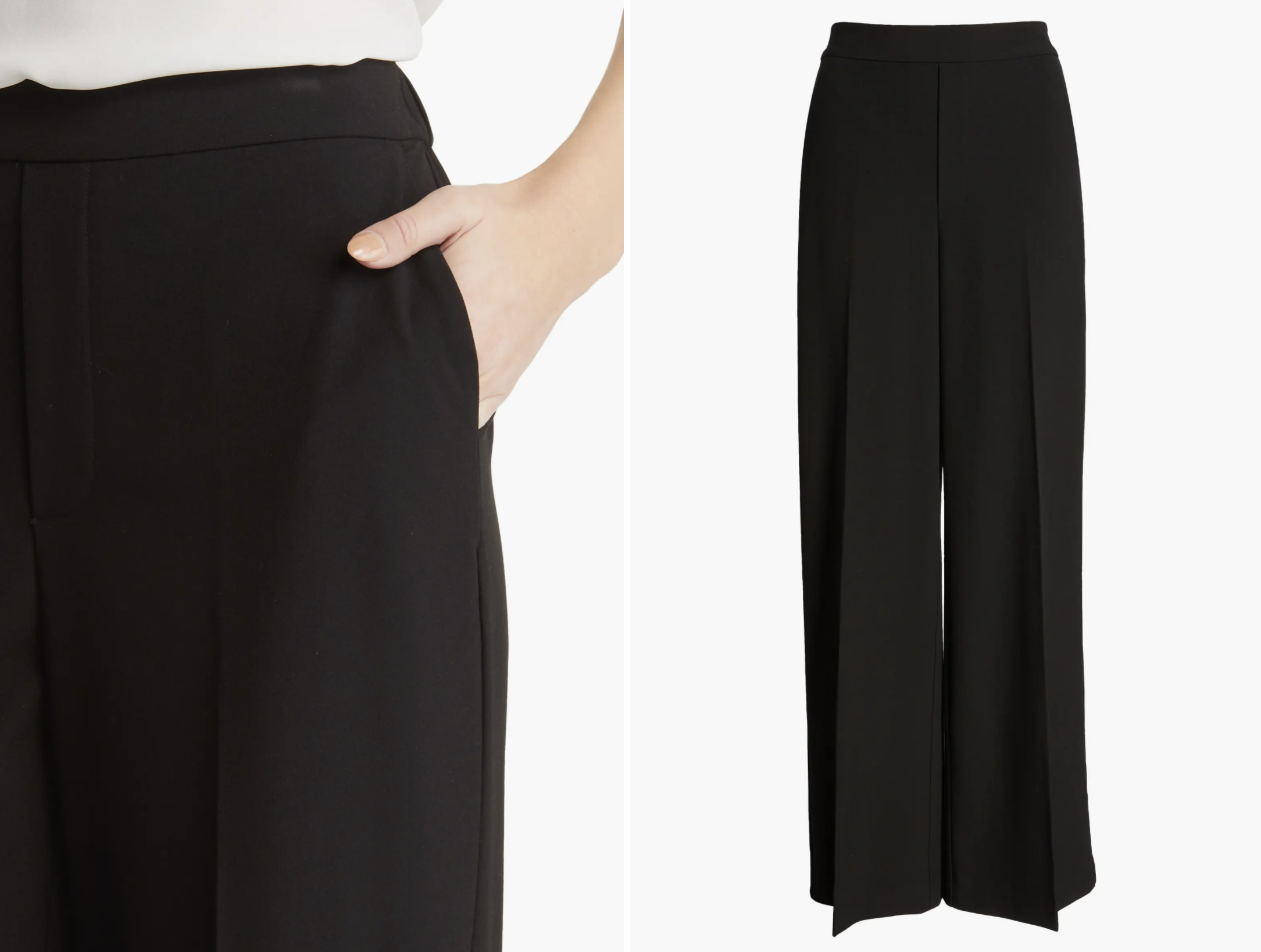 Our Suggestion:
H&M Linen-blend pull-on trousers worth ₹1,799.
Now, the total of the original items is – $4547 (₹377,129). Whereas the total of the items we've suggested is – ₹29,109. You can save approximately ₹348,020 here.
So now that we've taken a look at the kind of items you can curate. Let's talk about how we can pair them together, shall we?
1. White Tank Top + Trousers | Approx. ₹3,098
I personally consider white and beige a perfect combination for summer. And if you're looking to elevate how you wear your tank top- then pairing it with trousers (as opposed to jeans maybe) seems like an interesting option.
2. Blue Jeans + White Shirt | Approx. ₹2,994
One word – classic. The thing about pairing a white shirt with blue jeans is that you need to find the kind of jeans that flatter you, and a try to go with an over-sized white shirt in a fabric that also flatters you. So, the fabric of the white shirt, plus the fit of the blue jeans, that's all you've got to think about.
3. Striped Shirt + Blue Jeans/Trousers | Approx. ₹4,789
This same strategy applies to how to pair the shirt with either a pair of jeans or trousers. Try to choose the right fabrics and fits, and throw in some jewellery or accessories like belts etc. And you're good to go.
4. Striped T-shirt + Trousers/Relaxed Pants | Approx. ₹4,139
The truth is that there are no rules in fashion, especially in personal style. So, don't go by this picture and think you can only pair the striped T-shirt with a white pair of pants. You can pair them with a black pair too. Have fun with clothes!
5. Navy Blazer + Trousers | Approx. ₹7,273
In a few months, we'll be in the colder months of the year, and a navy blazer plus a pair of trousers seems like such a no-fuss, but elegant look to create, doesn't it?
We're hoping that this list will help alleviate your FOMO or lust for fashion. Because we don't need to burn a hole in our pockets to feel good about the things we're wearing, or feel like we're missing out on something humongous because we can't purchase from a certain brand.