Indian brides nowadays are looking for a wedding trousseau that is modern yet true to Indian traditions and minimalist in nature. Sanjay Garg, Delhi-based textile revivalist's new festive 2018 collection titled Heer takes us back to old-school Punjab and how.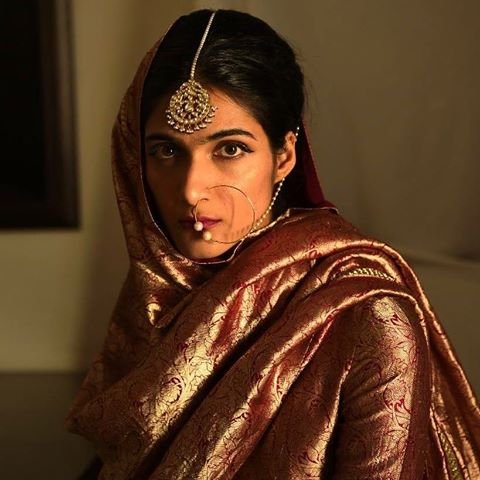 In recent times I've seen glamour, edgy, sassy but this collection has struck me unlike any other. It could be due to the fact that fashion for me, needs to have an ability to tell a story about the living breathing person inside the clothes and not just the mannequins.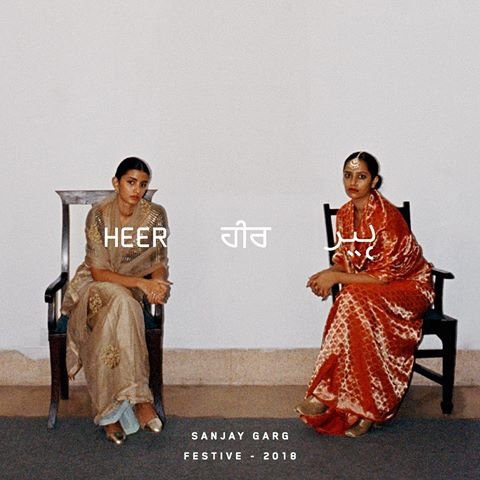 Heer is inspired from pre-partition Punjab and every photograph, every aspect of the collection is like revisiting old memories. It's like flipping through your parents' wedding album. 
The beauty of revival of something so nostalgic to the history of Punjab is the key to this collection. 
Shattering stereotypes of unrealistic ideas of a bride, the collection depicts minimalist fashion at its best.  
Re-creation of Punjabi wedding events like sangeet makes us feel like we're reliving the past. 
These colours bring forward memories of the vintage, old world charm of festivity and joy.
The imagery made me revisit the memory when I would try on my mother's jewellery and pose with my sister in our home.  
What intrigued me the most was how real the Heer bride looked. Not like the models we see prancing on the runway but real women, like my sister or my mother. 
Really, watching the whole collection and the campaign is like watching an old memory on repeat. 
Punjab is beautiful, and this collection perfectly embodies that raw charm. 
Already digging my mother's closet. Thank you Raw Mango for taking us back in time.