Many people dream of wearing designer clothes for their wedding. Especially us desi girls. Many of us dream of wearing a Sabyasachi lehenga for our wedding. But for the last few months we've been seeing interesting criticism of Sabyasachi's advertisement campaigns. For instance, this recent Twitter discourse about how their model looks quite sad in the photograph.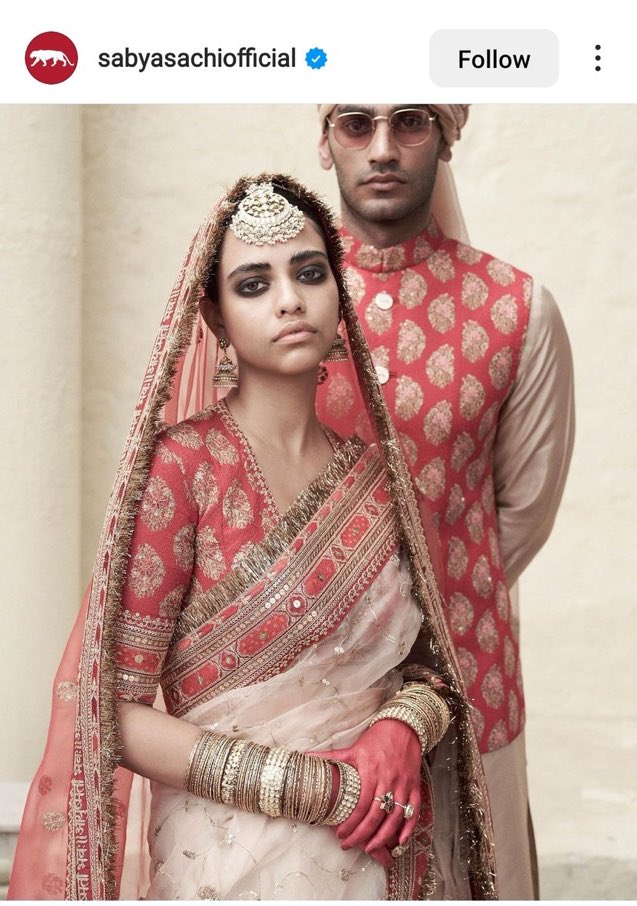 From witty comments about the bride being sad because perhaps she's marrying against her will, to ones about how wearing a Sabyasachi lehenga is clearly not enough to be happy on your wedding day, netizens have roasted the ad like anything.
It seems @SeemantiniBose knows what's up. Because there are too many jokes about how many women have elaborately day dreamed about every detail of their wedding, except for who they are going to marry!
What do you think of this ad?