A maid-of-honour in Ohio surprised her bride sister on her big day with a beautiful bouquet of chicken nuggets and the internet is going crazy.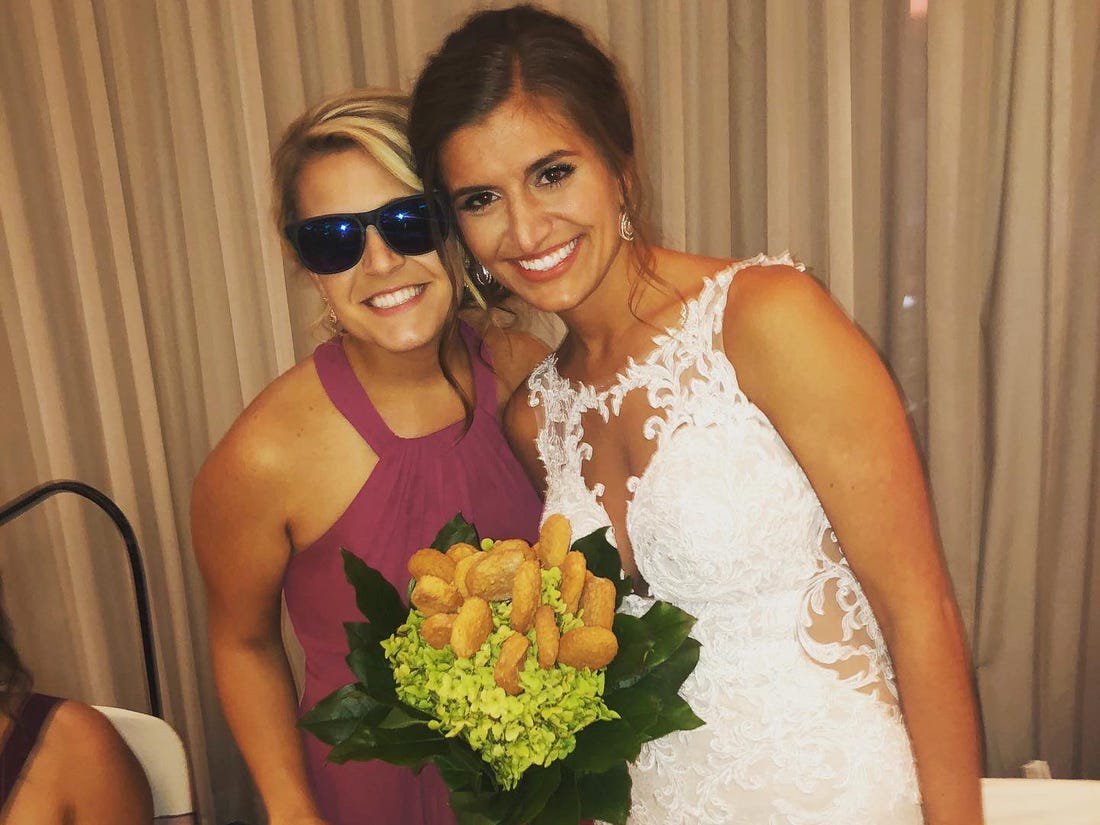 Jenna Spetz, the maid of honour just gave us some major sister goals with her tempting and amazing gesture. 
Not only that, while all the guests at the wedding brunch were feasting on gourmet dishes, the bride Blair was served a plate of crispy chicken nuggets with a side of fries.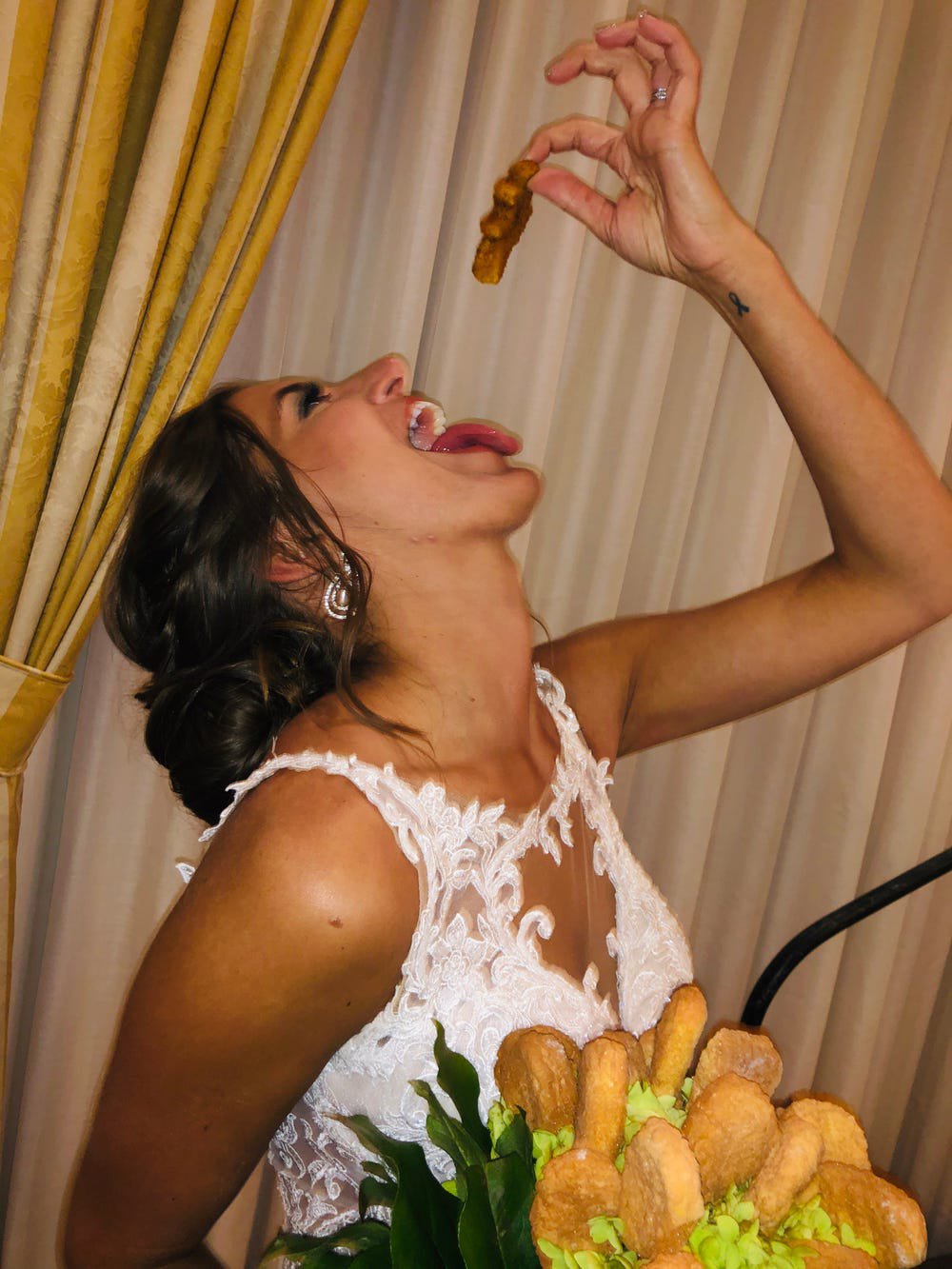 The bride's love for chicken nuggets was taken very seriously by her maid-of-honour. Jena Spetz further tells Business Insider: 
[Blair] has always LOVED dino nuggets and was marrying a man with the last name Tyson, so it really was a match made in heaven.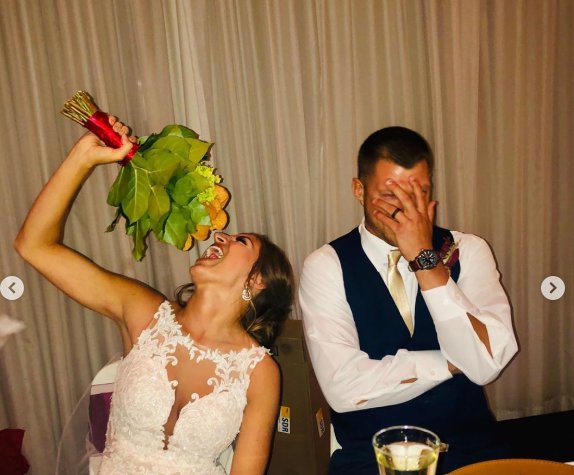 Best friends, I hope after reading this you know that I'm not kidding when I say, 'Fries Over Guys' and it is NOT TO BE TAKEN lightly.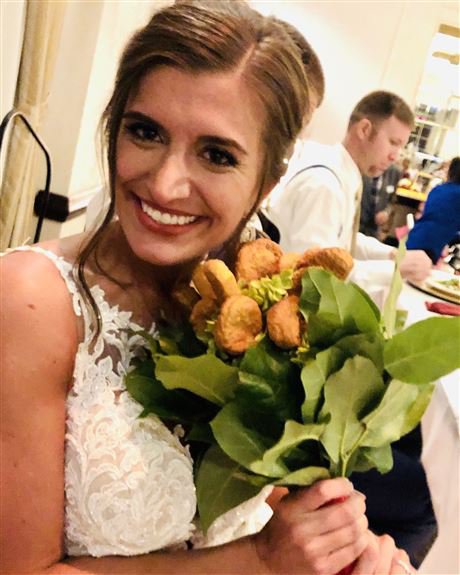 When I tell somebody that I dislike flowers, this is what I expect: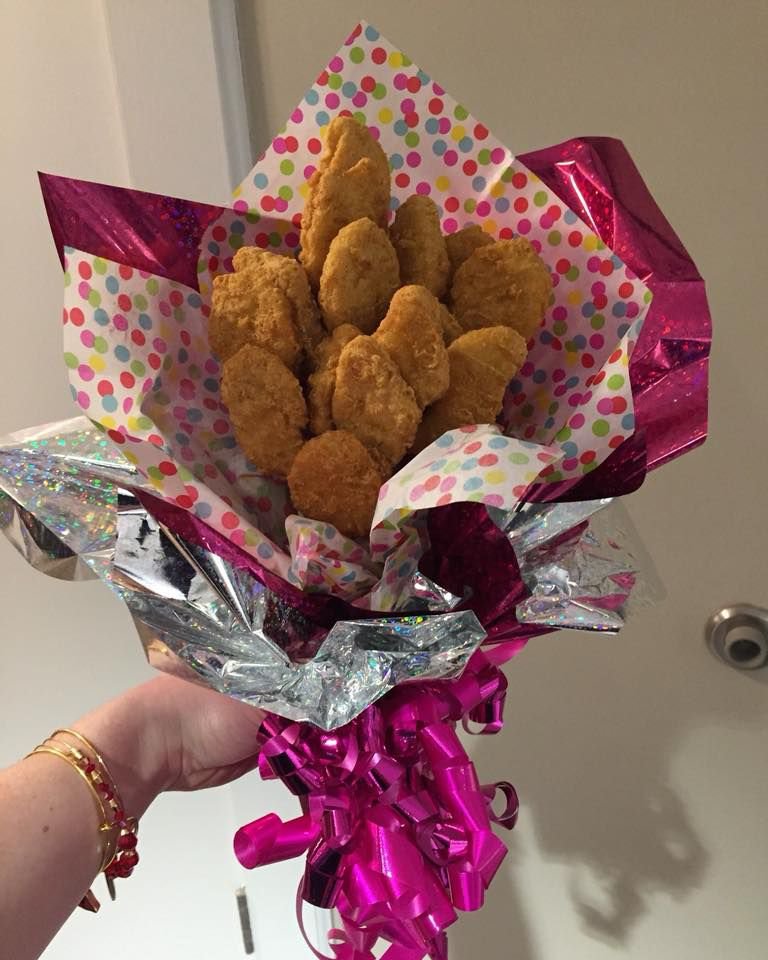 But this is what I get: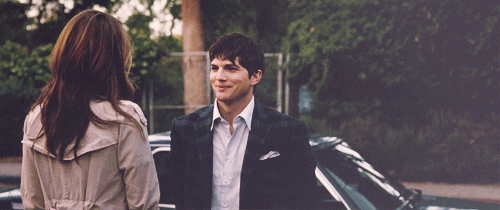 First of all, you heard that right folks, YOU CAN MAKE A BOUQUET OUT OF CHICKEN NUGGETS.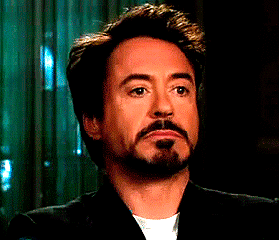 Second of all, WHERE DO YOU FIND SIBLINGS LIKE THESE? Like my sister can't even defrost a pack of chicken nuggets for me.