There are ripped jeans, acid wash jeans, mom jeans, boyfriend jeans and many more varieties. Because someone or the other is constantly trying to experiment with the good ol' denim. And that's exactly what a Japanese designer did. 
For the Tokyo Fashion Week, Japanese designer Meiko Ban experimented a little with denim, but we think he took it a little too far.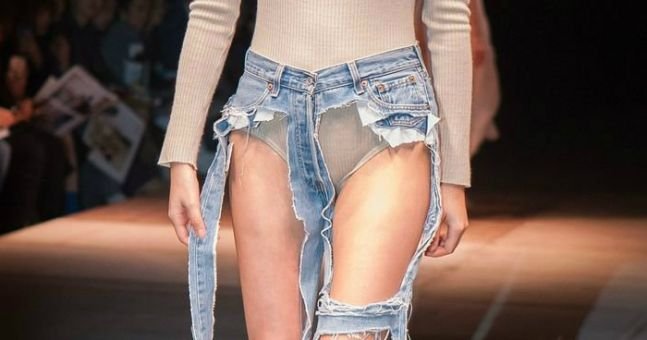 He introduced something called the 'thong jeans' to the world and this is how they look.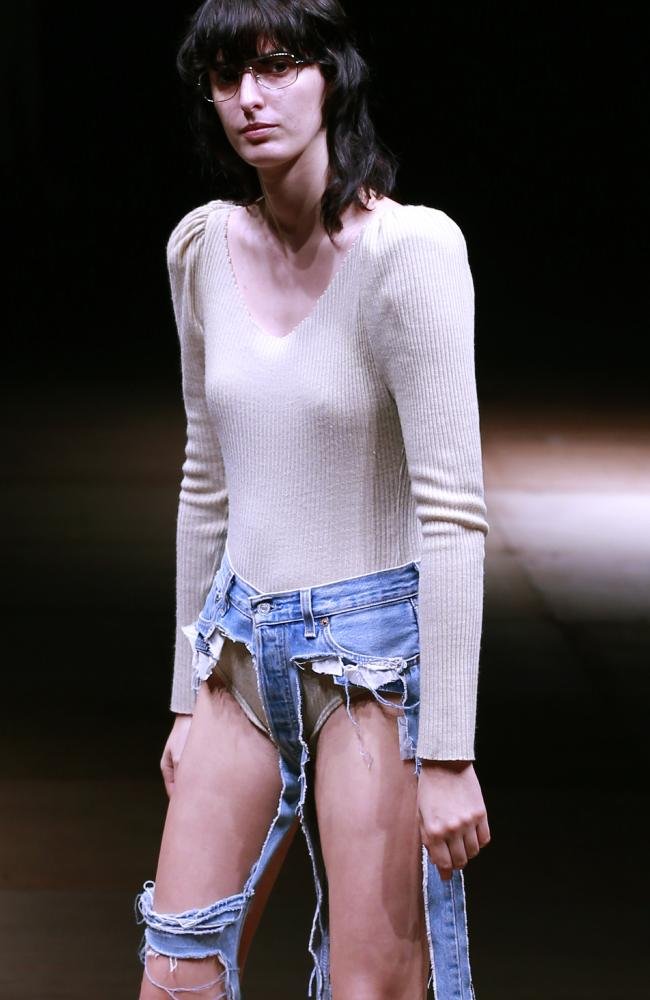 Now the first thing that comes to mind when we hear thong and jeans in the same sentence is something like this.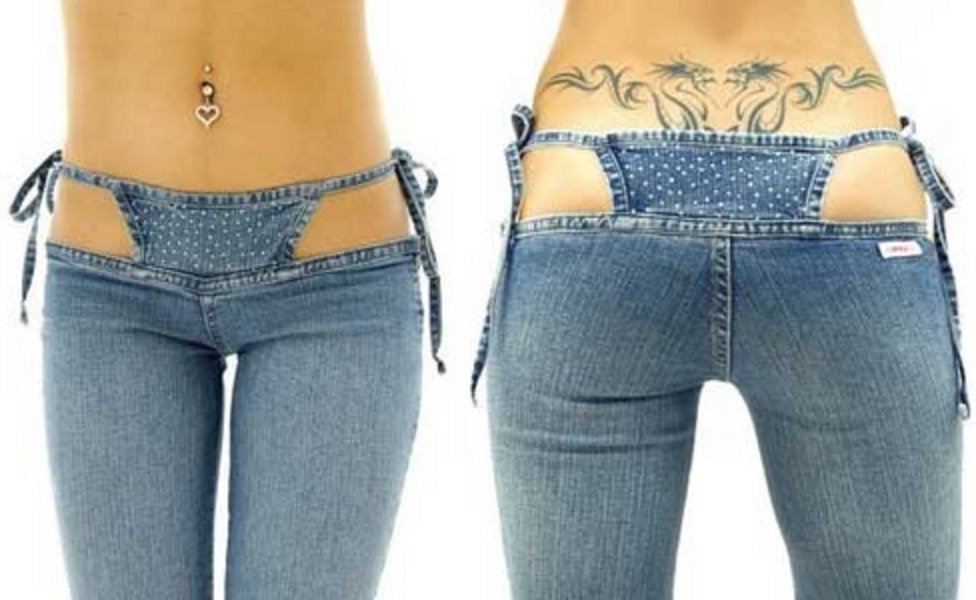 But that's so 90s, right?
Meiko Ban's thong jeans are nothing except seams held together by a button on the waist, a zip and some leftover strips of what was once whole jeans. 
Basically, they are jeans with every extra unnecessary piece cut off from the seams.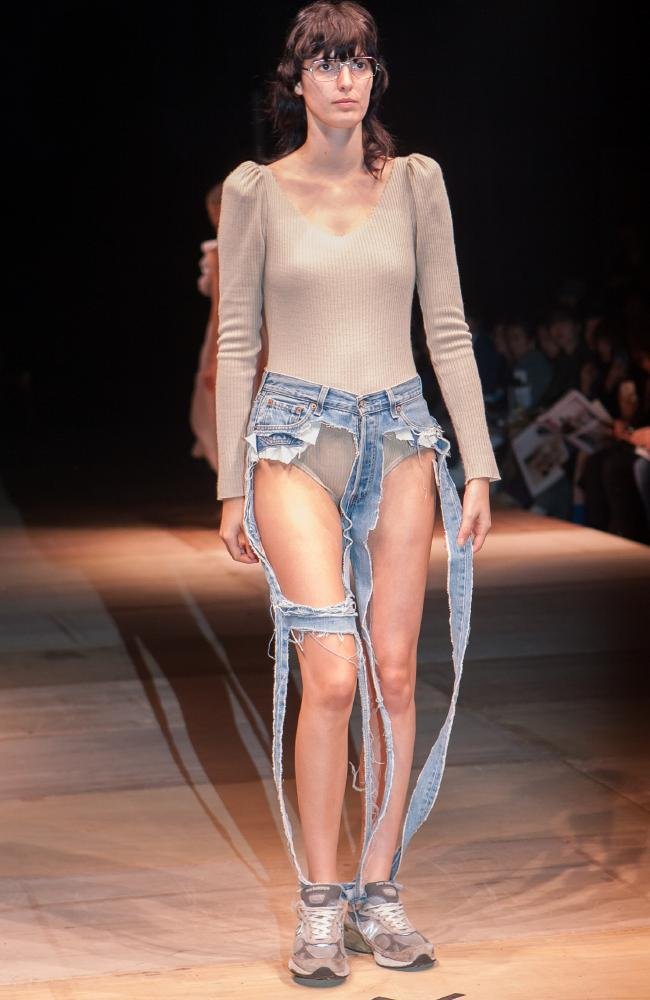 This is how the rear side looks.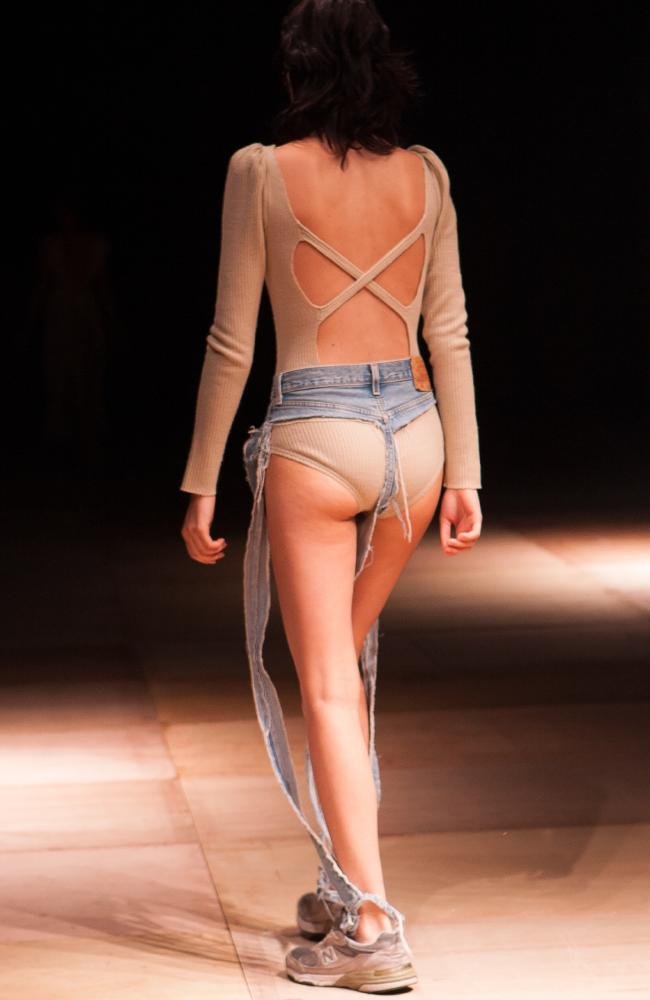 We're quite dumbfounded at this new fashion trend. And we sincerely hope it doesn't become the next big thing.