In the wake of #MeToo movement, a lot of celebrities and high profile people have come forth in support of women raising their voices against assault and years of suppression.
Female filmmakers like Gauri Shinde, Meghna Gulzar, Konkana Sen Sharma among others have signed a statement that they stand in solidarity with the women who have come forth with accounts of harassment. And that they will not work with proven assaulters.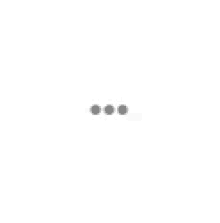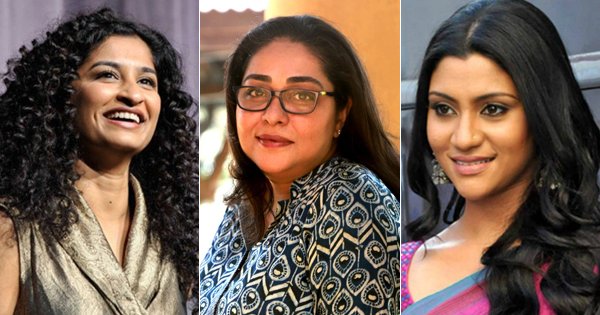 Yesterday, Meghna Gulzar tweeted a statement -
"As women and filmmakers, we come together to support the #MeToo India movement... We are here to spread awareness to help create a safe and equal atmosphere for all in the workplace. We have also taken a stand to not work with proven offenders. We urge all our peers in the industry to do the same."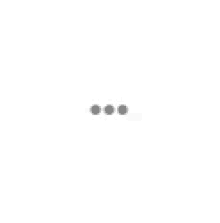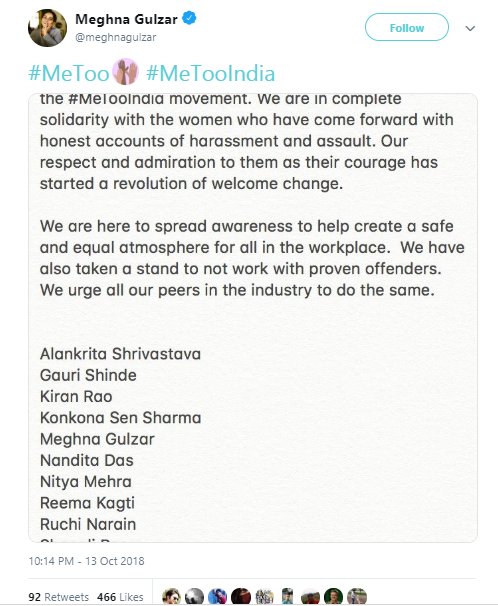 It's extremely important that high profile celebs with influential social media accounts and followers vocalise their views. And use it to empower the suppressed.
After the movement gained momentum, Akshay Kumar also cancelled the shoot of his upcoming film, Housefull 4, after allegations against Nana and Sajid Khan came out. And Aamir Khan backed out from the film, Mogul, until the allegations against director Subhash Kapoor get resolved.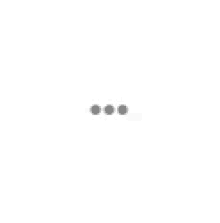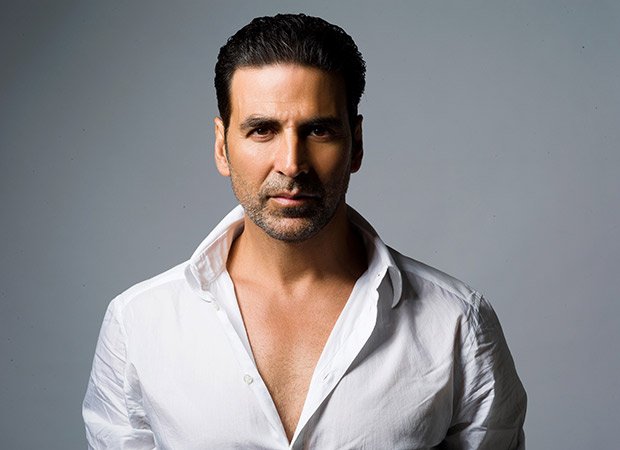 These small but vital steps on Bollywood's part prove that the allegations won't go unheard and ignored.