Mansplaining is a reality of today's world where sexism while is being widely tackled, still remains entrenched in the discourse and dynamics of conversation, narratives, and our attitude.
Kim Goodwin delivered a mansplaining chart unto this world. And then there was light (thrown upon casual sexism in conversations).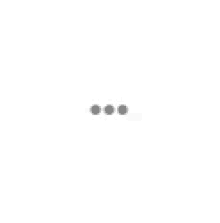 A mansplaining chart is here to guide every single man, who thinks he's helping but is really not. So men, notes le lo. 
But of course, there were people who had problems with how Kim gendered this issue. 
Why make this a gendered issue? What you are basically defining here is condescending behaviour that can happen in any human interaction, regardless of gender. I take offence at the sexist implication that this is a male oriented behaviour. #shesexist #notallmen #genderequity

— Derek Nankivell (@Derek_Nankivell) July 20, 2018
To genuinely answer your question, the deal is that we need to acknowledge the problems as it is. We need to call apples, 'apples'. If we don't address this phenomena as something women, just because of their gender, face daily at workplaces, then we are STRIPPING AWAY THE CONTEXT OF THE PROBLEM.
Multiple studies have shown how women's opinions are scrapped as garbage, or not having that much weight. 
Of course, popular media has a role to play in it, with its portrayal of women as always ditzy, helpless, and to be saved.
A host of research points to the insidious effect of benevolent sexism—the view that women are inherently in need of protection and special consideration—on women's advancement.
Source - Harvard Business Review
If you think this phenomena is imaginary, or just something 'these feminists' have 'cooked up', then all you need to do is watch some Bollywood interviews. 
That will help you grasp the substance of this issue. From Anurag Kashyap talking over Zoya Akhtar in a recent Lust Stories' interview, to Ranbir Kapoor mansplaining Katrina Kaif during the promotions of Jagga Jasoos, you'll find numerous instances of mansplaining in Bollywood. If you think about it, Bollywood is just another workplace that epitomises multiple issues women face at workplace including the very real, very alarming wage gap!
Coming back to Kim Goodwin, the beauty of this diagram is how nuanced it is. 
Her engagement with the concept, intricately separates a genuine resourceful conversation from mansplaining. The aim is to not to stereotype men for even expressing themselves. It is not to bring anyone down. But to target those conversations where a woman faces hurdles to even speak, just because of her gender.
Take a bow, Goodwin. You simplified this for us.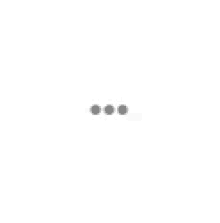 Also, men, listen. Listen to understand. And let's talk. Let's talk, without talking over each other.