Kolkata, the City of Joy, is home to one of the best cuisines of India – Bengali cuisine. We foodies have a certain obsession with Bengali food. And with mishti doi, doi maach, sandesh, among other mouth-watering delights, what's not to love? 
Well, you don't have to beg your Bengali friend for a lunch invitation anymore, because here's a list of 18 new restaurants in Kolkata that are worth trying on your next trip there.
Here are 18 new restaurants in Kolkata to try out this year:
1. Café Ekante Houseboat Restaurant 
What's better than having delicious food while looking at the beautiful waters of Bay of Bengal? Cruising down it, maybe! Well, here's where you can do that. 
Location: Eco Island, Eco Park, Action Area II, Rajarhat New Town, Kolkata
Meal for 2: ₹1100
We recommend: Ekante Platter, Bhetki Molayemi Tikka, Nolen Gurer Ice Cream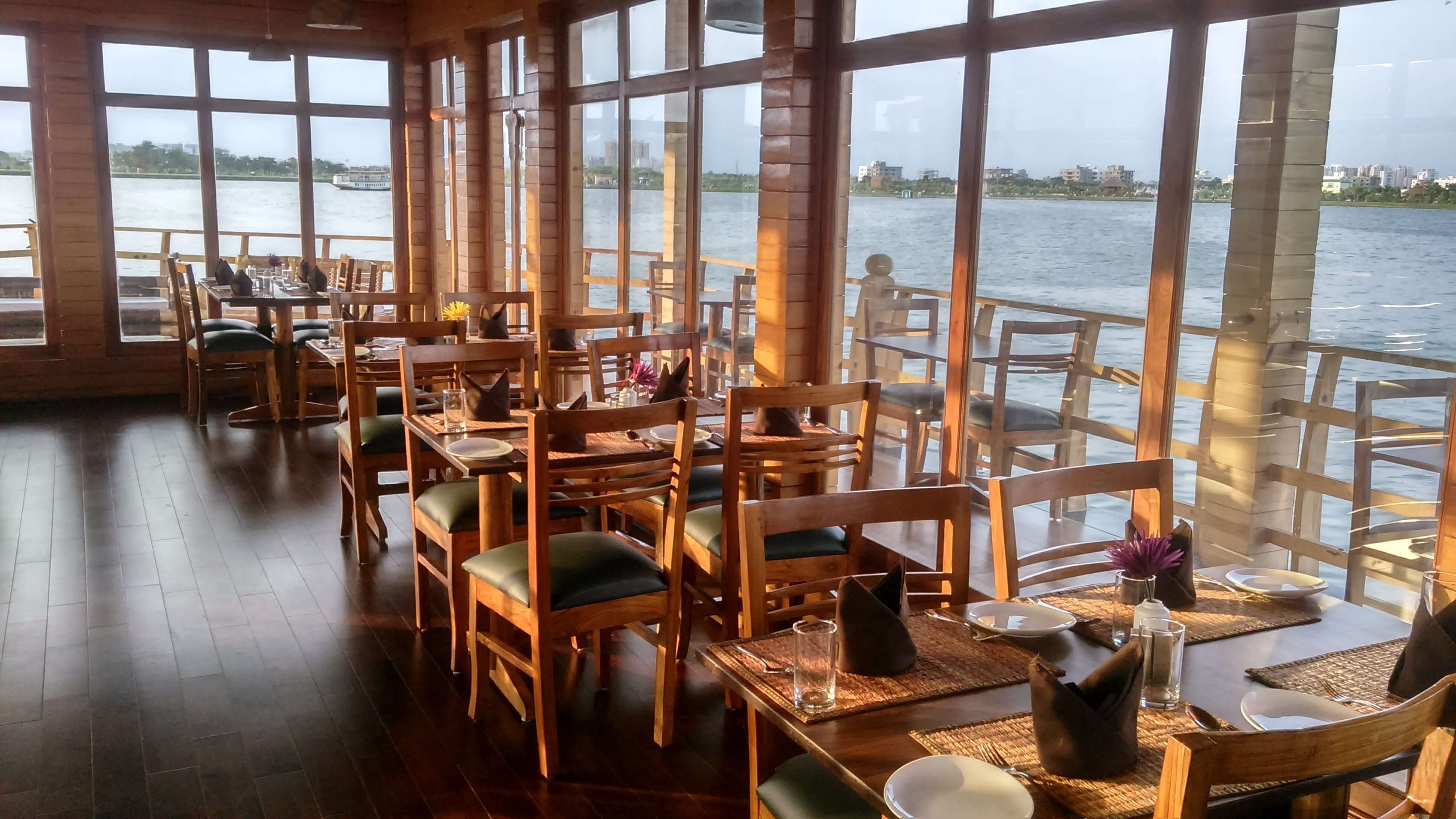 2. Every Door's Mystery 
The interiors are full of doors of all sizes and colours. Makes you wonder what's behind each of them. But we're still not sure if we like the interiors more or the food!
Location: 2nd Floor, 1, Allenby Road, Elgin, Kolkata
Cilantro Cottage Pizza, Cheese Garlic Bread, Masala Fries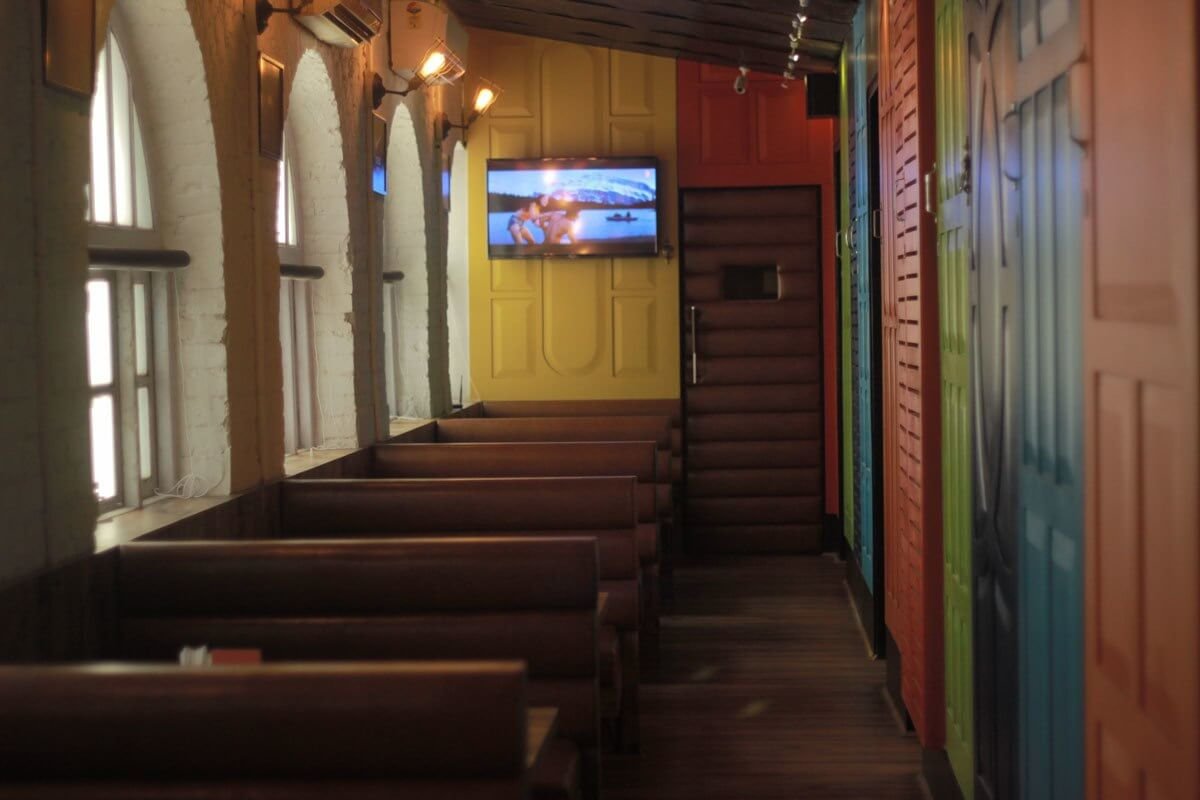 3. Jam House 
With its music inspired interiors, this place is basically heaven for all the music junkies. And along with some soulful music it serves great food too. Sorted for life, aren't we? 
Location: 1, AJC Bose Road, Near Shikshayatan College, Chowringhee, Kolkata
Meal for 2: ₹950
We recommend: Pan Fried Momo, Banana Shake, Falafel Wraps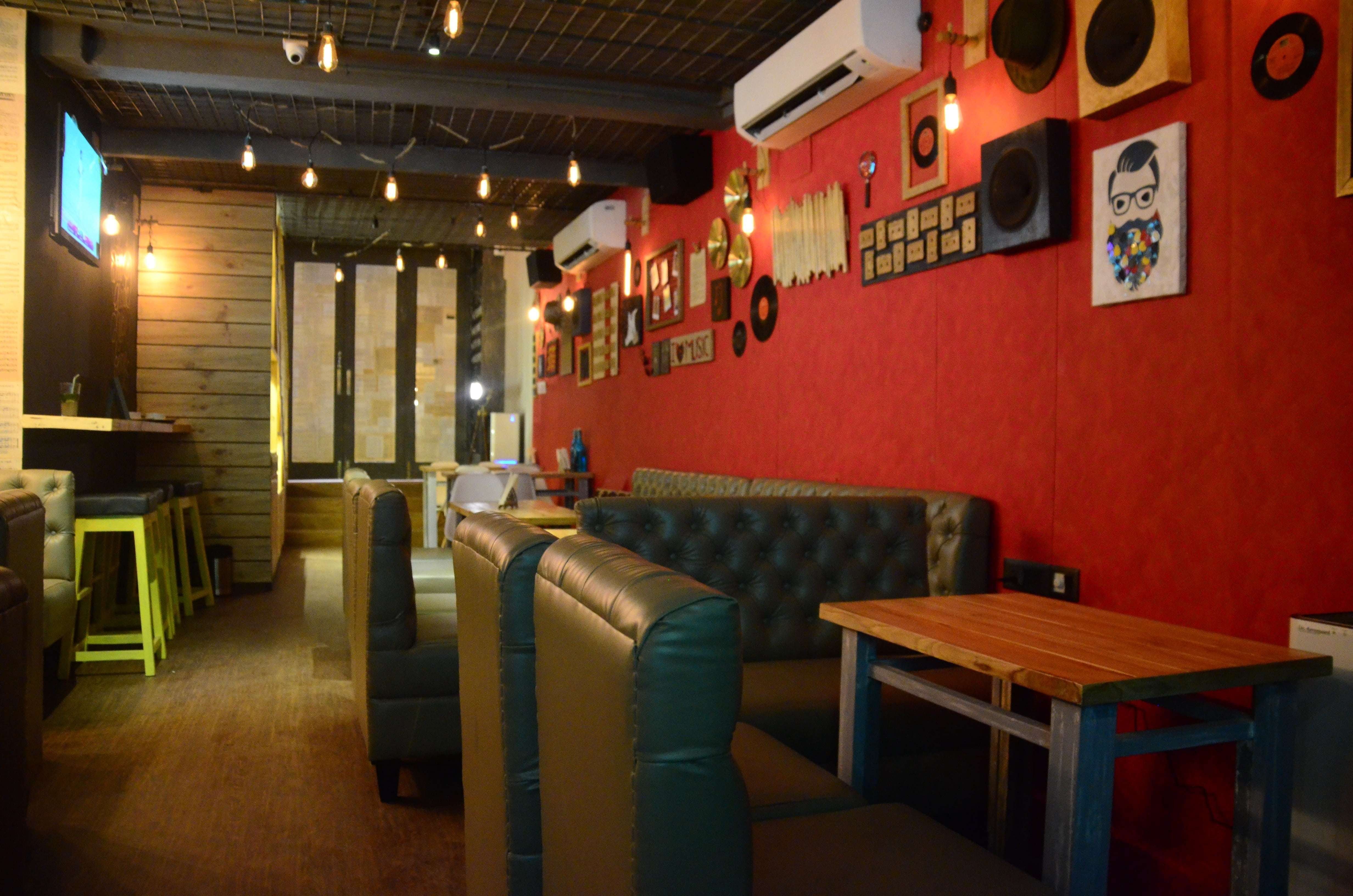 4. Mughal Khaan
Even in Kolkata, you can enjoy great Mughlai cuisine at this place. And the decor only adds to the whole Mughal appeal. 
Location: 63/10/1, Dum Dum Road, Near Motijheel Arts College, Dum Dum, Kolkata
Meal for 2: ₹750
We recommend: Mutton Biryani, Chicken Chaap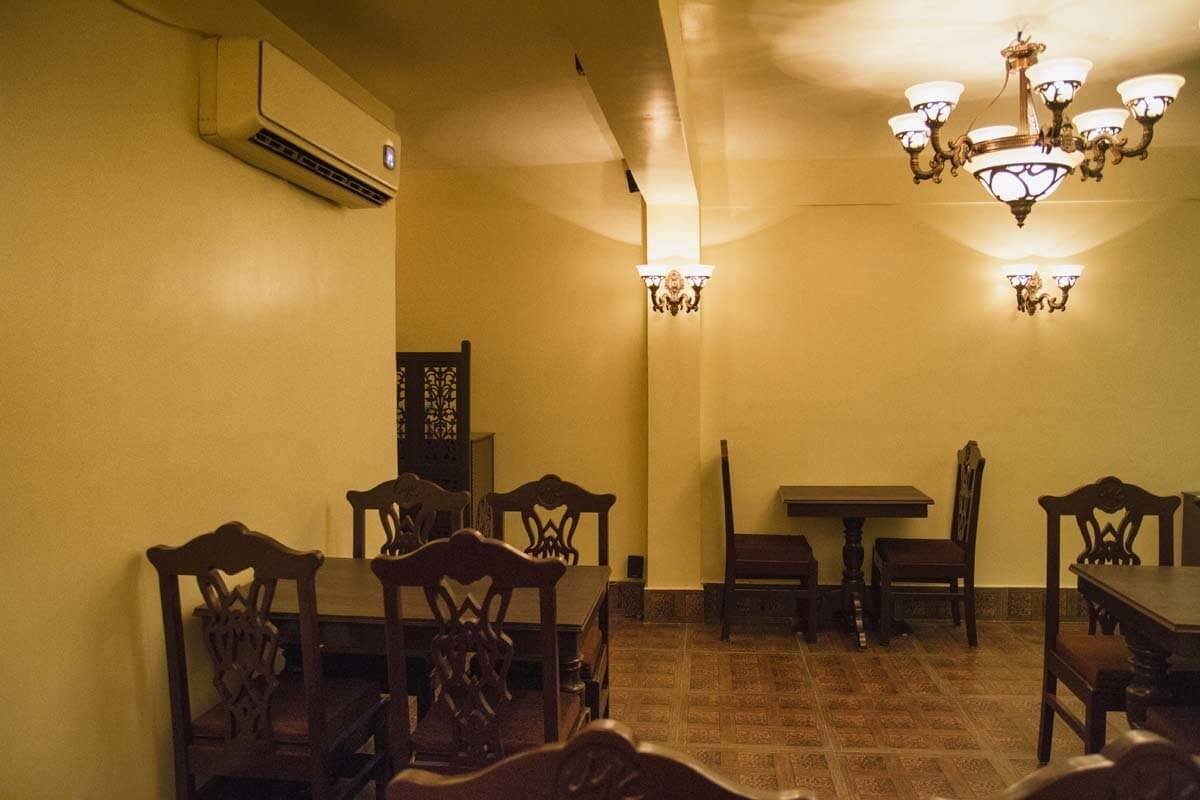 5. Pour House 
This place has the coolest interiors and serves amazing food. It's a great place to hang out with friends.
Location: 1st Floor, Plot L1, Meghatherm Tower, Block GP, Near RDB Cinema, Sector 5, Sector 5, Salt Lake
Meal for 2: ₹1500
We recommend: Tandoori Bawari Potatoes, Audi Rings, Pouring Nachos, Cocktails & Mocktails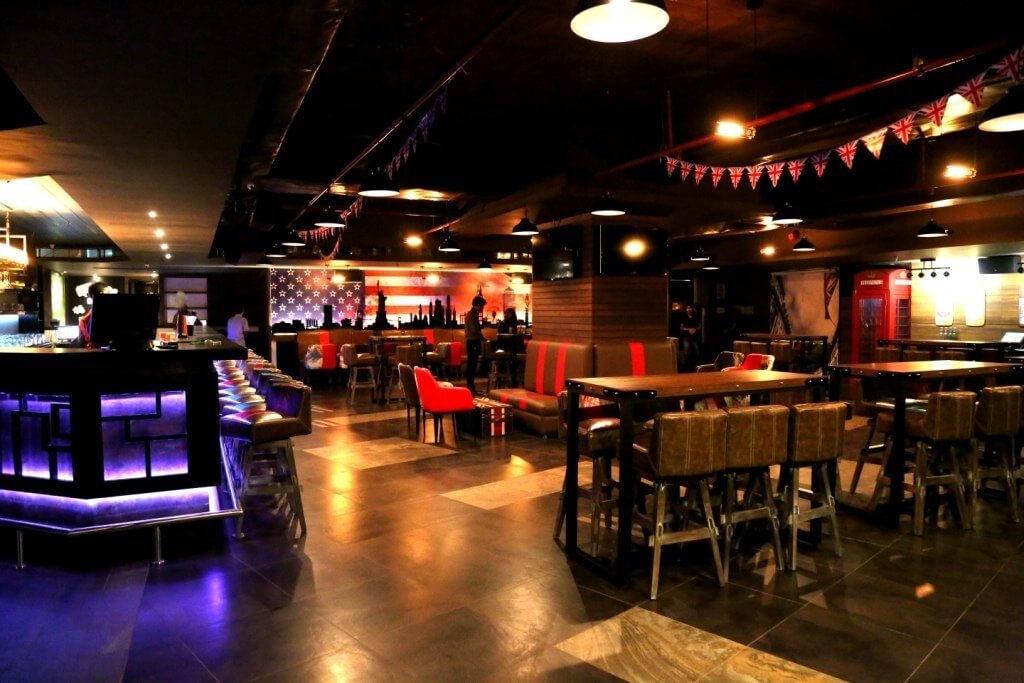 6. Zucca Lounge 
If you like to party in style, with booze, good food and peppy music, this place is perfect for you. Try grabbing a seat at their terrace seating area, it's absolutely beautiful!
Location: P 264C, Hemanta Mukhopadhay Sarani, Southern Avenue, Kolkata
Meal for 2: ₹1150
We recommend: Shanghai Surprise Pizza, Caribbean Breeze and Lychee Fantasy cocktails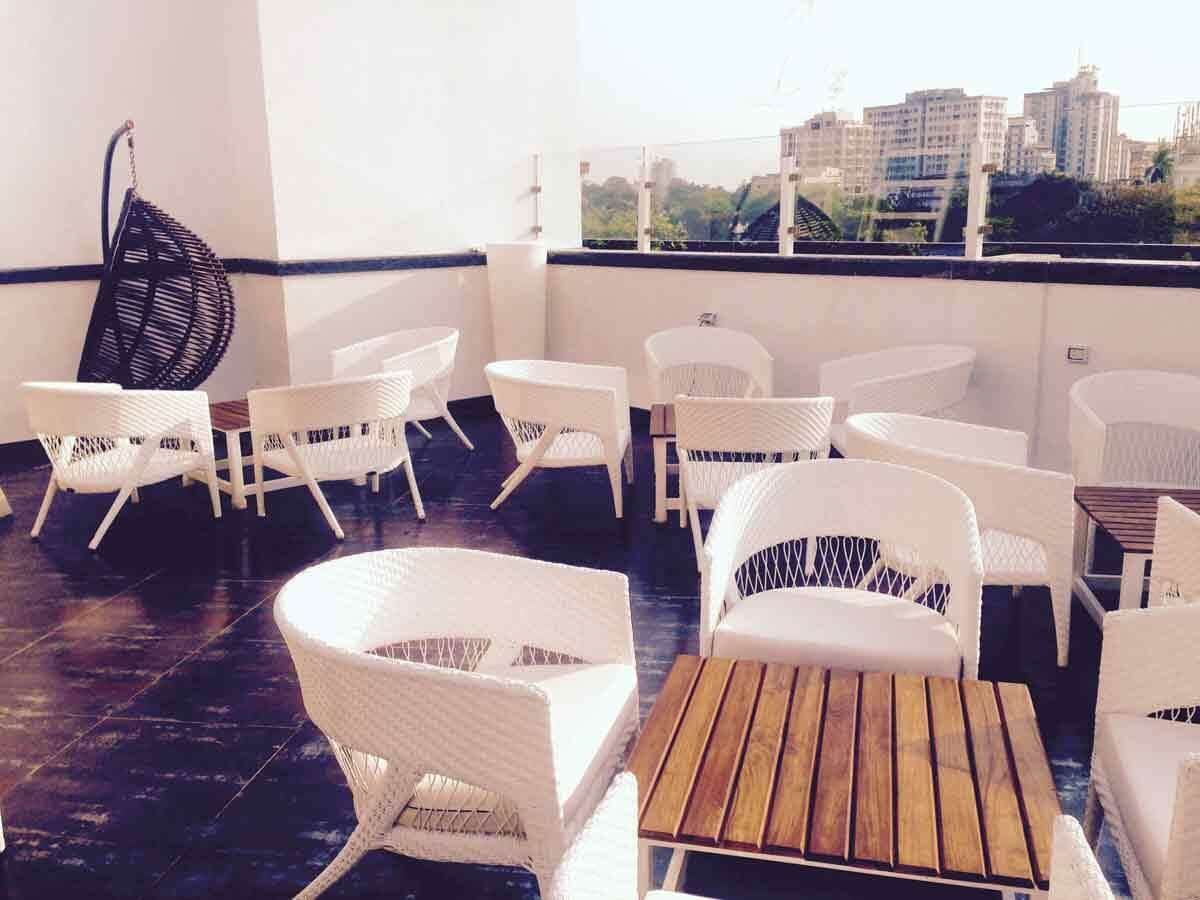 7. 10 Downing Street 
With its classy interiors, comfortable seating, nice music and delectable food, this place makes for the perfect date destination. 
Location: Ground Floor, Plot G2, Block GP, PS Srijan Corporate Park, Sector 5, Salt Lake
Meal for 2: ₹800
We recommend: Crackling Noodles, Garlic Rice, Cheese Mushroom Balls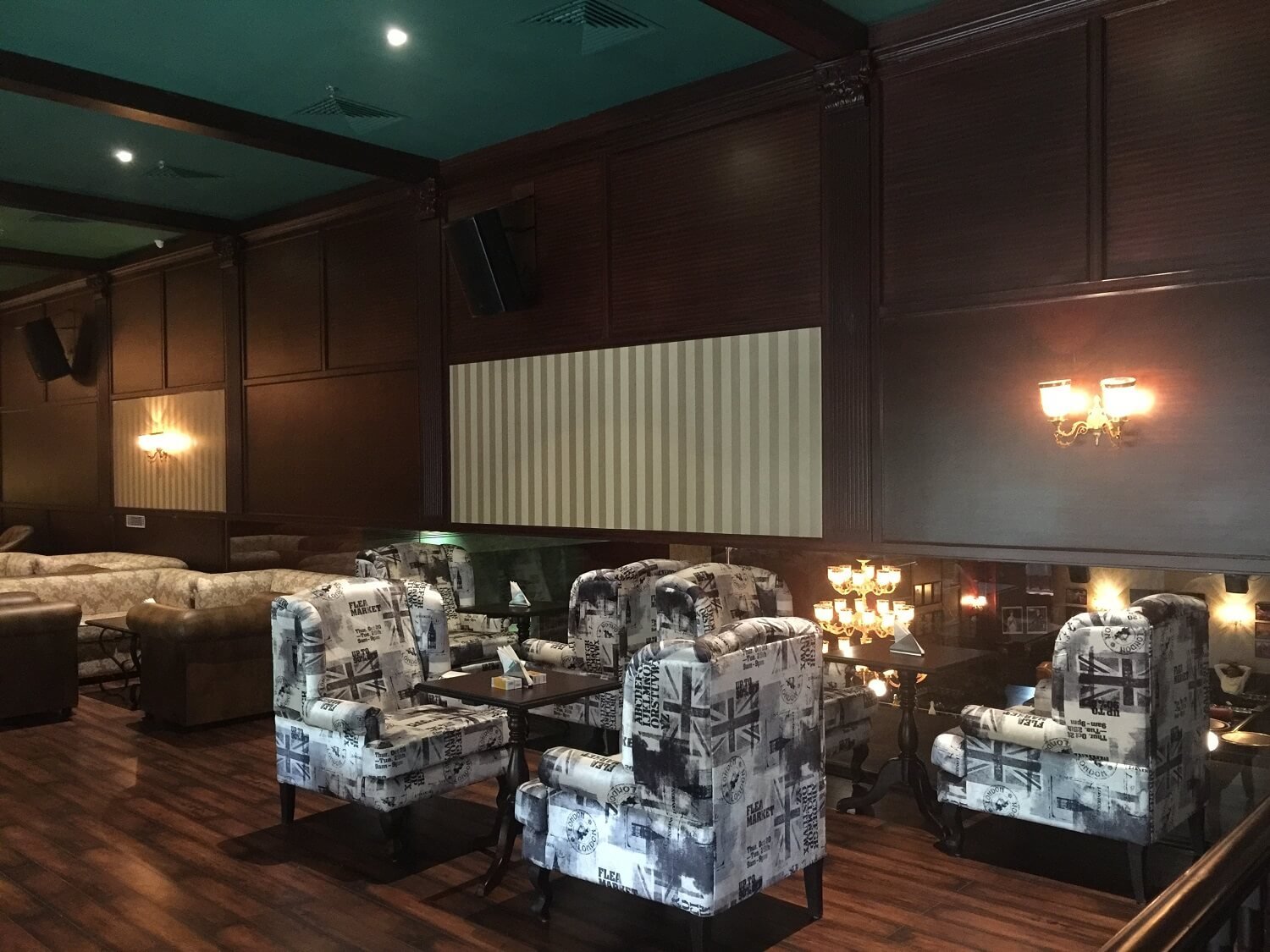 8. American Cave 
The colourful decor of this place is sure to lift your mood, and add to that the scrumptious food they serve. You'll fall in love with this place! Also, don't forget to put your feedback in one of the mailboxes hanging on the wall.
Location: 98, Nalini Ranjan Avenue, Near Vidya Bharati School, New Alipore, Kolkata
Meal for 2: ₹750
We recommend: Lasagne Alla Forno, Mexican Chicken Pizza, Triple Decker Sandwich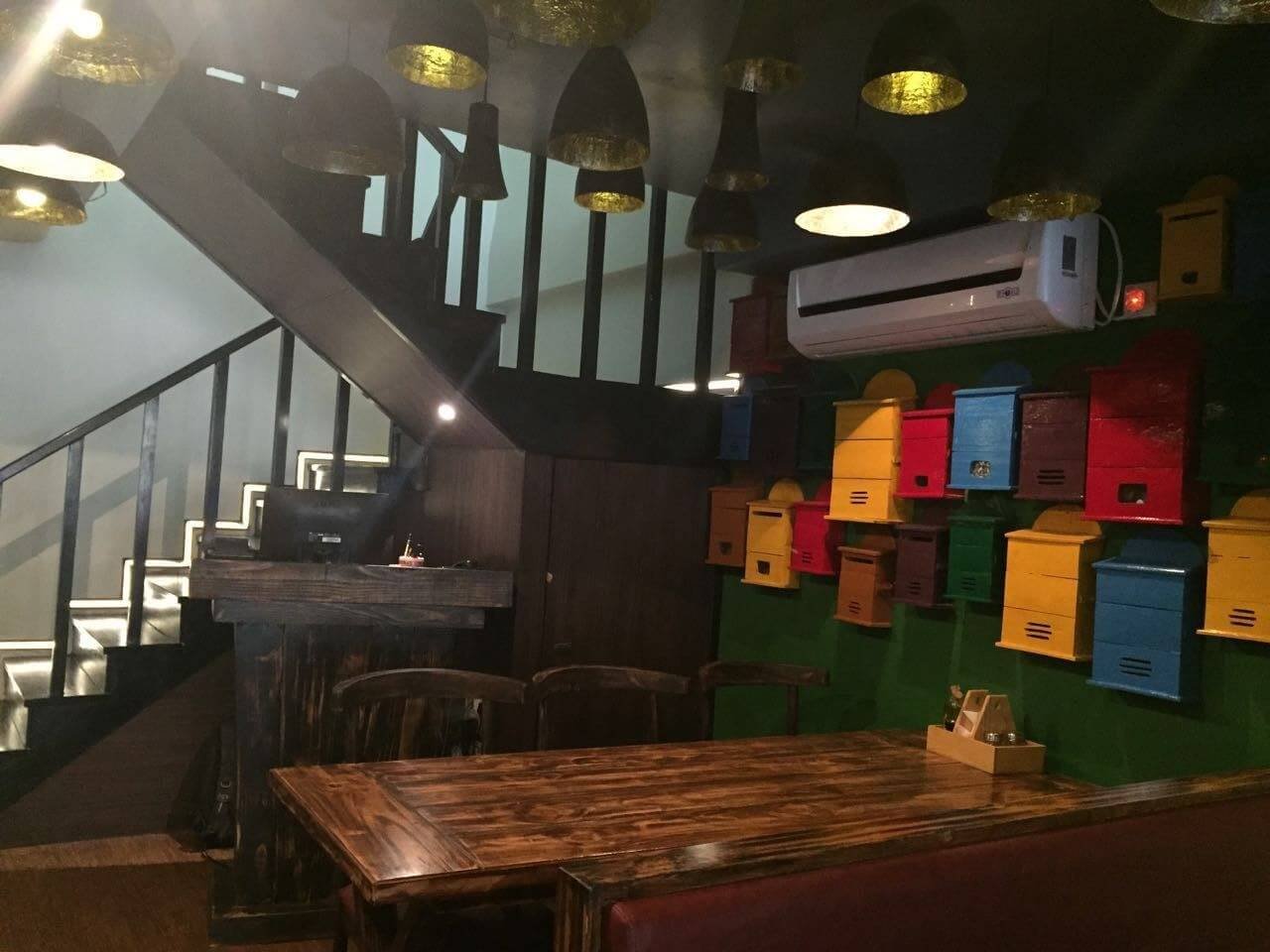 9. Aminia 
Though the place has simple interiors but the food served here is top class. You'll be mad not to try it out!
Location: 62, S.N. Banerjee Road, Near Great Eastern Showroom, Barrackpore, Kolkata
Meal for 2: ₹700
We recommend: Biryani, Mutton Reshmi Butter Masala, Chicken Cheese Kebab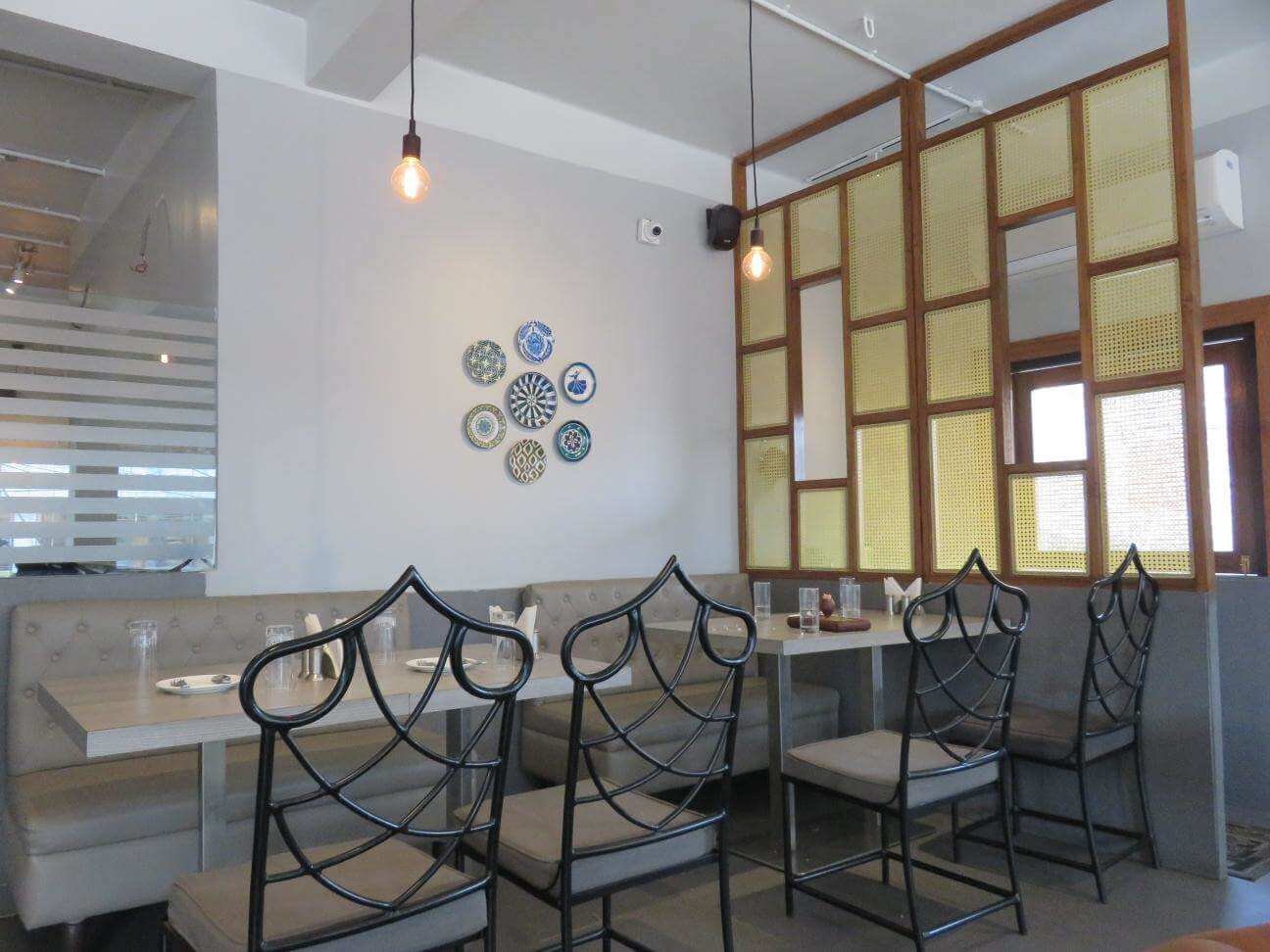 10. Bodega Cantina Y Bar
Beautiful and quirky interiors, really comfortable seating and great food make this place a must visit in Kolkata.
Location: 24, Ground Floor, Park Centre, Park Street Area, Kolkata
Meal for 2: ₹3000 (with alcohol)
We recommend: Japanese Cheesecake, Sunday Movie Night, Croquette Chicken Cheese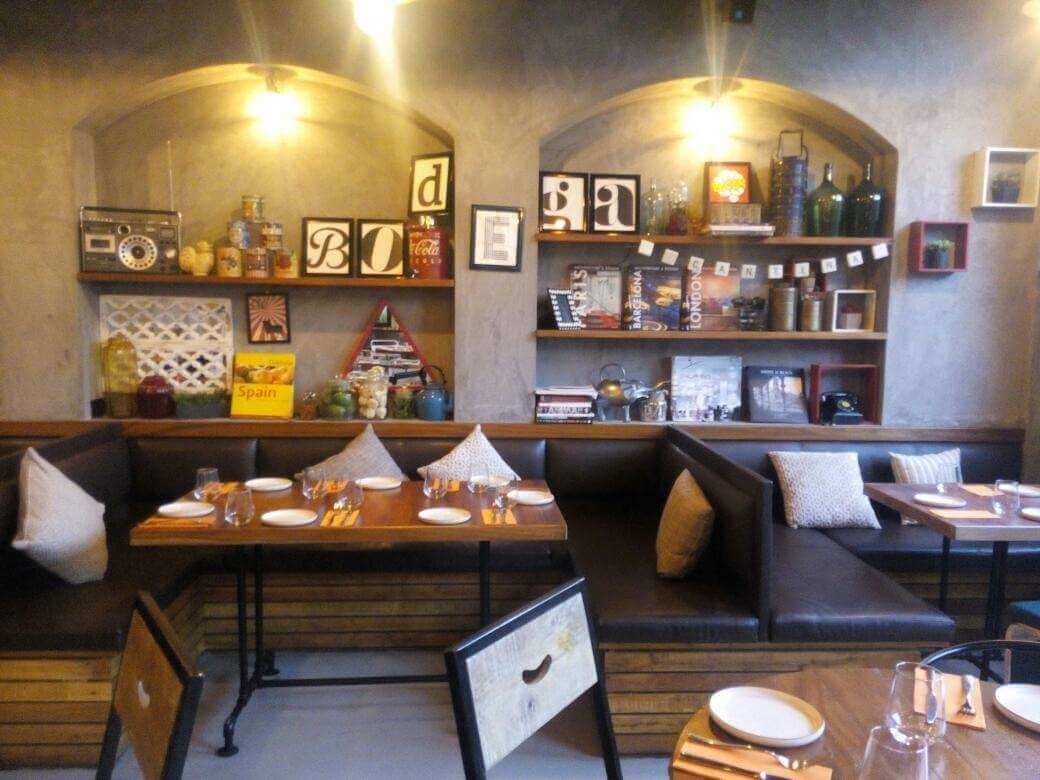 11. Cafe Neon 
Yes, the place really has neon interiors. So when the lights are dimmed, everything glows! The food and drinks are exceptional. And all of this comes at dirt cheap prices, really!
Location: 76, Shakespeare Sarani, Theatre Road, Kolkata
Meal for 2: ₹600
We recommend: Oreo Shake, Black Pepper Chicken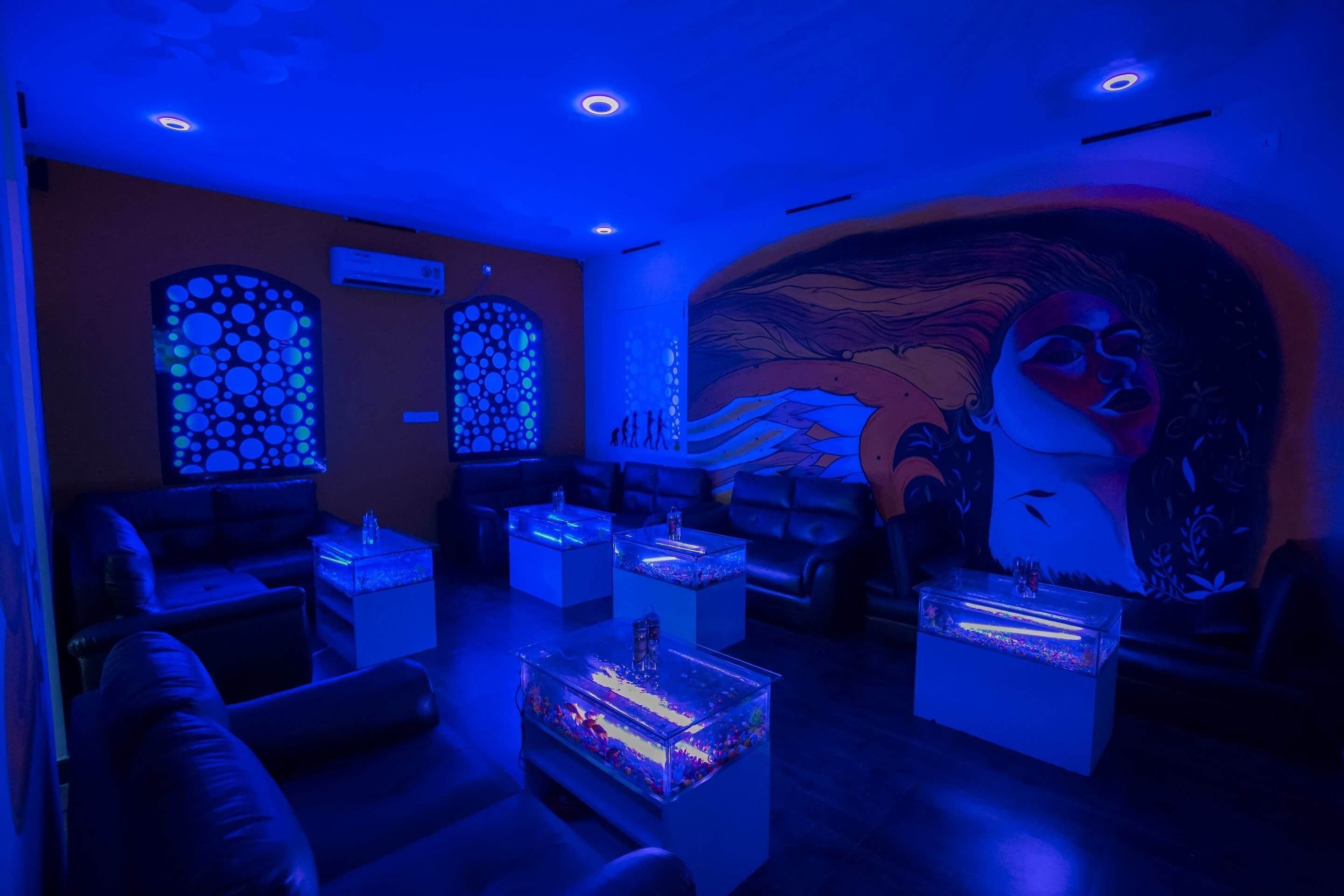 12. Cheeni Kum's Pied Pipers Cafe 
Cool interiors, delicious food and company of friends – perfect lunch plan. 
Location: 1744, Rajadanga Main Road (Ruby Connector), Opposite Acropolis Mall, Kasba, Kolkata
Meal for 2: ₹800
We recommend: Pizza Ala Vodka, Three Coloured Drink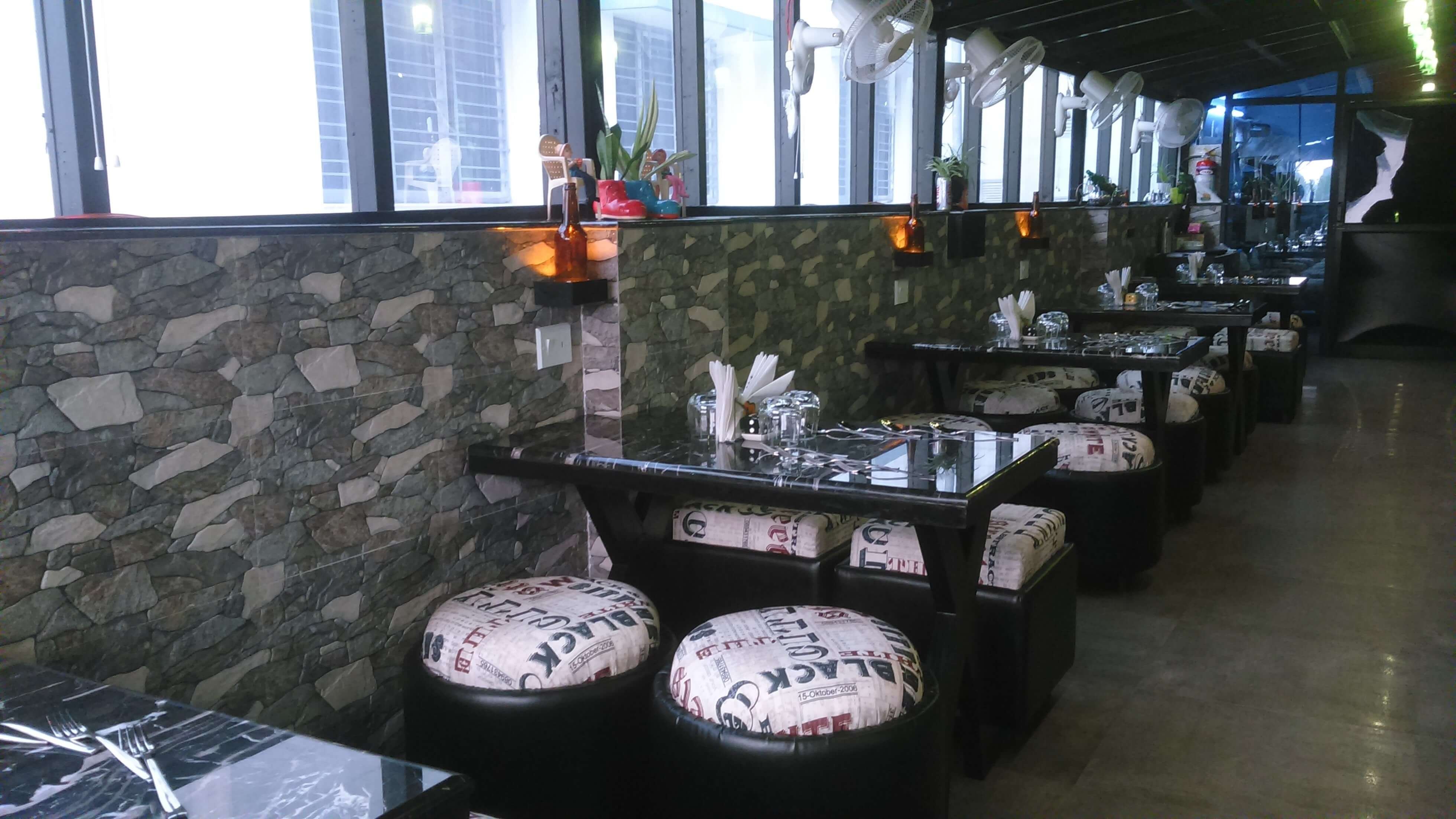 13. Coriander 
This place is a paradise for every foodie because of it's buffet service. So hog till you drop! Yeah, we know that feeling. 
Location: Near Chinar Park, Noapara, Rajarhat New Town, Kolkata
Meal for 2: ₹700
We recommend: Buffet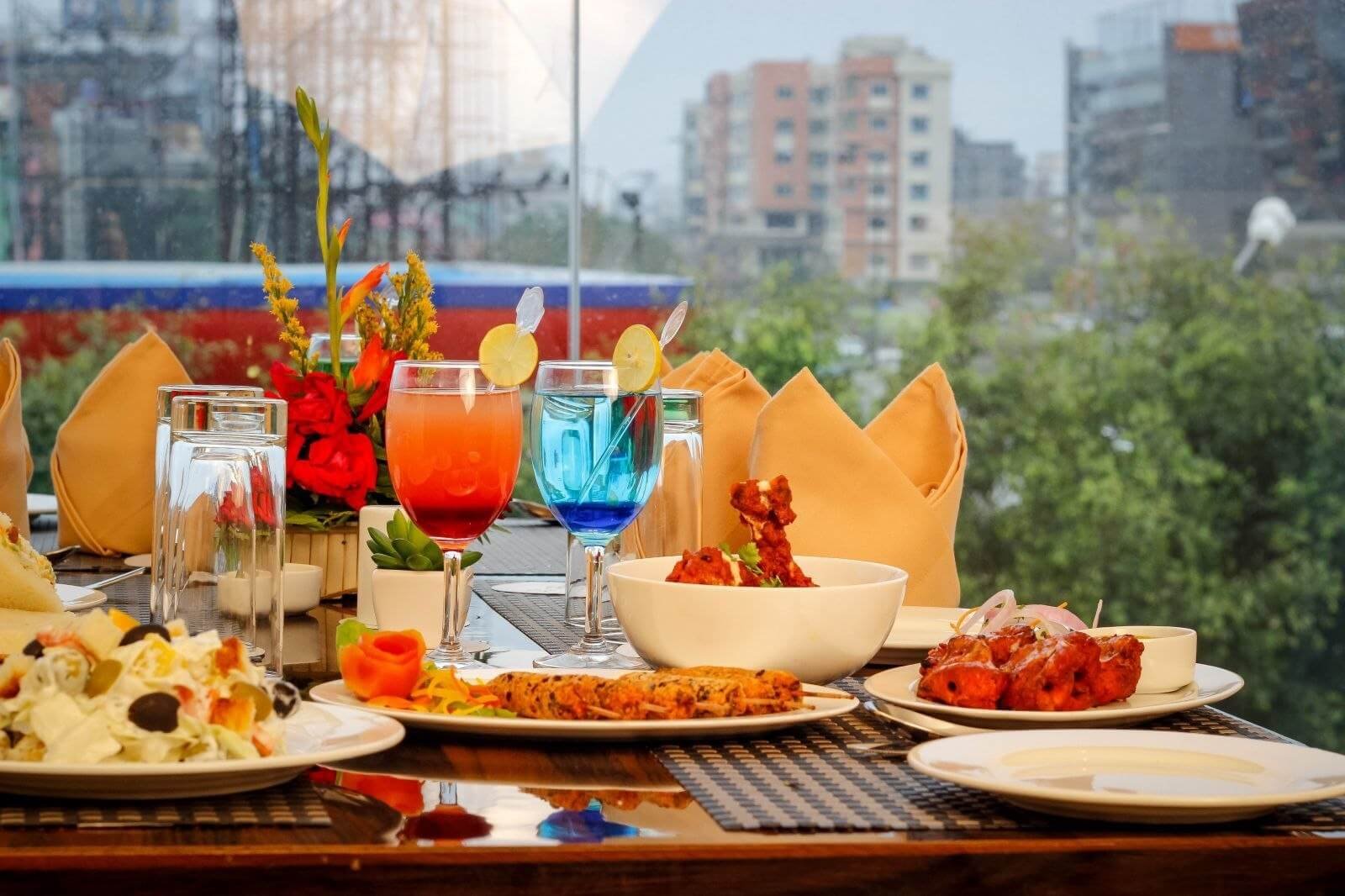 14. Dhuan Cafe
Hookah, delectable food, nice music – you're sorted for a party date with friends. And the comfortable seating of this place makes it a must try. 
Location: 2nd Floor, 103/5, B.L. Shah Road, New Alipore, Kolkata
Meal for 2: ₹700
We recommend: Wai Wai Bhel, Sizzling Mexican Rice with Jacket Potato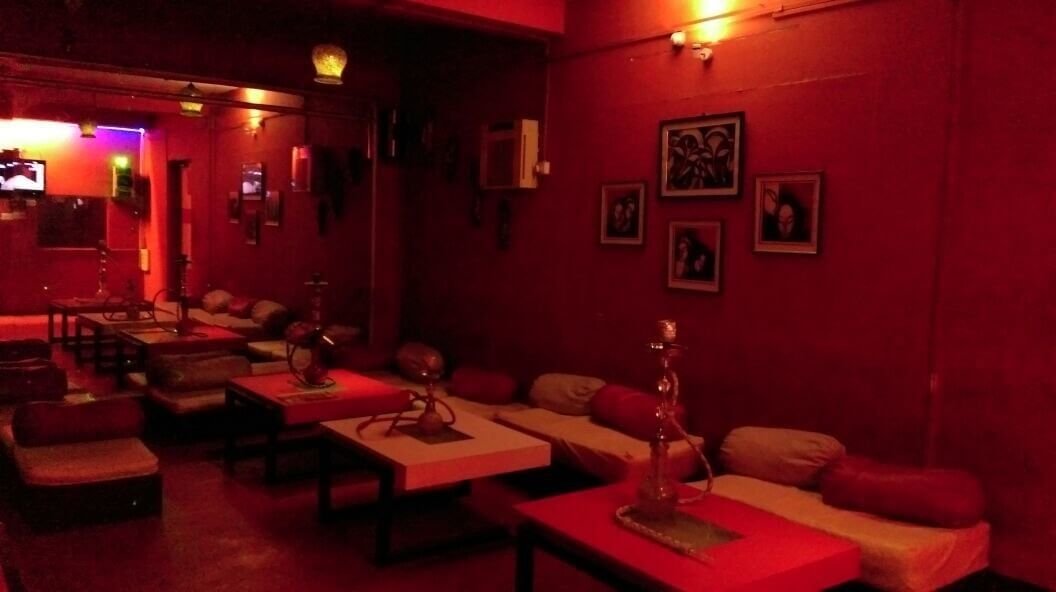 15. Dragon Shack 
If you're on a budget but still want to enjoy good food, this is the place you need to head out to. Super cheap and mouthwatering food!
Location: 315A, Lake Town, Lake Town, Kolkata
Meal for 2: ₹450
We recommend: Choose anything from the wide variety of rolls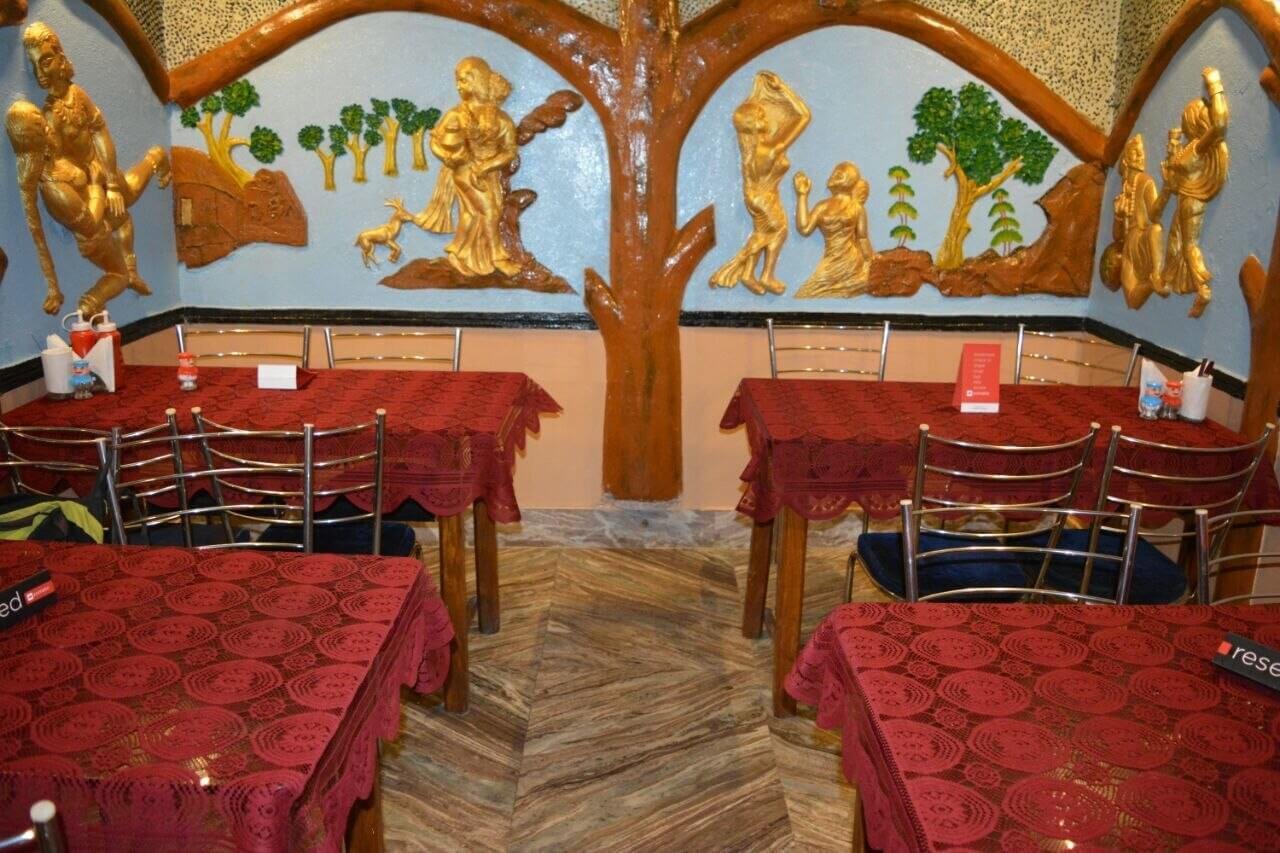 16. The Firefly 
Good food, sheesha, beautiful decor – this place has it all! And it doesn't burn a hole in your pocket either. You're welcome. 
Location: 188/33, Prince Anwar Shah Road, Kolkata Near South City Mall, Prince Anwar Shah Road
Meal for 2: ₹700
We recommend: Crispy Chilli Babycorn, Four Topping Pizza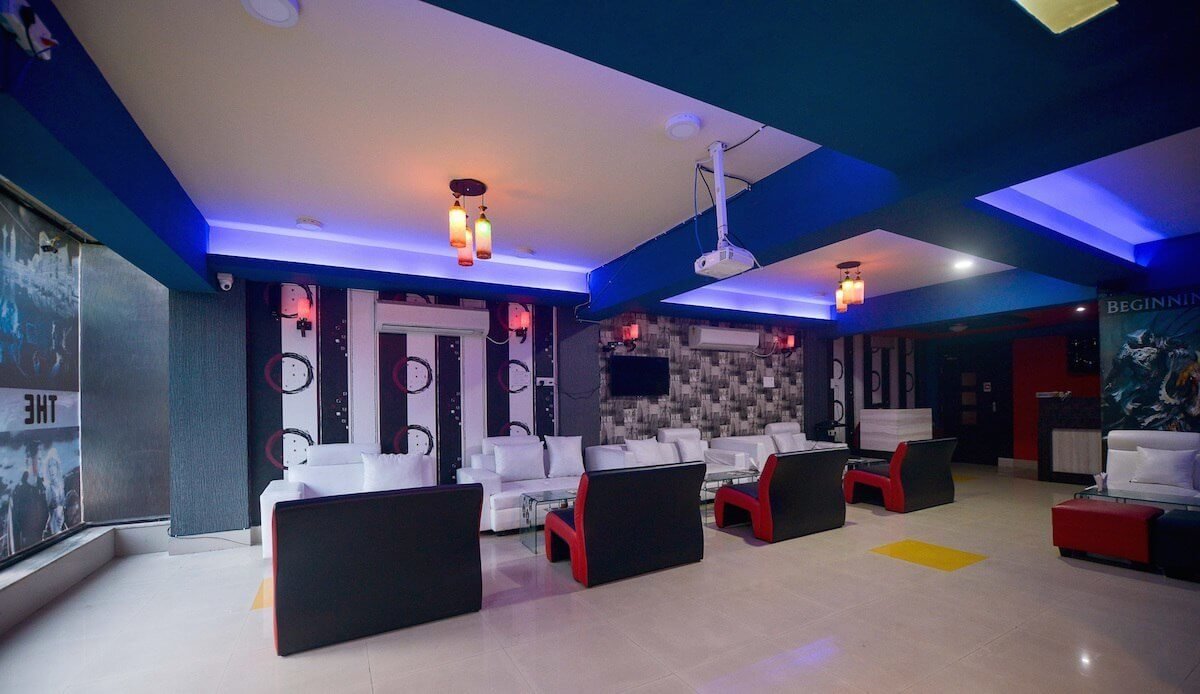 17. Royal Indian Restaurant
This is the perfect place for a family dinner, and it serves exceptionally tasty food. You'll keep coming back for more.
Location: 24A, Syed Amir Ali Avenue, Park Circus Area, Kolkata
Meal for 2: ₹550
We recommend: Mughlai Biryani, North Indian Curries, Chicken Malai Kebab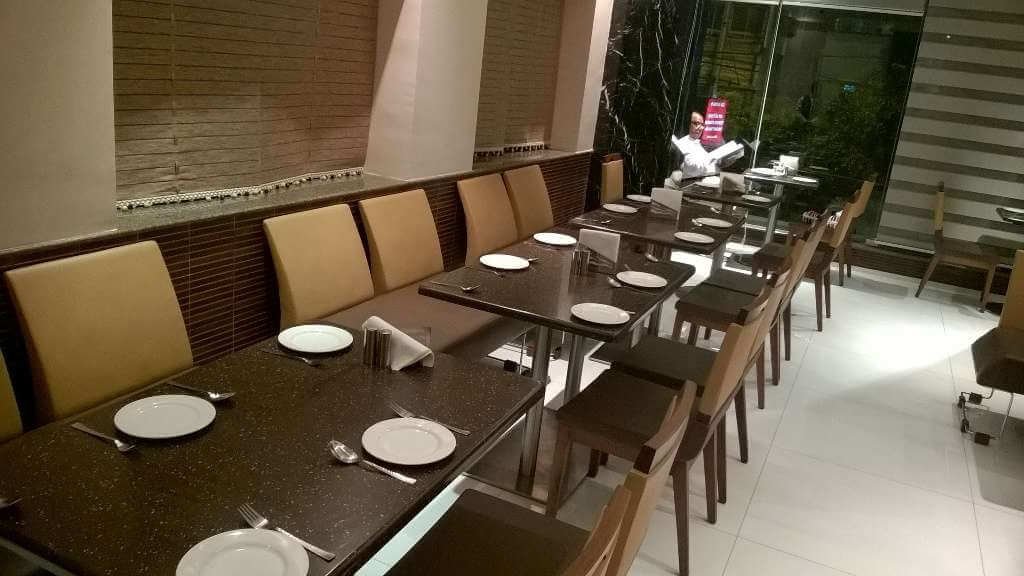 18. The Nest Cafe
Its a small cafe that serves great food and has a nice ambiance. You can spend some quality time with friends without burning a hole in your pocket. 
Location: 58/1, 2nd Floor, Central Road, Jadavpur, Kolkata
Meal for 2: ₹650
We recommend: Chicken Wings, Grilled Chicken or Fish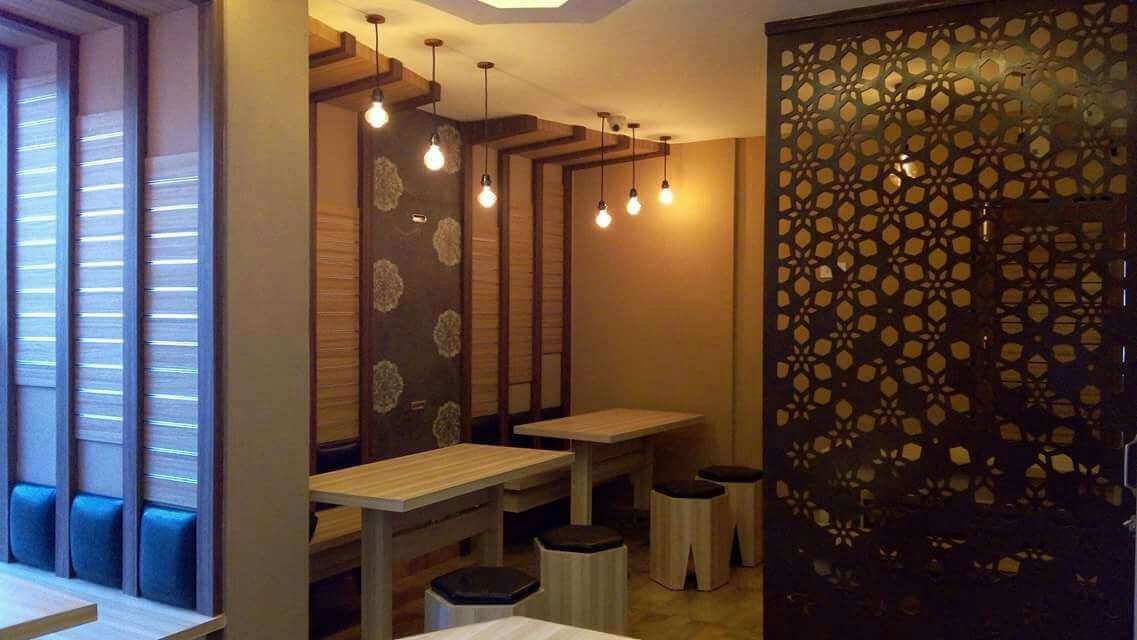 Do we still have to convince you to try these places?