There are some things that you never know the true value of until they become a memory. Like when we wasted time daydreaming about our school crush instead of asking them out. Or when we hated being children, because we thought adults were cooler. *googles backache exercises*
Thinking of the last time when I had the Chicken McGrill from McDonald's somehow feels the same. The grilled to perfection chicken would just melt in my mouth. Not to mention, the nicely toasted buns with the cool mint sauce is a combination to die for. But that was until McDonald's decided to drop the burger from their menu. And now no meal seems happy anymore. 
Well, it's good to know that I am not the only one who feels this way. People have clearly not been lovin' the fact that they don't get to enjoy their favourite burger anymore and it's all the rage on social media these days.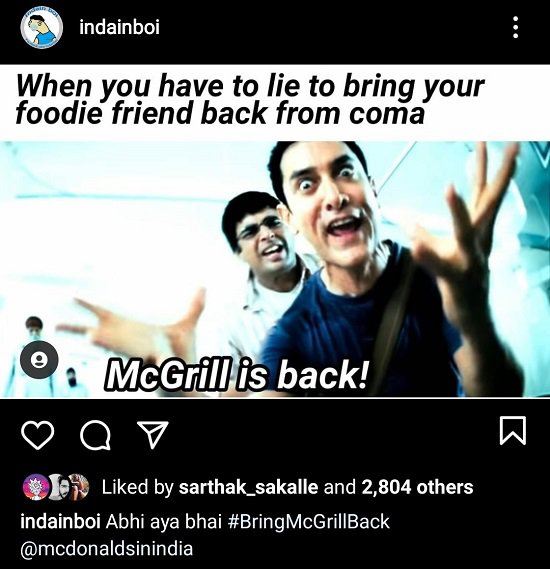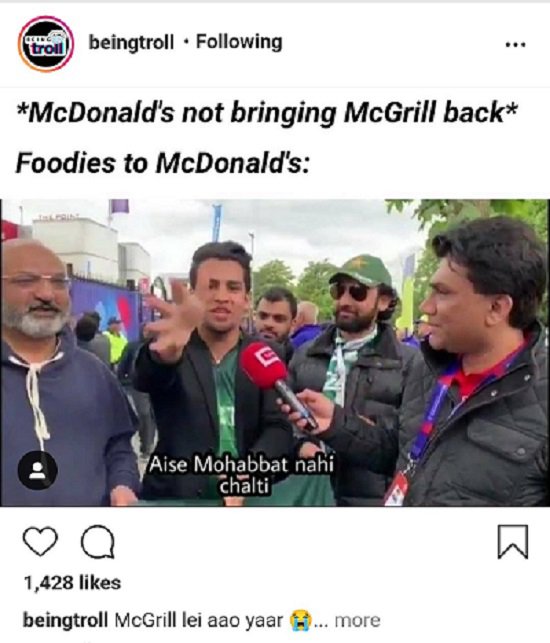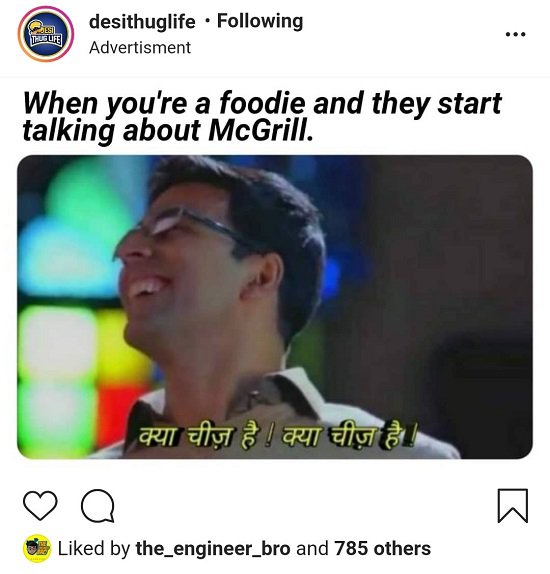 Turns out stand-up comedian Abhishek Upmanyu is equally peeved and has been missing the McPerfect Chicken McGrill burger for quite some time. So he took to Instagram to let us know just how upset he is. And we couldn't agree more with him. 
We've had enough! Which is why there is now an official petition to #BringMcGrillBack. In fact, McDonald's too reposted Upmanyu's video on their official account, along with a caption that has sent our hearts aflutter with hope. Check it out. 
That's right. McDonald's seems like it's considering doing something for the millions of McGrill fans out there. But we aren't quite sure what it is. Until we find out, we have to put in our very best to let McDonald's know just how much we miss our beloved Chicken McGrill. 
And like Upmanyu said, it's time for all of us Chicken McGrill lovers to unite and bring about a real change. So check out the link of the petition here and #BringMcGrillBack for good. Who knows, this might be the festive miracle we've all been waiting for.
In association with
McDonald's India