This is the kind of shit most people will tell you about ghee:
– It's fattening
– It's oil, so it's unhealthy
– It's basically heart attack on a plate
These are nothing but myths. 
Truth is, ghee is god's gift to foodies. It is a magical ingredient that makes everything ten thousand times more delishh. 
Let's get it straight once and for all. Here's the ghee ka ghee, paani ka paani:
1. Ghee strengthens your bones.
Ghee contains Vitamin K which is responsible for making your bones stronger and helps maintain the calcium in your bones.
So, if you love your bones, you gotta ghee as well.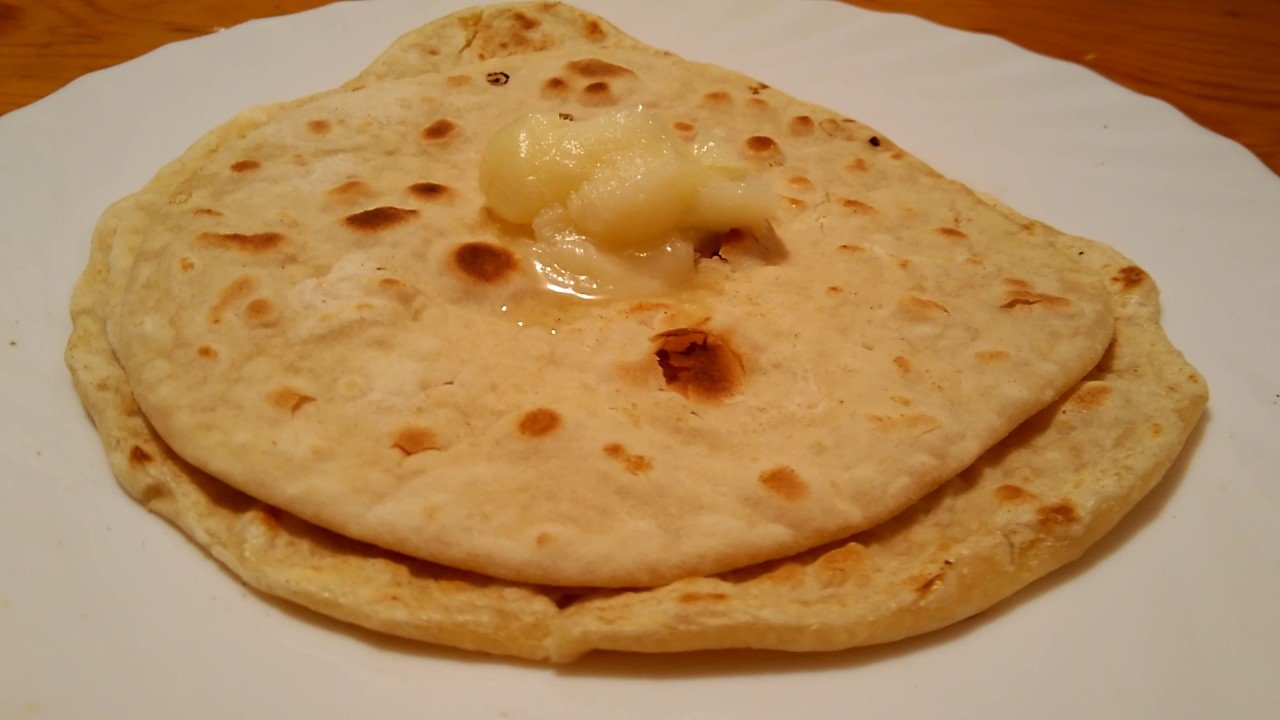 2. Get this: Ghee actually helps you LOSE weight!
Ghee contains omega-6 fatty acids which help you maintain a lean physique by cutting out your fat mass. 
But don't take our word for it, let Kareena Kapoor Khan and Shilpa Shetty convince you.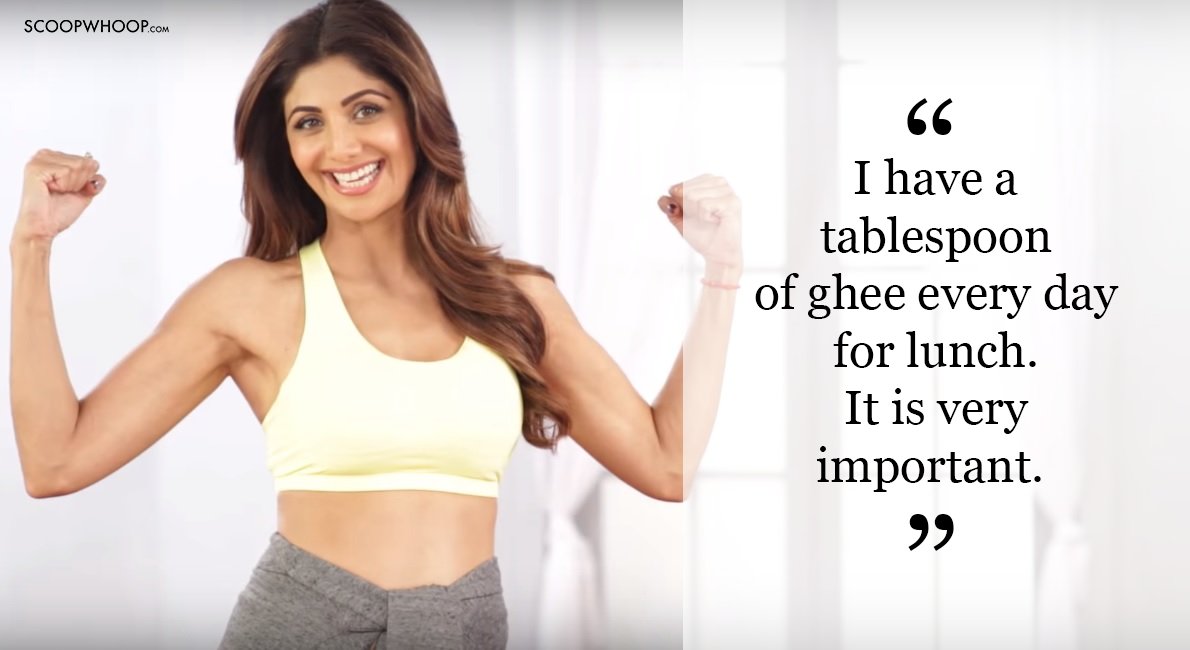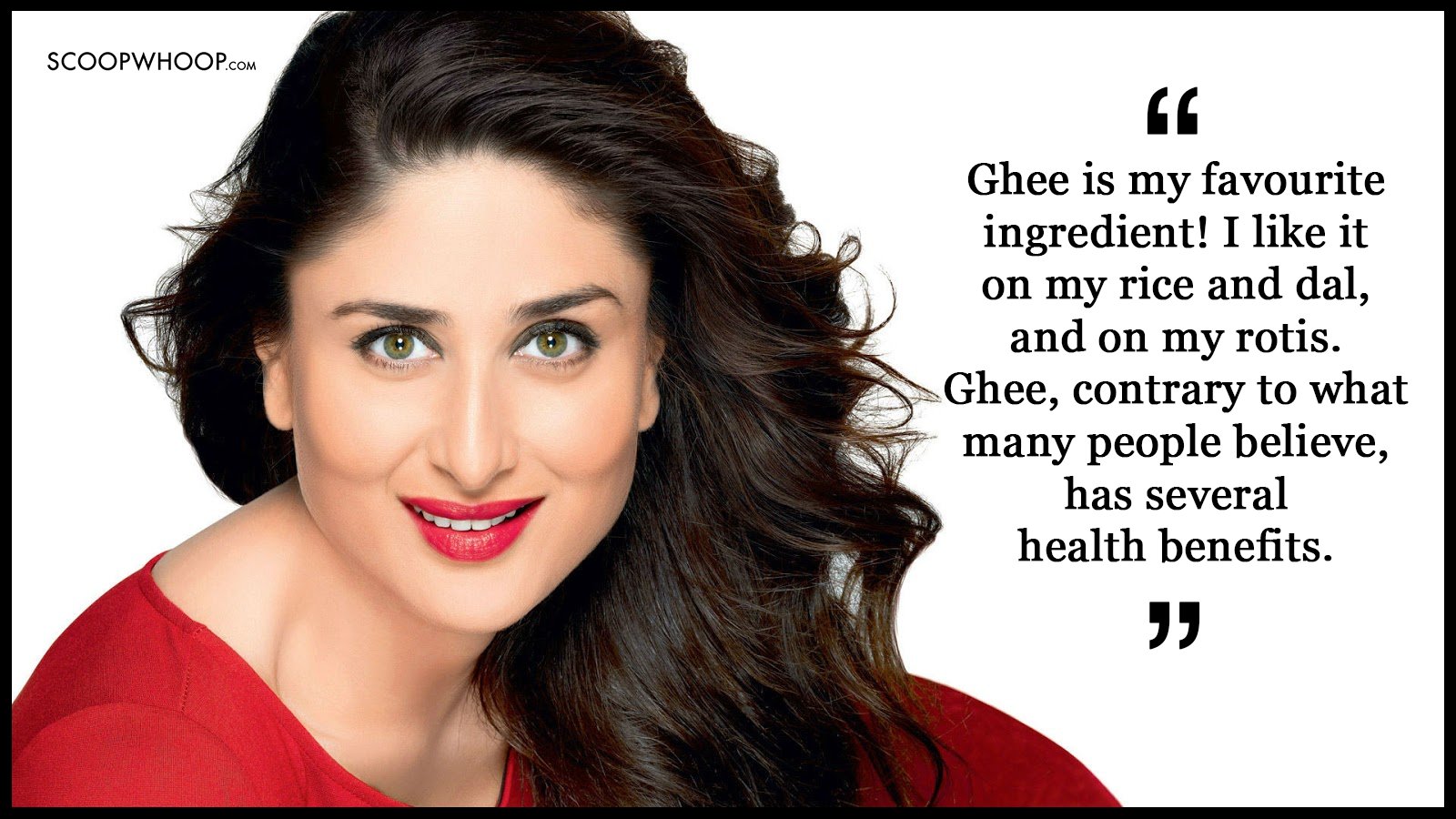 3. Ghee isa great source of vitamins.
Ghee is a rich source of vitamins A, D and E. 
While Vitamin A helps our cells remain healthy and makes our teeth and bones strong, Vitamin E is an effective cancer fighting antioxidant and Vitamin D prevents body inflammation.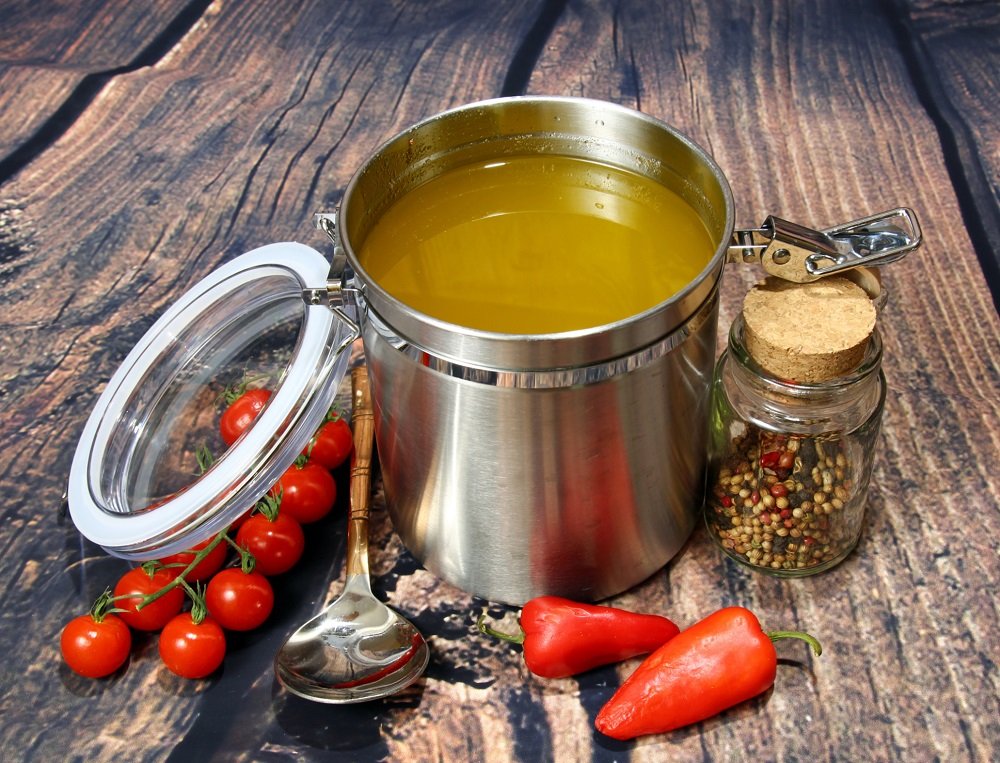 4. Ghee is easy on your stomach. 
Thanks to the fatty acids it has, ghee helps in acid secretion inside the stomach which helps speed up the digestion process.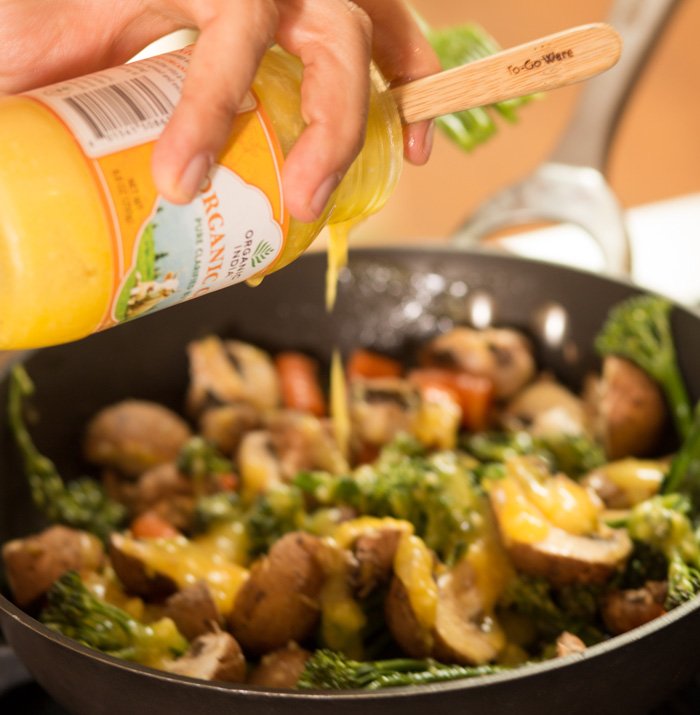 5. Ghee is the yummiest way to better immunity.
Do you fall sick often?
Do you feel weak? 
Well, maybe it's time to become friends with ghee. Thanks to its numerous antioxidants, ghee makes it impossible for common diseases to fuck your happiness.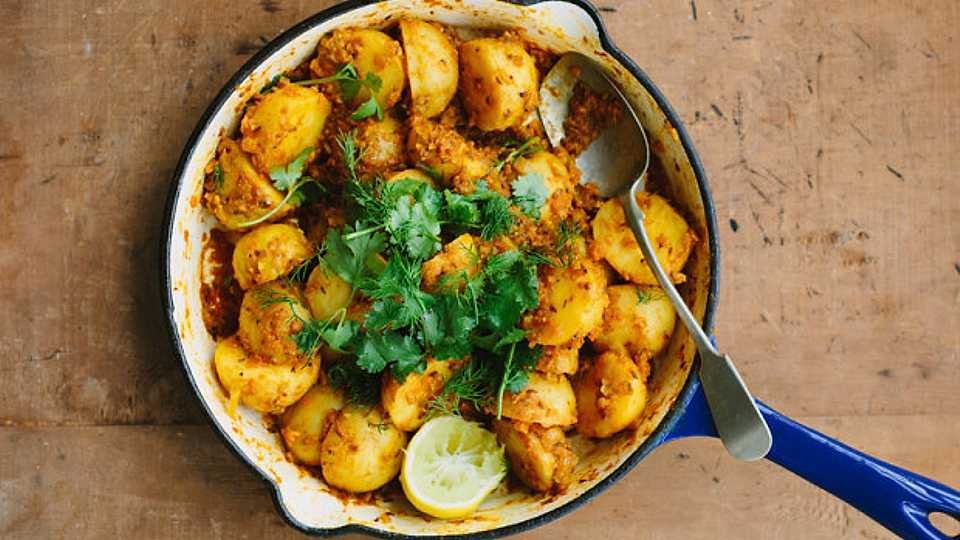 6. It makes your hair longer, silkier and stronger. 
Trying to grow your hair long? Then love ghee and ghee will love your hair back.
Oh, and as an added bonus, it also kicks dandruff's ass.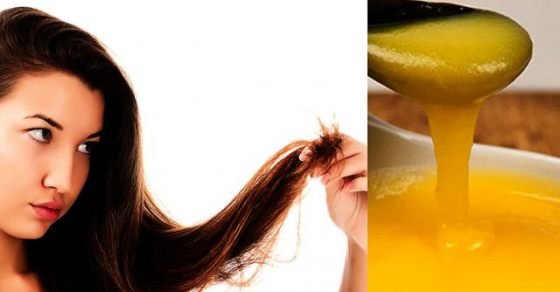 7. It's food for the soul. Quite literally. 
Let's face it, life can be difficult at times and it's perfectly fine to feel down and out. That's when ghee comes to the rescue. 
Ghee has been proven to be extremely good for the nerves and helps the body and mind chillax.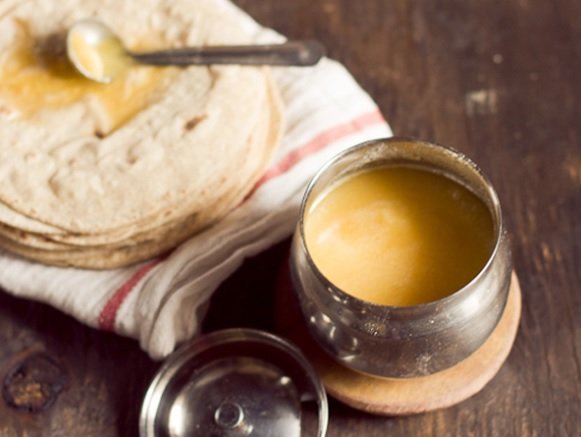 8. It's the perfect moisturizer for dry skin.
Want glowing skin? Ghee and it'll glow like a 60 watts ka bulb. Did we mention it's also an effective anti-ageing solution?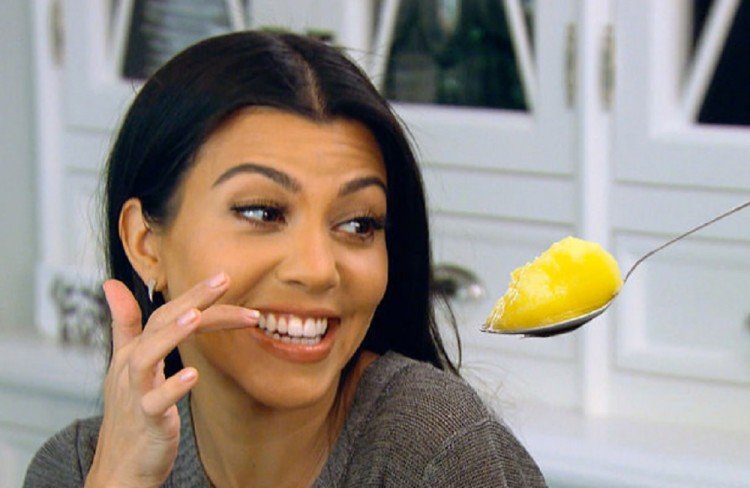 9. Dark circles no more.
Let's face it, those dark circles do look kind of hideous. Ghee hates them too. Which is why, ghee makes sure they're gone in no time.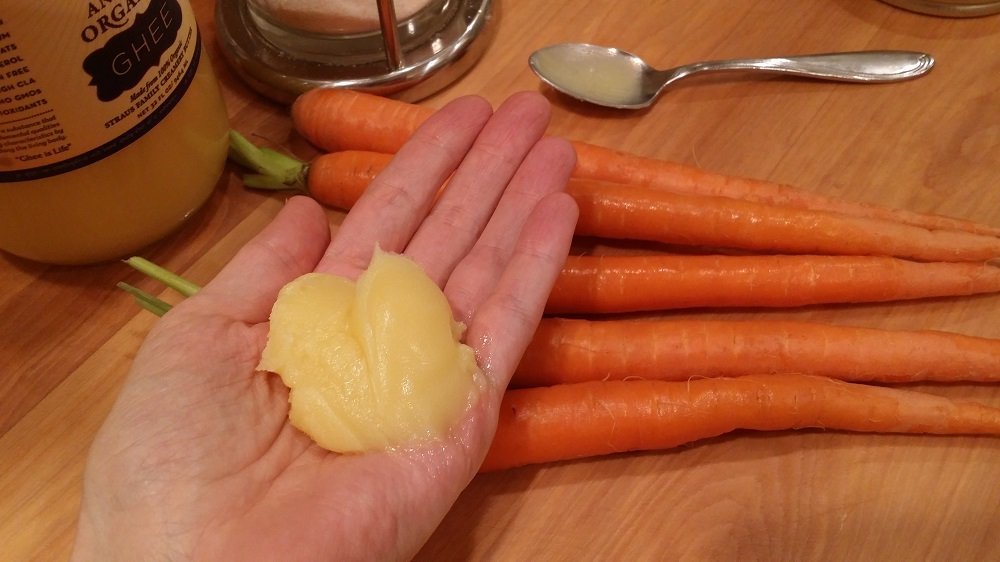 10. Lactose? What lactose?
Ghee is lactose-free, which means, it's very easy to digest. So rejoice, no farty, poopy feels!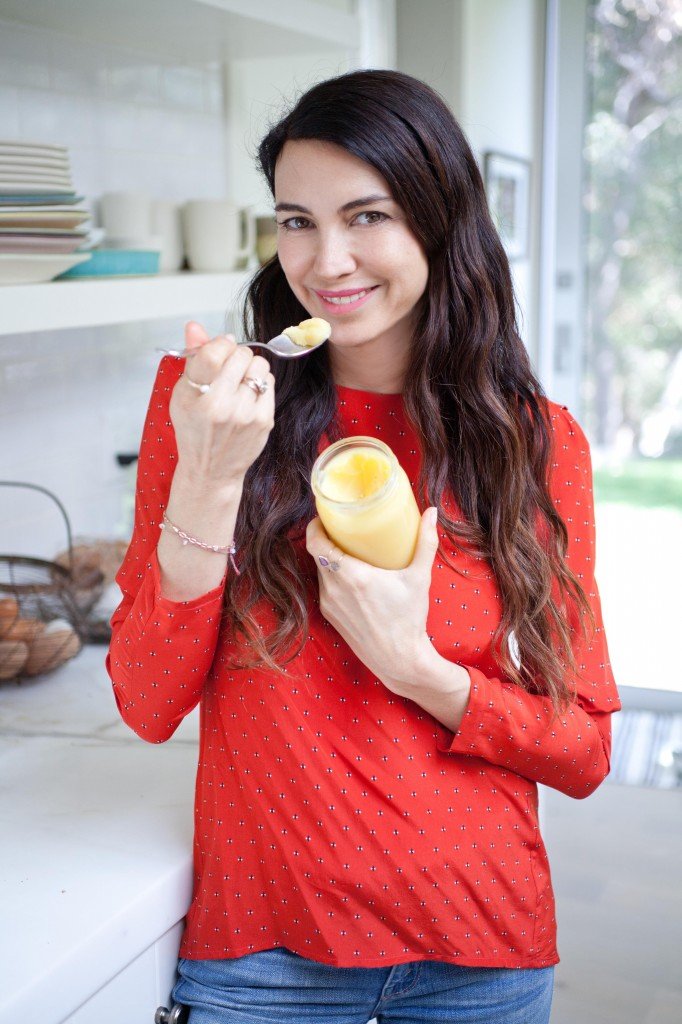 Ghee is a powerhouse of nutrients and taste. Which is why, the next time someone says it's unhealthy for you, just ask them to STFU.