Winters are here and indulging your cravings to add a bit of warmth to the daily routine is completely acceptable. 
Coupled with hot chai or even working wonders as a stand-alone treat, these dishes and snacks from different parts of India are just perfect to munch on!
So give the calorie-counter a miss and sink your teeth into these delicacies instead:
1. Daulat ki Chaat
Also known as malai makhan, this is a popular dish during the winter months of October to February, especially in Delhi. 
If you've ever stepped into the tiny lanes of Chandni Chowk then you are honor bound to indulge in this light and frothy mixture made from churning milk and cream.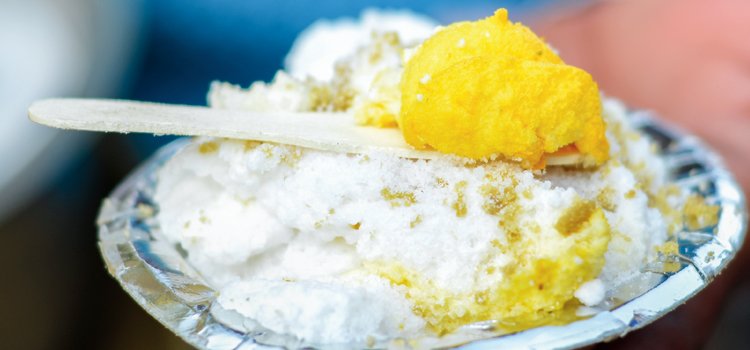 2. Jalebi
The sweet delicacy is a favorite pick of every person who has a sweet tooth, and even those who don't. Jalebis are at times coupled with milk in Delhi and Punjab, but in other places, such as Indore and Udaipur, jalebis served with poha is a favorite combination. 
But even all alone, hot jalebis that are especially thin and thus crunchy to bite into, leave each one of us salivating.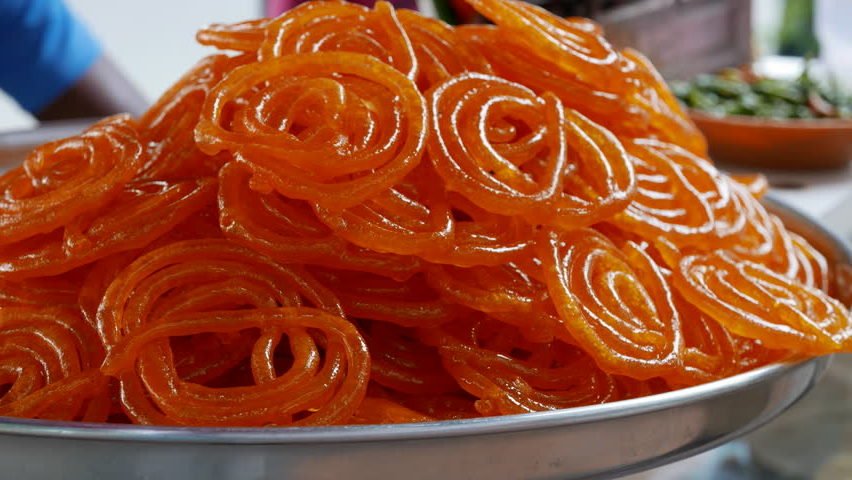 3. Nolen Gurer Sandesh
This Bengali sweet dish uses date palm jaggery which is only found in winters. This dish marks the start of the winter season and is the ultimate mouthful of sweetness!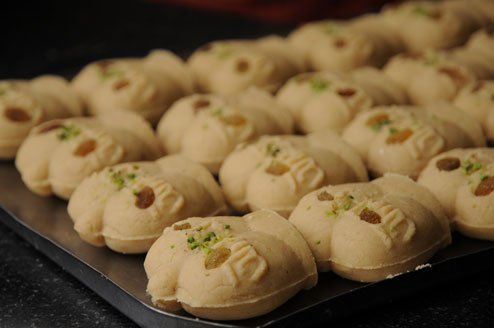 4. Nihari
Nihari is traditionally beef soup curry, although it can also be cooked with chicken or mutton. Cooked overnight and consumed as a breakfast dish across different areas in Lucknow, this dish is usually accompanied by soft puris.
Because the dish is prepared through overnight cooking, the resultant meat is soft, and extremely flavorful and the best fit for crisp winter mornings.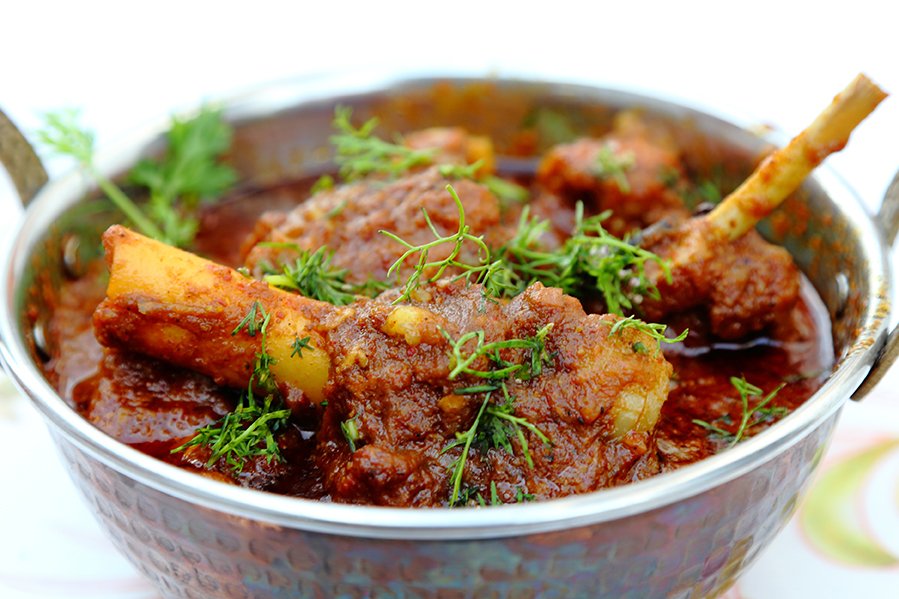 5. Ram Ladoo or Moong Daal ke Ladoo
They maybe called ladoos but there is nothing sweet about this favorite roadside snack, found across all Delhi streets. 
Traditionally made with green gram (moong daal) and garnished with radishes and spicy mint and coriander chutney, you will find it hard to stop at just one plate or even two!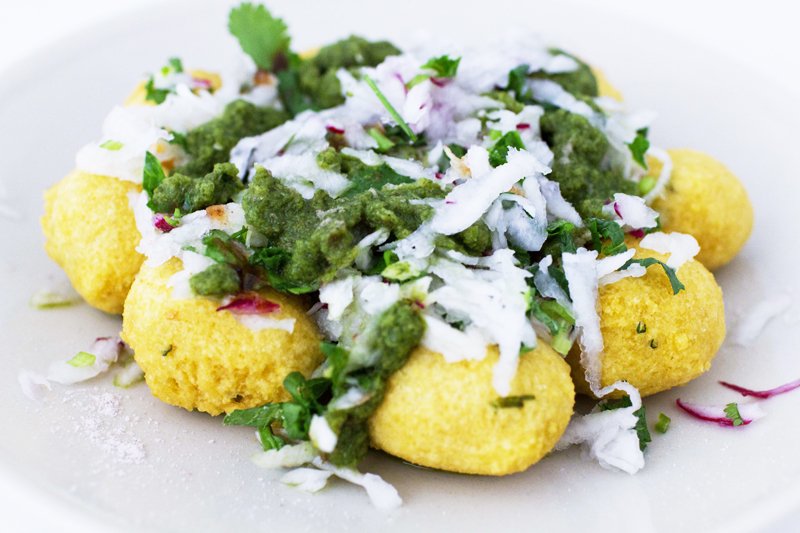 6. Choliya Pulao
Choliya or hara chana is found easily in winters and added to plain rice makes for a refreshing take on the traditional pulao. It is a simple meal that is ideal for easy cooking, especially when you're in the mood for light dinners.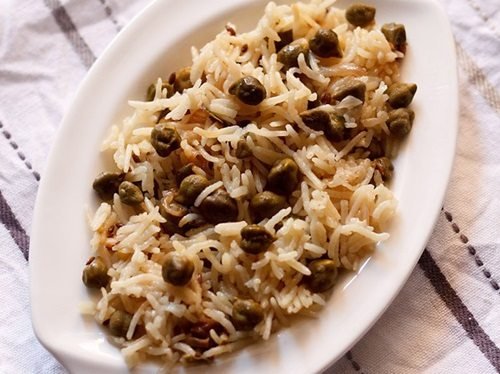 7. Beetroot Thoran
A traditional dish from Kerala, beetroot thoran cooked with turmeric and chilies is generally served with rice. This dish is easy to prepare and stir frying beetroot gives a rich flavor to the dish that is a perfect treat for your taste buds.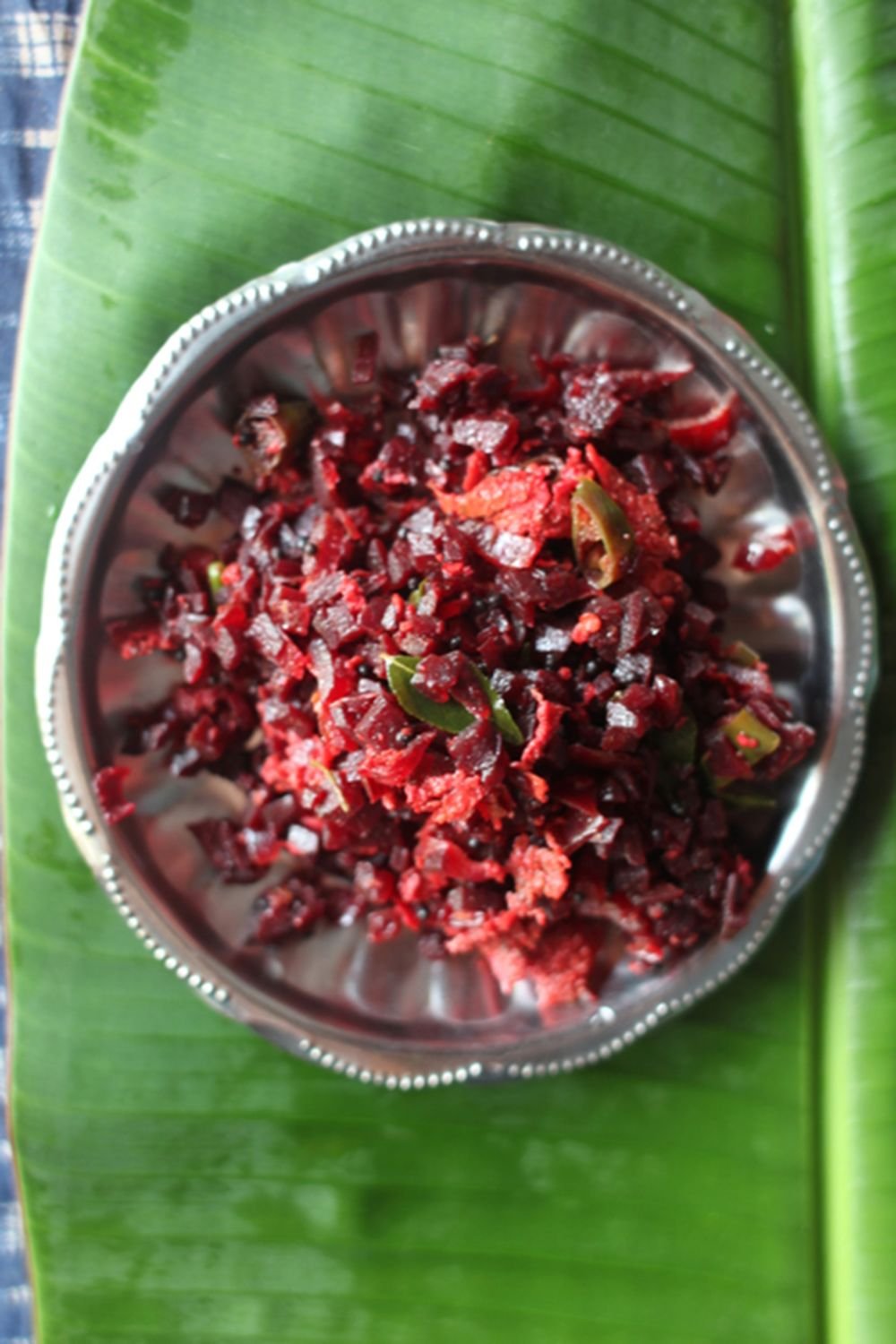 8. Shakarkandi ki Chaat
The winter chill brings with itself a street side snack that should be on every food lovers list – shakarkandi ki chaat. Sweet potatoes are the right mix of sweet and salty, healthy to eat and can be consumed boiled or fried. What's not to like?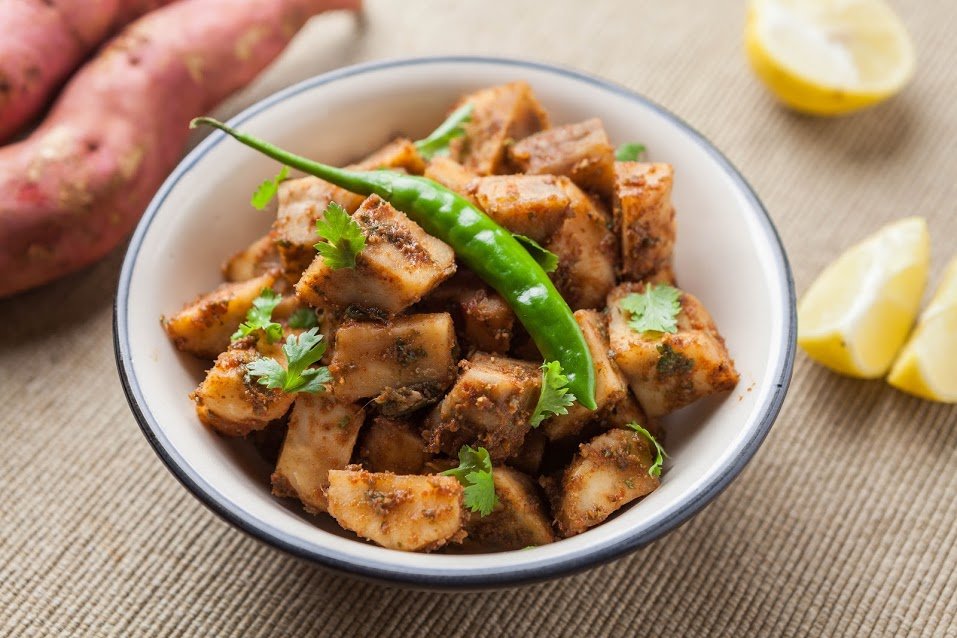 9. Panjiri
This finely grounded wheat mixture filled with sugar, ghee and almonds, can be found patiently waiting for you at the end of a long day. Just be careful to not finish off the whole lot in one go as you binge watch on your favorite series.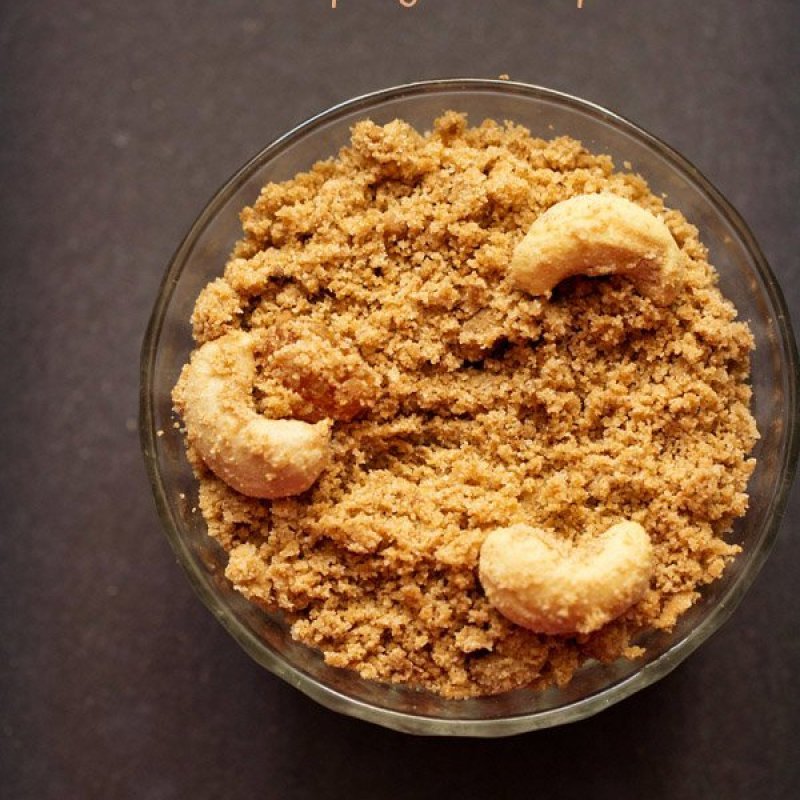 10. Gajar ka Halwa
Filled with immense flavor, and home made love, gajar ka halwa is a winter staple. From finding hidden cashew nuts, to scraping the bowl for last crumbs, winters in India are incomplete without gajar ka halwa.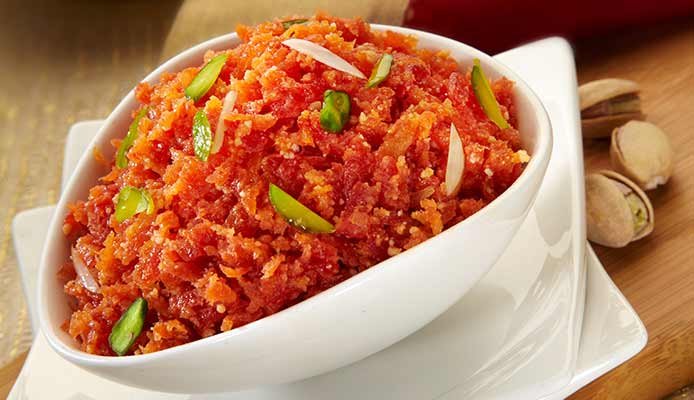 11. Gond Ka Ladoos 
A box full of sweet ladoos  prepared lovingly by grandmothers is what comfort food is all about. Winters bring out many different varieties, including the gond ka ladoo that is unique to Rajasthani cuisine. 
Made out of edible gum resins and copious amounts of ghee, this dish can be very heavy to consume but every bite seems worth the extra mile on the treadmill!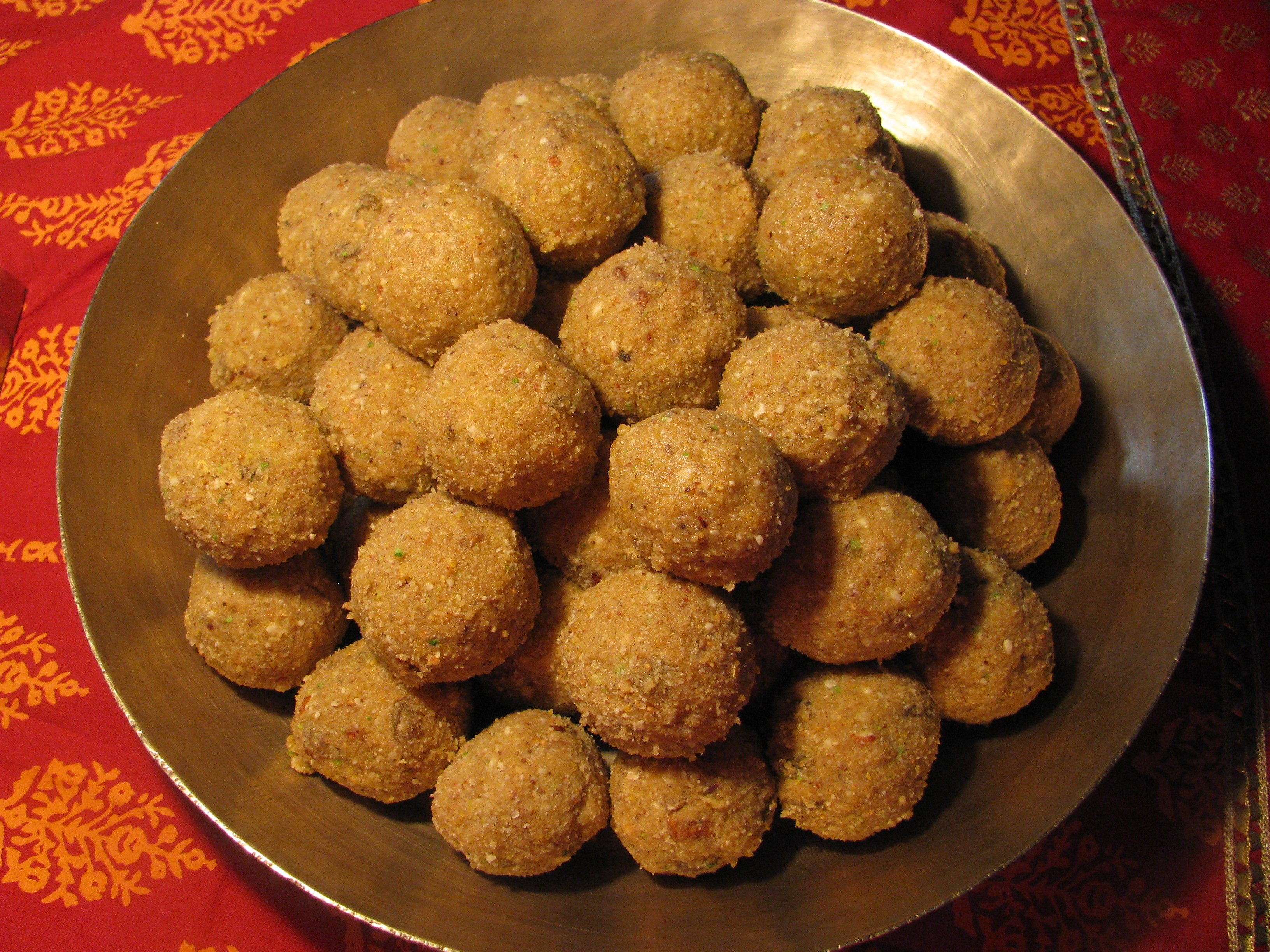 12. Sarson ka Saag
How can one even enjoy winters without sarson ka saag and makki ki roti, with melted butter on the side of course. Not only is this treat unique to winter because of the seasonal availability of sarson, it is also the wholesome dish that your taste buds crave.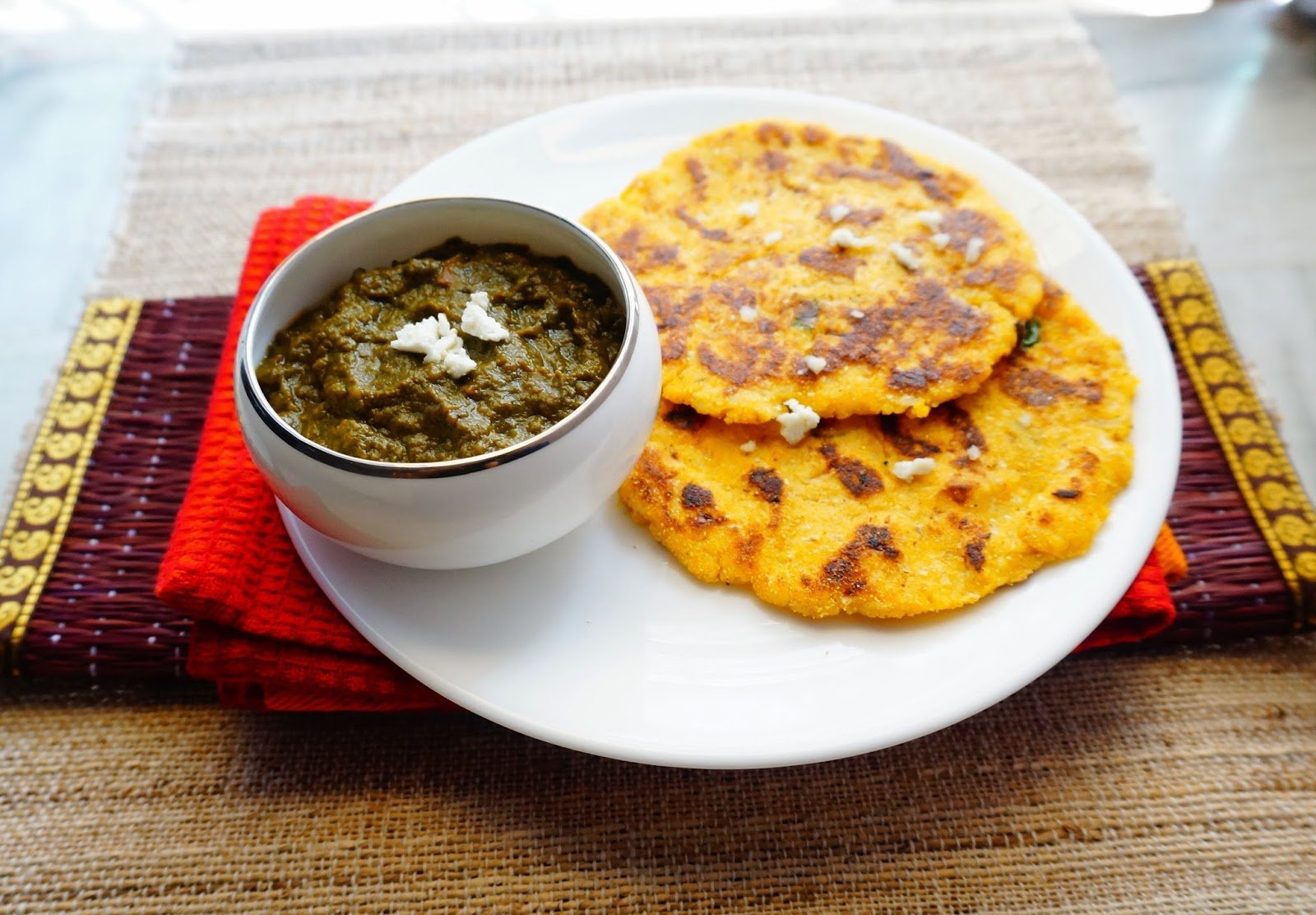 13. Oondhiya 
A traditional Gujarati dish, Oondhiya is combination of vegetables and fenugreek (methi) dumplings, cooked in aromatic spices. It is not just unbelievably delicious, it is also healthy to eat. 
However like many good things, the preparation of this delicacy traditionally takes hours, although there are quicker recipes available now.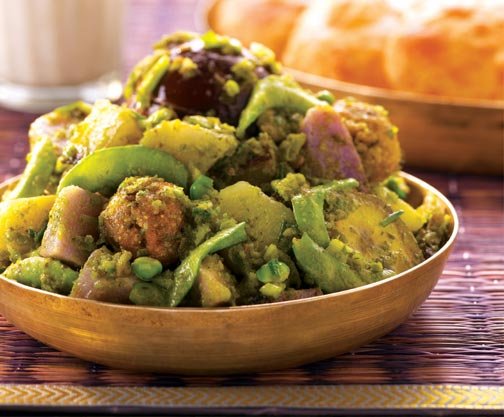 14. Chikki
Traditionally made from peanuts, chikki is the Indian bar giving even the fanciest of chocolates a tough competition. Just like chocolate, it is hard to stop at just a bite. The fact that these are easy to store just adds value to this crunchy snack!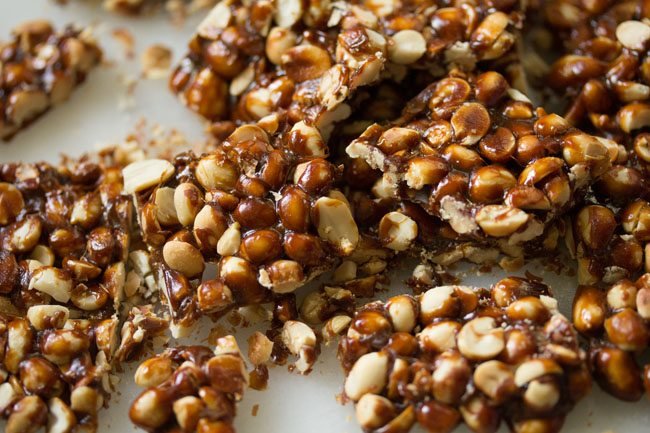 15. Seasonal Vegetable pickles
Summer maybe the traditional season for pickles, but there are certain spicy and flavorsome pickles that are winter's special offering. Yummy, crunchy and adding just the right amount of taste to every dish that one can consume, gobhi-gajar ka achar is perfect accompaniment for winter food!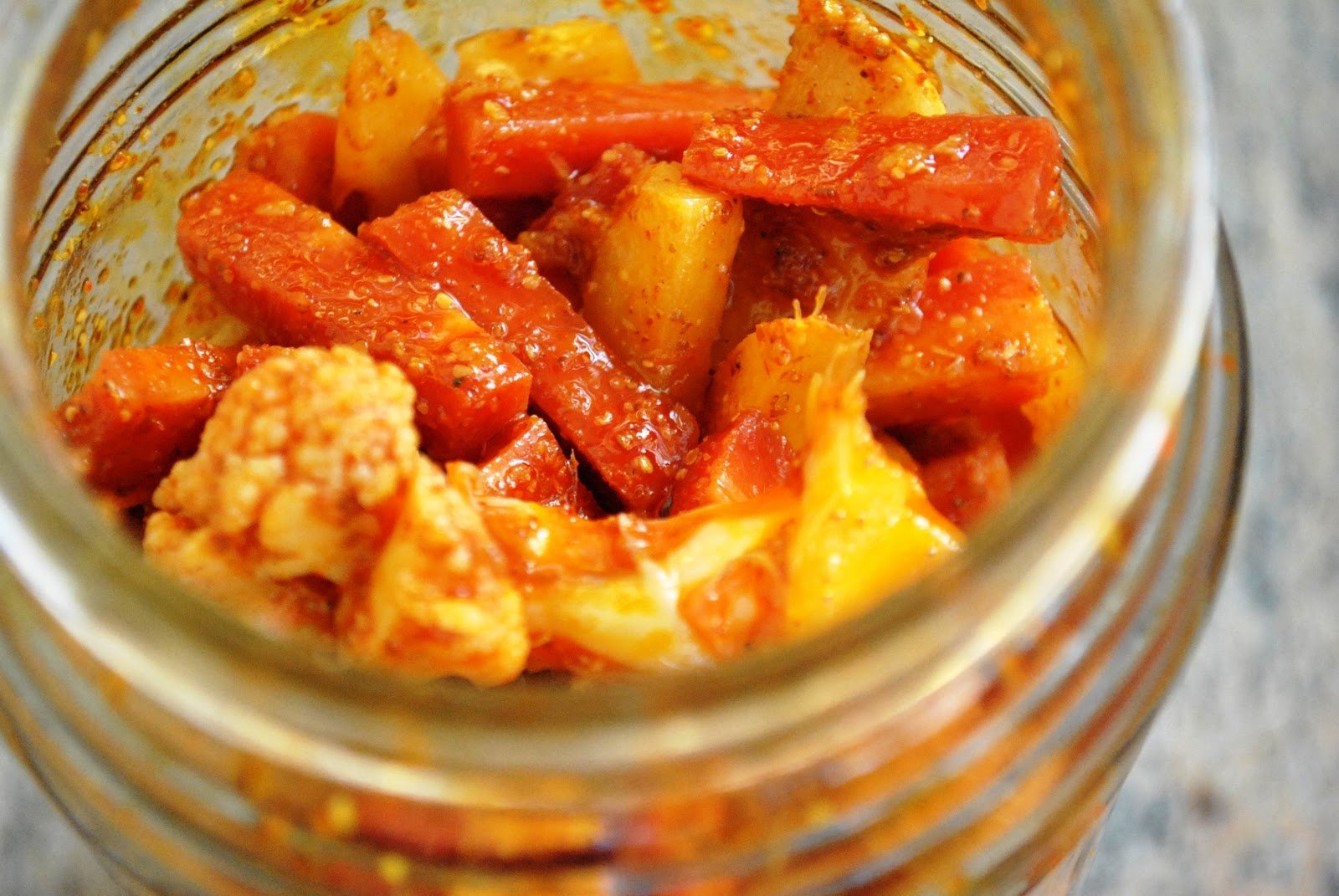 16. Raab
Raab is the healthy drink that can drive away even the strongest of winter chills. Found as a part of both Rajasthani and Gujarati cuisines, raab is essentially a type of porridge prepared using millet flour. 
This also has bonus points for helping increase body immunity. More power to the humble raab.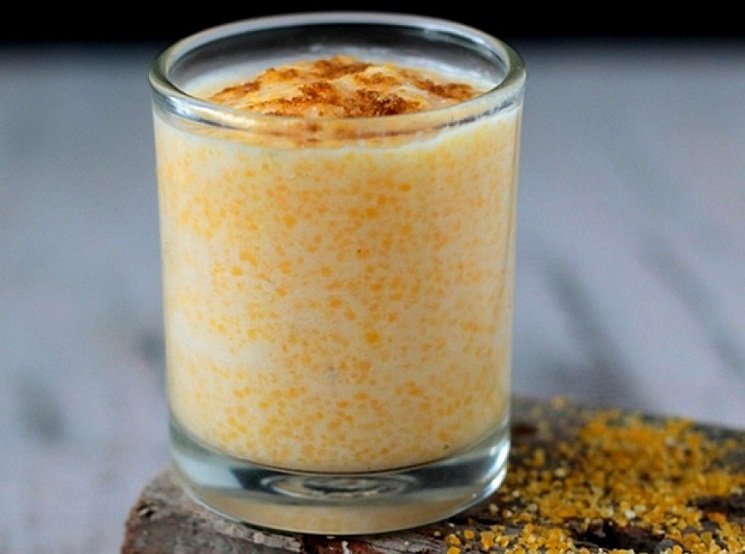 17. Lapsi
This is a sweet dish unique to Gujarat and often consumed as a breakfast dish, but appetizing enough that it should be easily accessible across all regions. 
Variants of it are also easily found across areas such as Udaipur and Jaipur, and this sweet mixture is cooked as a treat to mark auspicious occasions.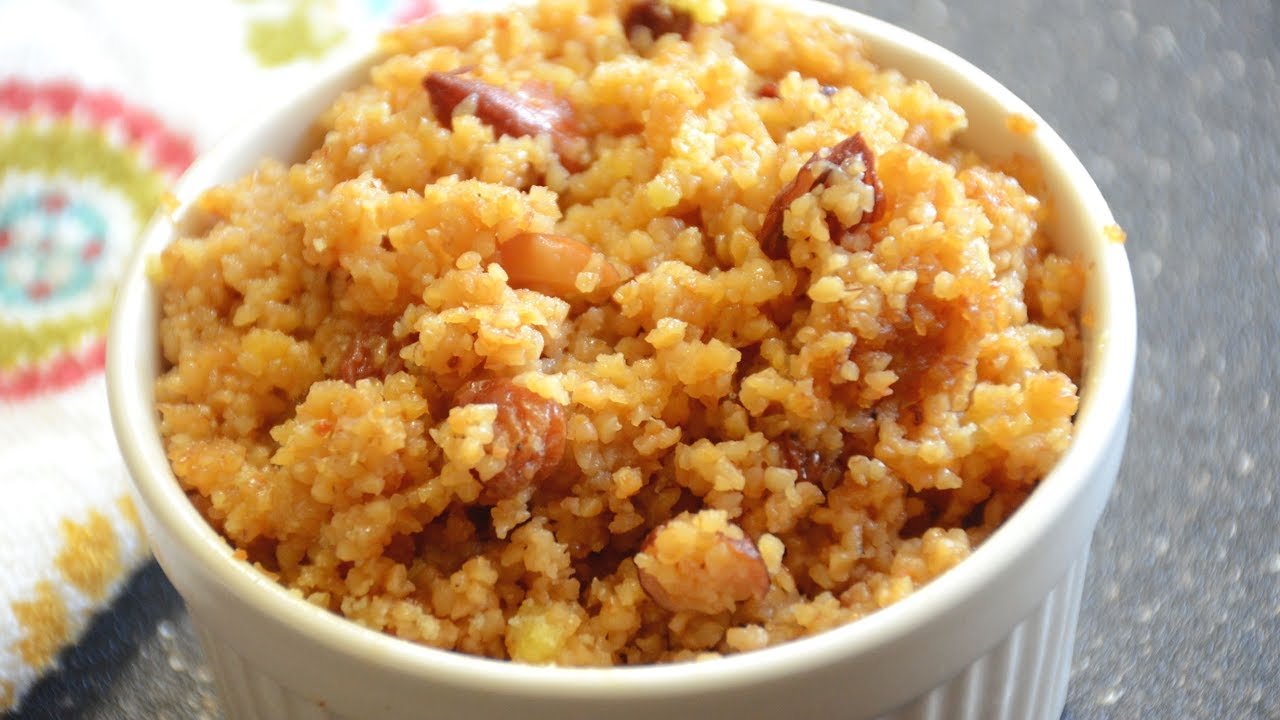 18. Rogan Josh
This signature dish of Kashmiri cuisine is a must have in winters because the spices used to cook this delicious meal also offer the much needed warmth in cold winters. The fact that the mutton melts in your mouth with every bite is just cherry on the cake.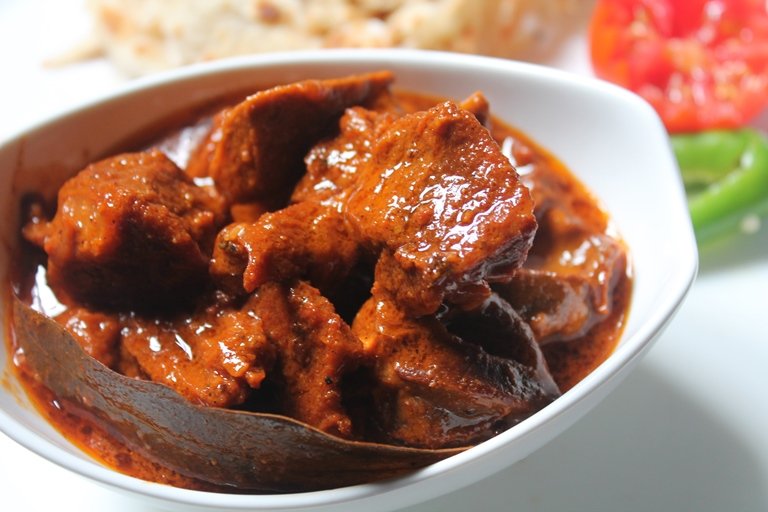 19. Gushtaba
This is a Kashimiri dish that has to feature in your list of favorite winter dishes. Meatballs cooked in yogurt curry, this dish is slightly spicy but very hard to resist. Minced mutton and flavorsome curries are a classic combination after all!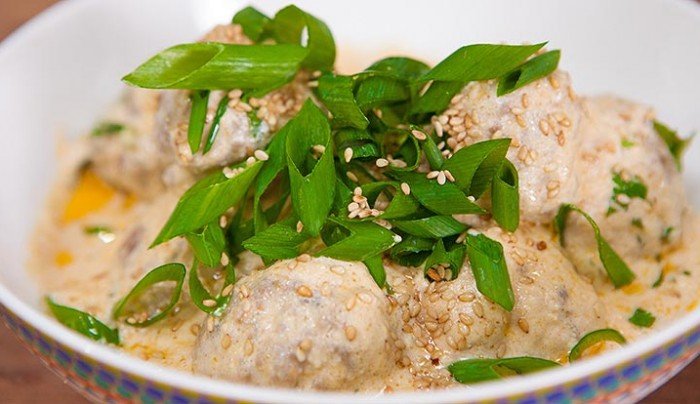 20. Thukpa
This Tibetan noodle soup is so good that a bowl of it is never just enough. Flavored with garam masala, this dish is the perfect example of Indo-Tibetan food. If you've never tried it, then don't wait for another winter to roll by and try this right away.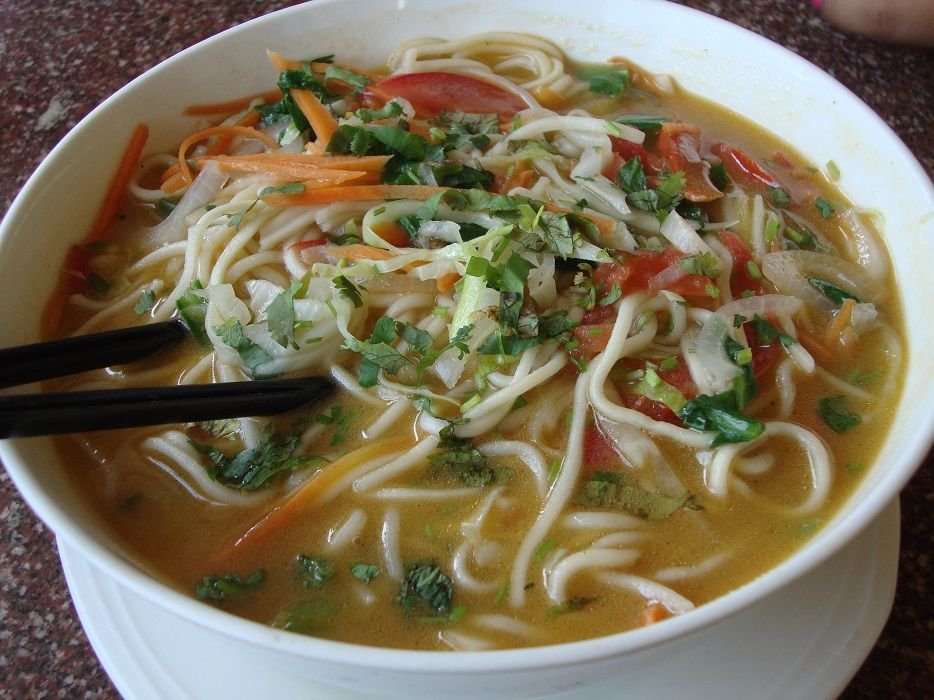 21. Kootu
Even though this mixed vegetable delicacy from Tamil Nadu can be cooked year round, it is the presence of seasonal vegetables like carrots, cauliflower, peas and capsicum that give the desired flavor and nutritional value to this dish. Different from the traditional sambar and rasam, this curry has a fresh taste that is hard to resist.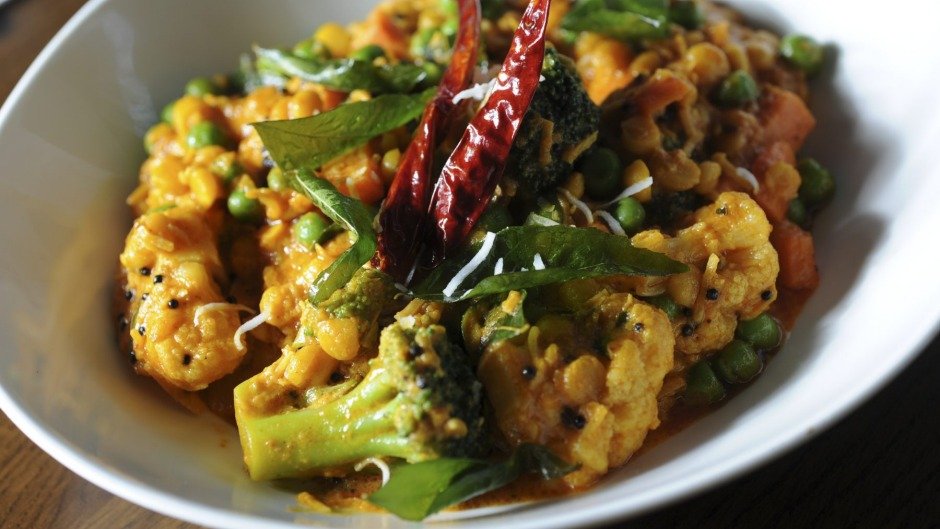 22. Badam ka halwa
Every India kid knows that winters mean pocket full of nuts that one has to finish before returning home. However, Indian mothers also employ other yum techniques to ensure that warm nuts are consumed in cold winters, such as preparing the delectable badam ka halwa.
Presence of ghee and saffron to the mixture makes this a favorite dessert to be consumed after dinner, or even as dinner!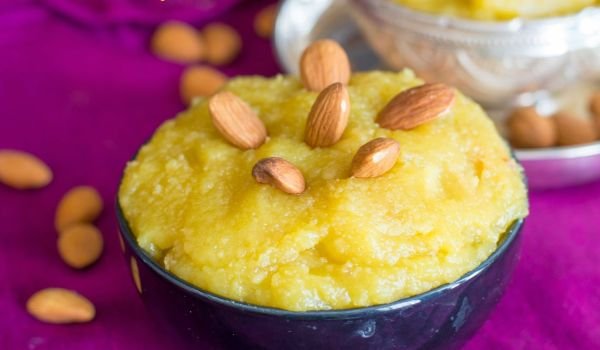 23. Carrot Poriyal
In many South Indian homes stir fry, that is referred to poriyal in Tamil and palya in Kannada, is a fixed accompaniment to all dishes. Light and full of flavor, winter provides carrot poriyal that is easy to cook but packs excessive taste in every bite. Often seasonal favorite beetroot and beans are added to the dish, to be finally garnished with coconut. Yum!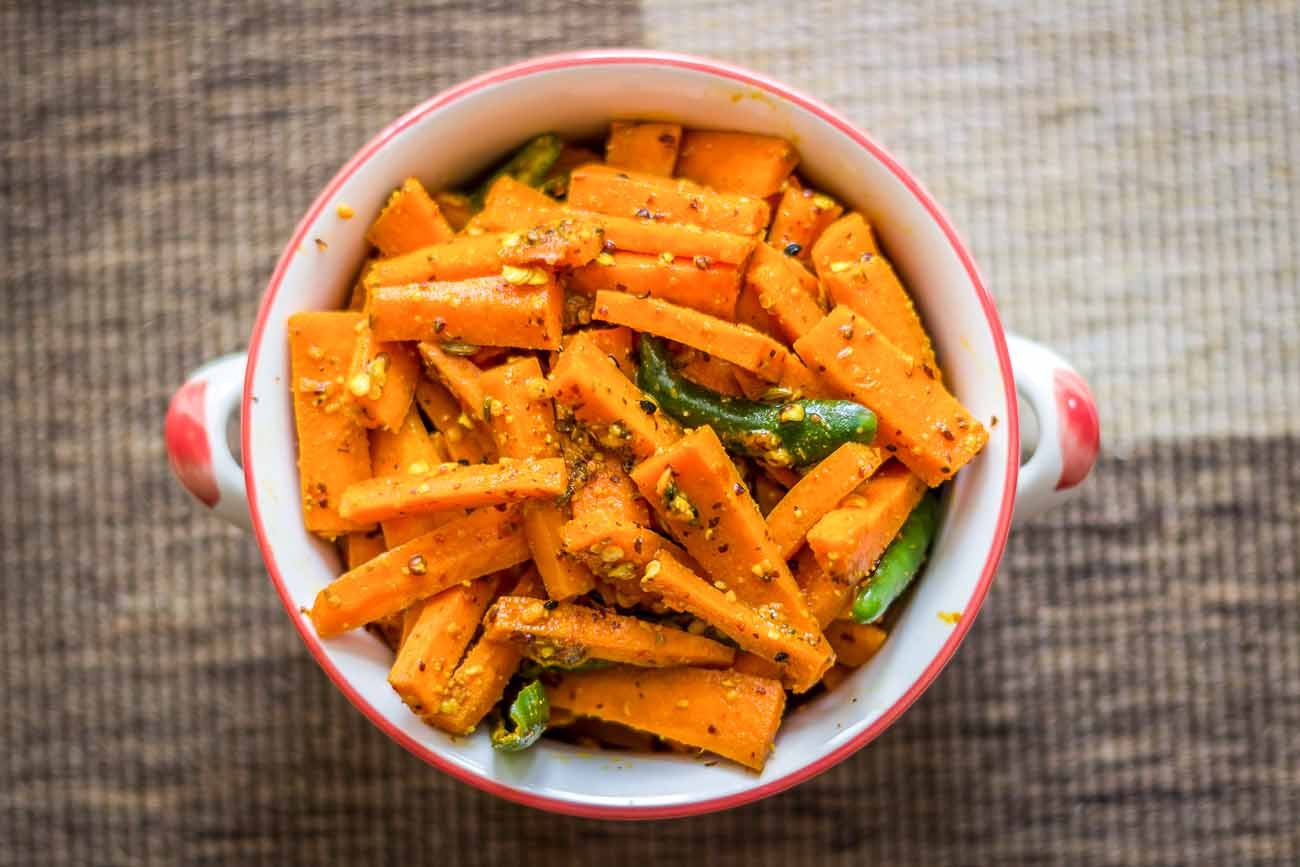 24. Palak and Methi Pakoras
Waking up to a sliver of sunlight but a plate full of pakoras and a hot cup of tea is one of the best things about winter weekends. Since methi and palak happen to be traditional winter vegetables, they can be used in a variety of vegetable mixtures during winters. 
However lazing around in warm blankets with a plate full of methi and palak pakoras is an indulgence everyone should go for!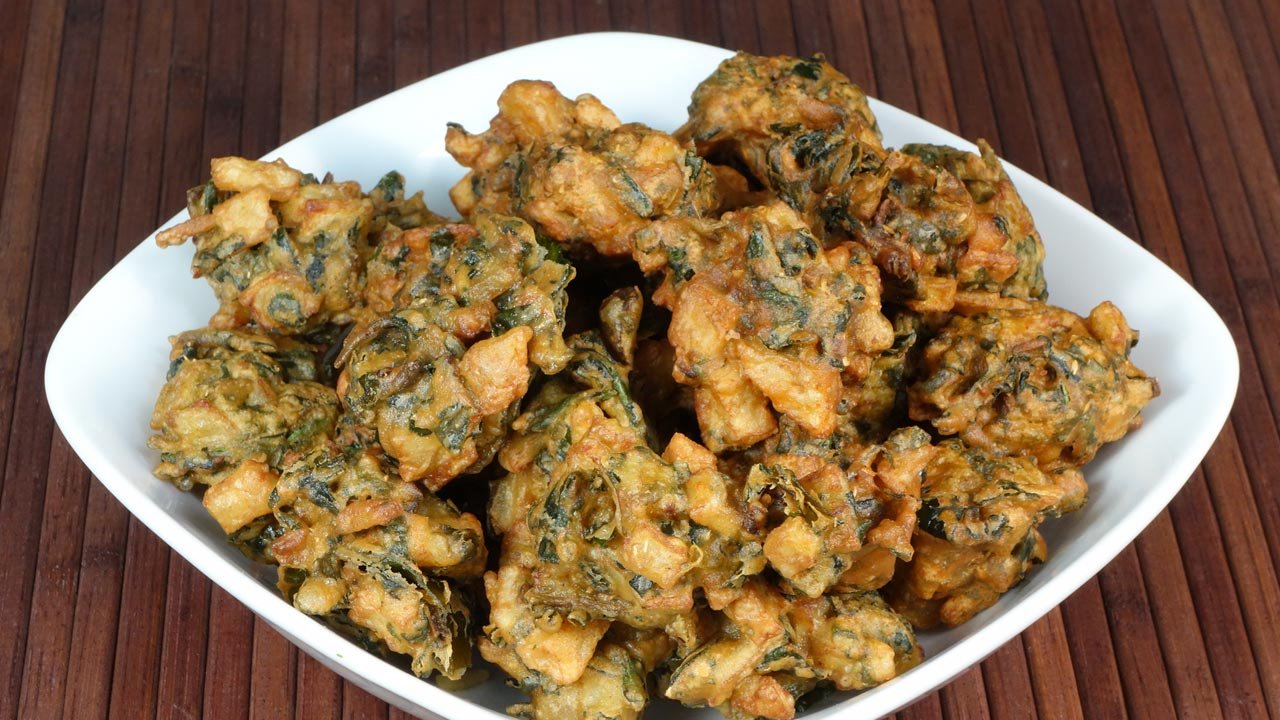 25. Til Pitha
Often served with tea as an afternoon snack, this Assamese dish is not as easy to cook as it looks. Cooking Til Pitha or sesame pancakes takes practice as it's a delicate dish, but the burst of flavor that jaggery provides is worth every extra minute spent on the cook. It is usually cooked during the celebrations of Magh Bihu in January.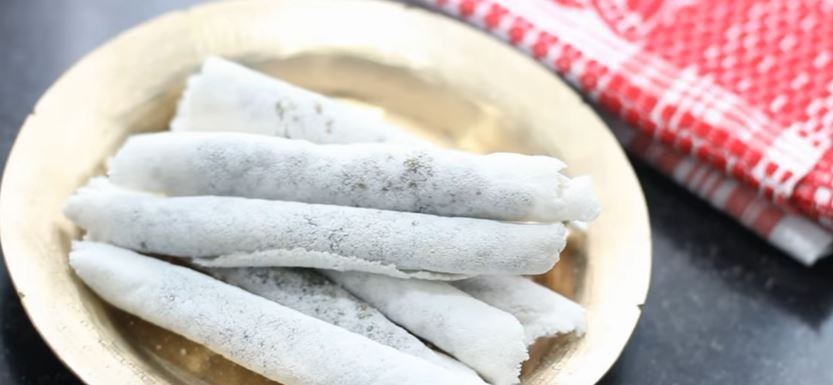 So which dish do you want to indulge in first?