Last weekend, I was at my bestie's birthday party. While she was upstairs, glamming up for the night (basically, to woo her crush), I was standing in the middle of a bunch of drinkers. All of 'em were LITERALLY on my head nagging "tu peeti nahi hai?" Yup, by now, you must have figured that I'm the only teetotaller of my squad! Raise your hands if you can relate to me! 🙌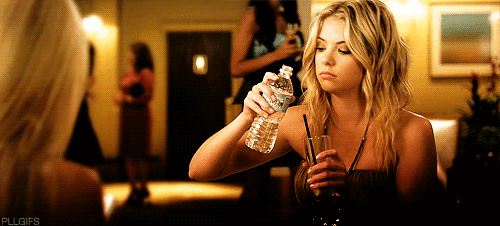 Isn't it annoying when these alcoholics constantly brag about how fun it is to drink at parties? Doesn't it irk you when they continuously make you feel like you're abnormal just 'cause you don't drink? It does, right? 
Yeah, I know drinking is a social compulsion and people often resort to peer pressure but, it doesn't make it a quintessential party starter pack!    

But to my fellow tetotallers, I have awesome news for you!
Thankfully, the prayers of every non-drinker are heard by Kingfisher! And, guess what? They have come up with a brand new non-alcoholic drink. Awesome, isn't it? Yeah, Radler by Kingfisher is FINALLY here to change the whole party narrative! *wink wink*
With 100% natural ingredients and 30% less sugar as compared to the regular soft drinks, Radler is available in three zesty flavours of Ginger Lime, Mint Lime and Lemon. Congrats wowsers, now you don't have to tank up yourself with the regular sugar-loaded soft drinks at parties 'cause Radler is here to save the day!  
This beverage is made with the unique blend of fresh barley malts and lemon juice that makes it a perfect drink for every health-conscious non-alcoholics!       
The next time you feel left out in a party, grab a can of Radler and refresh yourself with the citrusy flavours! Now, what are you waiting for? Stock up your refrigerator with Radler RN! Oh and don't forget to watch this fun video below:
Have a helluva time at your next party with Radler! Cheers!