Delhi belongs to everyone – there is no consensus on the definition of a 'Dilliwala'. This city is a whirlpool of different cultures and everyone contributes their significant little self to make a 'Dilliwala' exist. And when it comes to food there is a bit of everything – cheap, authentic, fusion, fine-dining, this city has a mad affair with food. 
If you want to light up your affair with regional cuisines or feel closer to home, what can be a better way to connect than finding a place where you can eat a super hearty meal that represents your state's local food and hospitality. And if you are the mad food lover in town who wants to explore the variety Indian food offers, this is your list to pin. 
1. Kashmir
Khyen Chyen, Gurgaon
Kashmiri food is food for the Gods. Carefully made and beautifully spiced, people who have tasted Kashmiri food once – the gushtaba, rista and tabakh maas will make you yearn for more. To have Kashmiri food in Delhi, you can go to Khyen Chyen in Gurgaon. You can also place a request for Yakhni, Nadru Roganjosh and haakh in advance.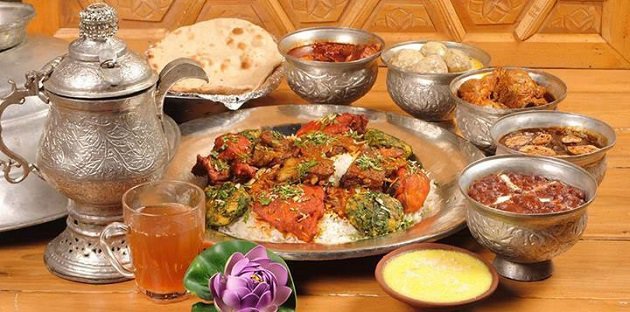 2. Kerala
Mahabelly, Saket
For traditional Kerala fare, knock on Mahabelly's door. You are sure to stay for a long time and return sooner than you thought. The kothu parotta, roasted chicken and prawn curry they serve here is just outstanding. With beautiful Malayalam music playing in the background, this place serves to charm you. 
The Toddy Shop, Hauz Khas
This place wins you with its Erachi Varutharachathu. Their appams, crispy on the outside and really soft in the middle, are cooked to perfection. The Toddy Shop, with its legendary 70-80's rock music playing the background, is a place that is sure never to disappoint. 
Kerala Food Channel, Kalkaji
This place has a no-nonsense one-page menu. Go for their Chicken curry and rice. If you are someone who just can't get enough of food, we suggest you get the Kerala meals, for a homely, food-filled fare.
Kerala House, Jantar Mantar Road
For a regional fare, you can head to Kerala House. With beef back on the menu, the Beef Chilli a must-try. You can also try their awesomesauce Fried Mackerel. For some lovely coconuty goodness, Kerala House is a pretty good place to hit.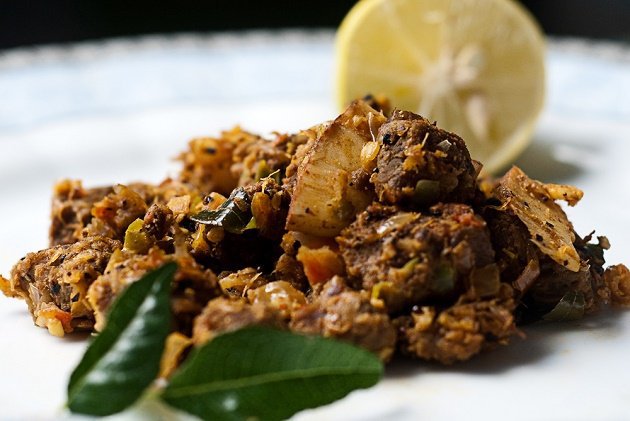 3. Goa 
Viva O Viva, Chanakyapuri
For some Goan delight, go to Viva o Viva, a perfect little place which sits inside Goa Bhavan. The staffers are dressed in bright, large floral print shirts and always sport a smile. This cheerful place serves lip smacking prawns and chicken vindaloo. Oh, and they play Goan music. Extra cheer.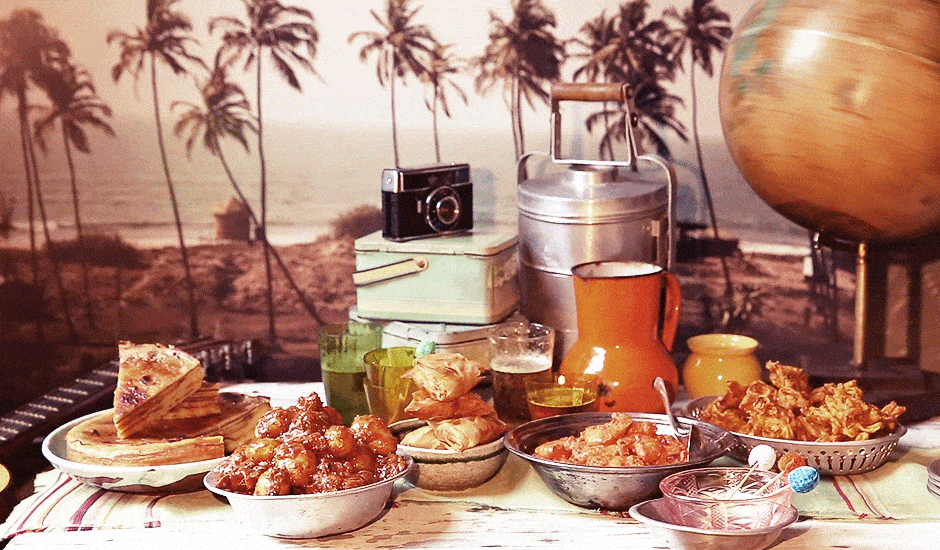 4. Rajasthan
Rajdhani, CP/Saket
This place mesmerises you with its royal cutlery sets, colorful decor, and, warm and friendly staffers. Rajdhani has no menu and offers thali meals with unlimited food. With generous servings of desi ghee and men-in-pagdis serving food, Rajasthan comes alive in no time. Rajdhani just knows how to do it right. 
Kathputli, Defence Colony
With little colorful toys hanging on the walls, this place captures your fancy in no time. With generous servings, beautifully cooked Rajasthani delights, and buttermilks served in 'kullads', this place brings you closer to Rajasthan with its warmth. Oh, and please do not forget to taste their delectable oh-so-good garlic chutney! 
Suruchi, Karol Bagh
Suruchi, with their elaborate thaali, is a cheerful and pretty place, and they make sure you don't leave the restaurant without putting on some weight. A paradise for all foodaholics, their service is prompt and courteous, and the food is divine. The kadhi chawal, bajre ka roti and assorted farsan, are delectable.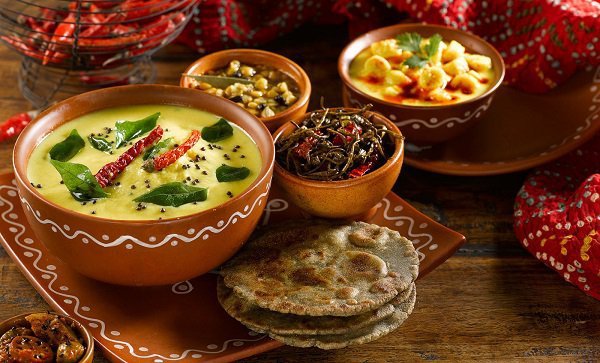 5. Bihar
Rooftop Potbelly Cafe, Shahpur Jat
For a taste of authentic Bihari food, there is no better place than Rooftop Potbelly Cafe. You have to climb an arduous flight of really narrow stairs and once you taste their food, you will know why people don't mind the stairs at all. Do not forget to try their meat pakora basket, bhojpuri thali, lithi chicken, and parantha basket. My mouth is already watering!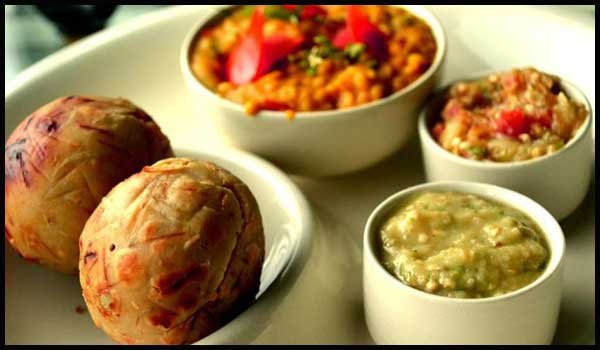 6. Uttar Pradesh
Karim's, Chandi Chowk 
Uttar Pradesh, with Nawabi food culture still thriving in its street, is difficult to recreate in Delhi but a walk through Old Delhi will take you to places like Aslam Chicken and Karim's. For perfectly cooked sheermal and kebabs, hit Karim's. Karim's is an experience that can be relived again and again – it is amazing how they maintain their consistency and never let the standards drop. Please don't leave without having the phirni. 
Aslam Chicken, Chandni Chowk
This place defines a perfect 'street food' experience. Maybe after eating at Aslam Chicken, you will want to hit the gym the next day and run at a super duper speed of 15 at an incline of 12 for 90 minutes at a stretch. Not everyone can gulp down the butter that sits on the chicken and melts sinfully. If you are looking for absolutely delicious kebabs and butter chicken and are ready to compromise with the calorie (super)count, Aslam Miyaan is your God.
Gulati, Pandara Road
For people who love biryani, you have ended your search here. The mutton biryani with mirch salan and kebabs is your ticket to heaven. The biryani with all its whole spices, don't ask me how, explodes in your mouth and leaves you wanting for more. In one word, foodgasmic. Need I say more?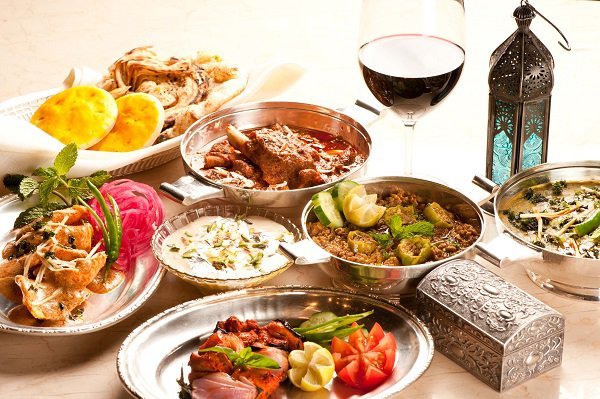 7. Assam
Jakoi, Assam Bhavan, Chanakyapuri
If you are missing a good old Assamese meal, your best bet in Delhi is Jakoi. Try the Parampara thali to taste all the goodies. If you are someone who loves black lentil sauce, make sure you try out their chicken/duck curry in black lentil sauce. 
Rosang Soul Food, Green Park
This place, does not specialise in Assamese food alone, and has a good spread of Northeastern food. But if you are away from home and missing food (who doesn't) or want to explore some really good Assamese food (again, who doesn't), you have found yourself a place to go to.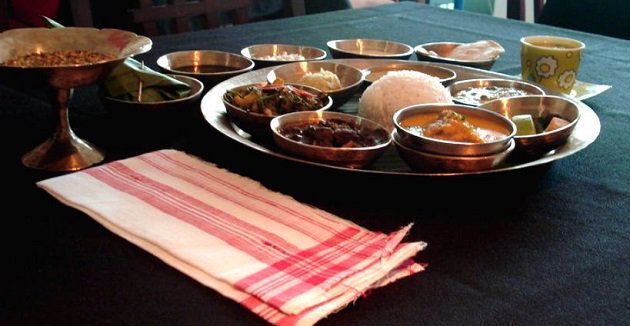 8. West Bengal
Oh! Calcutta, Nehru Place
With nice Bengali folk beats playing in the background, and the elegant aroma it throws in the air, 'Oh! Calcutta' captures your fancy. The kosha mangsho, chicken rezala and fish cooked in mustard sauce are top notch. Save some space for desserts. 
City of Joy, Alaknanda
Our pick from Alaknanda is City of Joy. If you are in Alaknanda, you can't leave it without paying a visit to City of Joy. It looks like a lazy 'baangali' place in Calcutta, but it surprises you with its food. The phulkopir daalna (cauliflower curry), mustard fish curry, and chicken kosha is extremely palatable.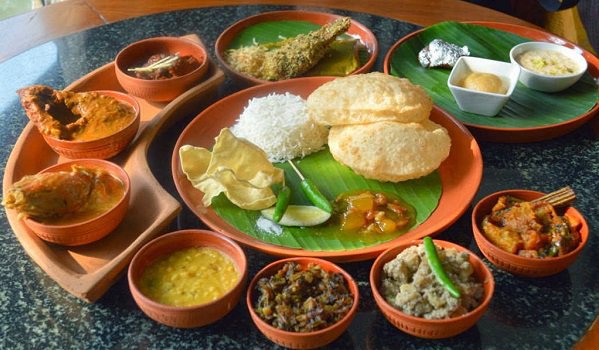 9. Punjab
Delhi houses Punjabi food in every nook and corner of it – so much that it tweaks other cuisines to give them a touch of Punjab. It is a city that came up with Chinjabi dishes like 'Gobi Manchurian'. (On second thought, there's no better way to tease China). For a real taste of Punjab, you can even hit a Gurudwara and have the langar. 
Punjab Grill, Saket
Getting back to business, for that authentic feel of Punjab-on-a-plate, we suggest you try Punjab Grill. They have a lunch buffet you should not miss. 
Rajinder Da Dhaba, Safdarjung
You can also go to Rajinder Da Dhaba, if you are yearning for some godawesome galouti kebabs, malai chicken tikkas, or just butter naan and butter chicken. This place provides for food that is absolutely yummy on the tummy. 
From amritisari kulchas to naans, laccha paranthas, kalmi kebabs, Pind Balluchi is your answer to a hearty Punjabi meal. They also serve gudh (jaggery) instead of the regular saunf at the counter and if you have a sweet tooth, it is your munchy for the day. What else can be a better way to test how authentic the Punjabi dishes will be! Oh and never ever finish your meal without the pineapple raita.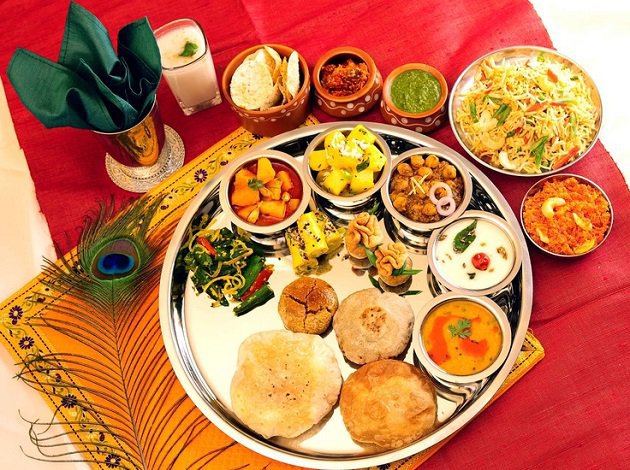 10. Nagaland
Nagaland's Kitchen, Green Park
This place serves pork ribs like no one does. Cooked to perfection, it hits the right balance between crisp and meaty soft, every single time. Their chicken in bamboo shoot is a must-have. This is one place which has everything from their menu perfectly and carefully cooked. You can sample anything from their menu, it never disappoints. 
Rosang Soul Food, Green Park
A little gem near the not-so-famous Uphaar cinema, Rosang is a cosy place bringing comfort to a food lover's soul. The pork spare ribs, fried chicken liver and rice beer tops our list. Bookmark this place and do not forget to have their rice cakes – it never disappoints.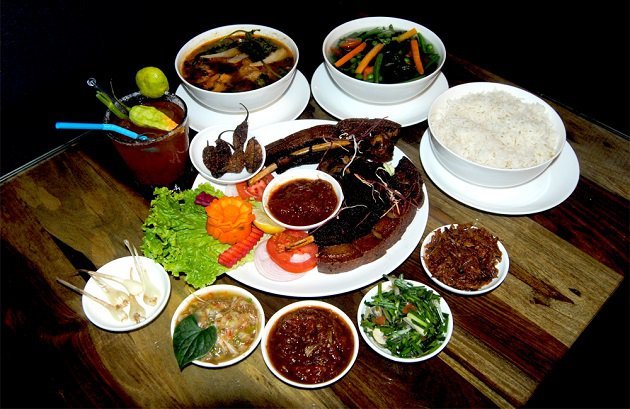 11. Andhra Pradesh
Andhra Bhavan, Feroze Shah Road
Buzzing with chatter and pungent aromas, the canteen in Andhra Bhavan is a perfect delight for spicy food lovers. To sample a little of everything, try their thaali. To amp it up, you can go for the chicken and prawn curry. Maybe hit Andhra Bhavan for a Sunday lunch – that's when they serve the biryani. 
Angaar Hyderabadi Biryani, Karol Bagh
For a dose of toothsome Hyderabadi Biryani (The 'Hyderabadi' in it makes it a dish from Telangana now), try Angaar Hyderabadi Biryani. The biryani, just like Hyderabadi Biryani should be, is extremely spicy. If you are someone who loves spicy and craves for more spicy, you should try their 'double' spicy biryani. Always have it with a bottle of coke to relieve you from the spice. (Concern as a fellow citizen)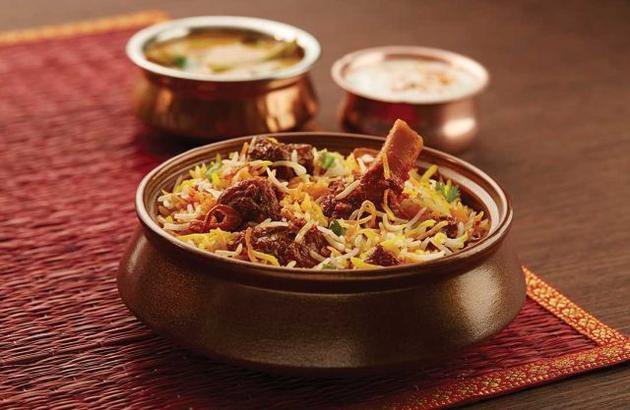 12. Odisha
Mandaa, Hauz Khas
With a fascinating decor, Mandaa in Hauz Khas, famous for its Oriya and Bengali cuisine, offers palatable delights right from fluffy luchis to chenna curry to beautifully fried golden malpuas. This place is a little expensive but after trying it out, we guarantee the bill won't pinch too much.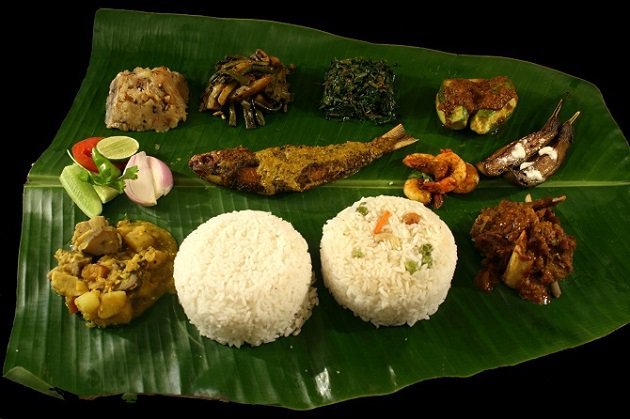 13. Karnataka
Karnataka Food Centre, RK Puram
Standing the test of time, Karnataka Food Centre is a lovely old popular restaurant in Delhi. The delectable Mysore dosa with piping hot sambar and coconut chutney is a neat kill. If you are a coffee lover, make sure you don't forget to give the filter coffee a try here. Affordable, lively and pleasant, this place is a definite stunner. 
Carnatic Cafe, New Friend's Colony
If you can't make through the long queue of Karnataka Food Centre to the food, don't worry, just go to Carnatic Cafe in NFC. Try their gunpowder-laced Malleshwaram 18th Cross dosa, undiluted chutneys and frothy filter coffee.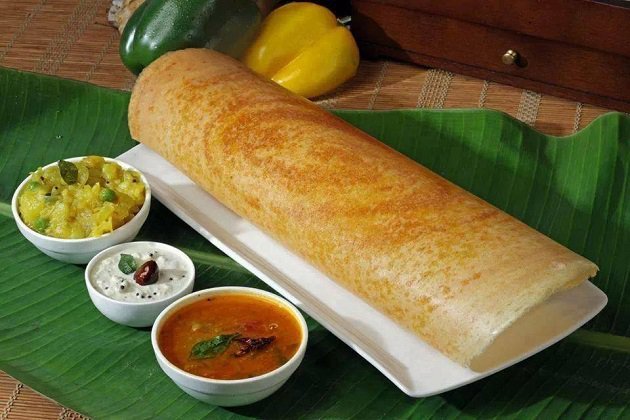 14. Gujarat
Suruchi, 
Hit Suruchi in Karol Bagh for Gujarati food. This place has an elaborate thali and everything on the plate is carefully created to maintain the authenticity. With an excellent ambience and a colorfully dressed staff (+10 for the pretty colors), Suruchi is where your search ends when it comes to Gujarati delicacies.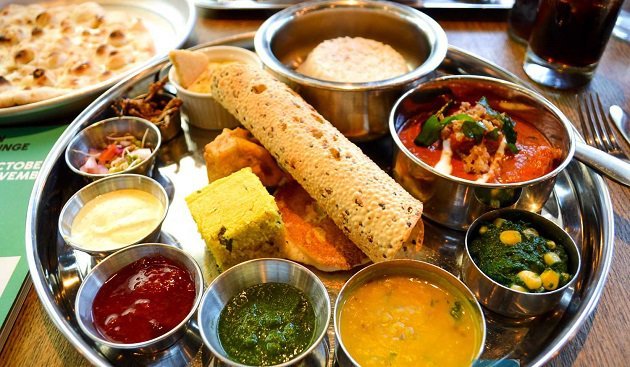 15. Mizoram
Mizo Diner, Safdarjung
Cutting out on the pretentious decor, Mizo Diner, a small, inexpensive, no-nonsense and neat outlet in Safdarjung is a delight for people who want to soak in the experience of Mizo food. Their smoked pork with cabbage stew, Mizo-style steamed pork dimsums, Vawksa Rep, Erfu (pork deep fry) and bamboo shoot are absolute jaw-droppers. Rosang Food Soul also serves Mizo food.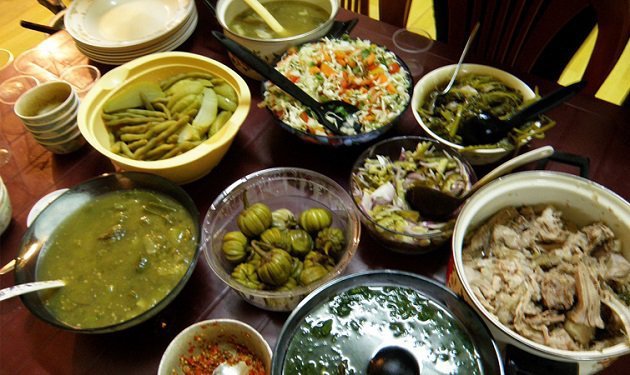 16. Tamil Nadu
Saravana Bhavan, CP
Even if no one smiles here, and the service is a little slow, the food in Saravana Bhavan makes up for it all. Their thaali is prepared to impress. We suggest you go for the 14 Mini Idlis in Ghee and Sambhar and Panchavarna Utthappam. Be sure to end your meal with their own range of ice cream – a smart choice would be the Fruit Crunch. Try The Toddy Shop, Dakshin and Swagath if you want to explore a little more.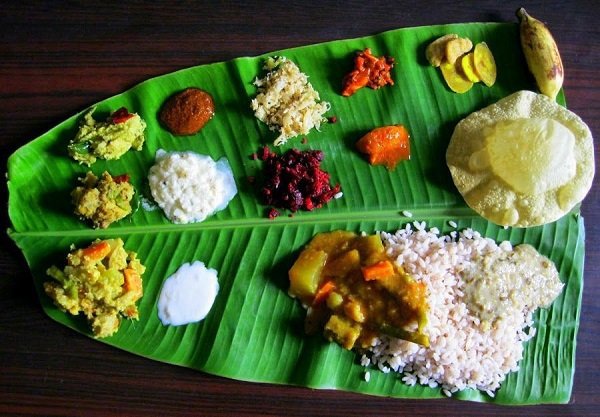 17. Maharashtra
Maharashtra Sadan, KG Marg
Where do you go in Delhi when you crave for authentic mutton saoji, vada pao and missal pao, without getting cheated on the method of cooking? Sounds like a task. The Maharashtra Sadan canteen is beautifully designed, and weaves magic with its easy-on-the-pocket, authentic Maharashtrian food. 
Goli Vada Pav, Sagdarjung Enclave
For some quick grub, try the Goli Vada Pav outlets in Delhi. With the headquarters in Mumbai, it brings some really mouth watering Pav Bhajis and Vada Pavs to Delhi.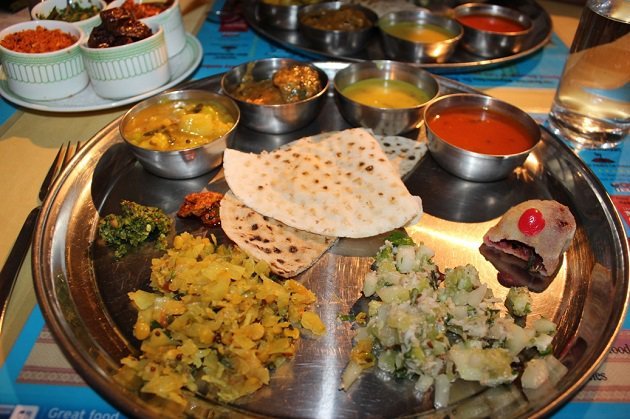 Parsi cuisine also forms a very important part of Maharshtra food culture.
Rustom's Parsi Bhonu, Aurobindo Marg
If you are craving for Dhansak, Patrani ni macchi, Marghi na cutlets, and some truly palatable egg sides, without an adulterated North Indian touch, please hit Rustom's. We guarantee you will leave the place happier. They have pretty good options for vegetarians in soya and paneer variations too. And if you visit Rustom's, which you must, leaving the place without trying their Lagan nu custard (baked egg custard with nuts and raisins) is a grievous sin. 
Parsi Anjuman, Daryaganj
There are some places you go to satiate your craving for home food and there are some places you write thome about. Parsi Anjuman defines both the places. Neat, little, Parsi-sish, this place is a gem. Please visit this gem in the Parsi Dharamshala of Daryaganj if you haven't already!
Soda Bottle Opener Wala, Khan Market
If you want some other lip-smacking Parsi food choices to indulge in, Soda Bottle Opener Wala is your go-to place. The keema pao melts in the mouth with all its keema-goodness. The chicken berry pulav that refreshes the tangy-zingy taste bud is a must-have.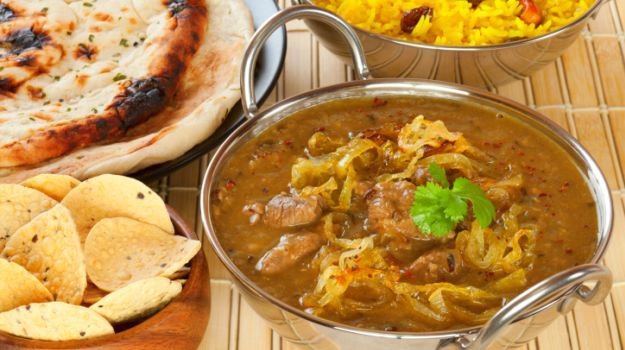 18. Manipur
Manipur Mahao Sanglen, Safdarjung
Tucked away neatly in Safdarjung, away frrom the hustle and bustle of the crowded city, sits Manipur Mahao Sanglen (M2S). For some home-cooked style tharoi and paknam, this is your corner to explore. Go spoil yourself with some amazingly cooked Manipuri food.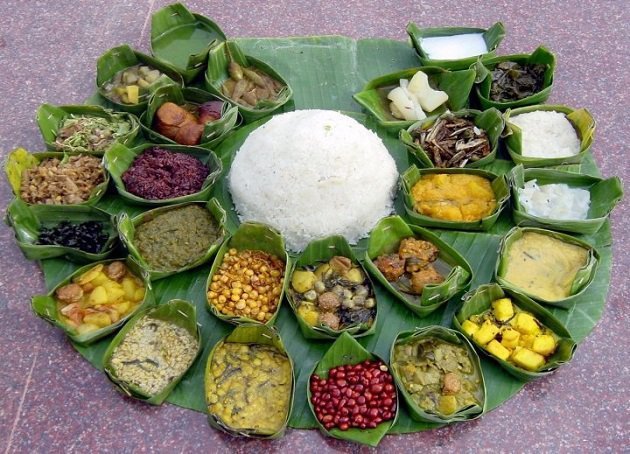 19. Sikkim
Sikkim Restaurant, GTB Nagar
For some mouth-watering pork/chicken kotha and Shayaphale, go to Sikkim Restaurant. It is a small, neat and cutesy outlet in GTB Nagar. It is sure to steal your heart with the food. For a hearty-wintry meal, what are you waiting for?
Sikkim Food Stall, Delhi Haat
Even if momos are predominantly from Tibet, if you want to try some really good fried momos and fruit beer, you can also go to Sikkim food stall in Dilli Haat. Best momos + fruit beer combo in the city, hands down.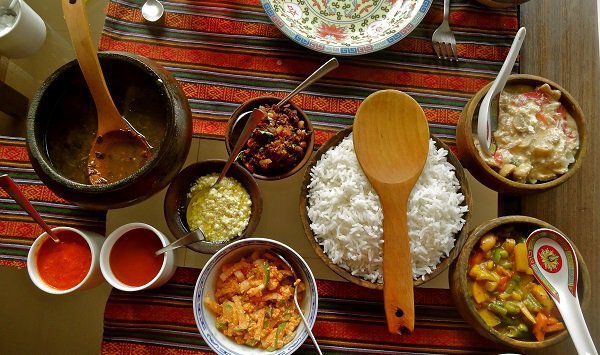 For all the states and UTs we missed on the list, you can try their State food stalls in Dilli Haat or pre-order in their respective State Bhavans. And if nothing works out, maybe it is time for a food-filled holiday. 
Time to get high on Indian cuisines. Bon Appetit, folks!