Indian festivals are to die for. And now that Holi is around the corner, we have already got our essentials ready. 
And how can Holi be celebrated without Bhang?
Can smell the thandai already? Well, there is a lot more you can add bhang to. And we have got all the delicious recipes for you right here.
First and foremost, you need to know how to make bhang.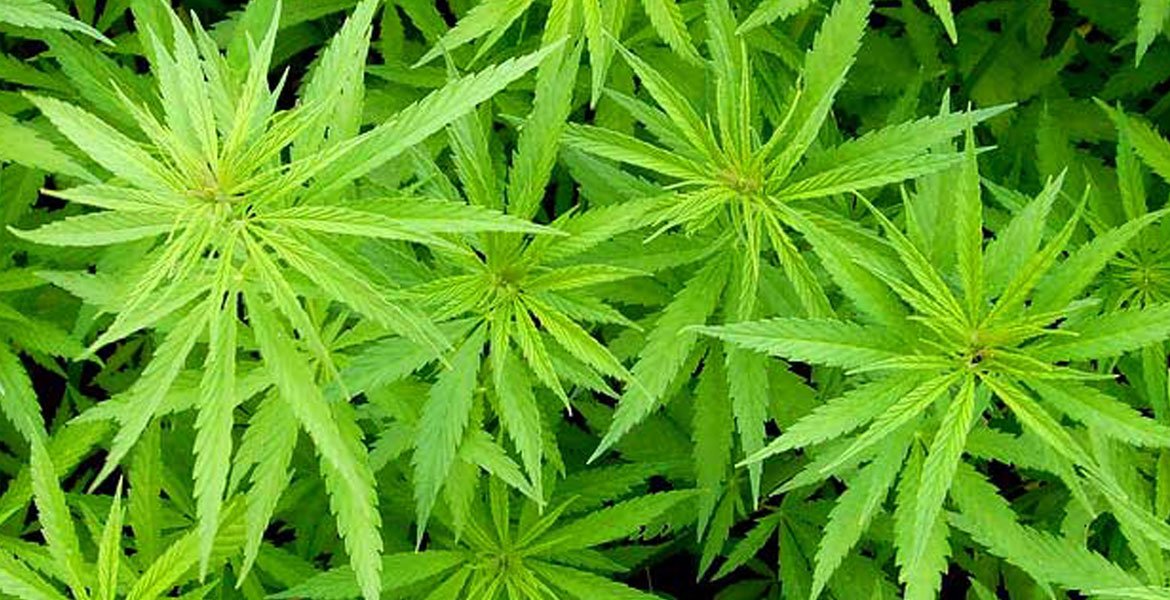 All you need is Bhang leaves, sugar, water and oil. Crush the bhang leaves and sugar and put it in a pan with water and oil. Boil the mixture for around 15 minutes. After letting it cool at room temperature, blend to make a paste and strain the paste in a muslin cloth to remove the woody fibers if any.
Now is the time for some delicious bhang recipes for which you'll thank us later.
1. Bhang Thandai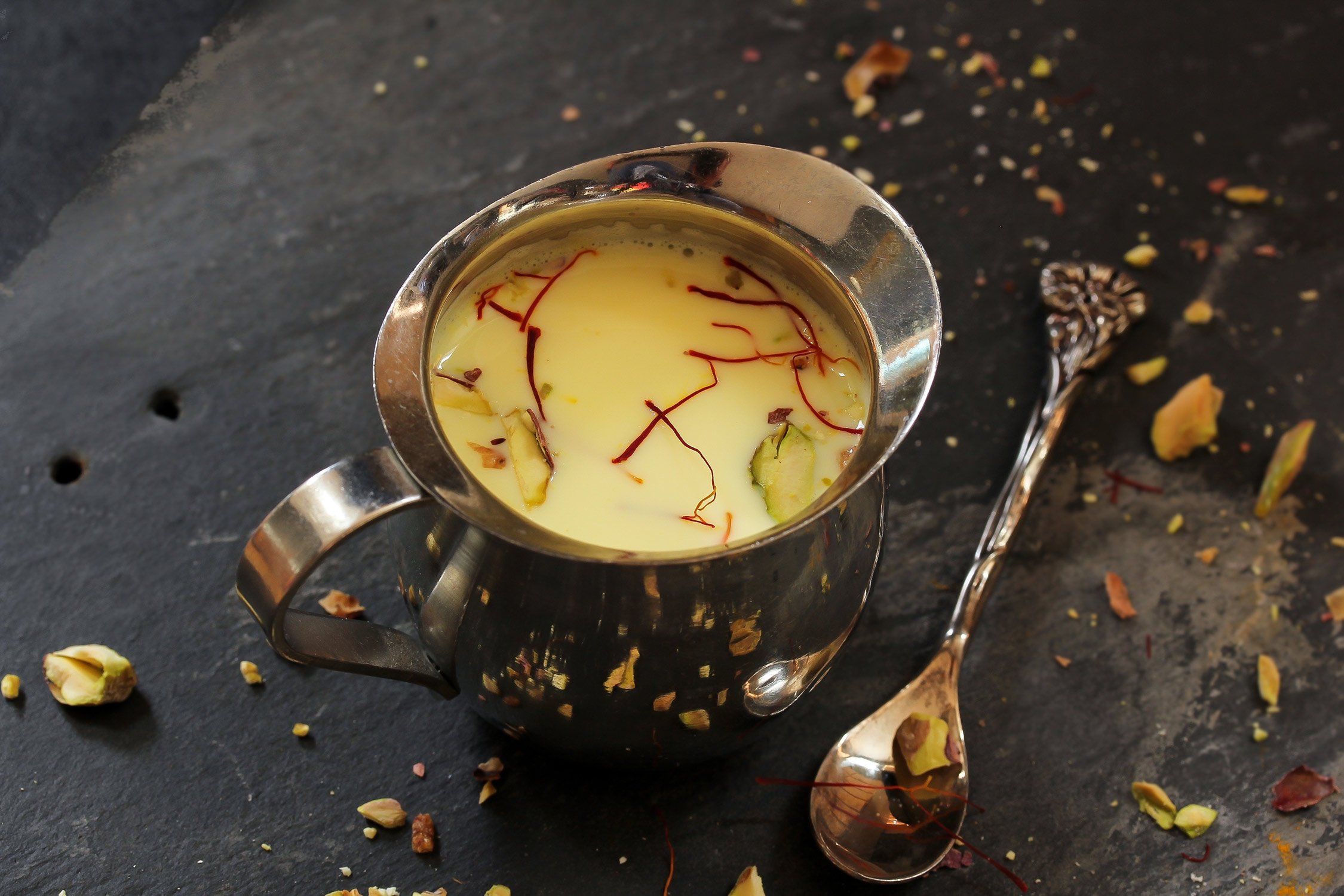 Ingredients: 
1 tbsp almonds
1 tbsp pumpkin seeds
1 tbsp watermelon seeds 
1 tbsp cantaloupe seeds
1 tsp black peppercorn
1/2 liter water
1/2 cup sugar
1 cup milk
Blend all the ingredients and water until it becomes a thick paste and keep it in the refrigerator for around one hour and have it fresh after mixing it with the thandai.
2. Bhang Ke Pakore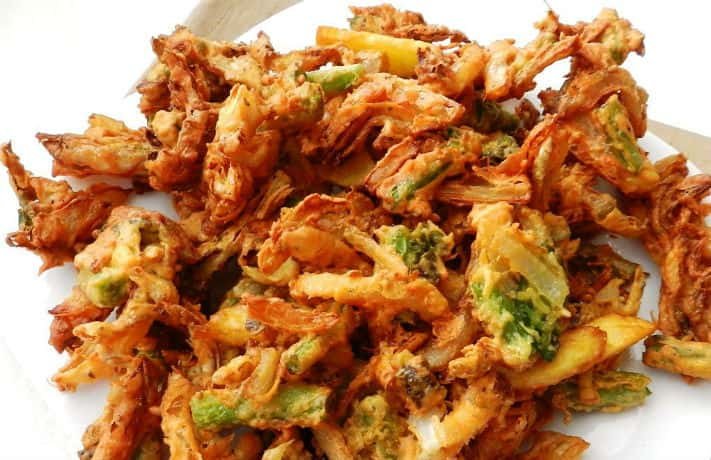 250 gms besan 
200 gms potatoes
200 gms cauliflower 
 150 gms onions 
100 gms spinach
200 gms brinjal
10 gms bhang seed powder
2 gms soda-bicarb
5 gms ajwain (carom seeds)
Salt to taste
Oil (accordingly)
Mix together all the ingredients in besan and add bhang seed powder and water to make the batter. Put oil in a kadhai to heat. Dip the vegetable pieces one by one in the batter deep frying them on medium fire till they turn golden and you're done!
3. Bhang Lassi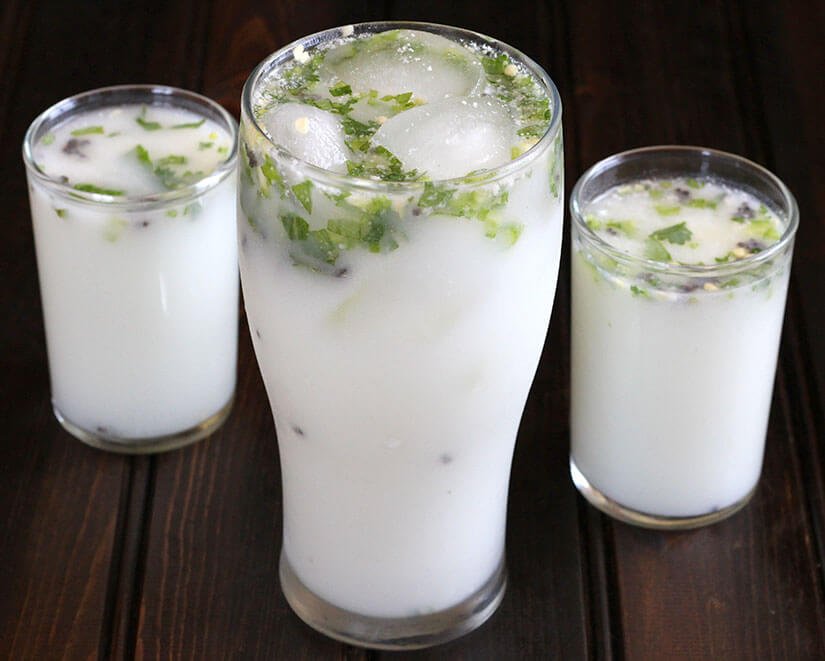 Ingredients
Bhang
1/4 cup blanched pistachios
2½ cup yogurt
2 tsp whipped cream
2 tsp khus syrup
Mix yogurt, cream and khus syrup in a bowl and keep it in the refrigerator to cool. Add blended pistachios and bhang paste to the yogurt mixture for a few minutes and you are good to go.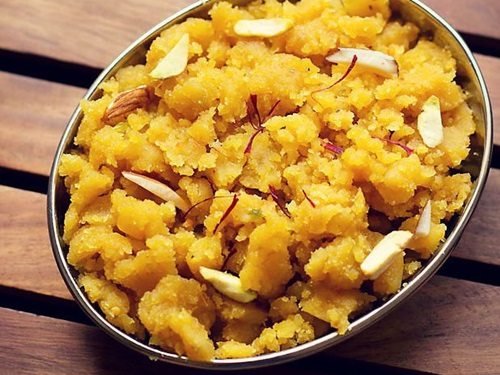 Ingredients
1/2 cup bhang leaves
1 cup chickpea flour
1/2 cup ghee
1/2 tsp cardamom seeds
1/4 cup mixture of watermelon and cantaloupe seeds
1 cup sugar
1 cup water
1½ cup milk
Heat ghee in a pan. Put bhang leaves in pan. Keep it on the medium flame till bhang leaves start leaving their color.
Halwa
Put water, milk and sugar in pan. Boil and let the sugar dissolve completely. Mix ghee and chickpea flour in a different pan to make a paste and add bhang to it. Put the mixture on low heat till it turns golden brown. Add cardamom seeds, watermelon and cantaloupe seeds in the end. 
5. Bhang Gujia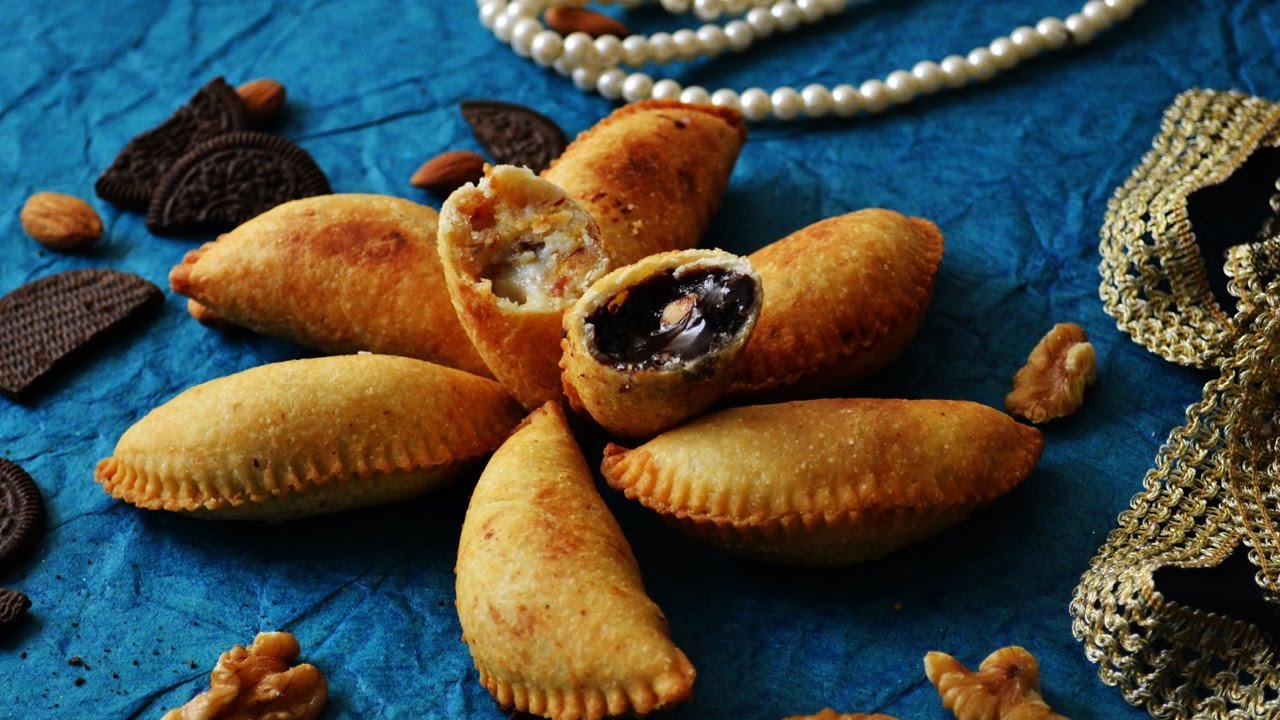 Ingredients :
500 gms maida (flour)
Bhang powder
1kg khoya
3tbsps raisins
200 gms almonds 
6 tbsps cooking oil
200 ml water
500 gms sugar
Mix six tablespoons of oil with maida using fingers and mix it well. Now add some water and knead lightly.
Put the khoya and sugar in a deep-frying pan and fry to a light brown color. Add almonds, bhang powder and raisins. Roll out the kneaded dough into a smaller and normal chapati. Fill the chapati with the khoya mixture and fold it to seal it, twisting the edges inwards.
Deep fry these gujjias, a few at a time, till they are a deep golden brown. Let them drain further till all the grease is soaked up.
6. Bhang  Masala Chai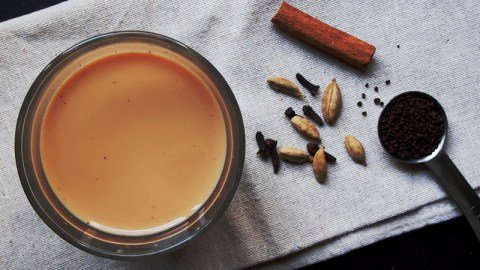 Ingredients 
1/4 cup dried bhang leaves
2 cups water
4 cups milk
1/4 cup sugar
1 inch cinnamon stick
6 cloves
6 green cardamom pods (cracked)
6 black peppercorns
1 tsp fresh minced ginger
1 tsp oil
Half n half cream
Process dried bhang leaves and make granular powder.
Put bhang leaves powder and other ingredients and oil in a pan and let it boil. And, it's done!
7. Bhang Barfi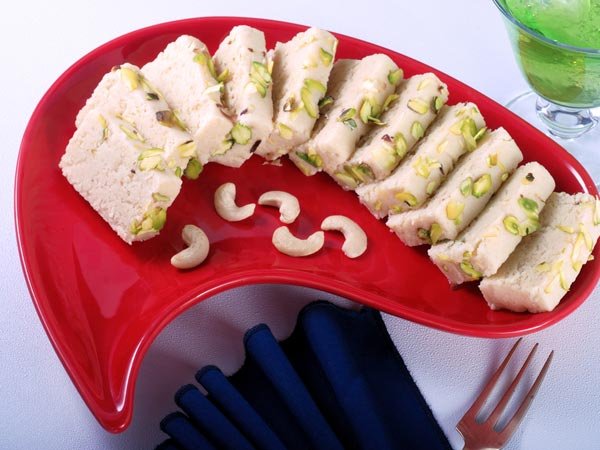 1 cup khoya
1/2 cup MTR badam powder
Bhang 
Water as per requirement
Ghee as per requirement
Sugar according to taste
Add khoya with water in a pan and bake on simmer until it dissolves. Then add badam powder, bhang, ghee, sugar, cardamom powder and stir until the mixture gets thicker. Grease a plate with ghee and add the mixture to the plate. Spread it evenly and leave aside to cool. After an hour or so, cut the mixture into the desired shape and garnish with almonds.
8. Bread Dahi Vade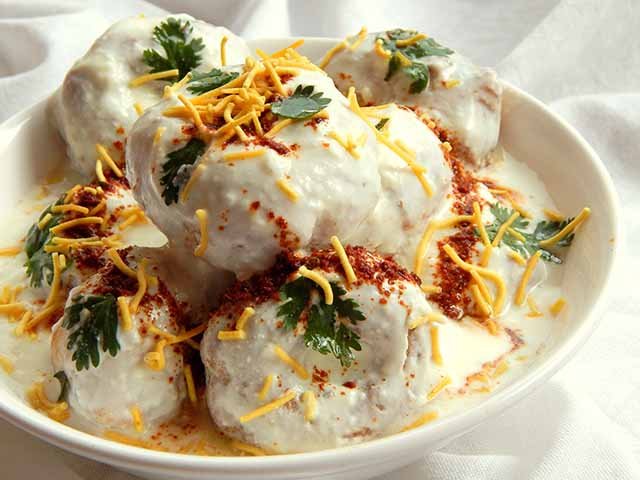 Ingredients:
Bread slices 10
Paneer 50 gm
Curd 250 gm
Oil to fry
Salt to taste.
Red chilli powder and black pepper
Cut the brown sides of the bread and soak them in water and squeeze. Mix mashed paneer in soaked bread slices. Add a pinch of salt and mix well. Make small-sized balls, flatten and deep fry till light brown. Remove from oil and soak in warm water for 10 minutes. Squeeze and keep aside.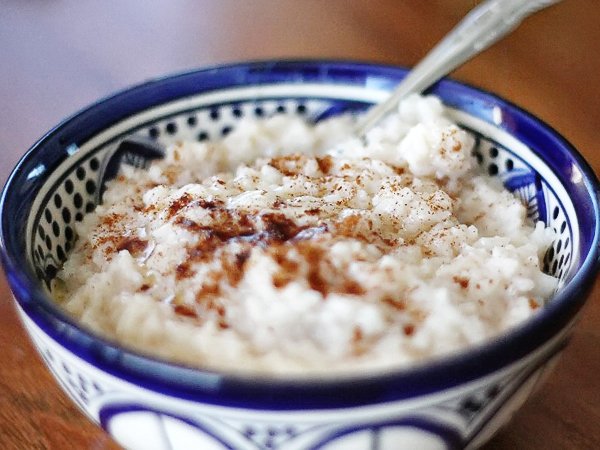 Ingredients:
1 cup basmati rice
1 cup milk
4 cardamoms
Salt a pinch
1 & 1/2 cup sugar 
2 tbsp ghee 
Food color (red) – a pinch
10 cashew nuts 
1 cup grated coconut 
Soak rice for an hour. Cook with milk, salt and little water. In a saucepan, make sugar syrup with little water. Add the cooked rice, 1 tbsp ghee, cardamom and stir for 10 minutes in low flame till all water is absorbed. Fry cashew nuts and coconut in 1 tbsp ghee to a golden color and add to the rice mixture.
10. Bhang Ki Chutney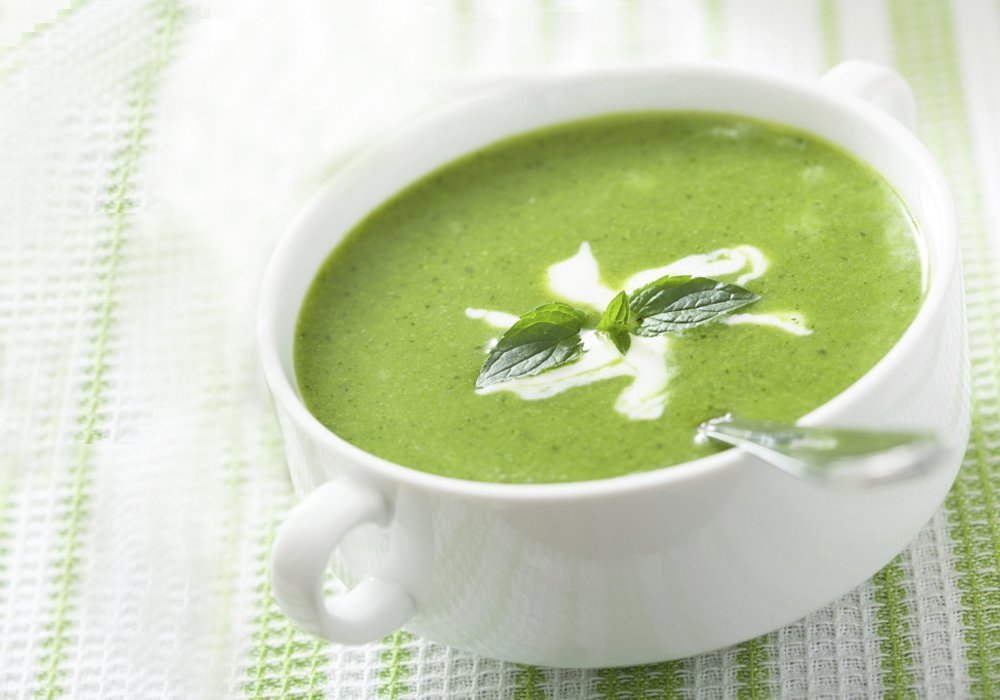 Ingredients:
50 gm bhaang ke dane
2 green chillies
3 Tbsp lemon juice
2 Tbsp mint leaves-chopped
3 Tbsp water
1/2 tsp salt
Roast the bhang seeds and then grind them in a mixie. Add the green chillies, lemon juice, mint leaves, water and salt and grind to a paste in a mixie and your chutney is ready.
There you go, have a Happy Holi!