Breakfast is the most important meal of the day because no day that starts with delicious food can end badly. Miss your breakfast and the whole day is spoiled. True story, right? 
Well, there are various places in Delhi-NCR which are perfect for a wholesome and scrumptious breakfast. From waffles, eggs and bagels to croissants, paranthas, and chai, it cannot get better than this. 
Here are 21 places in Delhi-NCR where you can enjoy a delectable breakfast this weekend:
1. Au Bon Pain, Gurgaon
If you're looking for a sweet breakfast, the French-style, then this is the place to visit. Try their chocolate croissants and bagels with egg whites and avocado, along with a steaming hot cup of coffee. Simply divine!
Where: K-1, Ground Floor, Near Building 8, Cyber Hub, DLF Cyber City, Gurgaon
Meal for 2: ₹600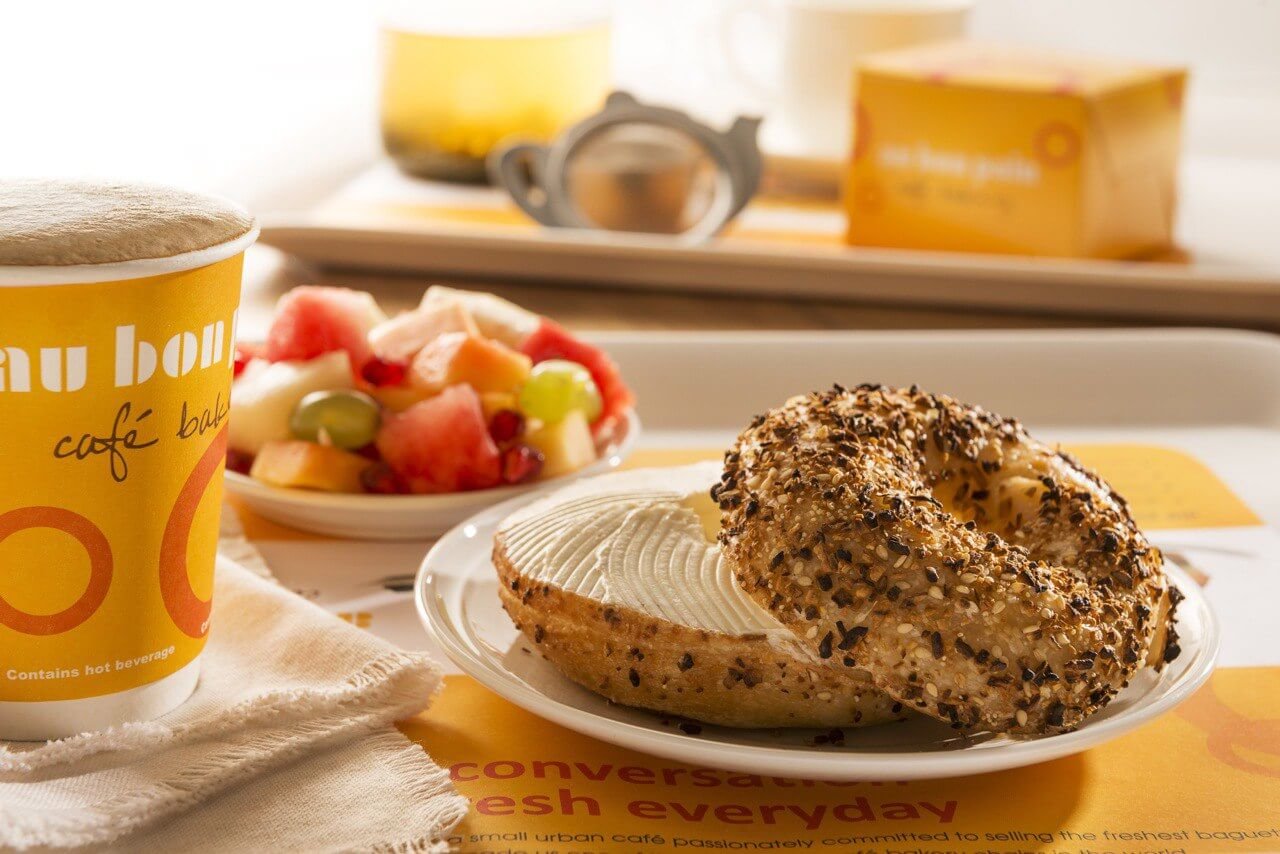 2. Cafe Qahwa, SDA Market
They serve an all-day breakfast menu full of delights like waffles, french toast, crepes, burritos and eggs. So, take a walk in the Rose Garden next door and enjoy a scrumptious breakfast here. 
Where: C-21, 1st Floor, SDA Market, SDA, New Delhi
Meal for 2: ₹650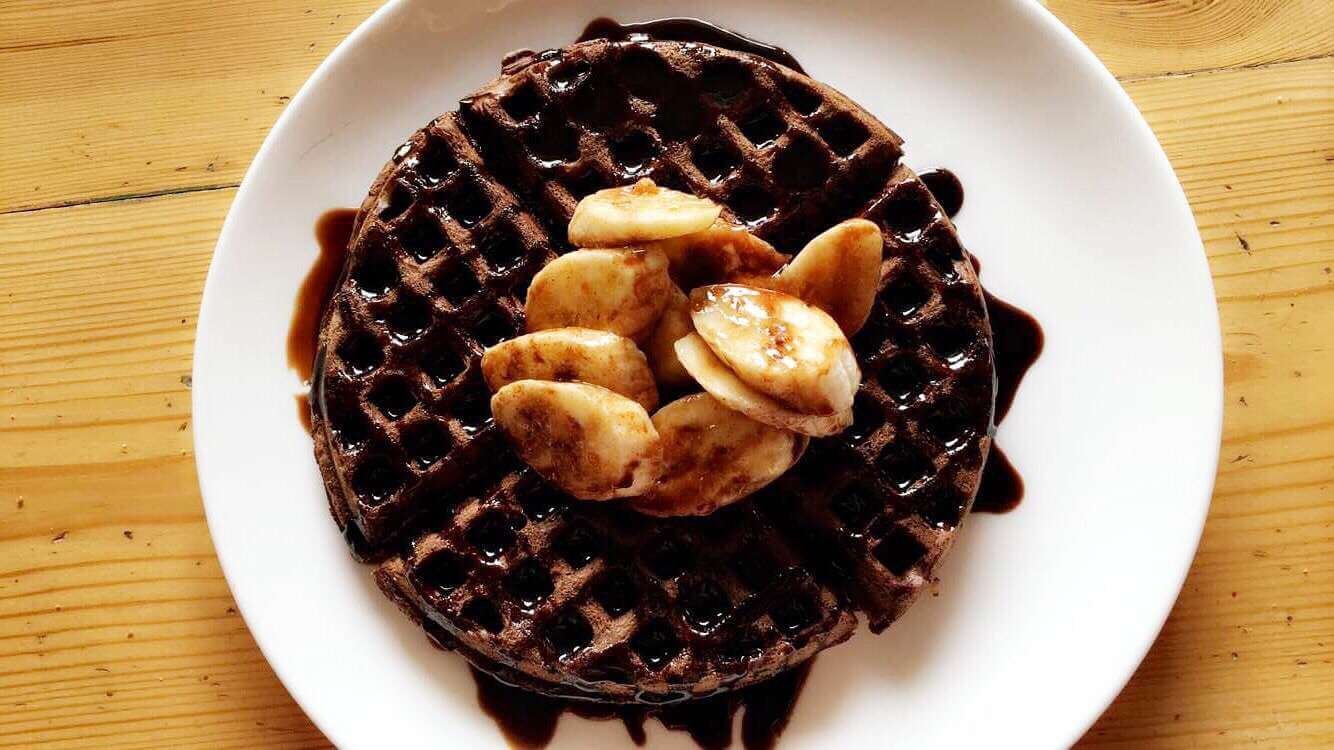 3. Eggspectation, Vasant Vihar & Noida
A hearty breakfast for some is incomplete without eggs. And that's exactly what Eggspectation offers. They serve eggs cooked in different ways – sunny side up, poached, fried eggs, you name it and they have it. Even the omelette has more than 15 varieties here!
Where: Jaypee Vasant Continental, Vasant Vihar, New Delhi 
Jaypee Greens Golf & Spa Resort, G Block, Surajpur, Noida
Meal for 2: ₹2500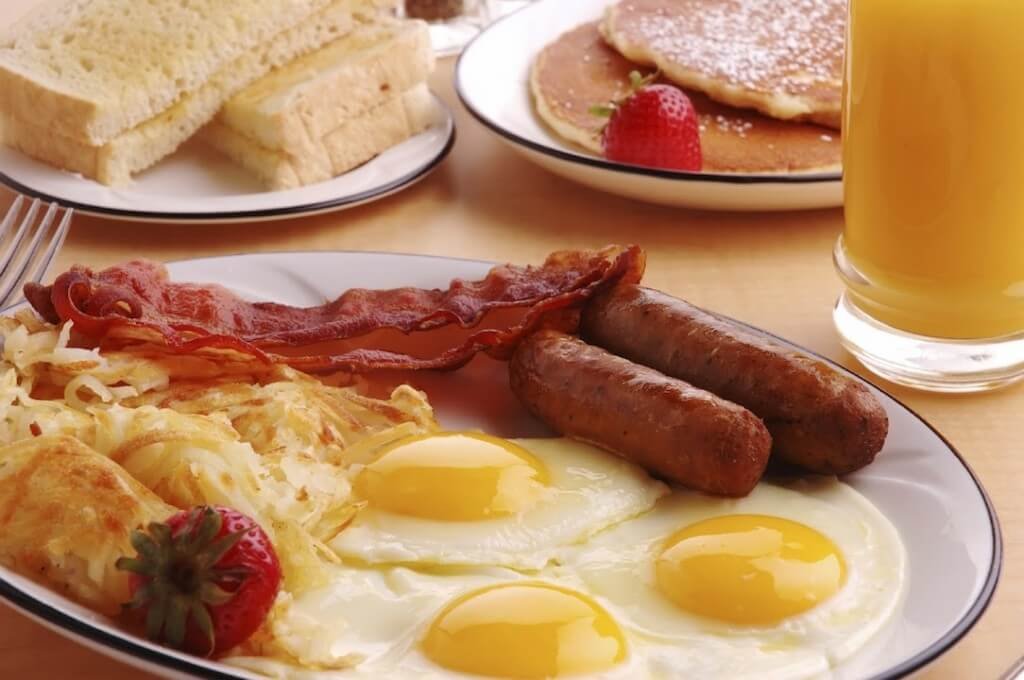 4. Elma's, Lodhi Colony
A traditional English tea room, this place is quaint and simple. Enjoy some quiet morning time with your special one, along with a cup of tea and either of their two breakfast platters. The Full English Breakfast has two eggs cooked your way with sausages, baked beans, grilled tomatoes, bacon and mushrooms, and the All-American Breakfast comprises of a stack of four pancakes with maple syrup and butter, crispy bacon and two eggs cooked the way you like. Yum. Quite a filling breakfast it will be!
Where: 73, Meherchand Market, Lodhi Colony, New Delhi
Meal for 2: ₹2000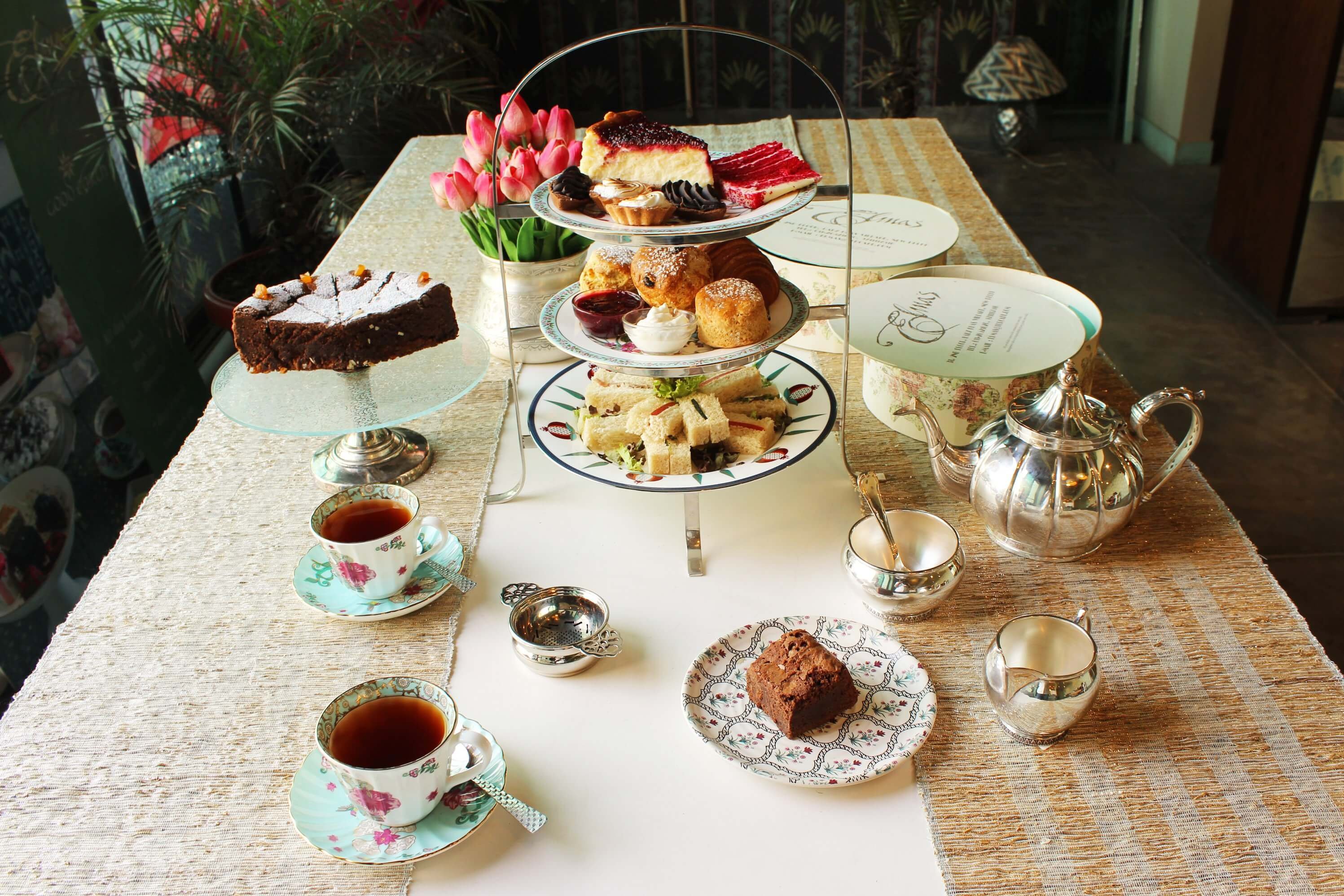 5. Hauz Khas Social, Hauz Khas
Social might be more popular for their innovative cocktails and parties but their breakfast menu is a must try! Pancakes drizzled with syrup, crispy bacon and sausages, steak sandwiches, paranthas and much more – they definitely have one of the best breakfasts in town!
Where: 9-A & 12, Hauz Khas, New Delhi
Meal for 2: ₹1600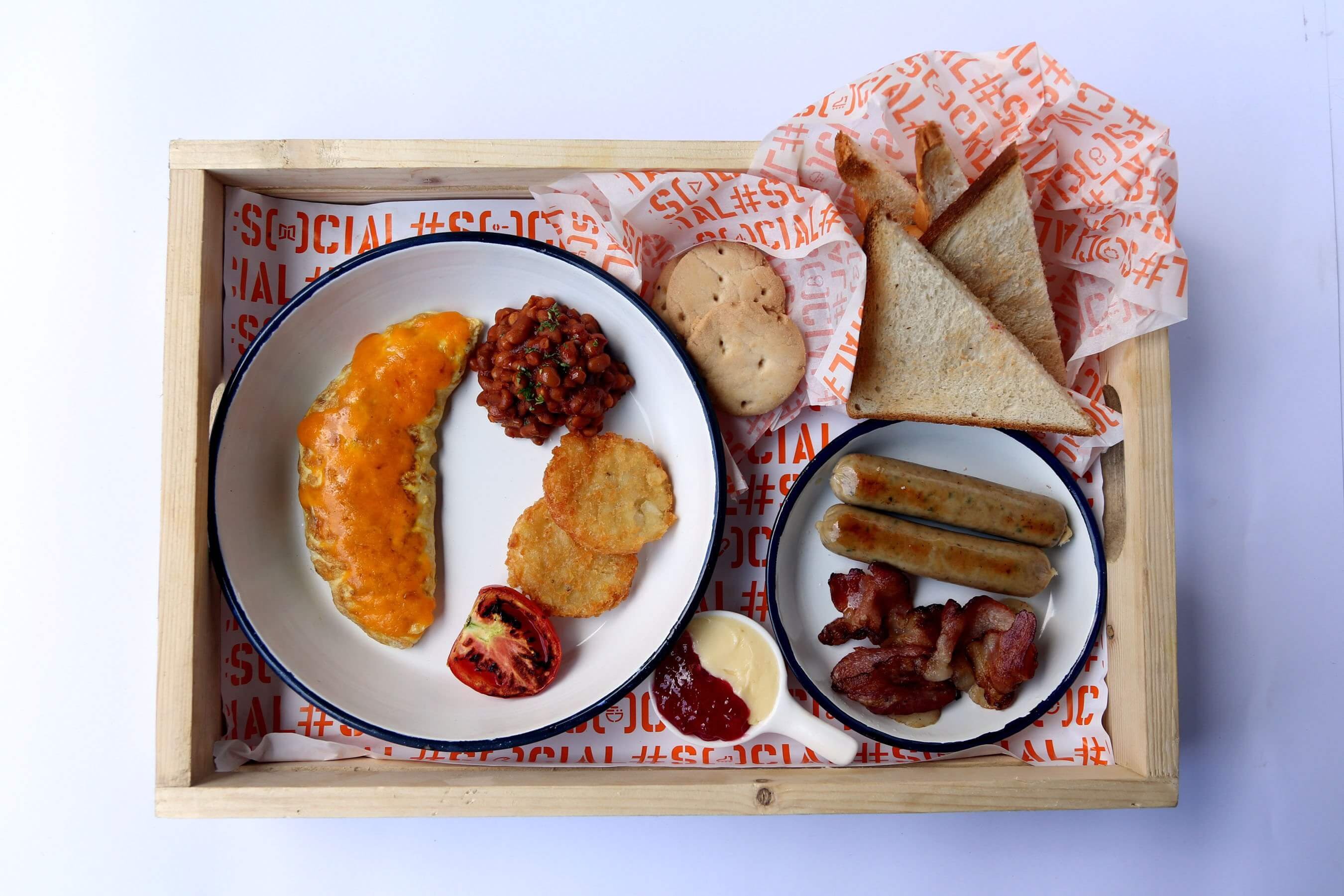 6. Karim's, Jama Masjid
What's better than a traditional breakfast of Nihari and Tandoori Naan? Maybe the kebabs here! But whatever you order, one thing's for sure, you are going to have the best breakfast ever!
Where: 16, Gali Kababian, Jama Masjid, New Delhi
Meal for 2: ₹800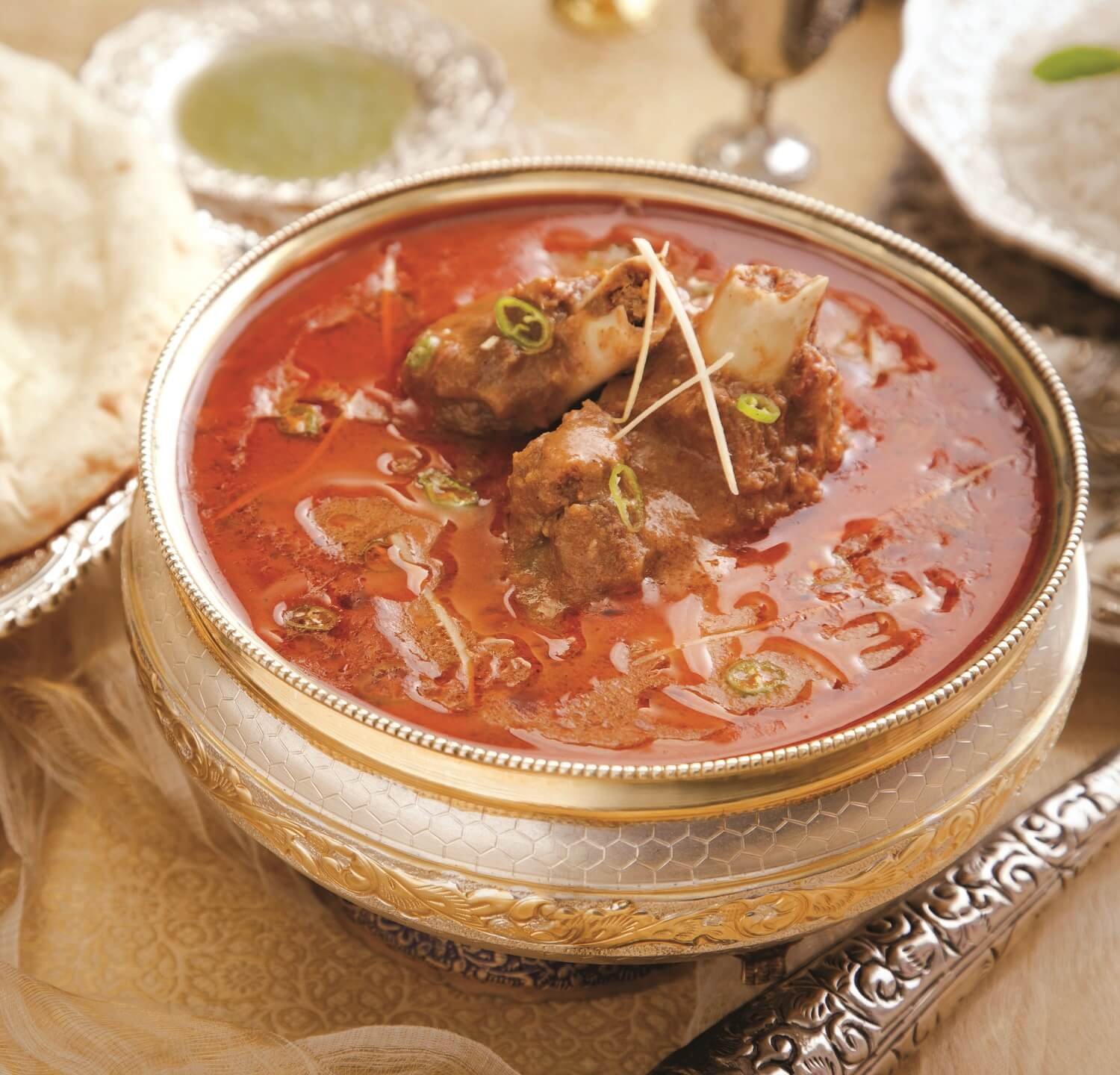 7. Smoke House Deli, Connaught Place
You'd enjoy your meal here at anytime of the day but the breakfast is a must try. The menu is straight out of a dream – croissants, cereal, bagels, eggs, hash browns and what not. And the best part? They serve it all day!
Where: 23, Ground Floor, Odeon Building, Radial Road 5, D Block, Connaught Place, New Delhi
Meal for 2: ₹2000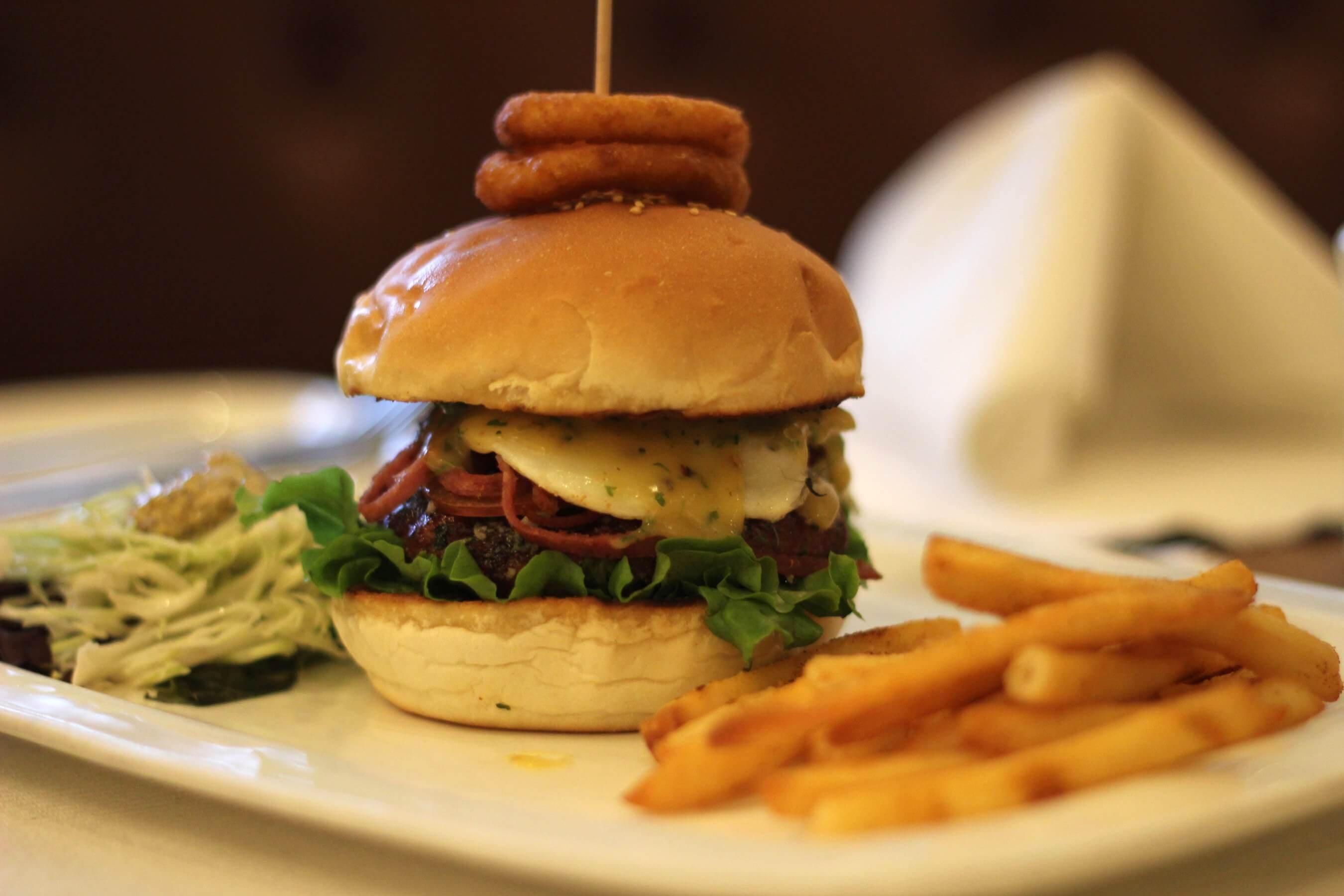 8. Amour Bistro, Chanakyapuri
If you want to have a really heavy breakfast, then Amour Bistro is your go-to place. Their Carnivorous Platter is what you should strive for – eggs cooked your way, hash browns, beans, mushrooms, sausages (chicken or pork) and whole wheat bread or french baguette. It can't get better than this!
Where: 10/48, Malcha Marg Shopping Complex, Chanakyapuri, New Delhi
Meal for 2: ₹1900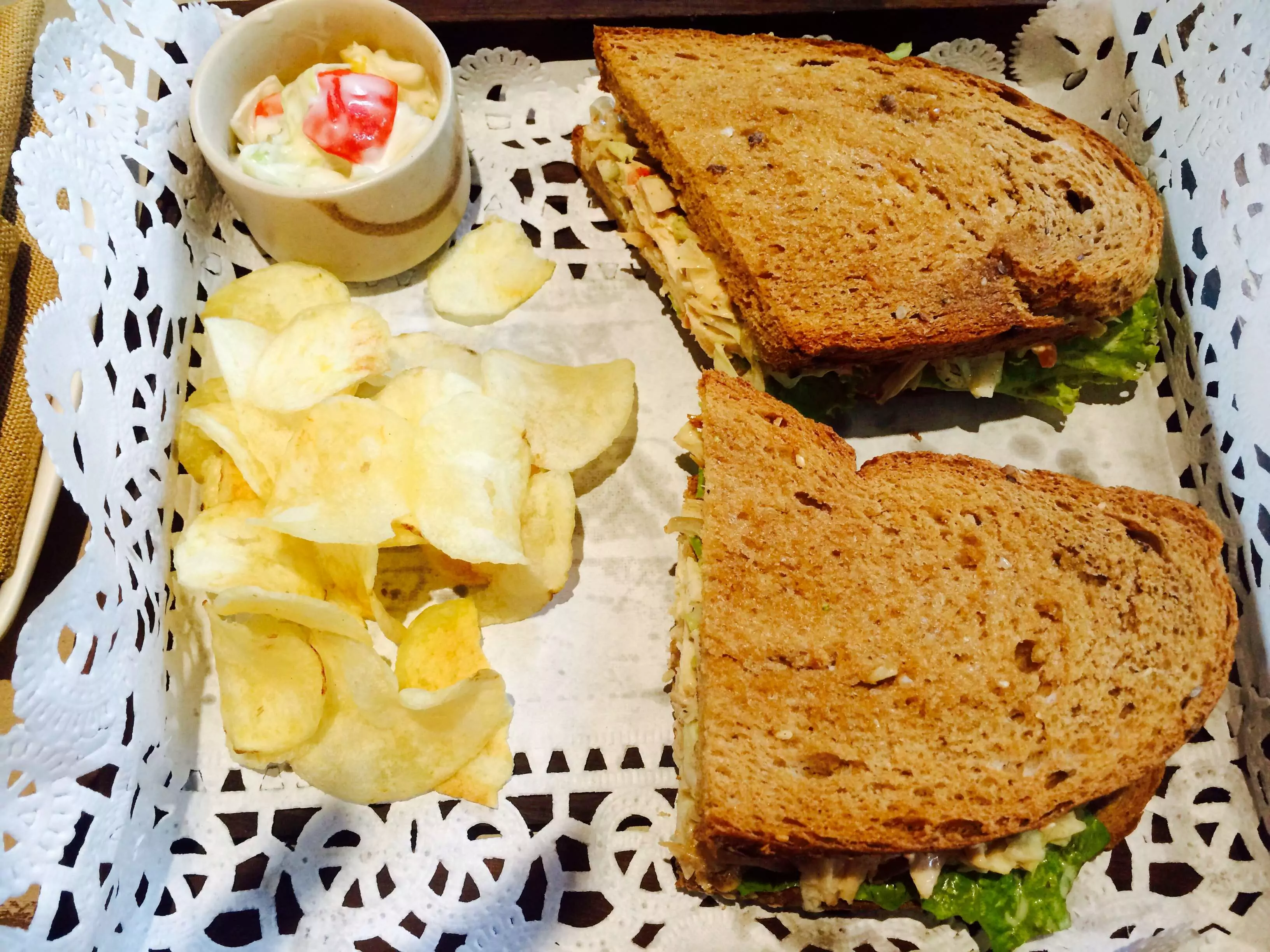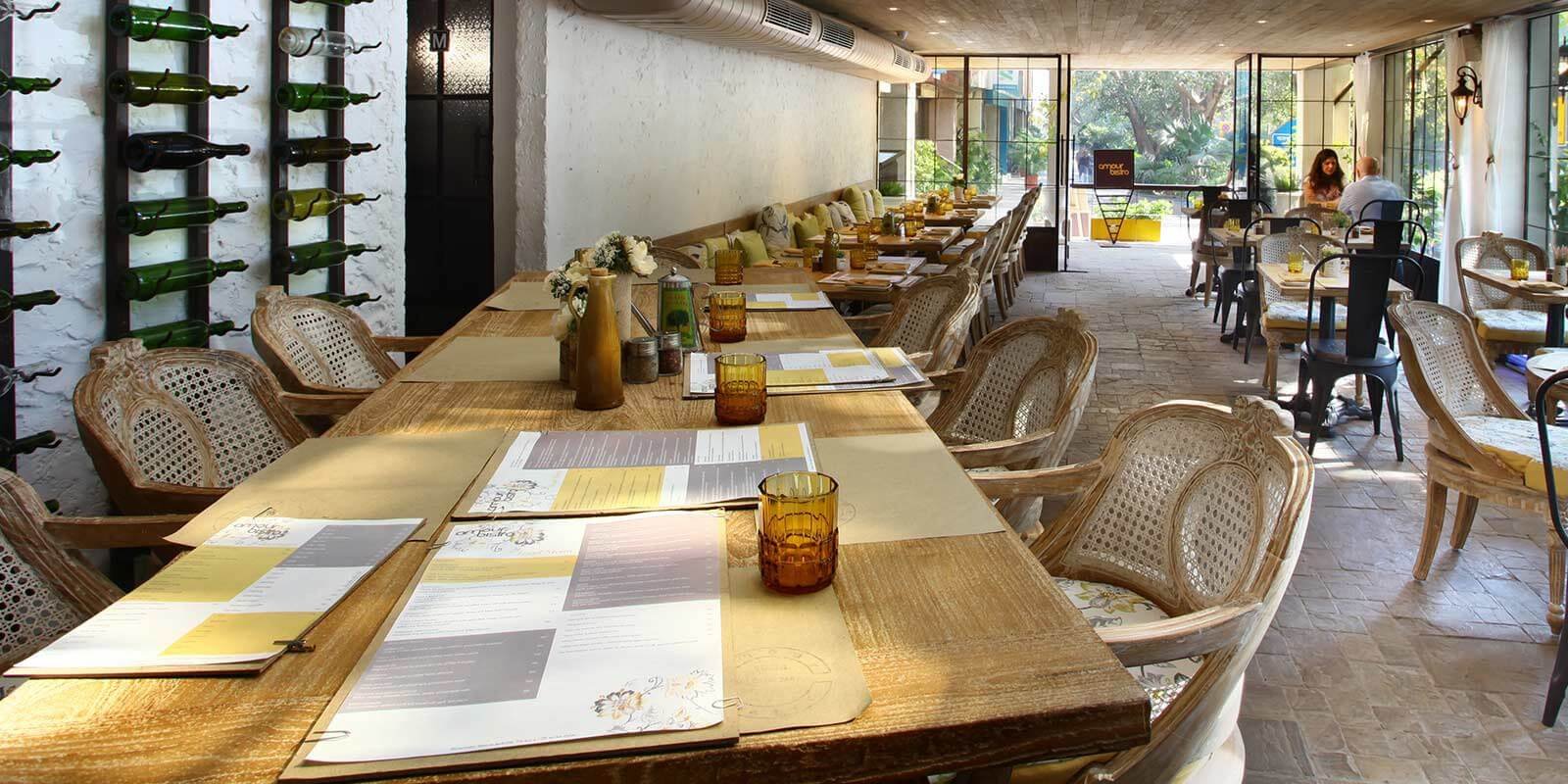 9. Amrik Sukhdev Dhaba, Murthal
How about a long drive to eat a couple of stuffed paranthas cooked in desi ghee, served with dollops of white churned butter and a glass of lassi? Already drooling! Well, there's no place better than this Murthal dhaba.
Where: 52. 250 Km. Stone, G.T. Road, Murthal, Sonepat -Haryana
Meal for 2: ₹300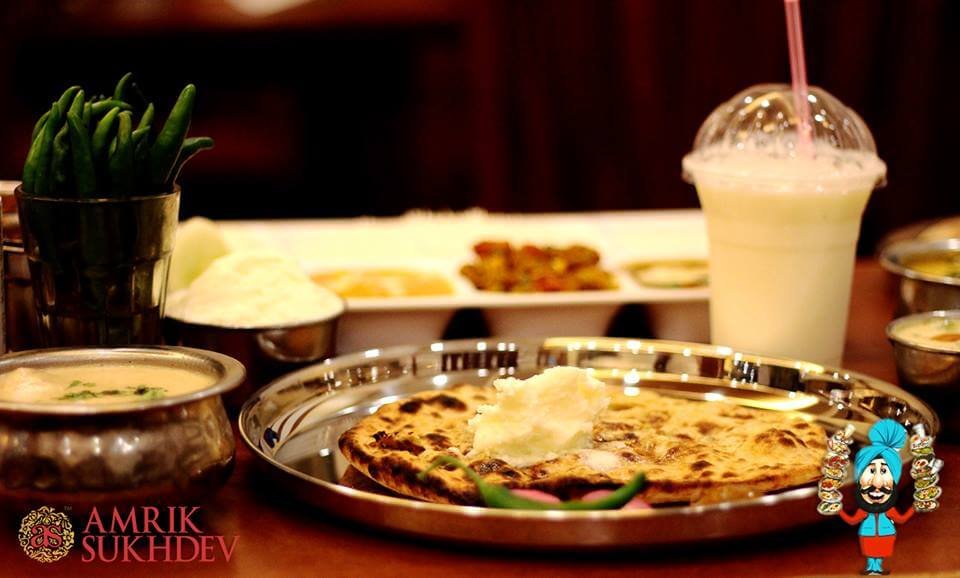 10. Andhra Bhavan, Feroze Shah Road
Authentic South Indian food, at reasonable prices. How cool is that? Well, I don't know what you're still waiting for. Get going, now!
Where: 1, Ashoka Road, Feroze Shah Road, New Delhi
Meal for 2: ₹200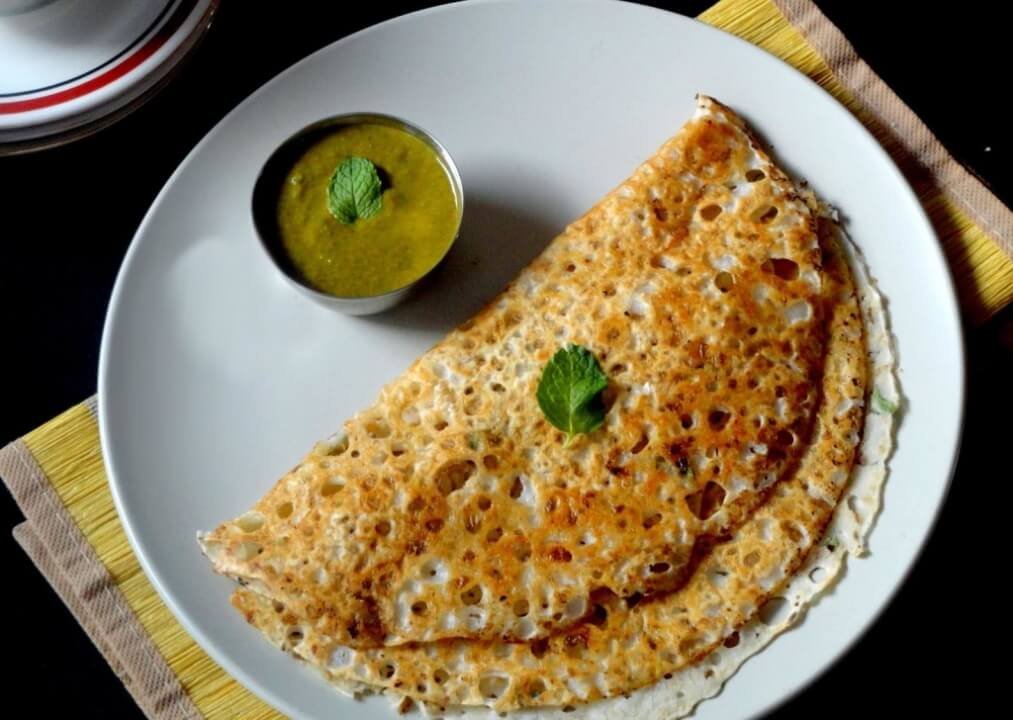 11. Cafe Lota, Pragati Maidan
Though their breakfast menu is limited, but they serve the best of Indian food. And they cater to both veggies and non-veggies. Also, the ambiance has a very homely and rustic appeal to it, which makes your experience even better. 
Where: National Crafts Museum, Bhairon Marg, Pragati Maidan, New Delhi
Meal for 2: ₹1200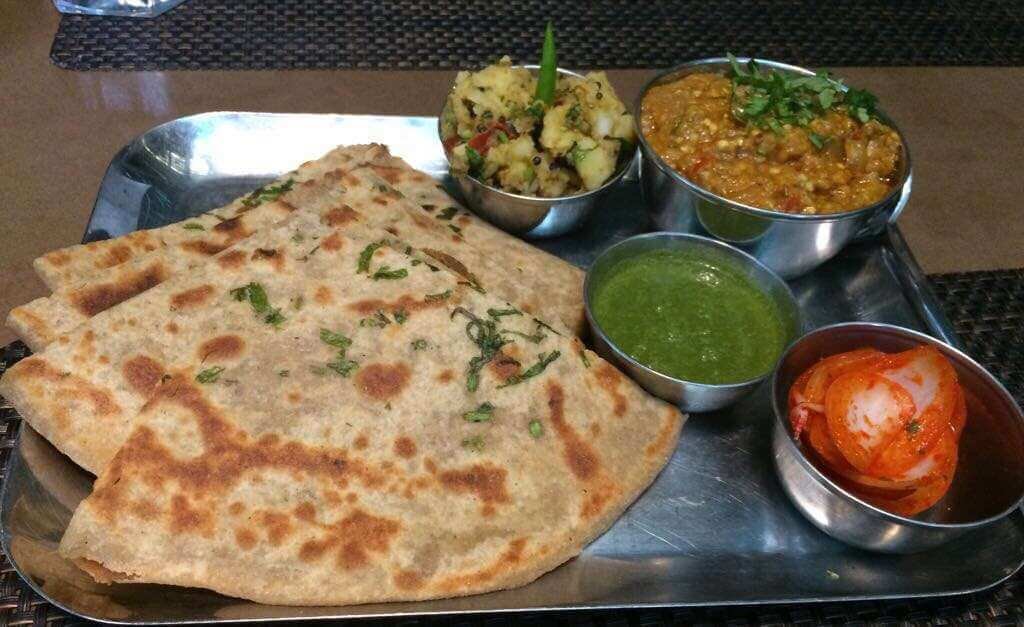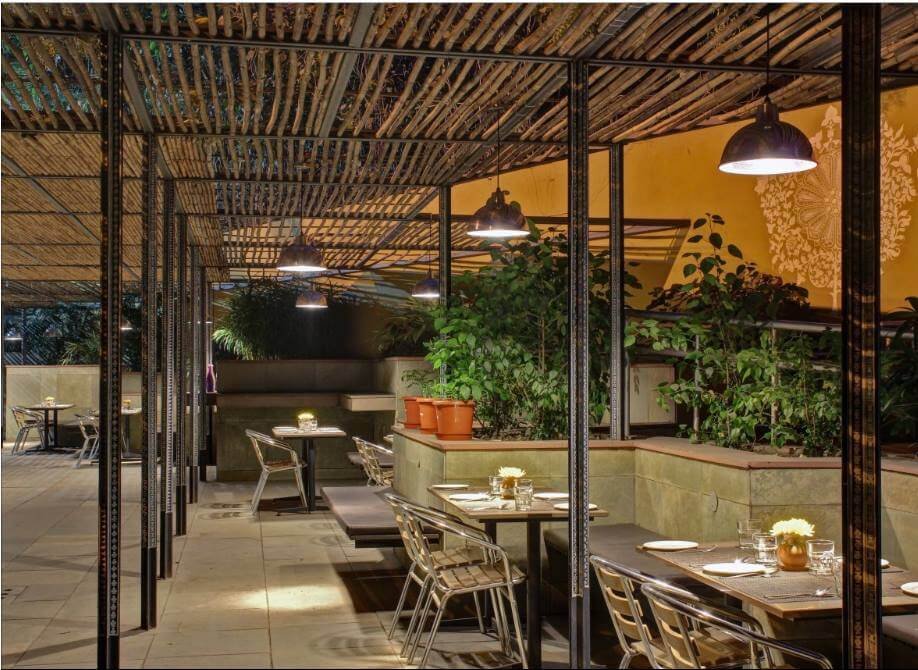 12. Caffe Tonino, Gurgaon
This cafe serves delectable Italian breakfast – polenta, panino, omlette, waffles, french toast and much more. What more can you ask for to make your morning lovely than these gluttonous options?
Where: 1st Floor, One Horizon Center, Golf Course Road, Gurgaon
Meal for 2: ₹1400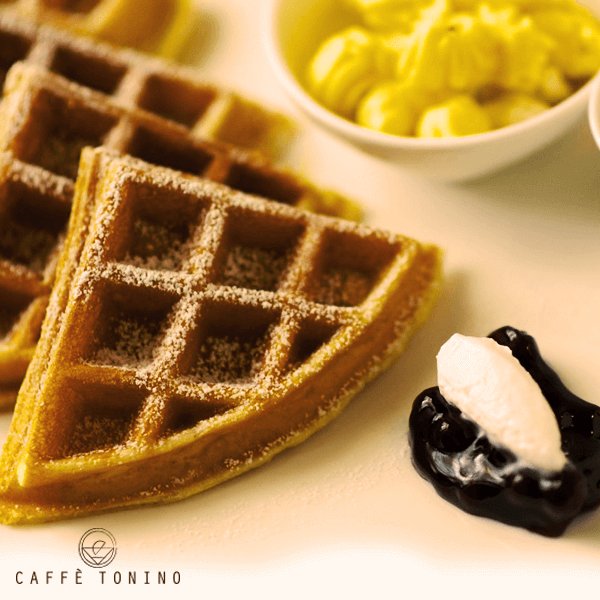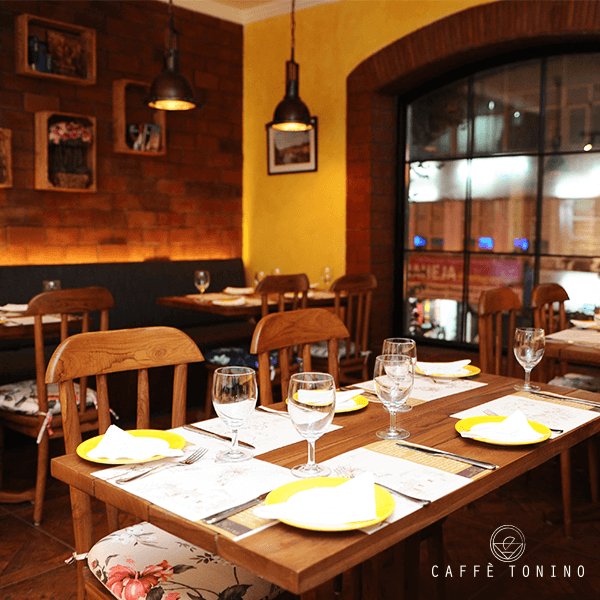 13. Ivy & Bean, Shahpur Jat
If you're looking to spend some quiet time alone or with someone, then Ivy & Bean is perfect for you. Their breakfast spread gives you various options of eggs, pancakes, yogurt and bagels. So stuff yourself with delicious food while reading a book. They also have a nice bookshelf you can sift through to find yourself a decent read. 
Where: 119, Sishan House, Shahpur Jat, New Delhi
Meal for 2: ₹1200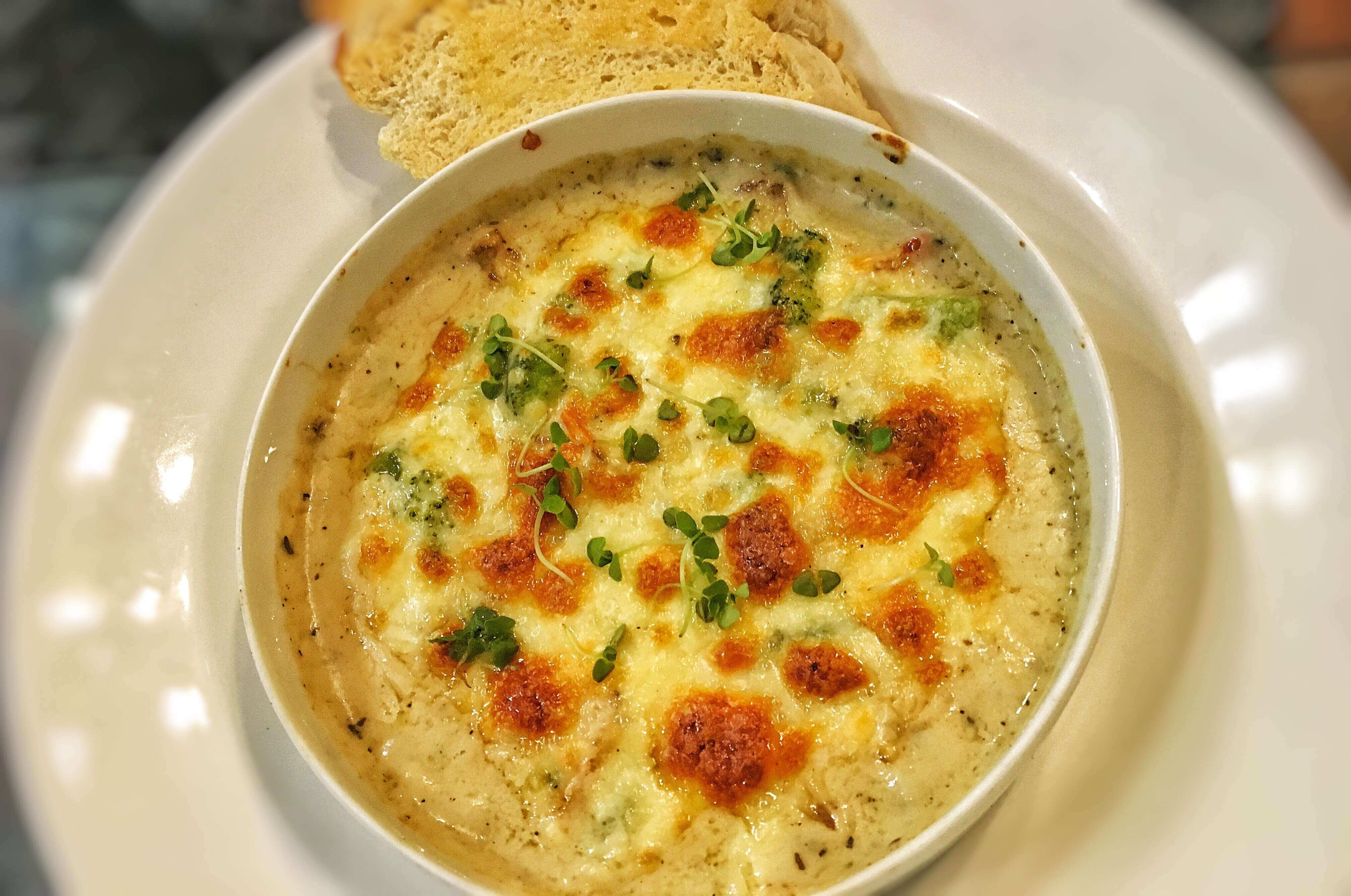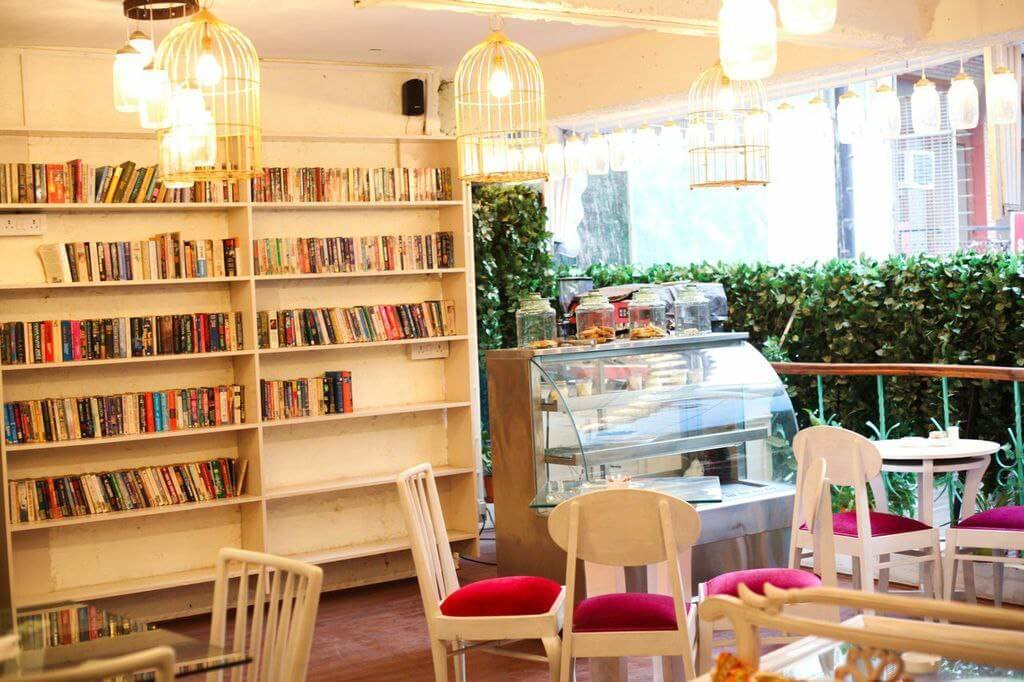 14. Rose Cafe, Saket
This small cafe in Saket serves breakfast all day long, and what a splendid spread it is! If you're too hungry, you can order yourself their House Breakfast, which has two eggs any style, house potatoes, baked beans, toast and a choice of bacon, sausage or ham. But if you're a light eater, fret not! They have more breakfast options as well. 
Where: 2, Westend Marg, Saidulajab, Saket, New Delhi
Meal for 2: ₹1300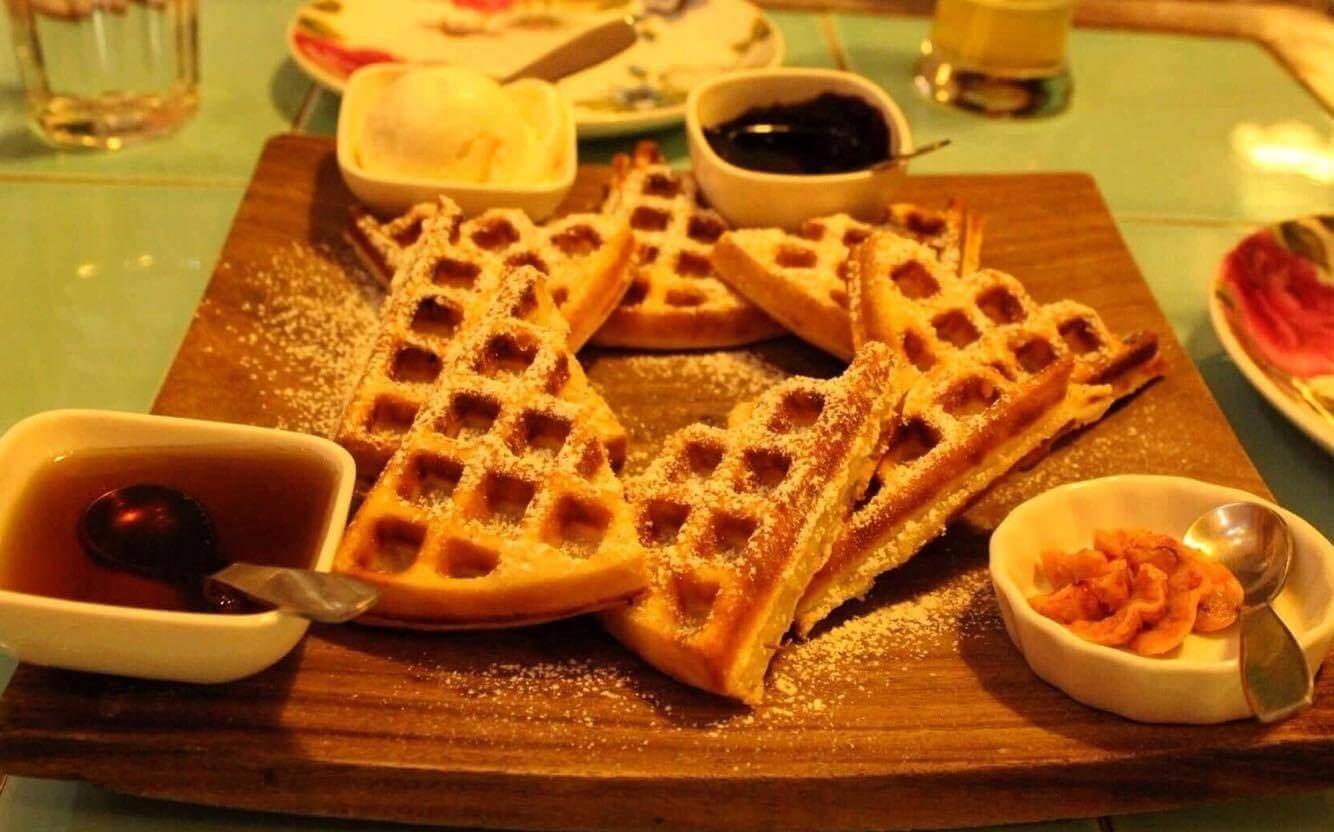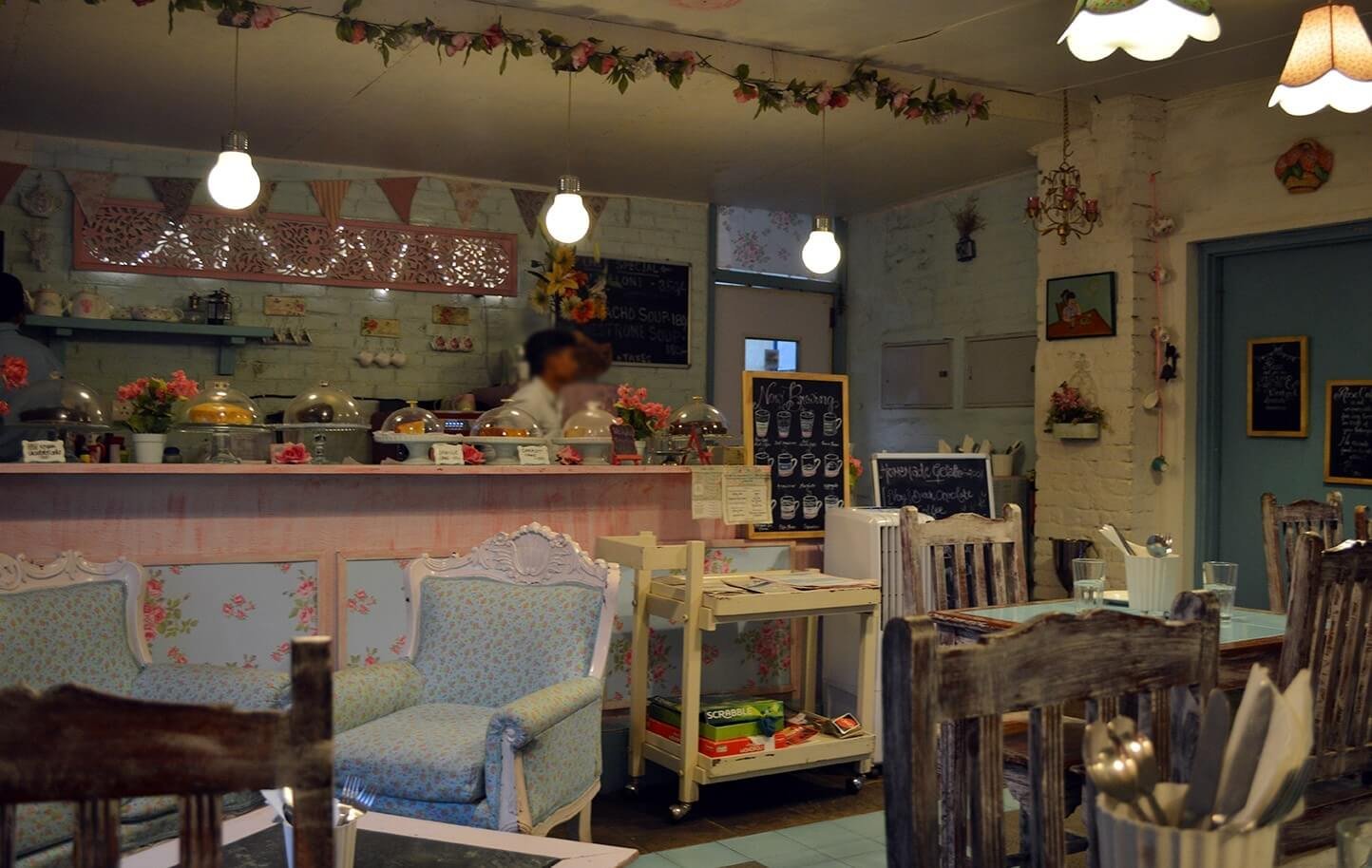 15. Sakley's The Mountain Cafe, GK 1 and Gurgaon
Another cafe that serves breakfast throughout the day. Apart from being really delicious, the food served here is healthy and wholesome. Plus 10 for its wonderful ambiance.
Where: M-23, M Block Market, Greater Kailash (GK) 1, New Delhi
SF-93, 1st Floor, DLF Galleria, DLF Phase 4, Gurgaon
Meal for 2: ₹1900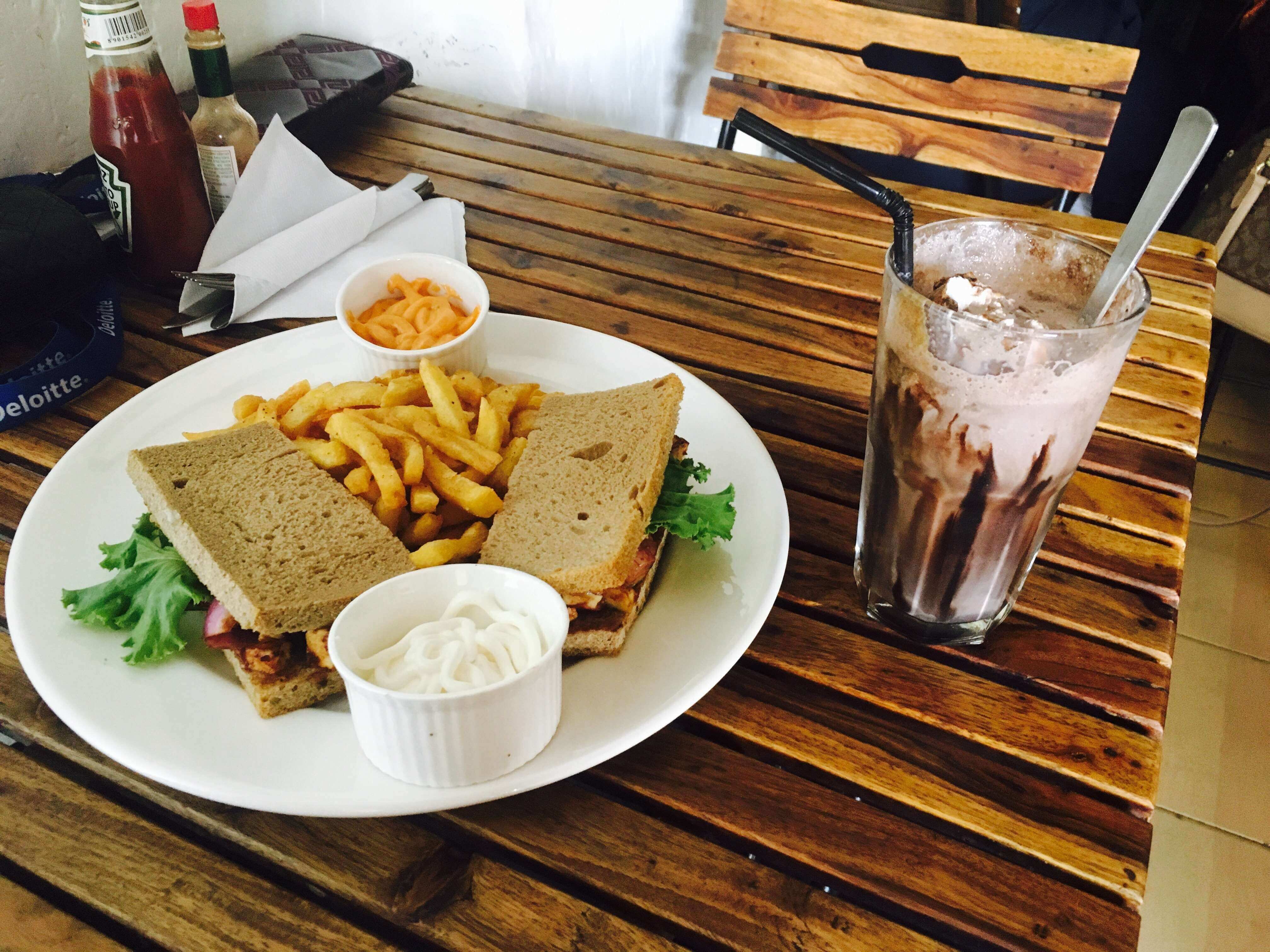 16. Saravana Bhavan, Janpath
A breakfast of butter-fried dosa with tangy sambar and the slightly spicy coconut chutney, or the good old idli-sambar – yes please! 
Where: 46, Janpath, New Delhi
Meal for 2: ₹500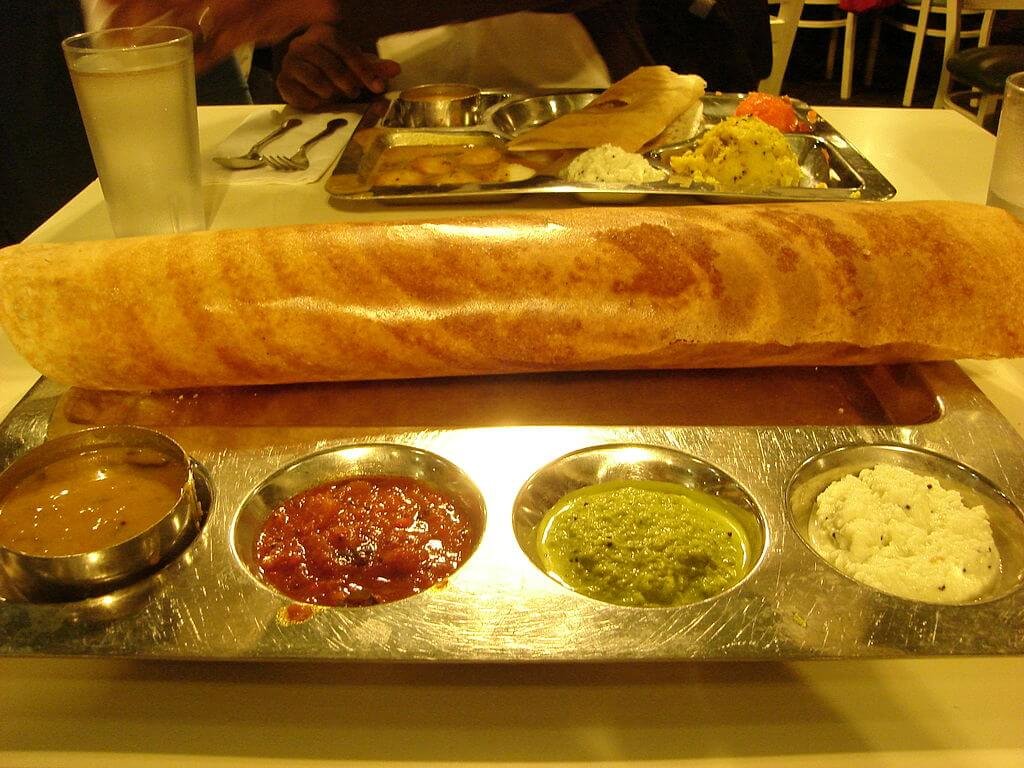 17. The All American Diner, India Habitat Centre
Who doesn't know this place? Whenever someone mentions breakfast, this is the first place to come to mind. And that's because the elaborate breakfast spread they put up is lip-smackingly good. So try it out if you haven't already!
Where: India Habitat Centre, Lodhi Colony, New Delhi
Meal for 2: ₹1000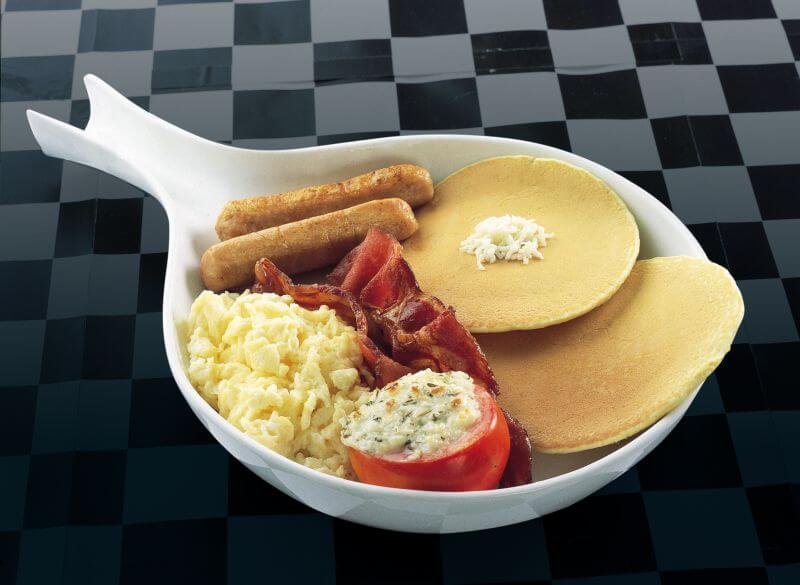 18. Bille Di Hatti, Kamla Nagar
As a North Indian, one can never get over the yummy delights we get on the streets of Delhi, especially chhole bhature. And Bille Di Hatti serves this delicious delight early in the morning, along with fresh sweet lassi. Yum to the power infinity!
Where: 72-D, Kamla Nagar, New Delhi
Meal for 2: ₹150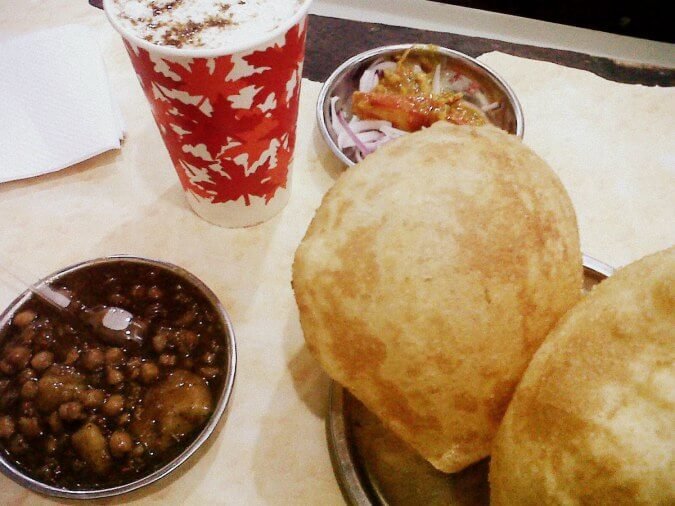 19. The Blue Door Cafe, Khan Market
This small cafe serves a very extravagant breakfast menu, which you can't have enough of. You'll definitely be going back another morning. 
Where: 66, Middle Lane, Khan Market, New Delhi
Meal for 2: ₹1700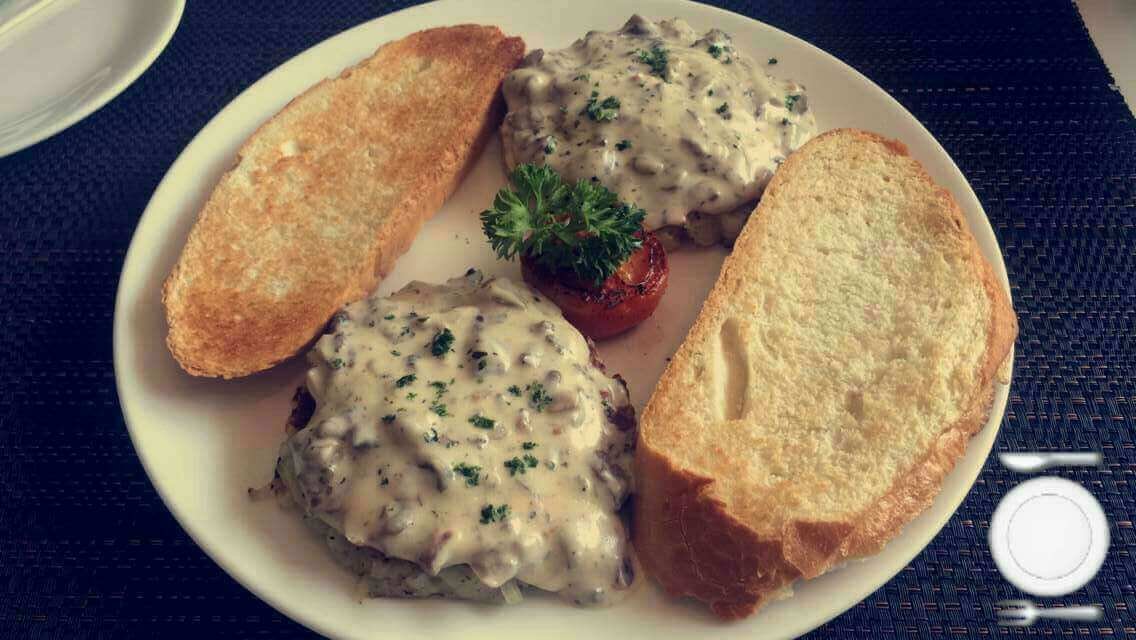 20. Di Ghent, Gurgaon
This place serves one of the most delicious European breakfasts – pancakes, both sweet and savoury; bagels in three different varieties of sesame seed, oatmeal and raisins; and eggs, cooked in different ways. 
Where: 208, Level 2, Cross Point Mall, DLF Phase 4, Gurgaon
Meal for 2: ₹1700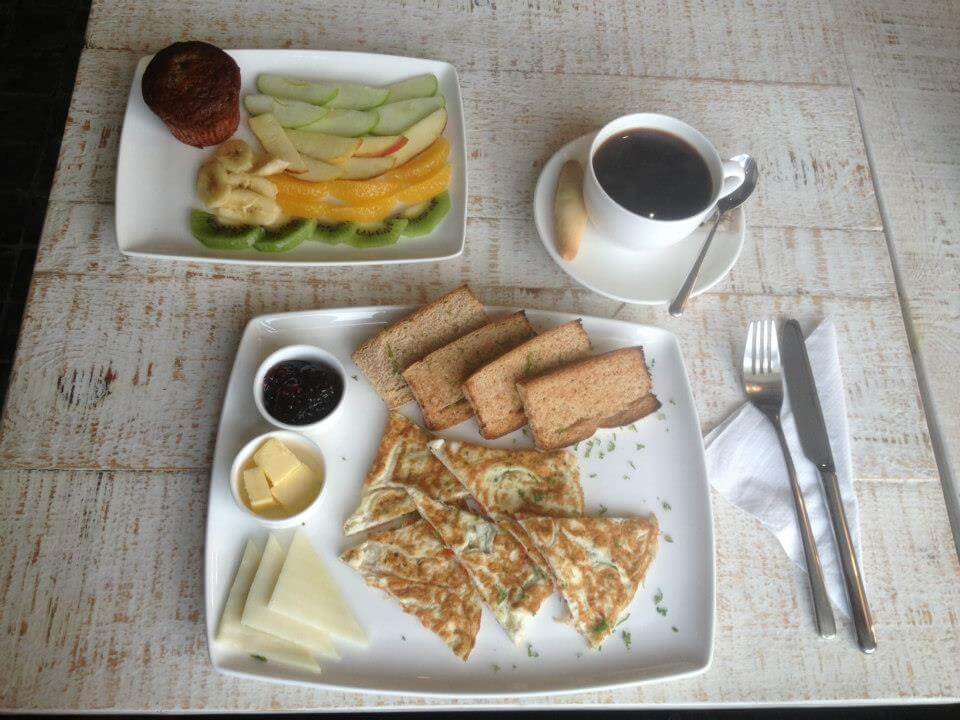 21. New Town Cafe – Park Plaza, Noida 
Breakfast is served here buffet style, from as early as 7 AM. You have a plethora of options to choose from and you just can't have enough of it. 
Where: Park Plaza Hotel, C Block, Sector 55, Noida
Meal for 2: ₹2800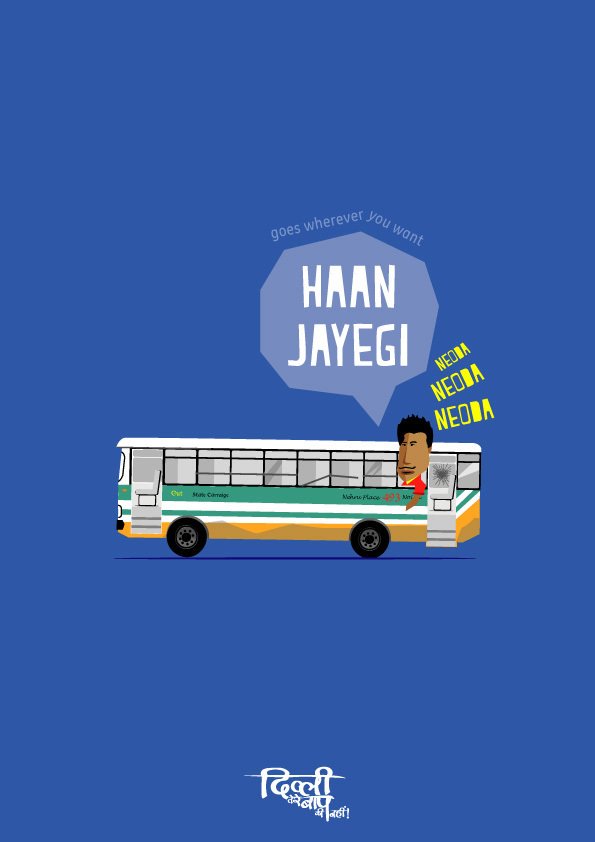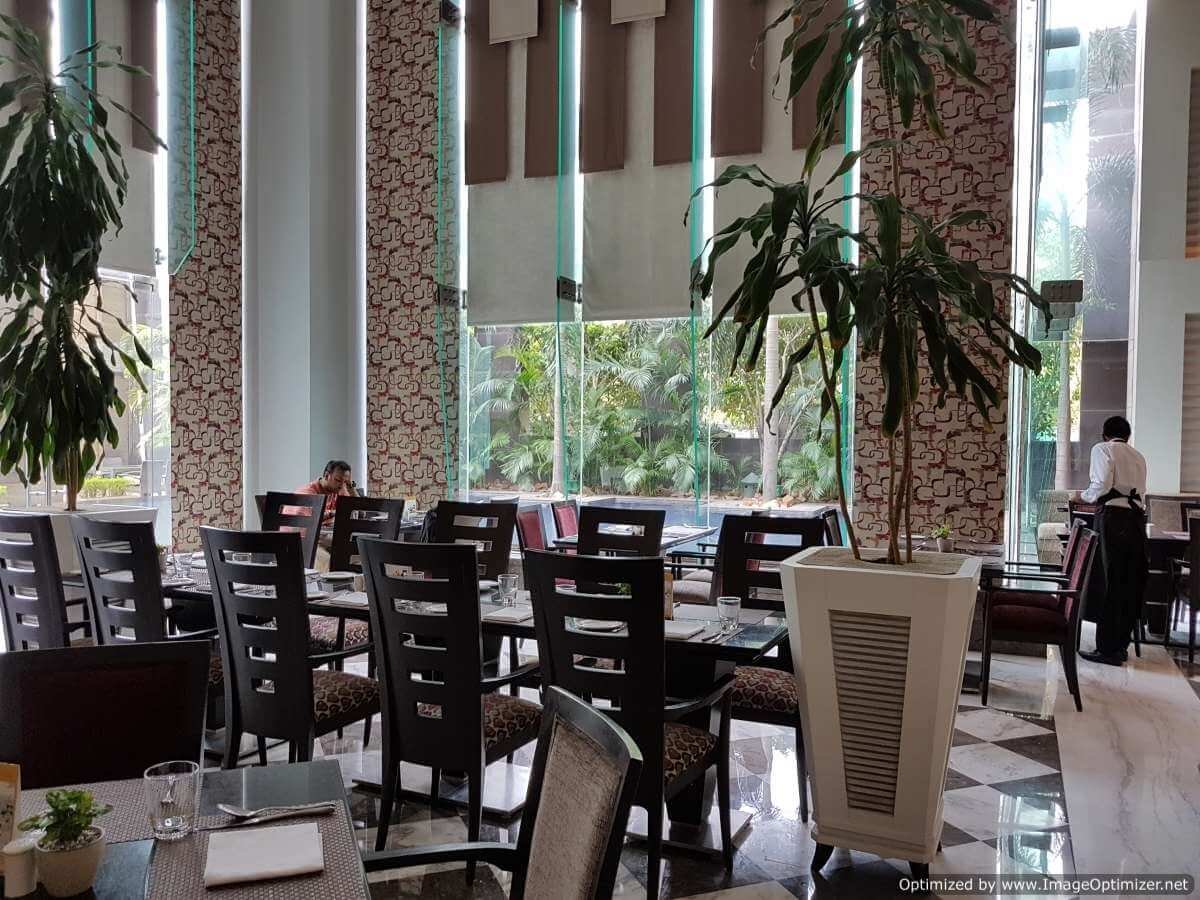 So, where are you heading this weekend?