Of all the homemade breakfasts we miss, Poha definitely tops the list. Thinking of this wholesome dish conjures up memories of childhood mornings spent laughing with the family, right? Today, no matter how much we want to revisit that taste again, our obsession with health nips our craving in the bud. However, all is not lost. Om Nom Nom has created a recipe that balances the health and taste aspect beautifully with their Quaker Oats Poha. Read on to tickle your taste buds with that wonderfully familiar taste: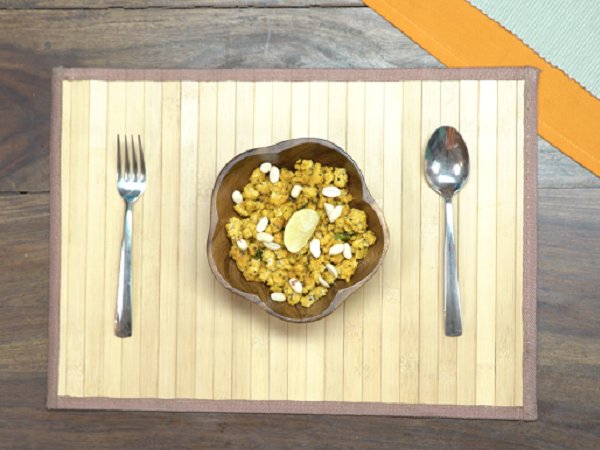 OATS POHA
Ingredients:
Oats- 1 cup
Water – 1/2 cup
Turmeric- 1 teaspoon
Salt – 1 teaspoon
Chili- 1 teaspoon
Lemon juice – 2 teaspoons
Peanuts – garnish
Mustard seeds – 2 teaspoons
Oil – 1 teaspoon
Curry leaves – handful
Preparation:
Cook the oats in water till they absorb it. Leave them aside for 5 minutes and fluff them up using a fork. In a pan, fry the mustard seeds with curry leaves. Add in the spices followed by the prepared oats. Stir them together for some time. Garnish with peanuts, curry leaves and lemon juice and serve.
If your fingers are already twitching at the prospect of trying this out, try your luck with Chef Vikas Khanna's #BringYourTastiestBowl Challenge. Just come up your own Quaker Oats recipe, and you could stand a chance of winning Rs. 50 lakhs! Check out the Challenge here.