This Aussie friend of mine recently moved to Kailash Colony, after living in various parts of Delhi NCR for the past three years. On Moving Day, after everything was said and done, and we had marvelled at how nice his new house is, we were talking about where to grab dinner. 
In passing, I made a comment about how he's so lucky that he can now get his fill of our beloved 17 year old 'The Big Chill Cafe' as much as he wants.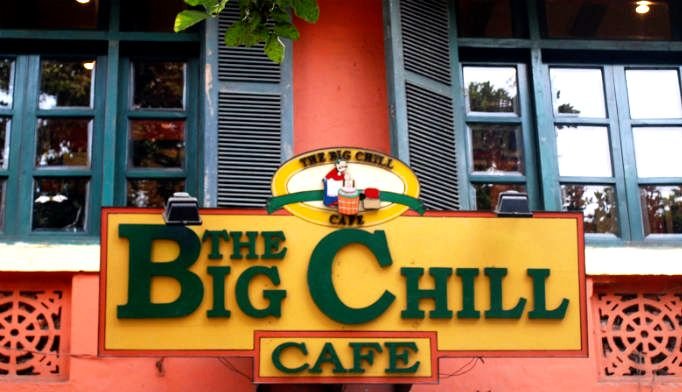 "Huh, I haven't really eaten at that place ever."
Shock. Disbelief. Anger. Hurt. 
This friendship which I always thought was based on mutual love for sushi, thai curry, and salads was… a lie? 
I racked my brain for this anomaly.
The number of times I have taken dragged my out-of-town friends, first dates and friends to this food heaven, one of the many things Delhi is so proud of, will probably make for a record. And yet, never in these three years I had taken this deprived person to Big Chill?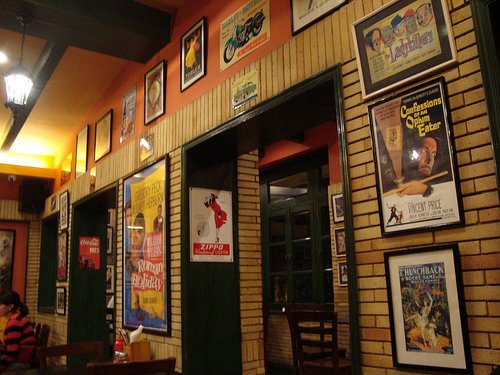 Well that was about to change now. 
Obviously, we were met by a queue of people waiting outside the cafe (like always!), and I made it a point to tell him no matter when you go to this place, it is never anywhere near empty. 
Love at first smell
The doorman takes your name and opens the door to the cafe, and you are met with this divine smell of baked goods, fresh basil, and a lot of love emanating from happy, well-fed people.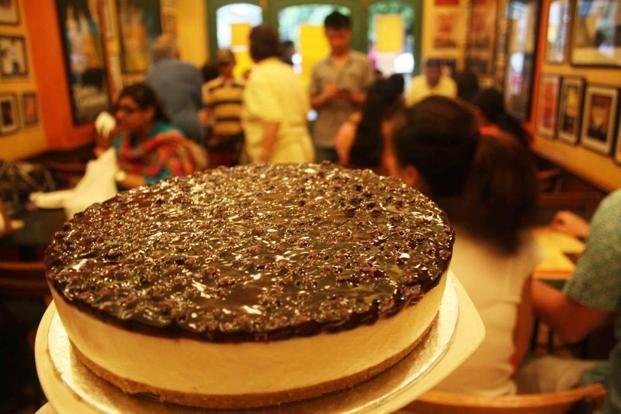 Joey Tribbiani said, "Half the taste is in the smell". But for me, it's the anticipation. The sheer ecstasy of knowing that for the next hour or so, I'll be treating my senses to a bliss of rich flavours.
No matter what mood I am in, a trip to this place will just make me happy, and it always starts with that door opening on my face.
Warm & fuzzy
Every restaurant has an aura that adds to the feeling of the place. Have you ever sat at a place and just felt pretty? Somehow, whenever I have sat down at that table by the window in the Big Chill Khan Market outlet, I have felt a sense of being at peace, and that tingling feeling of being beautiful creeps up inside me. Don't get me wrong, it might just be me.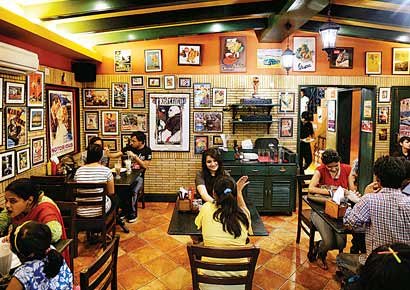 But I am pretty sure it's the Audrey Hepburn staring down at me from her Breakfast at Tiffany's poster. 
Here, surrounded by pretty posters of artists long gone, in the warm ambient light, the buzz of conversations floating about, you can hardly brush off the good feeling that engulfs you.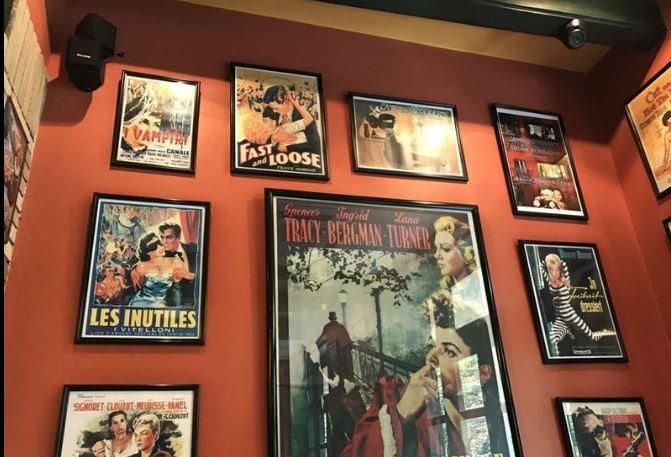 My mains, forever
Okay, I'll admit it. Whenever I take someone to one of my favourite restaurants, I have a fixed curated menu that I'd like them to try, decided over countless visits & perfected with every tasting. I am out to convert you, and convert you I will. I demand that you fall in love with the place. But usually I don't have to work hard because the place does it for itself. With Big Chill, I don't have to try at all. 
You can hardly go wrong with the order. In my experience, no matter what you order, it is going to make you cry out of happiness.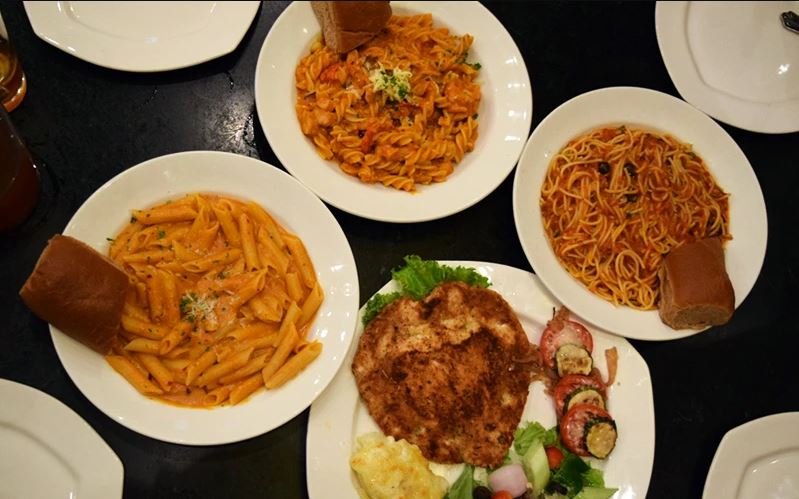 Like a devout, I go for the angry chicken pasta, or the prawn puttanesca pasta, or the mustard & herb chicken, or the smoked chicken salad, or the peri peri pizza, or the four fourths pizza, penne arabiatta, penne in vodka sauce, spinach ravioli, or the chicken ravioli in creamy parmesan, the mixed sauce pasta, and oh god, stop me already!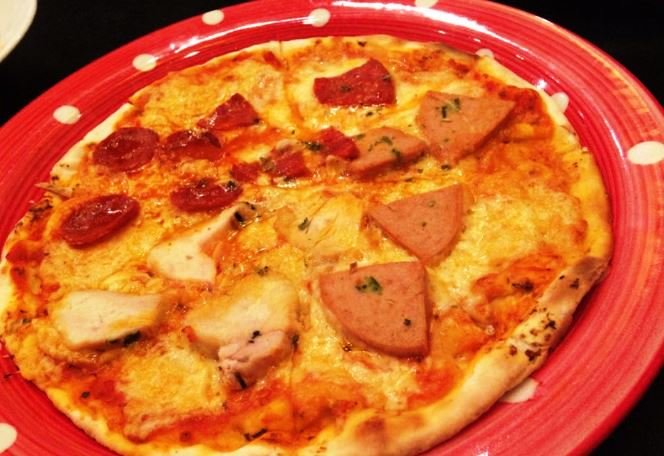 The pastas come with a loaf of bread, and I don't remember a time when I didn't ask for another piece only to make sure there is not even a drop of pasta sauce left on my plate. No, not embarrassed to admit that.
You may or may not be surprised, but the waffles at this place have quite a fan following. They're as fresh as the first ray of sunshine in the morning.
It is clear that all the dishes are given their due effort, care, and precision to get the taste right. The portions are good, and the calories so worth it.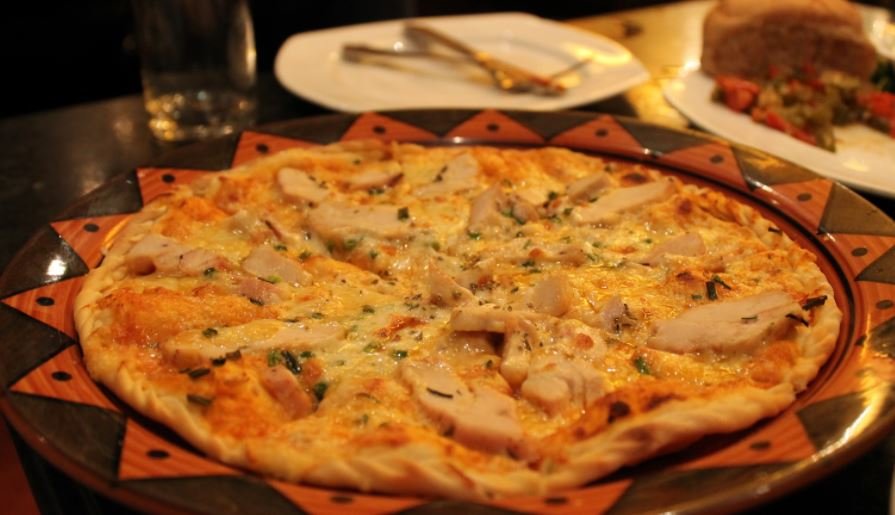 Oh and if you are looking to drink something with the food, the Belgian chocolate shake, amaretto coffee, ginger ale, and coffee shake are some of the things you should try on various occasions.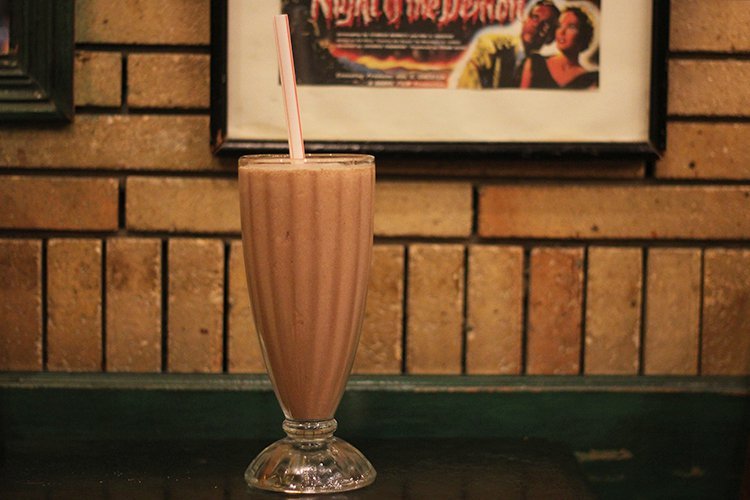 Winters? Hot. Friggin. Chocolate. It's a dish of its own.  
Some sweet, sweet lovin' 
I know, I know. I say Big Chill desserts, you probably say blueberry cheesecake. Or the chocolate decadence. Many will root for the Mississippi mud pie (which BTW, I can never finish alone).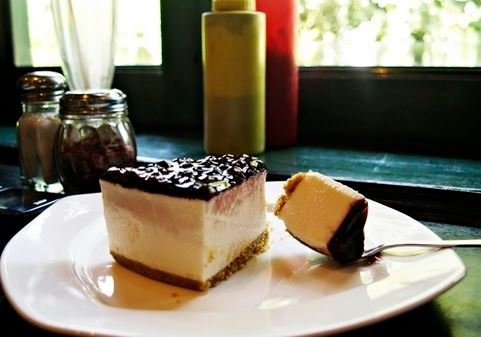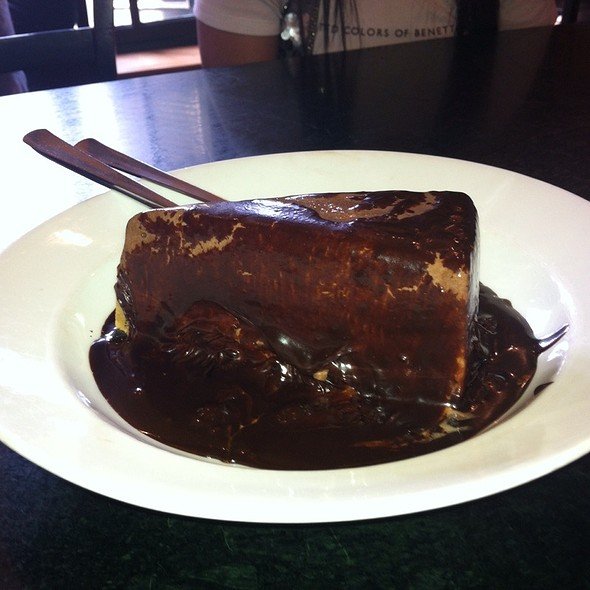 But for me, nothing gets me moaning like their mind blowing, bring-me-to-my-knees delectable, melt in my mouth banoffee pie. The cream slowly mixes with the senses, the banana toffee flavour takes over you, just in time for the biscuit base crumbling softly.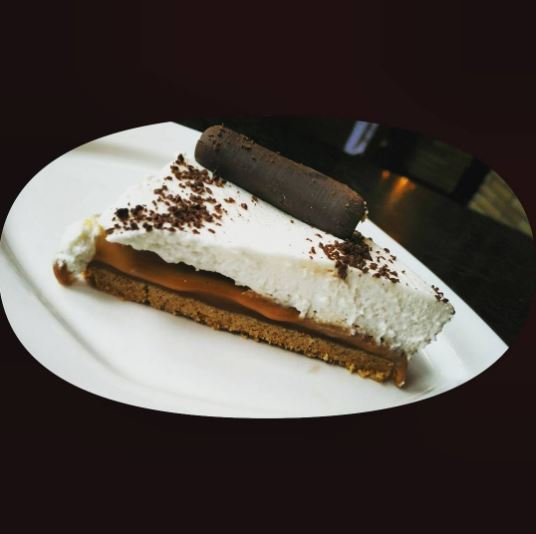 Chances are that will leave you asking for more. But halt the temptation to order another of that, and go for the Irish cream tiramisu. One word: divine. 
A love that will last
One of the reasons why everyone keeps coming back is because the taste hardly ever disappoints you, it is consistent, delicious, and always way above the mark. That is a mark of a good restaurant any day. 
The after taste will linger, but the thoughts of the food will stay with you for a while. Don't be surprised if even a week later you are thinking about it. Nothing you can get over easily.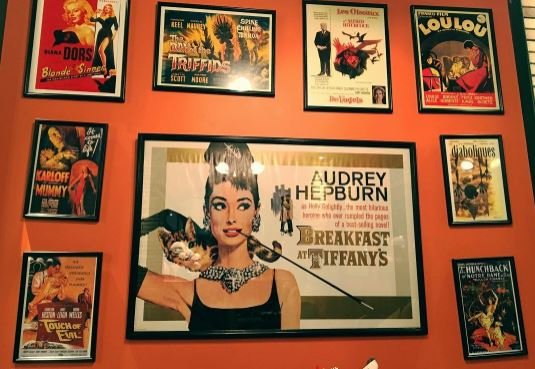 The Big Chill Cafe has always been more than just an experience. By the looks of it, it's clear that it is a lot like a love affair that will last a long, long time.