All it takes is a mouthful!
Whoever it is, the person needs to be worshiped. He may not have known but when he first kneaded the dough and fried it to a gorgeous shade of brown, he was carving out a full-bodied beauty. When he added all the right spices to the chickpea and curried it to perfection, he was bringing out the tangiest tantalizer in the world. 
The end result of his hard-work and the outcome of his passionate persistence was something that was meant to be devoured many millions. It was to be hailed as the best on the face of this planet.  
Because Chole-Bhature isn't just food. It's one of man's greatest accomplishments. And certainly one of his most pleasurable experiences. 
If you've ever put it in your mouth, you'd know what I'm talking about.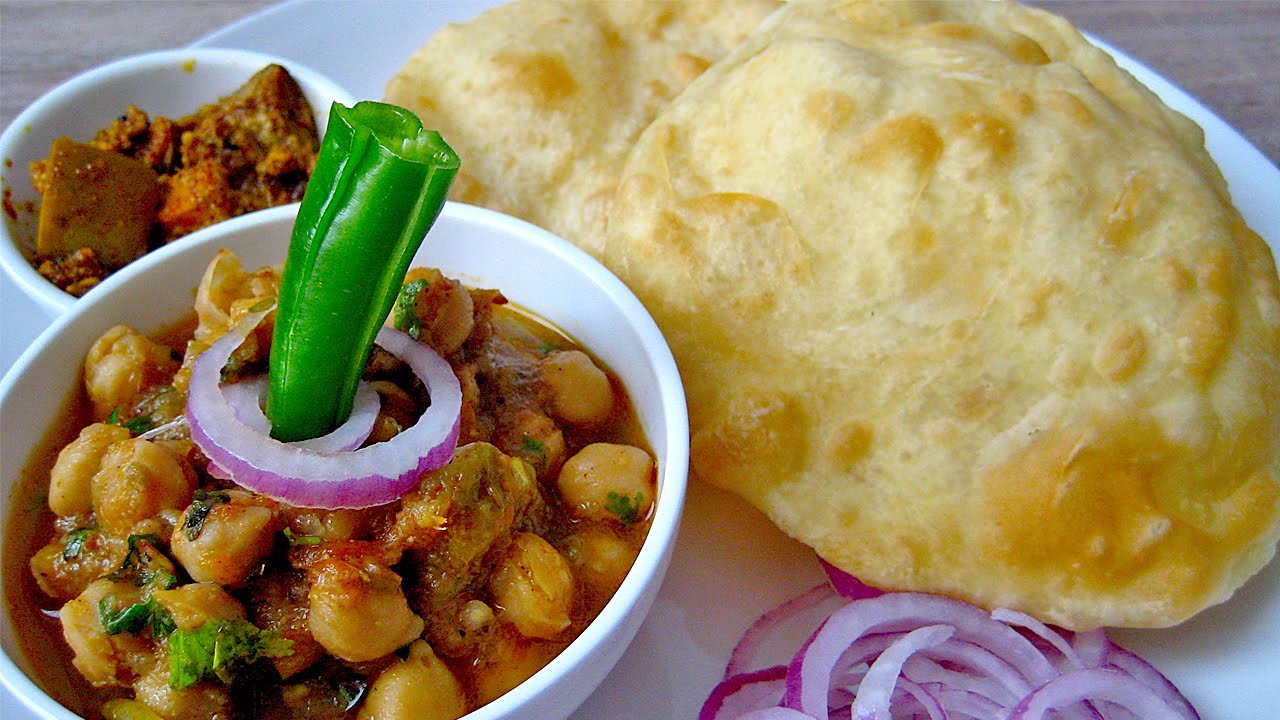 Whenever you're up for something naughty, teasingly spicy, you know what to grab. 
Because when craving strikes and hunger turns rabid, nothing satiates your mind, body and soul better than a spicy plate of chole-bhature. 
At first, you just look at it. It isn't like any other look. It's filled with passion, desire and temptation. You're admiring the dish, taking a good look, imaging how you'd devour it. Then, you touch it at all the right places. It needs to tingle your senses, warm your fingers and tease your mind. 
And then, you head for the kill. 
A bite of the bhatura, just the right size, oozing with chole is pure decadence. The flavours burst in your mouth, hot at first, tangy after and by the time you've swallowed, your mouth is dripping wet. 
If there's one real, genuine #foodporn moment, it involves enjoying a sizable amount of chole-bhature!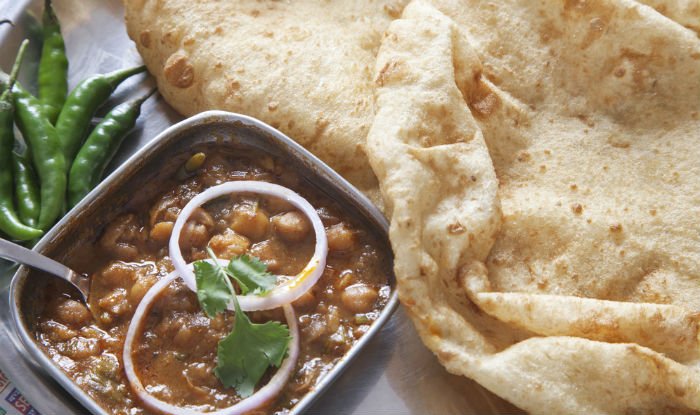 The thing about chole-bhature is that it's never restricted to just two.
There's the onion, pungent and provocative. The achaar, tangy and tantalizing. The chutney, dollops of it, each drop a stairway to heaven. And of course, there's the lassi. Whipped, white and wonderful. To wash away your sins. Satisfy the sizzle. Melt your mouth. 
Having a serving of chole-bhature is like having sex with more than one person, at the same time. You never know what to expect, there's always a lot happening at any given moment, all your senses are in motion and yet, satisfaction is guaranteed!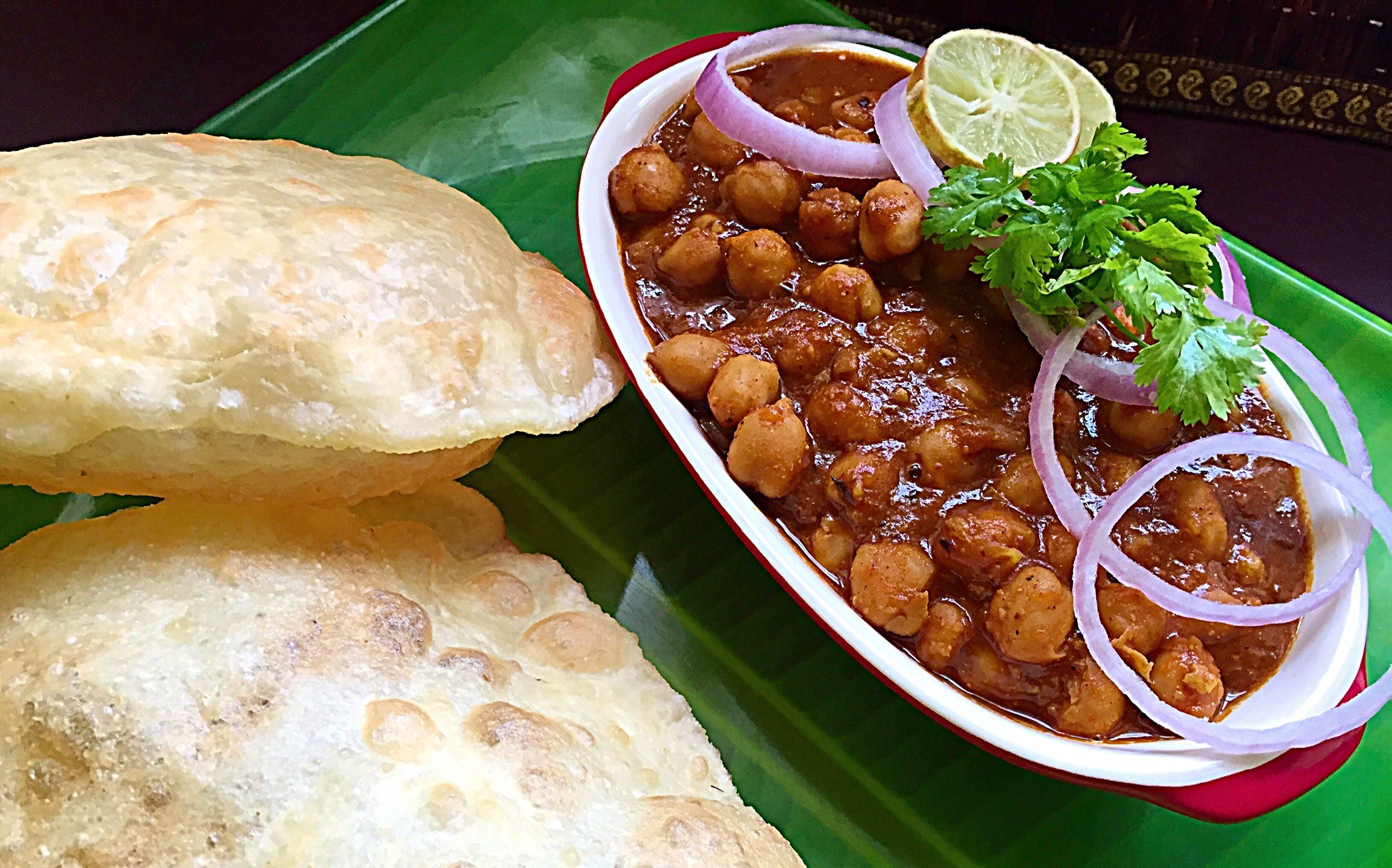 Do it on the table, in a hotel or on the street. 
The thing about chole-bhature is that you can have it anytime, anywhere. Start your day with it, sneak a bit during lunch or enjoy it late at night. No matter what time, it's always a good time for some tantalizing tenderness. 
However, it's most fun when it is out in the open. 
When you're dripping with sweat, soaking in the flavours, barely managing to deal with the heat. Yes, chole-bhature is hot. Like, can't-handle-it hot. Like, mind-numbingly, sensory-explosion hot.  
When you're getting it down and dirty, really dirty. No fancy presentation and no extra shenanigans. Just chole-bhature and you. Like Humbert and his Lo. Just the two of you!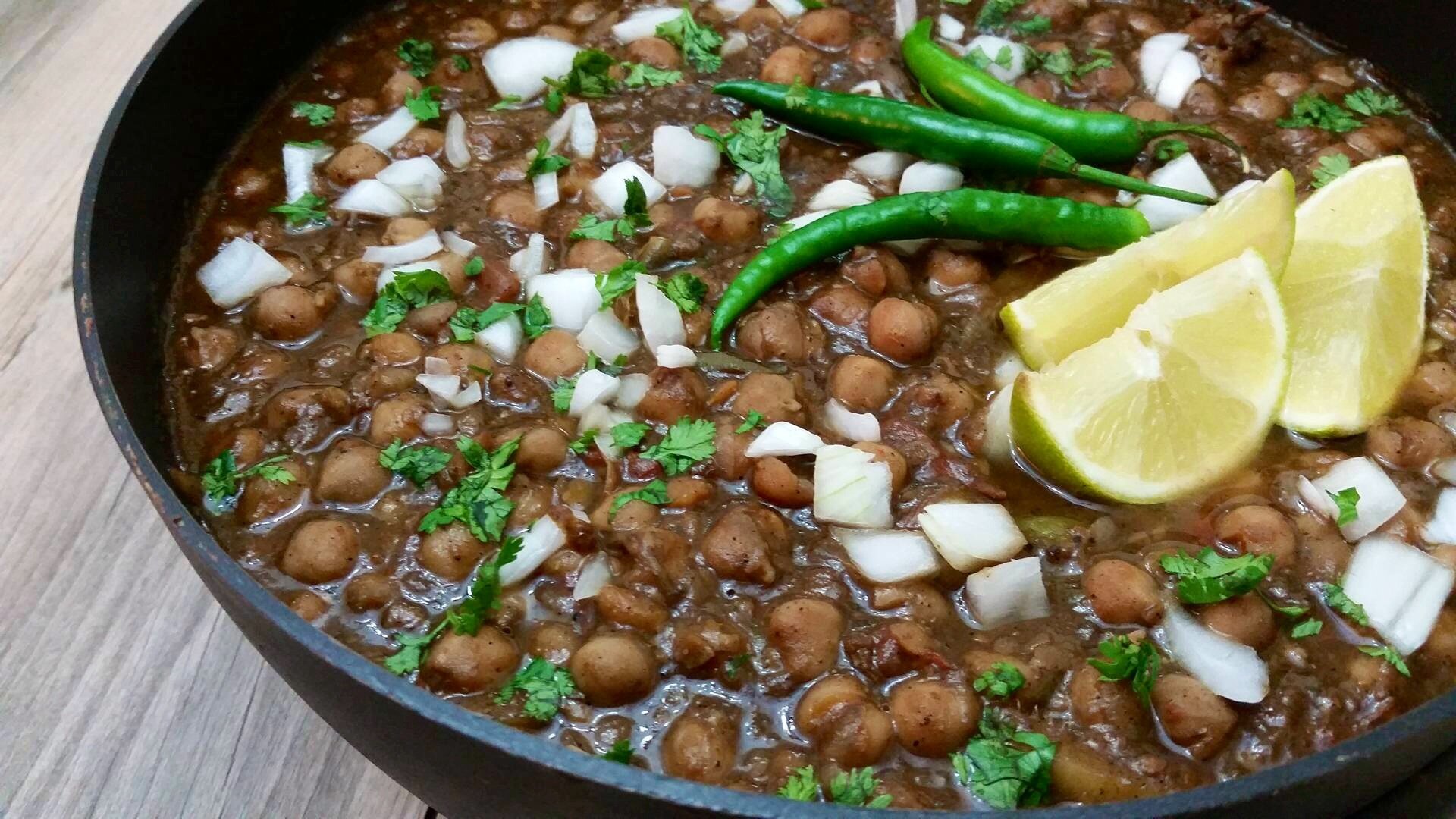 There's pleasure in every bite. 
Chole-bhature isn't like any other food item. You don't just eat it; it's a wholesome experience. Ask those who swear by it – it's more than just comfort food. It's a guilty pleasure, sort of like having a fling – you know it's bad but you can't control the urge. 
It's all love. Actually, no. Let's not call chole-bhature love. Let's not limit it to that one human emotion. Because it isn't tempestuous enough. 
Let's call it lust, can we? After all, food is known to give us an orgasm too!