I am watching the rain pour outside as I write this, and all I can think about is how I would rather be sitting in some cozy coffee house, sipping on a hot cuppa, and enjoy this amazing weather that Delhi has been experiencing for the past few days. 
Coffee lovers tend to do that, isn't it? Sit at a cafe and watch the world pass by, think about human life, and why How I Met Your Mother ended the way it did.
So for the next time you decide to delve inside your soul as you enjoy some good epicurean coffee, I thought I'd save you the trouble of figuring out where to go. So, we bring you some hidden and some not so hidden coffee gems, where you can go and get your caffeine fix. 
1. Blue Tokai Coffee Roasters
Where? Saket, and Hauz Khas.
What? Dark chocolate loaf cake, zucchini noodles, and coffee made with beans curated from various Indian estates.  We recommend the Nitro coffee.
Why? Go for the great vibe, minimalist decor, pocket-friendly prices, and to check out the roastery.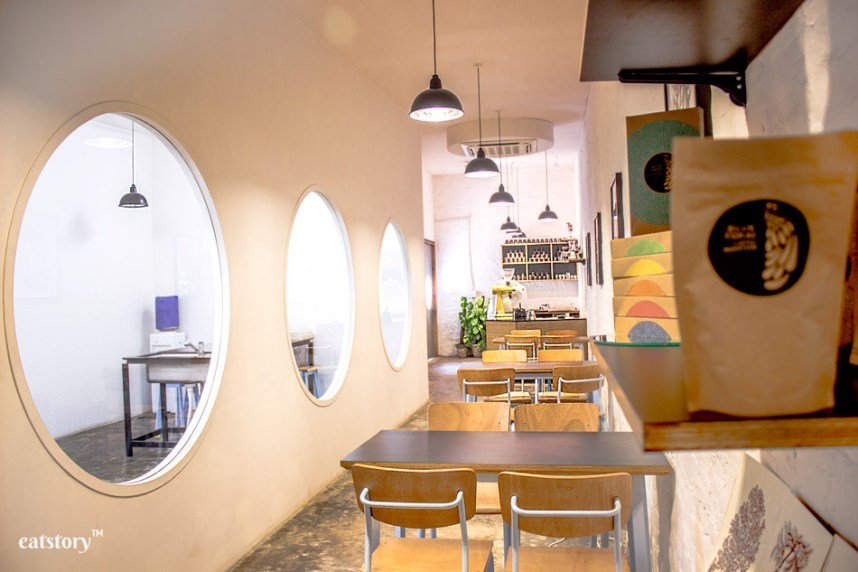 2. The Coffee Bond
Where? Uday Park
What? Cinnamon latte, flat white, and the avocado & orange salad
Why? The quaint warm feeling of the cafe, and the "true coffee culture" experience. 
3. Perch Wine & Coffee Bar 
Where? Khan Market
What? Choice of coffees from Ethiopia, Colombia, El Salvador, Indonesia, and of course, India. Do try the coffee sangria.
Why? The beautiful setting with a lot of natural light and large windows that overlook the bustling Khan Market.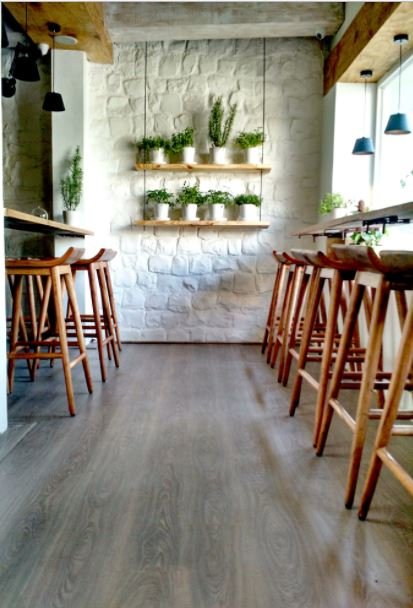 4. Cafe Turtle
Where? Khan Market
What? Cafe Turtle cold coffee, and an healthy menu that offers all-day breakfast. 
Why? A perfect post-shopping haunt, and the bookstore below.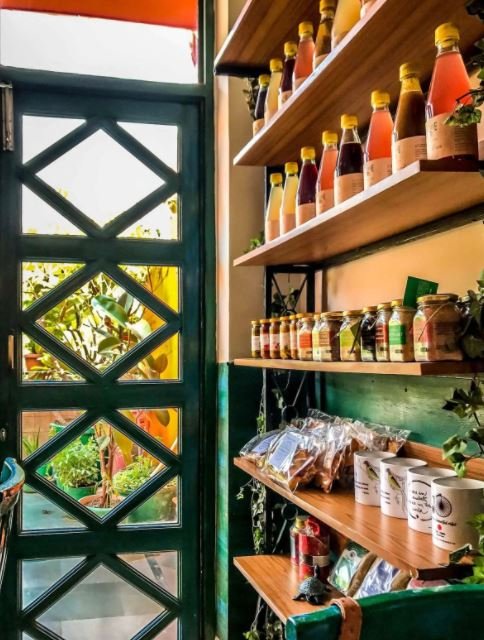 5. Café De Art
Where? Connaught Place
What? Cafe Au Lait, Swiss latte, and the hot cocaine.
Why? It is spacious, it is arty, and the food is well priced.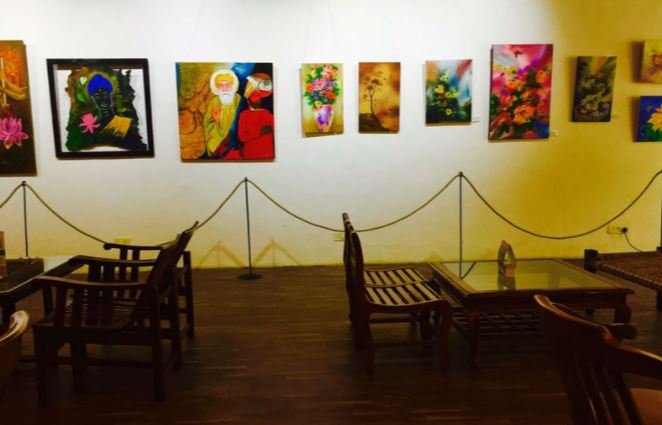 6. Greenr Cafe
Where? Shahpur Jat
What? Vietnamese iced coffee, cold brew tonic, blue frappe.
Why? They are green, they are ambient, and the food is quite yum with a lot of interesting things on the menu (Cassava fries, anyone?)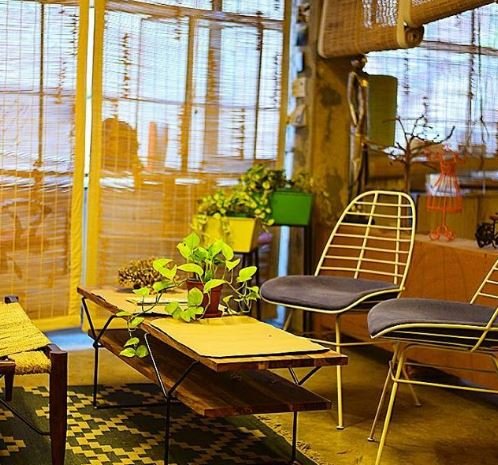 7. Espress-o-Ville
Where? Satya Niketan
What? Try the international blends, the Irish coffee, the espresso spritzer, and the pancakes. Oh, did I mention the maggi ball fiesta?
Why? It's just so cute and cosy ! Just look!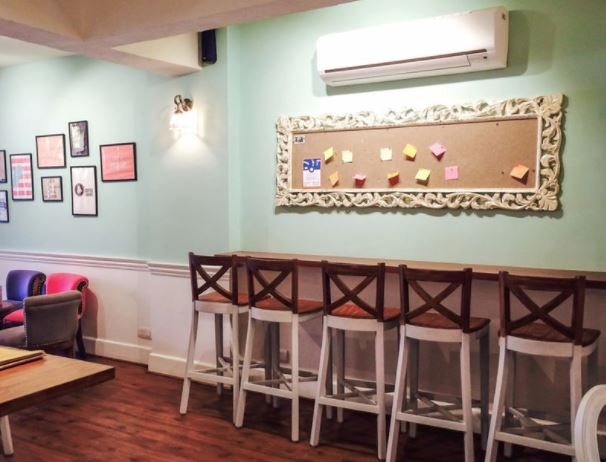 8. Bean'D
Where? Shahpur Jat
What? The ham sandwich, the bean'd bomb, and a whole variety of delicious cappuccinos. 
Why? A very warm owner who personally makes sure you have a great time.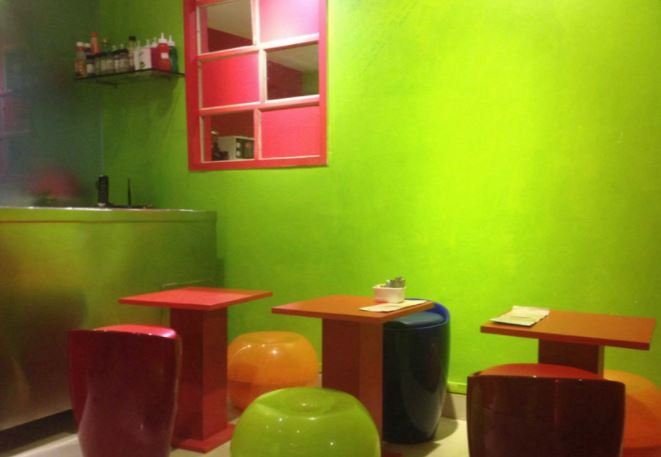 9. The Coffee Shop
Where? Saket
What? Have the doppio, and the cortado. They also have good desserts. 
Why? Wooden interiors, and a good place to relax with friends or catch up on work.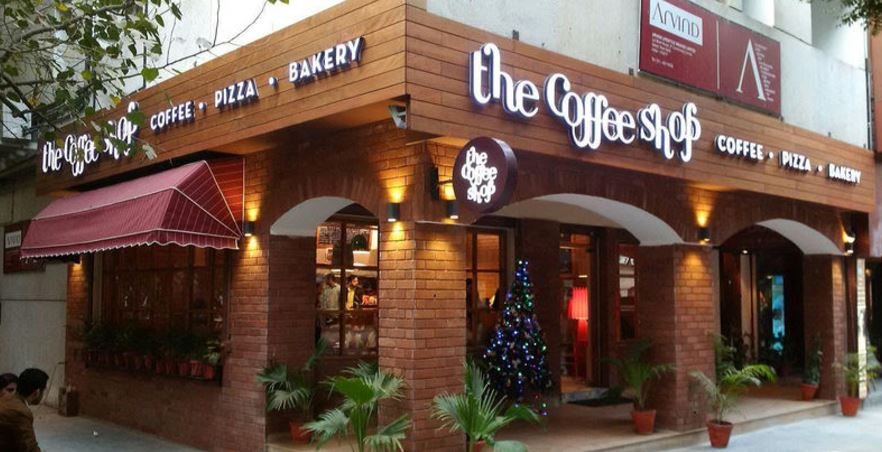 10. Bizibean
Where? Golf Course Road, Gurgaon
What? International coffees that are available for pour over, french press, and aeropress. Also try the Mysuru filter kapi. 
Why? Small little kiosk with good selection of coffees, good sandwiches are a plus.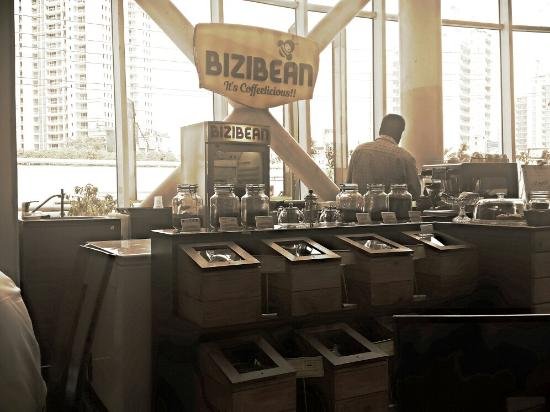 All pictures from Zomato, unless specified otherwise.
Here's to new coffee-highs.