It's hard to deny the fact that the best way to turn a bad day around is by indulging in some warm, soft, fudgy, and gooey chocolate chip cookies because these delectable babies guarantee you an express ride to heaven. Whether you like them super hot or straight out of the packet, dunked in milk or crushed on top of your favourite ice-cream, it's hard to argue with the fact that Britannia Good Day Chunkies are hands down the best cookies ever. After all, who can resist these crumbly cookies overloaded with chocolate chips that just melt in your mouth!
So we decided to take our love for these cookies to the next level by curating a list of some mouthwatering recipes where the hero ingredient is Britannia Good Day Chunkies. Needless to say, the next time you want to indulge in something heavenly, just whip up…
1. These downright delicious Chunkies Pops.
As kids, we all loved our lollipops and it's exactly that very same feeling that is recreated in this dish. This dessert is simple yet scrumptious. Whip it at your next house party by following this recipe and make your guests go ga-ga!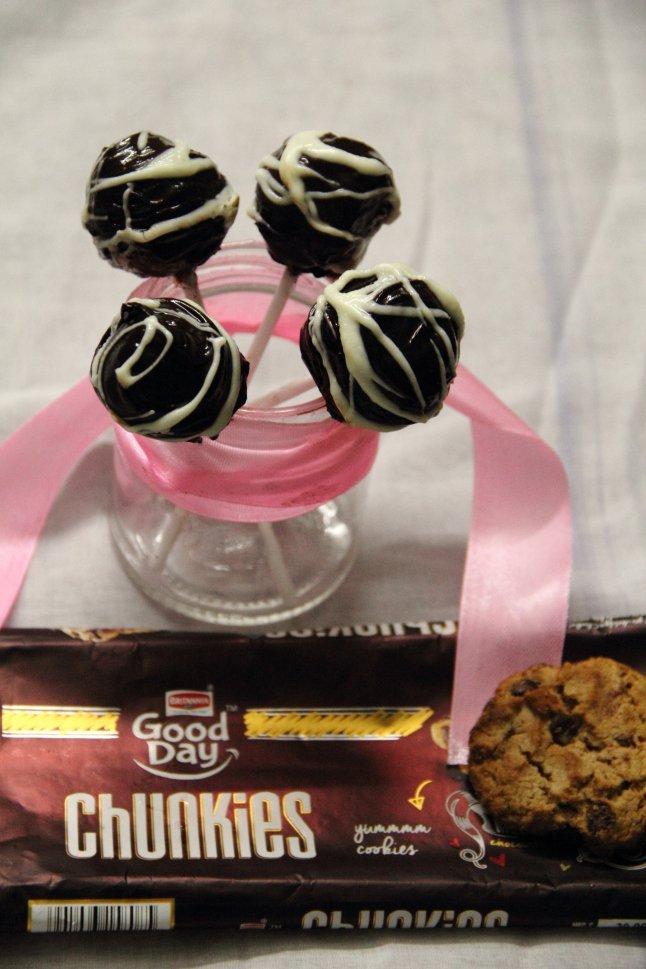 2. This scrumptiously awesome Caramel Chunkies Cookie Pudding. 
Caramel and Chunkies, now that's a combination that is bound to be a winner. The caramel pudding in itself is soft and gooey, and the Chunkies chocolate chips just add the right amount of crunch to this delicious dessert.  Follow this recipe to whip up this yummy dessert.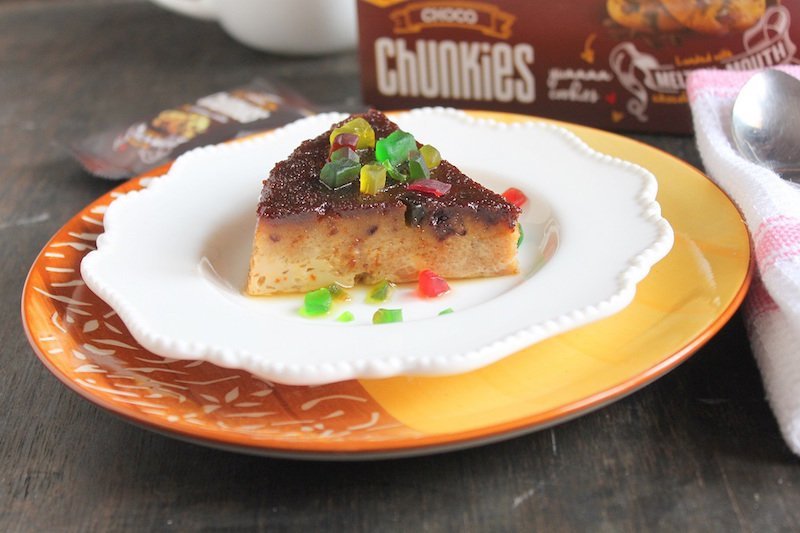 3. These brilliant Chunkies Dessert Dumplings with Chilled Bengali Shinni.
This is the ultimate fusion dessert that's literally fit for the Gods! A perfect twist to the traditional Indian dessert, shinni, this dish can be chowed down on a hot summer day. Easy to cook and yummy to eat, this recipe will keep you wanting more. Follow this recipe to recreate this dish on your own.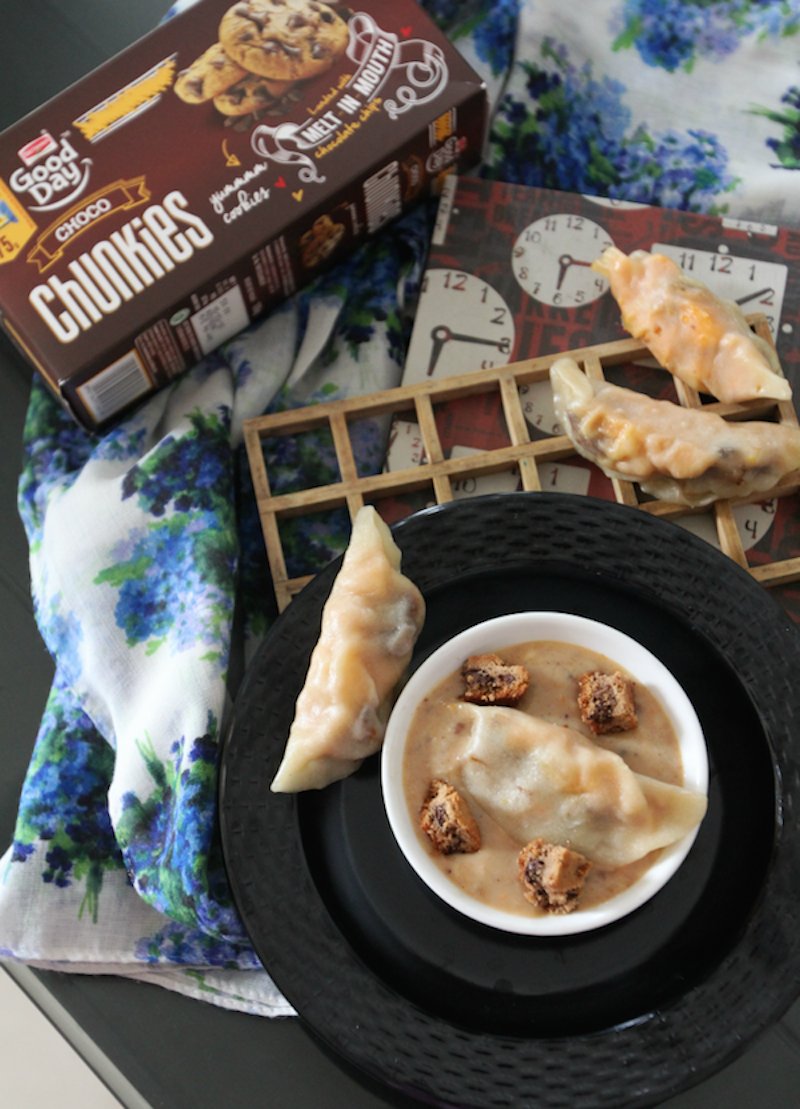 4. This rich and savoury Chunkies Eggless Tart with Chunkies Chilly Custard. 
This dessert is not only an easy task when it comes to making it but it also comes with a very interesting twist. It's basically a nice thick tart topped with a custard made with chillies. You can try this recipe to make this dessert at home.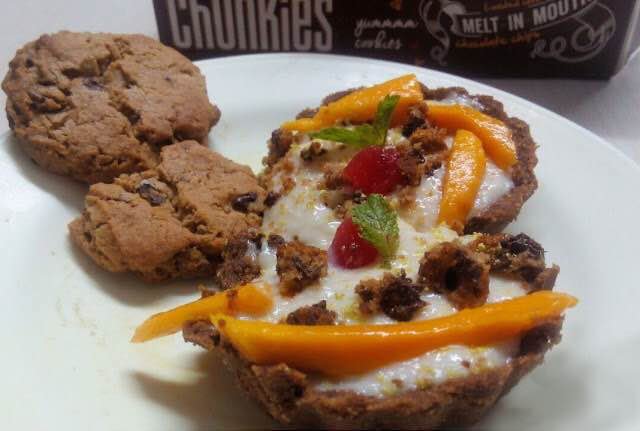 5. This heady Chunkies milkshake with Kahlua.
What's not to love about a milkshake that packs a punch? The best way to unwind after a hard day's work is by sipping on this boozy drink. It's cool, calming, and perfect for a hot summer evening. Here's how you can try super easy recipe.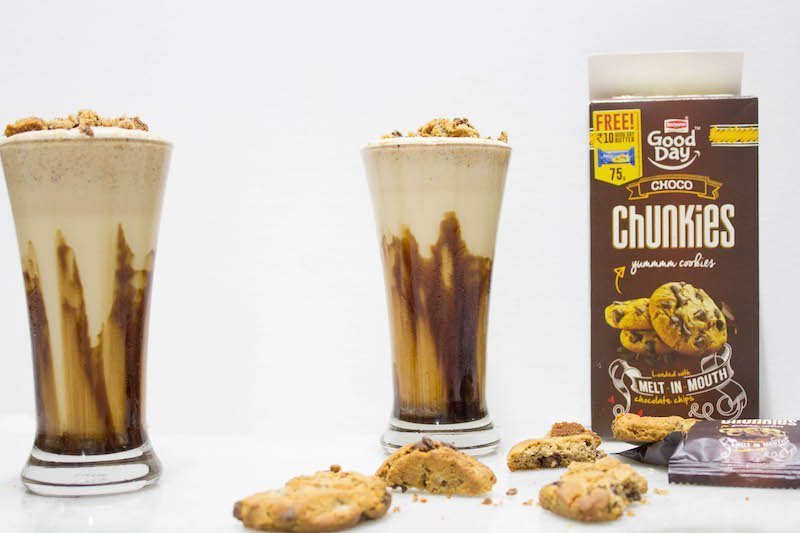 6. This luscious Swiss & Chunkies Chocolate Chip Cookie Ice Cream Sandwich.
The biggest problem with most ice-cream companies in India is that when it comes to ice-cream sandwiches, there really isn't any variety. That's why this ice-cream sandwich recipe could not have come at a better time. Enjoy the summers the right way by trying your hand at this recipe.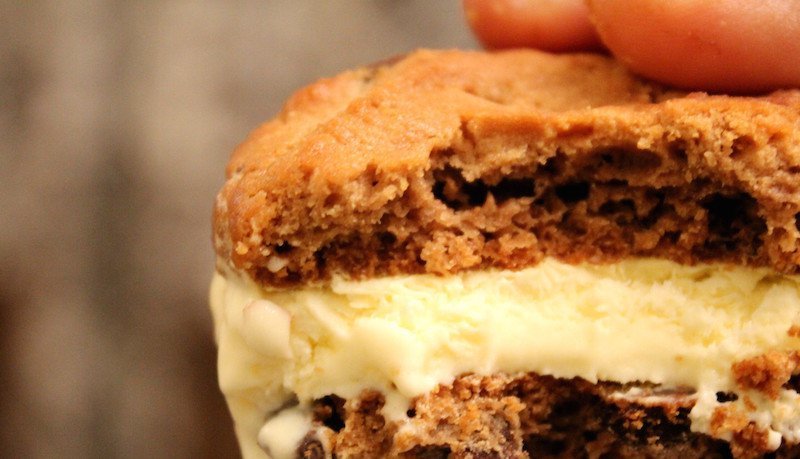 7. This rich and creamy Nolen Gurer Mousse With Chunkies Chocolate Chip Cookie Crumbs.
The simplest way to feel like a Masterchef is by whipping up this dessert. It's amazing how regular kitchen ingredients can produce something so rich and tasty. Put your chef hat on and give this recipe a try.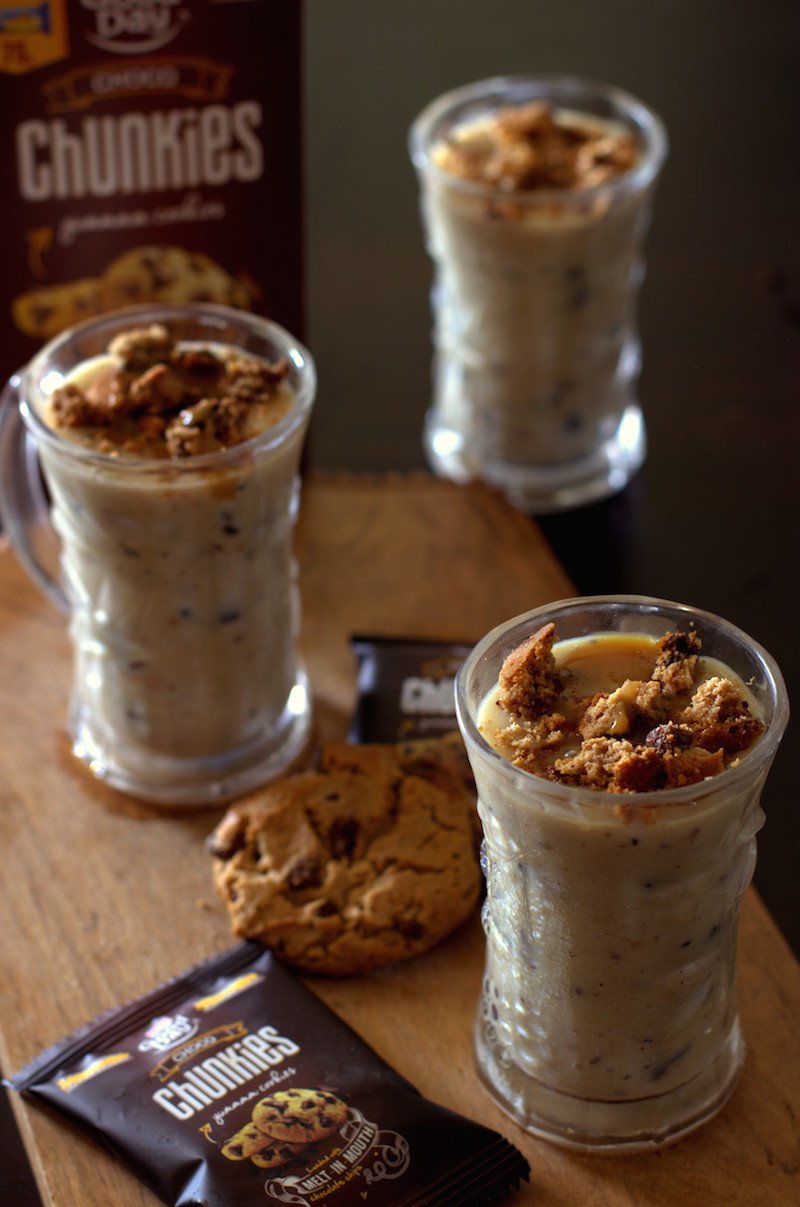 8. This delectable Chunkies Chocolate Chip Cookies Molten Cake. 
Ok! Hold your breath because this by far is the best recipe in the list. With a soft, gooey centre, this lava cake is the ultimate comfort dessert. And the best part is that you can make this in your microwave. So stop everything you are doing and try this recipe right now!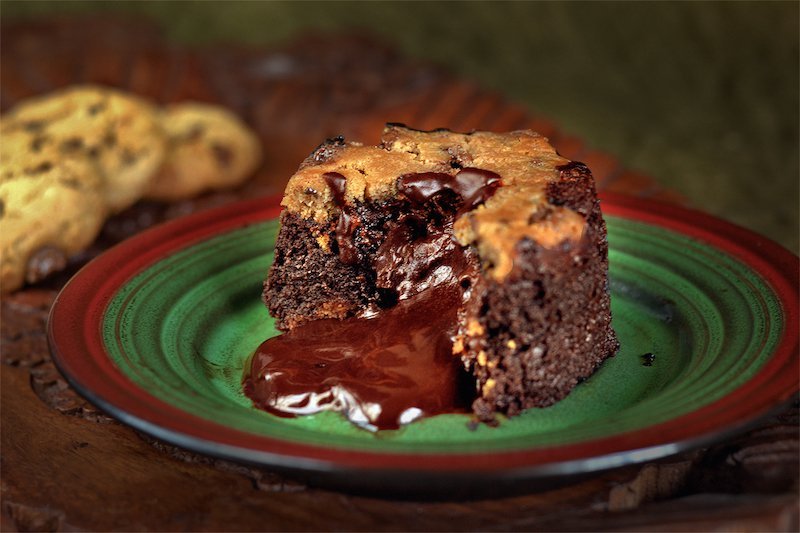 Now that you know how these recipes work, you don't need to sit there and wait! Just grab a pack of Britannia Good Day Chunkies and work your way to a yummy cookie recipe or simply just devour it straight from the box.