One of Delhi's most unique eateries is not in Hauz Khas Village, South-Ex, CR Park, Purani Dilli or even Majnu ka Tilla, but located between Jesus and Mary College and the Palestine Embassy.
The Treat, a.k.a. the 'Rajesh Khanna food van', is one that you just cannot miss. No, I mean you literally can't. Because it's bright, flashy, bustling with activity and is constantly playing popular Rajesh Khanna movie songs throughout the business hours.
So we decided to check it out.
Little did we know, that the man behind the restaurant would turn out to be a colorful personality. 
Vipin Kumar Oberoi, owner of The Treat calls himself the biggest fan of Rajesh Khanna, and on hearing his fascinating stories, we couldn't help but agree.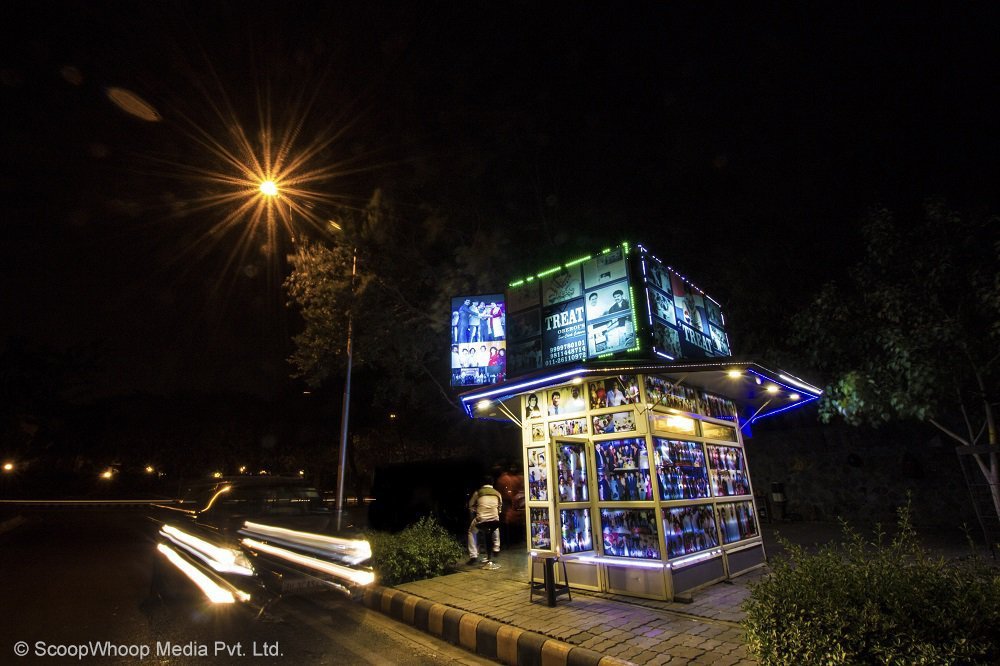 It all started when and young Oberoi watched the movie Aradhana, back in the '60s.
Impressed and mesmerised by Rajesh Khanna's performance in the movie, he decided to befriend the actor. Sounds funny, right? I mean, sure sounds funny. But this fan is no ordinary fan.
A few years later, his dream turned into reality when his brother-in-law signed Rajesh Khanna for the film Ashanti and he finally got the chance to meet Kaka on the set of the movie in 1981.
After that, Mr. Oberoi helped Rajesh Khanna in his political endeavour when he contested Lok Sabha polls from New Delhi in the '90s, and there has been no looking back ever since. For Mr. Oberoi, Rajesh Khanna is a friend, a philosopher, nothing less than a Godfather figure.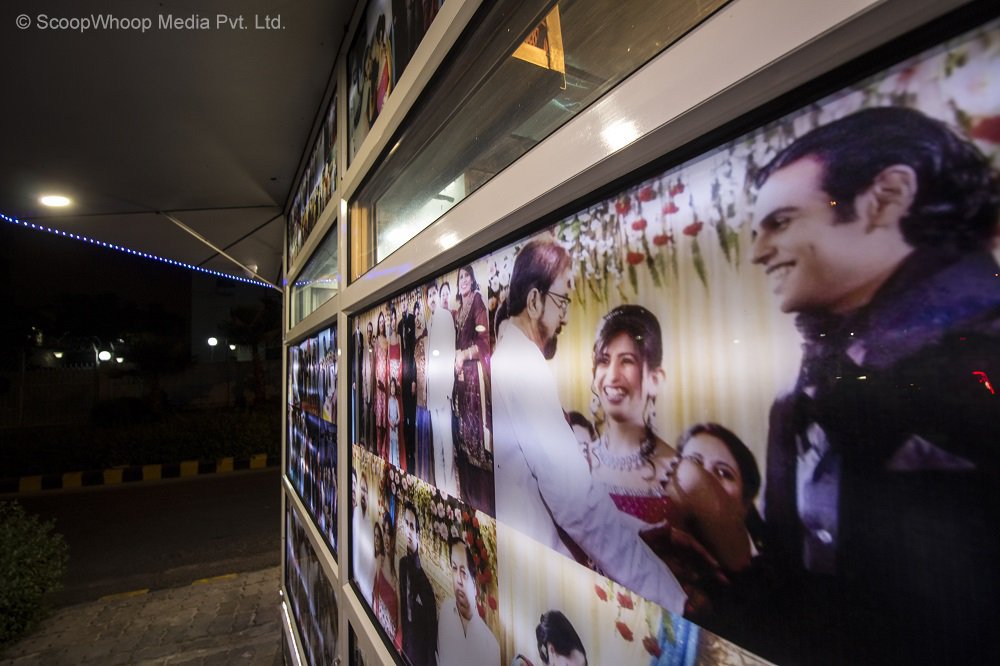 Oberoi got so engrossed with helping out the actor during his election campaign, that he even started living with him.
Oberoi candidly reveals how once during an argument with his wife, who had asked him to chose between being Khanna's friend and being available for his family, he got so depressed that he even tried self-immolation.
It was Rajesh Khanna who then, consoled him, guided him, and later advised him into opening a food van.
And that's how The Treat was born.
Interestingly, when we look around now, don't we see a lot of celebrity-themed restaurants owned by the celebrities themselves, selling a mix of the film industry and food? Most of them are neither involved with the management nor with the service of food, all they have to do is add to the brand value. But that's not how this van rolls. 
Not only is this van the first ever celebrity-themed food van in India, Rajesh Khanna also carefully selected the menu, cooked, and even served food here.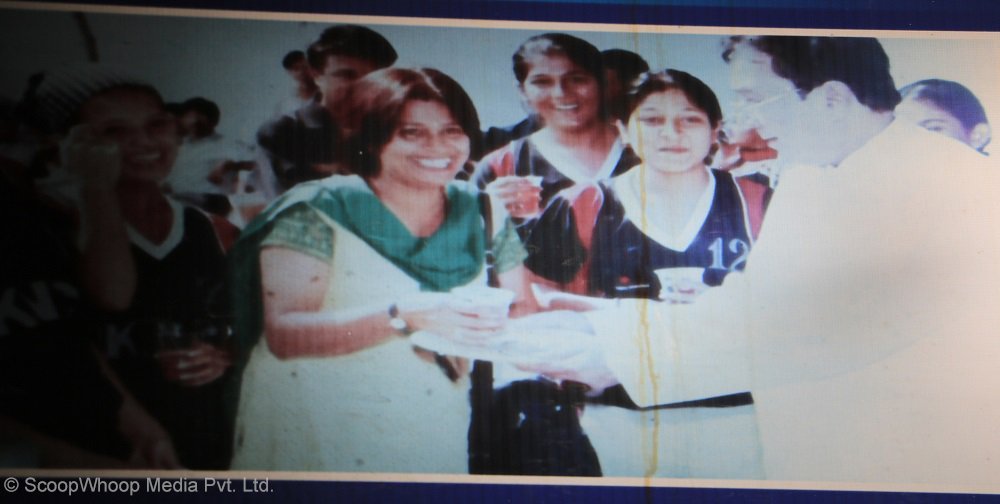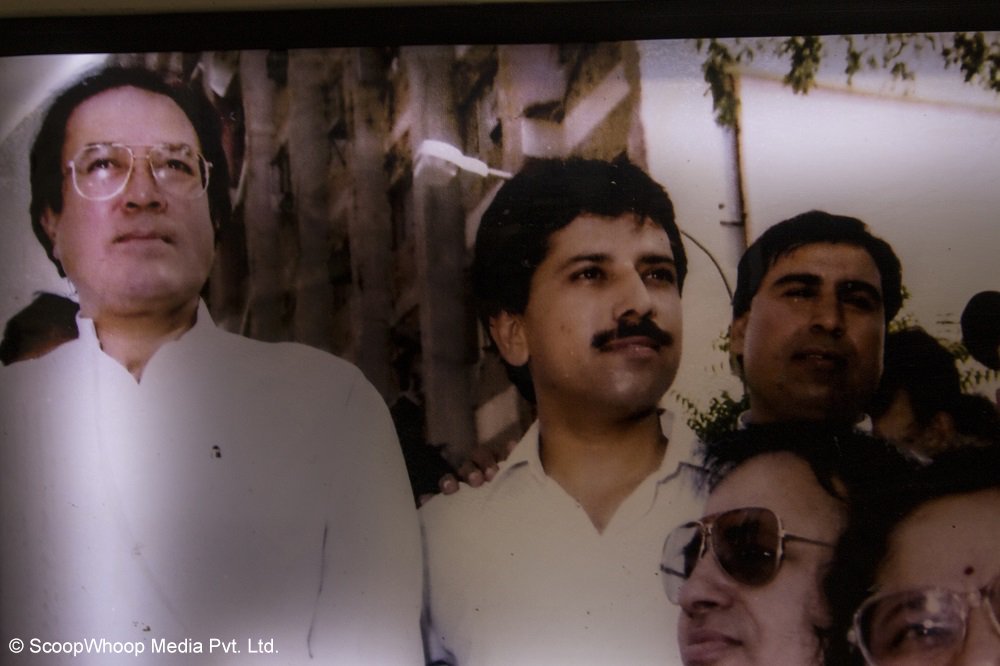 When we asked him to throw some light on Rajesh Khanna's  involvement with the food van, a nostalgic Mr. Oberoi revealed, 
Rajesh Khanna visited this place over 500 times. He also brought other film stars along with him. He ate every dish this restaurant serves and out of 40 items, he carefully selected 25 out of it.
When it comes to celebrities, there is always a conflict between the 'image' and the 'real person'. But when it comes to Rajesh Khanna, Oberoi says, 
"Fifty Prince Charles will be equal to one Rajesh Khanna. He always made time for his fans, personally talked to people, was open to feedbacks and constantly tried to improve."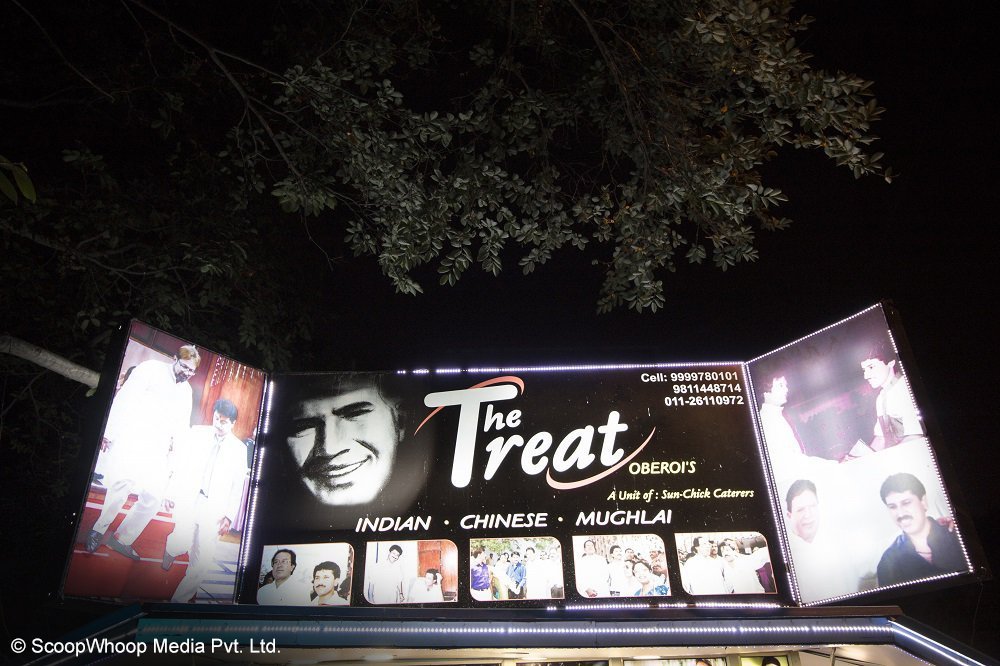 "Why did you put so many pictures of Rajesh Khanna?"
"It was Rajesh Khanna's idea. He asked me to put his pictures so that my business keeps going even after he dies."
Every year, on Rajesh Khanna's birth and death anniversary, Mr. Oberoi organises events in his memory, pays tribute to him by distributing free food to everyone present there and puts new pictures on display.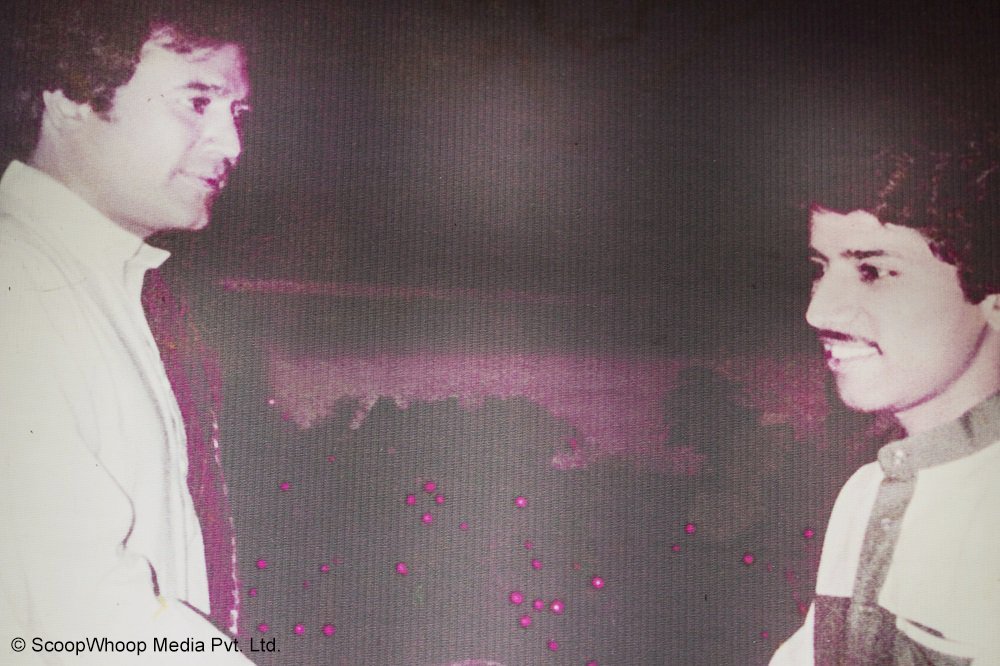 "Do you play Rajesh Khanna's music ALL THE TIME?"
"Yes. I am very strict about it. Once it so happened, Rajesh Khanna visited the van with Nusrat Fateh Ali Khan and asked me to play the latter's music. I refused. This food van will always play Rajesh Khanna's music."
"What was Rajesh Khanna's favourite dish in your restaurant?"
"We make a special kind of mutton kofta that is boiled in water. It does not need oil at all. It is my grandmother's recipe and I reinvented it here. Not only is 'The Treat' the only place where you will find it, Rajesh Khanna also loved eating this."
"During his last days, I traveled to Mumbai from Delhi every day with 25-27 kilos of food every day, just because he wanted to eat it."
The ScoopWhoop team tried the dish and it seriously 'blew our minds'. It was soft, mildly spiced, light, much like the Kashmiri Rista kebab , but healthier. (A must try!)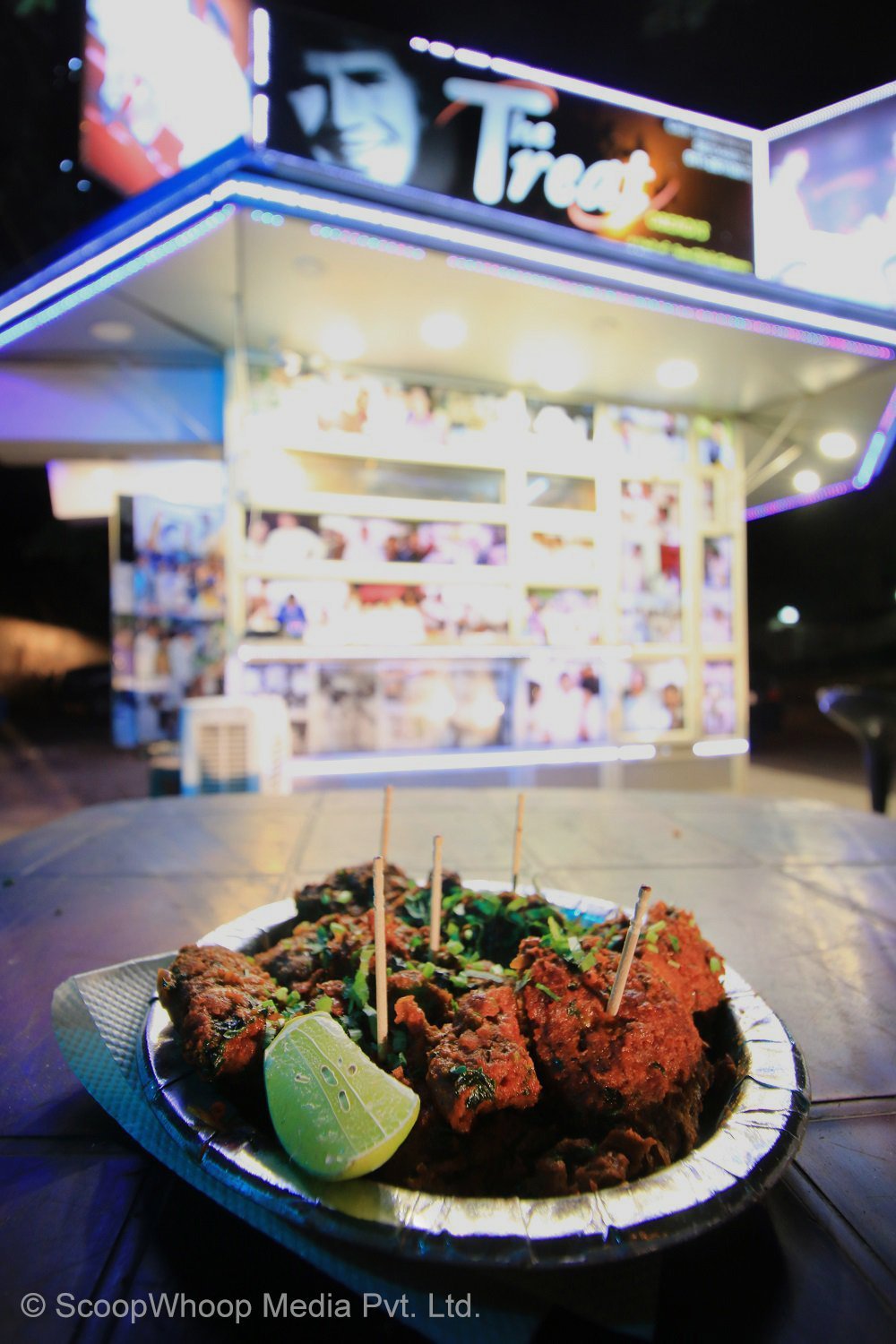 "With new start-up options coming up, which promise easier and faster door-step delivery, don't you feel threatened in the food business?"
"There will always be something newer and better. The trick is to be satisfied. I am 61-years-old but I look like I'm only 40-years-old. It is important to be content, to be stress-free and to take care of one's health. I don't feel there's a need to compete. For me, it starts here and it ends here," said the 61-year old who, we are NOT exaggerating, looks surprisingly younger than he is, almost like he's in his mid-40s. 
"How do you look so young?"
"Manufacturing defect," he says with a laugh.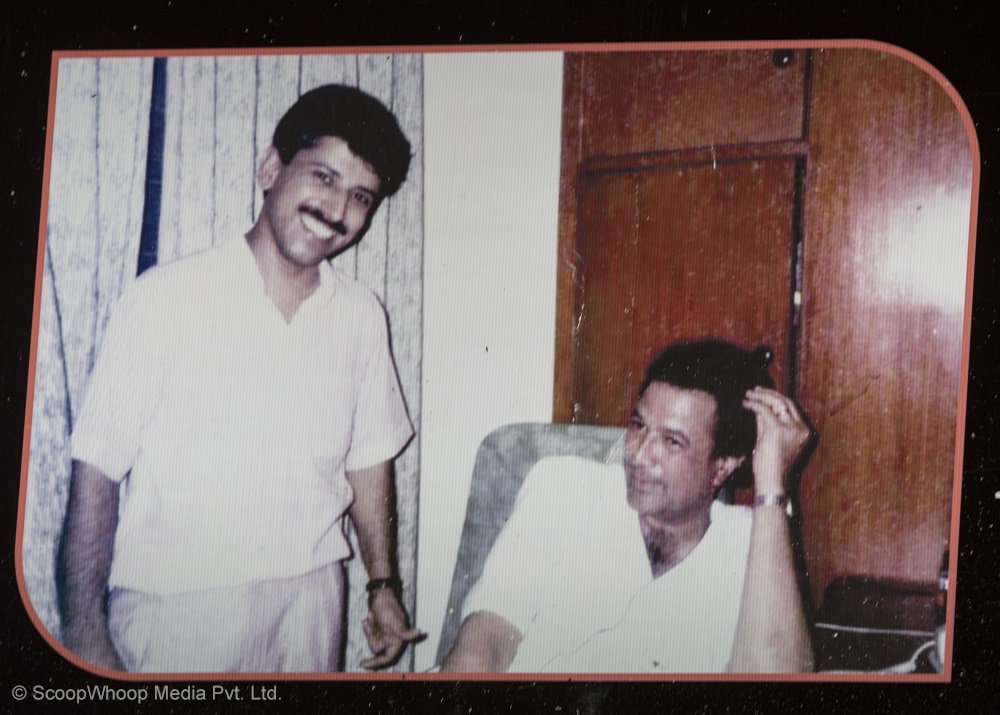 "Do you feel like retiring from work and taking a back seat now?"
"No. This is what I want to do for the rest of my life, every day. If ever, someday, someone takes over, I want to make sure that person follows the same culture we follow on Rajesh Khanna's birth and death anniversary."
"What do people love eating in this restaurant?"
"I like placing an order for them, after learning about their taste preferences. For me, it's about celebrating food and it gives me happiness to see people enjoy the food. Food is more than just a business. I ask them to pay only if they like what we serve, otherwise, they need not pay."
We also asked a customer, a woman who came with her two sons, about the food there.
"I am a French teacher and I am around Chanakyapuri a lot. I also go to these high-end restaurants a lot but I prefer this place. There's an old world charm about this place. You can relax and eat real food here. Even the owner shares a story or two, and you feel welcome," Amita Rehani told ScoopWhoop.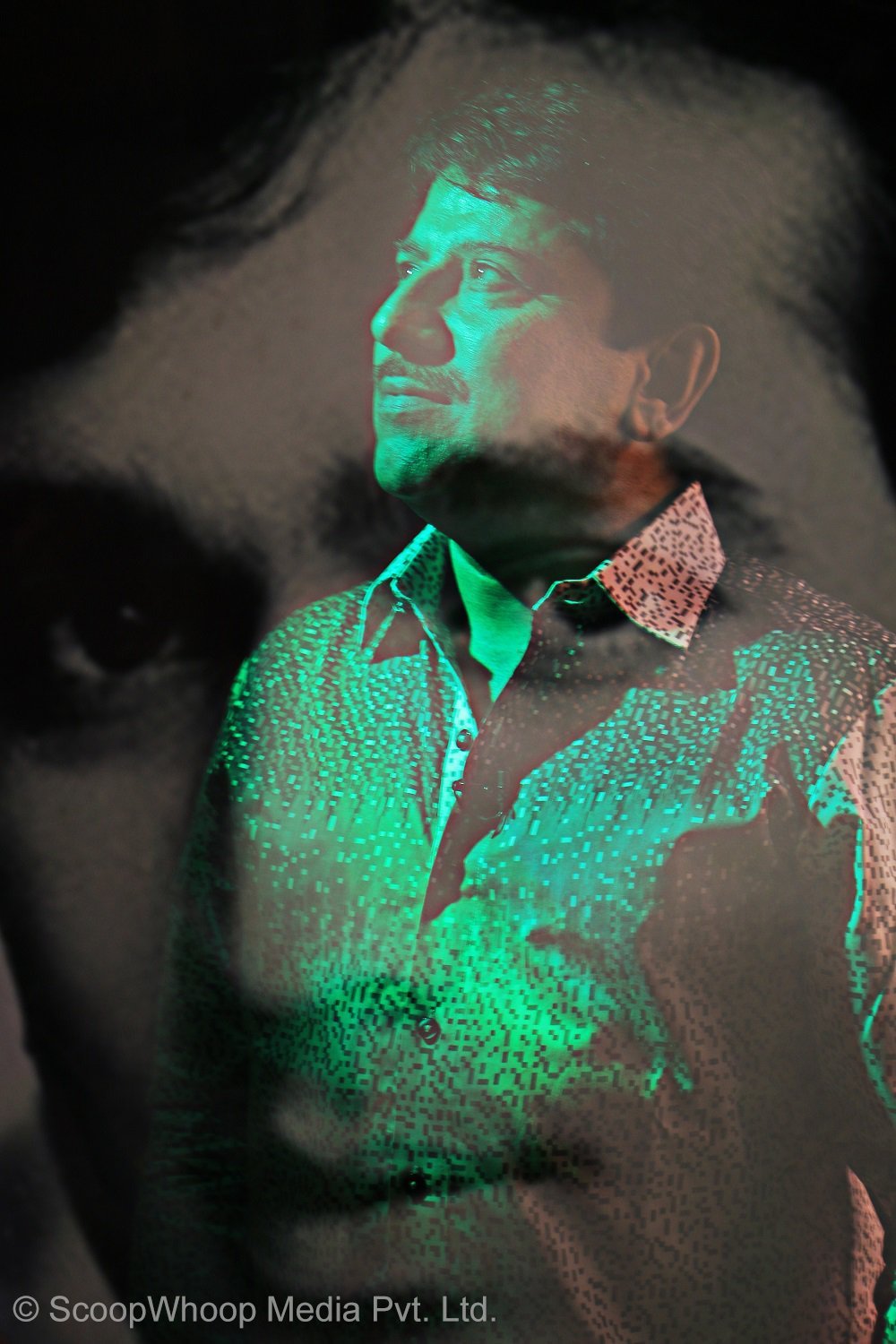 On asking Mr. Oberoi if he wants to let out a wise word for people who want to venture into the food industry, he told us, "Whatever you do, make sure you never compromise on the quality of food you serve. Above all, respect food."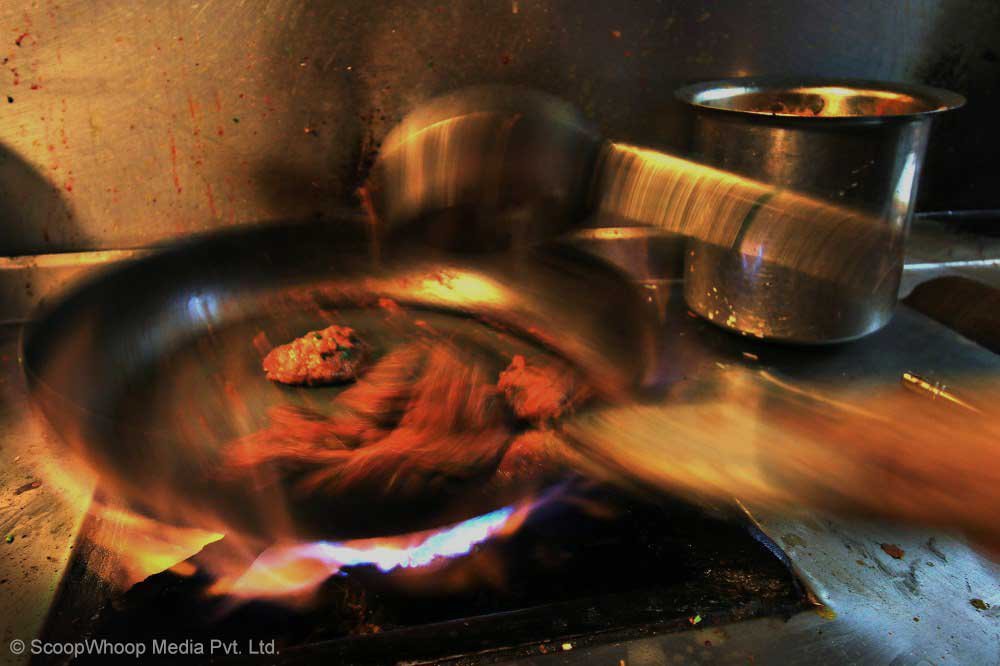 As he told us, once it so happened that his daughter refused to take admission in Jesus and Mary College, despite cracking the entrance, because she was embarrassed that her father owned a food van near her college. "Later," Mr. Oberoi said, "she understood how reputed my work was and respected it only after an event occurred when she was in the States. Everyone takes their own sweet time to understand. So we should let people be and never force things on them."
This is one of those generous and unique times when our team went to review a food place and found ONE HELLUVA story!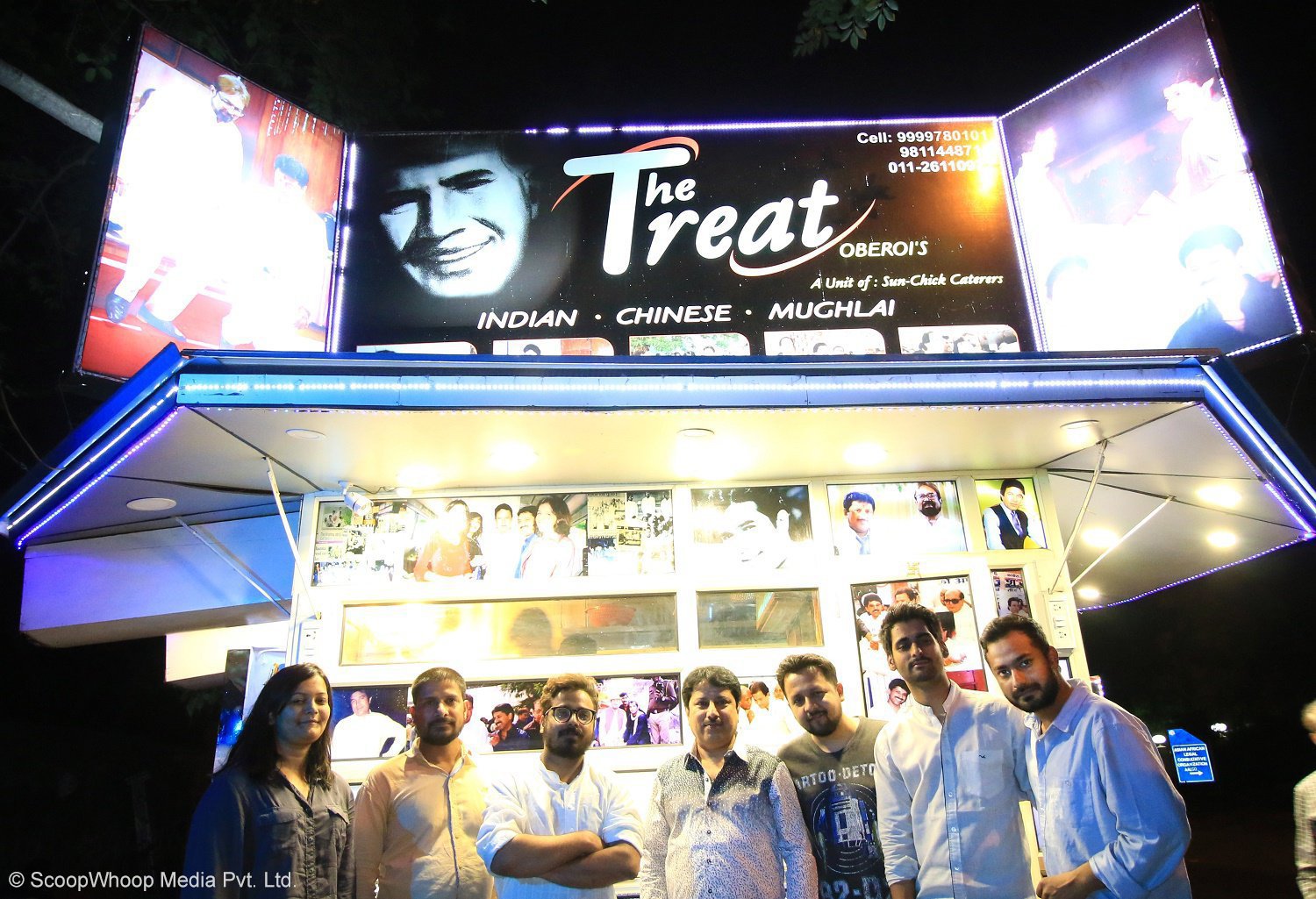 We will leave you with a fun fact. Mr. Vipin Oberoi was the child actor who played the young Rajkumar's role in the famous movie, Waqt.
And finally, a Rajesh Khanna song from Anand. Because feels.