The true foodie is always on the prowl for authentic, delicious food available at the best prices. And what better place to find authenticity in, than in the different states of India with their crazy variety of cuisines? Dig into Prawn Peri Peri from Goa, rich spicy Kosha Mangsho and hot, soft luchis from Bengal and fiery Pork Ribs from Nagaland, all without leaving Delhi. Here is a list of State Bhavan canteens which serve droolworthy authentic cuisine without burning a hole in your pocket. 
1. Andhra Bhavan
Ashoka Road, Connaught Place
Cost for 2 – Rs. 300
Andhra Bhavan is your fix for Andhra food cravings. If you drop in at breakfast time, you'll be greeted by fluffy idlis, crisp vadas and a myriad variety of freshly made piping dosas. But the one thing you should really come here for, is the Thali. The vegetarian Thali with an all-you-can-eat system, has an assortment of rice, tangy rasam, papad, curd, vegetable preparations, chutney and Kandi Podi with ghee. Non-vegetarians are spoilt for choice on weekdays; their Mutton Curry and Chicken Fry will leave you drooling for more. Weekend lunches are reserved for Hyderabadi Biriyani made out of basmati rice, meat and spices. Make sure you're there before 1:30 pm!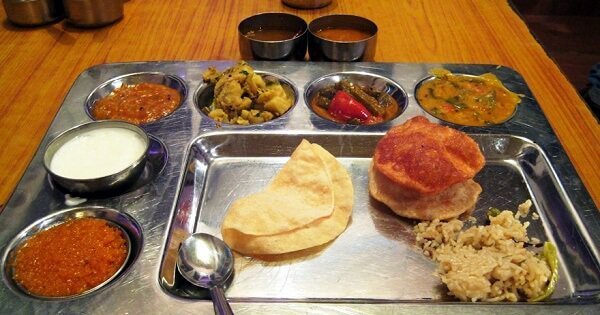 2. Gujarat Bhavan
11, Kautilya Marg, Chanakyapuri
Cost for 2 – Rs. 350
Most recommended – Thali
If you're planning to visit Gujarat Bhavan make sure you do so when you are ravenous because the sheer quantity of their Thali will leave you adjusting your waistband. The establishment is simple and unassuming but their light food does its magic. Light Gujarati dal, rice, Bhakadwadi, warm fresh theplas or rotis, vegetable preparations, Farsaan, Kathod with pickle and papad, accompanied by a glass of fresh, frothy buttermilk will leave you completely satiated.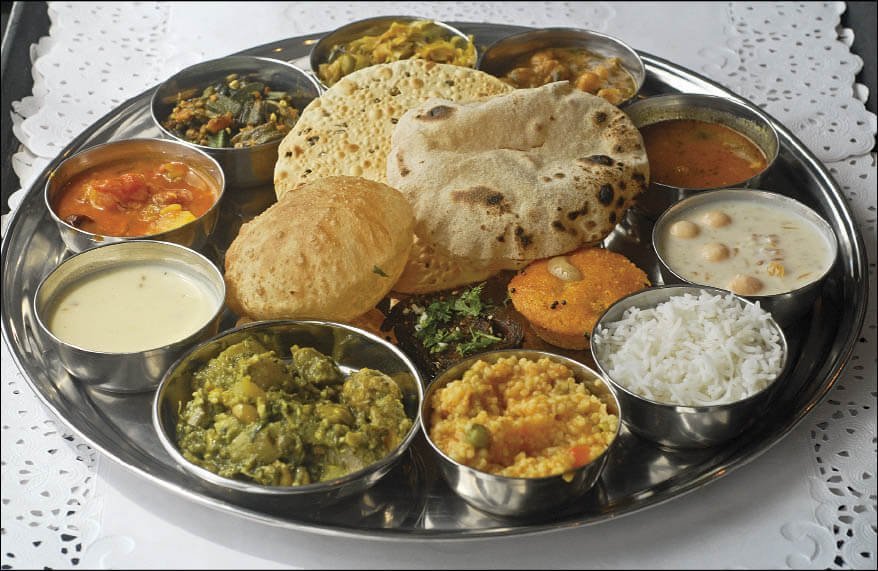 3. Banga Bhavan
3, Hailey Road, Barakhamba Road
Cost for 2 – Rs. 650
Run by famous caterer, Bijoli Grill, they make their food using traditional Bengali methods like cooking in brass vessels using mustard oil, so as not to compromise on taste. And they don't disappoint. Take yourself there for their Kosha Mangsho (spicy Bengali mutton curry) with luchi, which will leave you gorging on seconds. Fish lovers can dig into Sorse Hilsa, Bhapa Hilsa, Fish Paturi with steaming rice. Their Daab Chingri is mouth watering. Round up your meal with generous helpings of creamy Mishti Doi.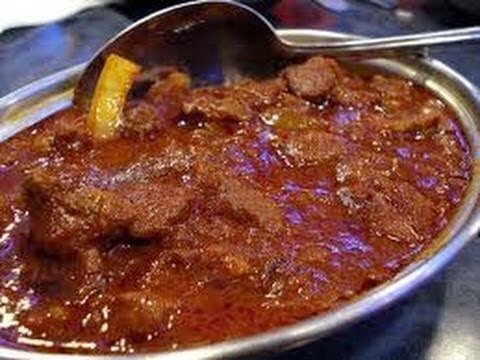 4. Karnataka Sangha
RK Puram, Rao Tula Ram Road
Cost for 2 – Rs. 400
Most recommended – Mysore Masala Dosa
If you have Dosa cravings, Karnataka Sangha is the place you should head to. The Mysore Masala Dosa here has quite a reputation, piping hot and crispy with a spicy layer of chilli paste with generous helpings of sambhar and chutney. Their breakfast is the perfect start to a day, with fluffy, light rice idlis and crispy vadas with tangy rasam. Yum.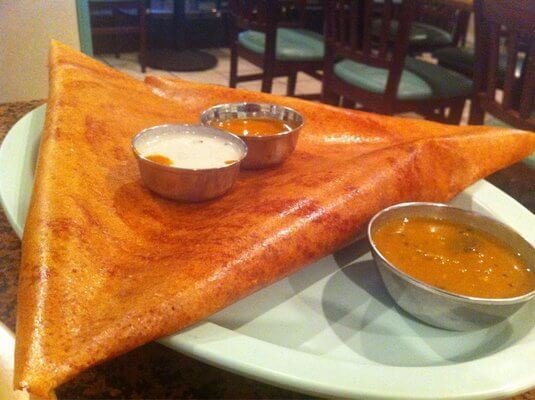 5. Assam Bhavan/ Jakoi
1, Assam Bhavan,Sardar Patel Marg
Cost for 2 – Rs. 600
Since everything on the menu looks so good, you have genuine Assamese staff to help you out of your food quandary. I would recommend the Parampara Thali with its wide array of dishes. With an organic welcome drink to start you off, you'll be served Khar to clean your palate and then Dal seasoned with onions and coriander. There's Pitika, mashed potato with mustard oil, chopped green chillies and coriander, Duck Curry, fish cooked over charcoal and steamed in plantain leaves and tangy Kahudi dry. Finish off with creamy rich Payesh.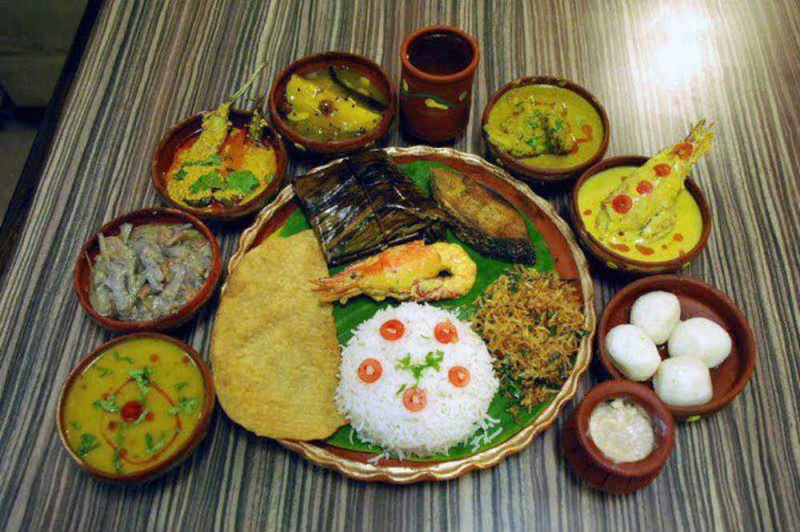 6. Odisha Niwas
Kautilya Marg, Chanakyapuri
Cost for two – Rs. 300
One of the rare places where you'll get authentic Oriya cuisine; sample their Prawn Kasha Masala and mustard fish and you won't be disappointed. Try the Thali if you want a little bit of everything. Don't forget to try their sweetmeats like Chokuli Pitha and Chenna Poda.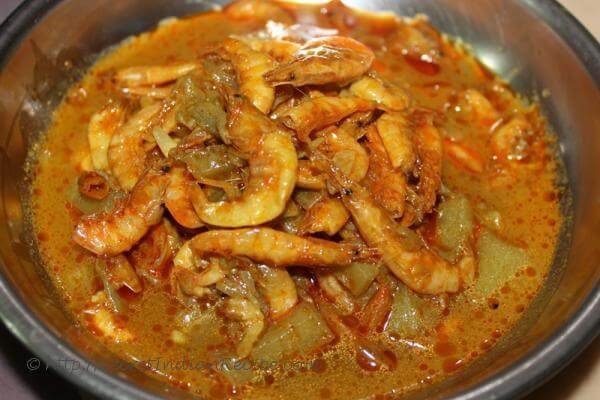 7. Nagaland House
29 Aurangzeb Road
Cost for two – Rs. 350
Most recommended – Pork Ribs 
Nagaland House's food will have you salivating. Think pork ribs with spicy gravy, smoked pork with bamboo shoots and green chillies. Their dry fish with roasted tomato chutney, green chillies and garlic will make you a regular customer there. Unfortunately, they currently don't serve outsiders. Let's hope they get back to serving everybody and for now you can get your Pork Ribs at their Dilli Haat stall.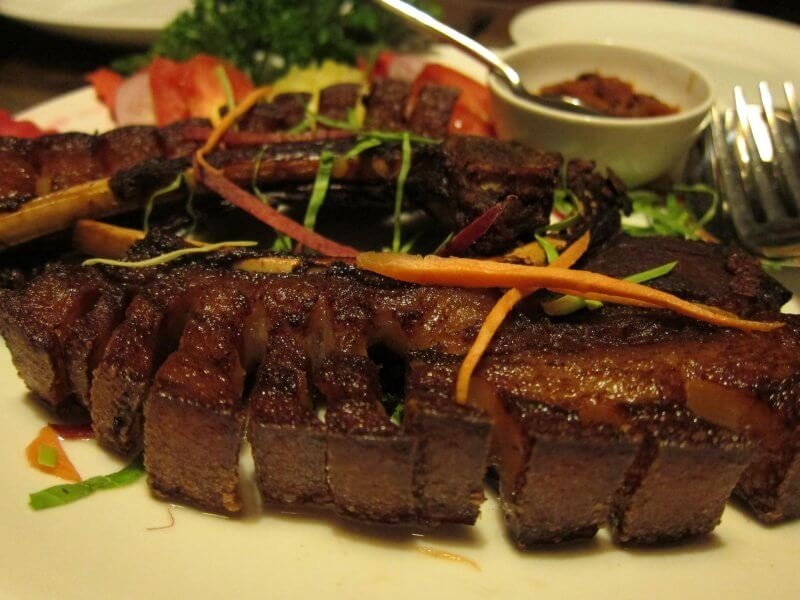 8. Jammu and Kashmir House
Kautilya Marg, Chanakyapuri
Cost for 2 – Rs. 250
There's no menu at Jammu and Kashmir House. The menu of the day is written on a quaint little blackboard with chalk. On a good day, there's rich Mutton Rogan Josh available, the gravy is spicy and the mutton melts in your mouth. Go for the Mutton Seekh Kebab which is soft and juicy and they add a gravy made of onions, tomatoes and green chillies on top of the kebabs. Their Chicken Curry is a safe bet with a plate full of hot rice.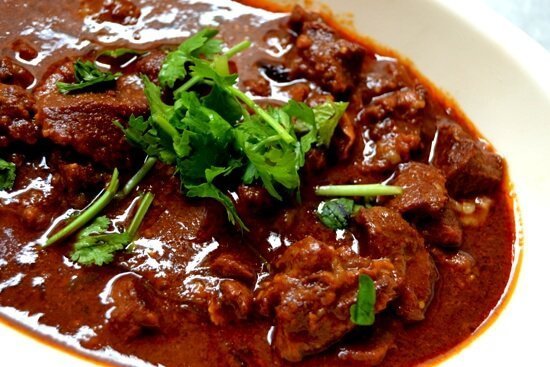 9. Kerala House
3, Jantar Mantar Road
Cost for 2 – Rs. 350
Most recommended – Beef Fry 
You should reach this place by 1 pm if you plan on eating lunch because of the rush that starts at the lunch hour. Seating is limited but the food more than makes up for the trouble. Priced at Rs.50, the Thali is a steal. Dig into rice, rasam, sambhar, papad but save some space for their flaky, soft Malabar parotta and Beef Fry or rich Beef Curry which will make you savour every mouthful.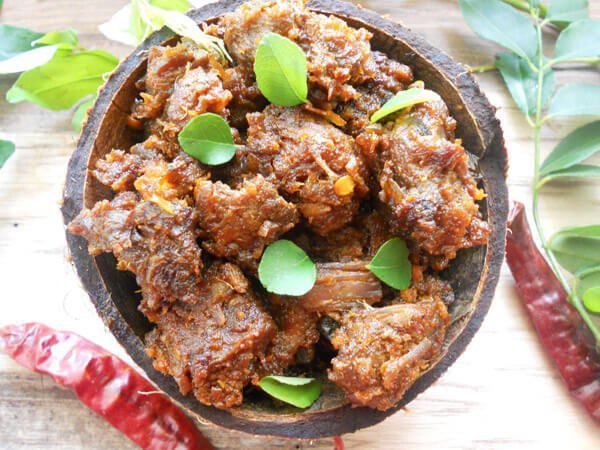 10. Tamil Nadu House
Opposite Chanakya Theatre, Chanakyapuri
Cost for 2 – Rs. 600
Most recommended – Chicken Biryani
Apart from the delicious idlis, dosas and upmas, try the spicy Chettinad cuisine here. Spicy Chicken Chettinad with aromatic gravy and the thin Malabar parotta will have you taking seconds. Don't miss out on the Chicken Chettinad biryani made of fragrant basmati, spiced chicken and spices. We don't have to tell you to savour their filter coffee in the end.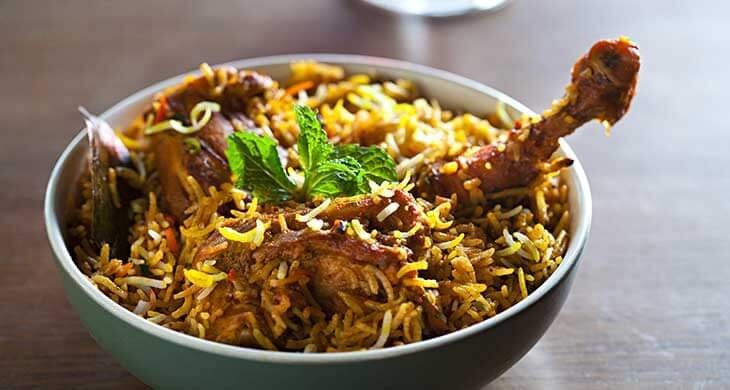 11. Goa Niwas
Behind Akbar Bhawan, Chanakyapuri
Cost for 2 – Rs. 500
Most recommended – Butter Garlic Prawn
If you need a spot of Goa to break the everyday monotony, Goa Niwas's 'Viva O Viva' is the place for you this weekend. With cheerful green and yellow tablecloths and a whiteboard with the day's specials written on it, you'll feel like you're at the holiday destination. The Butter Garlic Prawn and the Prawn Peri Peri are droolworthy. Use the soft pao to mop up the gravy. The Pork and Crab Xacuti are specialties and don't miss out on their chocolate pudding no matter how full you are.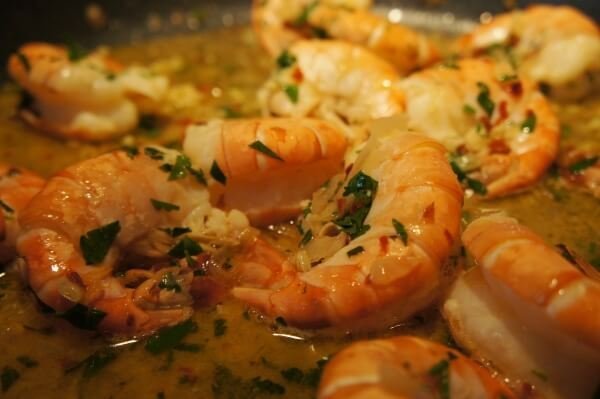 12. Maharashtra Sadan
Behind Baroda House, Kasturbha Gandhi Marg, Near India Gate
Cost for 2 – Rs. 300
Most recommended – Mutton Kolhapuri
There's so much variety at Maharashtra Sadan that you'll have to make a mental note to come back and try the rest of the food. Western Maharashtra Thali, Vidharva Thali, Khandeshi Thali, Marathwada Thali and Parsi Thali are some of the Thalis you can pick from for a full blown meal. There are Maharashtran specialties like Nariyal beans, Pooran Polli which you can savour and gorge on Mutton Kolhapuri. There's Shrikhand waiting for you after the meal.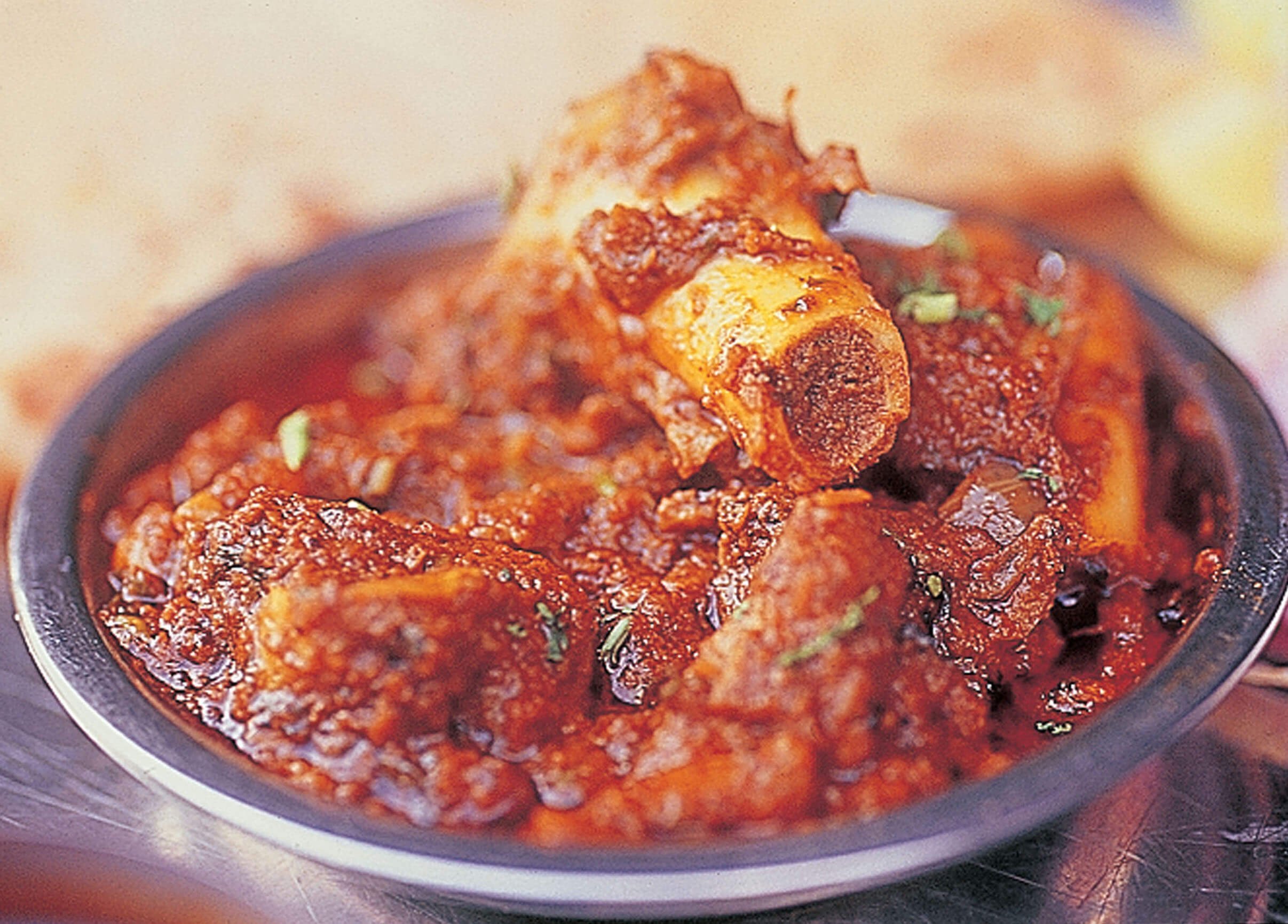 13. Mizoram House
Pandit Uma Shankar Dixit Marg, Chanakyapuri
Cost for 2 – Rs. 300
Most recommended – Bai
If you want traditional Mizo food, you should head here for lunch. There's Bai, a dish made out of an assortment of boiled vegetables and Mizo curries with succulent pieces of pork and fish with bamboo shoots.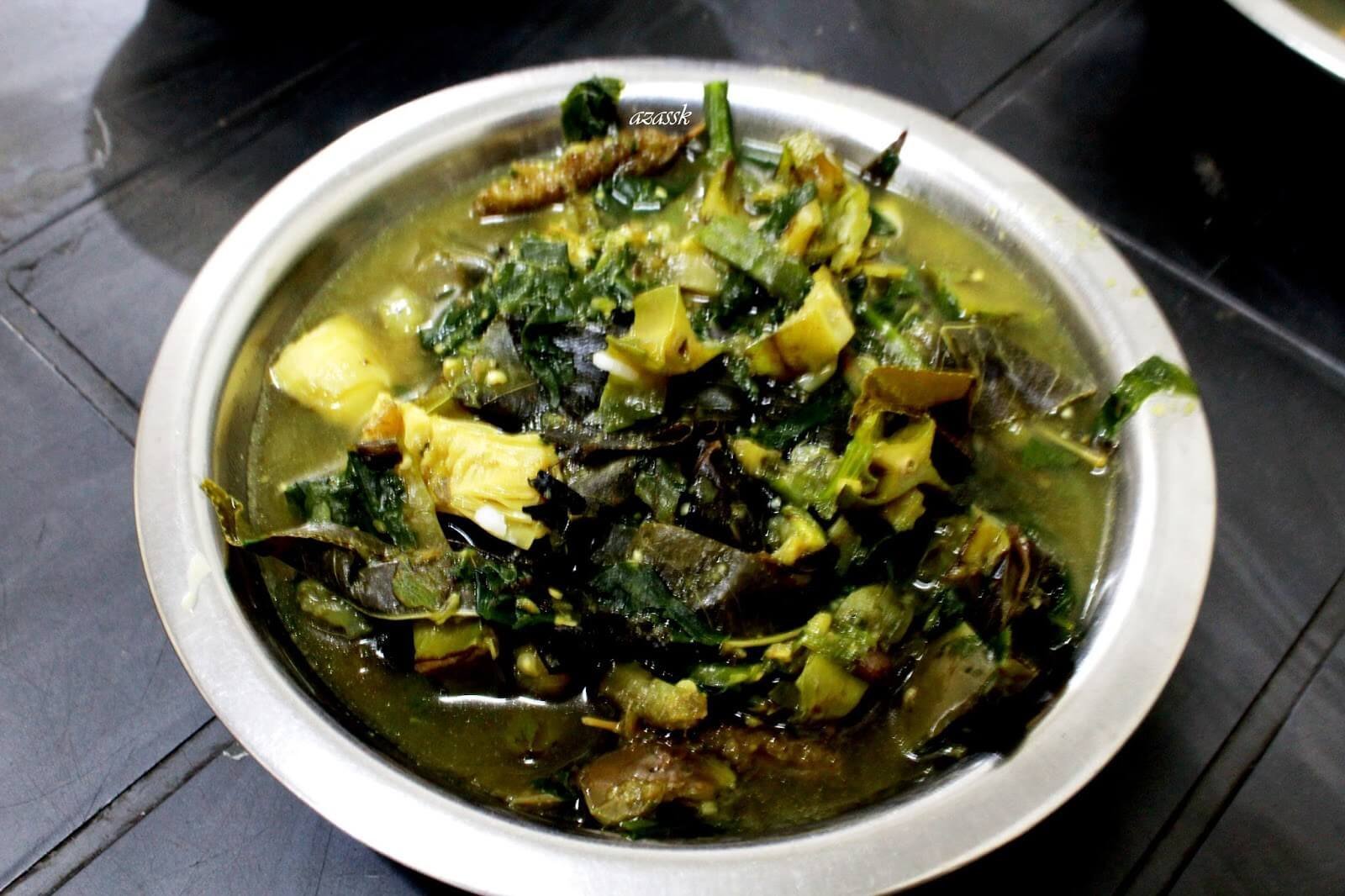 14. Meghalaya House
9 Aurangzeb House
Cost for 2 – Rs. 350
Meghalaya House has a large variety of Khasi dishes. Their Khasi style pork is to die for, and you can't miss out on the rich Khasi Pulao and Doh Khlei. Other famous dishes are Chicken Khar and Fish Khar. They also have Chinese dishes if you prefer that.