Tight budget, dad hasn't sent some SOS money yet or end of the month karhki – whatever be the case, sometimes all that can save our growling hunger pangs and an empty stomach is a cheap and delish meal that you can savour without burning a hole in your pocket.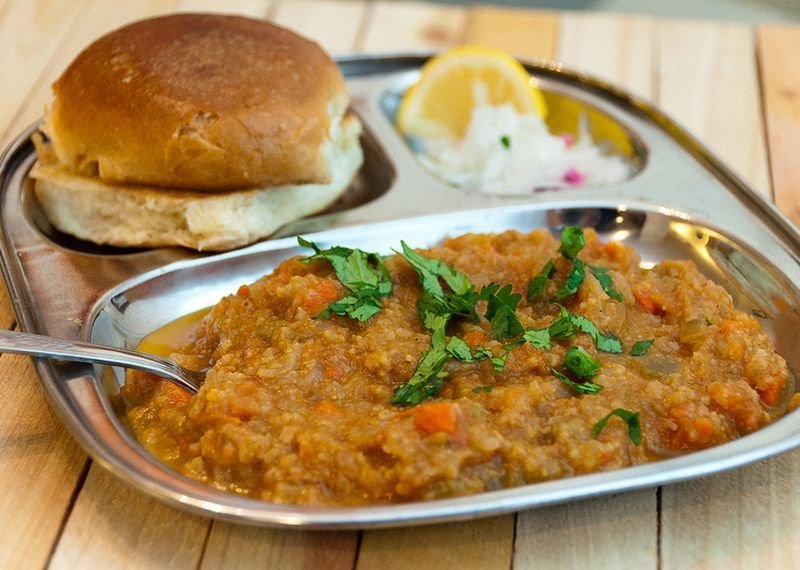 So, for all those times, here are 15 places in Delhi that offer amazing delicacies that you can enjoy for as less as 50 bucks! 
1. Seekh Kebabs at Babu Bhai Kebab Wale, Jama Masjid
This is so unbelievable, but imagine having spicy seekh kebab for ₹ 10 per piece. Say whaaaaaaa!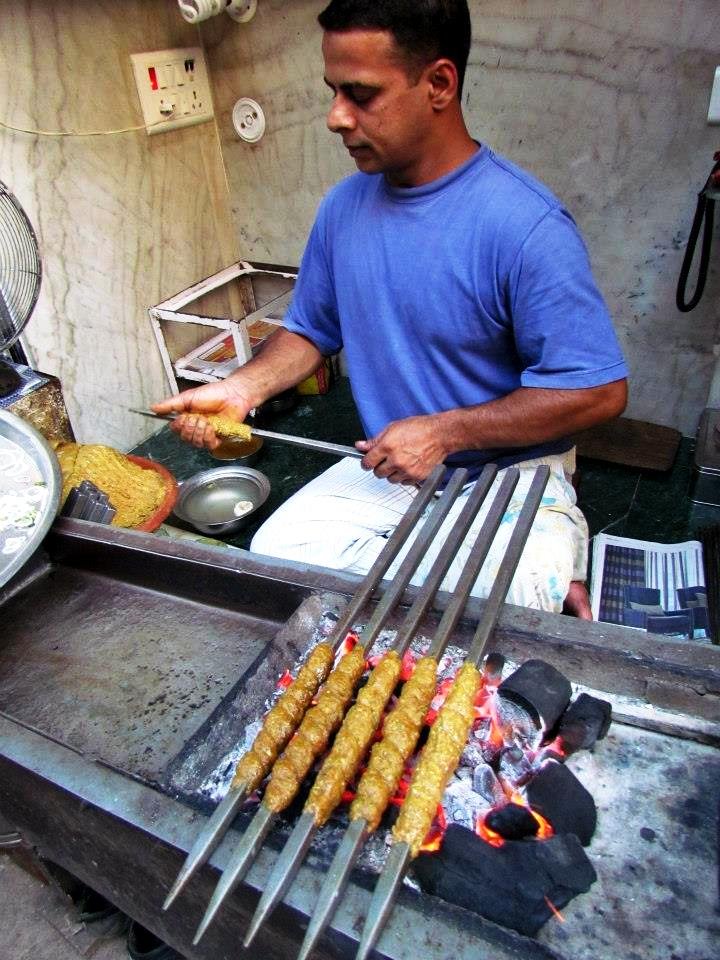 2.  Ram Ladoo in Lajpat Nagar Market 
Succulent daal ladoos for just ₹40 will fill your tummy quite well!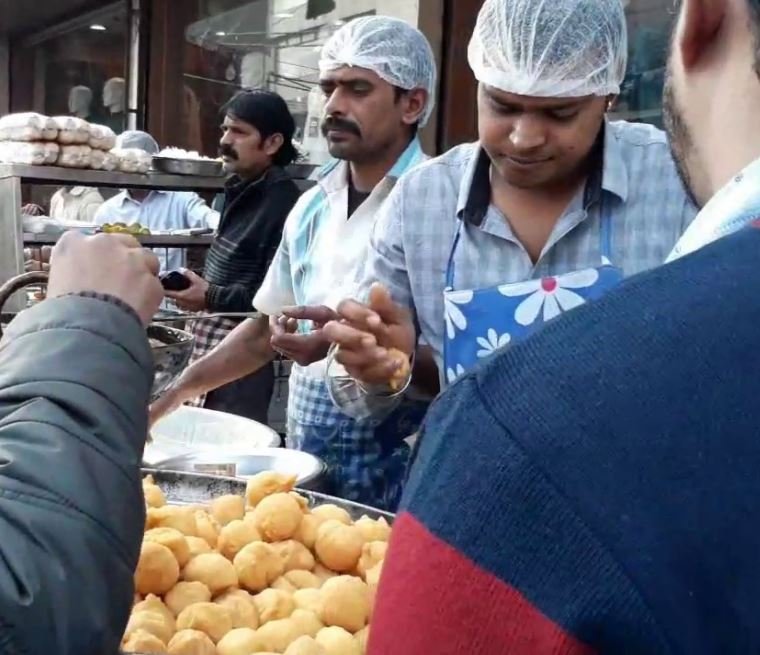 3. Paneer Kulcha at Supreme Bakery, RK Puram
This is for 20 bucks but that is not the only good thing about this. They have a host of amazing goodies at dirt cheap prices. Seriously, knock yourself out.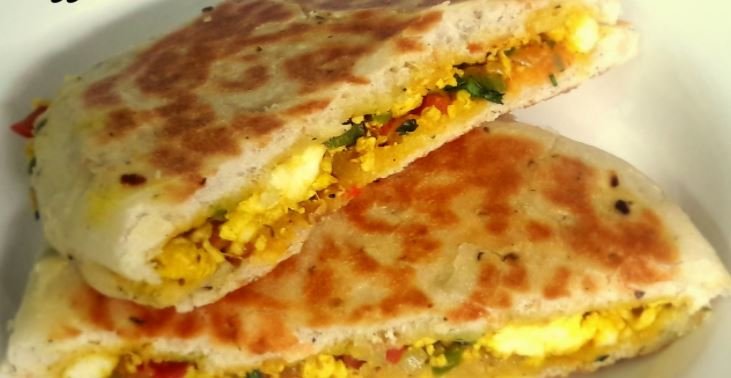 4. Kachori outside Hanuman Mandir, CP
₹20 for two pieces of kachori and some mouthwatering aaloo ki sabzi.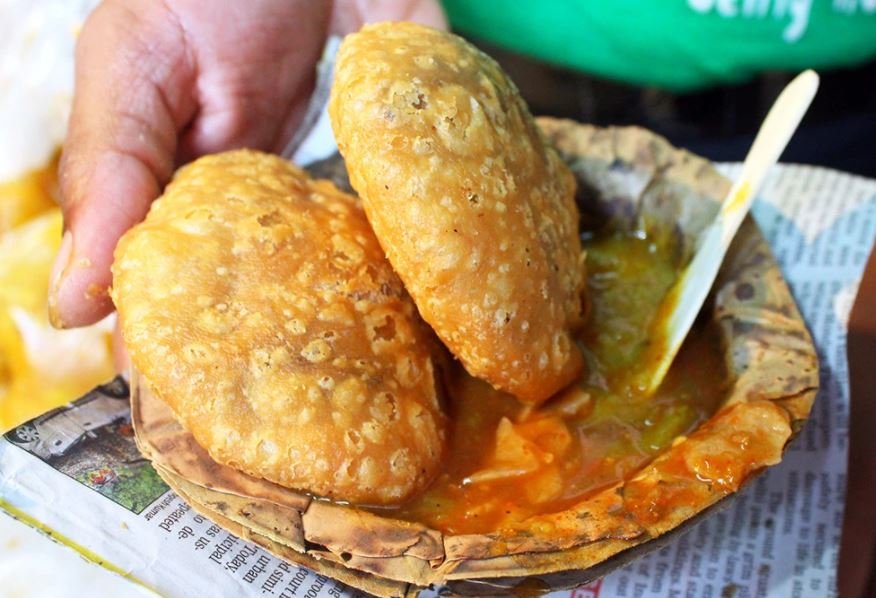 5. Fish Cutlet at Ashirbad, Chittaranjan Park
₹20/piece, this fish cutlet will make you keep coming back.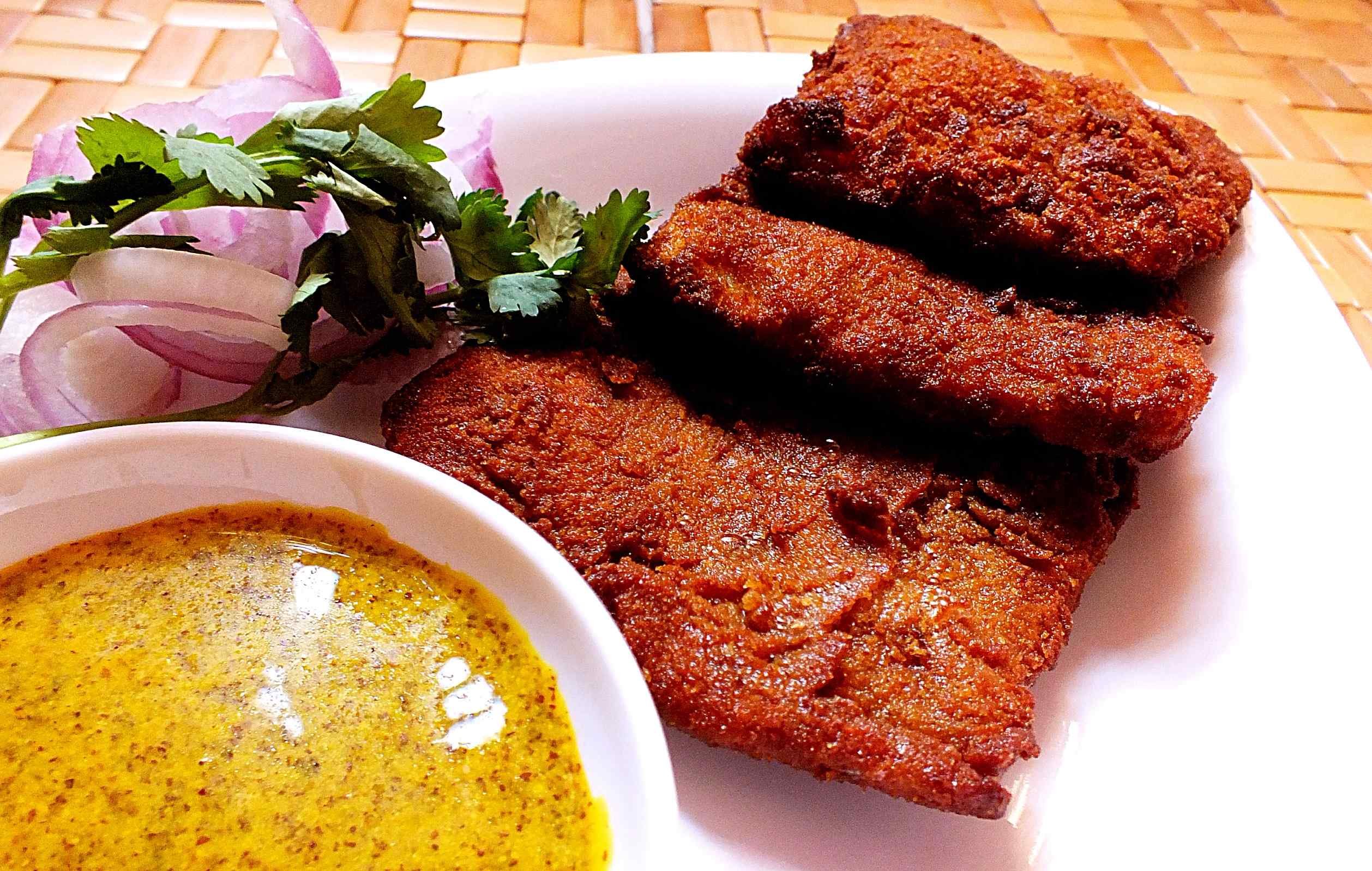 6. Hot Coffee at Depauls, Janpath 
Although everyone goes here for their cold coffee, their hot coffee is pretty damn good too! All for 50 bucks.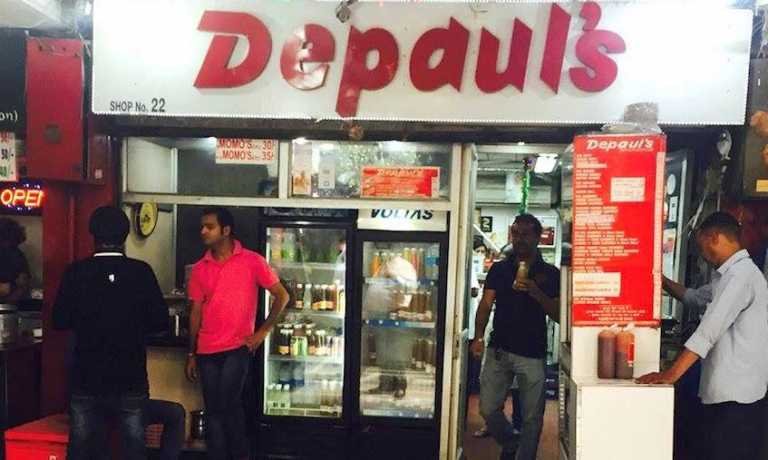 7. Pakodas at Khandani Pakora,  Nauroji Nagar
Famous, fabulous, and filling – pair this meal with a hot cuppa chai and you are sorted. Price of pakoda a piece starts from ₹15.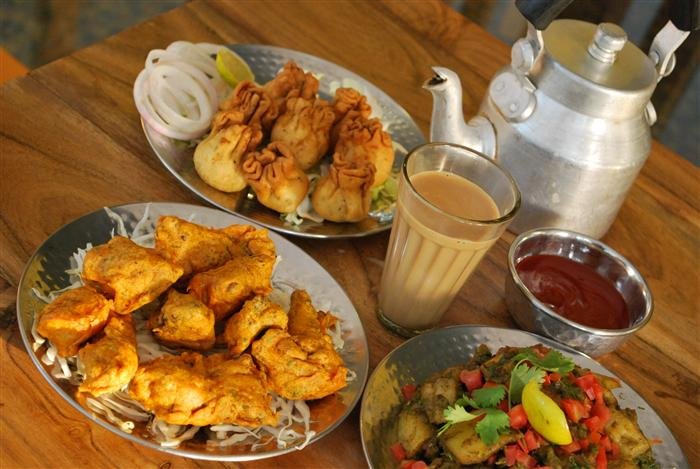 8. Aloo Pyaaz Paranthas at Hurry's, Noida Sector 16
Forty bucks for a meal that will sort your breakfast, or a lunch and even a dinner. Their chutney is amazing.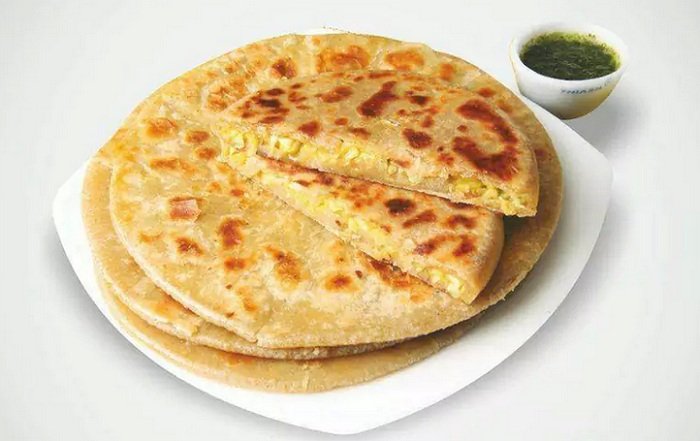 9. Momos at Dolma Aunty's, Amar Colony Market
Eight pieces of tasty AF momos for just ₹50, right here lads and ladies! The chutney is going to make you lick your fingers.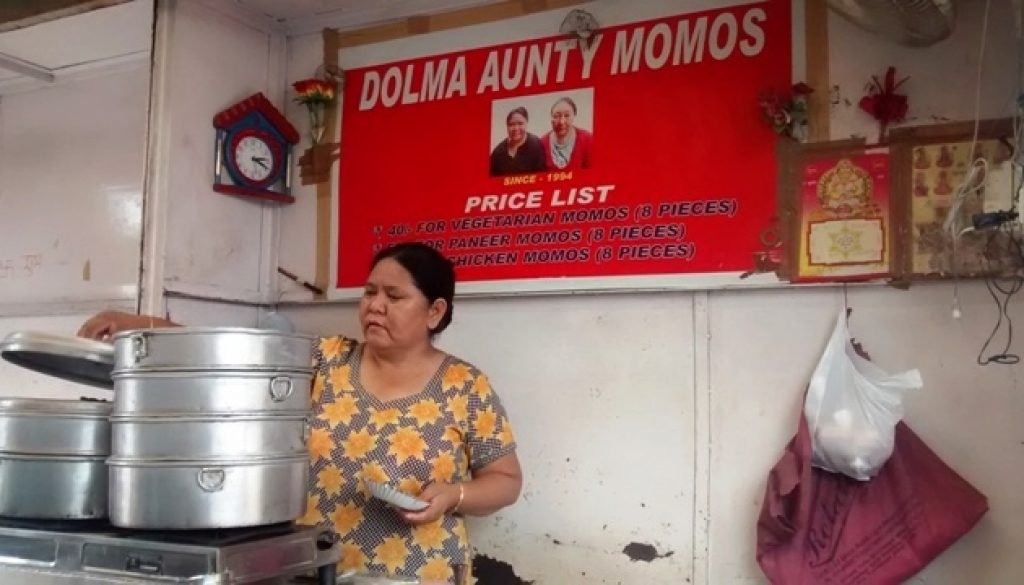 10. Maggi at Tom Uncle Maggi Point, North Campus
They have a variety of Maggi options for you to go cray over, starting at ₹40.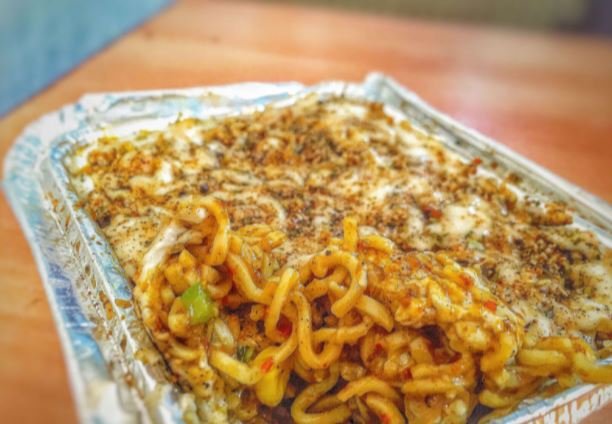 11. Ghugni in CR Park 
₹20 for this bowl of fresh chillies, onions mixed with dried peas. Bongs swear by it.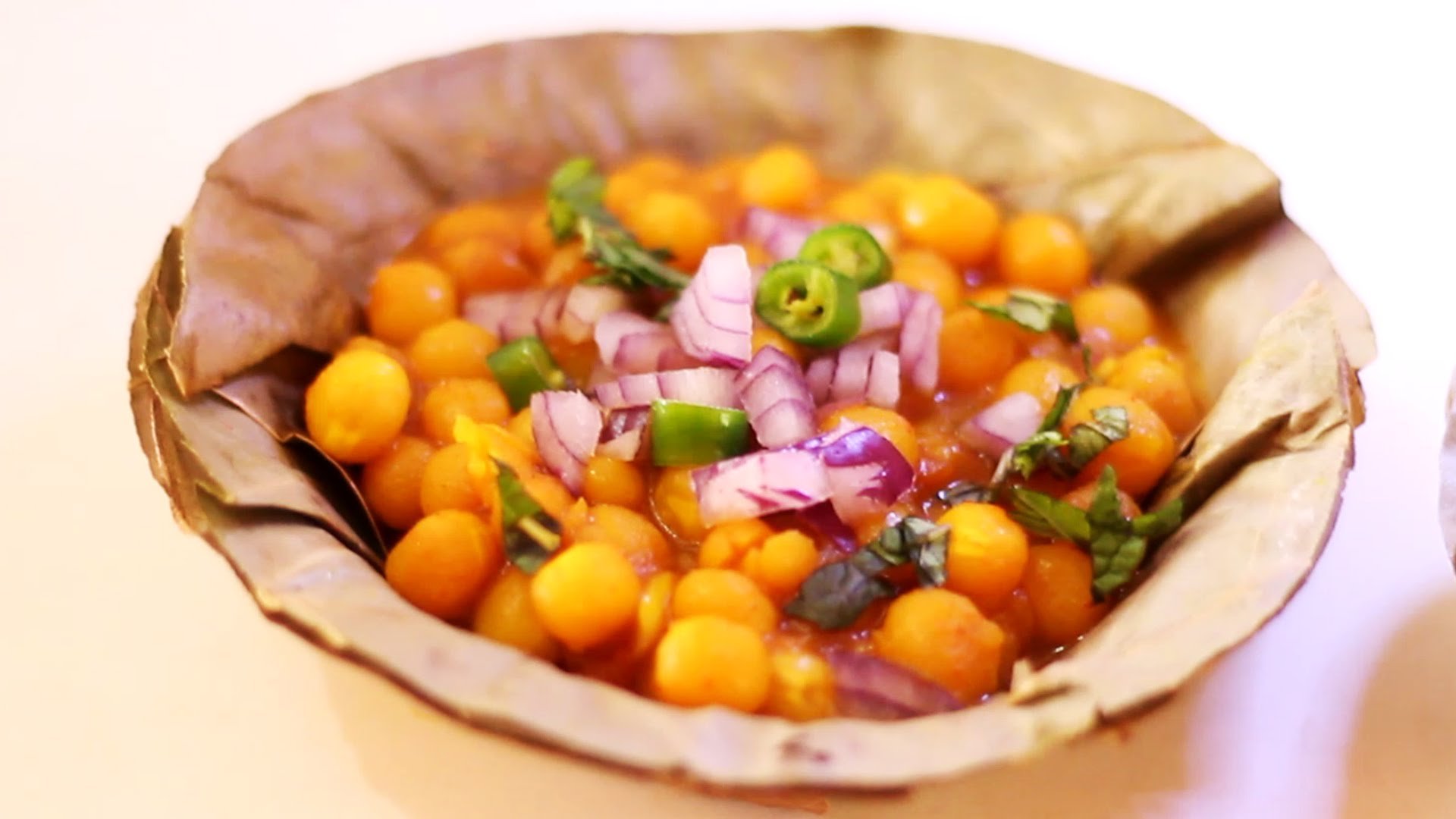 12. Chole Kulche at Shyam Chole Kulche Waley in Lajpat Nagar Market
This guy has been selling the best, yummiest choley kulche for a while now and that's gotten him quite famous. He sits next to the main park in the market and sells a plate for ₹40.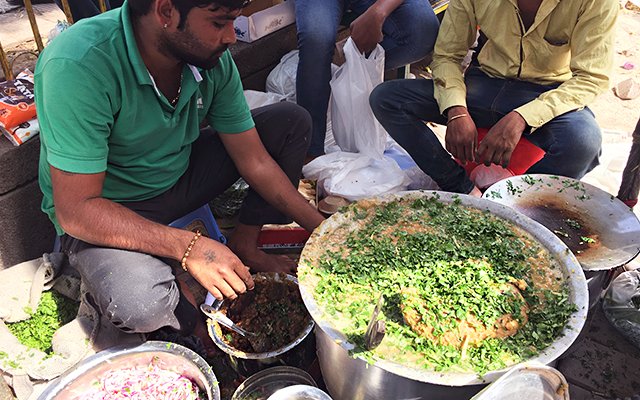 13. La Ping in Majnu Ka Tila
Among the many amazing dishes you can savour when in Majnu Ka Tila, these cold jelly noodles are a must try!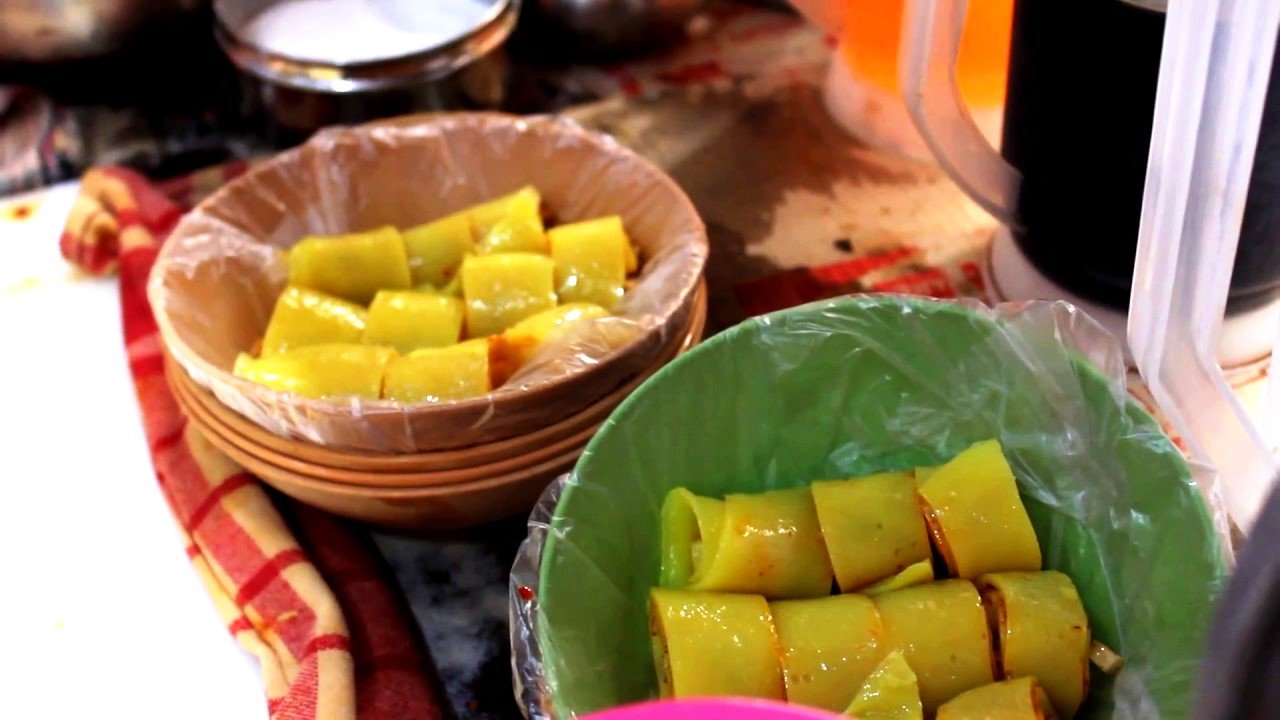 14. Gol Gappe at Sharma Chaat Bhandar, Amar Colony
Been here for ages and yet people can't get enough of this place. Also try their aaloo chaat. And bhalla paapdi. And tikki.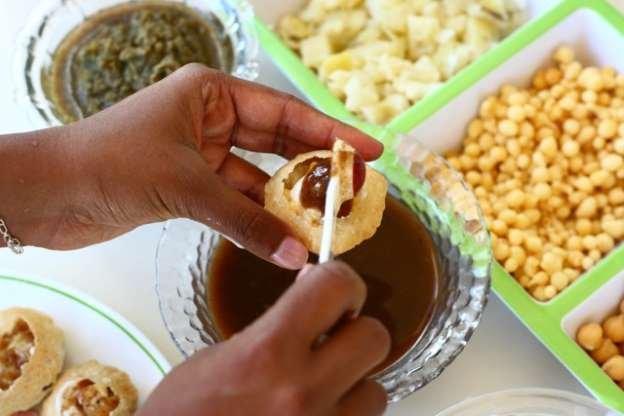 15. Samosa from Kumar Samose Wala, Karampura
You will be baffled by the variety of samosas these guys serve. From mughlai samosa to spicy mushroom samosa to tandoori paneer samosa, all for ₹25 per piece.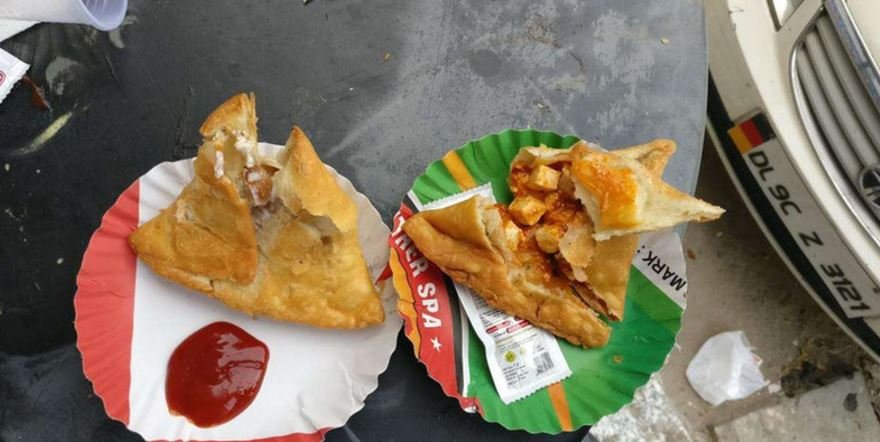 You are welcome.