Let's appreciate the tiny morsels of chocolate that make any dessert even better. On that note, here are 10 easy-to-make chocolate chip recipes that you can whip up at home, if you want to try your hand at making appetizing desserts.

1. Chocolate Chip Pancakes
You'll need flour, cinnamon, sugar, baking powder and chocolate chips to make these delicious pancakes. You can prepare this dessert in just 15 minutes and they are easy-to-make and scrumptious. You can have it for breakfast or make some for your guests.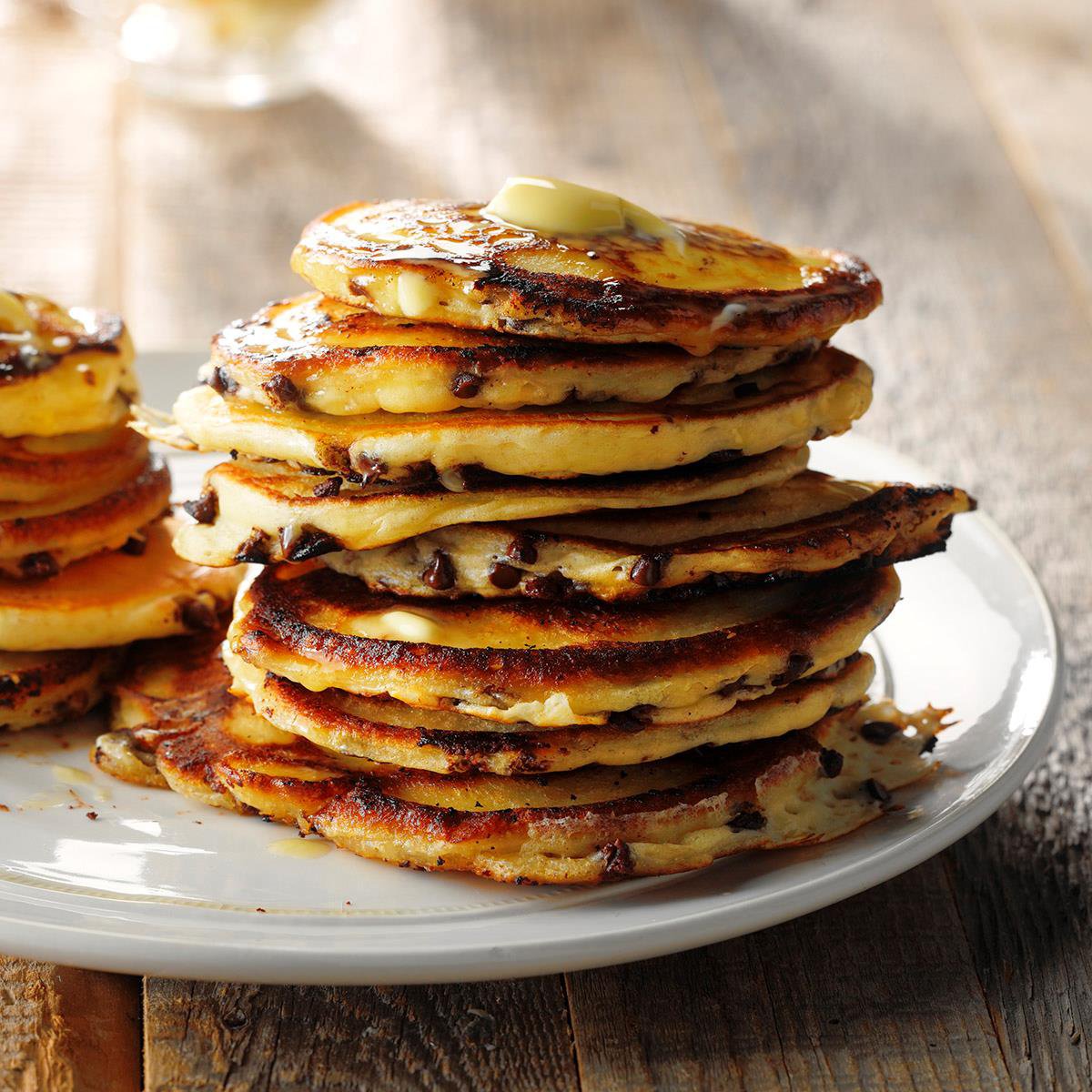 2. Bakery-Style Chocolate Chip Muffins
These muffins are big, moist, fluffy and filled with chocolate chips. They are made with sour cream and buttermilk for the softest texture and they are perfect to have as a healthy snack to kill hunger pangs. You can make this treat for breakfast or you can simply have it as a sweet dish.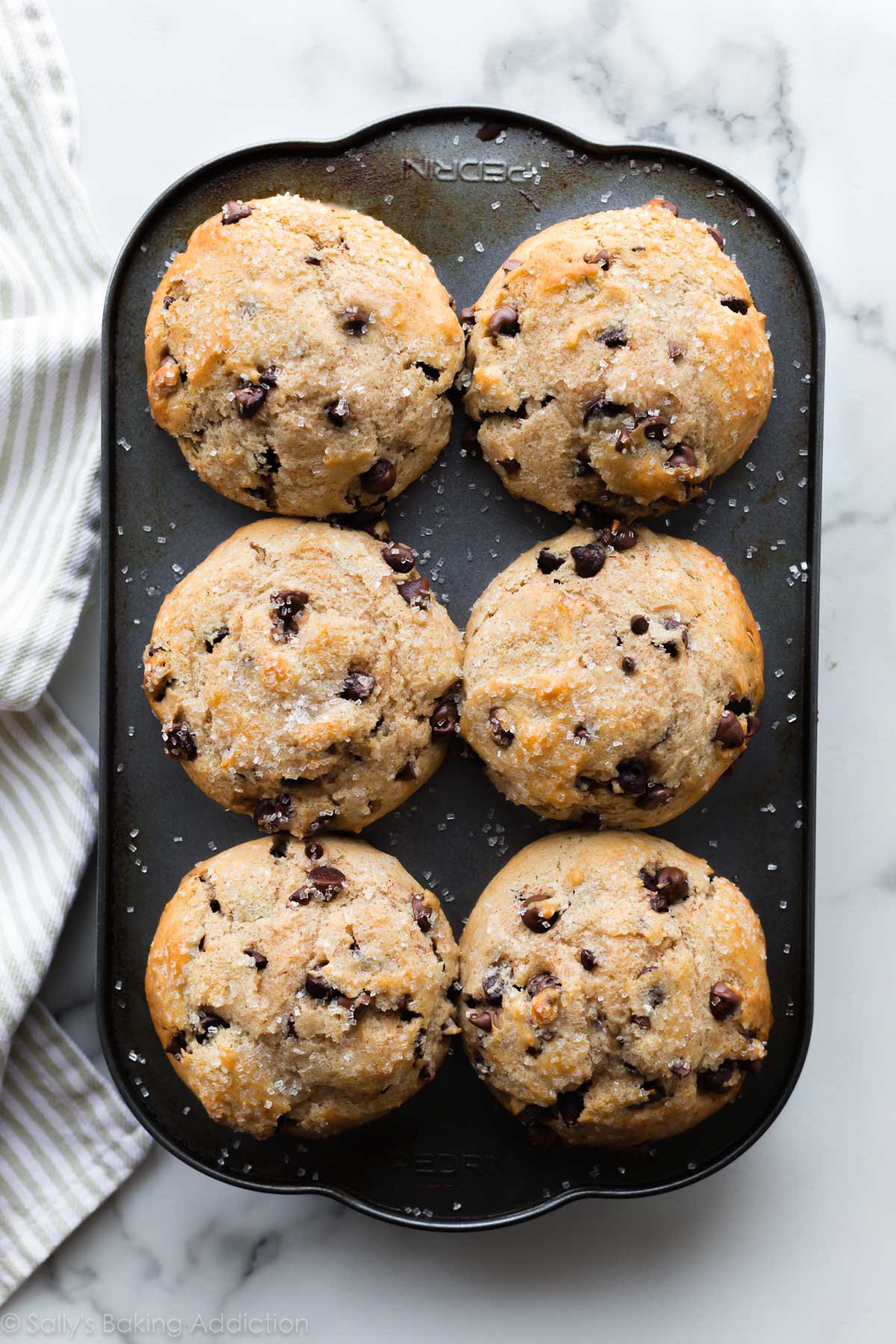 3. Chocolate Chip Cookie Tart with Chocolate Ganache 
Mix bittersweet chocolate, vanilla extract, sugar and heavy cream together to make yourself chocolate chip cookie tarts. It is creamy, crunchy, soft and silky so, make this treat if you are madly in love with chocolate.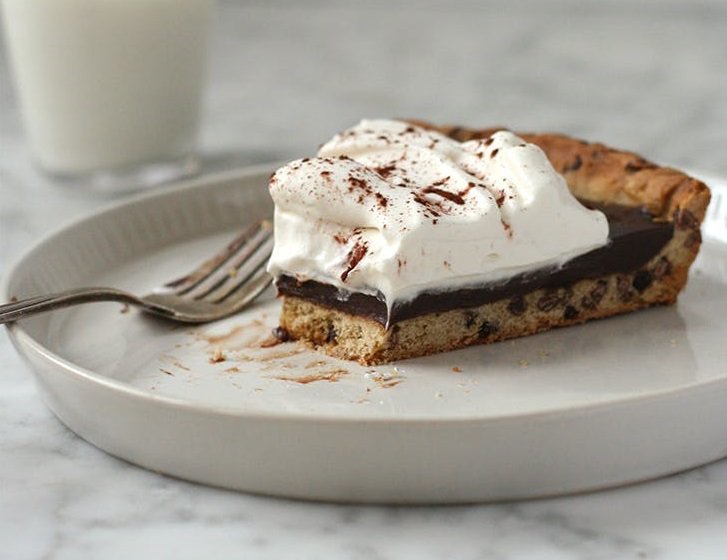 4. Chocolate Chip Brownie Cheesecake
If you are a chocolate chip lover, this chocolate chip brownie cheesecake is what you need to make, to please your taste buds. You'll need brownies, cream cheese, condensed milk and vanilla extract to make this mouth-watering sweet dish. It is quiet easy-to-make and it can be prepared in only 30 minutes. This flavoursome treat is surely going to be a hit among your guests.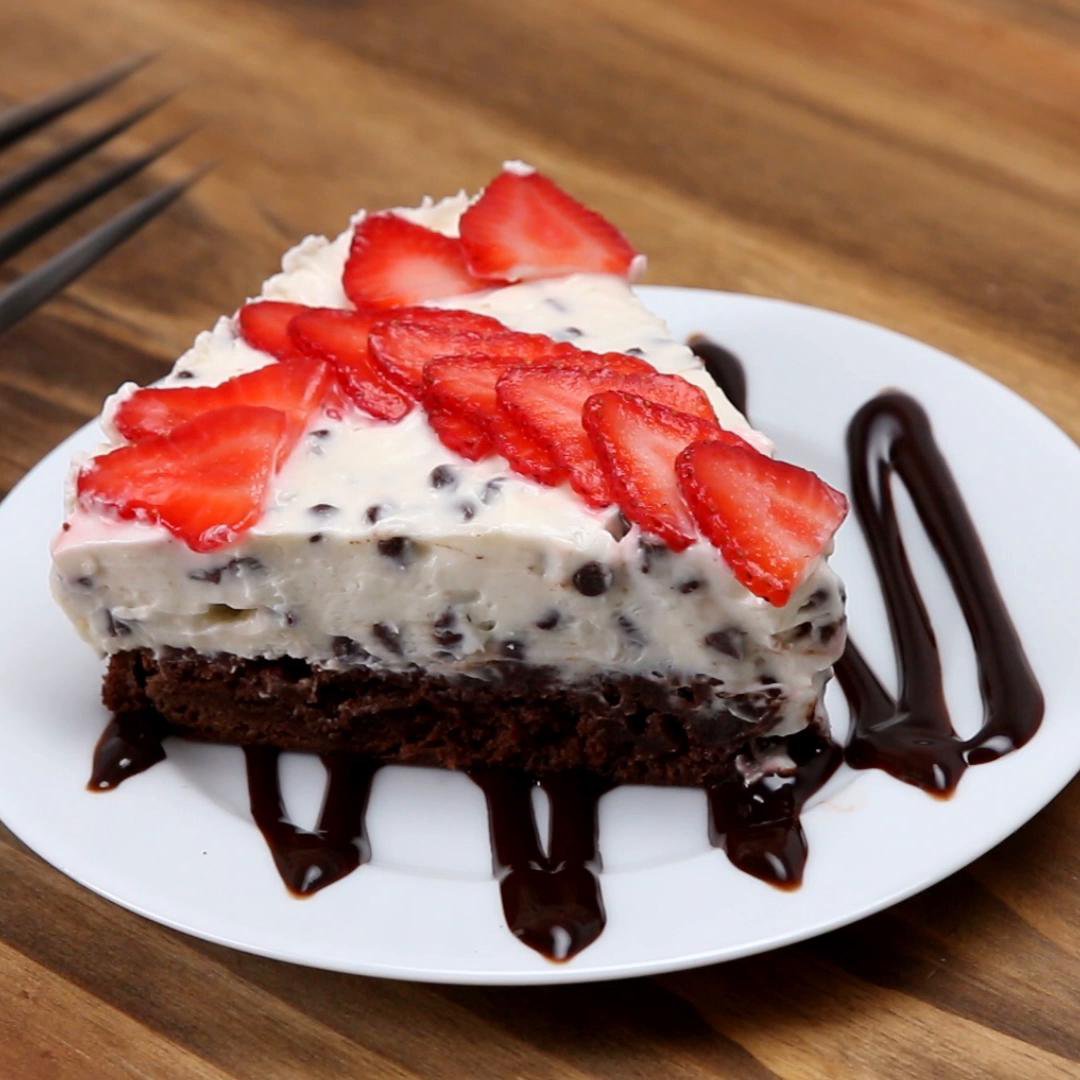 5. Chocolate Chip Cookie Cake with Chocolate Fudge Frosting
This palatable sweet dish is made with cornstarch, baking soda, butter, brown sugar, egg yolk, vanilla extract and chocolate chips. The fudge frosting is irresistibly tasty and the cookies are crunchy and crispy. The recipe is simple and it takes only 35 minutes to prepare. This treat will definitely satisfy your sweet-tooth.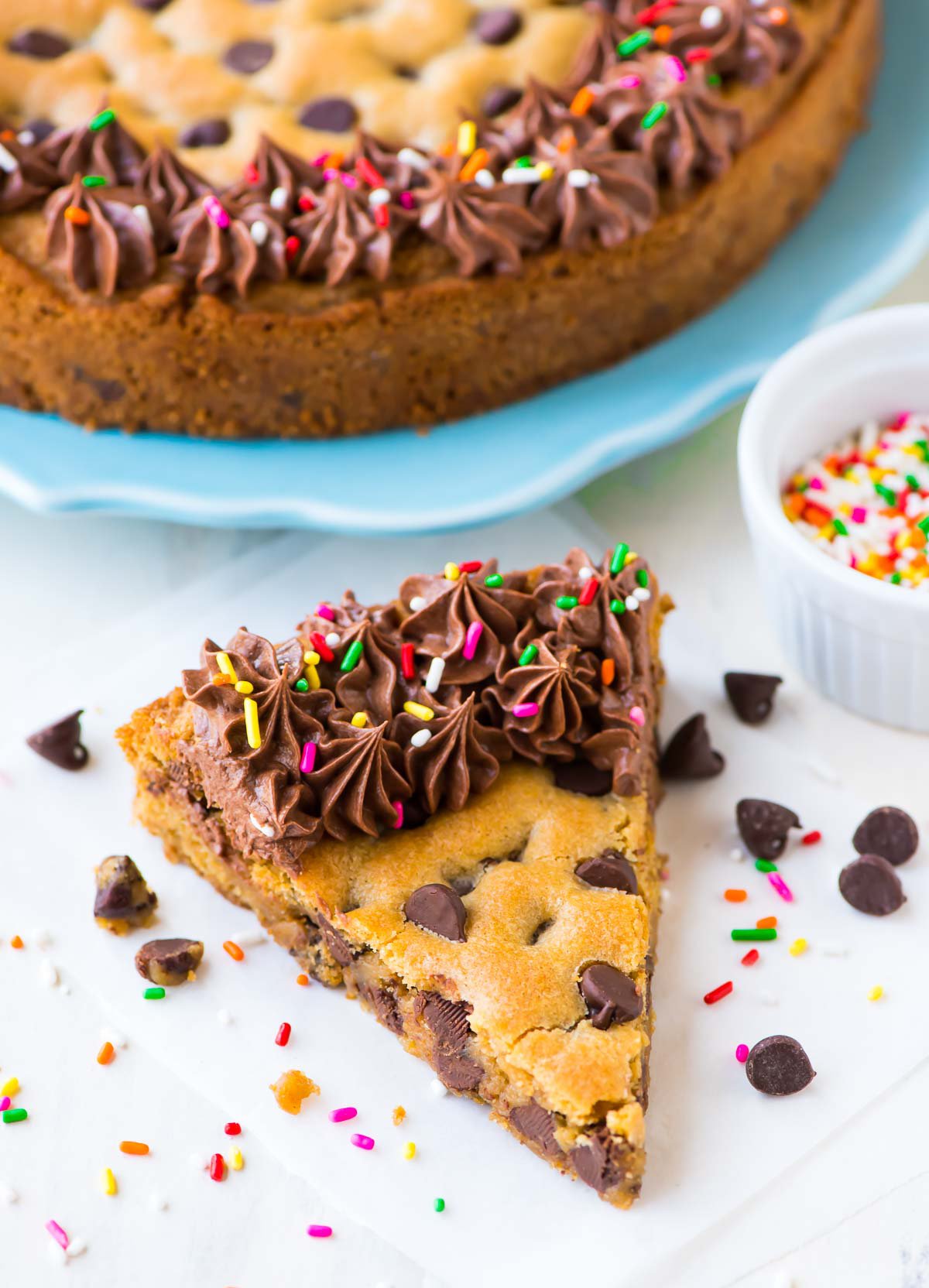 6. Chocolate Chip Blondies 
If you love the flavour of classic cookies, you'll certainly enjoy having these delectable chocolate chip bars. It can be whipped up in a jiffy, it tastes wonderful and it is crunchy and chocolaty at the same time. This treat is perfect for occasions when you need a snack in a jiffy.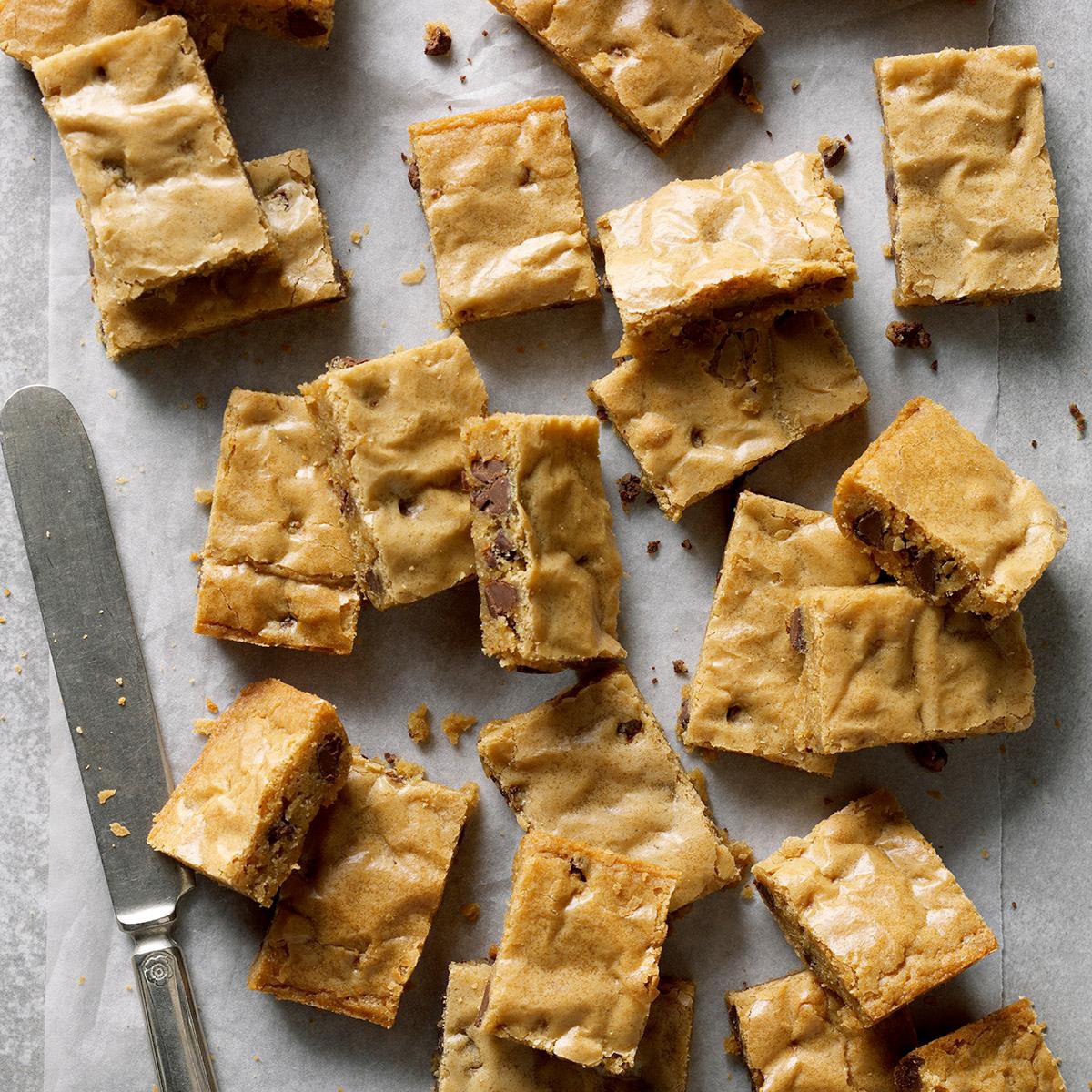 7. Chocolate Chip Mint Greek Yogurt Pops
Make yourself mint greek yogurt pops if you want to have a healthy, chocolaty treat. This sweet dish is packed with low-fat, high protein greek yogurt and milk. These popsicles will surely keep you cool all summer long.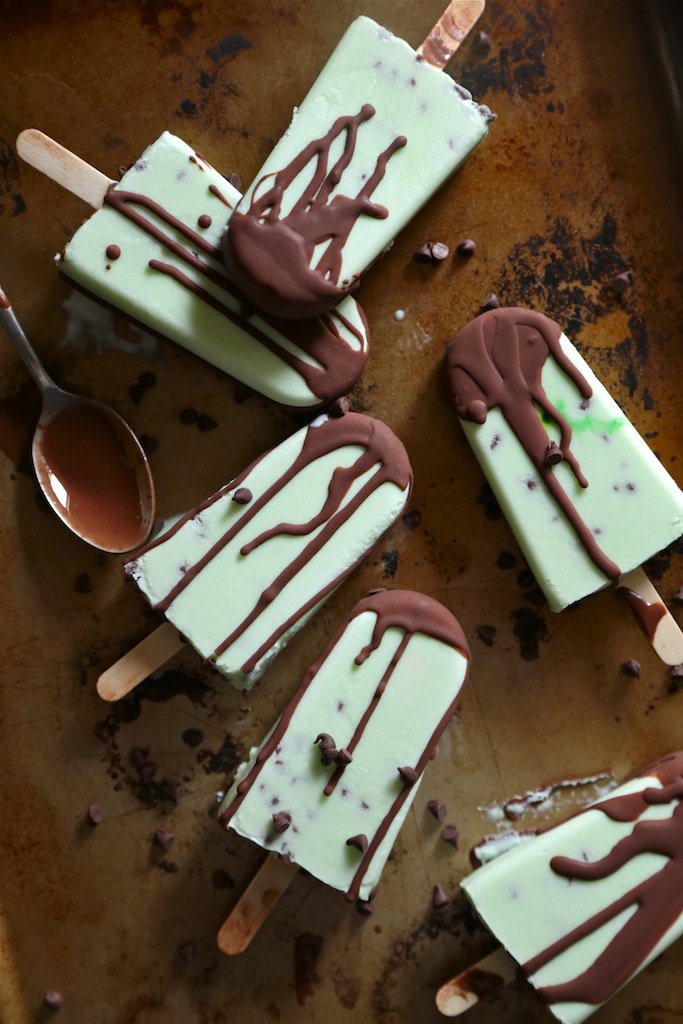 8. Chocolate Chip Cookie Dough Truffles
If you are scared of making desserts because you're afraid that you might mess it up, this recipe is for you. It is simple to make and totally worth it. It is made with butter, vanilla extract, brown sugar, flour, condensed milk and chocolate chips. It takes about one hour to make this recipe but, it is absolutely delicious. It is a healthy, filling and appetizing treat that you can never have enough of.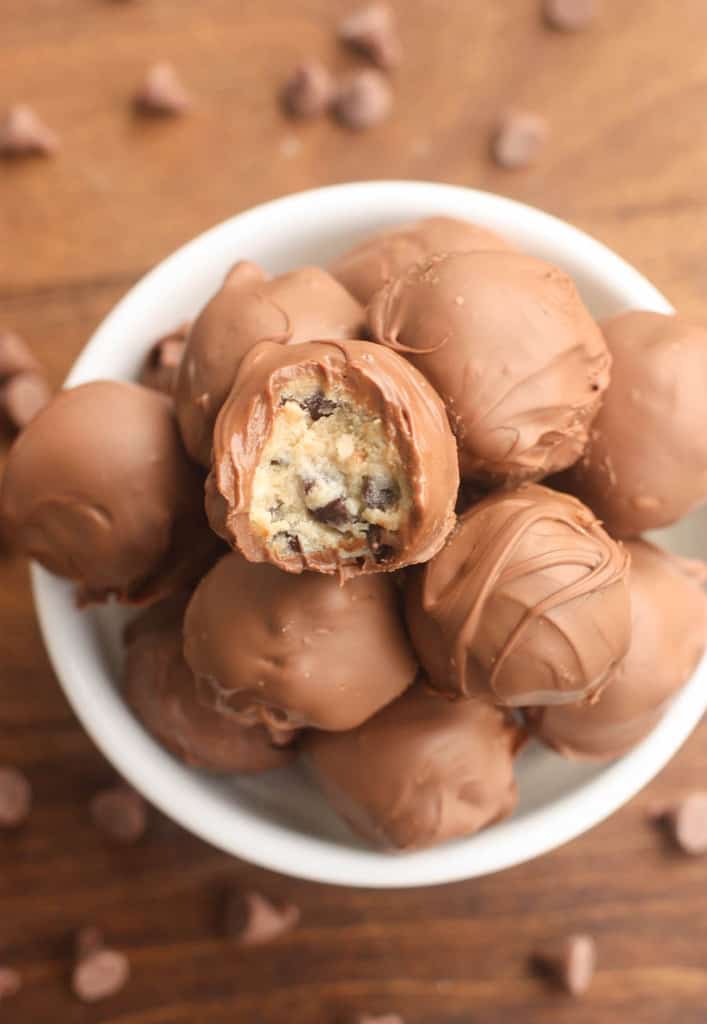 9. Espresso Chocolate Chip Ice Cream
Chocolate chip ice cream is a classic dessert that you can never get enough of. To make this dessert, you'll need heavy cream, condensed milk, espresso powder and mini chocolate chips. It is easy to make and it takes only 5 minutes to prepare. Chocolate chips add extra sweetness and texture to coffee-flavored ice cream.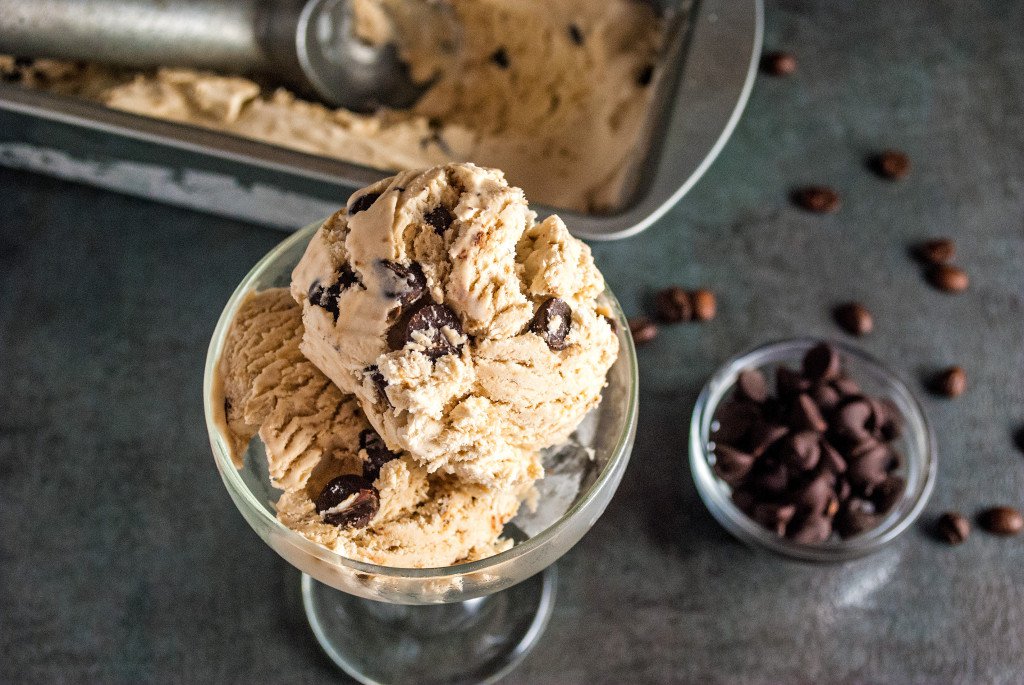 10. Chocolate Chip Cookie Cheesecake Parfait
If you don't want to get into the hassle of baking something, this dessert is for you. You'll need melted butter, cream cheese, brown sugar, vanilla extract and mini chocolate chips to make this scrumptious treat. This is the perfect recipe to hang on to for summer. Garnish this simple, no-bake dessert with a crunchy chocolate chip cookie.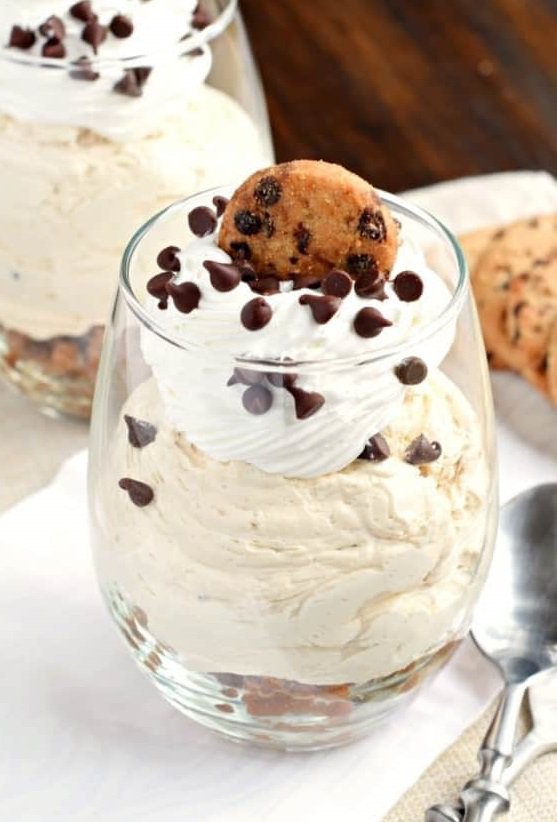 Okay bye. I am going to make myself a treat now. What about you?