As North-Indians, paranthas are an indispensable part of our meals. We like them so much that we sometimes eat almost 4 to 5 of them even before realizing that we are overeating. But, have you ever thought how many paranthas you can eat to win a challenge?
For the past couple of days, we have been seeing this image on our Facebook timelines. The challenge looks quite enticing and it's a must try for true foodies. But, don't get fooled by it. It's a really tough one.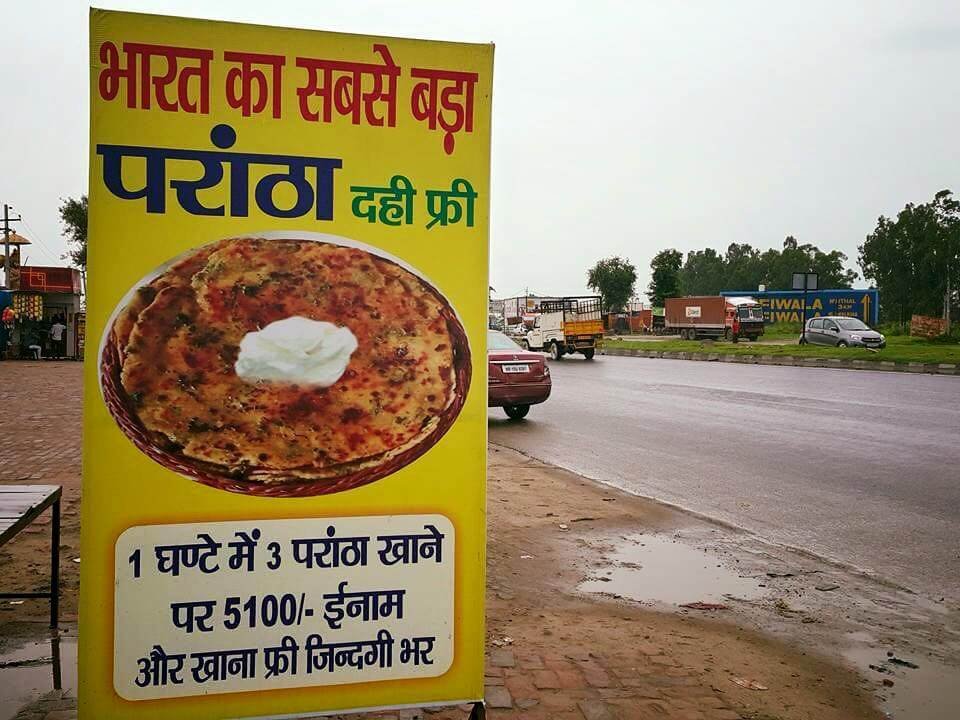 Everyone was wondering what place is this and this was the only reason why people weren't swamping towards this place. Well, worry no more. We finally got a lead.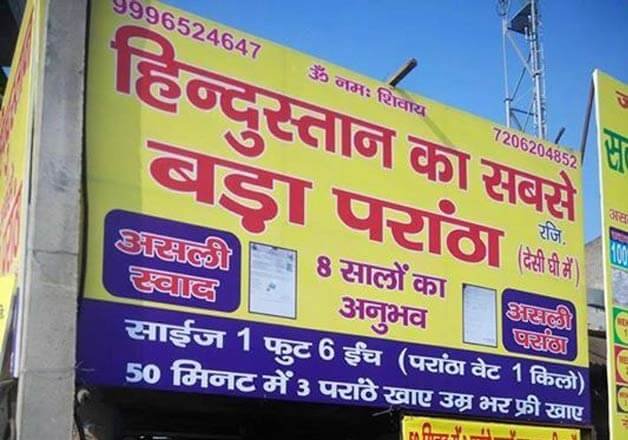 According to an article in Topyaps, this place is called Tapasya Pratha Junction — "Hindustan ka sabse bada pratha". It is located at Delhi bypass, Bus stand road, Rajiv Chowk, Rohtak.
We called them up to confirm the details and yes, the challenge is still on. Wait, where are you going? Just get some context about how tough the challenge actually is!
This parantha is not like any usual meal you have. It is an 18 inch parantha and weighs around 1 Kg. Take a look at their menu: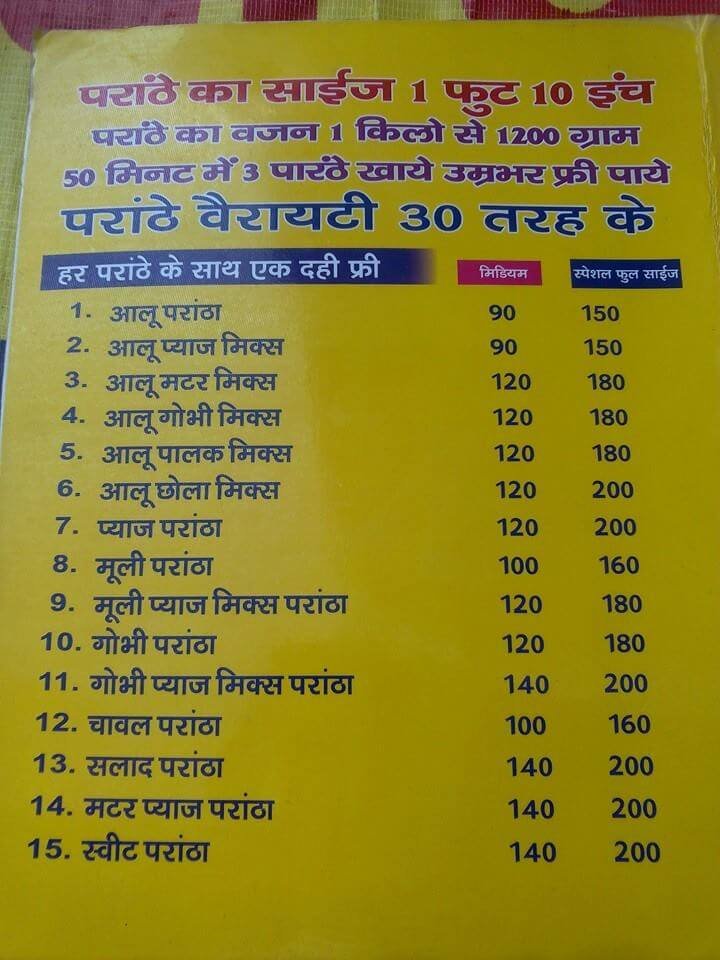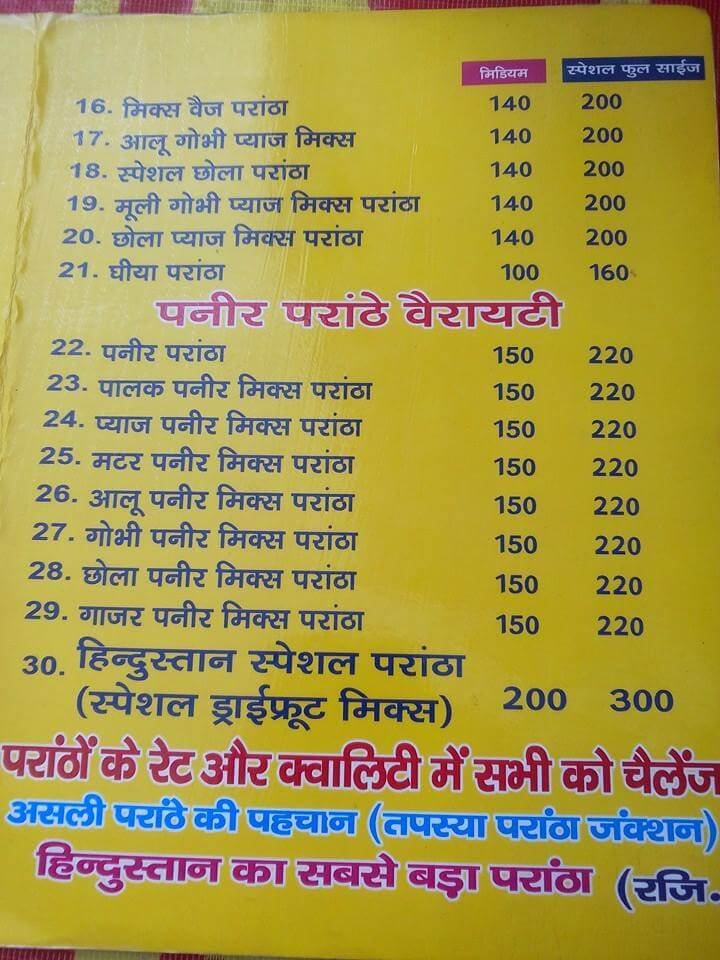 You'll need immense eating talent (or a friend like Joey) to complete the challenge. But yeah, it's worth a shot.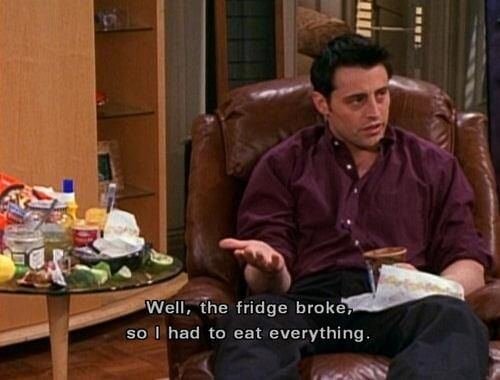 There you go guys, we just gave you new weekend plans.