Salads may not be your preferred meal choice, thanks to the misconception that they're plain boring. 
But, what if we told you there's more to a salad than simply some lettuce, tomatoes and cucumbers? 
And what if these salads tasted like heaven on a plate? Would you still refuse these 19 scrumptious options? 
1. Burrata Cheese Salad
Burrata cheese is a rich source of protein that helps build and repair muscles. It is also an excellent source of calcium which is good for bones and teeth. Plus, there's no discounting the fact that it tastes better than some of the juiciest burgers at a restaurant. No kidding! 
This artisanal Burrata cheese salad, is a specialty at the JW Marriott Aerocity, as part of their Taste Nirvanaah experience. And we've decoded how you can recreate it.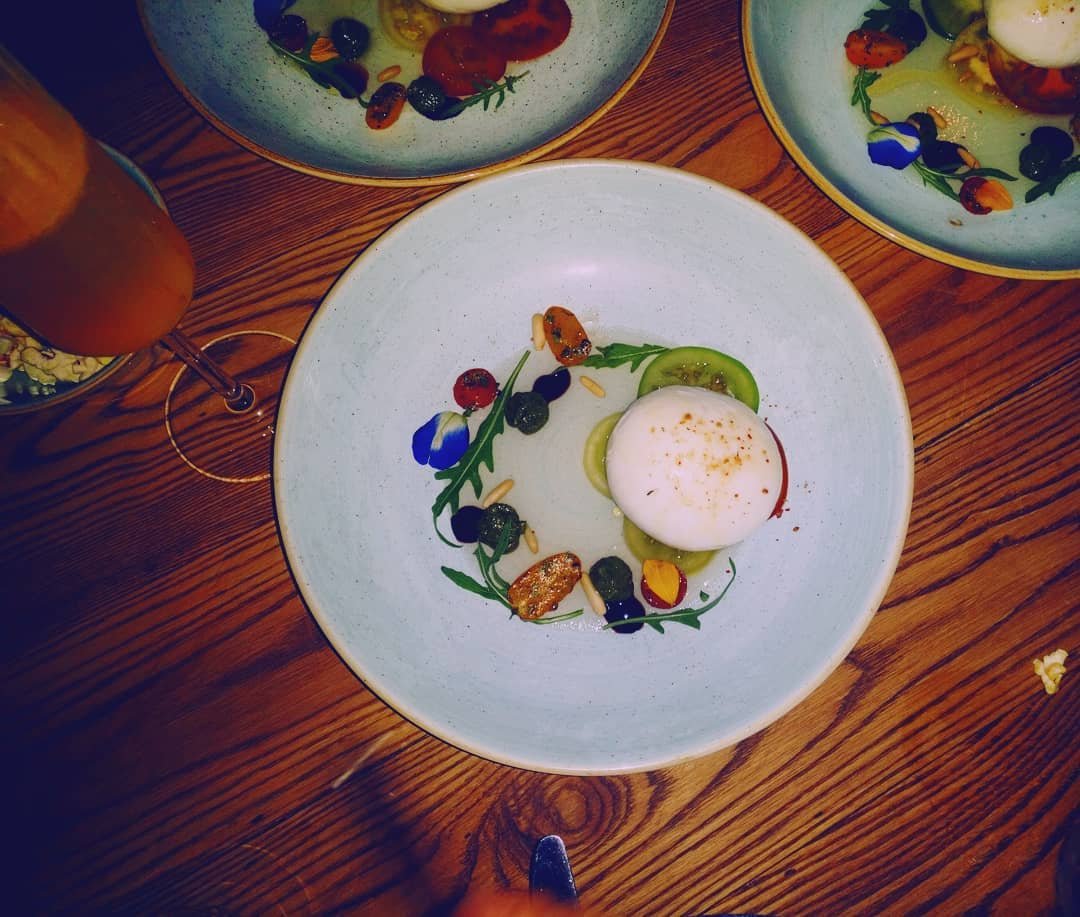 Best suited for:
Preventing cancer and improving bone health. 
Preparation Courtesy: JW Marriott Aerocity New Delhi 
How To: 
Slice the tomatoes and lightly sprinkle salt and pepper. Place the burrata on top of tomatoes, springle some aragula and pine nuts to make it look good. Drizzle on some balsamic reduction, pesto and some extra virgin olive oil.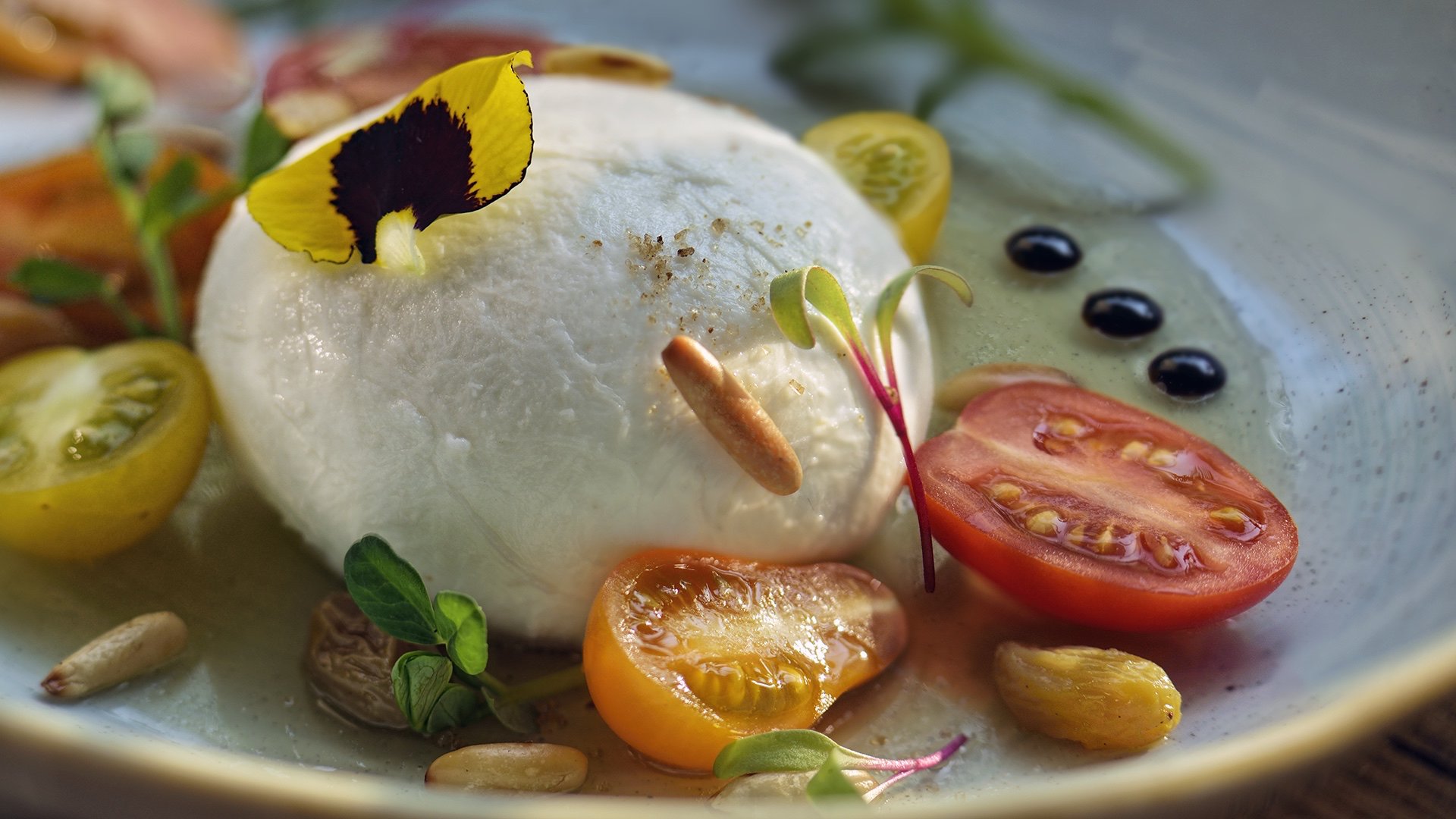 2. Garlic Prawn and Calamari Salad
Prawns are rich in Omega-3 fatty acids which improves cardiovascular circulation while calamari is exceptionally low in fat and calories which will help you maintain your ideal weight much more easily. You got delicious exotic food that doesn't even add to the kilos. What more does one want? 
Best suited for:
Heart disease and weight loss.
Find the recipe here.
3. Pumpkin and Beetroot Salad with Feta cheese
I know, you're thinking pumpkin is boring. But, did you know that a pumpkin and beetroot salad can actually taste better than a chicken caesar salad? The fibre and potassium content in pumpkin are good for heart health. And beetroot stimulates red blood cell production and increases body stamina. Sprinkle some feta cheese for added flavour.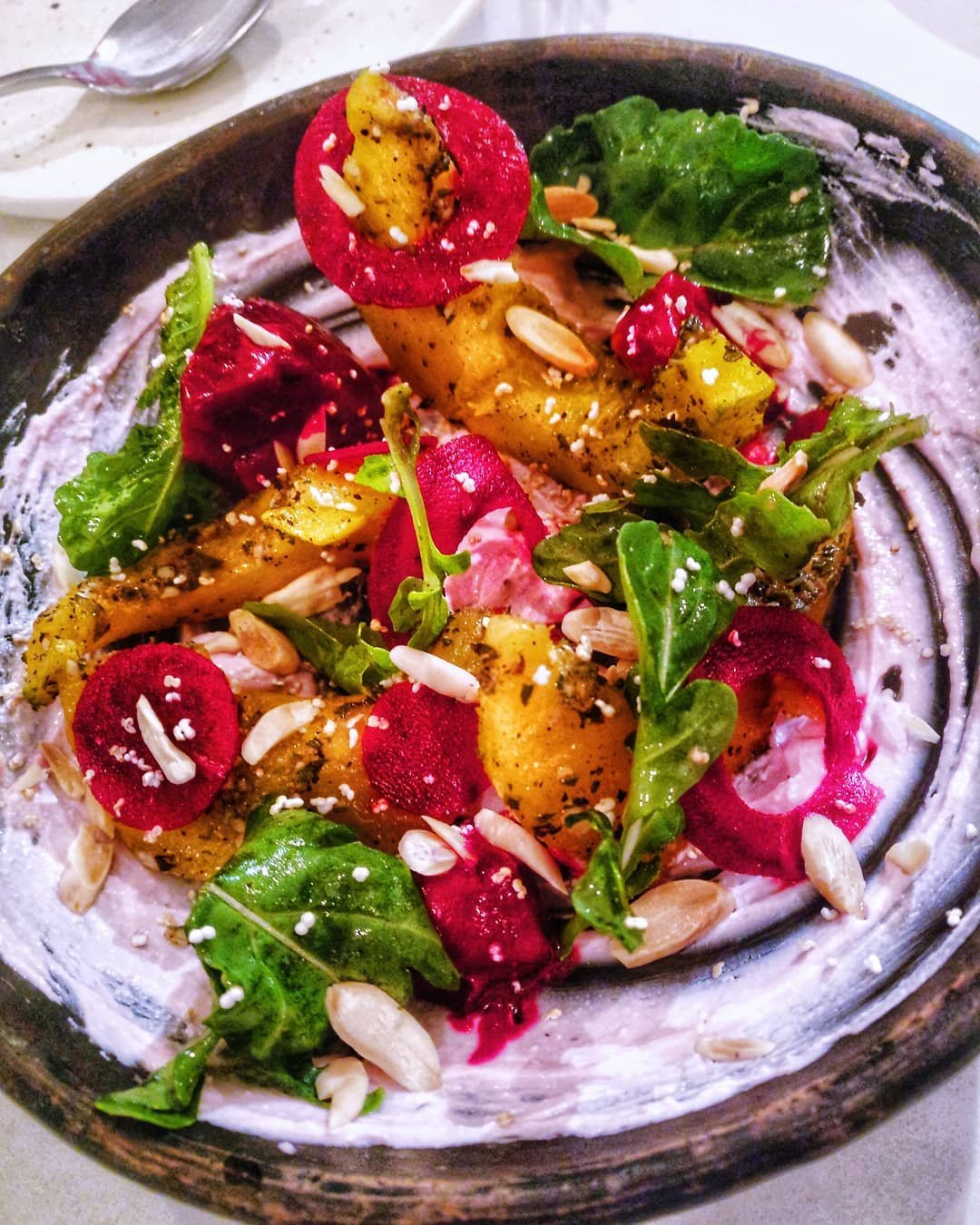 Heart health and blood deficiency.
Find the recipe here.
4. Vietnamese Glass Noodles Salad
Aside from the fact that glass noodles are the cool new food trend to explore, the food item happens to be an excellent source of starch which boosts the energy levels of your body. The other vegetables in this salad provide essential nutrients, like Vitamin A and proteins. Plus, glass noodles almost always taste so good that you might consider making it a regular.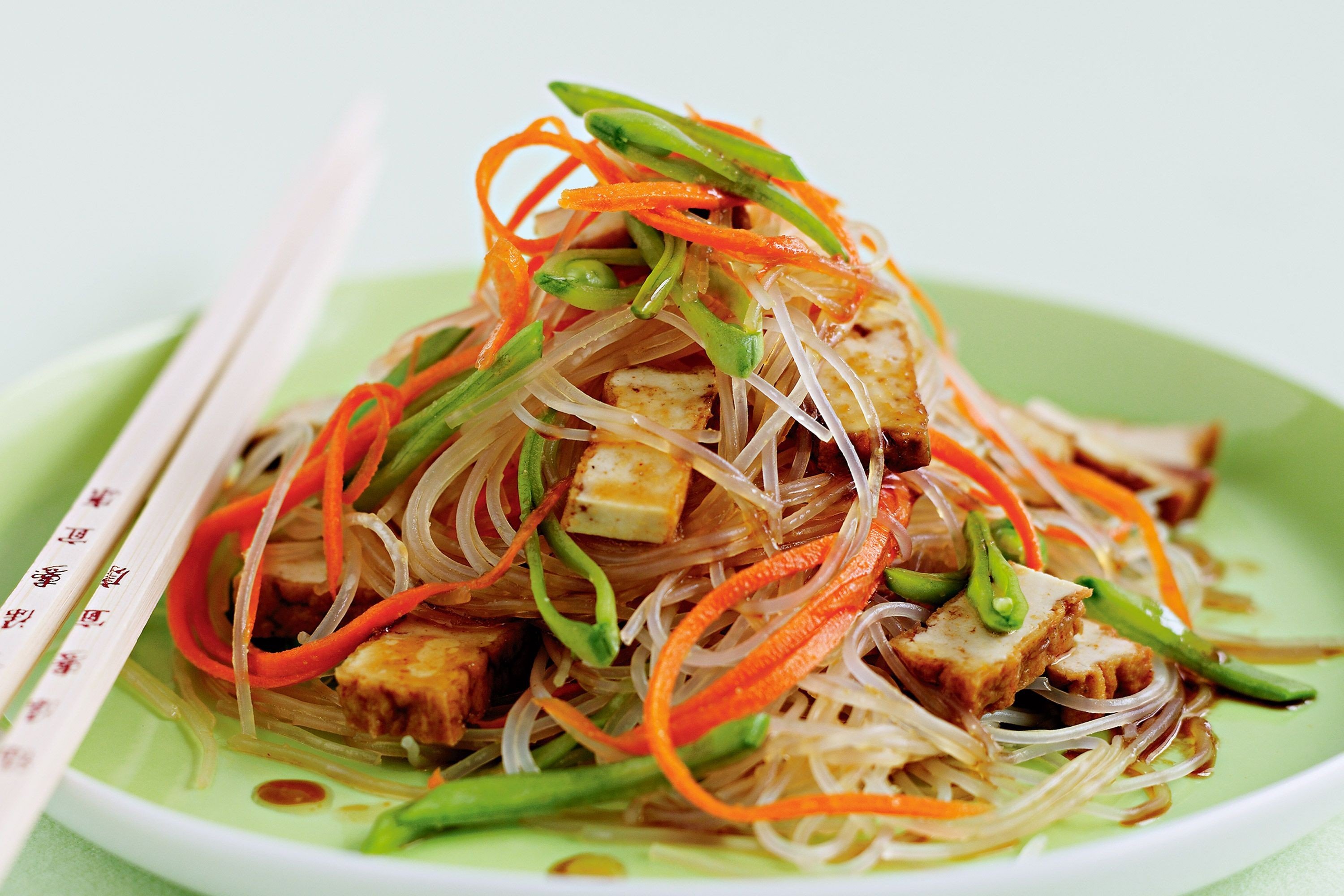 Best suited for:
Enhanced energy levels and eyesight.
5. Spinach & Shrimp Salad
Shrimps are packed with vitamins, protein and, guess what, they have no carbs. Spinach is a rich source of iron and essential minerals, like potassium and magnesium that help regulate blood pressure. And together, they make for a tasty combo in a salad. Just add a few cherry tomatoes, lime and leafy greens to the mix and you're good to go.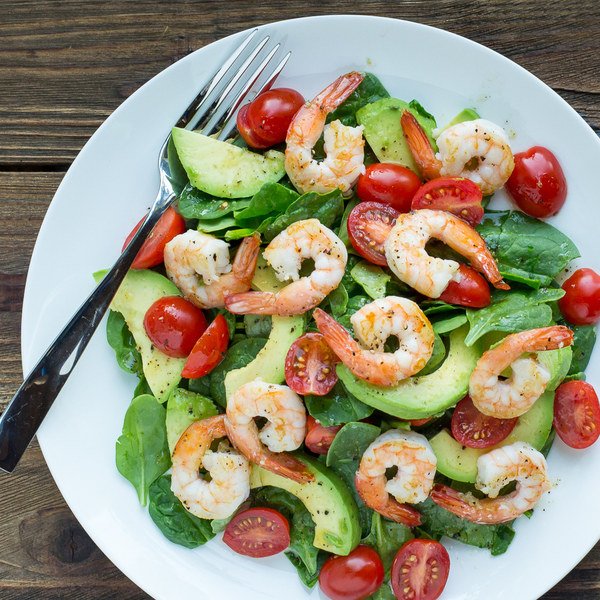 Best suited for:
Bone and muscle health.
Find the recipe here.
6. Quinoa & Mango Salad with Lemony Ginger Dressing
Quinoa is very high in fibre as compared to other grains which is why it's a good idea to make the switch. It is also a rich source of protein. Mangoes have antioxidant properties that can help fight free radicals in the body. As a salad combo, you not only get excellent flavour but also a combination that most people didn't know works so well.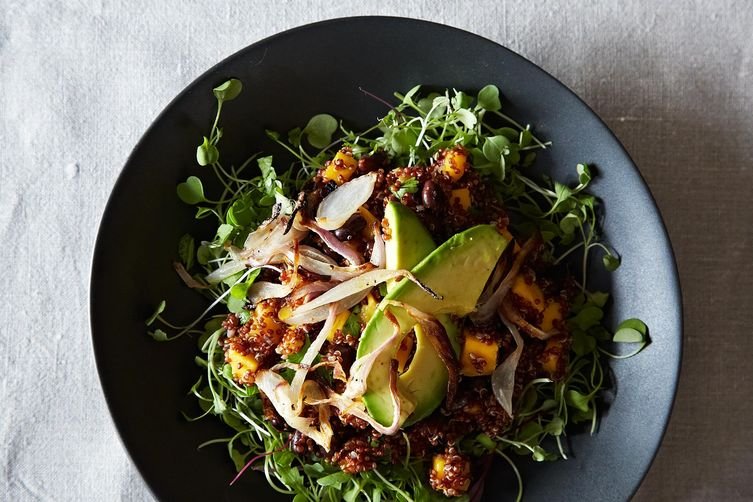 Best suited for:
Better digestion and prevention of colon cancer.
Find the recipe here.
7. Salmon Salad with Honey & Mustard Dressing
Salmon is very good for bone and joint health as it is rich in Vitamin D. It also has omega-3 fatty acids which help boost brain and neurological functions. And as a salad, it's hands down, one of the more delicious options to go from, without having to try too hard. It's hard to go wrong with such a preparation.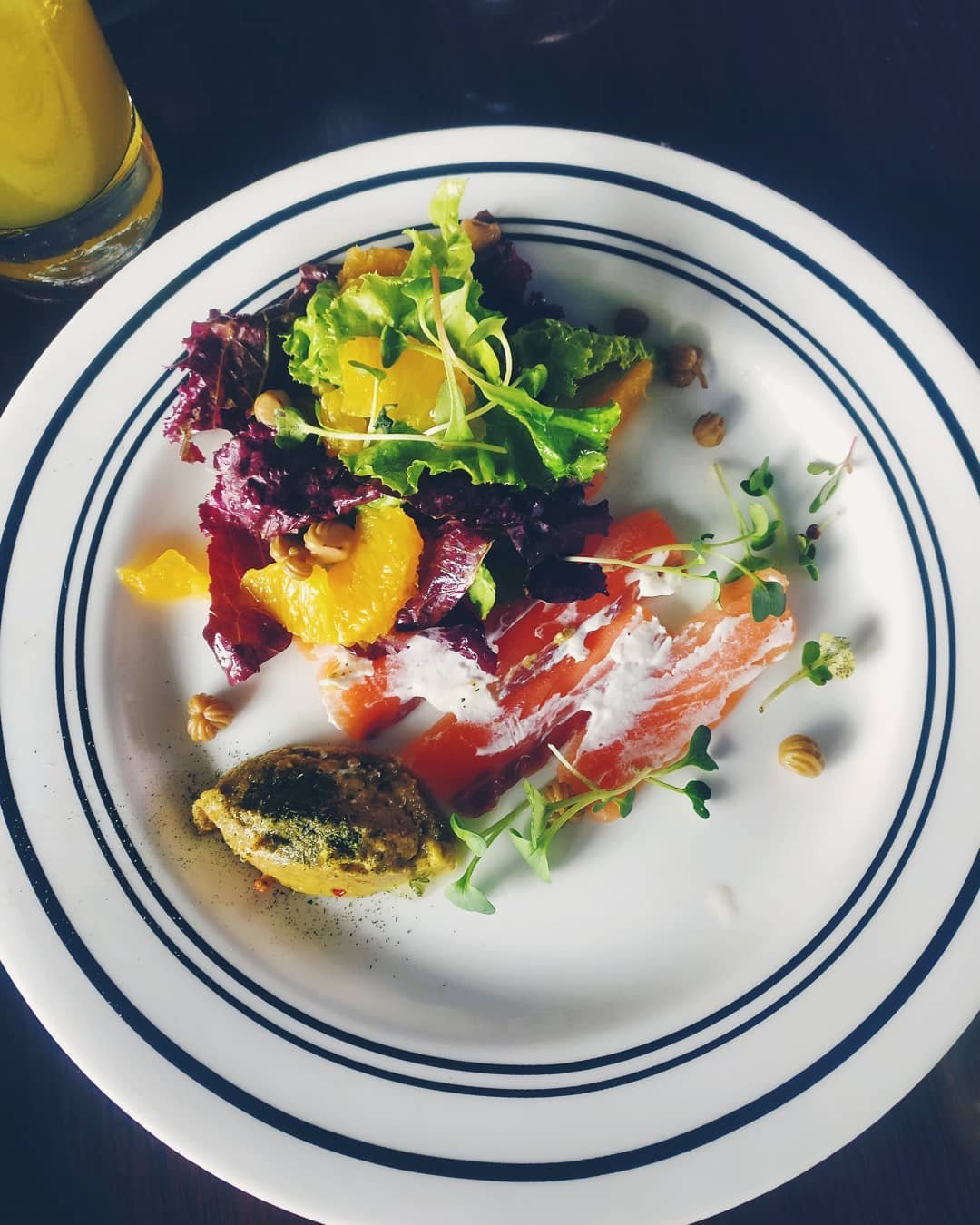 Best suited for:
Bone and brain disorders.
Find the recipe here.
8. Raw Papaya & Sweet Chilli with Tender Coconut Dressing
Papaya aids in digestion and enhances the immune system. It is also rich in fibre and prevents accumulation of cholesterol in the body. And what better than coconut water as a dressing to keep you refreshed? The salad is a flavourful combination that keeps you coming back for more. Seriously, you should try it sometime.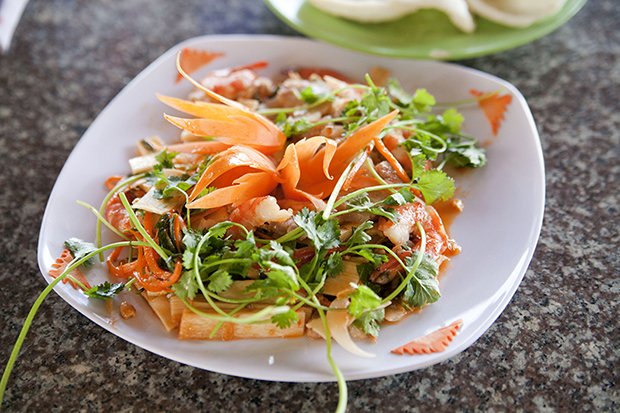 Weight loss and better digestion.
Find the recipe here.
9. Spinach, Chicken and Pomegranate Salad
Spinach contains beta carotene which is responsible for improving eyesight and boosting the immune system. Chicken – while being a great source of protein – is also, high on antioxidants that help control free radicals,  as is pomegranate.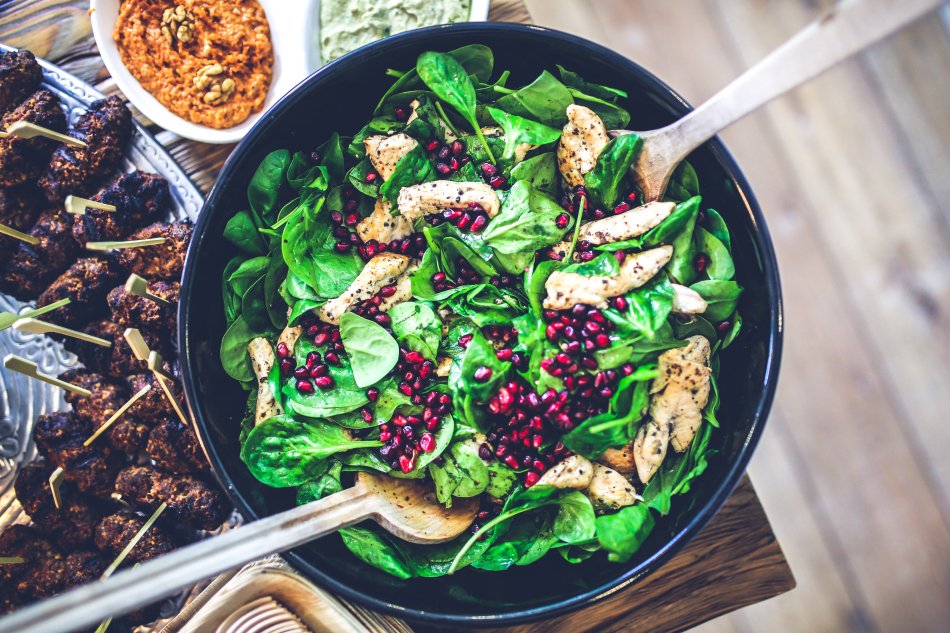 Best suited for:
Prevention of cancer and improved eyesight.
10. Sesame-sprinkled Tofu Salad
Tofu – the healthier option for cottage cheese – is a good source of protein and contains all eight essential amino acids. It is also rich in minerals like iron and calcium. Sesame seeds are a good source of dietary fibre.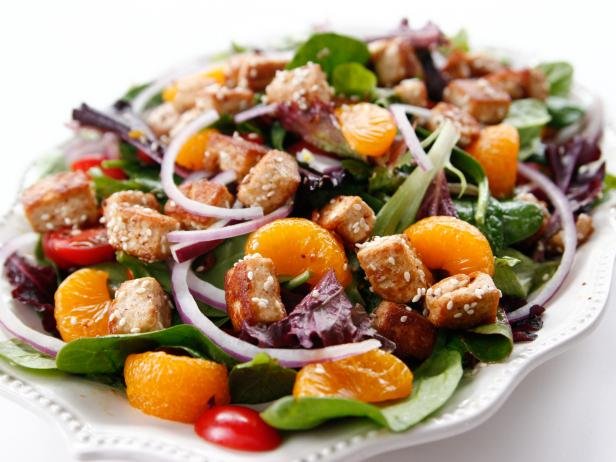 Best suited for:
Bone health and body building.
Find the recipe here.
11. Green Tea Noodles Salad
Soba noodles are a good source of  Vitamin B1 which is needed for energy metabolism and healthy cell growth and body functions. Combine this with the healthy properties of green tea and you have yourself  one healthy meal coming your way. You can almost feel your system cleansing while you eat this.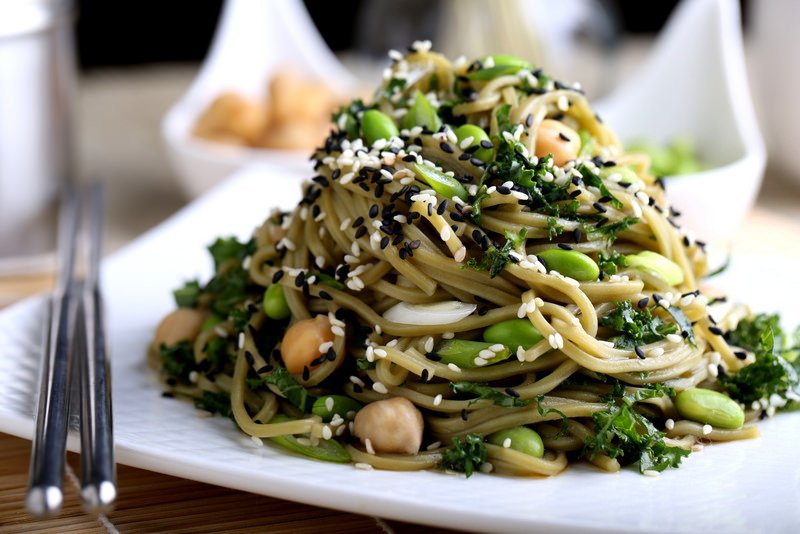 Best suited for:
Healing wounds and red blood cell formation.
Find the recipe here.
12. Thai Spicy Green Mango Salad
Green mangoes are rich in antioxidants and Vitamin C that helps rejuvenate your skin. Bean sprouts are the best source of fiber and Vitamin K which reduces the risk of cardiovascular diseases.
Best suited for:
Skin rejuvenation and heart disease.
Find the recipe here.
13. Strawberries and Blueberries Parfait Bowl
Berries have strong antioxidant and anti-inflammatory properties. They are also rich in fiber content that improves your digestive system.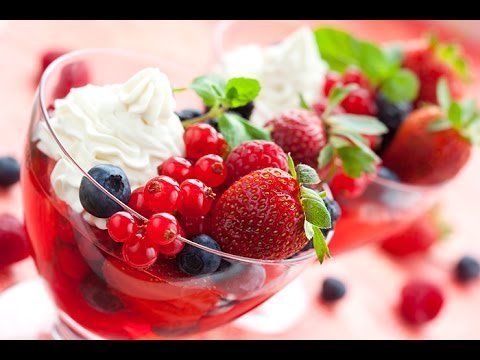 Prevention of cancer and better digestion.
14. Macaroni Salad
It is a well known fact that green leafy vegetables are rich in Vitamin A which only makes your macaroni salad healthier.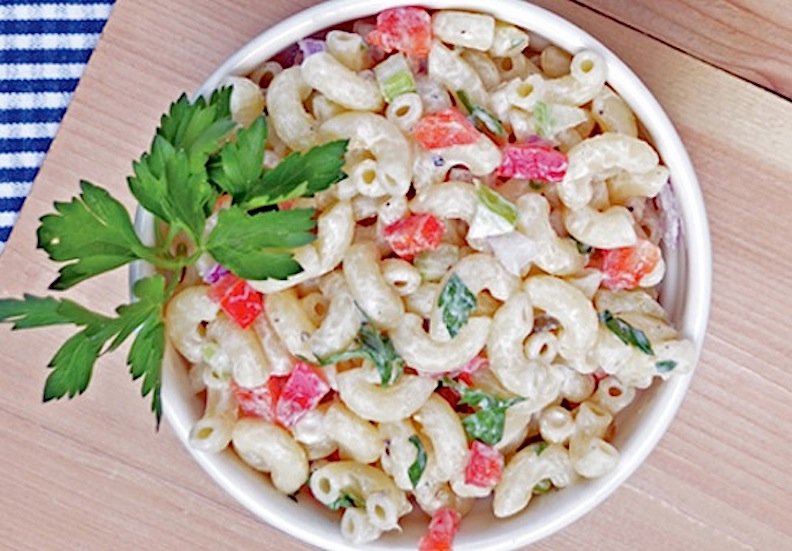 Best suited for:
Eye diseases and hair problems.
15. Chicken Summer Salad
Chicken contains antioxidants that helps control free radicals. Adding broccoli and cucumbers to the mix make it a protein-packed salad.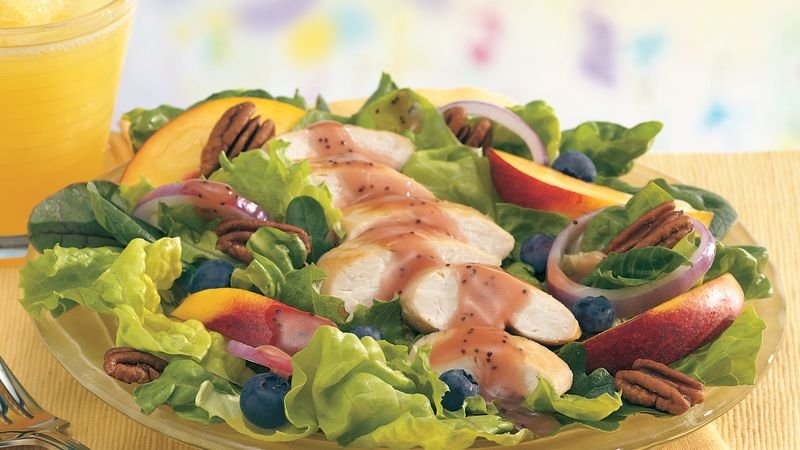 Best suited for:
Immune deficiency.
Find the recipe here.
16. Chicken and Beans Citrus Salad
Chicken has high protein content that helps you build and repair body muscles. Beans are a good source of folic acid and fiber; including orange juice boosts the intake of Vitamin C in the body.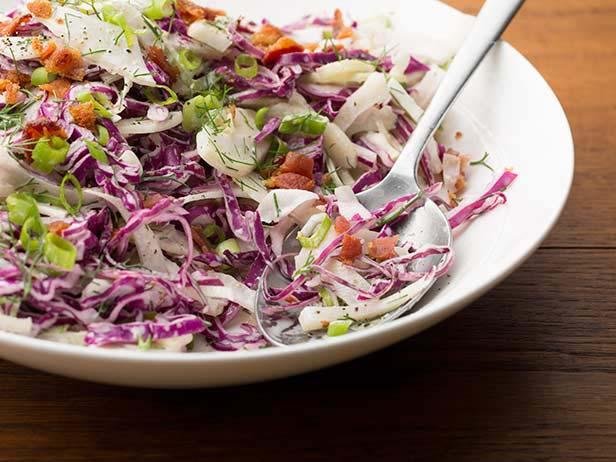 Best suited for:
Blood deficiency and poor immune system.
Find the recipe here.
17. Avocado Salad
Avocado is high in fiber which helps improve digestion. They also have antimicrobial activity that helps prevent food poisoning. 
Best suited for:
Better digestion.
Find the recipe here.
18. Watermelon Feta Salad with Mint
Watermelon contains Vitamins A, B6 and C, antioxidants and amino acids. Feta cheese is easier to digest, has low fat content, and is a good source of protein.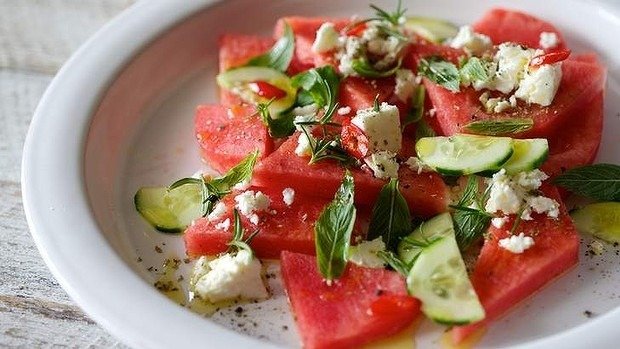 Dehydration and liver problems.
Find the recipe here.
19. Summer Egg Salad with Yoghurt
Eggs are the best source of protein and good fat. It is also a good source of omega-3 fatty acids, Vitamin B6, B12, D and zinc. Yoghurt is rich in calcium and Vitamin D which enhances bone density.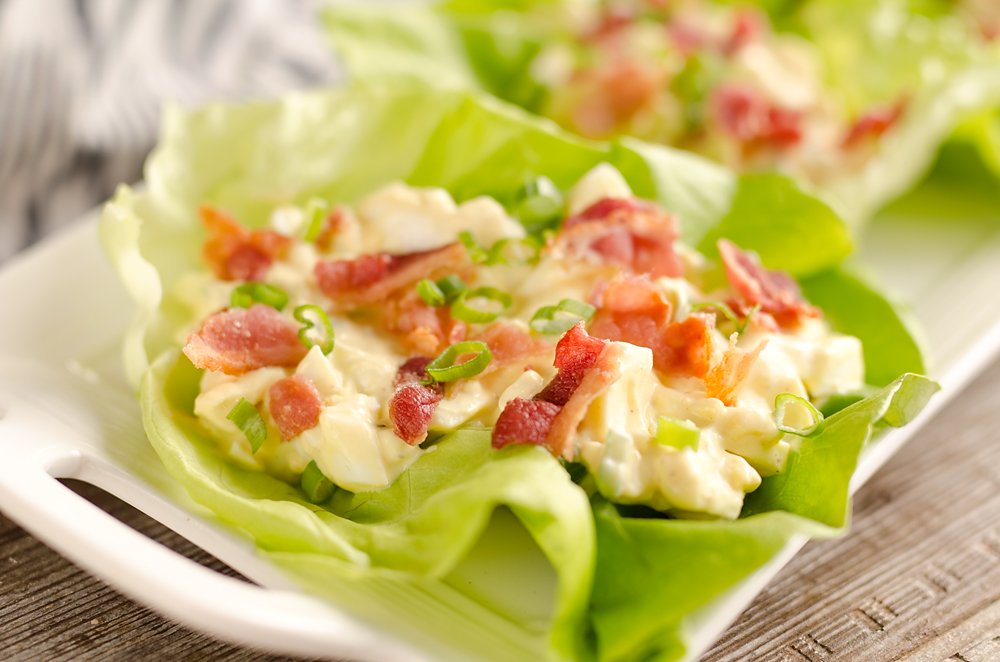 Best suited for:
Reducing risk of heart disease, good for eyesight and hair, increases muscle mass and is good for bone health.
There's nothing like having fresh salad bursting with seasonal ingredients this summer.