All Goths, come creeping out of the shadows, for your manna is here.
Take a look at this dark seductive beauty, which you wanna call love names and then wolf down.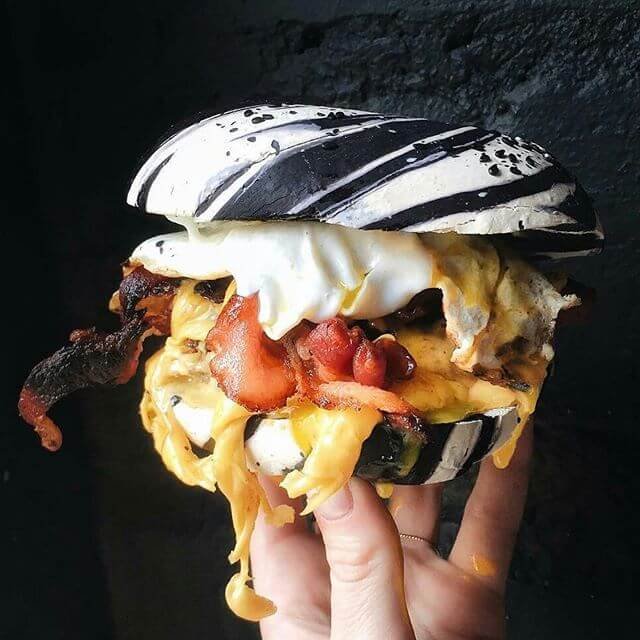 Available in limited edition (as all good things generally are), the Black Tap Soho in New York is serving up these gorgeous goth bagel burgers. The place is also known for enticing people with stunning and luscious milkshakes and absolutely delicious burgers.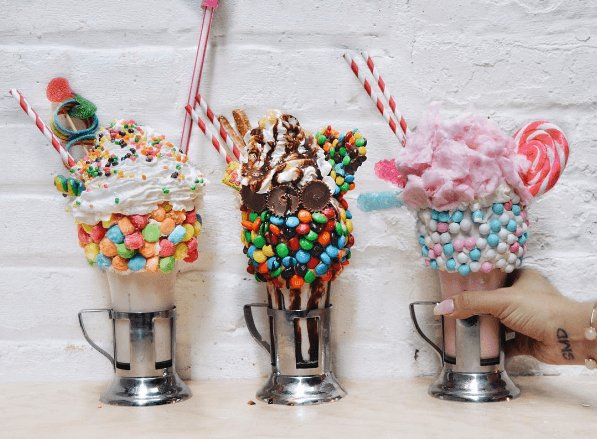 Remember the rainbow bagel that took the internet by storm? The Bagel Store was behind it.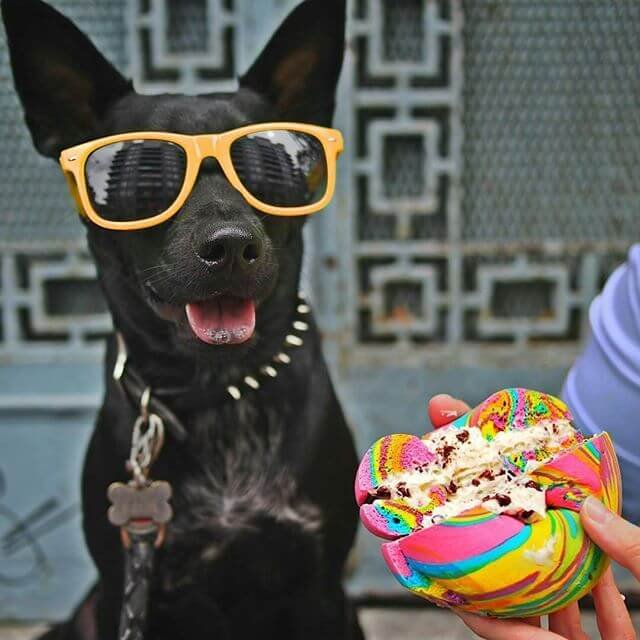 Now if you get people who created this,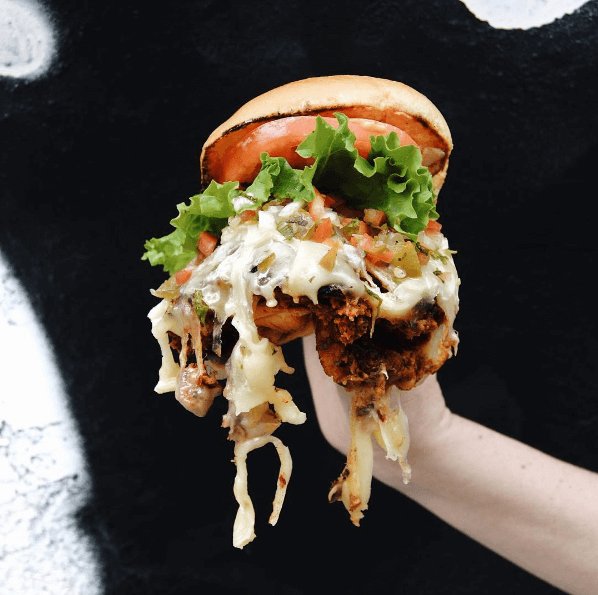 and then you mix them with people who made this,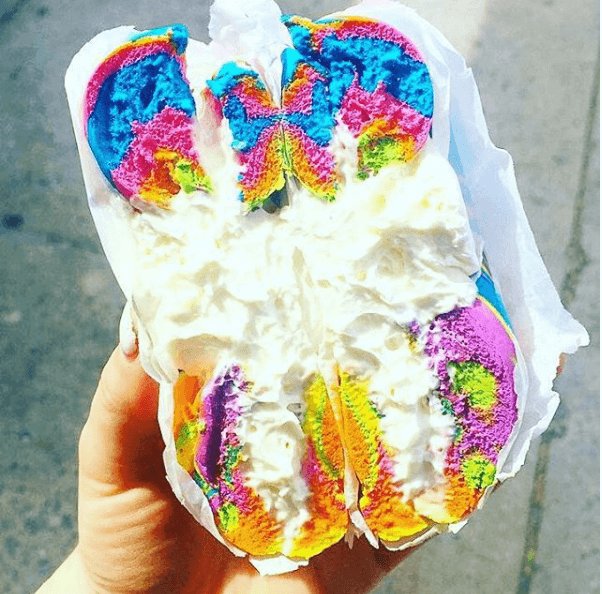 then you would beget something like this, which is all kinds of fantastic.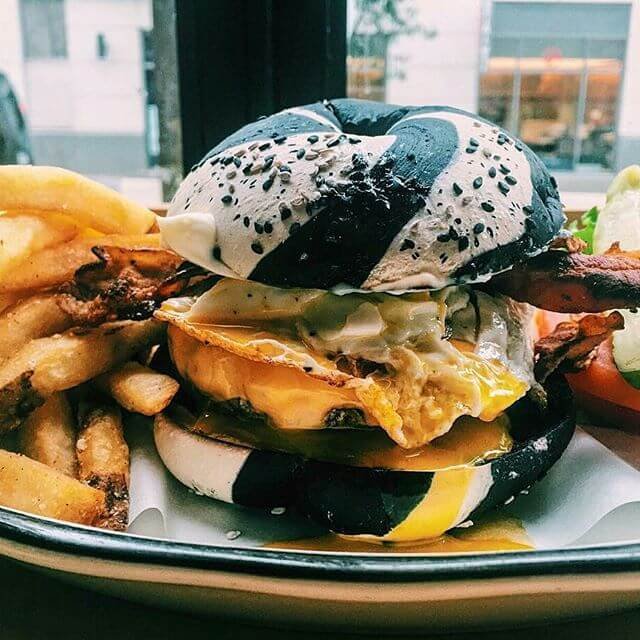 Made with black sesame seeds, black sea salt, pepper, and truffle essence, the black and white swirly bagel is art on a plate. It gets better – the bagel is paired with Pat LaFrieda beef, crispy bacon, egg, melting golden cheese, and truffle mayo to create this beauty.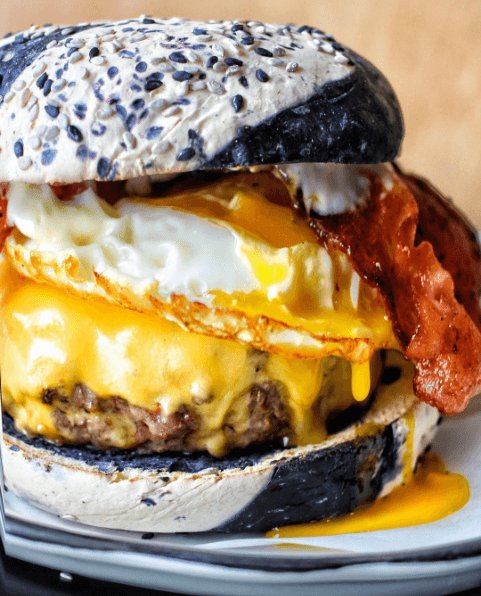 The idea behind coming up with the goth bagel was to create something in sync with the colours Black Tap wears.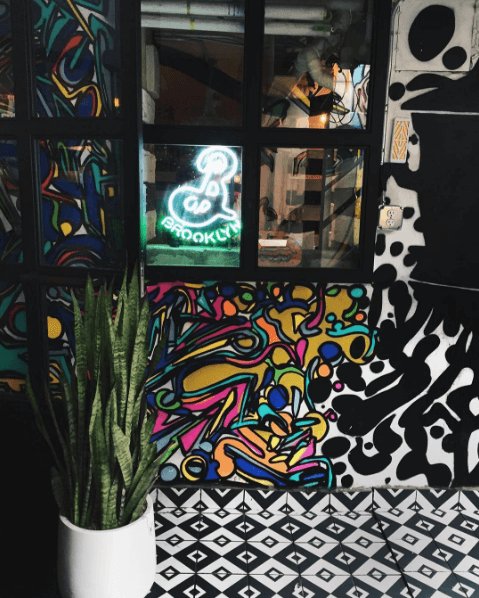 As Joe Isidori, the chef and owner at Black Tap told Nylon,
"When we talked to Scott [Rossillo] at The Bagel Store, we told him we wanted to play around with Black Tap's colors—black and white—and he came up with the bagel."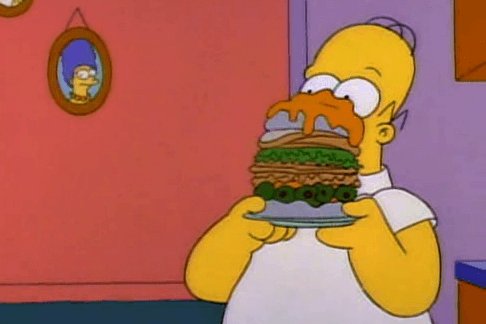 I can see Tim Burton nodding approvingly.