Life can be very different if you're a fitness freak with a gigantic sweet tooth. Your devotion to fitness and your craving for tasty treats creates a constant struggle that can be best described as a dilemma on steroids. Every time that heavenly aroma travels from the kitchen to your heart, you hold yourself back and that feeling is, in a few words, not at all pleasant. 
So, here's Om Nom Nom giving Shrikhand a healthy angle with oats, because we love it way too much to avoid it every time.
SHRIKHAND OATMEAL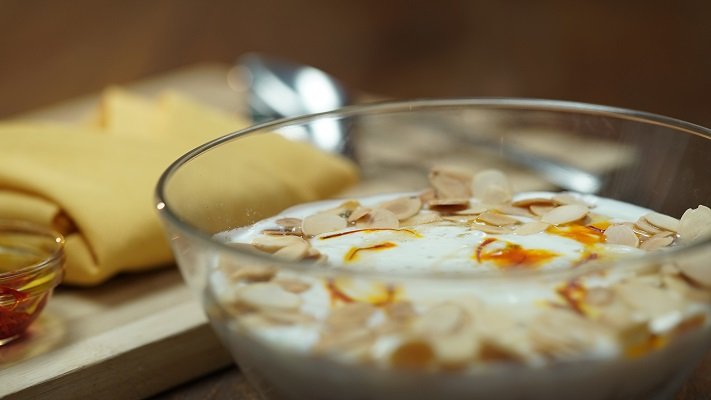 Ingredients:
Water- 1 Cup
Yoghurt – 1 Cup
Honey – 2 Teaspoons
Elaichi Powder – 1 Teaspoon
Saffron – Infused in water 2 teaspoons
Almonds – Handful
Raisins – Handful
Method:
1. Cook the oats with water till it comes to a boil.
2. Transfer to a bowl. Top with yoghurt.
3. Garnish with the saffron threads, honey, fruits and nuts and elaichi powder.
4. Mix thoroughly before serving. 
Once you've tried this, you can also work on a winning Quaker oats recipe and stand a chance of winning Rs. 50 Lakhs! Just take up Chef Vikas Khanna's #BringYourTastiestBowl Challenge here!