The biggest trouble with going out for food has always been having to wear clothes, amirite? You're always worried about staining them, they make so much noise and the damn things get in the way of all the fooding that you're there to do!
Well, this will no longer be a problem for Londoners. According to Independent, come June, the city will have it's very own, and very first clothing-optional restaurant!
The Bunyadi – named after a Hindi term for 'base' or 'natural' – will allow the diner "to experience true liberation" and release them "from the trappings of modern life."
The restaurant will have clothed and unclothed sections (along with a changing room to cater to the latter) and the meals will take a primal-leaning approach. The food descriptions have been fashioned in borderline Paleo-talk and will use only the most natural homegrown ingredients.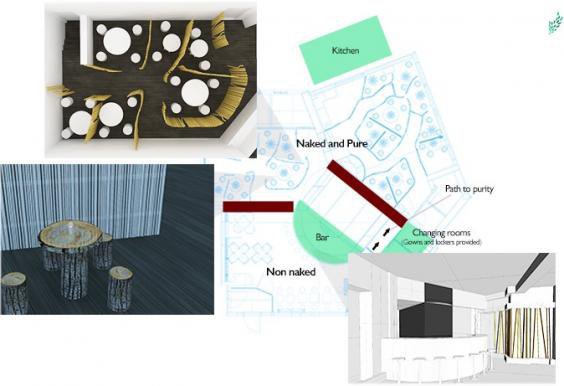 In this haven of purity, guests will have to stay away from their phones, all light will come from candles, and there will be "Caveman-style wood-grilled meats," handmade clay crockery, and edible cutlery.
"We have worked very hard to design a space where everything patrons interact with is bare and naked. The use of natural bamboo partitions and candlelight has enabled to us to make the restaurant discreet, whilst adhering to the ethos behind it."
Organisers say there's already a lot of buzz surrounding the concept and according to the website, over 10,000 people are on the waiting list already!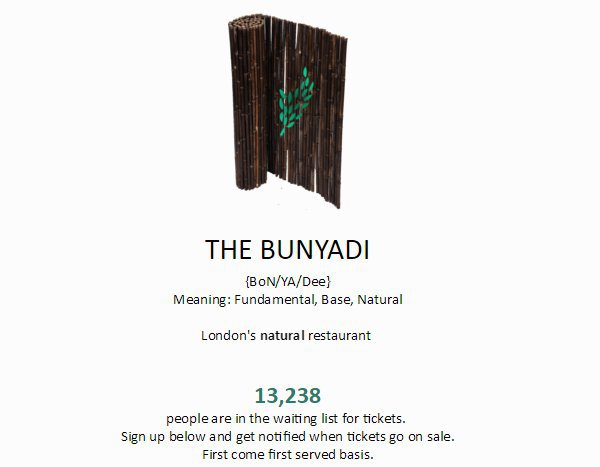 Let's hope restaurant works as well as the idea seems to have. Go on, Londoners. Let it all hang loose.