There aren't many things longer than the Indian summer. It takes up more than half the year. It's hot, humid and harsh. But as the season reaches its culmination, there's a lot that's in the air, besides the obvious chill. 
For me, nothing would depict the arrival of winter better than the sight of sarson ka saag. Green, glorious, gratifying. If you've grown up in a Punjabi household, you'd know. There's nothing quite like a mouthful of saag, soothing not just your taste buds but satiating your soul. 
But saag isn't meant to be alone. Eating it without makki ki roti is pure sin. Like Bonnie and Clyde, Heer and Ranjha and Raj aur uski Simran, sarson ka saag needs its makki ki roti. It's a thing, you know. Like, chocolate brownie with vanilla ice cream. 
I mean, look at the two. Isn't this a match made in gastronomical heaven?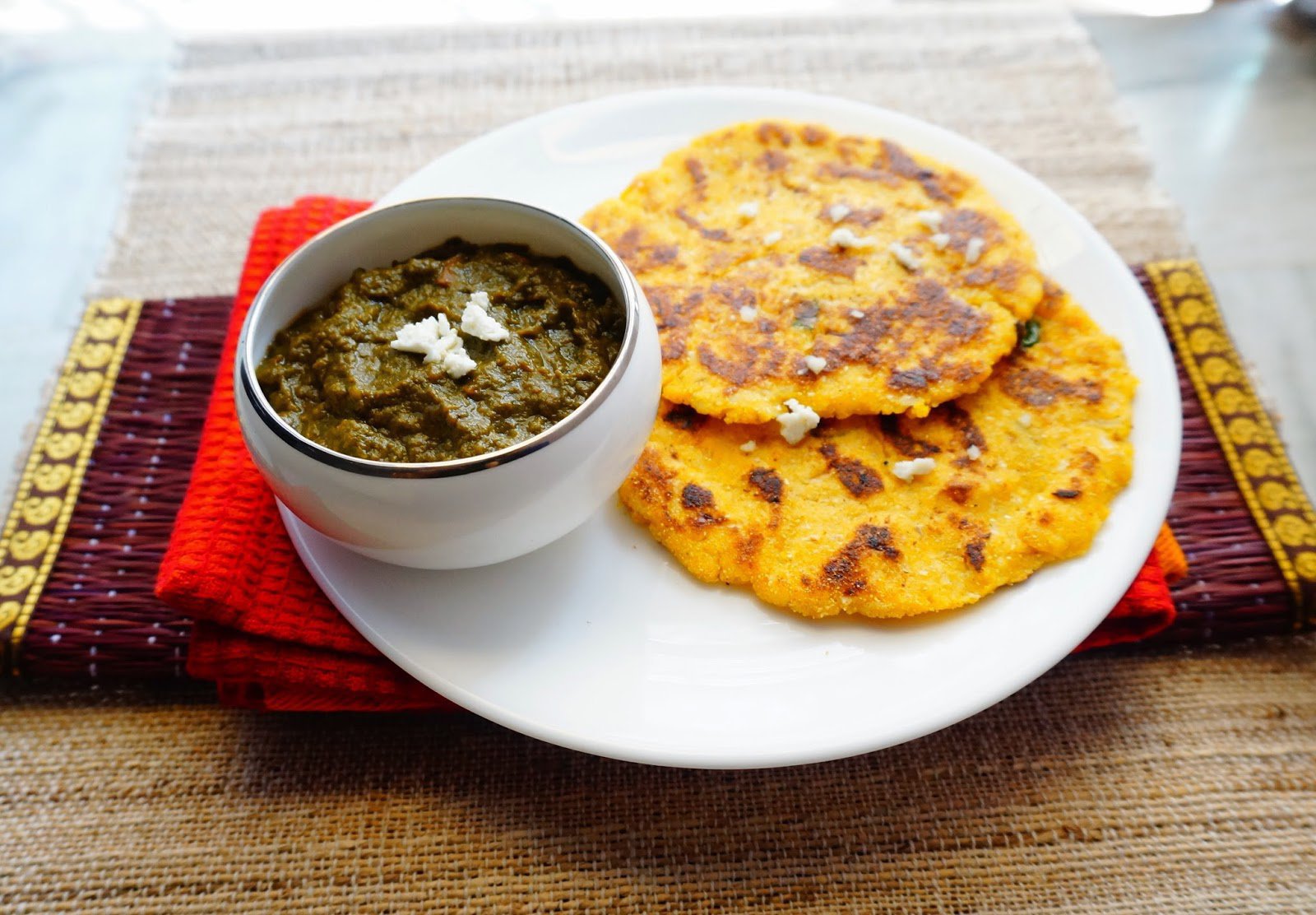 When this delicious combo arrives on your plate, you just sit and stare. 
It's too much for your senses, at first. You soak in the aroma, feast the eyes and linger the emotion, all over your tongue. Then, you hold on to your breath and salivate. Like a lascivious lover on a tempestuous night. Like a newly-married man looking at his bride.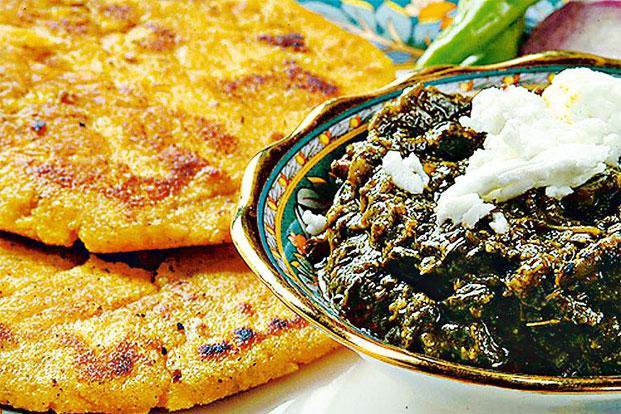 But you hold on to your hormones, err… feelings, just yet. 
There's the butter. White butter. Dollops of it, melting on the hot, extra hot makki ki roti.
There's also that spoonful of ghee, sliding down the saag, like Lolita around the arms of her lover. Like a saree on a woman's curves. Gentle, warm and embracing. 
Can't hold yourself back, can you?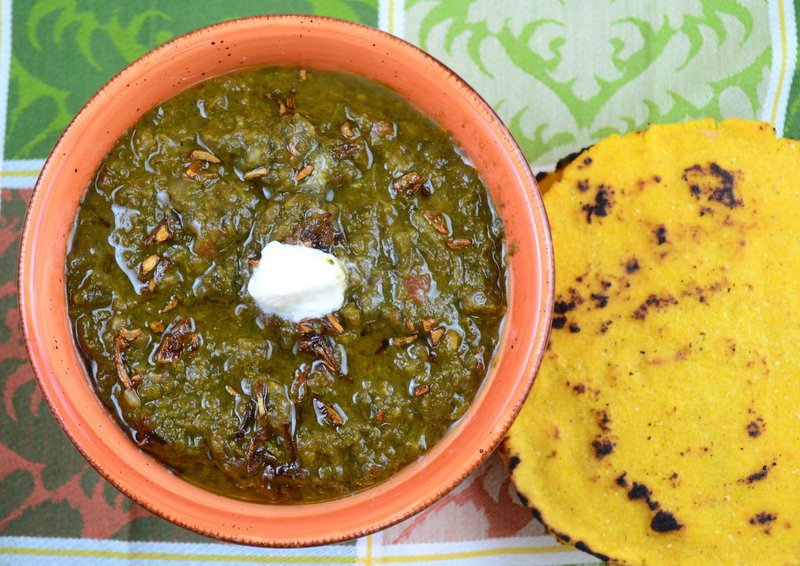 But you wait because the butter and ghee aren't enough. You want more. Why settle for a fabulous foursome when there's an entire palette waiting to be explored?
There's the sizzling hari mirch to get you tingling. The onion to add a pinch of pungency.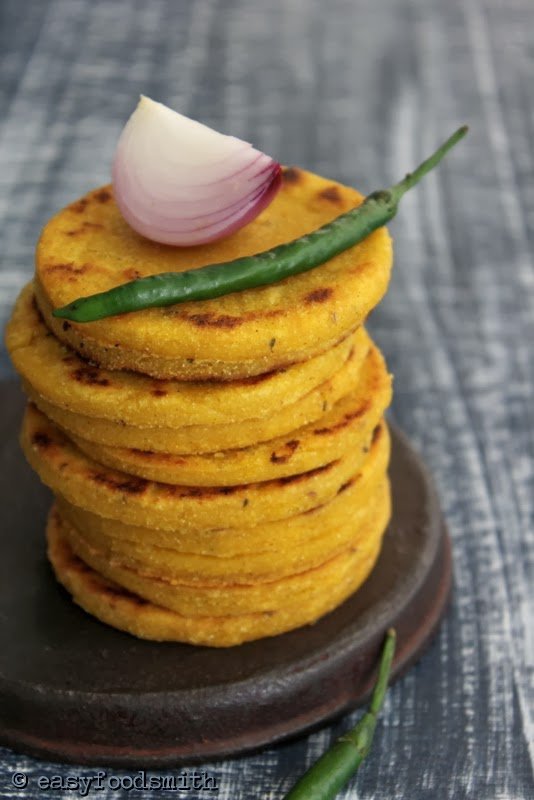 Finally, the time has come.
You hold the makki ki roti and break the first piece. What you thought was hard, you can feel its brittle. It's soft and further excites your salivary glands. The butter melting on the roti, slowly, like a tease.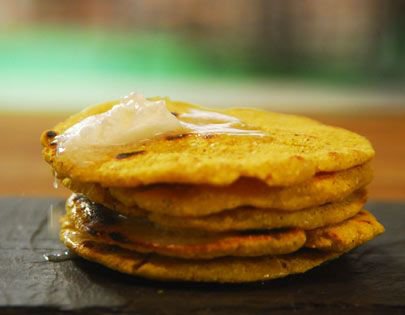 You put it in your mouth.  
Take the roti, swathe it in saag and take the first bite. 
First, it's warm. Slowly, it softens. By the time it's juicy, you know what heaven feels like.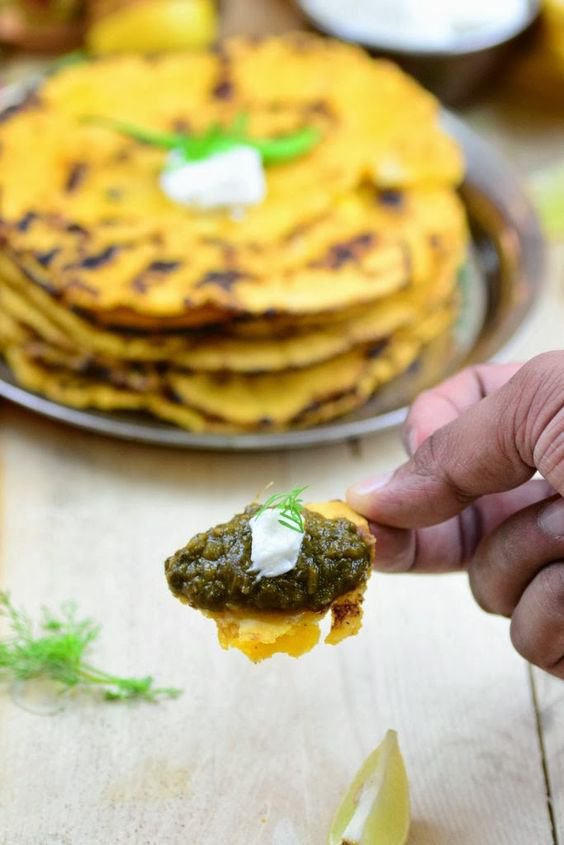 The flavours burst in your mouth. There's saag, there's roti. There's butter, there's ghee. There's mirch, there's onion. You're mesmerized. 
It's all you ever wanted, all you ever needed. Good day or a bad, makki ki roti with sarso ka saag can fix just about anything.
It isn't just food. It's love. Or lust, may be?