"Let's order some hot food after reaching home" – there's nothing more comforting than this statement, is there? But, thanks to the terrible traffic in recent times, we often get late and need to chuck this plan. However, a person from Bengaluru has given us an idea.
In the midst of a massive jam on Bengaluru's Outer Ring Road, a social media user, @rishivaths, took to his social media and shared a heartwarming tale.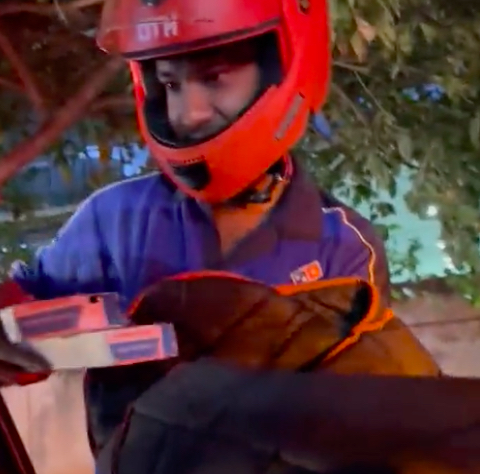 In a tweet, he wrote that he decided to order some pizzas in the middle of the traffic jam. Interestingly, the delivery person tracked his live location and delivered them fresh, hot pizzas in the jam.
He also attached a video of the executive stopping their scooter right in front of them and delivering the pizza boxes.
Here's how people reacted to his story:
Pizza – 1 & Bengaluru Traffic – 0!